Get ready to embark on an exciting journey as we traverse the enchanting city of Tyler, Texas! Known as the 'Rose Capital of America', this East Texas gem offers an incredible array of attractions that resonate with the charm of the Lone Star State.
From captivating history woven into every brick of its downtown architecture, to the intoxicating scent of roses in the world's largest rose garden, the allure of Tyler extends far beyond its blooming borders. Buckle up as we delve into a plethora of unique experiences, local flavors, and natural beauty, all waiting to be explored in the heart of Tyler! Welcome to the quintessential Texan adventure, where every twist and turn promises a thrilling chapter in your travelogue. Let's unwrap Tyler together!
Caldwell Zoo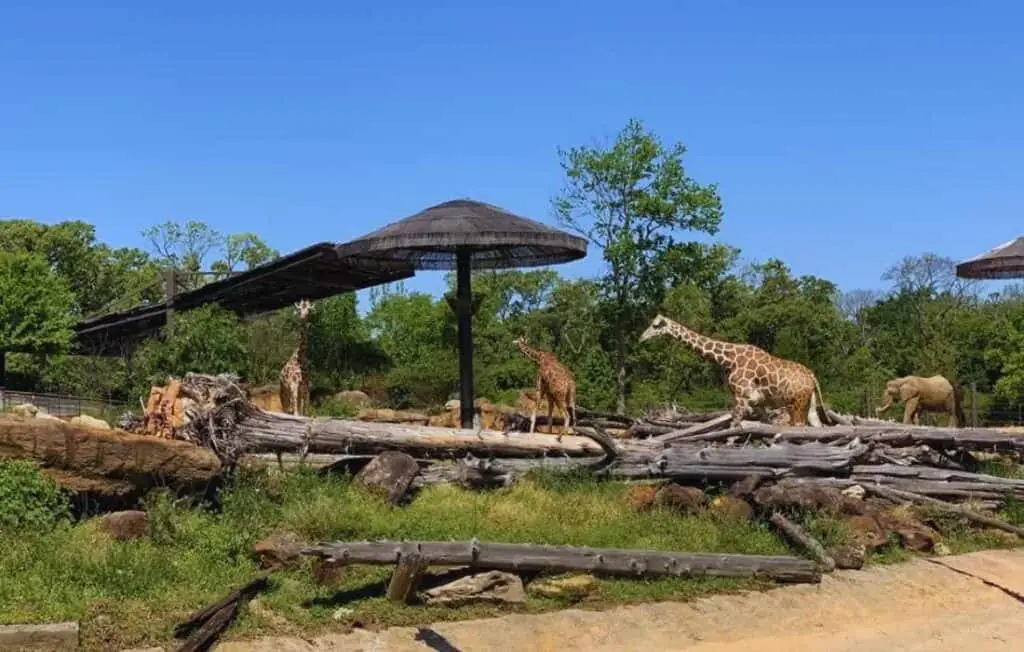 Caldwell Zoo in Tyler, Texas is a great place to take the family for a day of fun and education.
The zoo offers a wide variety of animals, from lions and tigers to giraffes and monkeys. There are also plenty of opportunities to learn about the animal kingdom, with educational shows and exhibits throughout the zoo.
In addition, the zoo has a number of amenities that make it a great place to spend the day, including a café, gift shop, and picnic areas.
They have a special event called The Enrichment Tree which is a carefully curated wishlist of smart and healthy items that will provide lots of essential engagement for the animals.
Whether you're looking to learn about animals or just have a fun day out, Caldwell Zoo is sure to have something for you.
Top Review: "We had the best day at Caldwell Zoo! I was so impressed with the cleanliness, enclosures,  open space, landscapes, and a vast variety of animals! It was nice to see that there was lots of thought put into the layout & open space for their animals. A wonderful & happy &  educational place for everyone! I would highly recommend a visit to a wonderful small zoo!" – Melanie P.
2203 W Mrtn Lthr Kng Jr Ste J Tyler, TX 75702, (903) 593-0121
Tyler Rose Garden Center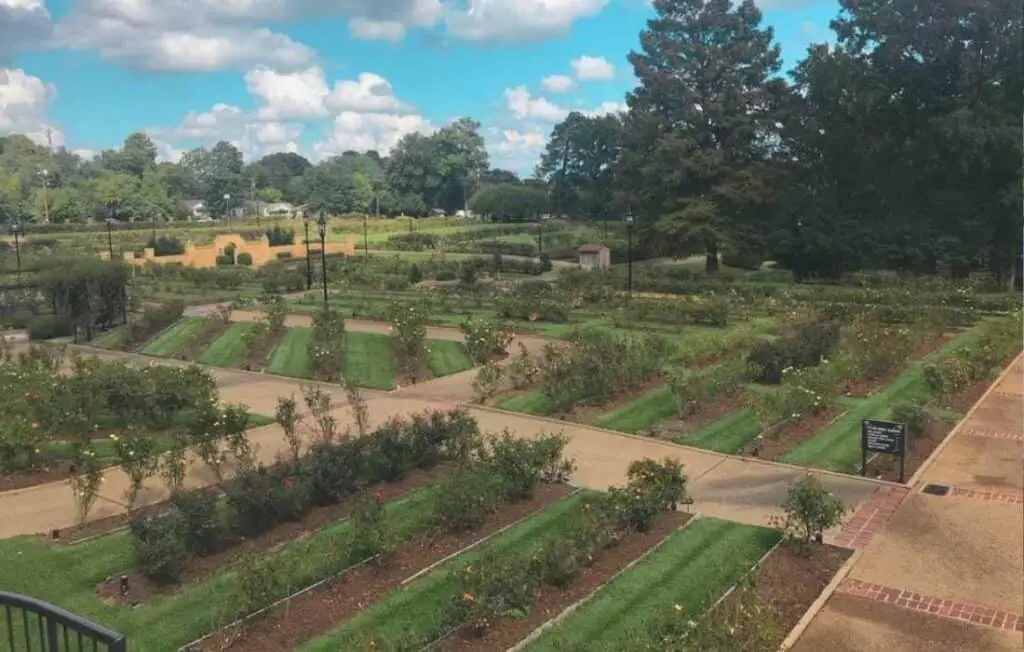 The Tyler Rose Garden is a must-see for anyone visiting Tyler, Texas. The garden is home to over 38,000 rose bushes, making it the largest rose garden in the United States.
The garden features over 500 different varieties of roses, and it is truly a sight to behold.
Visitors can stroll along the winding paths, take in the fragrant smells, and admire the incredible colors.
The garden is open year-round, but the best time to visit is during the spring when the roses are in full bloom. Trust us, the Tyler Rose Garden is an experience you won't want to miss.
Top Review: "Tyler is the world capital city of the rose industry. Here is a must-visit park.  The parking was free when I visited on June 12th, 2021 in the afternoon. The admission was also free! I found that Tyler is a sister city of Yachiyo Japan. Actually, there is a rose garden in Yachiyo city. Hope the friendship is growing." Mark N. T.
420 Rose Park Dr Tyler, TX 75702, (903) 531-1212
Tyler State Park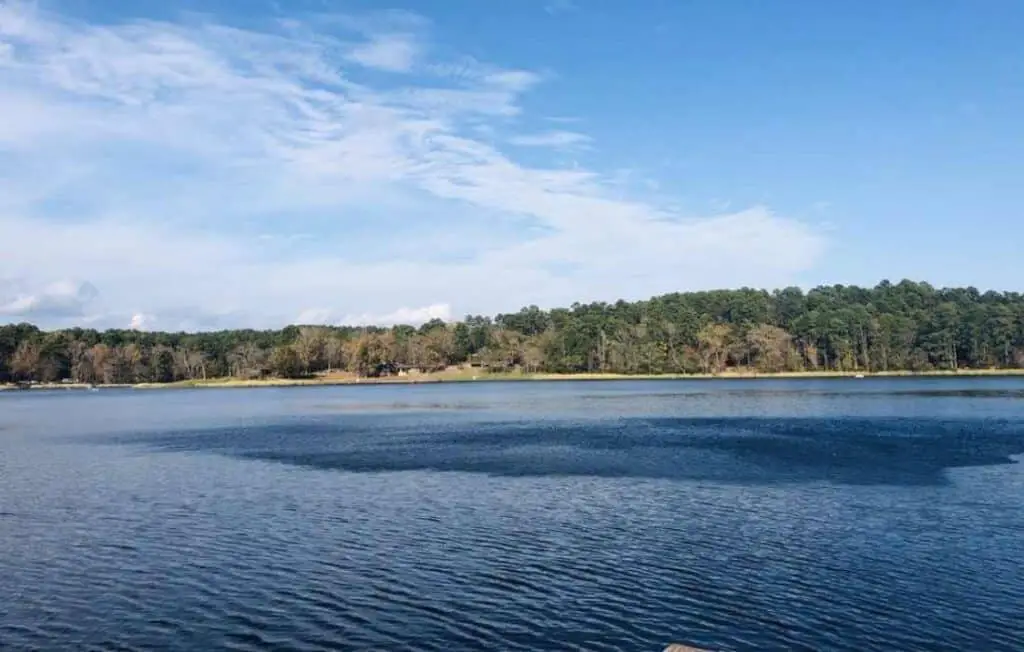 Nestled in the piney woods of East Texas, Tyler State Park is a nature lover's paradise.
The park features a beautiful lake for swimming, fishing, and canoeing, as well as miles of hiking and biking trails.
The park is also home to a variety of wildlife, including deer, squirrels, and birds. Tyler State Park is a great place to enjoy the outdoors with family and friends.
With so much to see and do, the park is sure to provide memories that will last a lifetime.
Top Review: "We just got back from our first camping trip at Tyler State Park. The campgrounds are kept very clean and are very spacious to set up all your gear. My three boys had fun running around, exploring, enjoying the hammock and the beautiful lake view we had from our camp site." – Eri H.
789 Park Rd 16 Tyler, TX 75706, (903) 597-5338
Tiger Creek Animal Sanctuary
Tiger Creek Animal Sanctuary is one of the premier wildlife and wildlife rescue organizations in all of Texas.
This non-profit organization is dedicated to protecting animals both large and small, including tigers, bears, wolves, cougars, birds of prey, and more.
Whether they need to be rehabilitated or simply find a forever home at the sanctuary, the animals at Tiger Creek are always given the care and attention that they deserve.
At Tiger Creek Animal Sanctuary, visitors can expect to learn more about these incredible animals as well as get up close and personal with them through educational tours.
This makes it one of the most popular destinations for animal lovers from all over Texas and beyond.
Whether you're interested in wildlife conservation or just want to discover your next family pet, a visit to Tiger Creek Animal Sanctuary is sure to be an incredible experience. So why not head down there today? You'll be amazed by what you see!
Top Review: "Absolutely must visit! Friendly and knowledgeable staff. The animals look well-nourished. As much as I'd love to set all the tigers free, they actually look to be healthy and happy. An absolute must-visit!" – Victoria P.
17552 FM14, Tyler, TX 75706, 903-858-1008
Kiepersol Vineyards, Winery & Distillery
Kiepersol Vineyards has long been a cornerstone of the wine industry in Texas.
Founded in the early 2000s, this family-owned winery quickly became synonymous with quality and excellence, producing some of the best wines in the state year after year.
In addition to its award-winning wines, Kiepersol is also known for its distinctive line of spirits, including brandy and whiskey made from estate-grown heirloom grain.
Whether you are an avid wine connoisseur or just looking for a fun afternoon out with friends, Kiepersol is the perfect destination.
With stunning views of picturesque vineyards, delicious local food, and knowledgeable staff eager to share our knowledge and passion for winemaking, there simply is no better place to experience all that Texas wine has to offer.
21556-B Merlot Ln, Tyler, TX 75703
The 1859 Goodman-LeGrand House and Museum
The 1859 Goodman-LeGrand House and Museum in Tyler, Texas is a historic house museum that is open to the public for tours.
The house was built in 1859 by business tycoon John Goodman, and it remained in the Goodman family until it was donated to the city of Tyler in 1976.
The house is an excellent example of antebellum architecture, and it features a number of original furnishings and family artifacts.
Visitors can also take a self-guided tour of the grounds, which include a gardens, a slave quarters, and a restored outbuilding.
The Goodman-LeGrand House and Museum is a must-see for anyone interested in Texas history or architecture.
Discovery Science Place
The Discovery Science Place is a great place for your kids to have some educational fun! They have exhibits that are always changing so you can learn something new every time.
They also offer workshops and other special events throughout the year.
Azalea Residential Historic District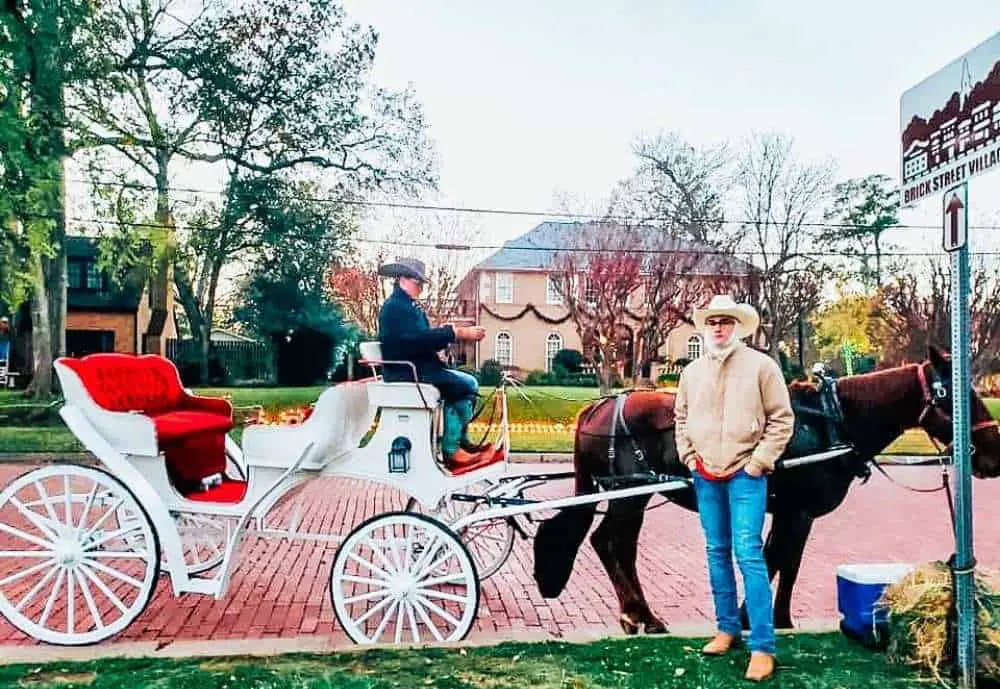 The Azalea Residential Historic District in Tyler, Texas is a beautiful example of a turn-of-the-century neighborhood.
The district was first developed in the early 1900s, and it quickly became one of the most desirable places to live in Tyler.
The homes in the district are primarily Victorian in style, and they are set back from the street on large lots.
Many of the homes have been meticulously restored, and they are surrounded by well-manicured lawns and gardens.
The Azalea Residential Historic District is a charming place to visit, and it is a great example of early 20th-century architecture.
Children's Park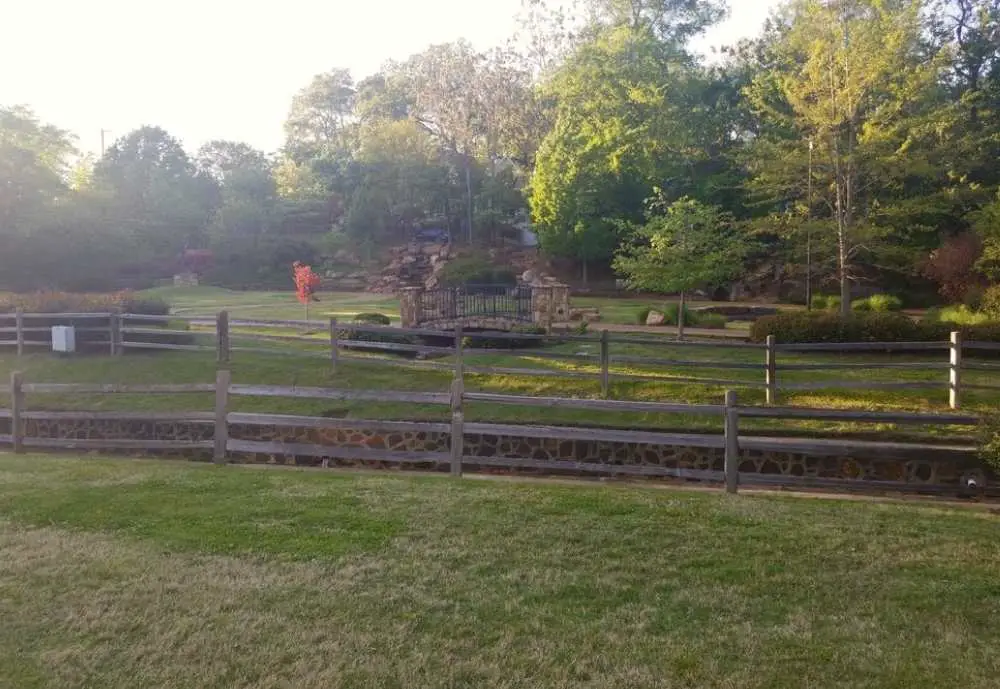 The Children's Park in Tyler, Texas is a great place for kids of all ages to play.
The park has a variety of activities to keep kids entertained, including a beautiful walking trails, cute sculptures of insects, and a working xylophone! How fun is that?
There is also a picnic area where families can enjoy a meal together. The park is open from dawn to dusk, and it is free to enter.
Tyler is a beautiful city, and the Children's Park is an excellent way to experience all thatIf you're looking for a fun place to take your kids, be sure to check out the Children's Park in Tyler, Texas.
110 E Dobbs St Tyler, TX 75701
Texas State Railroad Palestine Depot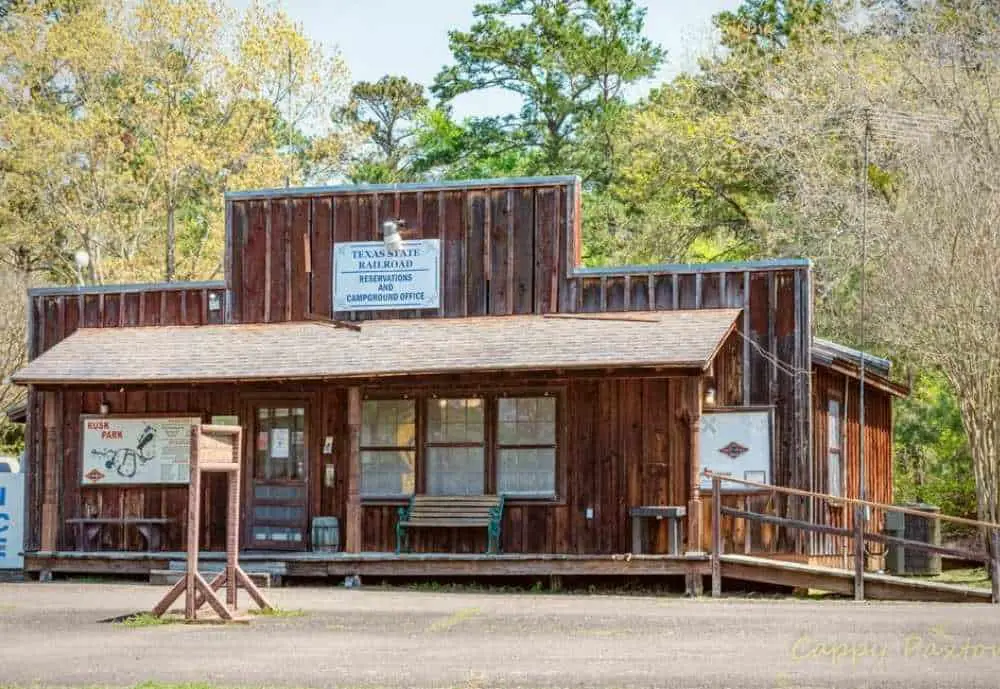 The Texas State Railroad is a unique attraction in the state of Texas, offering visitors a chance to experience railroading as it was back in the early 1900s.
The railroad runs between the towns of Palestine and Rusk, offering spectacular views of rolling hills and scenic landscapes as it goes.
But perhaps one of the most interesting features of this historic railroad is its depot in Tyler, Texas.
The depot is located in downtown Tyler and built in 1937. The depot stands out for its distinct architecture and beautiful design.
Spanning an area of almost 4,000 square feet, it offers a glimpse into the rich history of railroading.
Whether you're an avid train enthusiast or simply looking for a fun way to spend an afternoon, a visit to the Tyler Texas State Railroad Depot is sure to delight you!
Cotton Belt Depot Museum
The Cotton Belt Depot Museum is a museum that tells the story of railroads in Tyler. It's open Saturday from 11am to Noon, and it's a great place to learn more about our city's history.
They also have special events throughout the year.
Stanley's Famous Pit Barbecue
Stanley's Famous Pit Barbecue is a Tyler staple that you don't want to miss. They have great service and some of the best barbecue in town!
They also offer catering if you're having an event this summer.
Historic Aviation Memorial Museum
The Historic Aviation Memorial Museum is dedicated to World War II and has a lot of great exhibits. It's open Tuesday through Saturday from 11am-12pm, so you can stop by on your lunch break or after work.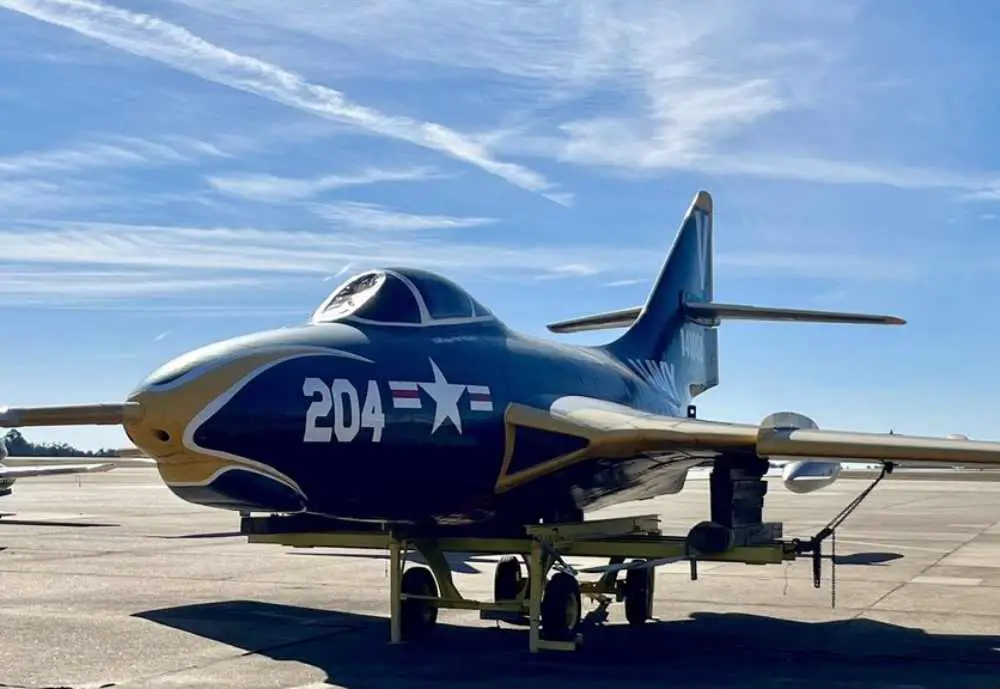 They also offer special school tours for students in grades K-12.
Tyler Museum of Art
The Tyler Museum of Art is a private corporation accredited by the American Alliance of Museums that encourages art education in the community. Located at 1300 South Mahon Avenue in Tyler, Texas, the museum's permanent collection includes works by Texas artists.
The Tyler Museum of Art exhibits art from the nineteenth and twentieth centuries, with a particular focus on contemporary works by artists from Texas and surrounding states.
The museum was established in 1952 by the Tyler Service League to provide access to works of art for children in the area. Today, the museum serves as an educational and cultural center for East Texas citizens and visitors.
The Tyler Museum of Art is a must-visit destination for art enthusiasts and anyone interested in learning more about the rich artistic heritage of Texas. Visitors can spend an afternoon exploring the museum's extensive collection, attending lectures and workshops, and participating in community events.
ETX Brewing Company
ETX Brewing Company is a great place to go for some hometown fun. They have live music, comedy shows, and other great events throughout the year!
They also offer tours of their brewery if you're interested in learning more about how beer is made. The Butter Krust/Cotton Patch Café has the best fried chicken around.
You might also enjoy reading these articles:
things to do in tyler tx, things to do in tyler, fun things in tyler, what to do in tyler tx, fun things to do in east texas, places to visit in tyler texas