Looking for the best breakfast in Cedar Rapids? Welcome to the picturesque city of Cedar Rapids, Iowa, where the scent of freshly brewed coffee mingles with the tantalizing aroma of sizzling bacon, ushering in the promise of a new day. In this charming Midwestern gem, a mouthwatering breakfast is never more than a hop, skip, and a pancake flip away. So, loosen those belts and grab your forks, for we are about to embark on a culinary adventure, discovering the best breakfast restaurants Cedar Rapids has to offer!
La Casita Breakfast Cafe
La Casita Breakfast Cafe in Cedar Rapids is a must-visit spot for breakfast lovers and fans of Mexican cuisine. Established in 2021, this cozy cafe offers a delicious breakfast and brunch menu with a Mexican twist.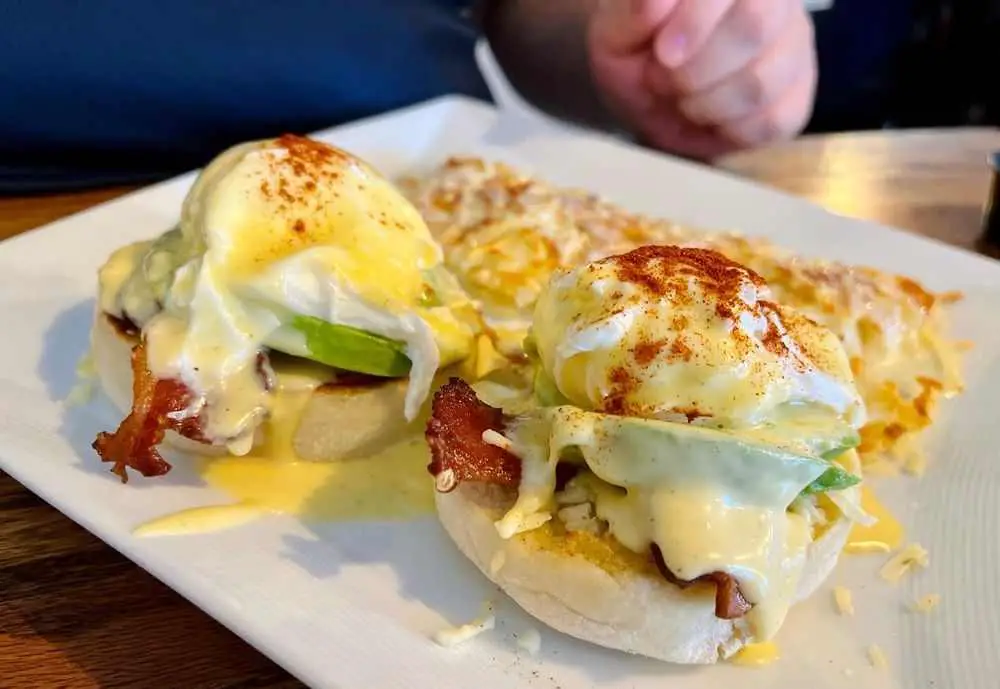 The breakfast burrito and brekkie chimis are some of the popular dishes on the menu that are highly recommended by customers. The restaurant's decor is beautiful and adds to the overall experience. Open daily from 6:30 AM to 2 PM, La Casita is a great place to start your day in Cedar Rapids, Iowa.
Menu: La Casita Menu
Top Review: "Very impressed. I had the CDMX Benedict, it was cooked perfectly, and a great combination of ingredients. It was clear that the cook took pride in their work. Will be back for sure." – Tyler G.
836 1st Ave NE Cedar Rapids, IA 52402, (319) 449-4047
Breakfast House
Breakfast House is a popular family-owned restaurant in Cedar Rapids, Iowa that serves breakfast and brunch. The restaurant has been in business for nearly 30 years and has remained a solid fixture in the community.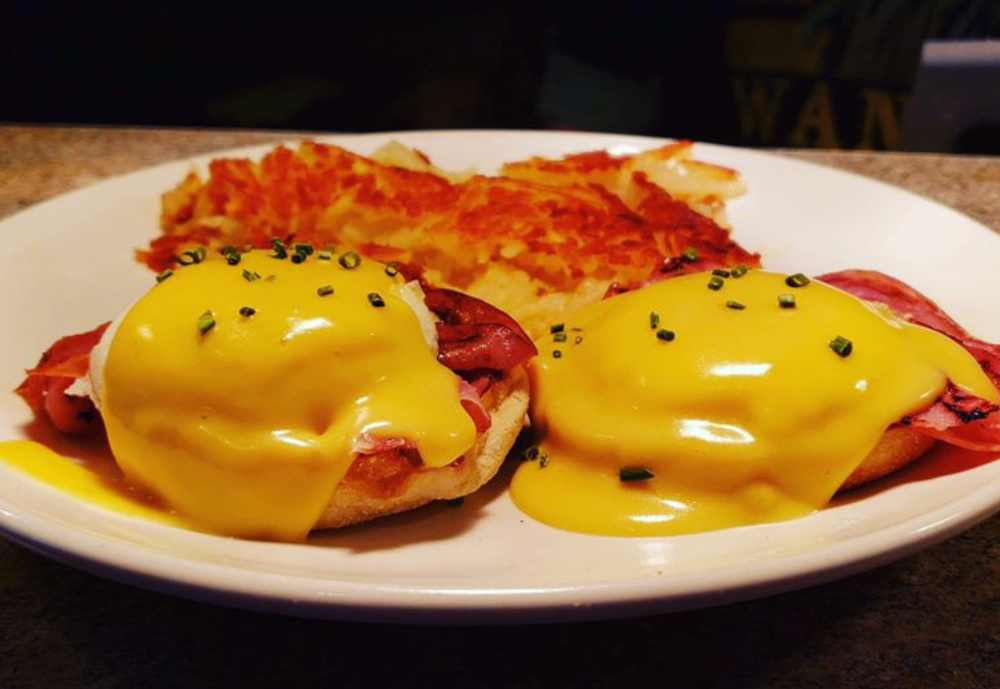 Breakfast House is known for its delicious breakfast dishes such as hash browns, steak & eggs, omelettes, French toasts, and pancakes.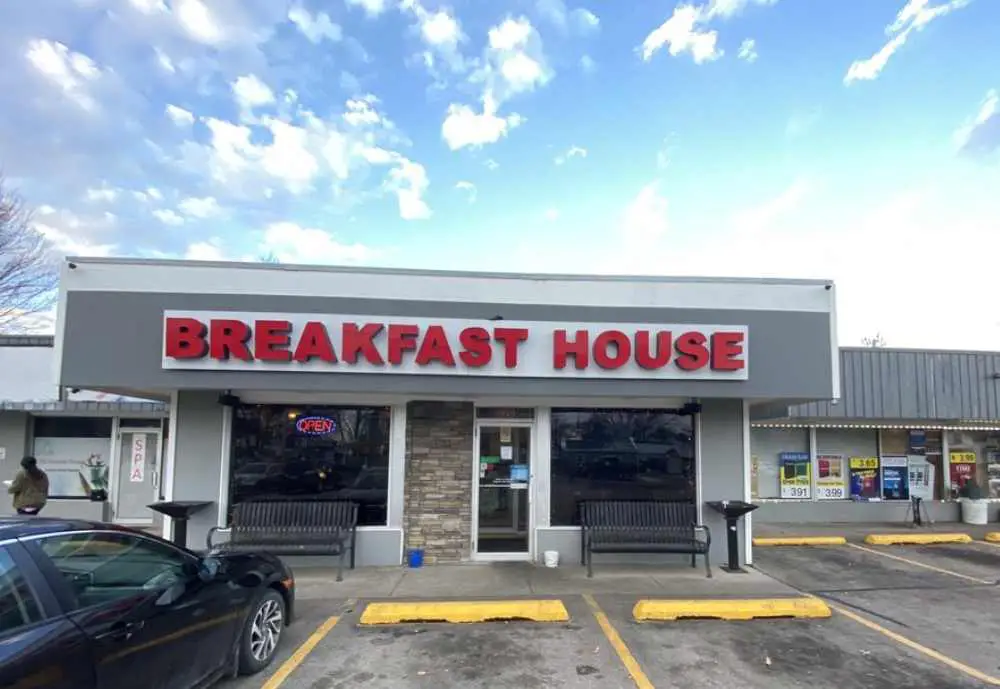 The restaurant has received positive reviews on Yelp and TripAdvisor, with customers praising its great service and friendly staff. Breakfast House is open daily from 5:30 AM to 2:00 PM and is located at 820 6th St SW, Cedar Rapids, Iowa.
Menu: Breakfast House
Top Review: "This is definitely a hole in the wall — a secret I hope to keep! The menu is simple but boasts lots of options and customization. My favorites are turkey bacon, option to sun pancake or French toast for regular toast, and a variety of griddle options. Today I chose the "Starving" combo – 2 eggs, breakfast meat, potatoes or yogurt parfait, and toast. I added an egg to have 3 poached soft, turkey bacon (4 strips!), and a yogurt parfait. I added on sourdough toast as well. Service was attentive but not annoying (my favorite kind), food was fast and hot, and it wasn't too busy – we got right in!" – Elliot H.
Lucky's on 16th
Lucky's on 16th in Cedar Rapids, IA is a must-visit spot for breakfast lovers. This locally owned and operated bar and grill offers American comfort food at modest prices.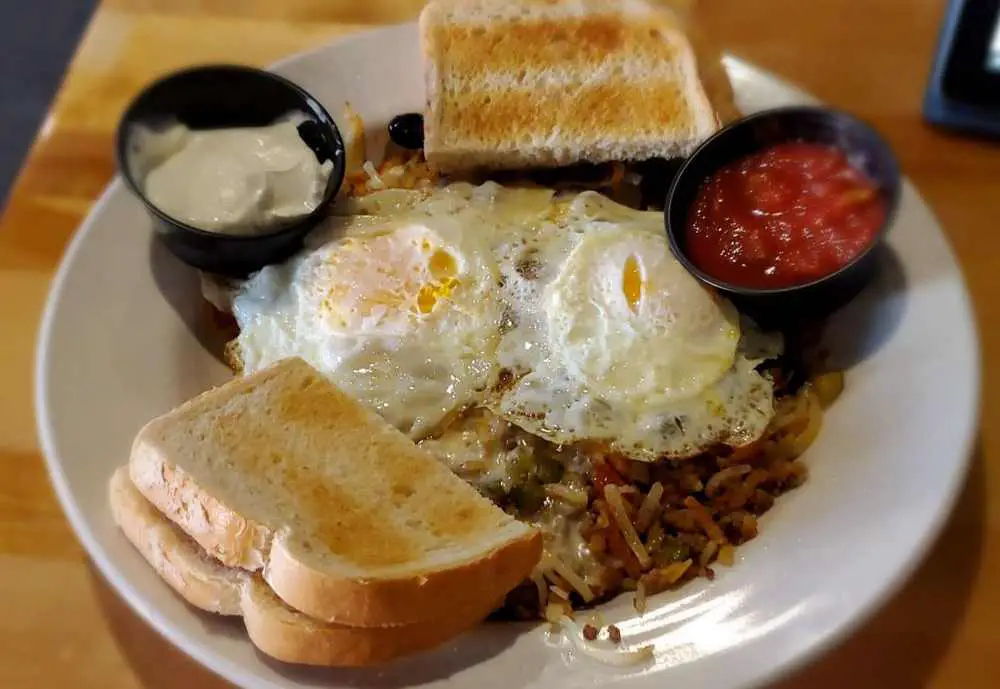 One dish that stands out is their French toast, which can only be described as a warm hug on a plate.
Head to Lucky's for some of the best breakfast in Cedar Rapids.
Menu: Lucky's Menu
Top Review: "Came here for breakfast and was AMAZED at the breakfast mac n cheese I received! Bring a friend though because the serving is massive!" – Gerti W.
Cafe Saint Pio
Cafe St. Pio in Cedar Rapids, IA is a charming neighborhood coffee shop and cafe that offers a warm and inviting atmosphere. The locally owned and operated cafe is known for its elegantly designed interior, smooth coffee and picturesque baked goods.
Their breakfast menu is a must-try, with options like the Reuben sandwich made with delicious gluten-free bread and the avocado toast that leaves you wanting more.
The friendly staff and cozy ambiance make Cafe St. Pio the perfect spot to start your day off right and some of the best breakfast in Cedar Rapids.
Menu: Cafe Saint Pio Menu
Top Review: "WOW love this cafe. I cannot say enough good things about this spot. It is beautifully and elegantly decorated. It feels so warm and welcoming inside. My group and I split a sandwich and the chicken a la king (similar to a chicken pot pie). That chicken a la king was truly amazing. We talked about it all night and the next day we were back again to order it. The staff was so kind, I highly recommend this spot!" – Nicolette T.
Brewhemia
Brewhemia in Cedar Rapids, Iowa is a must-visit for anyone looking for a delicious breakfast. This family-owned café and bar is located in the historic New Bohemia District and prides itself on offering high-quality beverages while embracing the local community.
At Brewhemia, you can enjoy amazing coffee, breakfast, and lunch, as well as a full bar featuring a variety of local craft beers, wine, and spirits.
Their breakfast menu includes dishes like the Breakfast Burrito and Egg and Cheese Sandwich, both of which are highly recommended by locals and visitors alike. With its cozy atmosphere and friendly staff, Brewhemia is the perfect spot to start your day in Cedar Rapids.
Menu: Brewhemia Menu
Top Review: "If I could stop here every day of the week….I WOULD. The friendly staff and welcoming atmosphere makes my heart happy the second that I walk in. Their breakfast wraps are delicious every time. Their dirty chai is my favorite in town. This spot is perfect for a quick bite to go, a business meeting, friends meeting for lunch, or a group or family. Definitely gotta check it out to appreciate it." – Nicole S.
A great breakfast can set the tone for the entire day, and Cedar Rapids has a diverse range of options to choose from. Whether you're in the mood for classic breakfast fare or something a little more unique, there's something for everyone in this city. From bottomless mimosas to gluten-free and vegan options, Cedar Rapids has a breakfast spot for every taste and preference. So the next time you're looking for a great breakfast in Cedar Rapids, be sure to explore the variety of options available in this charming city.
You might also enjoy these mouthwatering articles:
best breakfast in cedar rapids, breakfast cedar rapids, cedar rapids breakfast, breakfast cedar rapids ia