There's no better way to start your day than with a delicious breakfast. And in Flagstaff, Arizona, there are plenty of wonderful breakfast spots to choose from.
Whether you're looking for a hearty meal to fuel your hiking adventure or a leisurely brunch with friends, you'll find what you're looking for in one of these great restaurants.
So come on in and enjoy the best breakfast in town!
The Toasted Owl Cafe
20 Great Tourist Destinations You H...
Loaded with personality, the Toasted Owl Cafe is a unique breakfast experience.
Menu: Toasted Owl Menu
Top Review: "What a gem!! From the whimsical patio and fun owl decor inside to the absolutely delicious breakfast I highly recommend a stop here. We were in Flagstaff overnight to see the fall color and stopped here for breakfast. Jalapeño bacon was delicious, coffee strong and hot, and the pancakes are HUGE!! Waitstaff super friendly – I even got a coffee to go! Make a trip in – you won't regret it." – Heather C.
12 S Mikes Pike St Flagstaff, AZ 86001, (928) 774-5326
Over Easy – Flagstaff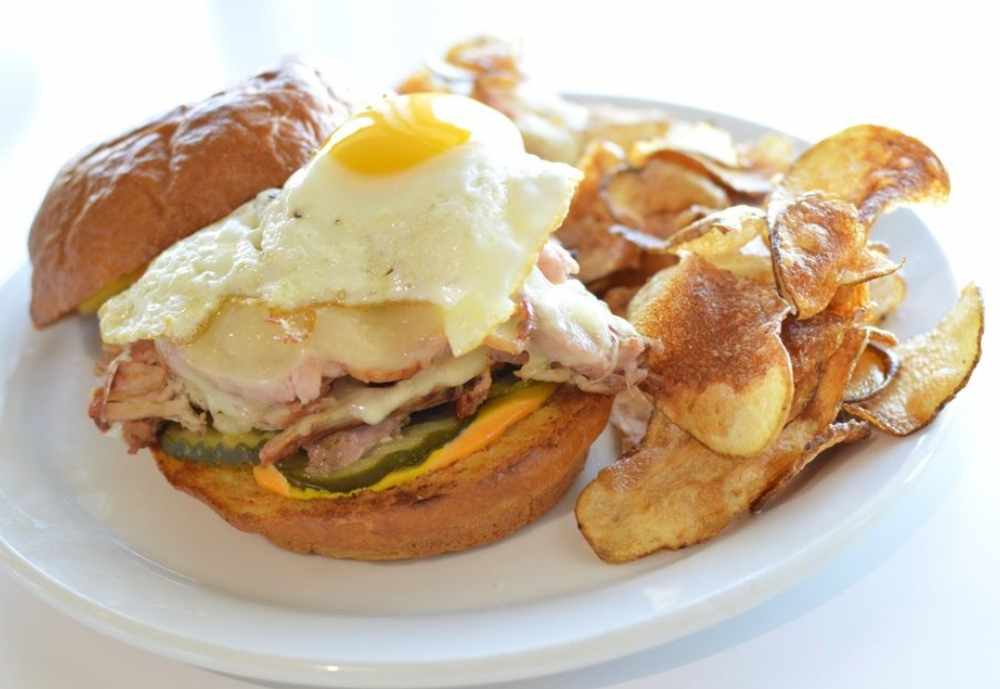 Established in 2008 by celeb Chef Aaron May, the original restaurant in Phoenix was awarded best breakfast in Phoenix soon after. Not bad!
Over Easy has appeared on several TV shows including the Food Network, Bon Appétit Magazine, Diners, Drive-Ins & Dives, The Best Thing I Ever Ate, and The List.
It will take you a few trips to explore the menu, but if you've never been, the super-sauced Cubano sandwich is out of this world.
For something lighter, give the Sunshine wrap a go.
Menu: Over Easy Menu
Top Review: "We arrived to the restaurant to discover that it was pet friendly, has vegan and gluten-free options. SCORE. The wait was long so we opted to sit outside and our server, Sofia, was AWESOME. The mimosas are definitely delish, so opt in. The menu was vast and the taste was savory. I recommend the Breakfast Burrito, it was not oily or heavy. Perfect texture and crispy bacon. The spinach was fresh and added to the flavor. The Wolfpack did just that filled a void for a college student's appetite. Next time you are in Flagstaff, add this to your breakfast  choice. Get there before 2p though." – Secret C.
2500 S Woodlands Village Blvd Ste 27 Flagstaff, AZ 86001, (928) 213-3410
Tourist Home All Day Cafe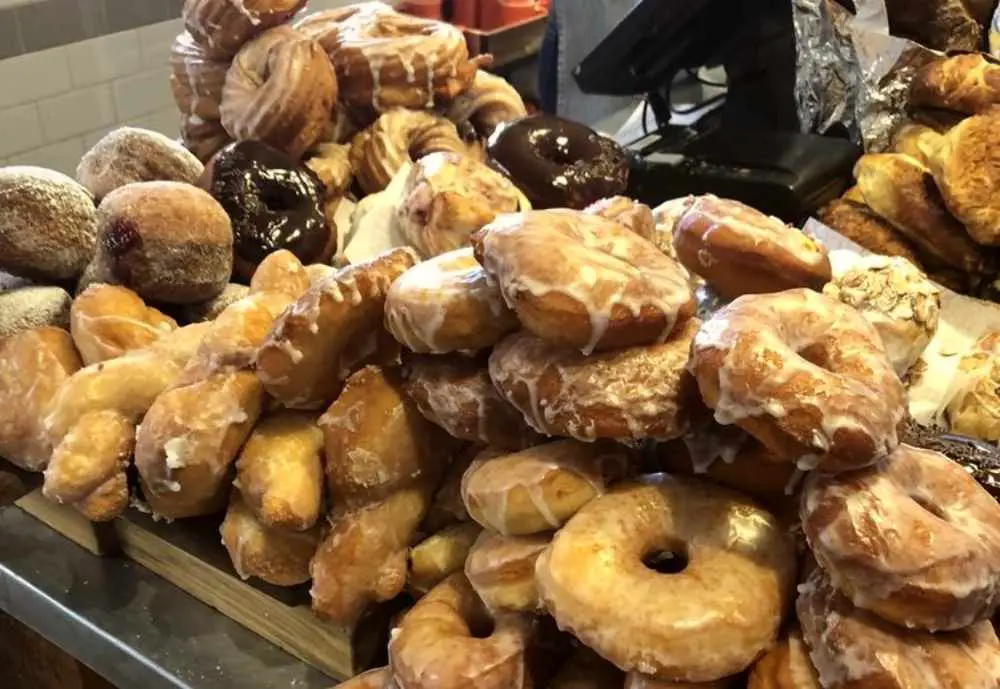 Tourist Home All Day Cafe was established in 2014 by the owners of another popular restaurant, Tinderbox Kitchen.
The building was formerly the Flagstaff Tourist Home building, and and been completely refurbished to become the café.
If you get a chance to try them out, you can't go wrong with their kicked up huevos rancheros. And if you haven't a classic breakfast in a while, then grab their classic breakfast! You will not regret!
Menu: Tourist Home All Day Menu
Top Review: "The breakfast, location and staff are amazing. We tried it for first time and it was delicious. The vibes were great and lucky for us we had nice weather." – Cristina H.
52 S San Francisco St Flagstaff, AZ 86001, (928) 779-2811
MartAnne's Breakfast Palace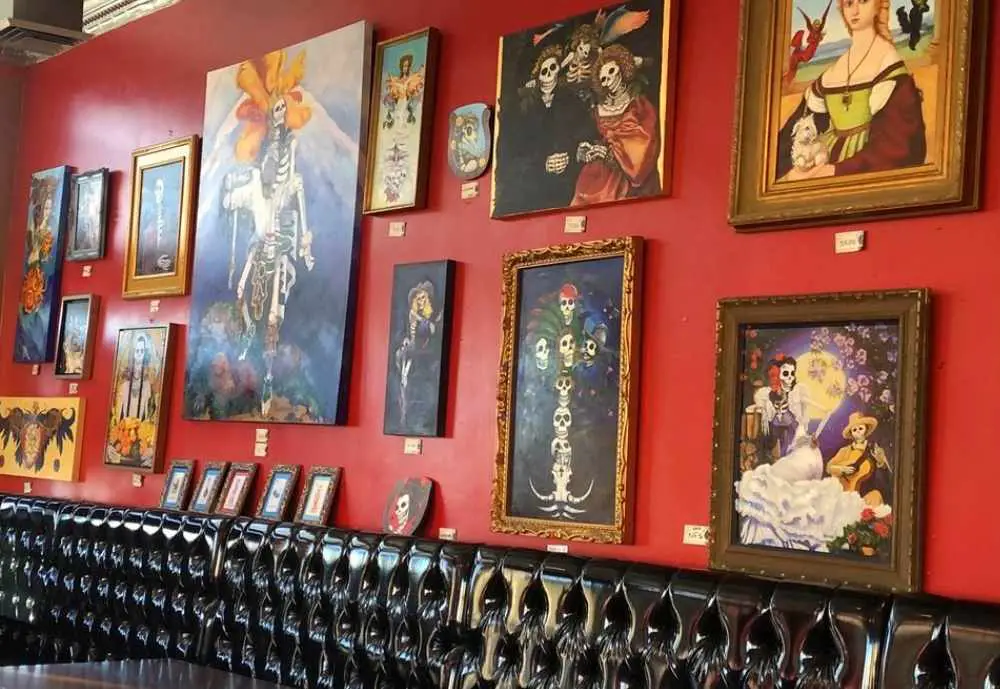 If you are in sunny Flagstaff and are feeling the need for Mexican cuisine, look no further than MartAnne's Breakfast Palace.
MartAnne's is proudly family owned, and they've bagged a Best Breakfast in Flagstaff under their belt, so they are the real deal.
Expect delicious and authentic Mexican breakfast specialties, surrounded by Day of the Dead art pieces available for purchase. It's a one of kind breakfast experience. Don't miss it!
Menu: MartAnne's Menu
Top Review: "Fantastic brunch place. I would drive from Phoenix to Flagstaff just for this food. Quick service, hot food, reasonable prices. The food tasted authentic and fantastic."
112 E Rt 66 Flagstaff, AZ 86001, (928) 773-4701
Forêt FLG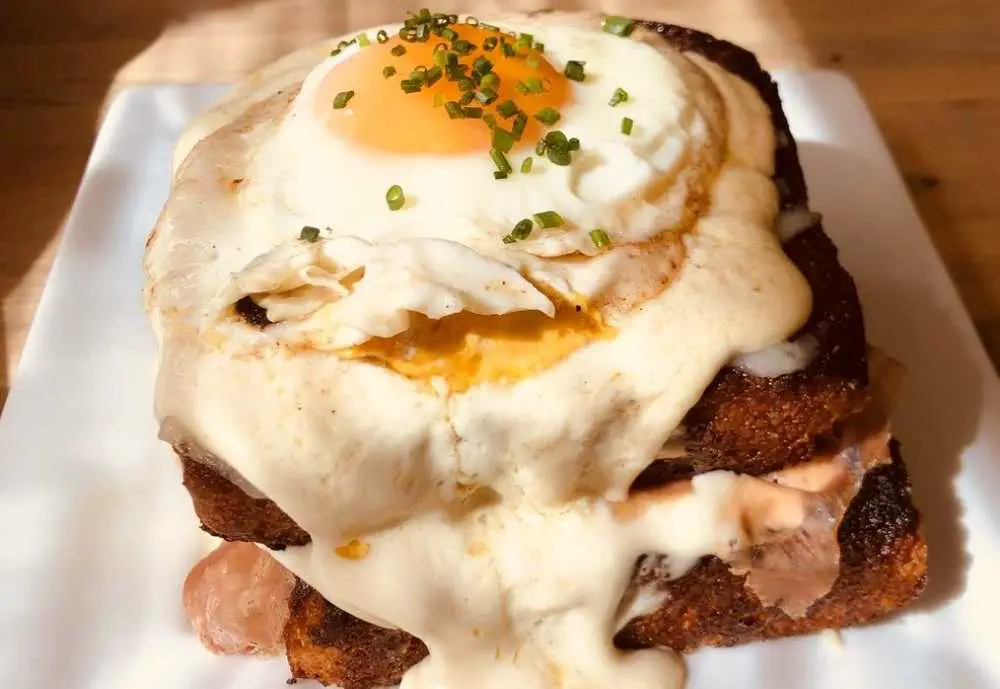 If you are in the mood for more of an artisan breakfast, you'll definitely want to head to Forêt FLG. They craft exquisite breakfast dishes and beautifully plated.
Their bennies are a must, as well as their towering Madame Croque.
To pair with your dish, they also offer an extensive drink menu. Brunch cocktail favorites (try the espresso martini), various teas, matchas, and complete coffee offerings.
Menu: Foret Menu
Top Review: "Made a plan to stop here on my recent visit to town and I was happy that I did. This is another adorable coffee spot with amazing options and a cute setting. I certainly understand why this place is popular! Great drinks and friendly staff. Wish I had some room for food because they had a menu worth trying." – Troy M.
2 S Beaver St Flagstaff, AZ 86001, (928) 214-7280
Josephine's Modern American Bistro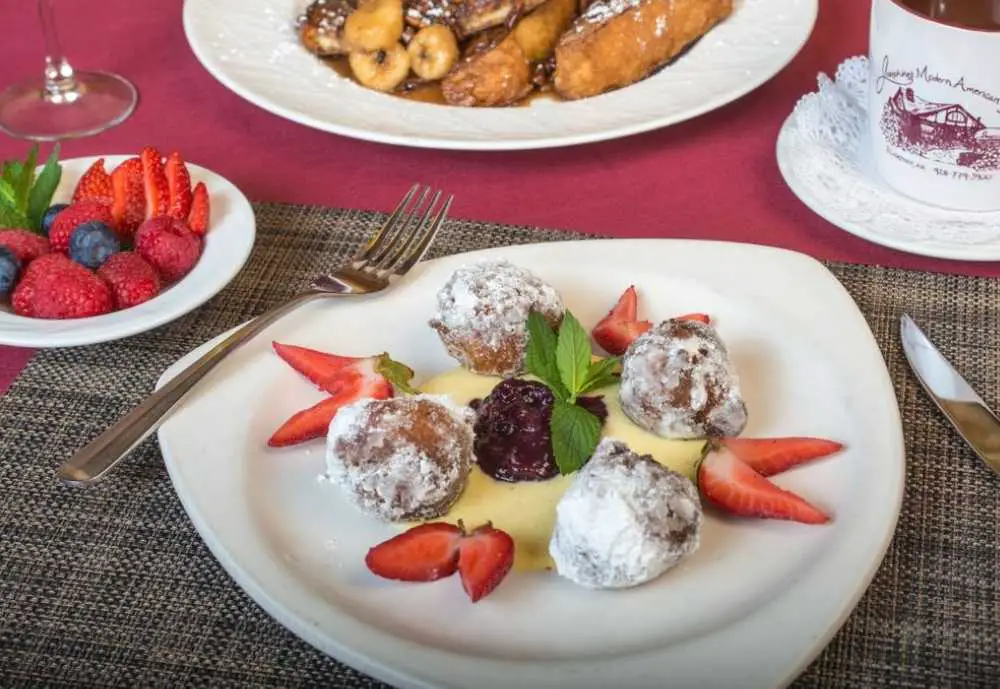 Josephine's Bistro serves breakfast on Friday – Sunday only, so you'll need to swing by on a weekend.
But with that out of the way, you are in for a treat. If you are packing an appetite, try the Meat Lovers Omelet, loaded with ham, chorizo, bacon and tillamook cheese.
Josephine's Eggs Benedict is another fantastic option. This is biscuit topped with house smoked pork loin, two poached eggs, and their house Hollandaise sauce.
Menu: Josephine's Menu
Top Review: "Amazing place, the best place to eat in Flagstaff, Breakfast and lunch are top notch but super affordable, the atmosphere is like grandma's house with a master chef. Food portions are great and the mimosas are delicious. Also I recommend to get the hot chocolate super creamy and delicious. Excellent Service best in flagstaff" – Joe O.
503 N Humphreys St Flagstaff, AZ 86001, (928) 779-3400
---
These breakfast spots in Flagstaff are sure to give you a fulfilling and delicious start to your day! Be sure to check them out the next time you're in town – and if you're not already a fan of breakfast, you will be by the time you leave!
You might also like: