Pink Cricket Restaurant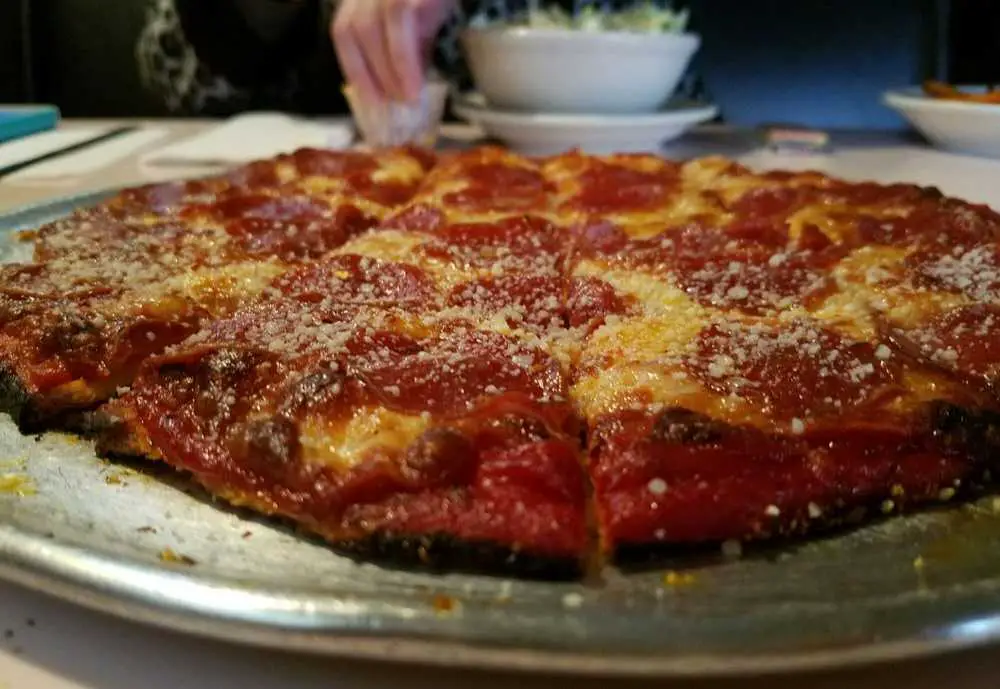 Pink Cricket is a family-owned and family-friendly pizza restaurant. It's a casual neighborhood joint with an old-school vibe.
The ambiance is set with its vintage decors and wooden booths, plus there's a bar and huge TV where most people watch the football game.
If you prefer some fresh air, they also have an outdoor patio. Their pizzas are thin-crust, and you can trust this place not to disappoint.
Menu: Pink Cricket Menu
Top Review: "We found this little Pub by accident. It was very good pizza and they were very accommodating with my rare food allergy. Our waitress was wonderful and attentive  even after she was moved to the patio. A place we will return too when we are visiting the area. Excellent food and service." – Christine S.
929 E Main St Lancaster, OH 43130, (740) 653-7300
Sugar Bears Pizzeria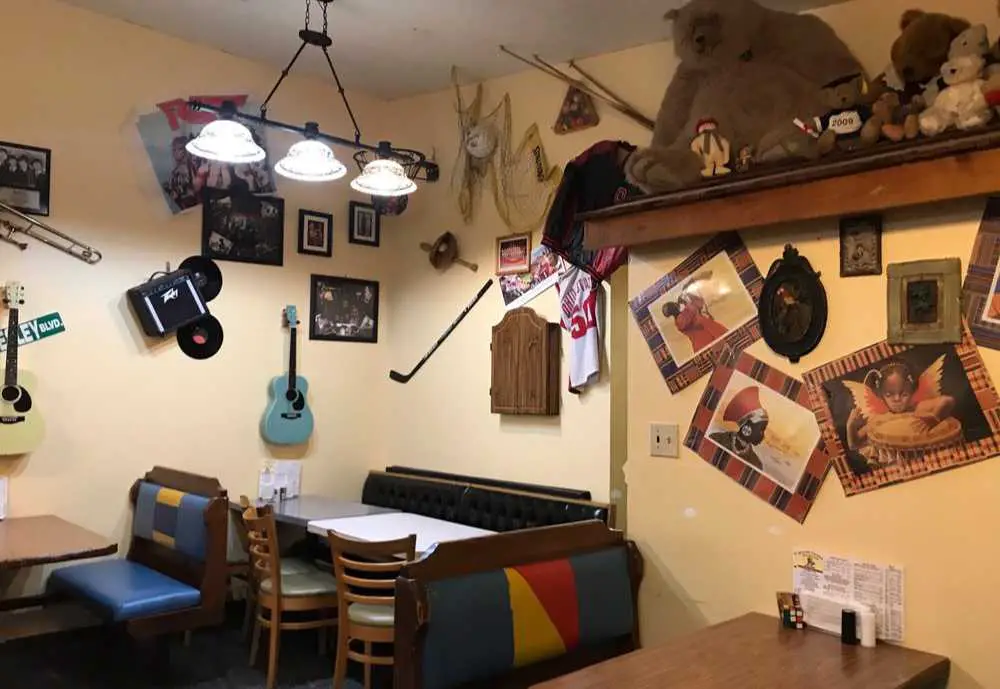 Sugar Bears Pizzeria is one of the best pizza places in Lancaster, Ohio. It may not seem like the grandest restaurant from the outside.
Still, this local pizzeria serves some of the best pizzas in the city. It's got affordable pizzas delivering solid pizza.
Reviewers say the sauce is a little sweet, but it doesn't overpower the whole thing, so it's still pretty good. They don't skimp on the toppings, and they shouldn't because they taste great.
Top Review: "Oh My Goodness!!!!!  This pizza is the BEST I have had in YEARS!!!!  Crispy crust, delicious toppings, perfectly toasted cheese!!!  The sauce is sweeter than I am used to but it complimented the spicy tones and it was like a symphony of deliciousness in my mouth!!! I can't believe this is the first time I have had this pizza!  I can't wait to go back for more!" – Wendy S.
147 Cedar Hill Rd Lancaster, OH 43130, (740) 689-1717
Pizza Crossing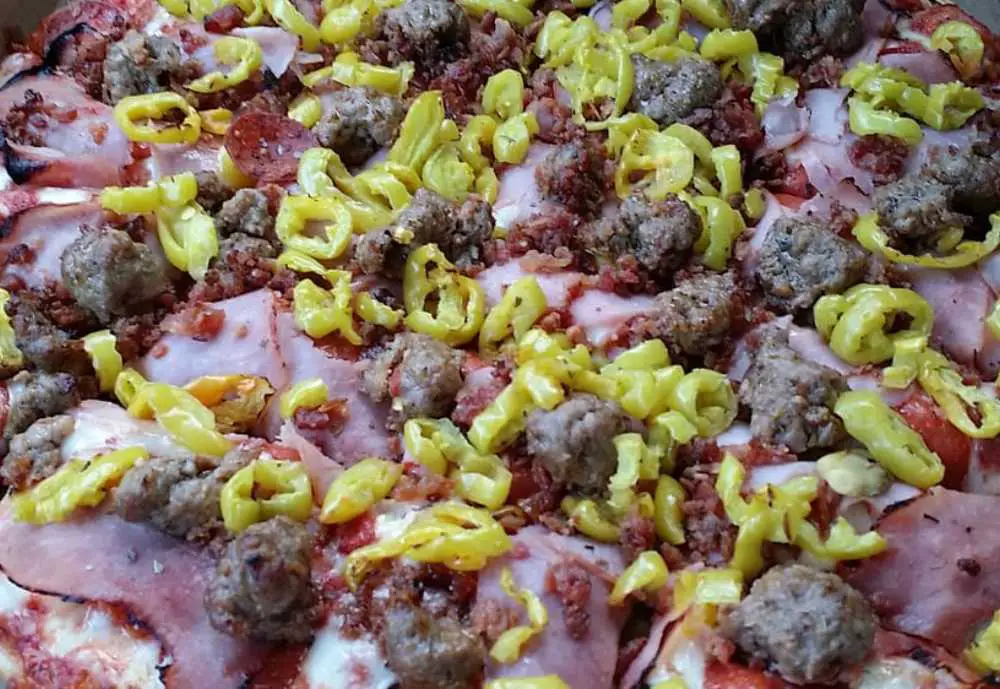 If you're craving pizza and don't know where to order? Try Pizza Crossing! This local spot has excellent beer and pizza at reasonable prices.
They have consistent quality even if you take it to-go or delivered. People have always commented on their quality ingredients because they can taste them from the toppings.
Their other menu items and appetizers are also great and worth the try.
Menu: Pizza Crossing Menu
Top Review: "Excellent service, great food, from the appetizers to the pizza excellent all the way around! Went Friday 10/28, unfortunately did not get the name of the server, wish I did but she was awesome!   Had a half and half pizza, meat supreme on one side and just pepperoni on the other but each side was well prepared and was excellent!  Definitely would recommend Pizza Crossing to anyone!" – Brian F.
1407 Tiki Ln Lancaster, OH 43130, (740) 681-9889
Pizza Cottage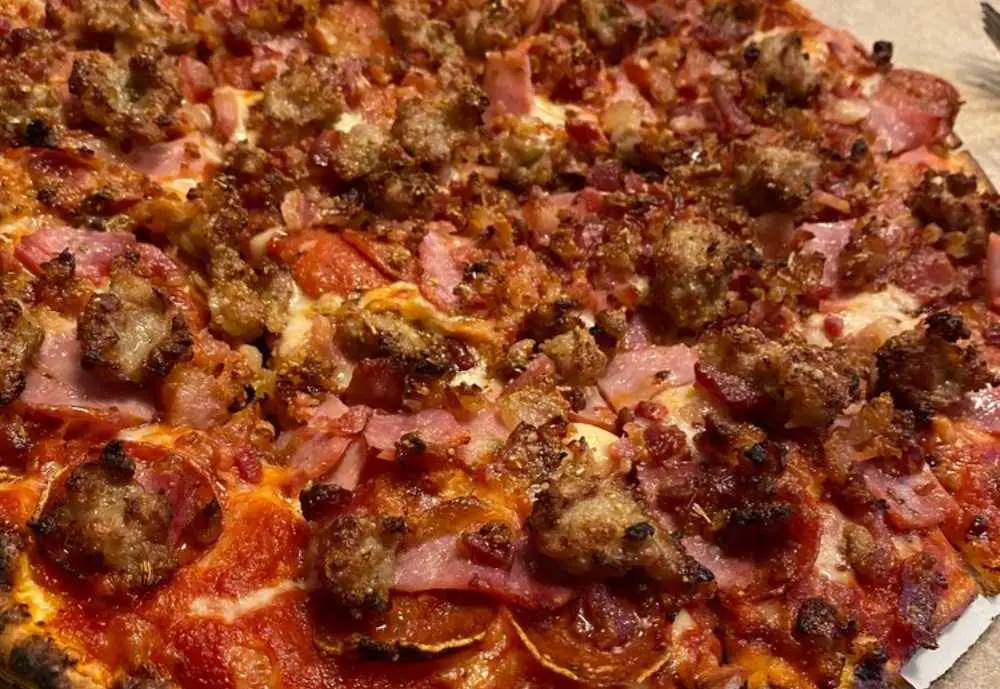 Pizza Cottage is all about variety, with lots of pizza choices and multiple locations in Ohio. They have thin-crust pizza that's fresh and hand-tossed.
The crowd's favorite seems to be the buffalo chicken pizza. Other than that, people also recommend their chef salad.
The family-owned and operated restaurant is also a beloved local favorite. There may be a crowd here at peak hours, so come early!
Menu: Pizza Cottage Menu
Top Review: "In town visiting on by for Fathers Day and came for lunch today. Clearly dad and crew eat here a lot as the waitress Kara knows all about the fam, knows their orders, etc.   the pizza options are plentiful so I finally decided on a Buffalo chicken. The crust is very thin and crispy almost as of it were a tortilla shell. I like thin and crispy so suited me just fine. The cheesy garlic bread was very good too!!" – Shawn L.
2223 W Fair Ave Lancaster, OH 43130, (740) 654-2400
Nick's Restaurant and Pizza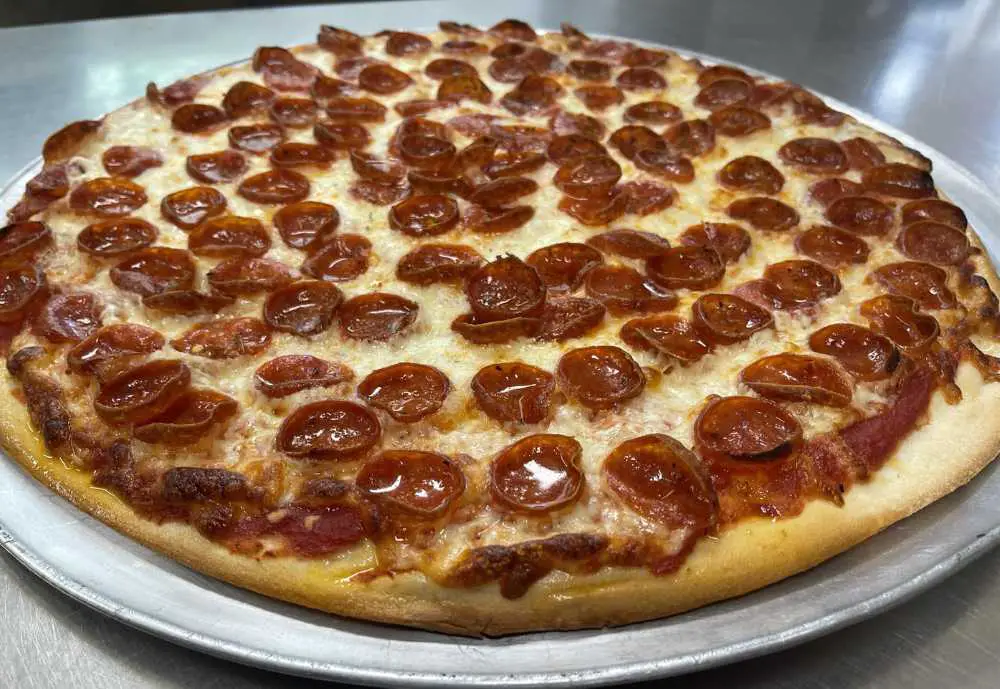 Nick's Restaurant and Pizza is not the most popular pizza spot. But it's slowly becoming the go-to pizza for many, and for a good reason.
Their dishes always come fresh and hot and have lots of toppings and cheese worth mentioning!
Their other menu items are also great complements to your pizza, and their subs also deserve a shoutout.
Top Review: "This is a great pizza place to go to. The pizza is very well-made and has an abundance of toppings. It's always really fresh and hot. The people who work in there are very friendly and even if you get an order to your house, it's really good. There are a lot of toppings on it but it's cooked still perfectly. Everything that is on. It is very fresh as far as the toppings go. It's probably my favorite pizza in all of Lancaster." – Nick D.
702 W Wheeling St Lancaster, OH 43130, (740) 653-3268
You might also like drooling over these pizza articles:
pizza in Lancaster oh, best pizza in lancaster ohio, pizza places in lancaster ohio, best pizza lancaster, pizza lancaster ohio, lancastoer oh restaurants