With its nearly year-round sun and heat, Texas lakes are popular destinations for families, adventurers, and nature lovers alike. Whether you enjoy world-class fishing, watersports, or bird watching, Texas lakes offer excitement and relaxation for everyone.
Check out the top 5 best lakes in Texas where you'll enjoy your time on the water no matter what activities you want to do. 
Lake Travis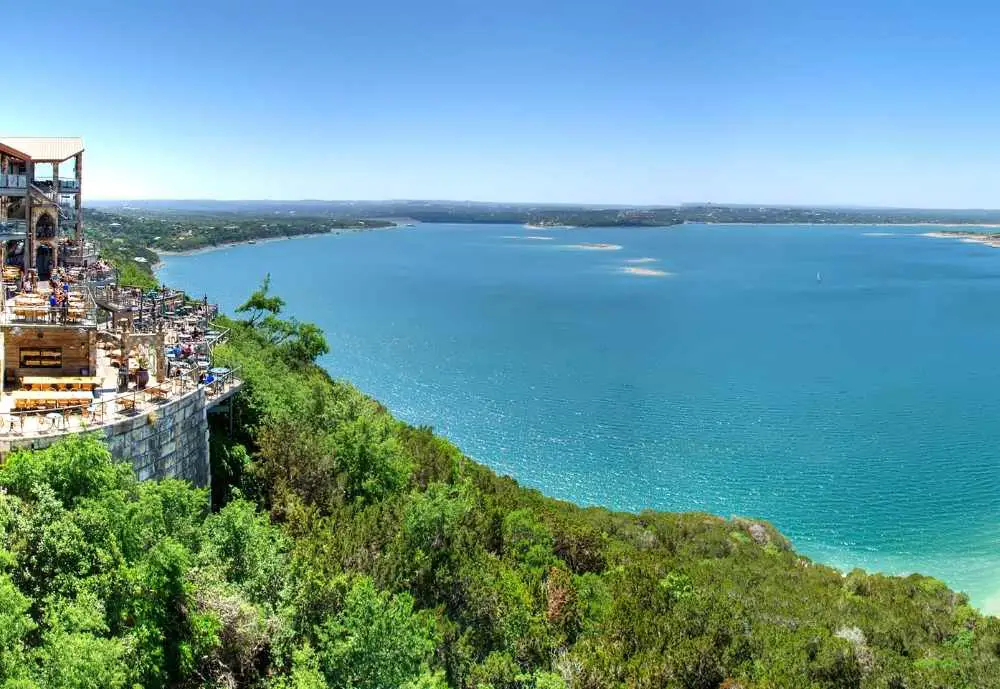 Boasting over 270 miles of shoreline, Lake Travis has some of the best beaches and watersports around. Beaches like Windy Point Park and Montana Beach are popular for family fun, sunbathing, and swimming, while the 18 and over crowd can have fun at Hippie Hollow Park.
This clothing-optional beach has excellent views, a designated swimming area, and plenty of hiking trails.
Lake Travis is also popular for all you can do out of the water. The area is filled with shopping, restaurants, vineyards, craft breweries, distilleries, live music venues, and waterparks.
Lake Buchanan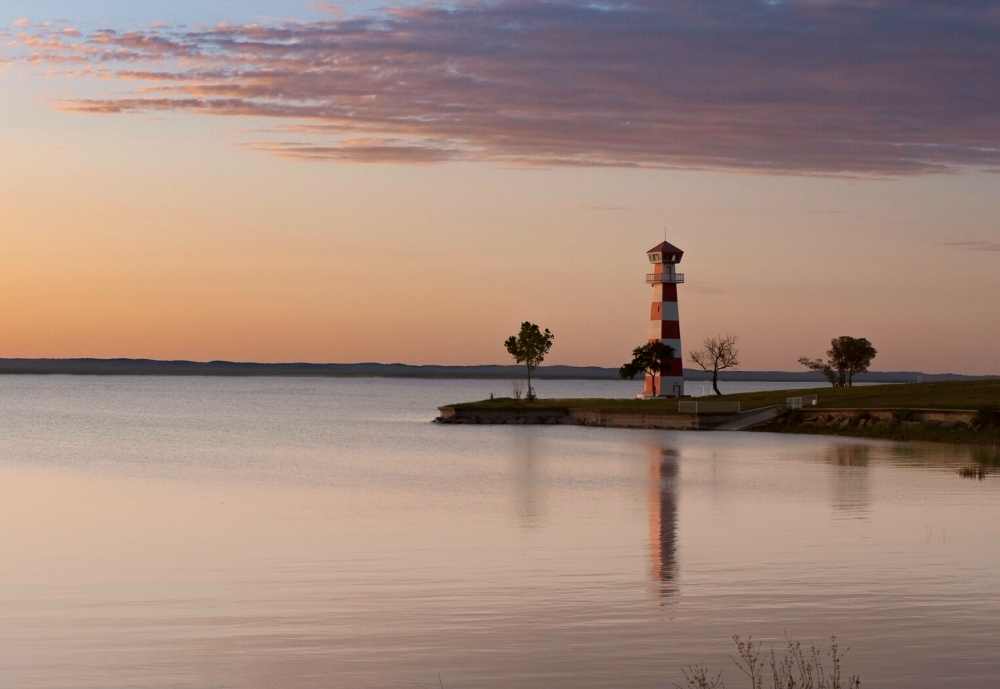 With over 23,000 acres and 124 miles of shoreline, this first link of the Highland Lakes is one of the largest lakes in the state. Located near Inks Lake, Lake Buchanan is a hub of adventure for water lovers. You can boat, fish, camp, or enjoy watersports on this exciting lake. The western shores are home to the charming small community of Tow, and the lovely Fall Creek Vineyards.
Bird watchers are drawn to Lak
e Buchanan for the large local populations of birds. You can see blue herons, crested caracaras, American white pelicans, great horned owls, red-tailed hawks, osprey, and the treasured American bald eagle.
Local tour companies offer scenic wilderness cruises, along with an eagle cruise in the cooler months to spot the national bird.
Lake Texoma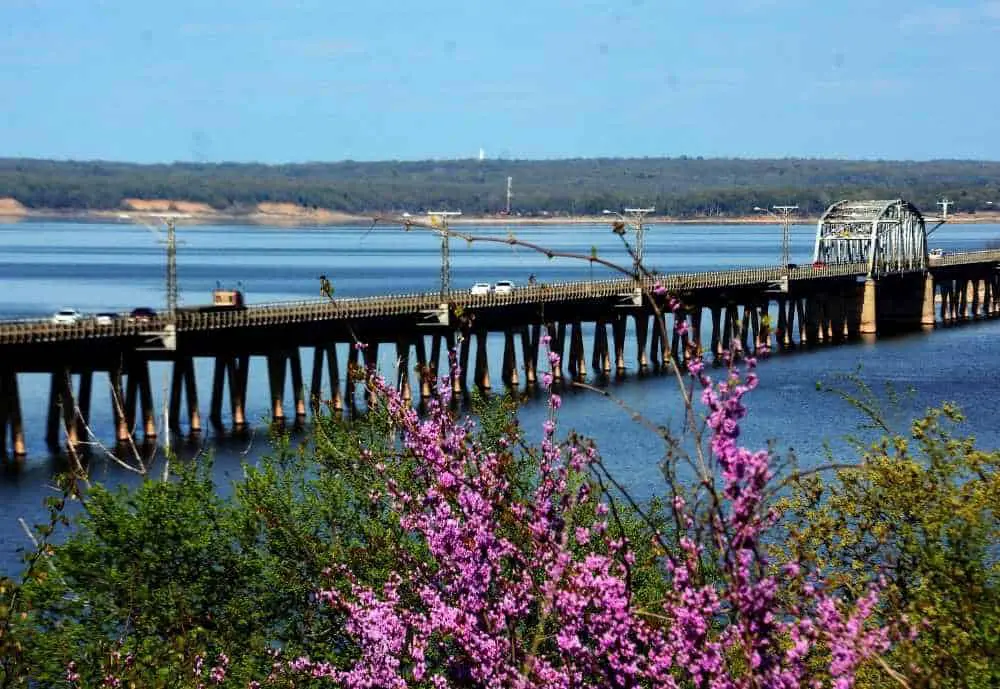 Lake Texoma is a massive reservoir on the Texas-Oklahoma border. With its surface area of almost 75,000 acres, the lake is one of the largest reservoirs in the U.S., and a paradise for water adventurers. Smallmouth bass fishing is one of the most popular activities, but you can also enjoy water skiing, boating, sailing, and more.
The lake draws over 6 million visitors each year. They come to enjoy boating, sailing, water skiing, windsurfing, jet skiing, kayaking, fishing and much more.
There are miles of beautiful hiking and biking trails around the lake as well, including secluded trails that offer opportunities to spot local wildlife like white-tailed deer, foxes, and a variety of birds.
Possum Kingdom Lake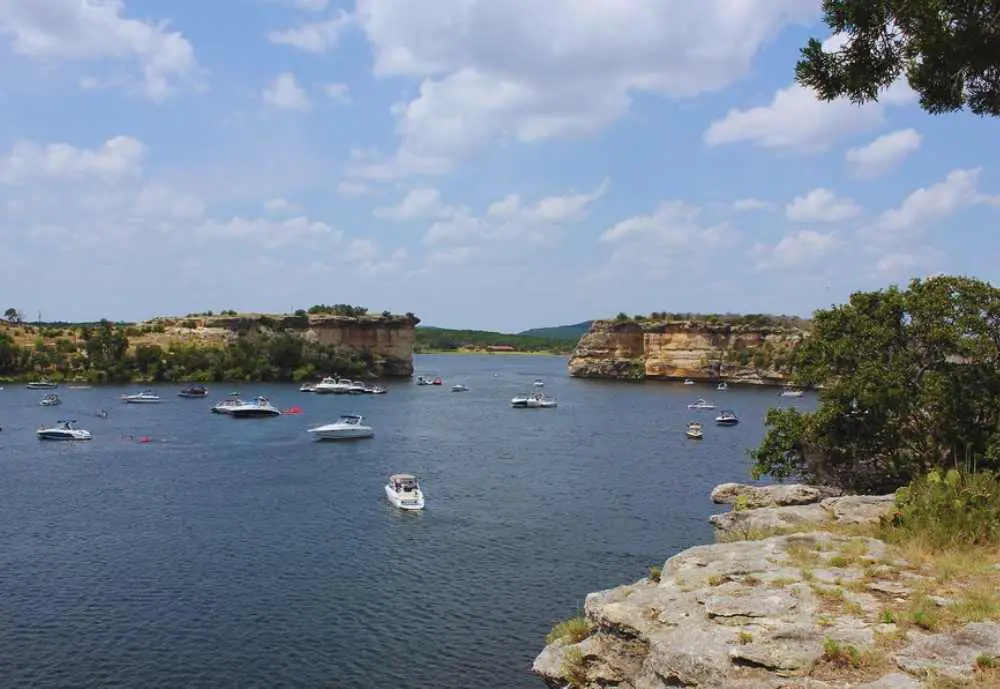 Possum Kingdom Lake is the local party lake. Known as "PK" locally, Possum Kingdom Lake has a notable feature that goes by the nickname "Hell's Gate". These towering cliffs mark the entry to a secluded cove at the south end.
This is an endless party spot. During the summer holidays, boaters visit Hell's Gate to tie up their boats and watch the fireworks over the water.
The rest of the time, visitors enjoy water skiing, windsurfing, or simply enjoying the time in the sun. Another major attraction for Possum Kingdom Lake is the Red Bull Cliff diving competitions, where divers compete in freefall leaps into the water.
Lake Austin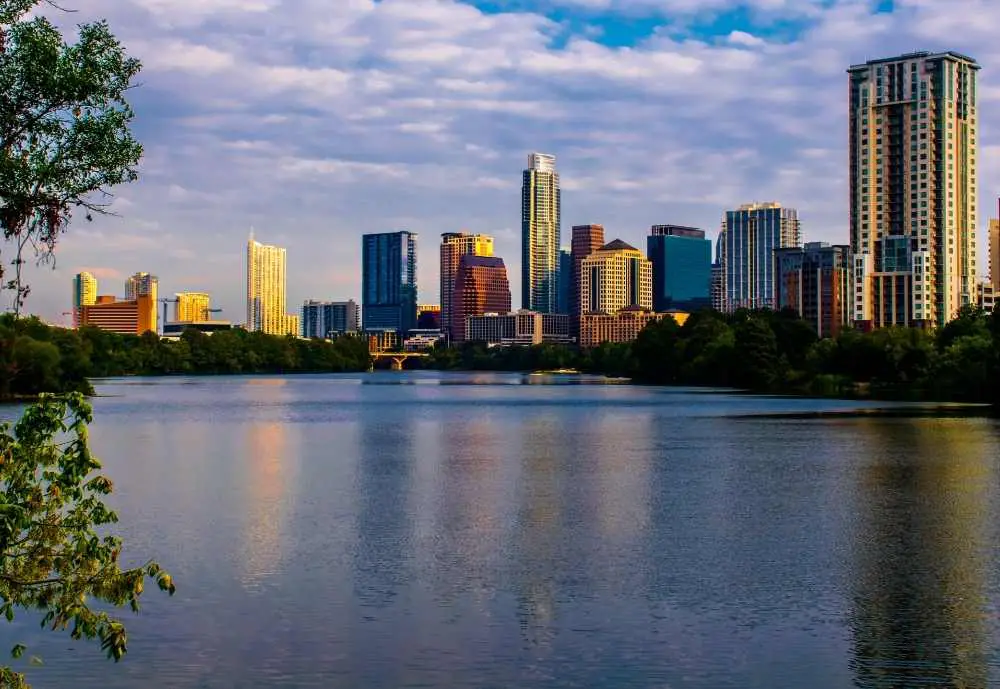 Formerly Lake McDonald, Lake Austin is a reservoir on the Colorado River in Austin. It's a popular fishing and boating destination. Numerous companies rent out motorboats, sailboats, pontoon boats, and party boats for use on the lake. You can also take classes in canoeing, kayaking, and sailing.
For fishermen, the lake is stocked with largemouth bass – including trophy sizes – catfish, sunfish, and other popular fishing species.
There are plenty of options for resorts, dining, and nightlife near the lake, including lakefront dining or bar patios floating on the water.
You can find a lot to do in the surrounding area, including fun scenic walks and challenging hikes.
Enjoy a Trip to Texas Lakes
Much like the other natural features in the state, lakes in Texas are anything but small.
Boasting acres of water and hundreds of miles of shoreline, Texas lakes are popular destinations for all manner of water sports, fun times in the sun, and dinner and drinks with lakefront views.
However you want to spend your time, Texas lakes offer something for everyone at any time of the year!
Frequently Asked Questions
What is the nicest lake in Texas?
There are many beautiful lakes in Texas, each with its own unique features. For example, Lake Buchanan is known for its stunning limestone cliffs and clear blue waters. In contrast, Caddo Lake is a maze of cypress trees and bayous, making it perfect for exploring by kayak or canoe. And then there's Lady Bird Lake in Austin, which offers urban amenities like boating, fishing, and swimming right in the heart of the city.
Where is the bluest water in Texas?
Some of the clearest and bluest waters can be found in the lakes of the Hill Country region, such as Inks Lake and Lyndon B. Johnson State Park & Historic Site.
What is the cleanest lake in Texas?
There are many clean lakes in Texas, but some of the clearest and most pristine waters can be found in the Highland Lakes region. This includes lakes like Inks Lake, Lyndon B. Johnson State Park & Historic Site, and Marble Falls.
What Texas lakes have alligators?
Alligators can be found in many lakes and waterways throughout Texas, including Caddo Lake, Lady Bird Lake, and the San Jacinto River. What is the largest lake in Texas? The largest lake in Texas is Sam Rayburn Reservoir, which covers 114,000 acres.
What lakes in Texas are safe to swim in?
There are many lakes in Texas that are safe for swimming, including Lake Buchanan, Inks Lake, and Lyndon B. Johnson State Park & Historic Site. However, it is always advisable to check with the local authorities before swimming in any body of water.
What is the most scenic lake in Texas?
There are countless scenic lakes in Texas, making it hard to choose just one. However, one lake that stands out for its beauty is Lake Buchanan. Situated in the Hill Country of Central Texas, Lake Buchanan offers stunning views of the surrounding mountains and hills. The lake is also home to a variety of wildlife, including bald eagles, osprey, and deer. In addition to its natural beauty, ckLake Buchanan is also a popular recreation spot, with plenty of opportunities for swimming, fishing, and boating. So whether you're looking for a relaxing place to take in the scenery or an adventurous spot to enjoy some outdoor activities, Lake Buchanan is sure to please.
You might also like: