Looking for the best breakfast in Lincoln? Then step right up. Lincoln, Nebraska may be known for its Cornhuskers and prairies, but did you know it also boasts some of the best breakfast spots in the Midwest?
Whether you're craving fluffy pancakes or a hearty breakfast burrito, these local hotspots are sure to satisfy your morning hunger pangs. So grab your fork and knife, because here are the spots with the best breakfast in Lincoln!
The Hub Cafe
Established in 2016, Hub Cafe is known for providing delicious, vegetarian-friendly, creative, and modern menu choices that are created with food sourced primarily from the local community.
They feature locally roasted coffee and incredible baked goods. Hub Cafe has its roots at Branched Oak Farm, a certified organic, grass-based dairy that produces European specialty cheeses.
Since opening in late January 2016, Hub Cafe has proven to be a comfortable and affordable coffee shop, breakfast, lunch, brunch, and dinner venue with great local brews on tap and a thoughtful wine list. It's considered by many as one of the best spots for breakfast in Lincoln.
Menu: Hub Cafe Menu
Top Review: "My absolute favorite breakfast/brunch spot in Lincoln! Incredible fresh ingredients – farm to table! They have a great menu and atmosphere. In the warmer weather I love to enjoy the outdoor seating. You walk in and order at the counter – they will bring your food to you! Highly recommend checking out The Hub Cafe! My top favorites: The Biscuit Egg Sandwich and the Avocado Toast. (Beware this avocado toast is unlike any you have ever had!)" – Madeline P.
250 N 21st St Ste 3 Lincoln, NE 68503, (402) 474-2453
Good Evans
First, let's discuss where Good Evan's name originates:
GOOD EATS   GOOD VIBES   GOOD ATMOSPHERE   GOOD NEIGHBORS   GOOD SERVICE
Good Evans offers an elevated menu for breakfast and lunch options. The establishment takes great care in sourcing the highest quality ingredients and preparing dishes from scratch.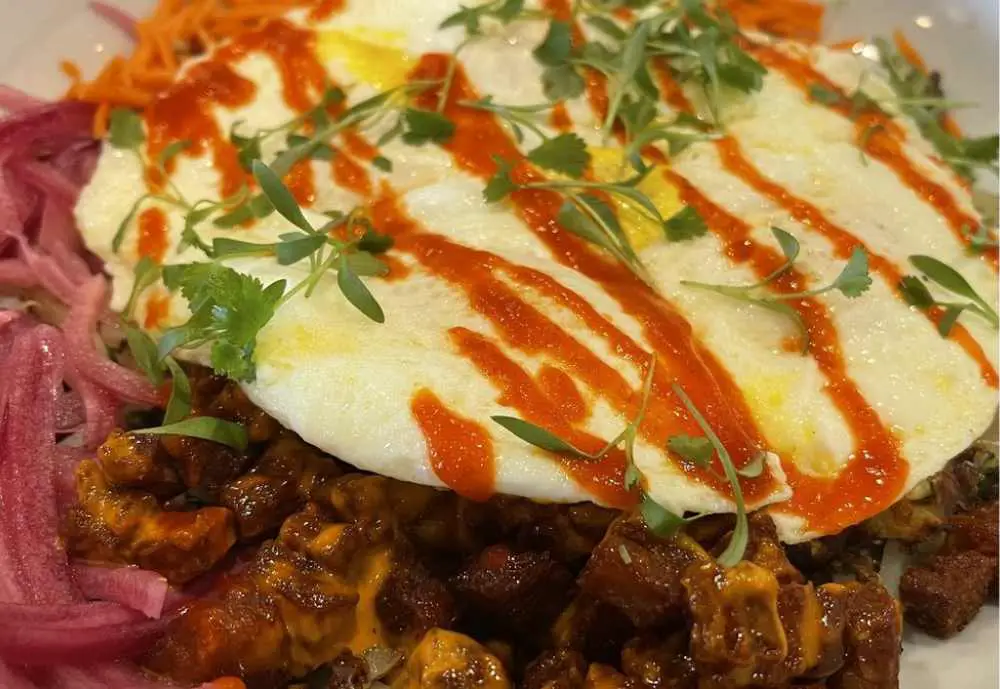 Let's talk coffee. The coffee served at Good Evans is roasted in-house, ensuring maximum freshness. Customers can enjoy unique, ever-changing bean blends sourced from all over the world, all of which are Fair Trade certified.
This commitment to quality and ethical sourcing is just part of the Good Evans philosophy of doing things the right way.
Menu: Good Evans Menu
Top Review: "I don't like traditional breakfast foods beyond sandwiches outside of a random craving here and there. But…pump myself up for 3 months on this 14 state food trip and tell myself it's dessert for breakfast and you have a gem of an experience! Sweet potato pancakes with candied pecans, caramel sauce, and whipped butter. Pancakes were airy. Pecans delicious. Oddly tame on the sweetness despite the caramel sauce. Loved it!" – Mike M.
6891 A St Ste 102 Lincoln, NE 68510, (402) 488-3444
Engine House Cafe
Engine House Cafe specializes in classic breakfast and lunch favorites, and they execute each dish with precision.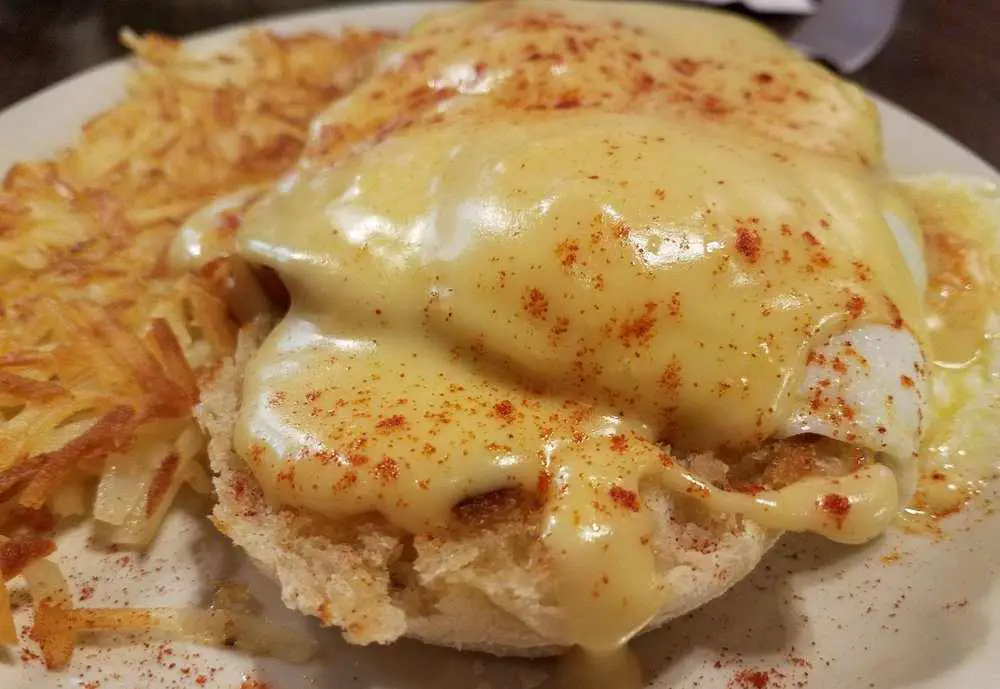 Their menu includes crowd-pleasers like biscuits and gravy, eggs Benedict, and massive pancakes.
The cafe serves breakfast and lunch every day, making it a convenient and delicious option for any meal. It's also a gathering place for the community, where people can enjoy a quick bite or host events such as a rehearsal dinner.
Menu: Engine House Menu
Top Review: "On a road trip, and wanted to have a nice breakfast. Found this place on Yelp. The cafe itself is small and has lots of firehouse memorabilia on the walls. It was busy for a Thursday morning and with only two servers we waited for a short time before we were seated. First the coffee was great and the servers kept my cup full. We ordered one Chocolate Chip Pancake (it was huge) with a side of sausage and a South of the Border Potato Platter with toast. Perfect portions and very tasty. Would stop again." – Teresa M.
6028 Havelock Ave Lincoln, NE 68507, (402) 467-2880
Fleetwood Haymarket
Fleetwood is the newest dining experience, located in the Haymarket in downtown Lincoln, Nebraska.
The menu items at Fleetwood are handcrafted to bring an elevated and unexpected approach to the Lincoln dining scene.
The restaurant has combined locally and regionally grown ingredients with a few surprising elements, focusing on the simplicity of good, quality food and drink.
Fleetwood Haymarket serves some of the best breakfast in Lincoln, so check them out!
Menu: Fleetwood Menu
Top Review: "Came here with a small group for brunch, and MAN was I blown away. The staff are all extremely polite and social, as well as extremely patient as we needed to send a party member home to grab someone's ID and return. We were not rushed but we were checked on numerous times while they were out. I ordered an 801 steak, medium rare, and a cocktail called "Shoutout to All the Pears". My food came rather quickly, and the steak was the best I've ever had; it was juicy and melted in my mouth. My drink was personally not my favorite, but I had a friend choose for me so I'm not upset. The lighting is very nice and our table was a super good size, which is something I don't notice often but love when I do." – AJ C.
801 O St Ste 100 Lincoln, NE 68508, (531) 249-5455
Tina's Cafe
For nearly 25 years, locals have been visiting Tina's Cafe located at 6th & South Streets in Lincoln, NE, for its hometown atmosphere and scrumptious cuisine.
The restaurant is a classic-style diner offering top-notch food at affordable prices in a nostalgic setting.
Drop by for a morning coffee and omelet, or a breakfast on the sweeter side with one of their homemade cinnamon rolls!
Menu: Tina's Menu
Top Review: "Went to Tina's for the first time today, even though my coworkers have been raving about it forever. I got the biscuits and gravy, hash browns, and bacon. The bacon was good. The biscuits and gravy were very good. The hash browns? Hands down the best I've ever had. The atmosphere was really nice too. It felt like I was back in my tiny hometown instead of in the middle of the city. I also got a bit of their cinnamon rolls (with pecans). Delicious." – Lindsay C.
616 South St Lincoln, NE 68502, (402) 435-9404
Cooks Cafe
Top Review: "Hit this up on a Sunday for lunch/brunch and was highly impressed. Packed and a full house but still received amazing service and food. Prices are EXTREMELY reasonable for the amount of food you get. As a newbie to the establishment, I of course had to get my measuring stick meal–chicken fried steak and eggs. It was delicious and the gravy was really good, everything else was also cooked to perfection (eggs, hash browns, toast). You won't leave hungry! I will be back because there are other things I want to try on the menu." – Kristen E.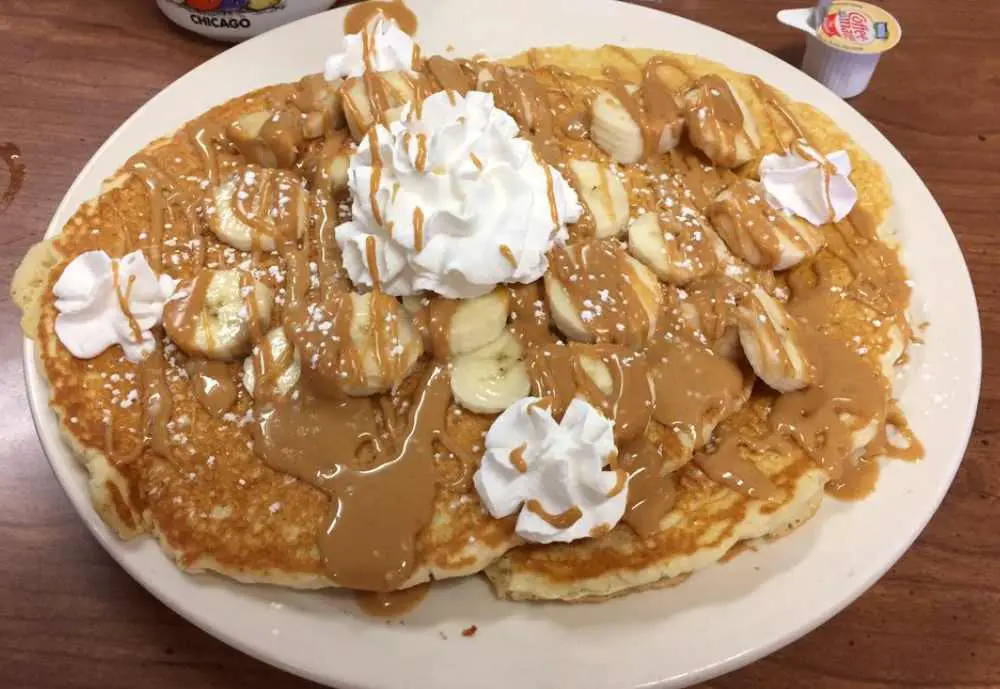 333 N Cotner Blvd Ste 1 Lincoln, NE 68505, (402) 466-1771
Green Gateau
At the heart of The Green Gateau Restaurant and Reception Center is Eric Lemke, the hands-on owner and Executive Chef. His enduring passion for farm-to-table dining, inherited from his farm-raised Nebraskan parents, fuels his support for local farms, bakeries, and breweries.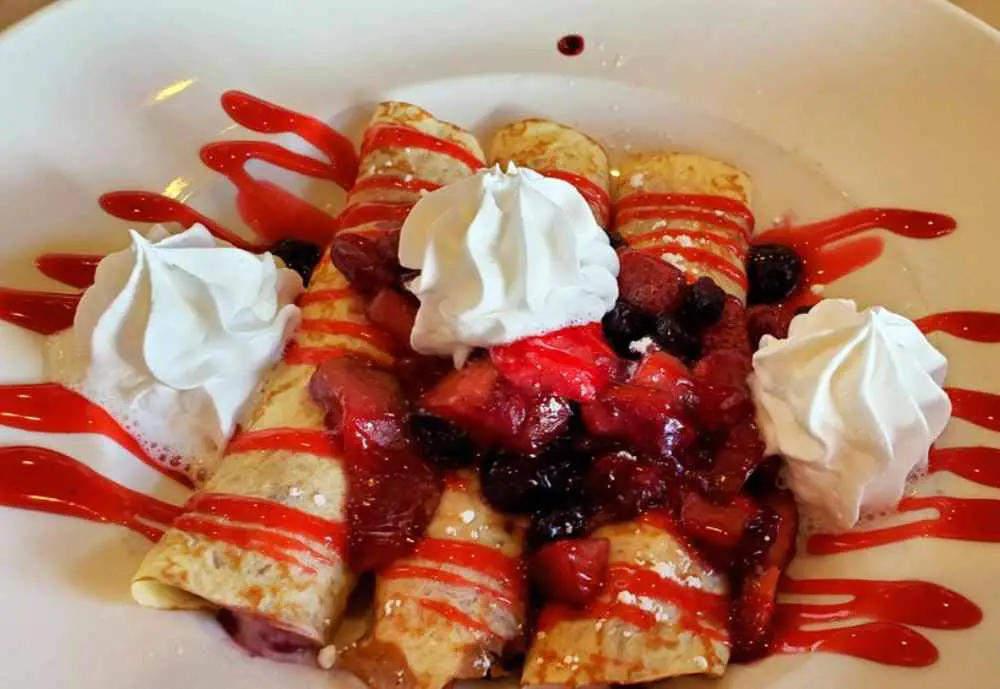 Since 2000, Lemke has used the kitchens of Green Gateau as his canvas, carefully crafting a culinary journey that pays homage to his childhood memories and the fruitful Willamette Valley of Oregon.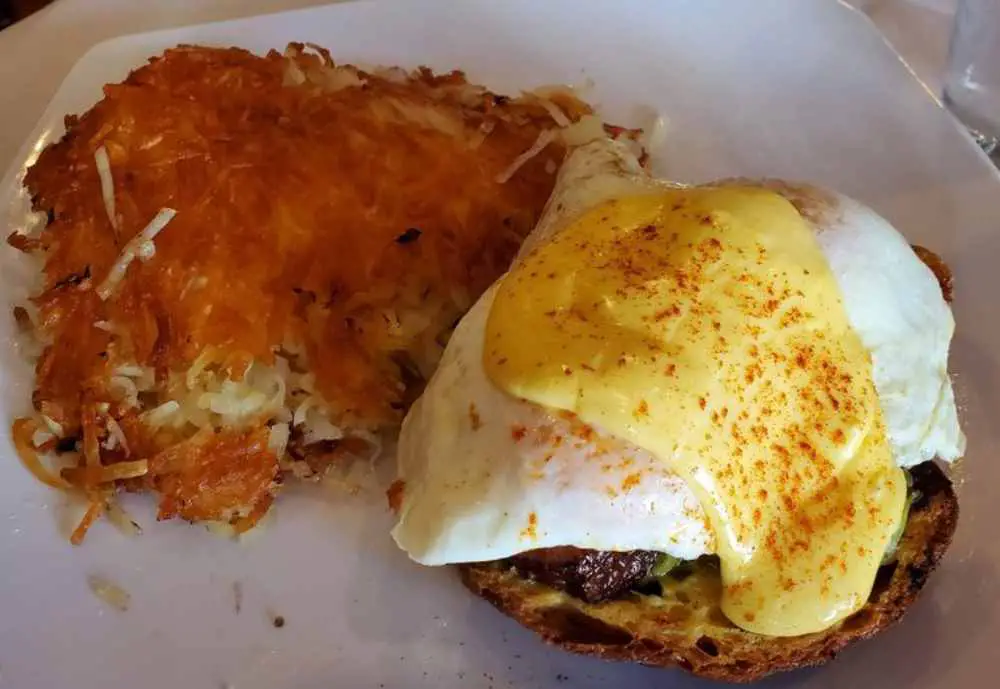 Lemke's vibrant yet classic dishes, tinged with the boldness of seasonal trends, are testament to his keen eye for detail and dedication to guests' preferences. So definitely have a go at Green Gateau for some of the best breakfast around in Lincoln.
Menu: Green Gateau Brunch Menu
Top Review: "Worth the price. It is a romantic timeless restaurant. I went here for brunch with my boyfriend and got the traditional breakfast. It was one of my favorite breakfasts Ive ever had and we have a reservation for the Sunday before valentines day now!" – Halle L.
You might also enjoy these mouthwatering breakfast articles:
Lincoln Shreveport, Lincoln breakfast, best breakfast in Lincoln, breakfast lincoln ne, breakfast near me, best breakfast lincoln ne, breakfast in lincoln ne, fleetwood haymarket photos, breakfast places lincoln ne, fleetwood haymarket menu, breakfast restaurants lincoln ne, best breakfast in lincoln ne, fleetwood haymarket reviews, breakfast places near me, best breakfast near me, breakfast lincoln, lincoln ne breakfast, breakfast restaurants near me, breakfast lincoln nebraska, breakfast places in lincoln, breakfast places in lincoln ne, breakfast downtown lincoln ne, breakfast food near me, breakfast places, best breakfast lincoln, breakfast haymarket lincoln ne, best restaurants in lincoln ne, breakfast takeout lincoln ne, lincoln breakfast restaurants, lincoln nebraska best restaurants, best breakfast in lincoln nebraska, best lincoln nebraska restaurants, breakfast in lincoln nebraska, breakfast downtown lincoln, breakfast food lincoln ne, best lincoln ne restaurants, lincoln nebraska breakfast, breakfast restaurants in lincoln nebraska