Grand Marais is a small town on the shore of Lake Superior, and it's easy to see why this little town has become a tourist destination. With things like kayaking tours, fishing excursions, and even snowmobiling trips, you'll never run out of things to do in Grand Marais. And with 13 things to do in Grand Marais listed you are sure to keep you busy until your next visit, there really isn't any excuse not to plan a trip!
Artist's Point
Begin your journey by visiting Artist's Point, a stunning peninsula that juts into Lake Superior. A natural wonder known for its breathtaking views, pristine beaches, and iconic sea stacks. It has a beautiful lookout that will give you an excellent view of the lake.
It's especially pretty when there is snow on the ground, but all year round it's worth stopping by to admire the water and surrounding forested hillsides. Dubbed Artist's Point because of the many artists who have stopped by to paint the stunning scenery. It's a good spot to stop for a picnic or just to find some inspiration.
Cascade River State Park
The Cascade River State Park is a great spot for hikers. A river that runs through the park has several waterfalls with trails along both sides of the river making it easy to take pictures without getting your feet wet! It's about 30 minutes south of Grand Marais on Hwy 61.
Lake Superior Brewing Company
The Lake Superior Brewing Company is a local favorite, as they serve up some of the best microbrews in town!
Sarah and Seth Maxim of Duluth MN, purchased Lake Superior Brewing in 2020 after LSB had closed its doors suddenly in 2019. They grew up in the Lakeside/Lester Park neighborhood and are excited to contribute to the neighborhood and reinvent the long-time Minnesota Micro Brewery as a Brewery, Kitchen, Bar, and Brewtel.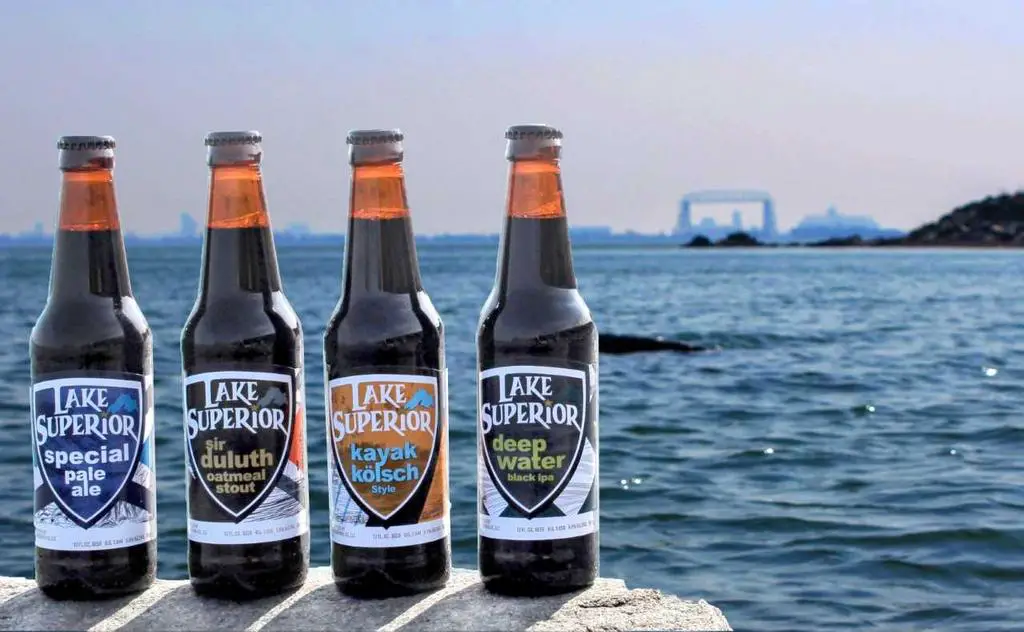 You must try a handmade 12-inch NY Brick Oven Pizza! Enjoy the brewery and stay at one of the three Brewtel accommodations.
Grand Marais Harbor and Lighthouse
Stroll along the bustling harbor, where you can watch fishing boats come and go. You can even try your hand at fishing or take a boat tour of the lake.
Explore the historic Grand Marais Lighthouse, which offers insight into the town's maritime history. The nearby Coast Guard Station Museum is also worth a visit. And while it may be a bit smaller than lighthouses you may have visited elsewhere, this small town landmark still offers spectacular views from its top deck!
In addition, if you're feeling really adventurous and only want to visit during the weekdays when they aren't serving tours, you can actually climb to the top and check things out on your own!
World's Best Donuts
There's a reason why things like donuts and pastries are so popular in Grand Marais, and if you want to see what all the fuss is about then be sure to stop by World's Best Donuts. This hole-in-the-wall bakery started serving up its famous treats in 1969. Known for things like their old-fashioned sour cream donuts, the apple fritters are also a must!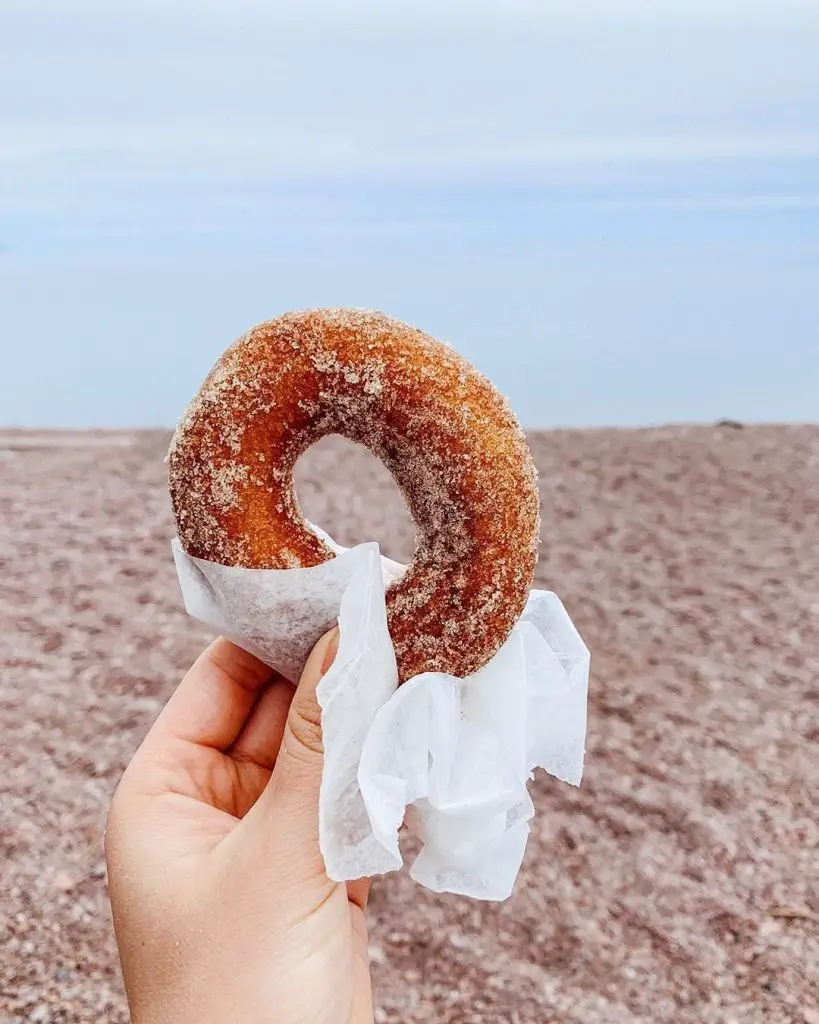 Make sure to get here early! The wait time can be 20-30 minutes at its peak and when the products are gone, they're gone.
Grand Marais Art Colony
The things to do in Grand Marais don't stop at things like fishing and snowmobiling. If you're looking for something a little less "extreme" then be sure to check out the local art colony. Here you'll find art studios and galleries that offer things like landscape paintings, handmade pottery, and even metal sculptures!
Beaver House
Another thing to do in Grand Marais is to check out the Beaver House. A local fishing shop with good-natured staff who are willing to help tourists find things like fishing licenses, bait & tackle, and other things. You surely won't miss it with the giant walleye sticking out of the building. If you're going on an excursion, you may even get things like free coffee and donuts!
You don't have to be an angler to come here, many tourists come here for souvenirs or just a photo.
Lake Superior
One of the best things to do in Grand Marais is to see Lake Superior itself! If you're looking for a spot that's perfect for birdwatching or simply taking photos then head on over to the overlook where you'll find things like the famous Lake Superior lighthouse, as well as some fantastic views of this massive lake!
This is a popular spot for things like weddings and other special occasions as well, as you'll see others visiting and taking pictures!
Voyageur Brewing Company
Hoping things to do in Grand Marais involve things like beer and microbrews? Then be sure to stop by the Voyageur Brewing Company. One of three local breweries (Lake Superior Brewery and Sawdust City Brewery you'll want to try too) serving up Lake Trout Stout, North Shore Lager, or Voyageur Ale.
Sven & Ole's Pizza
At the end of a long day, treat yourself by grabbing a slice at Sven & Ole's Pizza. Even though the cheeseburgers and bratwurst are mainstays on the menu for over 35 years, they're best known for their pizza! They'll have people coming from all corners of the state just to try this local pizza spot.
Their place feels absolutely cozy and intimate and has a friendly community vibe. The pizza here also has Scandinavian names like Uffda Zah, The Haviian Zah, and The Vild Vun.
A taste of the Ole jokes:
Ole and Lars go ice fishin. Ole pulls out his new thermos and Lars says to him, "Ole, whatcha got der?".
Ole says, "Well Lars, dis here's a thermos. It keeps hot tings hot, and it keeps cold tings cold."
After awhile, Lars gets curious and says, "Vell Ole, whatcha got in dat der thermos?"
Ole says, "Vell Lars, I got a popsicle, and two cups a coffee."
Pincushion Mountain Trail System
The Pincushion Mountain Trail System is a series of trails that cover over 36 miles throughout Cook County! Starting at Gooseberry Falls State Park all the way up to Canada, this trail system offers things like scenic views from Lookout Point or the Superior Hiking Trail.
Historic Cook County Museum
This is a local museum that's been hosting things like art shows and exhibits since the 19th century. On display inside the Lightkeeper's House built in 1896 where a former lighthouse keeper lived. The collection here includes Lake Superior & Cook County history.
Superior Trail
You will love camping, hiking, biking, or birdwatching on the Superior Trail! The Superior Hiking Trail (SHT) is a hidden gem among America's hiking trails. Stretching over 110 miles along the rugged ridges and rocky cliffs of Lake Superior's North Shore in Minnesota, this epic trail offers outdoor enthusiasts a wilderness experience like no other.
The Superior Hiking Trail is often lauded for its jaw-dropping scenery and diverse terrain. Hikers will encounter dense forests, cascading waterfalls, pristine rivers, and breathtaking overlooks of Lake Superior. The trail takes you through a myriad of landscapes, from serene meadows to challenging rocky sections.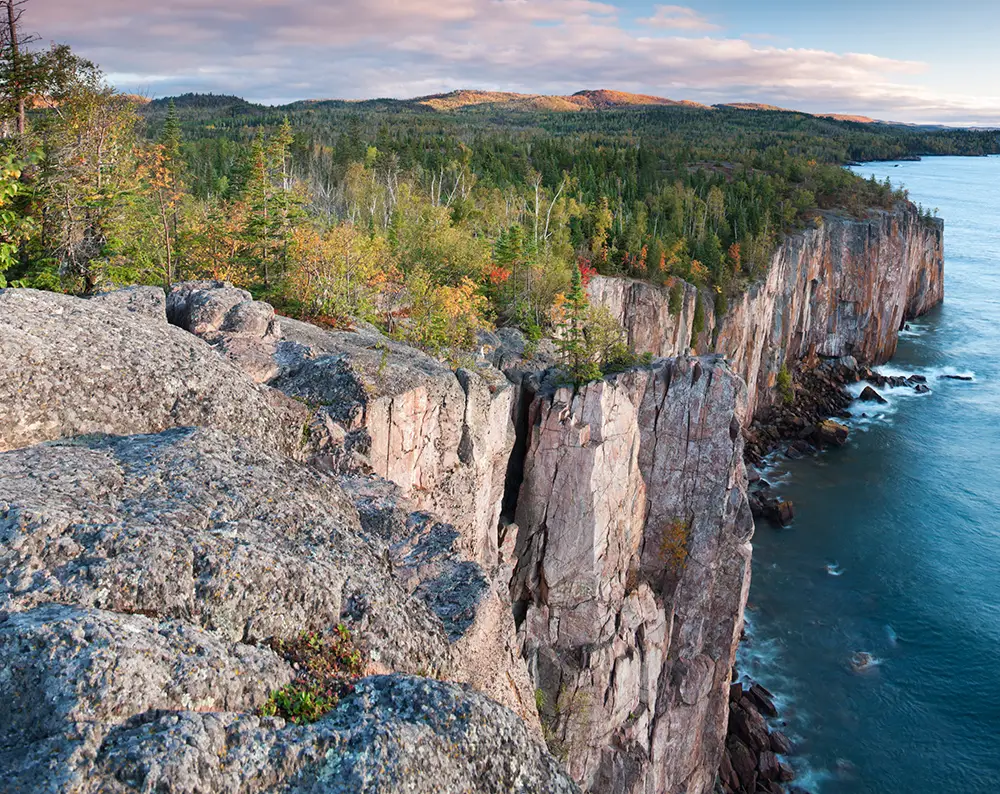 The trail's beauty is a four season adventure. Spring brings a burst of wildflowers, while summer offers lush greenery and pleasant temperatures. Autumn transforms the landscape into a fiery tapestry of reds and golds, and even winter has its charms, with opportunities for snowshoeing and cross-country skiing.
Planning Your Trip
Before you set out, be sure to check trail conditions, get the necessary permits, and plan your itinerary. There are many helpful resources available, including guidebooks and maps, to ensure a smooth and enjoyable experience.
Well there you have it, things to do in Grand Marais! From things like checking out the Beaver House and visiting breweries to hiking and camping, this travel guide has a little bit of everything for everyone.