In the heart of Austin, where food adventures beckon, two unassuming gems quietly redefine the city's dining scene. Tucked away from the flashy neon signs and trendy hotspots, these 2 Austin hole-in-the-wall restaurants serve up a symphony of flavors that'll make your taste buds do the Texas two-step. Prepare to embark on a clandestine culinary journey, where the charm lies not in polished interiors, but in the untamed, delectable creations. These hidden haunts should be added to any foodie's pilgrimage. Pack an appetite and leave the pretension at the door – Austin's best-kept secrets await.
Paperboy: 1 of 2 Austin hole-in-the-wall restaurants
Nestled in the heart of Austin, the unassuming brunch haven, Paperboy, beckons food enthusiasts with its eclectic charm. This once humble food truck has evolved into a bustling brunch institution. Its brick-and-mortar location has become a must-visit for locals and travelers alike. From the moment one steps into Paperboy, the flavors and innovative dishes promises a dining experience that transcends the ordinary.
Food Highlights
Steak & Eggs: A carnivore's delight, featuring 44 farms steak, chimichurri, sunny eggs, potato wedges, secret sauce, and arugula – a perfect balance of flavors and textures.
B.E.C (Bacon, Egg, Cheese): A flavor-packed breakfast sandwich with smoked bacon, pimiento cheese, pickled jalapeño, and scrambled eggs on a toasted bolillo roll – a spicy, smoky, cheesy delight.
Matcha Latte: A memorable beverage crafted with high-grade matcha, offering a perfect blend of sweetness and earthy richness.
Guava Danish: Defying expectations, this pastry delights with fresh guava and creamy perfection.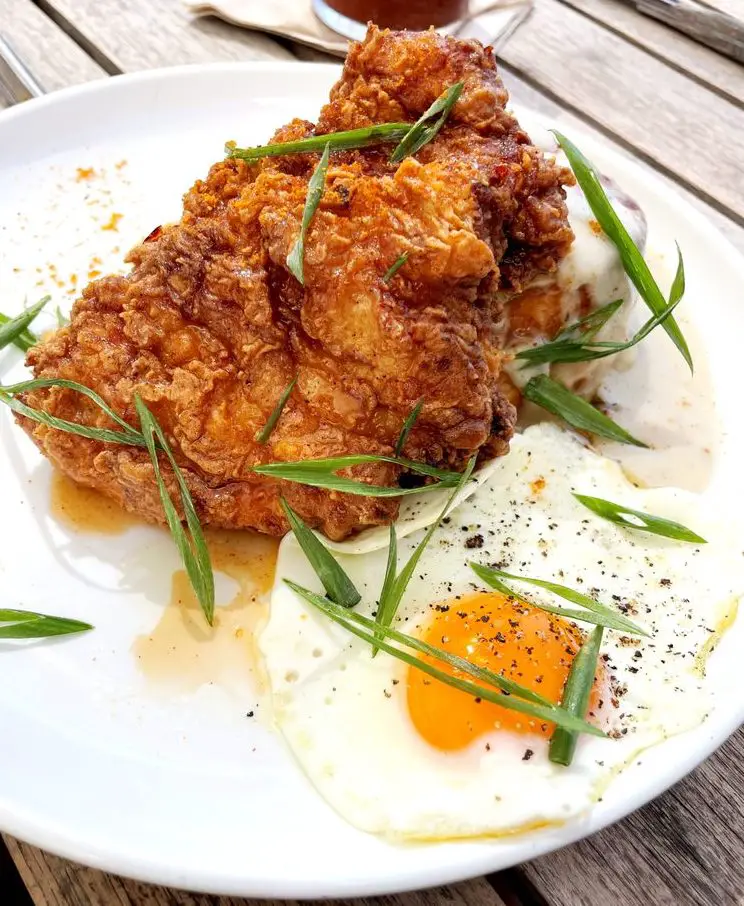 Atmosphere
Paperboy's vibrant atmosphere seamlessly blends modern minimalism with striking architecture. Whether you're seated on the trendy terrazzo counter at the bar or enjoying the indoor and outdoor spaces, the décor sets the stage for a visually appealing dining experience. The friendly staff adds to the overall charm, offering thoughtful recommendations with a warmth that makes every visit memorable.
Patrizi's: 2 of 2 Austin hole-in-the-wall restaurants
Embark on a delectable journey through Austin, where waiting becomes a culinary adventure; Patrizi's beckons with its tantalizing promise of delectable handmade pasta. A converted food truck, this Italian gem has earned a reputation as a must-visit for those craving a hearty and flavorful dining experience. Brace yourself for a wait, but fear not – the payoff is in the plate.
Food Highlights
Carbonara Alexandra: A pasta masterpiece featuring pancetta, Grana Padano, egg, and gremolata – a symphony of flavors and textures.
Pomodoro with Meatball: Homemade red sauce, pork, and Grana Padano, crowned with a savory meatball – a savory delight.
Garlic Bread: Grilled ciabatta with confit garlic, grated Grana cheese, and green onions – a flavor-packed upgrade to a classic.
Atmosphere
Patrizi's outdoor haven radiates Austin charm with red folding chairs, farm-style tables, and twinkling lights. The shared space with a local nonprofit theater group adds a touch of communal warmth. While the line may test your patience, the cozy covered area transforms waiting into a delightful culinary experience.