Looking for the best Italian in Washington DC? We've got you covered!
Washington, DC, is a city of diverse culinary offerings, and the options are endless when it comes to Italian cuisine. From classic pasta dishes to wood-fired pizzas and exquisite seafood creations, the Italian restaurants in DC have it all. We'll introduce you to the best Italian restaurants in Washington, DC, where you can indulge in authentic Italian cuisine, enjoy warm hospitality, and experience the passion and creativity of the city's top chefs.
il Canale
Il Canale, situated near the Georgetown canal, is one of the best Italian restaurants in Washington, DC.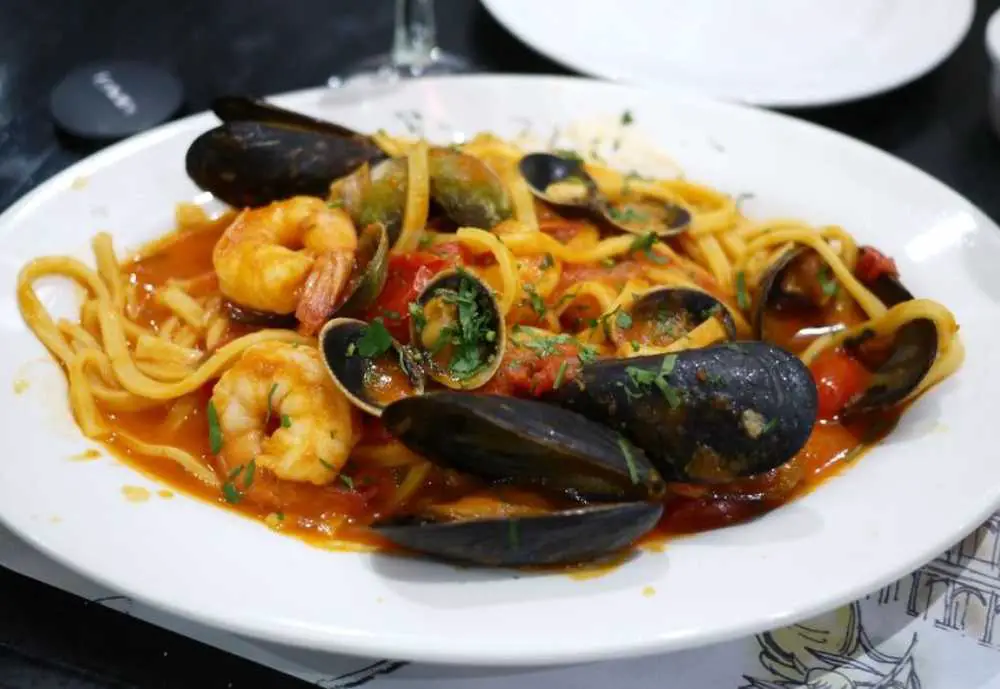 This family-run restaurant prides itself on creating a welcoming atmosphere that puts guests at ease. They're known for their absolutely delicious Margherita pizza and freshly-made pasta dishes.
Other great hits include gnocchi, Margherita pizza, lobster ravioli, and bruschetta. Get to il Canale when you can, they simply have some of the best Italian in Washington DC!
Menu: il Canale Menu
Top Review: "The pizza here was excellent and the service was top notch. The place is authentic Italian, so you really feel like you're walking into a real Italian pizzeria. Our waiter was superb. Very knowledgeable and articulate about what we could expect and he had a good attitude as well. We came on a Saturday afternoon and it definitely got busy, which is a good sign that the food is good. I would definitely come here again." – Sonya M.
1065 31st St Washington, DC 20007, (202) 337-4444
Filomena Ristorante
If you're looking for something with an old-world vibe, try Filomena Ristorante.
It's an Italian staple in DC with a cozy dining room and incredible service. Make reservations well in advance, particularly during weekends and holidays.
The prices are a little high, so it might be more of a date night spot, but the food is worth it, and has generous portions.
People recommend getting their Arancini, Linguine Cardinale, or Misto di Mare alla Filomena.
Menu: Filomena Menu
Top Review: "I went here with my parents for a nice Italian night out. The restaurant really gives you that old school feel, and the service was incredible. Our server had great recommendations – we got the Caesar salad and the penne as well as the classic Sunday spaghetti, and the veal. We all agreed this was the best veal we've ever had! The food was worth the price, but it was a little bit higher prices compared to other spots, but worth it for a fun experience with great food. For dessert we got the cheesecake to end a nice dinner out!" – Victoria A.
1063 Wisconsin Ave NW Washington, DC 20007, (202) 338-8800
The Red Hen
The Red Hen has a rustic vibe and décor and an intimate setup. You'll start great with a unique selection of toasts and antipasti. Must-try dishes are:
Squid ink linguini pasta.
Whipped ricotta crostini.
Arancini Cacio e Pepe.
Their chicken liver mousse.
You also can't leave without trying their olive oil cake; regardless of how full you are, there's always room for dessert. The Red Hen is undoubtedly one of the best Italian restaurants in DC.
Menu: Red Hen Menu
Top Review: "During a business trip in DC, my friends and I were lucky to snag a res at The Red Hen. What a gem of a restaurant! Attentive, friendly service and a tantalizing menu based on seasonal ingredients. They were also offering 30% off champagne which was a nice start to the meal. we shared the Aaron Cheney, the whipped ricotta toast, and the duck pate for appetizers (feta was the winner!) Unfortunately I had to steer away from the pasta selections due to a gluten sensitivity, but I enjoyed the seared scallops, which were delicious and a generous portion. We also tried the charred octopus which was tender and flavorful. Save room for dessert – the hazelnut torte was over the top (a homemade and way tastier Nutella-like cream topped a moist sponge cake and homemade ice cream and crumble). My new fave in DC." – Teri K.
1822 1st St NW Washington, DC 20001, (202) 525-3021
Officina
Officina, led by Michelin-star Chef Nicholas Stefanelli, is a culinary collective that offers Italian-inspired cuisine with an ever-changing seasonal menu.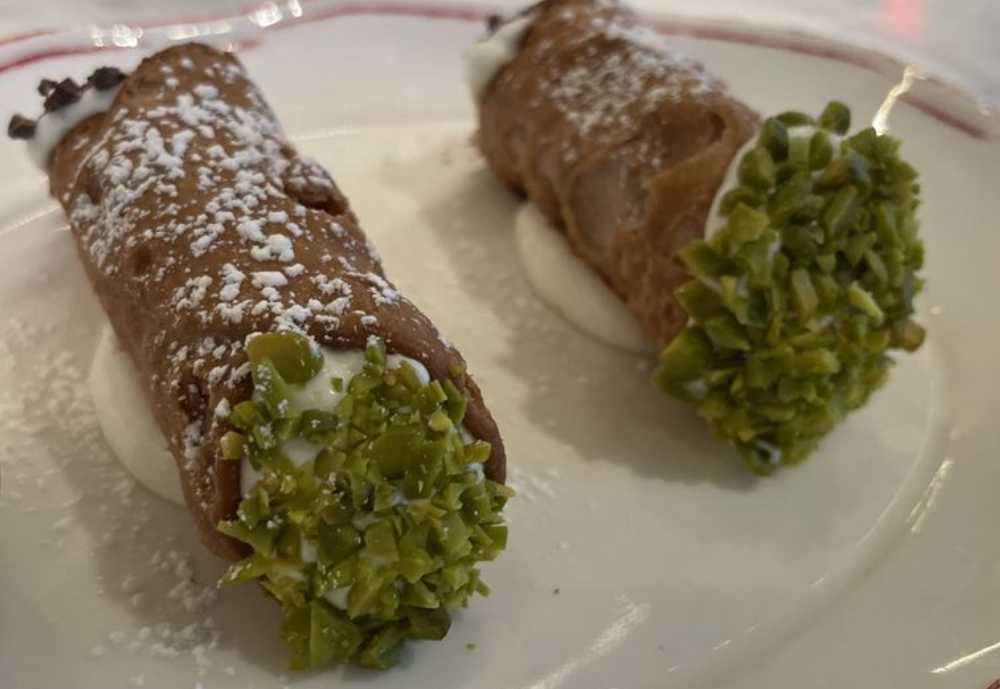 You'll never know what surprises you can get each time. Try their Cacio e Pepe, veal ravioli, or branzino.
The branzino is one of their standout dishes, always cooked perfectly and beautifully presented.
Menu: Officina Menu
Top Review: "I dined at Officina for a private event on the top floor. The service was great and all of the food exceeded my expectations. The burrata appetizer was complete with an acorn squash and pomegranate seeds, which was a surprising and refreshing twist on a usual burrata dish. I highly recommend trying the veal ravioli, which comes in a mushroom sauce similar to what usually tops a chicken marsala, which had tiny entire mushrooms for a nice aesthetic compared to the usual sliced mushrooms you tend to see on similar dishes. The rockfish was light and cooked just right. Great service and perfectly crafted cocktails too. Will definitely be back." – Rachel S.
1120 Maine Ave SW Washington, DC 20024, (202) 747-5222
Sfoglina
Sfoglina is a stand-out spot and is considered one of the best Italian restaurants in Washington, DC.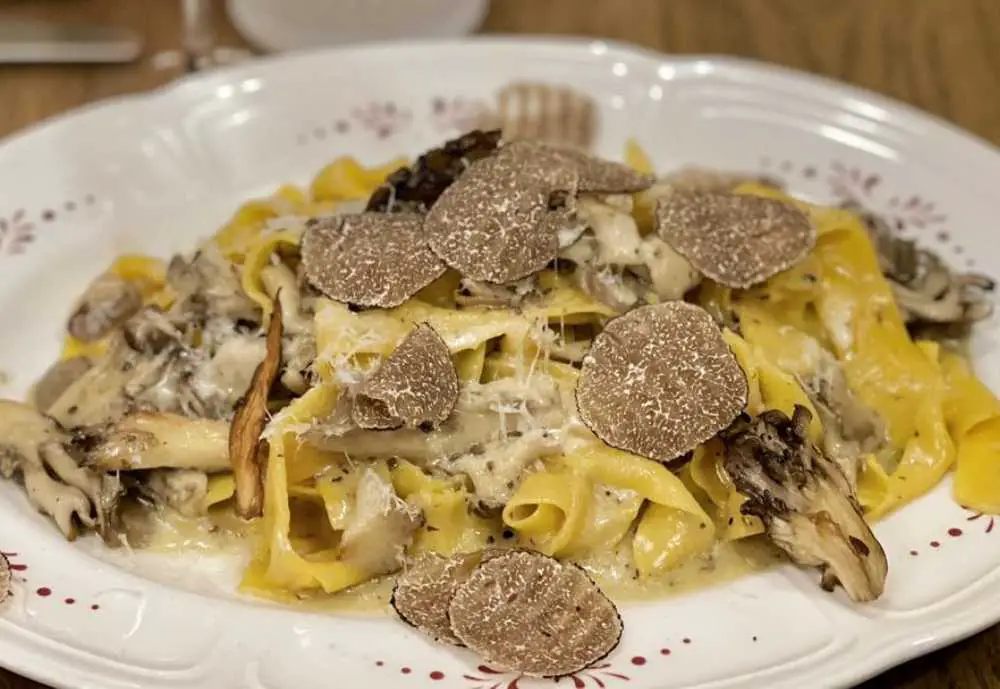 They're known for their pasta dishes, made using traditional Italian techniques and handcrafted for you.
Popular dishes include squid ink linguine, short ribs, grilled calamari, and lamb ragu pappardelle.
Menu: Sfoglina Menu
Top Review: "While staying in the area we found this Italian restaurant.  Great atmosphere and wonderful staff.  The menu is like getting a newspaper  insert.  Plenty of libations (4 pages).  The food is on a page but you may want your server to clarify.  This is more authentic than most people are used to.  The portions are small but you can pace yourself.  One great option is the 3 pastas for $75 to share with others.  That way you can try a few different pastas.  We did not have any room for dessert but saw a few going by and they looked great." – John C.
1099 New York Ave NW Washington, DC 20001, (202) 525-1402
There is no shortage of delicious options for Italian food enthusiasts in the city. It's no wonder that DC has become a go-to destination for Italian food lovers. So, if you are looking for an unforgettable dining experience, head to one of these Italian gems and indulge in the flavors of Italy without ever leaving the city. Find your next favorite spot among these best Italian restaurants in Washington, DC.
You might also like drooling over these articles:
best italian in Washington DC, Washington DC italian, italian Washington DC, best italian Washington DC, best italian Washington DC, italian restaurants Washington DC