Has anyone asked you before what is the nickname of the film industry in Mumbai?
If your answer is Bollywood, you are definitely correct! Bollywood is just one of the fun things Mumbai has to offer.
If you watched "Slumdog millionaire" you would have a picture in your head how Mumbai looks like and maybe get you interested about the place or ask what to do in Mumbai?
More than Bollywood films, actors and actresses, Mumbai has so much to show off, though it is hard to get serenity in the place because of its population, Mumbai has a lot of colors to strike every eye.
But before we get too excited about the fun things to do in Mumbai, let's first learn basic things here.
Mumbai is the capital city of India, a very colorful and majestic place.
It is filled with fun things to do and fun places to visit. The population of nearly half a million can be overwhelming but it adds up to the fun!
But wait, did you know that "Mumbai" was" Bombay" before?
But when did "Bombay" became "Mumbai"?
The city changed its name to "Mumbai" back in 1995 when Shiv Sena came to power.
Now I think you are ready, let me take you to a tour So, what are the fun things to do in Mumbai?
It's a fun thing to discover and see the architecture or structures in the city and Mumbai has a lot of places of worships and this is one of the interests most tourists go to not only to pay respect but to capture some moments too!
Haji Ali Dargah, Lala Lajpat Rai Marg
This is one of the distinguished landmarks in Mumbai where people go to make wishes and ask for blessings.
Built in 1431, this beautiful Indo-Islamic style of architecture has a lot of stories to tell.
Siddhivinayak Temple
Located in "Prabhadevi" in the Southern part of Mumbai. It is dedicated to Lord Ganesha.
Inside the temple, you can find a Lord Ganesha's idol made of a single black stone.
This temple was funded by a rich "Agri" woman who was not blessed by a child and since then the temple was made famous to be visited by couples who ask children for a blessing.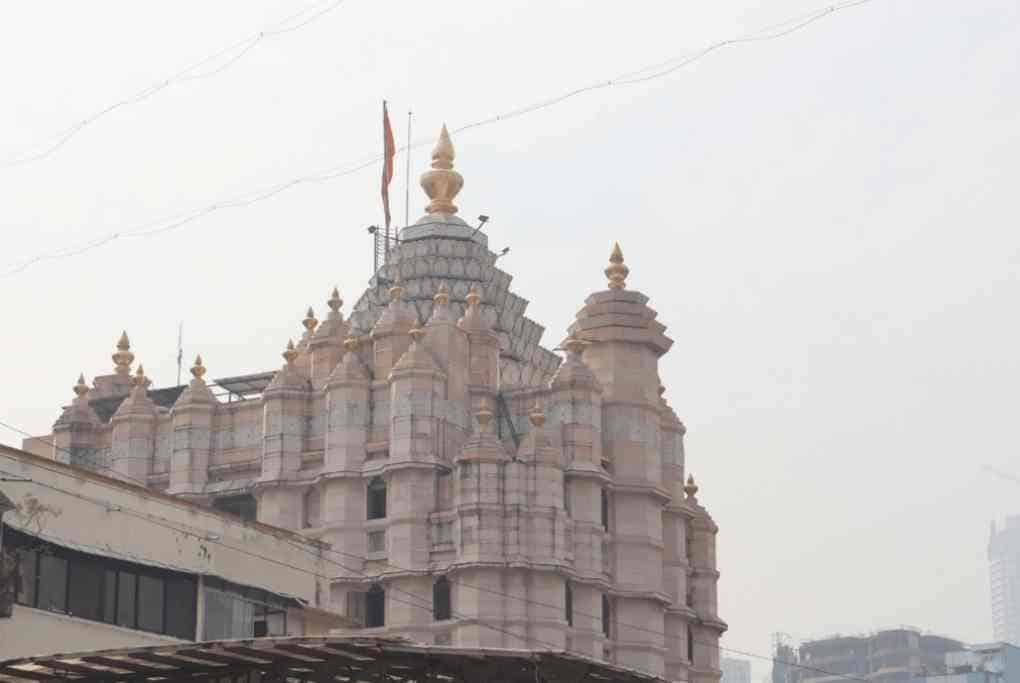 After paying respects to their famous temples, it's time to lure around for some nature walk!
Mumbai has a lot to offer when it comes to nature trips, not only that, most of the places are also historical.
Elephanta Caves, Gharapuri 
This location is Accredited by UNESCO as a World Heritage Site located in Gharapuri, in Mumbai Harbour. This cave is dedicated to the god Shiva.
Inside the caves, you will find a gigantic and majestic carving of Shiva, and a lot more, though some of the caves are in ruin.
There is no evidence as to who made the carvings in the cave but it is said that mythical creatures are said to be the one behind the architecture of the cave.
Sounds mysterious, right?
Kanheri Caves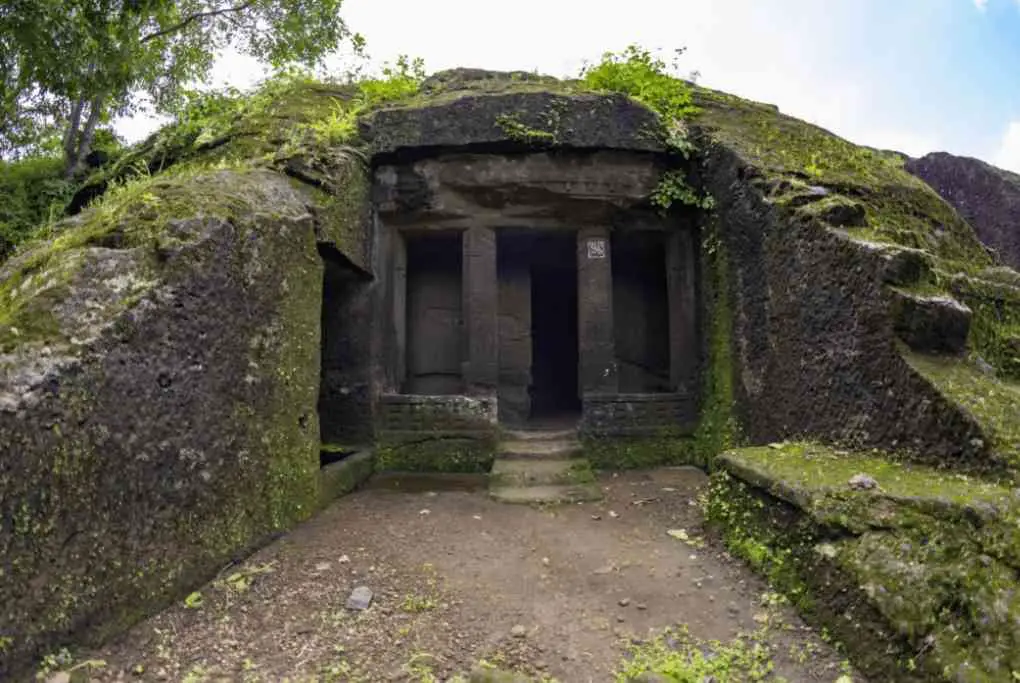 Here, one can collectively see the evolution of Buddhism in India. It is a group of caves and rock-cut monuments located at Gandhi National Park.
You'll be amazed to see prayer halls, pillars, and monuments that are complexly carved.
Even the water channels are carved in stone, how brilliant is that?
Sanjay Gandhi National Park (Formerly Borivali National Park)
If you are traveling with kids or even kids at heart, you will definitely enjoy this park because this cradles different animals like spotted deer, faunas, leopards, civet, porcupine, and a lot more.
Fun activities inside such as a live encounter with lions, and a tiger safari are highly recommended.
Hanging Gardens of Malabar Hill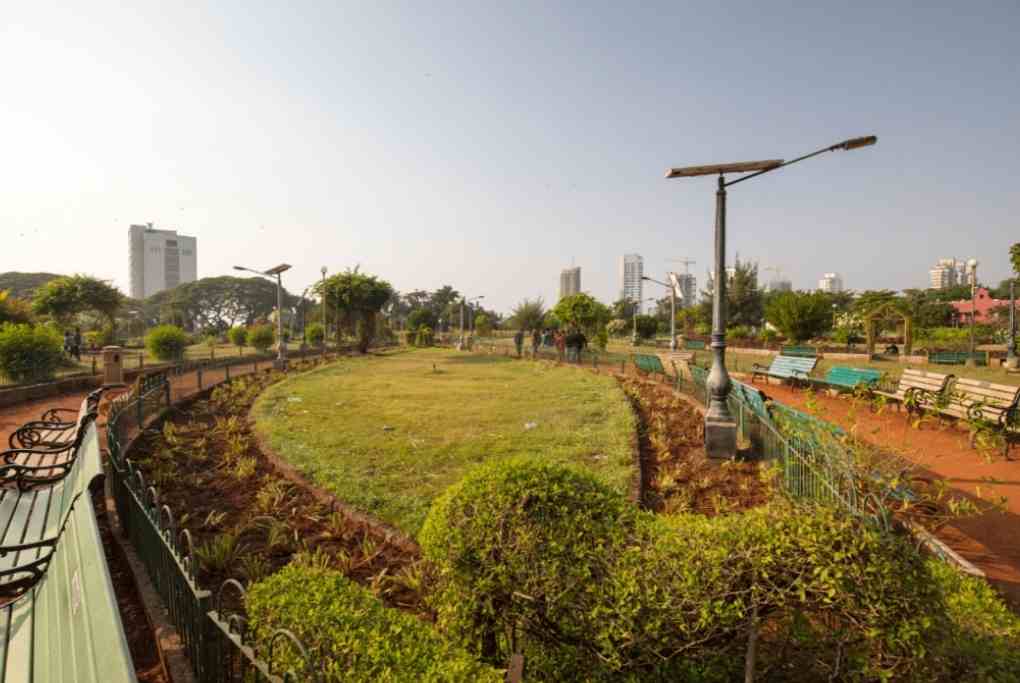 If you want to get a better view of the Arabian Sea, the Hanging Gardens, also known as the Pherozeshah Mehta Gardens, is the right place to go to.
They provide sunset views and feature numerous hedges and shrubbery carved into the shapes of various animals.
The park was designed in 1881 by Ulhas Ghapokar over Bombay's main reservoir.
The Hanging Gardens are right next to Kamla Nehru Park so you know where to head after.
Kolad Village
Other fun things to do in Mumbai are discovering how brave you are when it comes to intense activities.
This may sound like an ordinary place – and you might be asking what intense activity should bring you here.
River rafting
There are organizers in this village who handle pre-booking of the activity. So better be prepared for an adrenaline rush!
---
You have to conserve your energy for your next days in Mumbai, meantime let's talk about the places where you can get to relax a bit or just enjoy the picturesque beauty of Mumbai and of course… food!
Juhu Chowpatty, Juhu Beach 
Make sure not to skip visiting this place in Juhu Beach.
This is the best place to try Mumbai's street food and local delicacy. Different stalls and food kiosks are lined on the beach.
Not only that you can satisfy your taste buds' curiosity, but there are also other things to try like riding a camel, horseback riding, joining beachside yoga, or even cycling.
Crawford Market
Crawford Market is normally crowded at night but you will never regret coming here for their superb seafood delicacies especially the crab curry!
Just opposite the street is Nagdevi street where you can try seeks and payas.
Mumbai Street Food
Elsewhere, we search for exotic street food to try on, for most tourists this is one of the highlights of their tour.
Pretty much, Mumbai has so many savory street foods they are proud of.
Vada Pav is one that you should not miss.
This is their vegetarian burger because of the spiced mashed potato deep fried into patty.
It is served with fried chilies.
Kebabs and Rolls are not to be left out, there are many places that serve kebabs nowadays but you have to try the ones that came from Mumbai.
Chor Bazaar
You might want to experience local markets to buy some Bollywood souvenirs or vintage items like old kettles, clocks, and telephones, this may be the best place to get rare finds and bring home a part of Mumbai in your home.
Colaba Causeway
Colaba Causeway is another haven for shoppers or otherwise known as "shopper's paradise".
If you are trying to find those fancy wardrobes you see in Bollywood movies, then this is the right place.
It can go from the cheapest streetwear to the fanciest one in boutiques
Prithvi Theatre
If you want to have a glimpse of a Bollywood experience, then this theatre is recommended for you.
This reputable theatre is famous for hosting modern plays.
Not only that they host live plays but you might catch theatre workshops here, so if you want a twist of your career, the best place to start at Prithvi Theatre.
The Mumbai Skyline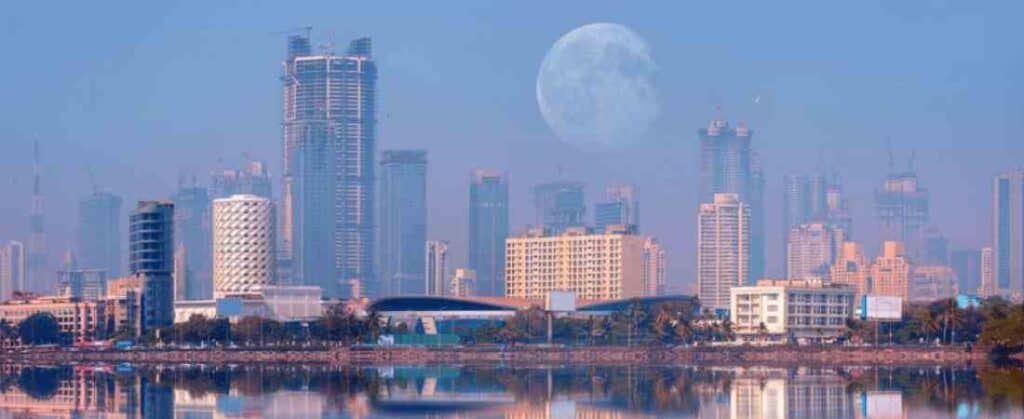 Mumbai is also known as the City of Dreams.
To get a better view of the entire city, and its tall buildings, you can rent a helicopter view the breathtaking skyline.
Mumbai has one of the highest numbers of skyscrapers in the world, ranked 16th in the world!
It is surely a fascinating thing to visit and just admire its glamorous beauty at night.
Marine Drive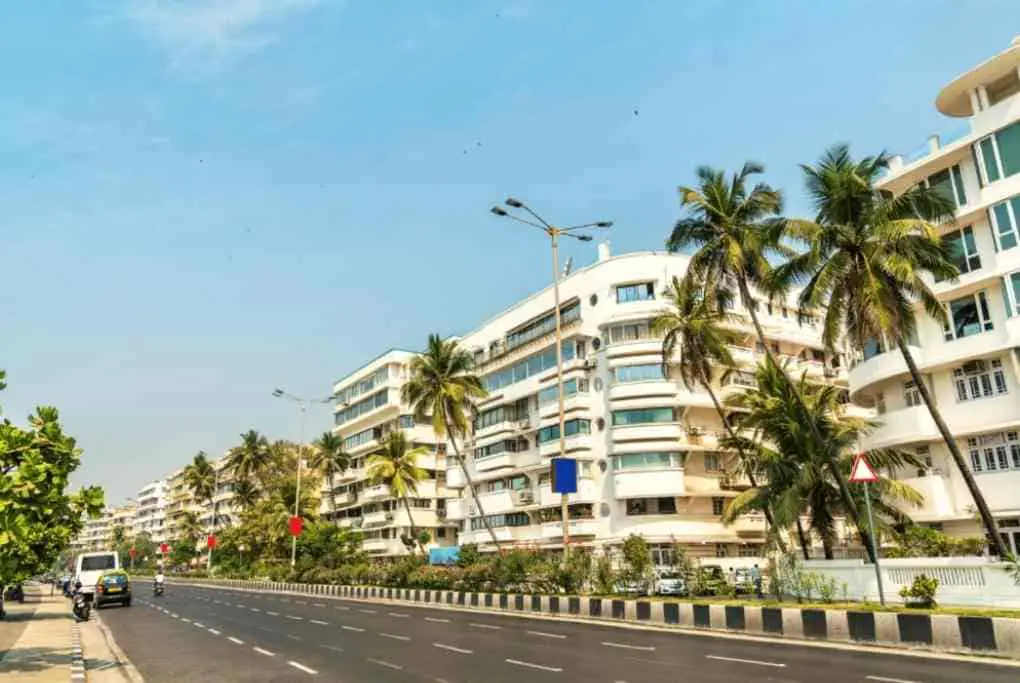 If you are up for a walk to mesmerize the beauty of the Arabian sea and the sunset, strolling at Marine Drive especially at night is a fun thing to do as well.
You may also rent a bicycle to spend the evening.
Be enchanted by the beauty of the city and the sea when the beautiful lights turn on as the sun sets. Get ready for more photos!
---
You have to wake up early on the remaining days of your stay because there are more fun things to do in Mumbai!
Get to know more of the city and their living, well emerging with the locals is a fun thing to do as well.
Here are the places you have to see to appreciate the heart and soul of people living in Mumbai.
Dharavi
Dharavi is Asia's largest slum area and a cradle to a million inhabitants.
There are areas in Dharavi where you can take a walking tour and observe the people's daily living and businesses like pottery, weaving, soap making, doll making, embroidery, and a lot more.
Churchgate Station
If you wonder their means of transportation aside from bicycles and motorbikes, this local train station has been their major transportation.
This train normally carries 8 million people a day so you have to be prepared and try your hardest to squeeze in, once the train starts moving you will realize that it's fun to experience this once in your life.
Chhatrapati Shivaji Terminus
Chhatrapati Shivaji Terminus is Mumbai's central train station but this one is really massive and beautifully structured with a distinction of Victorian Gothic Revival architecture.
It features a very intricate wood carving. It's iron and brass works is very impressive too.
So why not take a lot of pictures in this British-Indian fusion of beauty?
What could be more fun is when you schedule your visit on Mumbai's fun festivals.
Here are a few of their colorful and grand festivals so you might want to check your calendars to plan your trip and make the most of it.
Ganesh Chaturthi
Also known as "Vinayaka Chaturthi", Ganesh Chaturthi is a celebration for the arrival of 'Ganesh" to earth.
This festivity is celebrated for 10 days, during these days you will normally see the installation of Ganesh clay idols in every household.
In most streets, there are prayers and chanting of Vedic hymns along with an offering of Lord Ganesh's favorite sweet, "Modaka".
On the 10th day is when the festivity ends and the big Ganesh idol is carried in a procession along with people chanting and praying.
Finally, the idol will be immersed in the nearest body of water like a river or sea. This is a very fascinating activity in Mumbai you don't want to miss.
Holi (Festival of Colors)
This usually falls in the last week of February of the First week of March, by the end of the winter season which should be the last full moon of the Lunar month of "Paghun".
It is called the "festival of colors" because the festival is celebrated with colorful dyes, beach camping, and Bollywood music.
Elephant Festival
The Elephant Festival is also one of Mumbai's best festivities to promote tourism and their rich culture.
Though the celebration is a bit shorter, around two days, it is surely a fun-filled activity.
It is celebrated in the "Elephanta Islands" with music, dancing, rituals, and talent shows.
Krishna Janmashtami
This is also a yearly celebration that celebrates the birth of Krishna.
You will experience watching people create a pyramid of themselves and place a pot on the top to signify the hiding of pot of yogurt or milk from the baby Krishna.
One of them will climb the human pyramid to break the pot.
Mumbai bars and Clubs
Mumbai is a City that never sleeps.
Be ready for a nightlife that you may never have experienced in your life.
Many of the clubs in Mumbai are open until 4 AM, so better reserve a lot of energy to dance the night away!
Try Kitty Su and their red carpet welcome to guests, Club Sirkus which is nearby the airport and Tryst which has an in-house DJ.
There sure is a lot of amazing and fun things to do in Mumbai!
You will definitely love this memorable city, its culture, history, food, traditions, and people.
It will make you realize both sides of the world can still meet in the middle. So better plan your trip and mark those calendars.
Leave your footprints in Mumbai and bring home many happy memories!