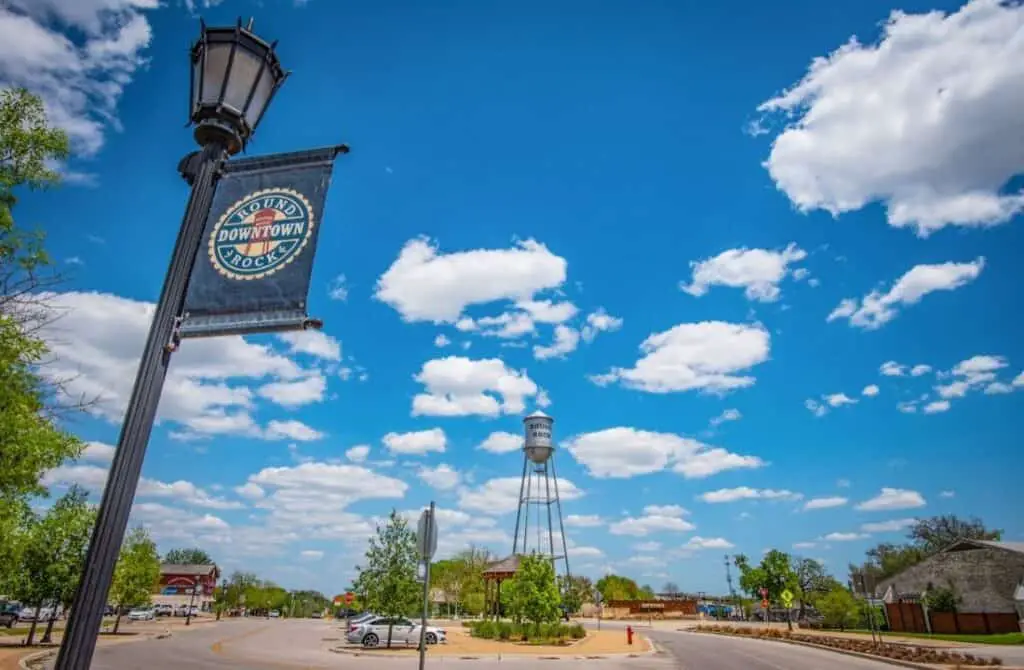 Right outside of Austin, Round Rock is a small town filled with big-city attractions. Its proximity to Austin makes it a popular stop along the way, but we're here to tell you that the city is a gem all on its own.
Round Rock is known as a really great place to live and one of the country's most livable cities, according to Money magazine in 2008.
It was even named as part of the Coolest Suburbs in America last 2019 by Apartment Therapy. So if you fall in love with the town after taking this trip, no one would blame you for moving here.
Austin is just 20 miles south of Round Rock and only a 30 minute drive away. As a weekend getaway, you're in for outdoor fun, plenty of chances for family activities, and their famous Round Rock Donuts.
It's also got the best of both worlds. It's got that small-town charm and a convenient drive to the big city if you need it.
Plan your trip with these 10 things to do in Round Rock City, Texas.
Old Settlers Park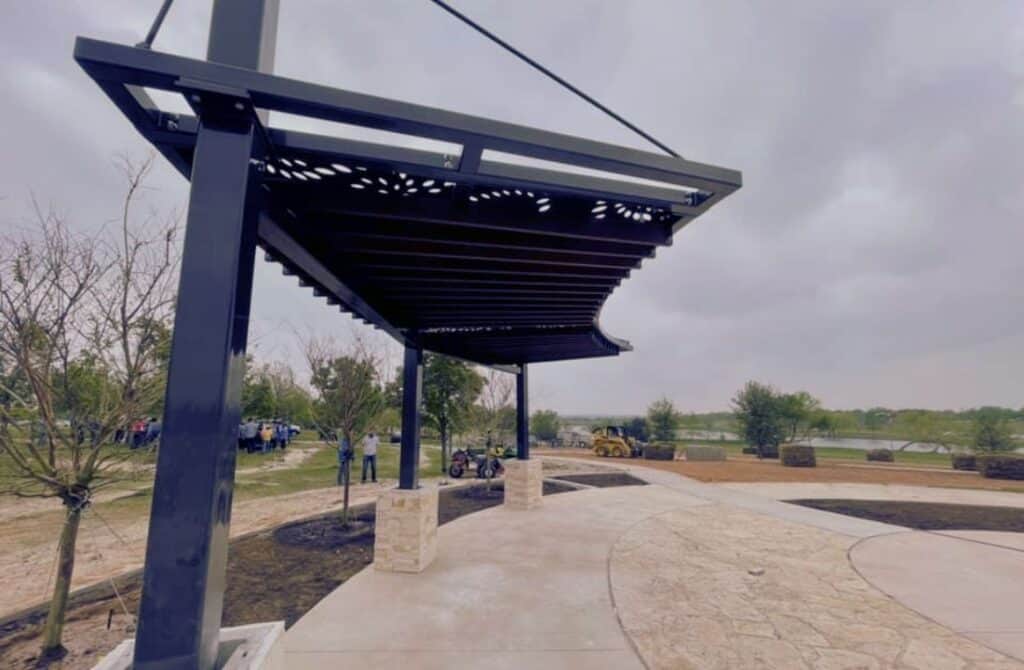 Sports is one of the big things to do here in Round Rock. The best place to test your athletic skills is at Old Settlers Park. They host any and every kind of sport, from cricket to fishing and even disc golf.
There are also the classics; football, basketball, volleyball, etc. The park is 645 acres big, and you can do most sports here. It's the go-to destination and known as the best park in the city!
It's also a family-friendly park with 7 fantastic playgrounds to offer your little ones. The park can be a place for various outdoor activities, and it hosts many sports events from all over Texas.
Rock 'n River Aquatic Center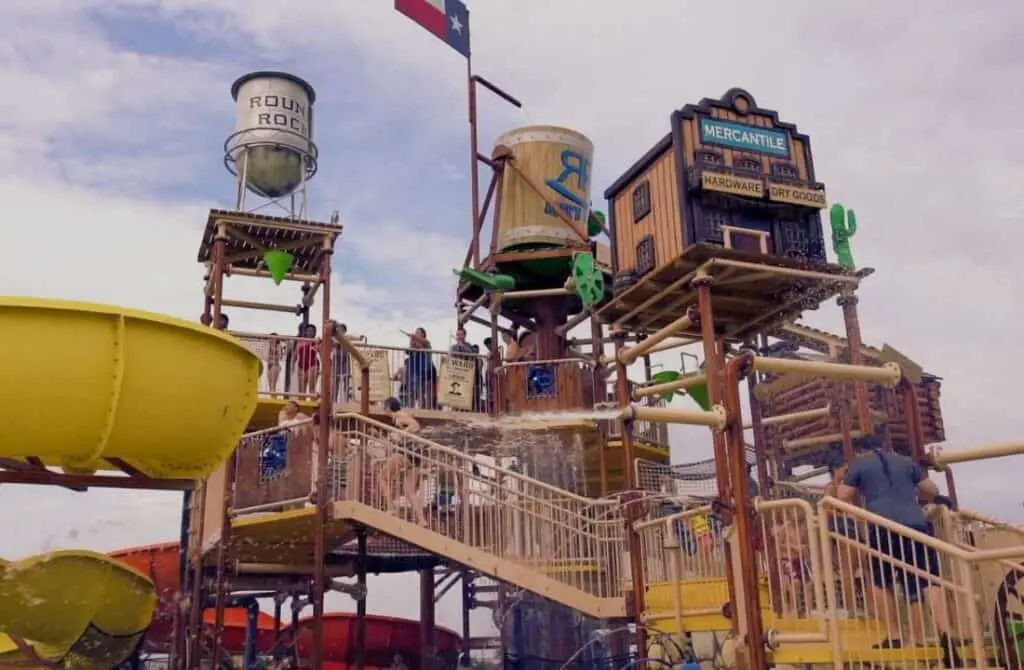 This waterpark dedicates its facilities and features to all children out there. They have relaxed, beginner pools for the little ones and wild, thrilling slides for the older kids.
To make sure your kids are safe, they hand out colored wristbands according to height. They also require swim tests on select places that can be a little more high-level.
Young children can go to the Buckaroo Pond. For the thrill-seekers, head to the Lookout waterslides. Some can opt for the lazy river or have some fun on the climbing waterfall wall.
The Round Rock at Brushy Creek Regional Trail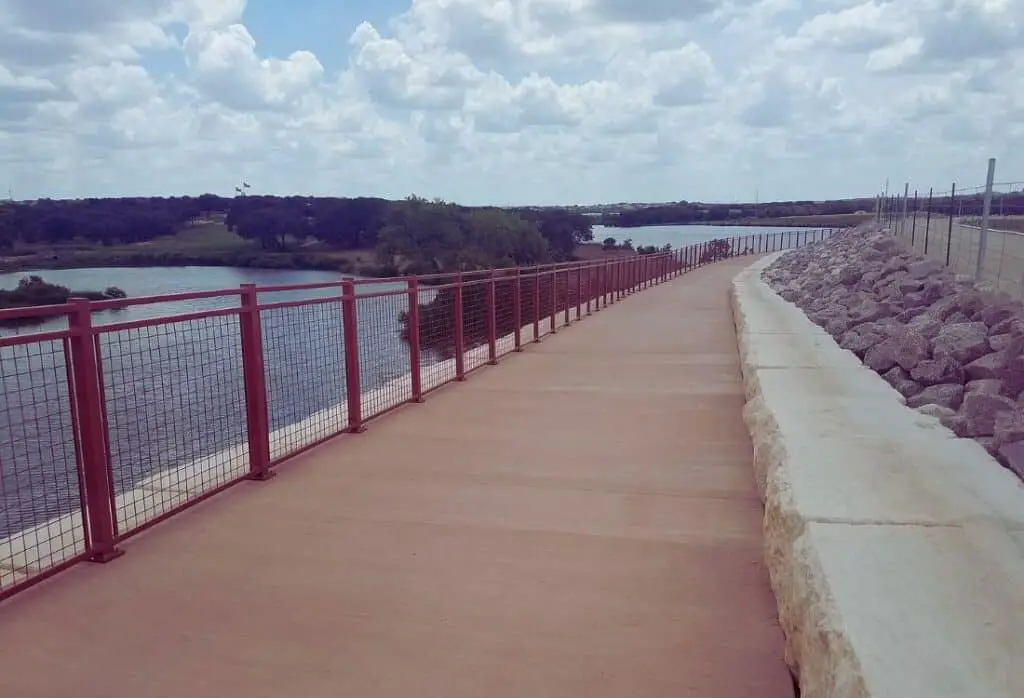 You might have guessed it already, but the city's namesake is an actual round rock. The rock is described as a table-shaped stone and is located in Brushy Creek.
Back in the day, it was used as a market for wagons, horses, and cattle. The Brushy Creek Regional Trail will show the way towards the famous rock. 
Play for All Abilities Park
Round Rock prides itself on being an inclusive community, and you can see this in their Play for All Park. It's designed to be an accessible playground even for differently-abled children. 
The playground features 8 pods for sensory development and therapeutic activities. It's used as a retreat pod or for adventures using their senses. Slides and other amenities were built so everyone of all abilities can use them.
They continue to add more play areas for everyone to enjoy even now.
Round Rock Express at Dell Diamond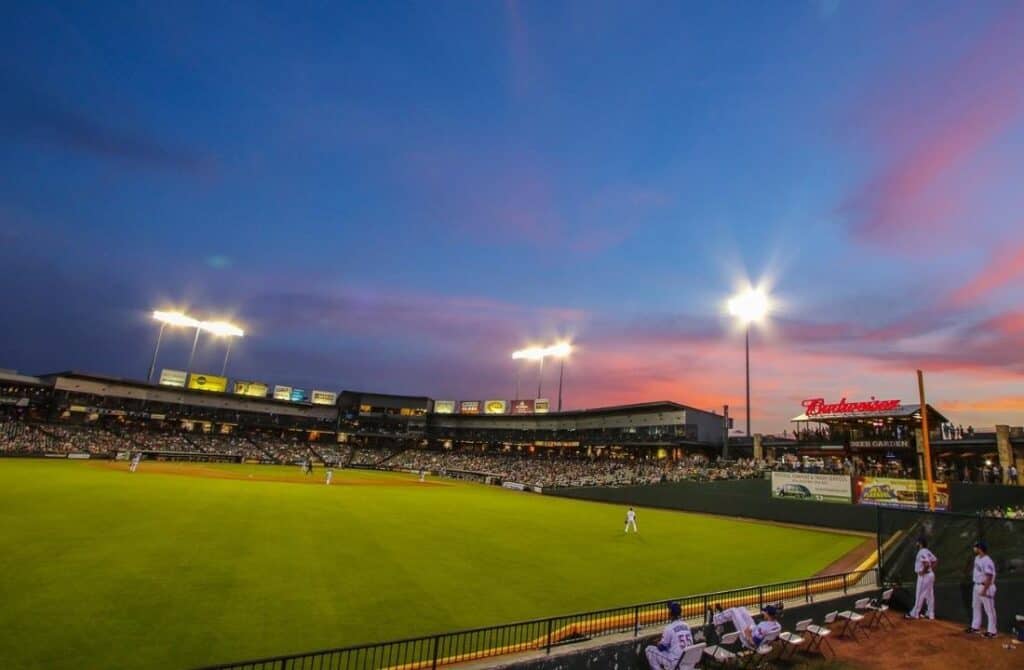 The city is truly a celebration of sports, especially with their love and support for the Round Rock Express.
Catch a game when you're in the town and munch on typical baseball game food offered here. Whenever it's not used for a game, there's a Fun Zone on the center field for children to play.
It's an excellent way to spend some time in the city and catch up on some sports!
Memorial Park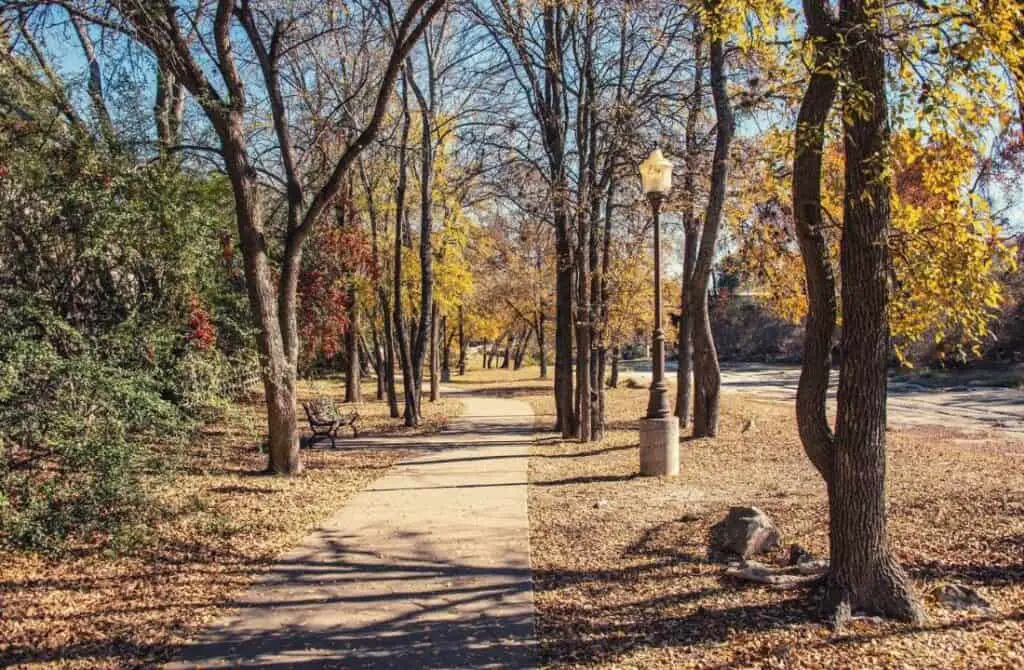 Memorial Park is your escape to nature here in Round Rock. The park is a space for a nice little picnic, a hiking trail, or finding the round rock of Brushy Creek.
This is where you'll find the path that leads to the Round Rock. Other things to see here include a softball field, playground, and a World War II torpedo.
It can just be a nice, relaxing day with a view of the creek and the trees all around you.
Koughan Memorial Water Tower Park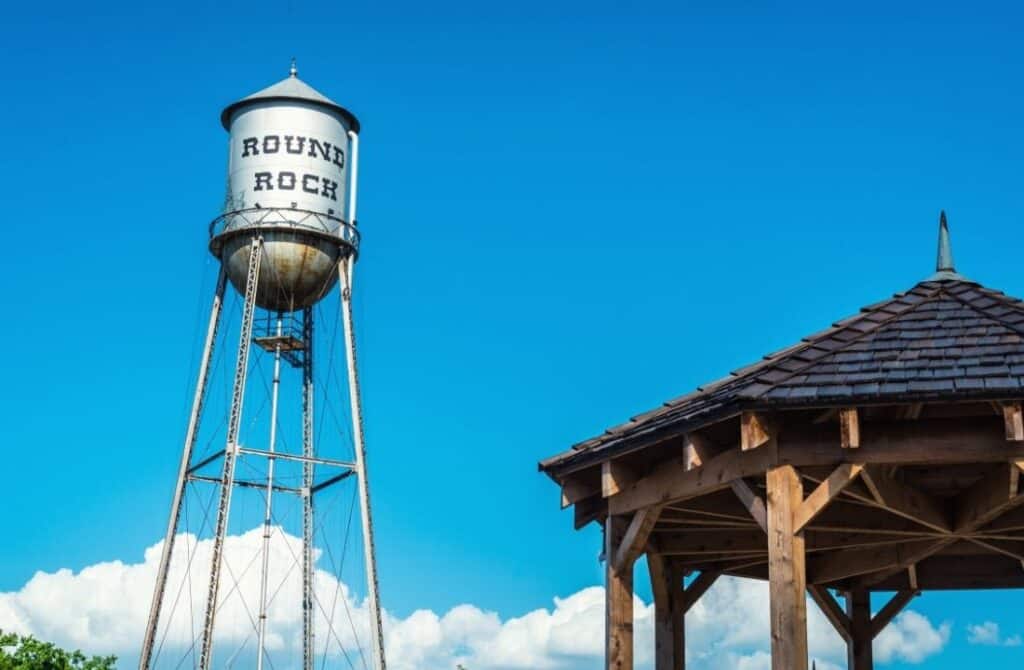 The water tower is one of the city's iconic landmarks. It wouldn't look the same without the tower overlooking downtown. Built in the 1930s, it's right beside another Round Rock city landmark, the Round Rock Donuts.
Grab some donuts, then head on over to the tower. It's adorned with lights during Christmas and is an excellent place for a photo-op!
Downtown Round Rock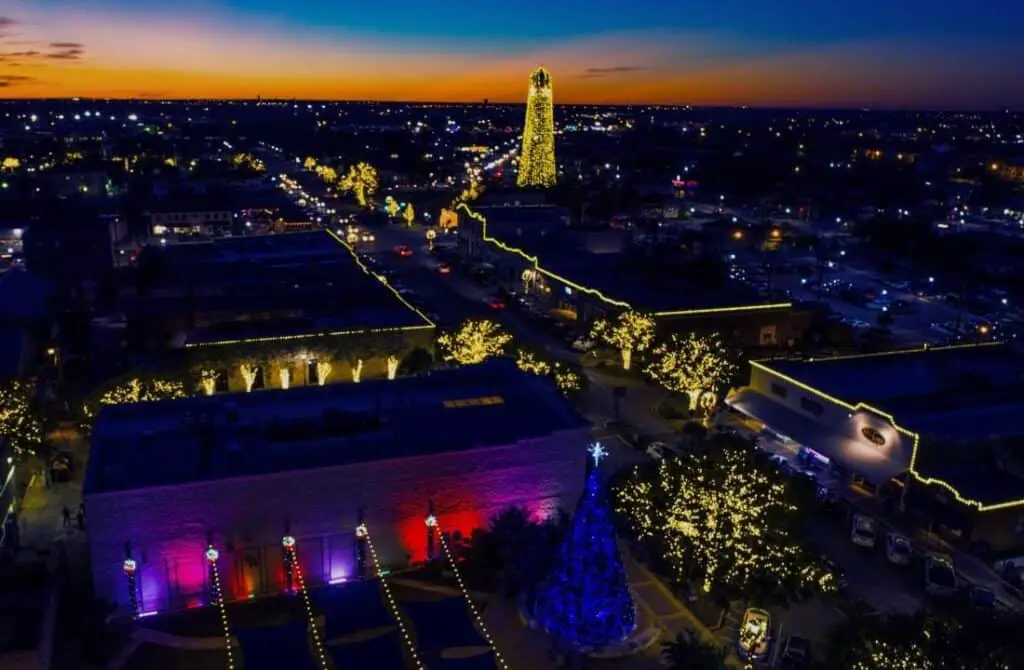 You'll definitely feel welcome in Round Rock, especially after exploring downtown. The community is thriving there, and there's always something unexpected to explore!
The historic district is full of family-friendly spots, a diverse selection of restaurants, and boutiques to spend your time with. It's also the place to go when the sun goes down.
Discover what Downtown Round Rock has to offer!
Round Rock Premium Outlets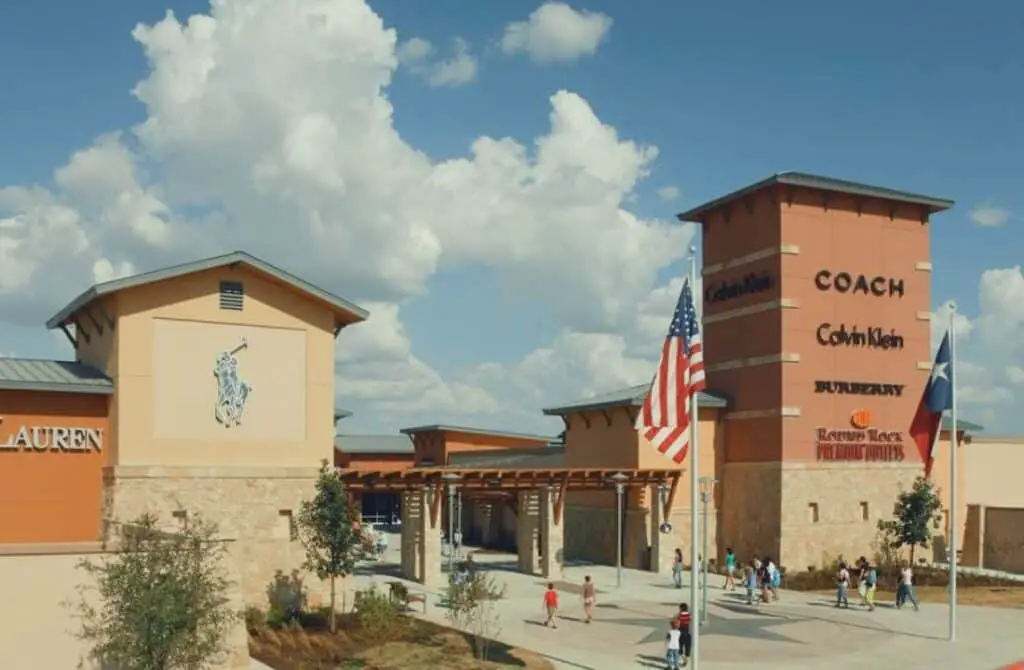 There's always time to shop when you're on vacation, and the best place to do that is in the Round Rock Premium Outlets! The open-air mall has over 100 outlet stores for anything and everything you need.
They have designer, name-brand, and local stores. It's also home to restaurants and the cinema. Check out their website before heading there to see what deals they have right now.
McNeil Overpass Bridge Bats
Not a fan of bats? Don't knock it till you try it. This fantastic scene only happens from March to November.
These free-tailed bats number half a million and take flight over the bridge every night in the summer. It's a truly amazing sight to see, and many wait for this spectacle armed with blankets and chairs.
There's the South Congress Bridge Bats to contend with in Austin, but both are amazing regardless. Stop by during the summer and watch these bats' feeding frenzy happen.
Where to eat
If there's only one thing you want to try in Round Rock, you must absolutely go to Round Rock Donuts. It's a local favorite, and people line up for it every day in the early morning sun. It's an iconic landmark and a certified Texas tradition here. Stop by and get yourself a Round Rock Donut.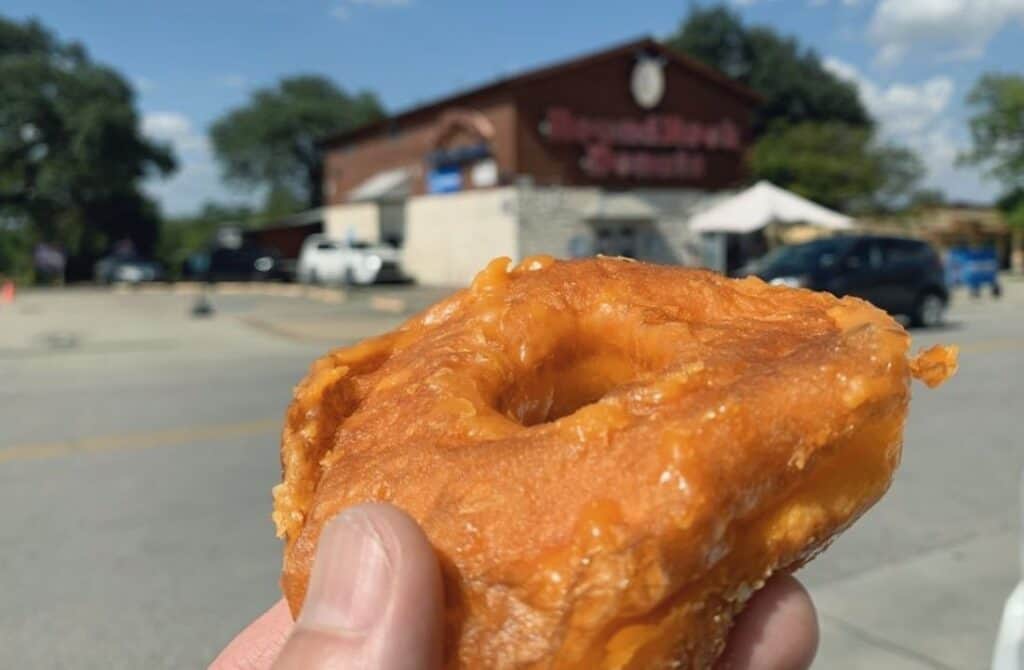 Other places to eat are Salt Lick BBQ and Hoody's Sub Shop.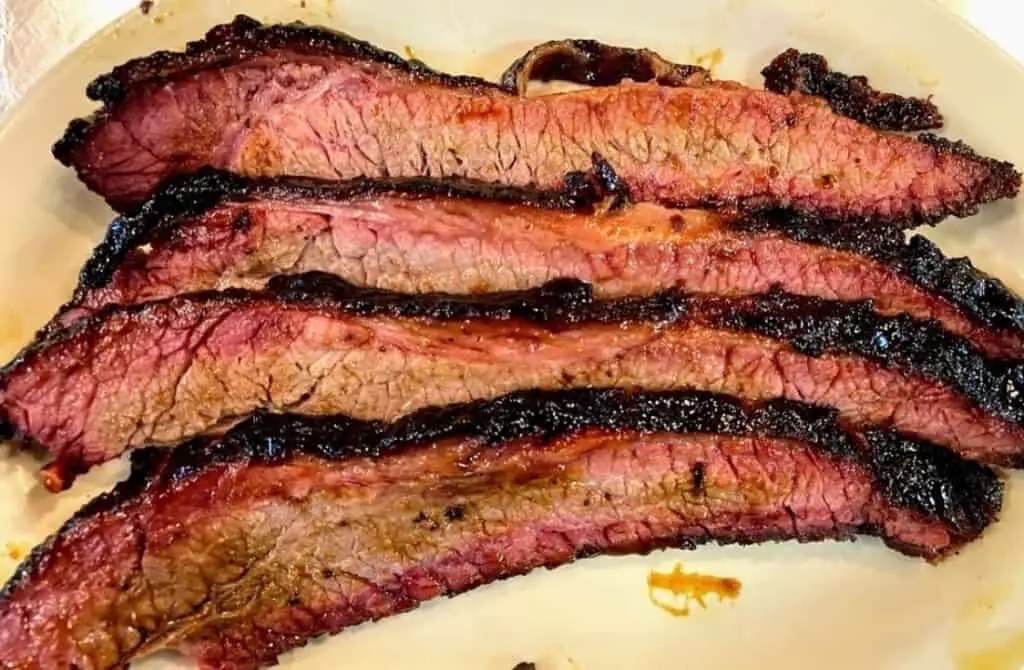 Where to Stay
It all depends on what neighborhood you're spending your trip. But here's some of your best options: Red Roof Inn Austin – Round Rock, SpringHill Suites Austin Round Rock, or La Quinta Inn & Suites by Wyndham.
Day Trips from Round Rock
Round Rock is in such a good spot for day trips or road trips. Here are just some places you can go for your weekend getaway: Austin, Georgetown, Wimberley, San Marcos, or New Braunfels.
Frequently Asked Questions
What is there to do in downtown Round Rock?
Downtown Round Rock is considered a historic district due to its founding as a railroad and stagecoach stop along the Chisholm Trail; it is one of the most walkable downtowns in Central Texas. Located in downtown Round Rock are several locally owned shops, businesses, restaurants, and bars. The Round Rock Express, a minor league baseball team that is affiliated with the Houston Astros, also calls downtown home. Additionally, there are several parks and green spaces located throughout downtown Round Rock including Old Settlers Park, Prete Main Street Plaza, and Brushy Creek Lake Park. For those looking for things to do in downtown Round Rock, there are plenty of options to choose from.
What is Round Rock known for?
The city is known for its strong economy, high quality of life, and as the home of Dell Technologies. Round Rock is also a great place to live if you're looking for things to do. The city has numerous parks and trails, as well as a thriving arts and culture scene. There are also plenty of shopping and dining options, and the nightlife is vibrant. In short, Round Rock has something to offer everyone, making it one of the best places to live in Texas.
Is Round Rock walkable?
One of the best things about Round Rock is that it is extremely walkable. The city's desirability as a place to live and work has only increased in recent years, thanks in part to its pedestrian-friendly design. Downtown Round Rock is home to a number of shops, restaurants, and businesses, all within easy walking distance of each other. The city also features a number of parks and green spaces, perfect for a leisurely stroll on a sunny day. In addition, Round Rock's extensive trail system provides miles of scenic walking paths for all to enjoy. Whether you're looking to explore the downtown area or get some fresh air in nature, you'll find that Round Rock is the perfect place to stretch your legs.
Is Round Rock a nice area?
Round Rock is consistently ranked as one of the best places to live in not only Texas, but also the entire country. The city offers a high quality of life, thanks to its strong economy, diverse population, and abundance of things to do. Round Rock is also a great place to raise a family, as it has excellent schools and a safe, family-friendly environment. If you're looking for a place to call home that has it all, Round Rock should be at the top of your list.
What major city is close to Round Rock Texas?
The nearest major city to Round Rock is Austin, which is just a short drive away. Round Rock is also close to a number of other smaller cities, including Georgetown and Pflugerville. This makes it easy to get around the area and explore all that Central Texas has to offer. Whether you're looking for a big city experience or a more laid-back vibe, you'll find it all within reach when you live in Round Rock.
things to do in round rock tx, things to do near round rock tx, round rock tx, fun things to do in round rock for adults, fun things to do in round rock tx