Port Huron is a small town in Michigan that offers many things to do. In fact, the city has been voted as one of America's top 10 best small towns!
Travel Planning Resources for Port Huron
There are plenty of things for locals and tourists alike, from fishing on the Black River to exploring Fort Gratiot Lighthouse. With so much going on, it can be hard to figure out what exactly you should be doing–but we have your answer!
In this blog post, we will give you 12 things not to miss while visiting Port Huron.
Blue Water Bridge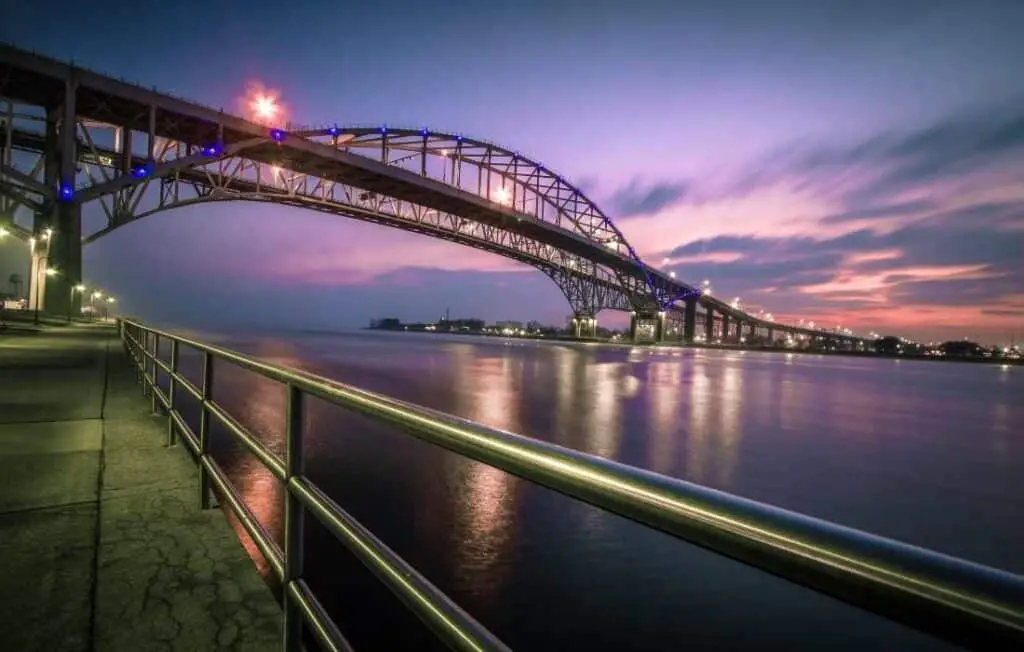 Blue Water Bridge is one of the most popular landmarks in Port Huron.
It is a bridge that connects Michigan to Canada, and it offers beautiful views of the Saint Clair River. The bridge is open 24/24, so feel free to stop by any time!
Many put this in their itinerary just to see the views and the beauty of the bridge.
Top review: ""
1410 Elmwood – Entrance On 10th Ave Port Huron, MI 48060, (810) 984-3131
Blue Water River Walk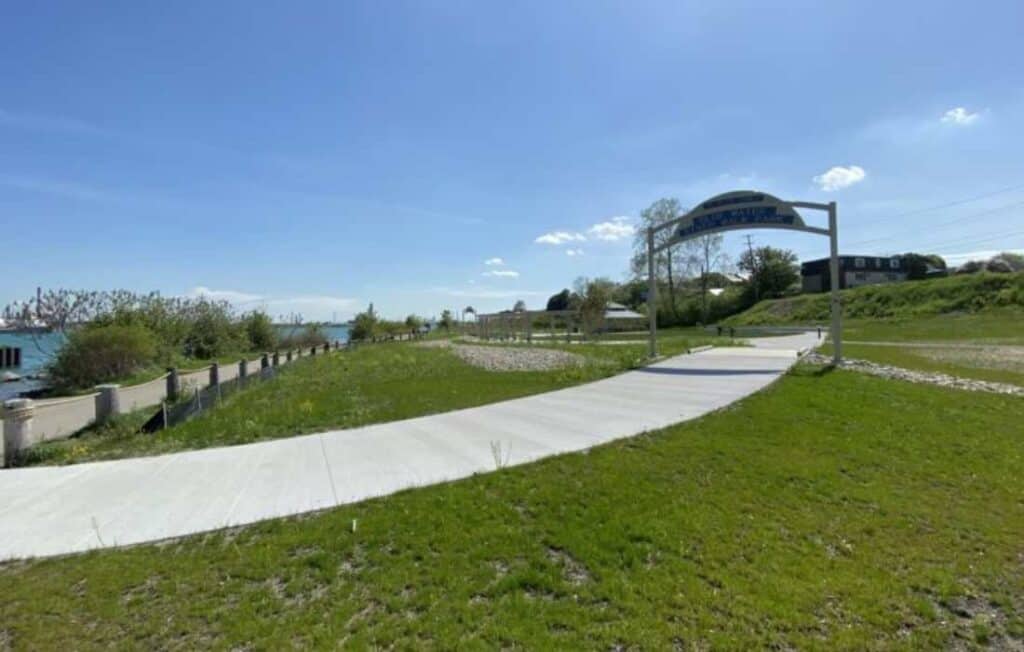 The Blue Water River Walk is a great place to take family and friends.
It's an easy trail that runs along the waterfront, so you'll be able to see all of Port Huron as well as things like Thunder Beach Motorcycle Rally and Leprechaun Fest!
You can find the river walk on the south side of the Blue Water bridge. It's a small escape from the hustle and bustle of the city with its proximity to nature and the sea.
Take a peaceful walk with the fresh air and sea breeze to keep you company!
51 Court St. Port Huron, MI 48060
Huron Lightship Museum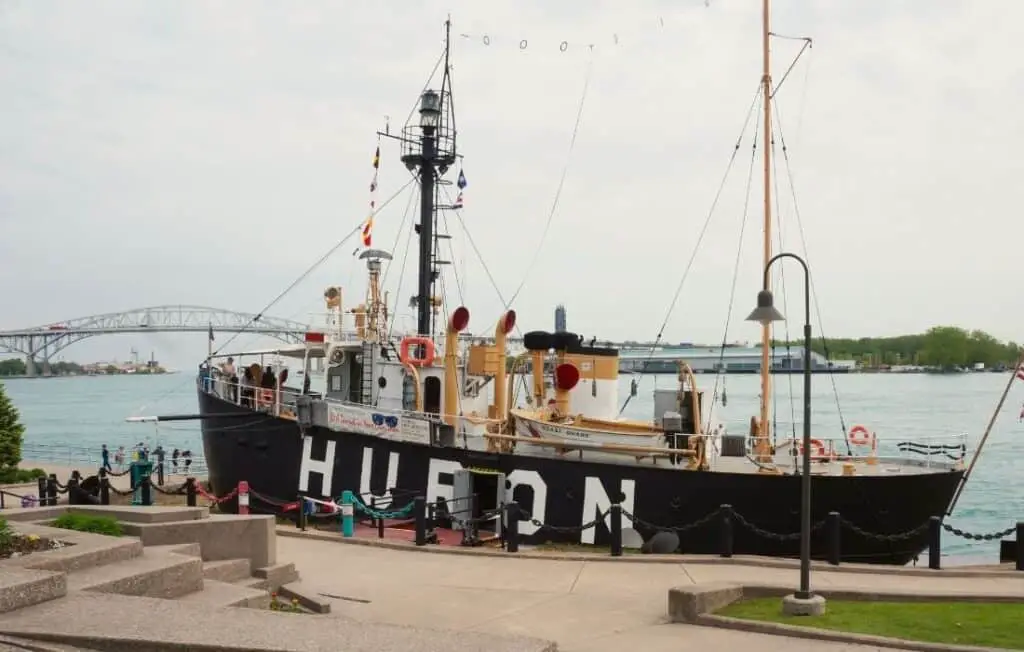 The Huron Lightship Museum is an unassuming ship just in a little corner of the city.
It's a real functioning lightship and was the last operating lightship on the Great Lakes. But inside, it's a whole museum that celebrates the maritime history of Port Huron.
The museum has exhibits on things like the Black history in the Blue Water area and how lighthouses work. It's definitely worth a visit for anyone interested in maritime history!
Top Review: "The Huron Light ship is a great place to visit in St. Clair, MI. If you are taking a lighthouse tour on the Great Lakes, be sure to add this interesting point to your travels. There are some interesting factoids of information regarding the ship and it's located approximately 1 mile south of Fort Gratiot lighthouse, so you can visit it as well. Just a piece of advice though, it's only open on Saturday and Sunday." – Stephanie H.
800 Prospect Place, Port Huron, MI 48060, 810-984-9768
Fort Gratiot Lighthouse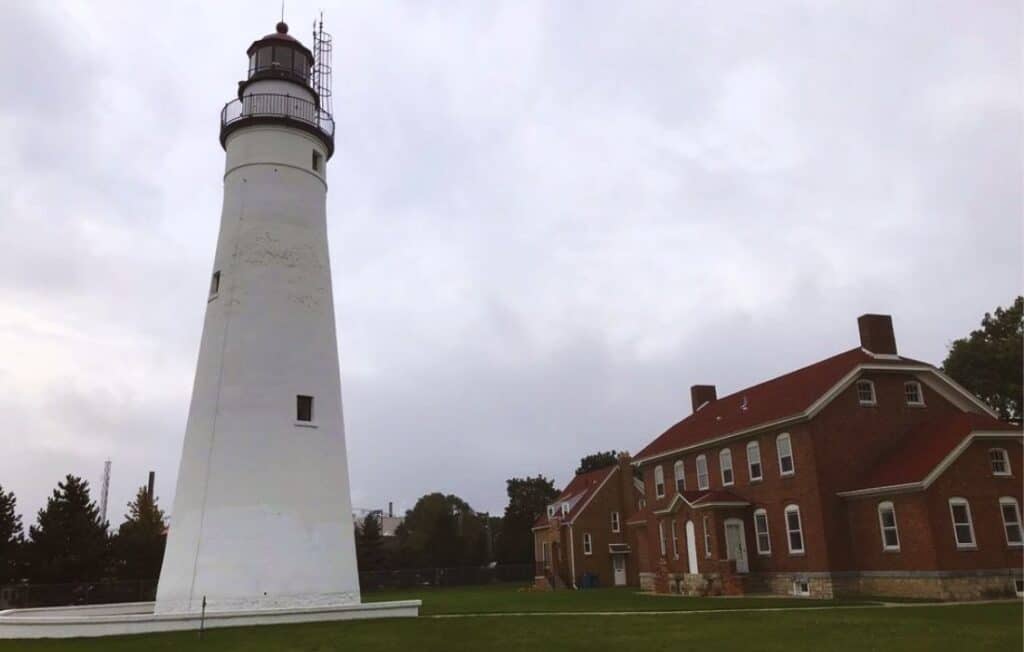 Fort Gratiot Lighthouse is a historic landmark that has been around since the early 1800s. It's an active lighthouse, so be careful when you're visiting!
There are things like tours and events taking place at Fort Gratiot throughout the year–so it's definitely worth checking out. It's the oldest of its kind that's still standing today and is fully operational. It stands at 82 feet tall and serves as a great photo backdrop.
Top review: "A little gem of an area with plenty of photo opportunities of not only the pretty lighthouse but of the surrounding area as well. It's a quick one or two minute drive from the bridge waterfront area and well worth the visit. Don't forget to stop inside the gift shop and pick up a souvenir. It's a nice Pure Michigan stop if you're in the area." – Laurie H.
2802 Omar St Port Huron, MI 48060, (810) 982-0891
Ladeside Park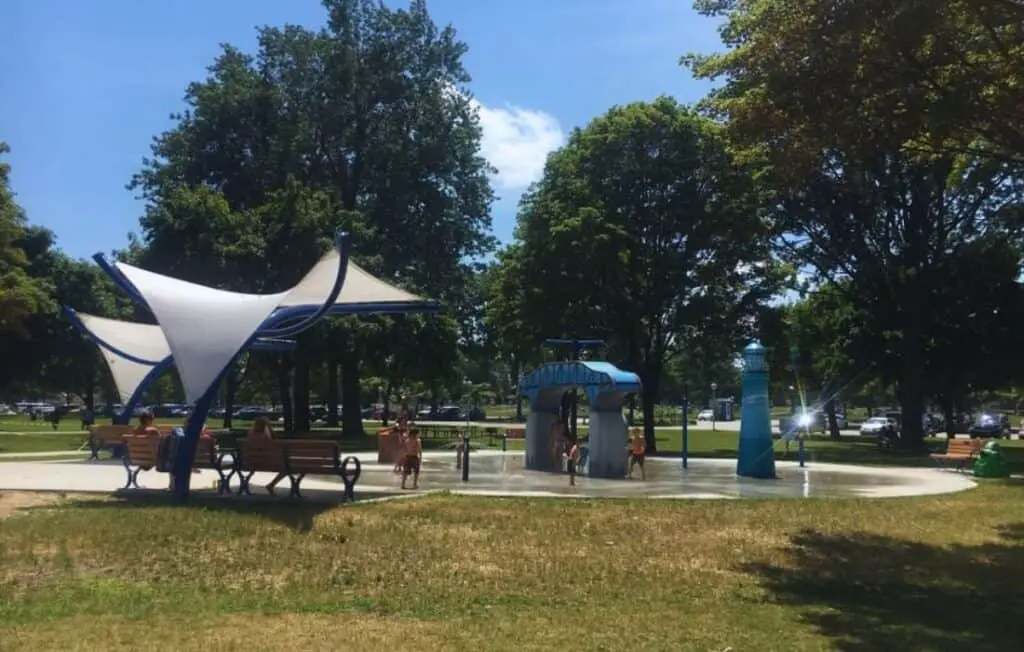 Lakeside Park is a beautiful park in the heart of downtown Port Huron. It's right on the water and has things like playgrounds, pavilions, and a walking path.
It's a great place to spend an afternoon or evening with friends and family. And if you're looking for something to do, there are often events happening at the park like concerts and festivals. Many families spend an afternoon here splashing around in the clear waters.
A family trip to Port Huron wouldn't be complete without a visit to Lakeside Park!
Top review: "Good place to take kids. Nice playground, buoys mark how far to go in the lake. Family atmosphere.  Clean bathroom. You can BBQ in the park. Picnic tables to use. There's a snack truck, cash only as expected with the usual beach snack fare. Not a resident so you have to pay $10.00 to get in, worth it, though. Spend a day there!" – Lorraine F.
3781 Lakeside Dr Port Huron, MI 48060
Knowlton's Ice Museum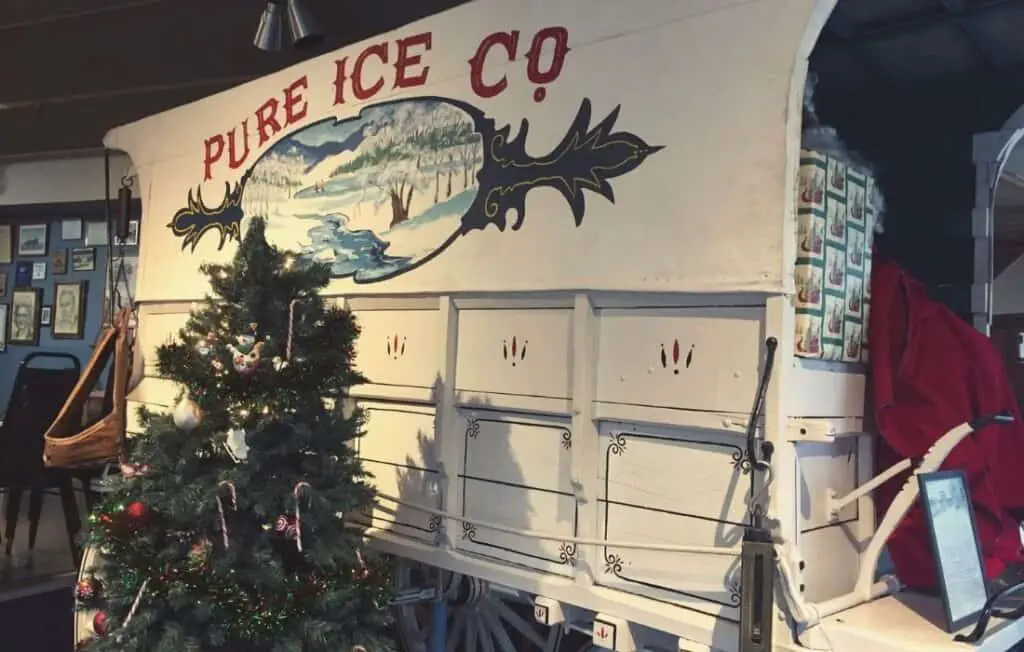 The Knowlton Ice Museum was named and dedicated to Mickey Knowlton.
He and his wife were fans of anything related to ice and wanted to make an ice museum in the city. Lo and behold, this ice museum holds over 5,000 pieces of tools and equipment that have anything to do with ice.
May it be harvesting or producing ice, they've got the artifact for that. It's an interesting museum and unique to Port Huron so you shouldn't miss it.
Top review: "It's only open on Saturdays for a few hours. Run by volunteers that are pretty passionate about the collection here, which is actually very large, and are a good representation and history of ice harvesting, ice delivery, milk delivery, refrigeration, and some ephemera from Knowlton's collection of stuff, like some very well kept older cars, a Twin Pines dairy truck, old ice delivery wagons, and local Port Huron photos and artifacts." – Erick M.
317 Grand River Ave Port Huron, MI 48060
Port Huron Museum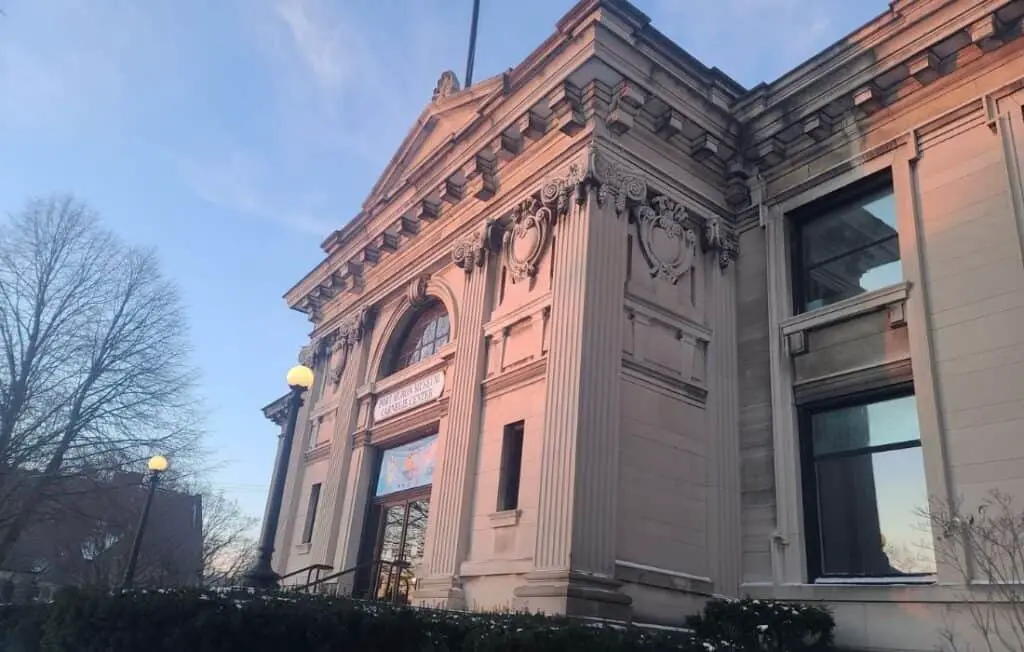 The Port Huron Museum of Arts and History has everything you need and may want to know about this charming Michigan city.
They feature things like local history exhibits, in-depth stories of locals and local legends, and the city's history. The museum also hosts events throughout the year, so check out their website to see what's coming up!
If you can only go to one museum in town, this should be the automatic choice.
Top review: "Great place to go on a date. Great for the kids. They change their exhibits quite often, so there is something new on the main floor, often. The gift shop is nice, the staff is friendly, and it's very affordable. I love this museum! I learned to churn butter here, as a child!" – Ebony B.
1115 6th St Port Huron, MI 48060, (810) 982-0891
Thomas Edison Depot Museum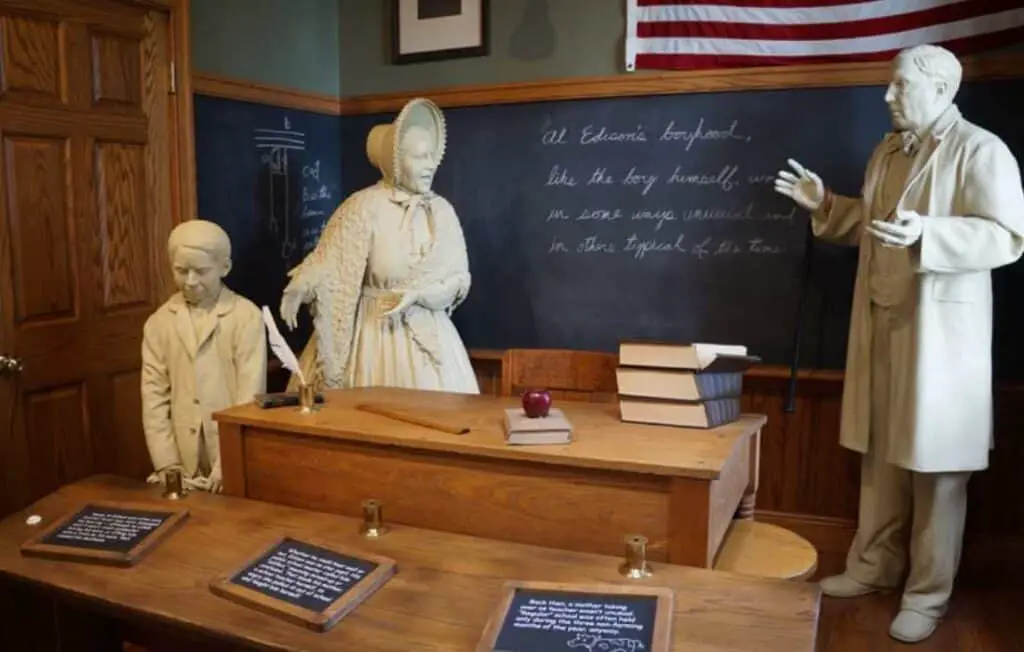 The Thomas Edison Depot Museum is a museum that celebrates the life and work of Thomas Edison.
This was the first satellite museum of the Port Huron Museum and was the actual depot where Thomas Edison worked between 1859 to 1863. He worked here as both a news reporter and train maintenance.
This small museum is based on his diary detailing his formative years and achievements. If you're a fan of history and/or Edison, this is the museum for you.
Top review: "I feel bad that I don't remember the name of gentleman that was there when my (twin) daughters and I were. However, he was amazing! He was a former teacher; a history teacher to be exact, and he is a fan of Edison! He was attentive, full of information, and made our experience well worth the money! If you visit port Huron check out this little museum! " – Erin B.
510 Thomas Edison Pkwy Port Huron, MI 48060, (810) 455-0035
Birchwood Mall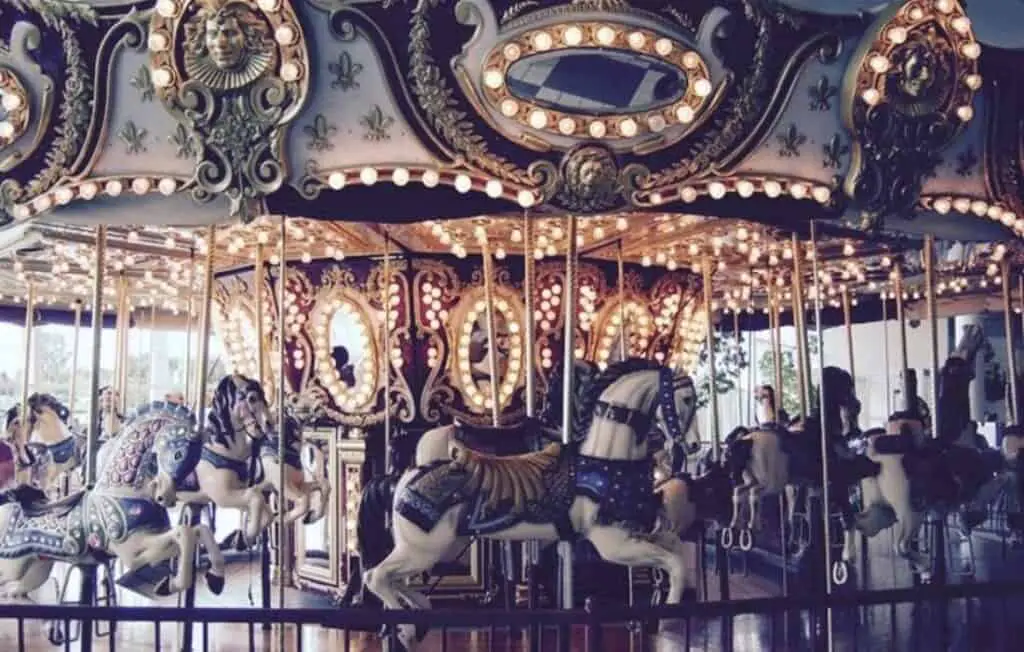 Birchwood Mall is a great place to go if you're looking for things like clothes, books, or movies.
It's home to two huge stores, JC Penney and Target, but it also has more than 100 more shops to offer. There's also a 10-screen theater, antique carousel, and playground just outside of the mall.
The Birchwood Mall is the number one spot in Port Huron to get your retail therapy done!
4350 24th Ave Fort Gratiot, MI 48059
Raven Cafe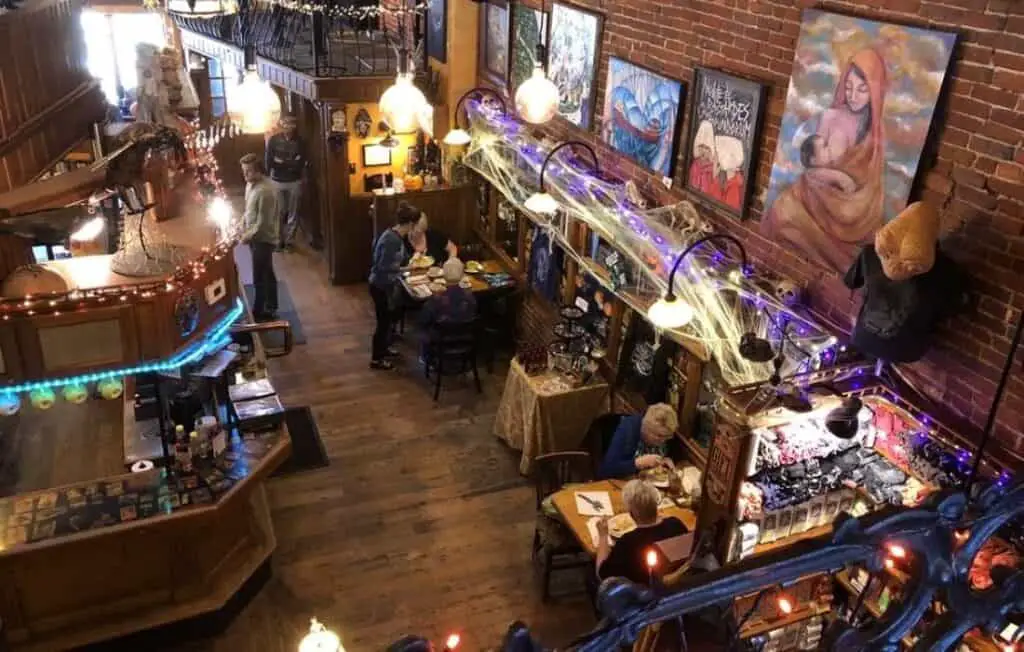 The Raven Cafe is a must-visit when in Port Huron. It's only the most popular coffee shop in the city and for a good reason. It's a great place to relax and do things like reading, work on homework, or just enjoy a cup of coffee. Aside from coffee, they have beers and cocktails as well.
The atmosphere inside is cozy and inviting, with seating that will make you want to stay for hours. Their cafe also radiates creativity with exhibitions inside and artworks hung outside.
The Raven Cafe is your one-stop shop for all things tasty and caffeinated!
Top review: "The ambiance of the Raven is really cozy. Books line the walls upstairs on the second floor and there a a balcony that looks out to the water and Canada is on the other side! There are tables and couches, a great place to do some work or read a book, catch up with friends. I love coming here for lunch with friends, and trying a new soup." – Rose M.
932 Military St Port Huron, MI 48060, (810) 984-4330
Sperry's Moviehouse
If you're looking for a movie theater that offers things like reclining seats and food, Sperry's Moviehouse is the place for you. It's definitely a step up from your average movie theater!
Aside from things like popcorn and candy, they also serve things like nachos and pizza. For the most relaxing movie experience, they have comfortable reclining seats, built-in tables for your dinner, and you can drink beer!
Sperry's is a great movie theater with tons of things that you won't find in your average theater!
Palms Krystal Bar Restaurant
If you're looking for good places to eat while you're in the city, look no further than Palms Krystal Bar Restaurant. It's one of the three excellent chicken places in Port Huron and is a local favorite. Aside from chicken, be sure to try any one of their burgers, steaks, and seafood. They've been serving good quality food since 1936 and they're still going strong. The Palms Krystal Bar Restaurant is definitely one of the places to eat while in Port Huron!
---
There are plenty of things to do in Port Huron, and we've only scratched the surface!
You might also enjoy these articles:
things to do in port huron michigan, things to do port huron, port huron things to do, port huron activities, what to do in port huron, things to do in port huron today, things to do in port huron mi, fun things to do in port huron, port huron attractions, things to do near port huron mi, free things to do in port huron, what to do in port huron michigan, port huron michigan, things to do near port huron, port huron michigan things to do, fun things to do port huron, things to do port huron mi, what is there to do in port huron, port huron michigan tourism, port huron mi things to do, things to do in huron ohio, things to see in port huron, what to do in port huron mi, things to do in port huron at night, port huron places to visit, things to do in port huron this weekend, port huron beach, things to do around port huron, stuff to do in port huron, port huron tourism, lakeside beach port huron, places to visit in port huron, romantic things to do in port huron michigan, lake huron things to do