Are you heading to College Station but don't know yet what you'll do when you get there?
We've got your back with a list of the best things to do in College Station, Texas.
You can find College Station in the heart of Brazos Valley and in a region called Texas Triangle. The triangle is an area in the state where five of the biggest cities in Texas are.
These cities are Houston, Dallas-Fort Worth, San Antonio, and Austin. College Station is halfway from Houston (1 hour and 30 minutes, 95 miles) and Austin (1 hour and 50 minutes, 106 miles). The nearest airport is Easterwood Airport, 9 minutes from the city center.
The city is known primarily for Texas A&M University. If you're wondering why the town is called College Station, it's because a train station was located right beside where the Texas A&M campus made its home.
But the city is more than a famous university; make sure to explore its districts and neighborhoods.
Here are 14 of the best things to do in College Station, Texas!
George H.W. Bush Presidential Library and Museum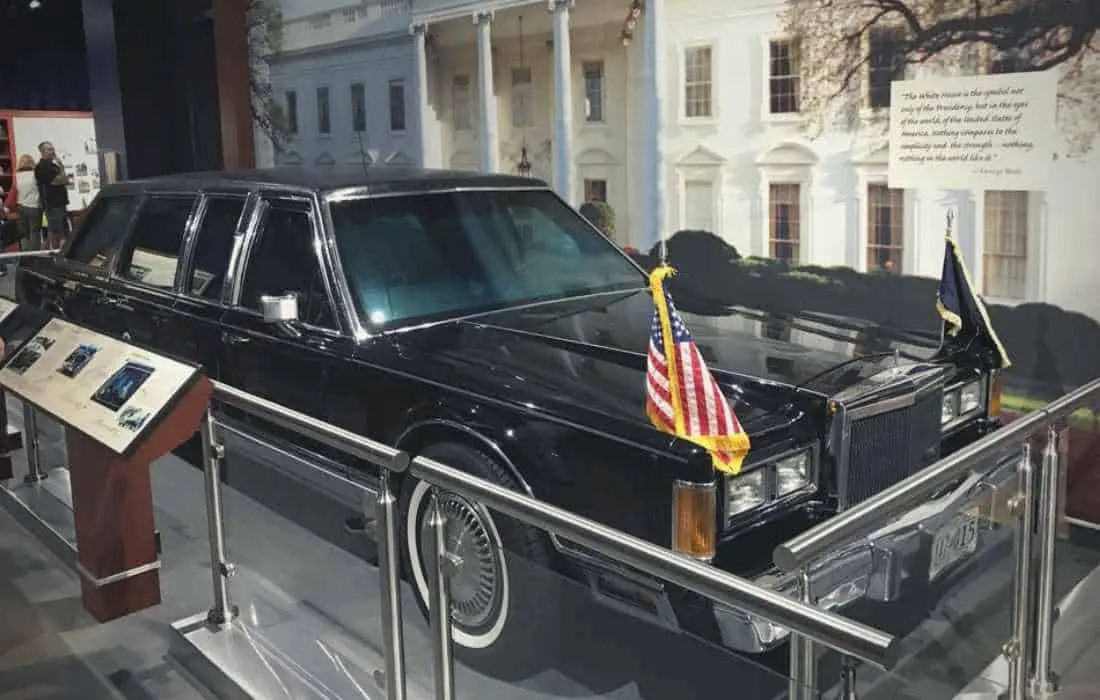 This local attraction is one of the top things to do while you're in the city. Locals and tourists alike flock to this place regularly, and you'll see why when you get there.
The George Bush Presidential Library and Museum is unique in many ways. This place is where the former president was buried, alongside his wife.
The museum inside contains hundreds of artifacts and memorabilia dedicated to the 41st president. What's more, there is a great replica of the oval office inside, and you can sit in the presidential chair and have your picture taken!
The museum is a whole experience, and there are many things to explore and discover about George Bush. Check this one out while you're here!
Directions ▪ Website ▪ Call
Museum of the American G.I.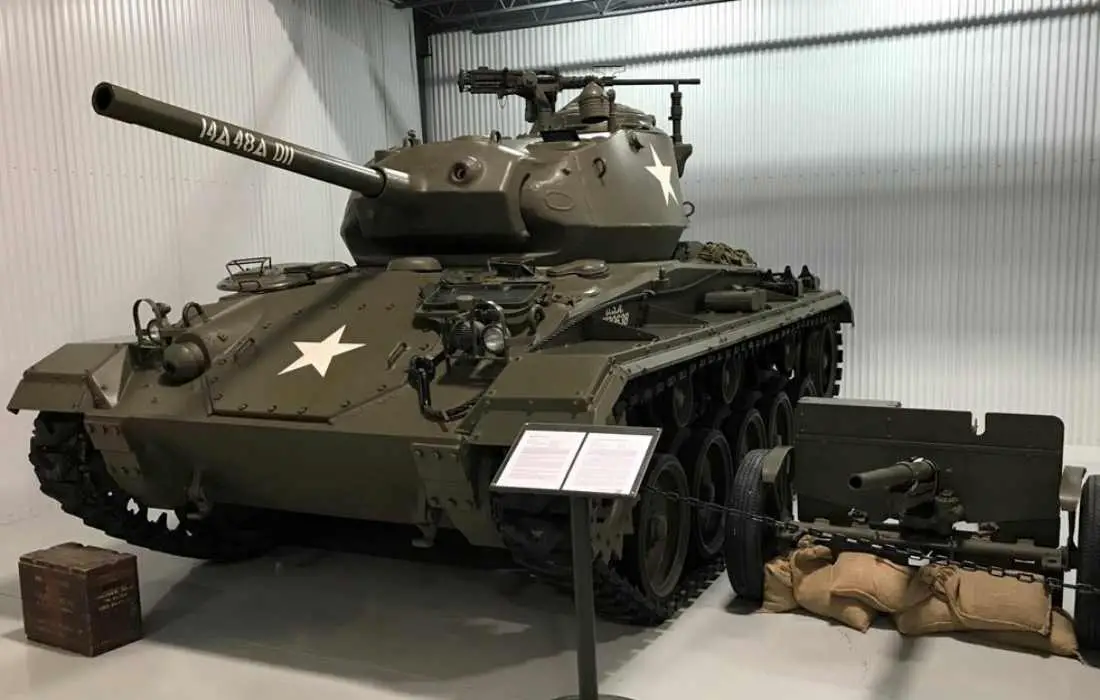 The Museum of the American G.I. is dedicated to all soldiers who fought for us and the country. They've dedicated this space to educating people and preserving a number of military artifacts.
You'll see World War II tanks, boats from the Vietnam era, and even planes outside the museum.
They even have an annual event called "Living History Museum," where cannons are fired, weapons are fired, and you'll see engines coming to life.
Inside, different exhibits have uniforms, equipment, photographs, and other memorabilia in their collection. A display you can't miss is the Texas Vietnam Heroes exhibit. Here, you'll see on display 3,417 dog tags of the Texan veterans who were killed or pronounced missing during the Vietnam War.
Directions ▪ Website ▪ Call
Children's Museum of the Brazos Valley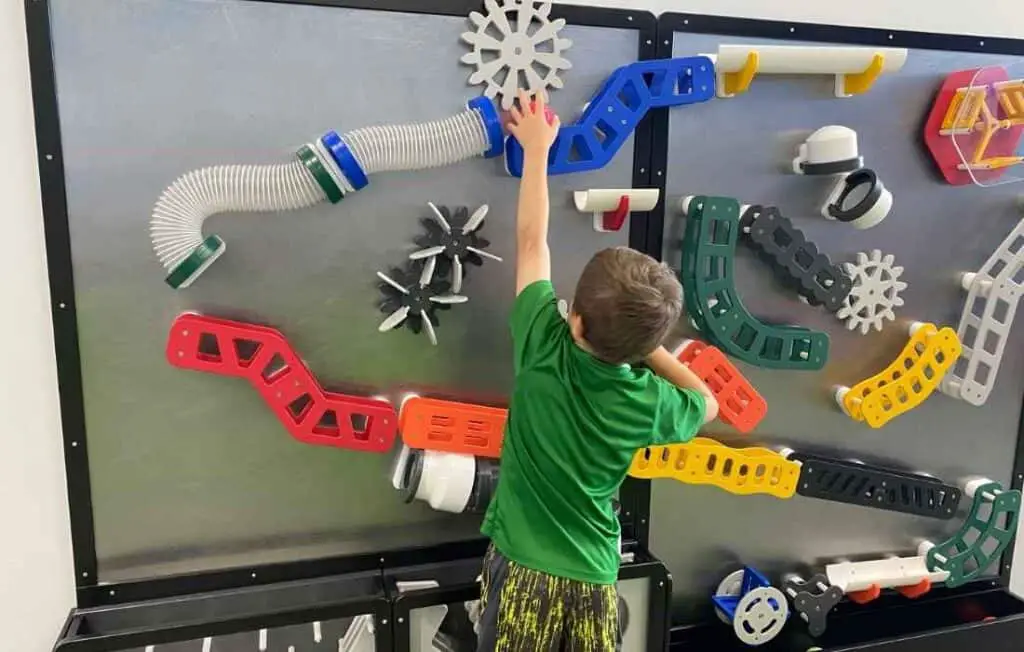 A great indoor spot for the little ones is the Children's Museum of the Brazos Valley, located in the neighboring city Bryan. 
The children's museum has an interactive and hands-on take to their exhibits and display. They encourage learning through play and have a diverse range of attractions.
You should look out for the spaceship you can climb into and the replica H-E-B store. There's also a construction site for more pretend play where they can get creative with the tools and make something new.
Other exhibits in the museum are about animals, mother nature, and even board games. Come and spend the day here with the kids!
Directions ▪ Website ▪ Call
Sanders Corps of Cadet Center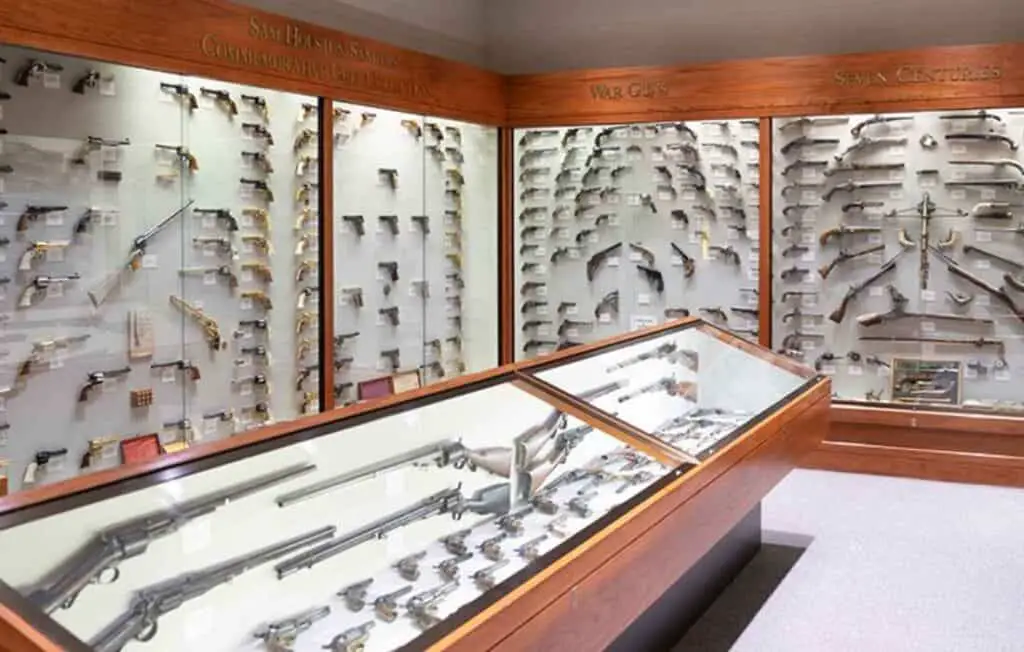 You'll find Sanders Corps of Cadet Center inside Texas A&M University. The museum commemorates all the past and present cadets of the university.
If you're looking to learn more about their Corps of Cadets, this is the place to be.
They have over 60 exhibits with more than 600 photographs plus memorabilia all about the cadets. Some of the exhibits in the area also highlight classic Texas A&M traditions like 12th Man, the Silver Taps, and the Muster.
Directions ▪ Website ▪ Call
Traveling around Texas? Check out Things to Do in San Antonio, Things to do in Austin, Things to do in Shiner
Brazos Valley Natural History Museum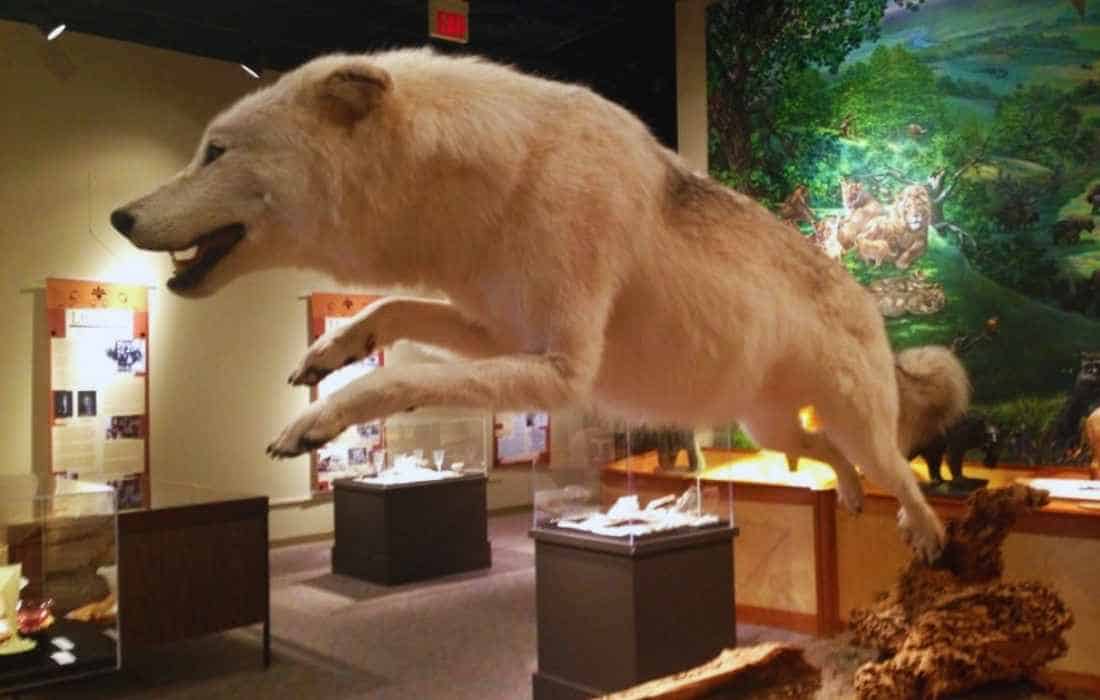 This natural history museum is one of the only one of its kind in the area. They are all about natural history and our respectful interaction with nature.
It's in the neighboring city of Bryan, and it's a perfect destination if you're traveling with kids.
Aside from learning more about natural history, the museum also highlights plants, minerals, and animals that you'll only find in the Brazos Valley.
Some highlights inside include their Discovery Room, where live animals are on display. There are also taxidermy displays here that could be a hit for the kids.
They also have Natural and Cultural exhibits all about the relationship between people and nature. If you're interested, they also have the Boonville Heritage Park just outside the museum.
Directions ▪ Website ▪ Call
Santa's Wonderland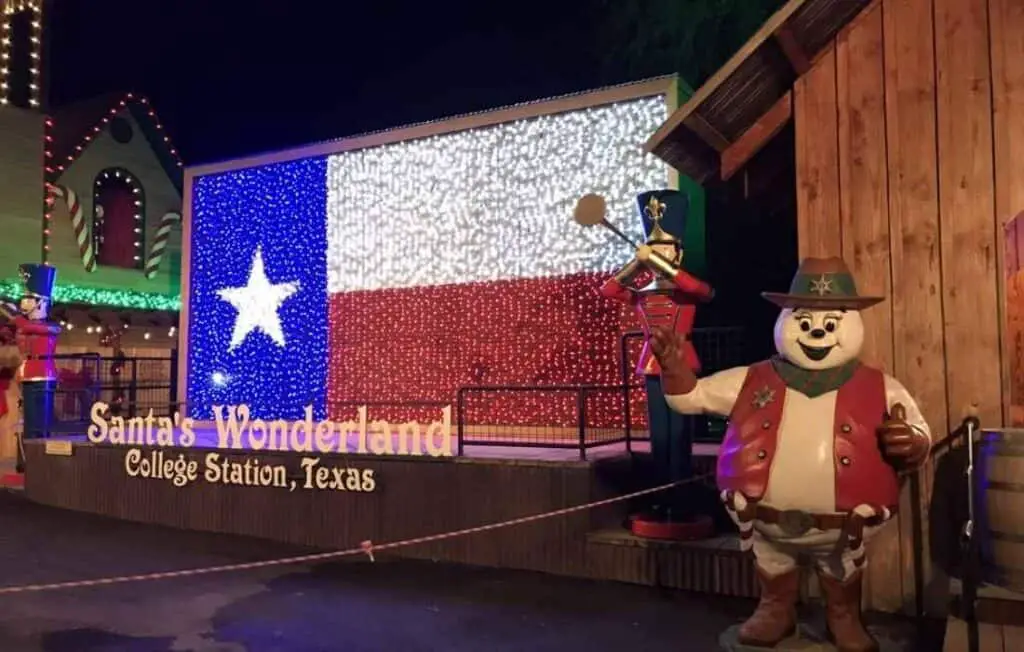 If you find yourself on a trip to College Station between November to January, then you're in luck. College Station has some of the best Christmas-themed destinations in the area with Santa's Wonderland! This is one of our Top Picks for the best things to do in College Station! 
There's a little bit of something for everyone, from families, couples, and solo travelers. 
The top thing to do for families is the Hayride tour, where you'll see the lights and experience the live music and spectacular views. For a bit of romance, there are intimate horse and carriage tours.
You can also meet Santa, walk through the trail of lights, and go ice-skating. Santa's Town also has several dining options, live entertainment, and stores with many Christmas-themed products and gifts.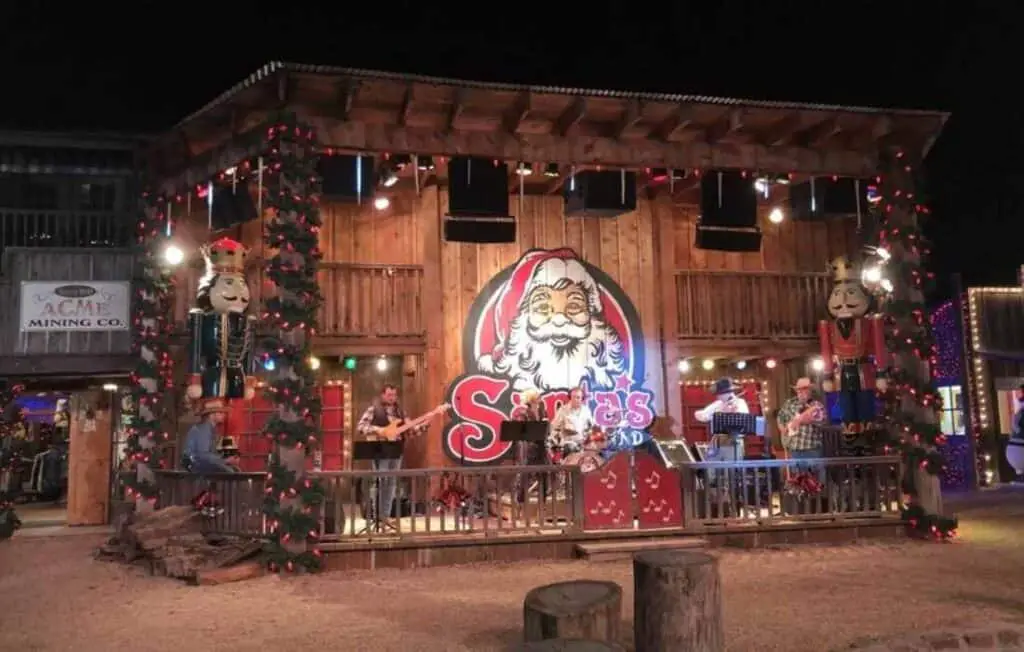 There are still so many more things to explore. You can check out their website for the complete list and how to make the best out of the experience.
Directions ▪ Website ▪ Call
Lick Creek Park
Lick Creek Park is just one of the many nature parks in College Station. It's not the most popular park, so you're sure to get some peace and even avoid the crowds.
The highlight of the park is the Lick Creek Nature Center. The nature center has native plant displays and a monarch butterfly garden, and they offer tours if you're interested.
The park is also an excellent place for birdwatching and nature studies if you'd rather be out in nature. There's a lot of flora and fauna in the park, even an endangered plant.
Lick Creek also has a five-mile walking and hiking trail and a bike trail that connects to Creek View Park.
Research Park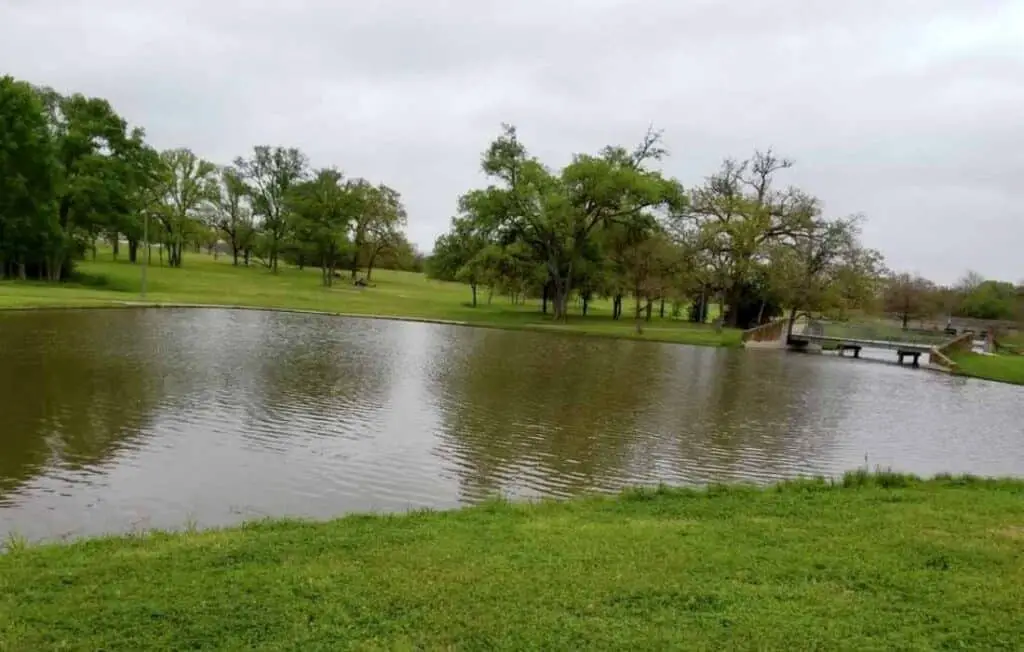 After a tour of the Bush Library, you can take a stroll through Research Park right beside the library. The 40-acre park is popular with tourists and students as well.
Being inside Texas A&M University, you'll see many college students taking a break here. But who could blame them? The park is scenic and relaxing.
Lay down your blanket for a picnic or take a stroll through the interconnected ponds of the park. You can also do some outdoor recreation with their 18-hole disk golf course that welcomes people of all skill levels. There are also walking and running paths here.
Just beware of the ducks and turtles in the area! There are plenty of them here.
Directions ▪ Website ▪ Call
Messina Hof
There are many cool vineyards and breweries in Texas, and College Station doesn't disappoint on this front. This vineyard is one of the local favorites and a must-try to anyone passing by the city.
There are constant tours that'll take you backstage from when these are still grapes until they make a fine bottle of wine. Indulge yourself as well with their wine tasting and tasting room.
They have a lot of different blends, all set for different occasions, and you can take a sip while you're there.
Wine tours last about an hour, and afterward, you can grab a bite at their on-site restaurant. 
Directions ▪ Website ▪ Call
Northgate District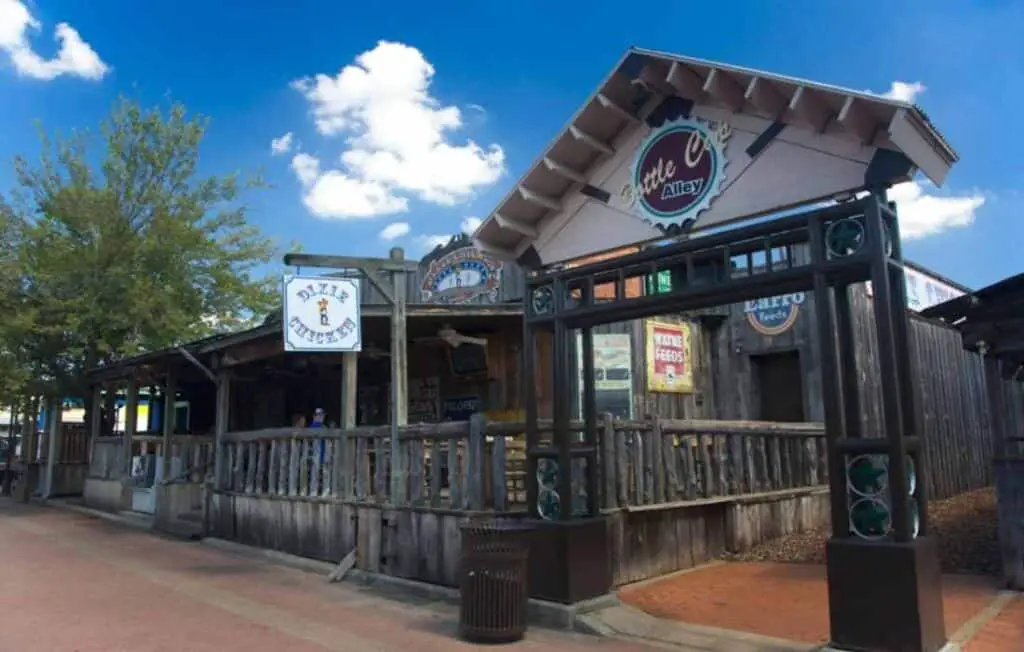 Northgate District is where the city comes alive after the sun comes down.
The district is filled with bars, pubs, restaurants, and even hotels. You'll have your pick of whatever nightlife entertainment you want on your trip.
Just know that the crowd can be a mix of students, locals, and even tourists. There are also a number of spots for live music, entertainment, and al fresco dining.
This neighborhood is also where you'll find some of the best College Town restaurants. Try some Tex Mex or barbecue to complete your Northgate experience.
Bonfire Memorial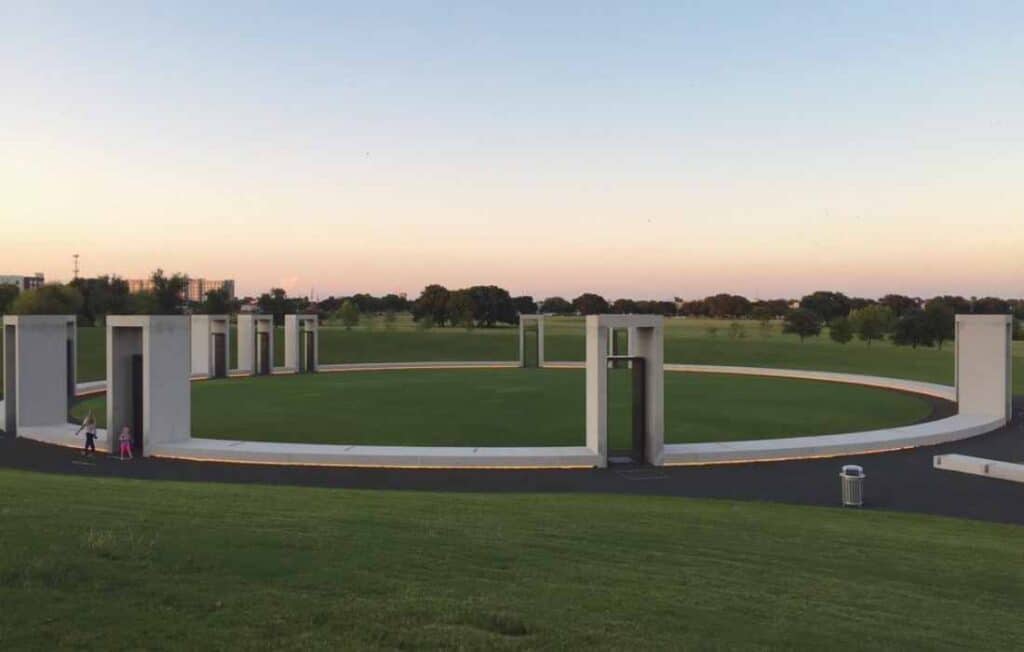 The Bonfire Memorial has a tragic story behind it that makes this outdoor sculpture even more meaningful.
A Texas bonfire tradition since 1909 led to an accident in 1999 where 12 people were killed. The bonfire was a ritual every time the College Station football team had a game with the University of Texas.
The 12 stone arches you see in the Bonfire Memorial today represent each one of the victims. Each of the structures faces the victim's hometown.
It's a sad story to hear, and you'll learn more about its history with a tour of the memorial.
Kyle Field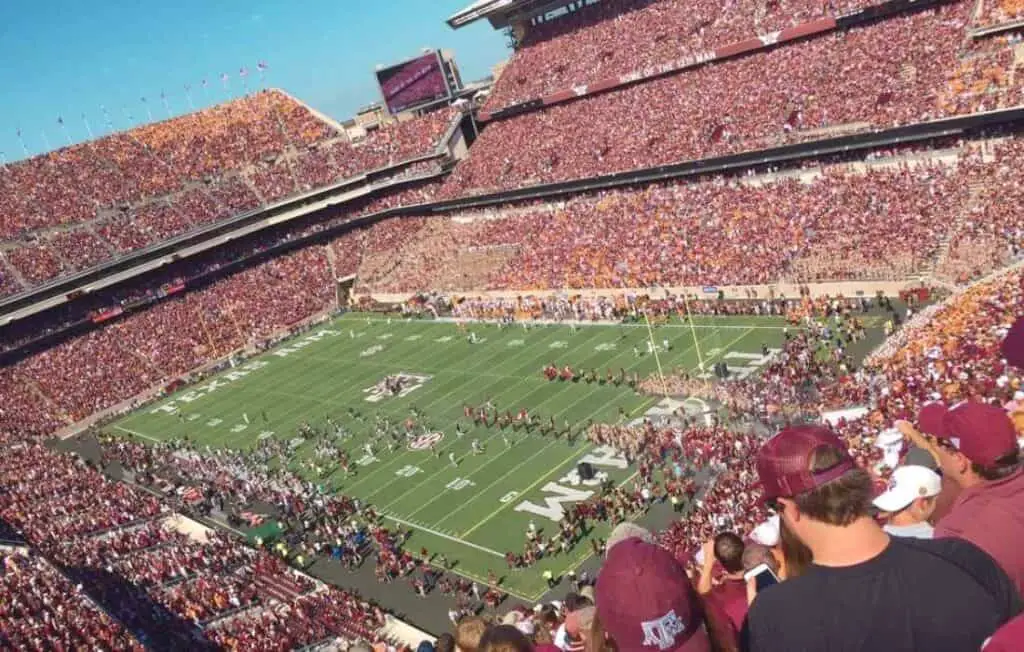 If you like football, there is no better place to watch a game than in Kyle Field.
It's been renovated a couple of times, but it's now one of the biggest stadiums in the state with over 100,000-spectator capacity. The football field is the home of the Texas A&M football team, and you'll find it inside the campus.
It's an impressive stadium, and definitely, somewhere you should visit if watching football is your thing.
Benjamin Knox Gallery and Wine Depot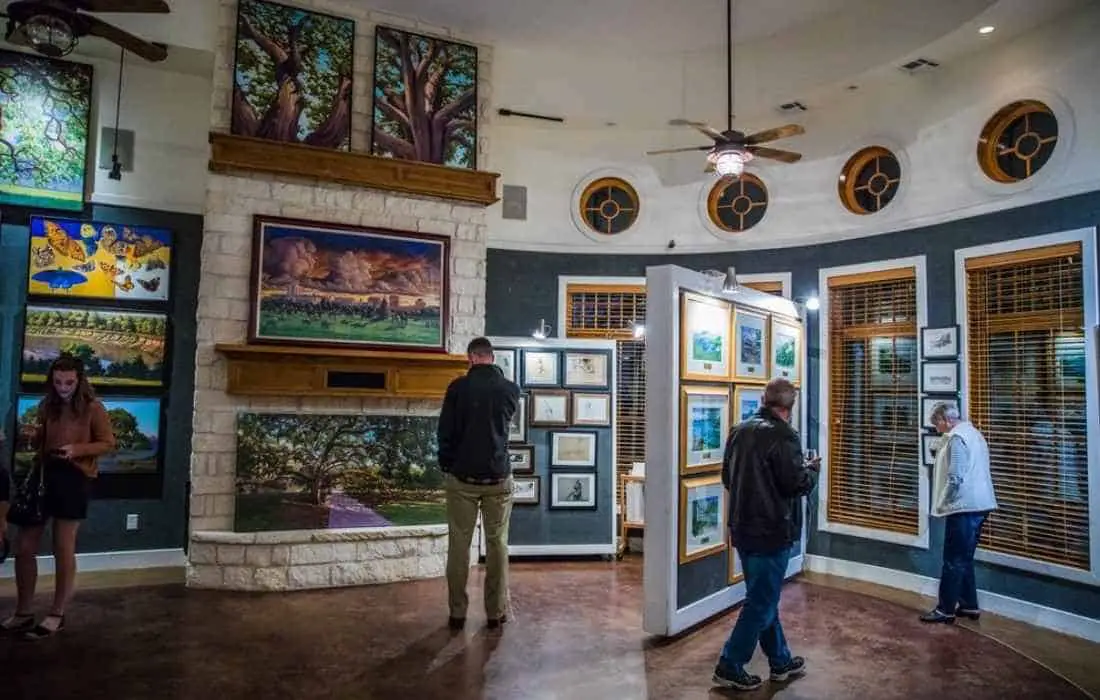 If you're expecting wine and art judging by the name, then you would be right. The Benjamin Knox Gallery and Wine Depot is a huge art gallery in College Station and one of the largest in Texas.
Their collection revolves around Benjamin Knox's works, but you can also explore other artists here.
The gallery is located in the historic College Station train depot where the city got its name. There are two buildings in the complex, the College Station train depot and the Bluebonnet Gallery.
You'll also find the beer and other spirits on The Wine Bar on-site.
Directions ▪ Website ▪ Call
Dixie Chicken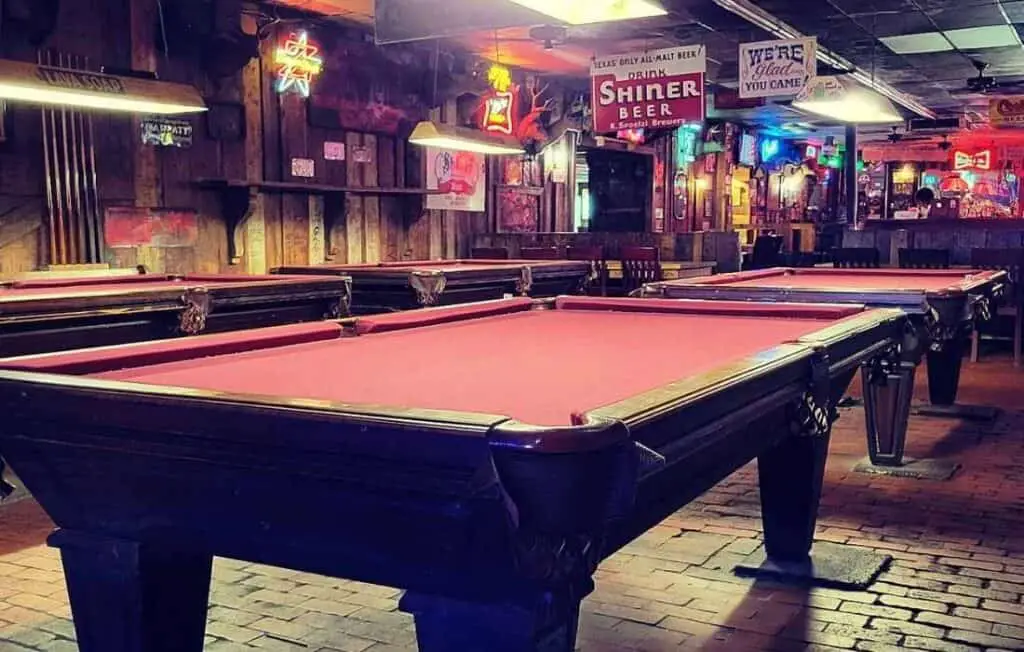 You can't leave College Station without trying Dixie Chicken. It's considered a local legend in the city and located in the Northgate District.
There are even stories about how this was the site of the most beer drank in the country. These are the feel-good stories and vibes you'll get driving by Dixie Chicken.
They serve up American Classics, all for an affordable price; you can get fried chicken, greasy burgers, and fries. The restaurant also has the occasional live music, some games, and a pool table.
Dixie Chicken has been serving College Station since the 1930s. 
Directions ▪ Website ▪ Call
Frequently Asked Questions:
Where to eat?
For a local favorite, try Dixie Chicken. For more American cuisine, go for Hullabaloo Diner, Layne's, and Koppe Bridge.
For something more upscale, visit The Republic Steakhouse and Christopher's World Grille. 
Other highly recommended restaurants are Napa Flats Wood-Fired Kitchen, C&J Barbecue, and Fuego Tortilla Grill.
Where to stay?
Some of the best places to stay in College Station are The George, Texas A&M Hotel and Conference Center, and Cavalry Court.
Day trips from College Station
There are so many fun things to do around the Brazos Valley area. College Station is just minutes from its neighboring city Bryan, so that's perfect.
Other than that, you can head to Lake Bryan (25 minutes) and the Franklin Drive-Thru Safari (45 minutes) for family-friendly fun.
You can also explore other entertainment spots like Brenham (35 minutes) and Hockley's Drive-in Theater (1 hour).
Another small town you might be interested in exploring is Navasota (25 minutes).