Known as "the most livable place," Bozeman is the fourth-largest city in southwest Montana, and sits in Gallatin County. The city was named after John M. Bozeman who founded the town in 1864.
Upon the establishment of the Bozeman Trail, it created many opportunities, especially its economic growth. 
Today, Bozeman is the fastest-growing city in the state. From 6th largest city to fourth-largest city in less than 50 years.
The main attraction of the city is due to the quality of life that they provide to its residents. They have good scenery and lots of recreational activities for the locals and their guests.
If you wish to get away from the hustle and bustle of larger metropolitan cities, Bozeman is the ideal place to travel. Here are some of the top things to do while visiting the city.
 Historical Sites and Landmark
Before the founding of the town by John Bozeman, a lot of indigenous people traveled through the area. Most of these people are the Sioux, Crow Nation, Flathead, and Shoshone. 
With such a colorful history, the city of Bozeman has a lot to share with its visitors.
Historic Crail Ranch
The Historic Crail Ranch is a homestead that was established by Augustus Franklin Crail in 1902.
This homestead depicts the life of the earliest settlers in the area. Today, this ranch is among the top venues to host events and exhibits.
2100 Spotted Elk Rd, Big Sky, MT 59716
Big Hole National Battlefield
Guests that are interested to learn about the history of the Nez Perce Flight of 1877 should definitely visit the area.
The Big Hole National Battlefield is the location of the battle that took place between the military and the Nez Perce, an indigenous people living in the area.
A monument was created to honor what transpired on the 9th of August 1877. 
Visitors touring the area will get to see how the battle unfolded with teepee poles of the Nez Perce.
Parker Homestead Park
Built at the turn of the 19th century, Parker Homestead Park is a sod-roof cabin situated along the Jefferson River.
It was one of the last homesteads that still stands and was a state park until 2010. The homestead is an example of what a simple frontier home looks like.
It used to be a shelter for pioneers who decided to settle in Montana. 
Bozeman Sculpture Park
The Bozeman Sculpture Park is a place where guests can view art in a natural landscape. This unique park contains pieces from artists all around the world.
One new piece is added each year. The park is open to everyone and guests are encouraged to walk through the park and enjoy the art that is on display.
Museums
The museum is an interesting place to visit that houses numerous arts, artifacts, historical exhibits, and many more.
Tourists that wish to learn more about the colorful life of Bozeman, should consider visiting Museums.
Not only do they provide historical stories, but they also showcase other exciting exhibits such as science.
American Computer and Robotics Museum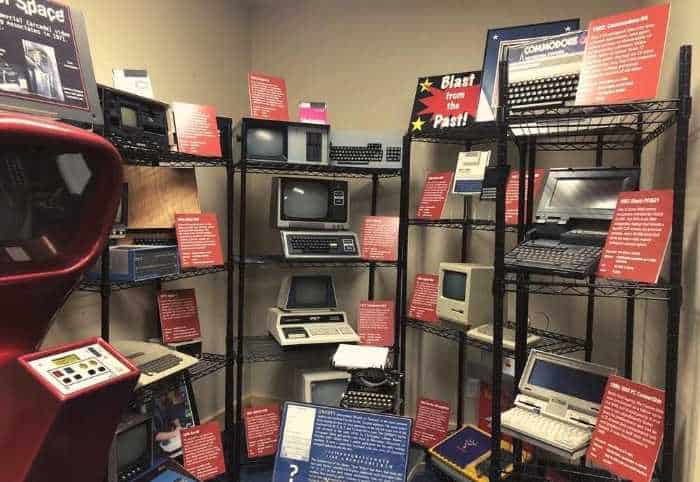 Tourists that are avid fans of science would love to visit the American Computer and Robotics Museum.
Guests of all ages are welcome to explore the past as well as discover the future of the rising technology.
The museum has thought-provoking exhibits, interactive storytelling, and many more creative ideas.
Get to see the evolution of technology for the last 4,000 years.
Museum of the Rockies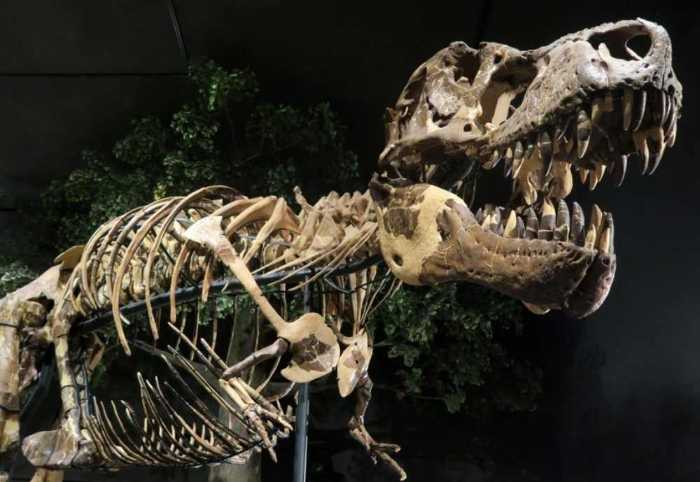 Situated at the heart of the Rocky Mountains, the Museum of the Rockies is considered a world-class museum.
It features exhibits on dinosaurs, Native American history, a planetarium, and many more.
The planetarium is one of the exciting shows of the museum, especially for people that love to explore and learn about the night sky. 
The Museum of the Rockies also features a Children's Discovery Center. This is ideal for tourists traveling with children ages eight years old and below.
Yellowstone Gateway Museum
Listed in the National Register of Historic Places, the Yellowstone Gateway Museum has various exhibits in a three-story schoolhouse.
Constructed in 1906, guests will discover the history of Park County in Livingston. The main highlight of the museum is the history of Yellowstone National Park.
With its colorful history depicting the culture of the native people living in the area and the construction of the railroad, guests would surely love looking into their exhibits.
Mineral Museum 
Visitors that love to study minerals will be in awe of what they will discover inside the Mineral Museum.
With 1,300 specimens of various minerals, their extensive collection is something to look forward to.
Aside from the museum, the Montana Bureau of Mines and Geology Earthquake Studies Office is located inside the museum itself.
So tourists will get the opportunity to see active seismology recording real-time data. 
Gallatin History Museum
The Gallatin History Museum is a great place to visit for tourists who want to learn about the history of Bozeman and the surrounding area.
The Gallatin History Museum has various exhibits detailing different periods of time including the Native American culture, early settlers, and the World War era.
The museum also contains the first jail as well as a hanging gallows, which is a stark reminder of the old west if there ever was one!
The museum also has a Research Library which contains vast information on the families, places and events in the area.
The Gallatin History Museum also has over 20,000 photos in their photo archive which can be viewed. It's very fascinating to let the archive take you back in time.
It's one of the best things to do in Bozeman. Please note the Gallatin History Museum is closed on Sundays and Mondays.
Parks and Aquariums
Bozeman is not only known for their good quality of life. They are also blessed with natural landscapes that attract visitors from around the globe.
Here are some of the notable parks in the area that are popular among residents and tourists.
Palisade Falls
Towering an 80-foot drop-off rugged vertical rock wall, the Palisade Falls is a popular place to visit for a hiking activity. The falls are a short drive from the city. 
One of the main trails going to the falls passes through the Hyalite Canyon Road. While on the way, guests are treated to a scenic view of the Hyalite Reservoir with its mountain peaks peeking through the trees.
Guests that are traveling with children will enjoy a nice picnic activity at the base of the falls.
Bridger Bowl Ski Area
Situated north of Bozeman, the Bridger Bowl Ski Resort is a popular place to visit for skiing activities.
The ski area is at the heart of the Gallatin National Forest. Guests are treated to a scenic view of the ski area on the Bridger Range. 
The Bridger Bowl Ski Resort is suitable for all skill levels. They have an area for beginners, as well as expert terrain for highly skilled skiers.
For tourists that prefer to ski at extremely challenging skiing areas, they are mandated to be equipped with an avalanche transceiver.
They need to be an expert skier and must have a partner with them at all times. These are precautionary measures in case of emergencies. 
Montana Grizzly Encounter
Ever seen a cute grizzly bear? Head off to Montana Grizzly Encounter to get up close and personal with these grizzlies.
The Montana Grizzly Encounter is a sanctuary for rescued grizzlies. Get to learn more about these adorable animals in their natural environment setting. 
Yellowstone National Park
Grizzlies and wolves are just some of the animals that you will see in Yellowstone National Park.
The first national park in the United States, it was founded in 1872. The park is known for its geothermal features like Old Faithful, as well as its vast array of wildlife.
Gallatin River
Tourists that like to experience whitewater rafting should head off to Gallatin River. It is 120 miles long and it attracts visitors to try out this challenging activity.
Upon arriving at the area, guests are treated with a scenic view of the mountains descending into the Gallatin Canyon. 
In addition to whitewater rafting activity, the Gallatin River is also a popular destination for fly fishing. The river is abundant with mountain whitefish, brown trout, and rainbow trout. 
Glacier National Park
If you are looking for a place to see glaciers, then look no further than Glacier National Park.
This national park is located in Northwest Montana and it is home to over 700 miles of trails. Guests can explore the beauty of the park by foot, boat, or bike.
The park has not one, but three visitor centers:
St. Mary's Visitor Center
Apgar Visitor Center
Logan Pass Visitor Center
Bozeman Hot Springs
Bozeman Hot Springs, located just off four roads, is a popular open-air tourist destination. The facility includes 12 swimming pools for leisure and a fully operational gym as well as camping facilities.
It has a child-friendly atmosphere that can handle a wide range of parties and gatherings.
Throughout the year, there are various activities like music concerts, fitness sessions, and a neighborhood charity drive at the pool. The water temperatures at Bozeman Hot Springs range from 69 to 100 degrees Fahrenheit.
Top Nightlife Spots in Bozeman
After a long and exciting day of exploring Bozeman, it is just natural to explore the top nightlife spots in the city.
Here are some of the popular places to visit for a relaxing night with family or friends.
Bozeman Spirits Montana
Situated in Historic Downtown Bozeman Montana, the Bozeman Spirits Montana is an award-winning distillery that was established in 2014.
Bozeman Spirits Montana produces distilled spirits, whiskey, vodka, gin, and rum. They use local grains when producing their products, thus supporting the Family Farms and Agriculture of Montana. 
Try out their spirits, Bloody Mary, or the popular Montana Huckleberry Mule. These are some of the Bozeman Spirit's popular products.
Live From the Divide
Guests that prefer to listen to live music, will like what Live From the Divide has to offer. Established in 2012, they have hosted over 250 shows. They have featured some of the Grammy Award-winning nominees such as Radney Foster, Sturgill Simpson, and many more for their public radio program. All these are recorded live in front of their audience.
The Crystal Bar 
The Crystal Bar is a good place to visit after a long day. Enjoy a nice cool drink while chatting with your friends. It is a popular place among locals, especially the younger people who love to enjoy the night after work.  
The Crystal Bar also offers some food choices, such as pizza to go with your drinks. 
Tune Up
The Tune Up is considered a hidden gem for locals and tourists alike. It is situated in the basement of The Armory Hotel. So, if you are booked in the hotel, this bar is a convenient stopover for a nightcap. 
The Tune-Up has a wide range of beer and wine menu options. So, tourists get to chill and relax while enjoying a good conversation with friends.
Copper | Whiskey Bar and Grill Bozeman
Tourists that prefer an upscale hangout place to relax at night should choose Copper | Whiskey Bar and Grill Bozeman.
This sophisticated tavern has a cool atmosphere that is perfect for a gathering of friends or family members.
Aside from its cozy place, the drinks are top-notch with their gifted bartender that knows how to mix drinks. 
Copper | Whiskey Bar and Grill Bozeman also offer delicious comfort food, such as burgers, steak fries, short ribs, and many other food choices.
Bar IX
For tourists that prefer an informal hangout place where they can enjoy drinks, DJs, and dancing, Bar IX is the place to go.
This college town bar has a lively setting that is ideal for guests that are looking to have the best nightlife scene when in the city.
This bar is not only popular among the locals, but also students and guests from other places.
Bar IX provides scrumptious food choices such as pizzas, burgers, fries, and deliciously made mixed drinks.  
Where to Dine in Bozeman 
Of course, a visit to Bozeman will not be complete without including your next food trip.
If you are looking for an exciting culinary adventure, the city would not disappoint. Take your pick from their superb appetizers to their mouthwatering desserts, they have diverse menu choices of different cuisines. 
So, what are you waiting for? Challenge your taste buds in your next dining experience.
Bridger Brewing 
Pizza is considered one of the best comfort foods ever created. Bridger Brewing does not disappoint. Their pizza is so good that it is a popular place among the locals. Their pizza slices are huge, perfectly sliced, and thin crispy crust. 
Bridger Brewing has several choices for pizza. Their most mentioned pizza options are Bison Pepperoni, T-Rex, Elote, and Wild Mushroom. 
Blackbird Kitchen – Bozeman
For tourists that prefer a more upscale dining experience, the Blackbird Kitchen – Bozeman is the place to go.
They are not too expensive, but the food they serve is worth more than that. Their atmosphere is also cozy that helps set the mood for a relaxing break. 
 The popular food choices at Blackbird Kitchen – Bozeman are Kale Salad, Roasted Beet Salad, Kale Caesar, and Salsiccia Pizza.
Revelry 
Guests that are looking for a restaurant that not only serves delicious meals but drinks too, should consider visiting Revelry.
Their specialties include unique handpicked wines, worldly draft, and bottled beer lists, exciting nightly specials, and amazing food options. They serve lunch and dinner daily.
The top food choices in Revelry are Fried Chicken Sandwich, Japan Chicken, Brussels Sprouts Caesar Salad, and Montana Burger.
Urban Kitchen
Established in 2017, Urban Kitchen is a contemporary dining scene. They serve local and seasonal American cuisine to their guests.
The warm and friendly atmosphere matches up to its neighborhood feel. Guests that are having a long day skiing, can spend a relaxing dining experience at this restaurant.
Their popular dishes are Grilled Montana Pork Chop, Onion Soup En Croute, Wild Mushroom Risotto with Parmigiano-Reggiano, and Brick Chicken. 
Where to Shop in Bozeman
Traveling to Bozeman would not be complete without dropping by some of their notable shopping centers. Aside from buying necessities, their shopping malls provide various items to all their guests. From clothing, accessories, to recreational functions, it is also a fun place to hang out with your family or friends.
Gallatin Valley Mall
An indoor shopping complex, Gallatin Valley Mall opened in 1980. They have several retail stores for clothes, shoes, home decors, toys, bookstores, and many more. This shopping center also features a casual dining experience and a movie theater. 
Re-Couture Boutique
For tourists looking for high-quality fashionable clothes that are recyclable, a Re-Couture Boutique is a good option. The store is locally owned and sells clothing and furniture to budget-conscious individuals. They also provide designer items and discounted prices. 
Re-Couture Boutique is the ideal place to shop for guests that are looking for good items to gift their loved ones, family, or friends. 
Schnee's Boot and Shoes
For tourists that are looking for apparel and footwear items for the outdoors, Schnee's Boot and Shoes is a popular choice. Established in 1946, the store originally served outdoor people, hunters, fishermen, and outdoor clothing. All their products are of good quality and are comfortable to wear. The prices are not too expensive either. 
Jonah & Sage
Jonah & Sage provides professional and chic clothing. If you are looking for apparel options that you can wear for work or during business meetings, this boutique offers a wide range of business outfits. They have a great selection of other dresses too, from casual to formal. 
Not only does Jonah & Sage sell clothes, but they also have great choices of accessories. 
Where to Stay in Bozeman
As a popular tourist destination, Bozeman offers a wide range of hotel options to its guests. The prices vary according to the accommodation type. 
Here are some of the commonly booked hotels in Bozeman.
Best Western Plus Grantree Inn
This four-star hotel is a casual hotel that is near to some of the popular tourist sites in the city. Best Western Plus Grantree Inn features relaxing rooms with free Wi-Fi, flat-screen TVs, coffeemakers, and minifridges. 
The Best Western Plus Grantree Inn also offers an indoor pool, a restaurant, and a bar.
Kimpton Armory Hotel Bozeman
The Kimpton Armory Hotel Bozeman is another four-star hotel. This upscale hotel is nearby the Bridger Bowl Ski Area, the Museum of the Rockies, and the American Computer and Robotics Museum. After a long day of recreational activity, tourists can enjoy the complimentary nightly socials. 
The Kimpton Armory Hotel Bozeman amenities include a gym, rooftop deck with a pool, bar, whiskey lounge, and a concert hall.
Comfort Inn
Tourists that prefer a lowkey hotel can opt to book their accommodation at Comfort Inn. This two-star hotel is a roadside hotel that provides an airport shuttle. It is also close to some of the popular tourist sites in the city. The hotel also offers complimentary breakfast. 
SpringHill Suites by Marriott Bozeman
This three-star hotel is a relaxed all-suite hotel. SpringHill Suites by Marriott Bozeman is close to Bozeman Yellowstone International Airport and it offers an airport shuttle service. Its amenities are a pool, hot tub, gym, convenience store, casual bar and restaurant, and a patio. 
With all these exciting activities, head down to Bozeman for a relaxing adventure with your family, friends, or special loved ones.
Take a break and enjoy the lovely scenery that the city has to offer. Explore the natural wonders of the place and be in awe of its majestic mountains and rivers.
Frequently Asked Questions about Bozeman, Montana
Why is Bozeman Montana so popular?
think Bozeman is popular because it has something for everyone. It's a great place to visit if you want to ski or snowboard in the winter, and there are also lots of great hiking trails and fishing spots in the summer. Plus, it's only a few hours away from Yellowstone National Park.
Is Bozeman worth visiting?
Worth is a relative term, but we absolutely think Bozeman is worth visiting. There's a lot to do in the city itself, and it's also a great jumping-off point for exploring all of western Montana. Plus, it's always nice to escape the hustle and bustle of big cities and relax in a smaller town.
What's the weather like in Bozeman?
Bozeman has a mild climate, with average temperatures ranging from the low 40s to the mid-70s. The city sees a fair amount of precipitation each year, so pack your raincoat if you're visiting during the winter or spring!