The many attractions in Florence, South Carolina, might draw you in, but its small community vibe will make you stay for more.
Florence city is the county seat for Florence County and a part of the so-called Pee Dee region in South Carolina.
The region includes eight counties that run along the Pee Dee River.
The city started out as a railroad junction and is now a significant part of the state.
Where is Florence, South Carolina?
The city is often just a stop on the way to Myrtle Beach or a half-way point of New York and Florida, but the city has much more.
Florence is teeming with extraordinary events and a lively art scene.
They also put emphasis on where they came from and honoring those they've lost.
Not to mention their collection of 14 parks or recreation areas scattered across the city. 
Here are 15 of the best things to do in Florence, SC!
Florence County Museum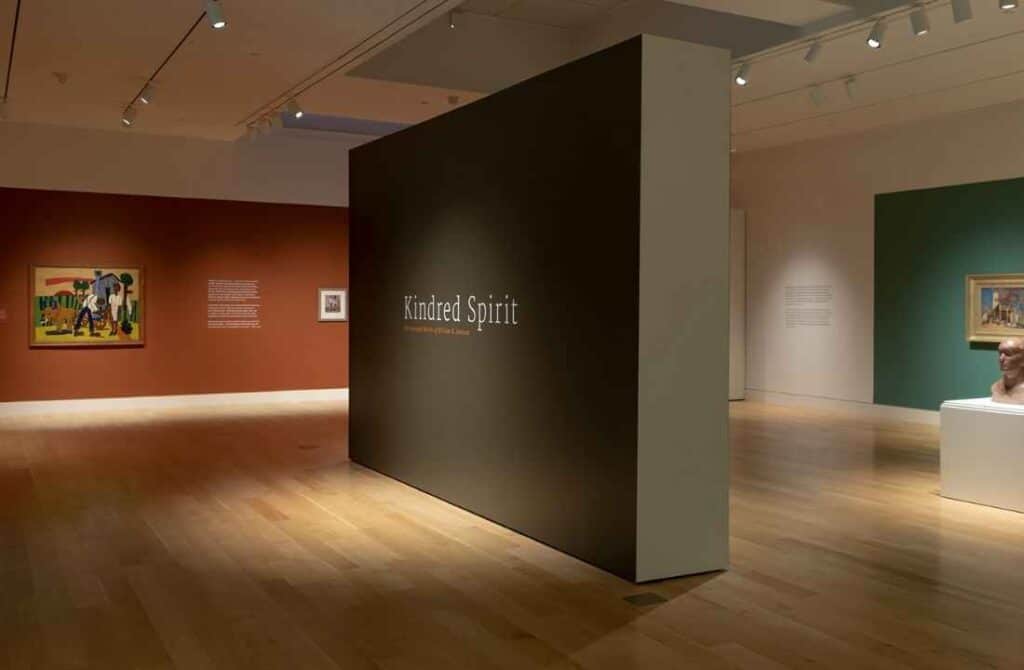 The first museum on the list is the renowned Florence County Museum.
Aside from the culture and history it brings, the museum hopes to showcase the Pee Dee region in a world stage.
It highlights Southwestern culture and art from both local and regional artists.
Their permanent collections are also impressive.
It includes historical displays of the city and Pee Dee region, Asian artifacts, memorabilia from the World War and Civil Wars, and a Native American pottery collection.
It's packed full of interesting information with a tribute to the past and the present community.
Francis Marion University Performing Arts Center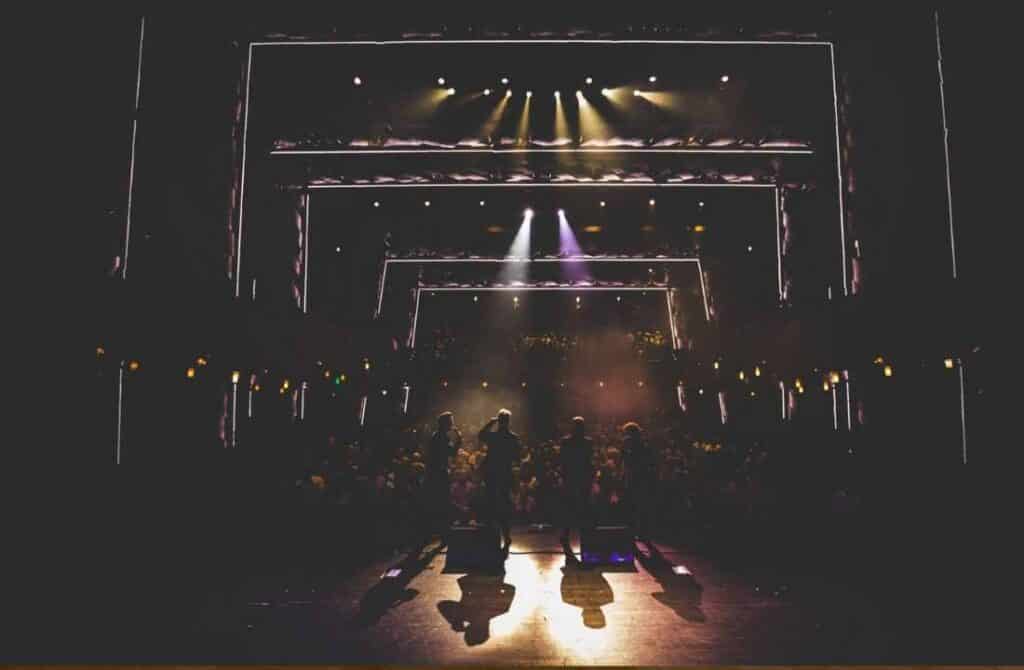 This is the place to go to in Florence for anything arts and culture. The Francis Marion University's Performing Arts Center is the main venue of many local, national, and international performances year-round.
Events held here range from dance performances, concerts to theater.
You can find local acts like the Florence Symphony Orchestra and South Carolina Dance Theatre here.
There's something for all ages, and is a jewel in the city with its state-of-the-art amenities.
It's a great way to spend the night, and you can even explore other parts of downtown after the show.
Palmetto Peddlers Antiques Mall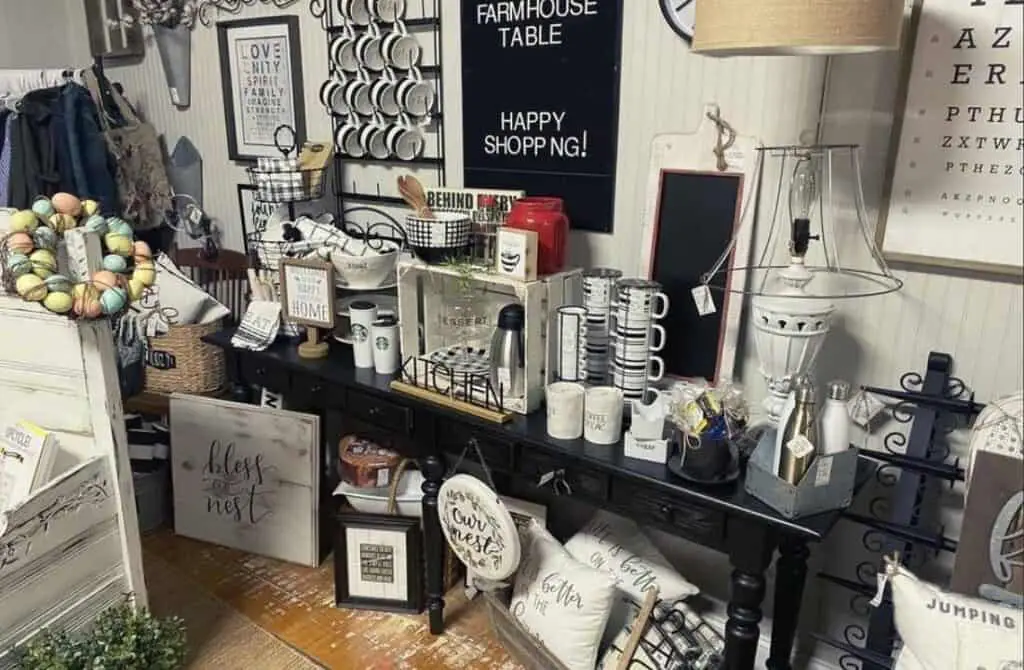 If you're looking for a place to shop, the Palmetto Peddlers Antiques Mall with its 38,000 square foot space is perfect for you.
It's located in a former factory with vendors of pristine antiques, collectibles, home decor, and more.
You can find almost anything here from furniture, vintage items, and even toys!
They change the selection once in a while, so get these collectibles while you're here!
Cottle Strawberry Farm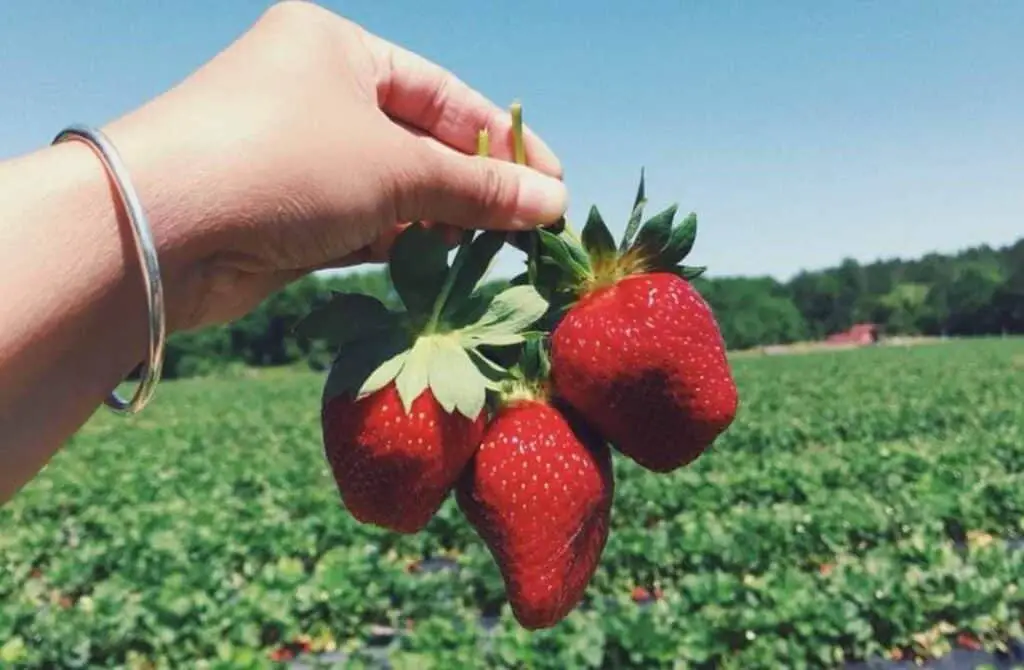 Take a trip to the Cottle Strawberry Farm, a fresh and local farm that's all about strawberries.
They're open to the public during spring, where you can pick your own strawberries!
They're also open during the strawberry season from mid-April to mid-July.
The farm is owned by a small family led by Ms. Cottle. Stop by for strawberry picking when the season's just right.
Florence County Museum
Another museum you can't miss is the Florence County Museum. It highlights the history, artists, and culture of the city.
It focuses more on art and history and is relatively smaller than the other museums.
They have a collection of Civil War artifacts, works by William H. Johnson, and the Wright Collection of Southern Art.
They even have an interactive table to see how Florence grew to the city it is today.
It's right downtown, so you can spend an hour or two in this museum, then relax in one of the many shops nearby.  
Mars Bluff Atomic Bomb Impact Crater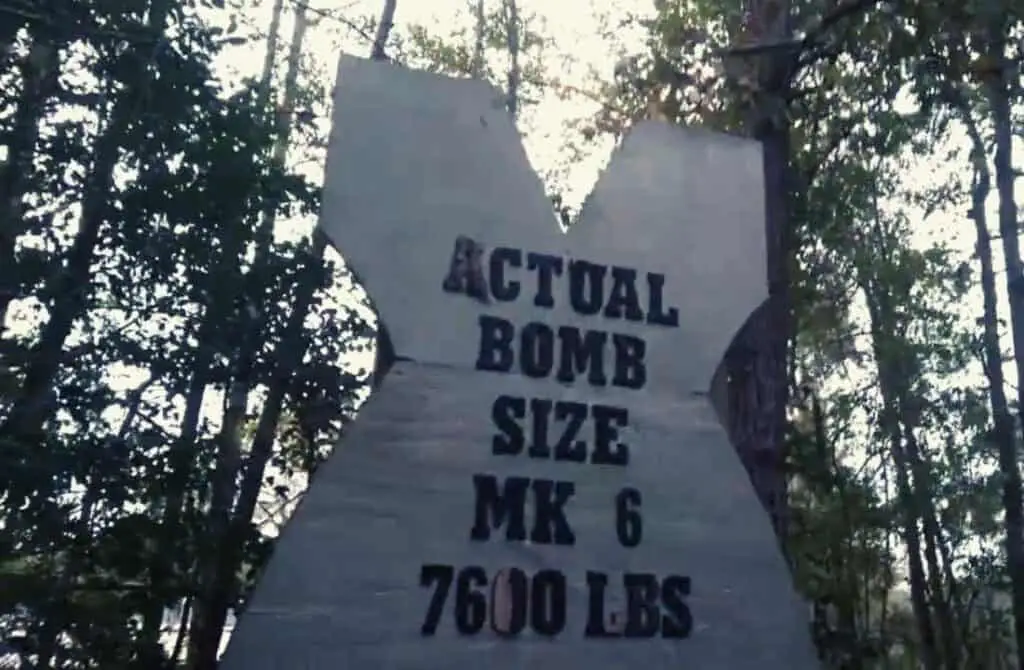 A unique landmark here in Florence is a marker for an atomic bomb that was accidentally dropped in the city on March 11, 1958.
The 7,600-pound bomb was unarmed and created a crater in what was once an unsuspecting garden.
Thankfully, no one was killed, and it's still there as a reminder of the days of the Cold War.
You can find the marker near Francis Marion University, but the actual crater isn't that easy to find.
It's definitely a one-of-a-kind experience for the small town and reels in all kinds of history buffs.
This fascinating video covers the incident in great detail.
Florence Veterans Park
Considered to be a hidden gem, the Florence Veterans Park honors those serving or have served in the military.
It's located near the Florence Center and has memorials, sculptures, and a serene landscaping detail in the area.
Some of the landmarks here are the Wall of Honor, Wall of Tears, and sculptures by Alex Palkovich.
They also house a 30 feet monument for all branches of the military.
It's a moving monument for the military arm of the country and worth a visit.
Florence National Cemetery
Florence's community gives great importance to honoring those who served in the war.
A testament to that is the Florence National Cemetery.
It's part of the National Register of Historic Places.
Also, it pays tribute to the unnamed soldiers who died during the war.
One of the people in the cemetery is Florena Budwin.
She was a brave Civil War soldier who pretended to be a man to find her husband and fight alongside him.
Florence Stockade
Located beside the National Cemetery, this is known as the Stockade and the Confederate States Military Prison.
It was a Civil War prison where almost 18,000 soldiers were held from 1864 to 1865.
Many of the unnamed soldiers who died here were buried in the National Cemetery.
The site now only has a marker and a commemorative gazebo detailing the events.
You can learn more about this through a guided walking tour from the City of Florence Trail System.
Seminar Brewing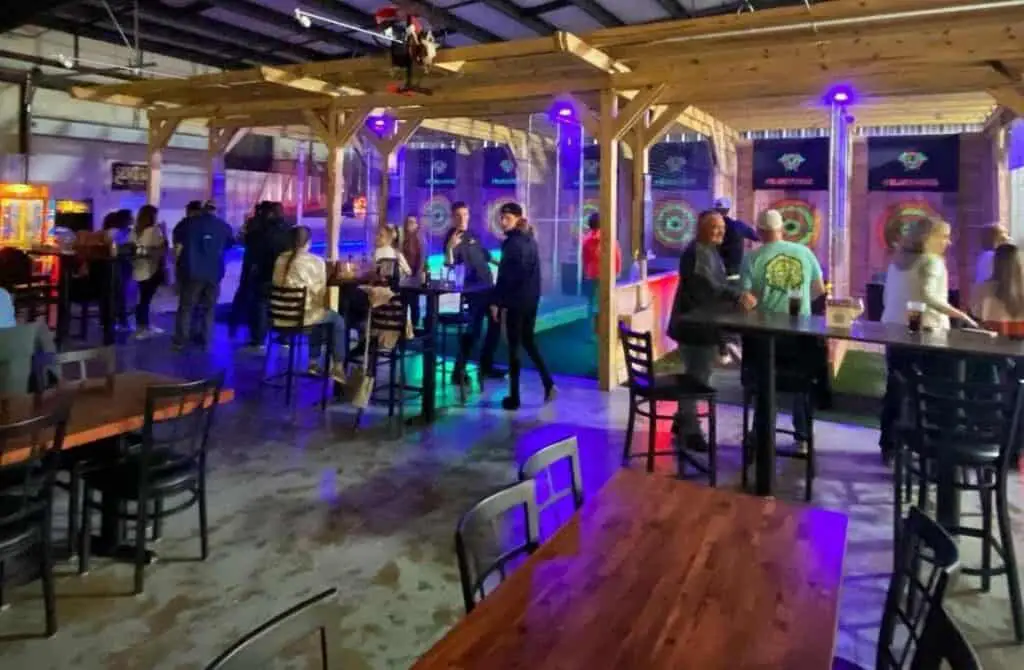 Before you go on a food trip to the city, you can visit one of Florence's three breweries.
Seminar Brewing takes their craft seriously and was the first commercial craft brewery in South Carolina.
They supply to many bars and pubs in both South Carolina and Georgia and only serve the best they offer. 
They have a dining area in the brewery that can seat 75 people with a shaded outdoor beer garden.
Visit their tasting room, sample their drinks, and get a tour of the place.
War Between the States Museum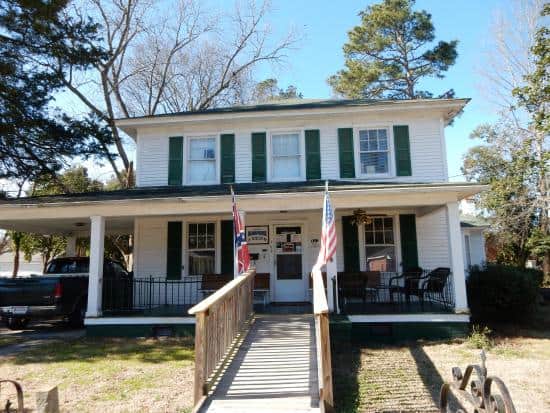 This one's definitely for the history buffs, especially those with interest for collections from 1850 to the 1900s.
Even with such a specific period, many still flock the War Between the States Museum.
The museum houses memorabilia from the Florence Stockade and even has pictures framed of military personalities.
You can also see your family genealogy here using their reference library.
Timrod Park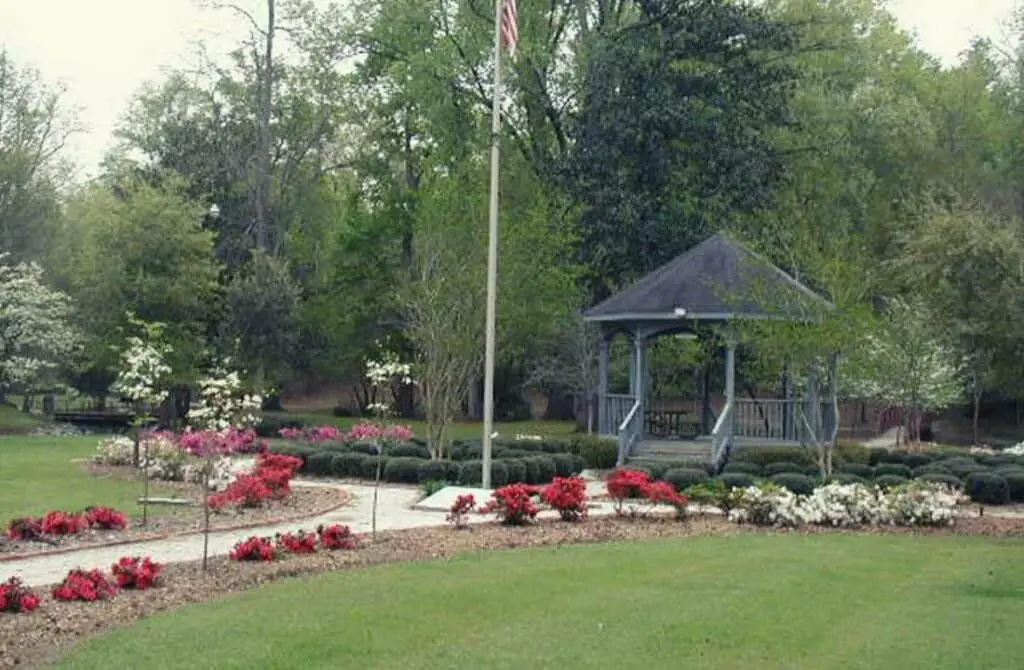 One of the 14 parks that exist in the city is Timrod Park.
It has 18 acres of land with many outdoor recreation options or just relax under the shade of a tree.
They have several picnic tables and shelter, including outdoor grills for a complete picnic experience.
There's also a playground for the kids, a gazebo, an amphitheater, and a fitness area.
If you're into sports, you can use one of their 14 tennis courts.
It's a reprieve from the other destinations in the city and gives you time to appreciate nature and take a break.
Florence Trail System
Keep your body moving with a nature adventure in Florence's many hiking and biking trails.
The Florence Trail System is a handy guide for most of the trails you can find in the city.
It's a 45-mile map all linked together from different paths, connecting parks, historical sites, and will show you the town's sights.
These trail connections include Rail Trail Connections, Urban Connections, Freedom Florence Connections, and Fitness Trails. Check it out here.
Red Bone Alley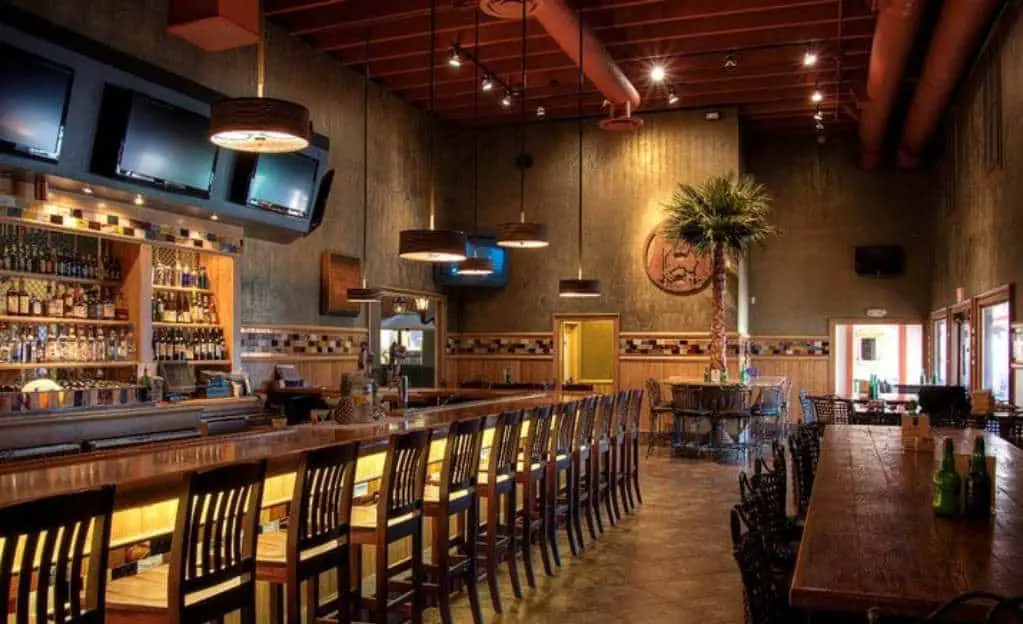 Designed after the Charleston cafe experience, the Red Bone Alley is a unique Florence dining experience.
The restaurant itself is two-stories high and has a dramatic, theatrical space.
It includes an open atrium, a back porch, an upstairs balcony, and a sports bar and grill.
It even has a space for the kids! Their menu is comprised of all your South Carolina favorites, all fresh and locally sourced.
Pee Dee State Farmers Market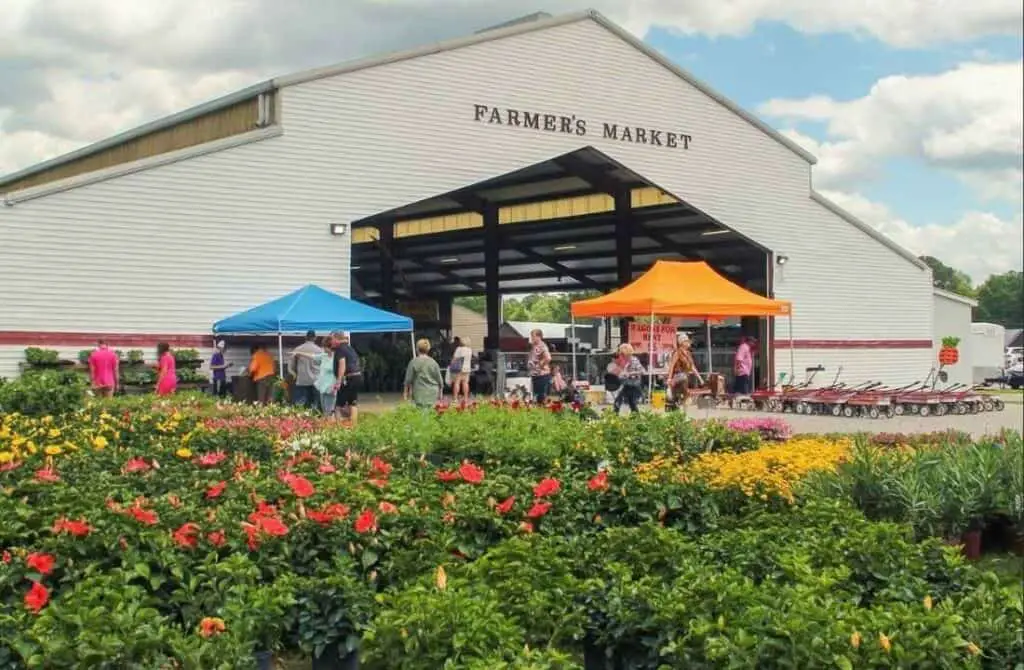 Your Florence trip wouldn't be complete without a trip to the Farmers Market.
This market is housed in a 55-acre site with anything and everything you can imagine a farmers market to have.
It has a collection of fresh fruits and vegetables, local goods, and even plants and flowers.
They also have other products depending on the season, like Christmas trees, pumpkins, among others.
They host both Pee Dee Spring and Fall Plant & Flower Festival every year.
Frequently Asked Questions:
Where to eat?
There are many options, and it all depends on what you're looking for.
For a fine dining experience, you can try Town Hall or Victors. For something more casual, go for Julia Belle's.
What's near Florence, South Carolina?
Florence is part of the Pee Dee Region, where you can take a lot of day trips. Some day trips are part of South Carolina trails.
You can also go to Myrtle Beach, only an hour and a half drive from the city.
Or Lynches River Park, just a 20-minute drive.