Take a chance on some smaller towns and destinations with Temple in Central Texas. This isn't in the typical tourist's go-to destination, but it's still somewhere worth making the trip.
Temple is a beautiful, charming town nicknamed "The Wildflower Capital of Texas." The city offers the simple things in a vacation: rolling hills, calm waters, a little bit of history, and a welcoming community.
The town used to be a railway stop and is now a bustling, busy center. Head on over and see what you're missing.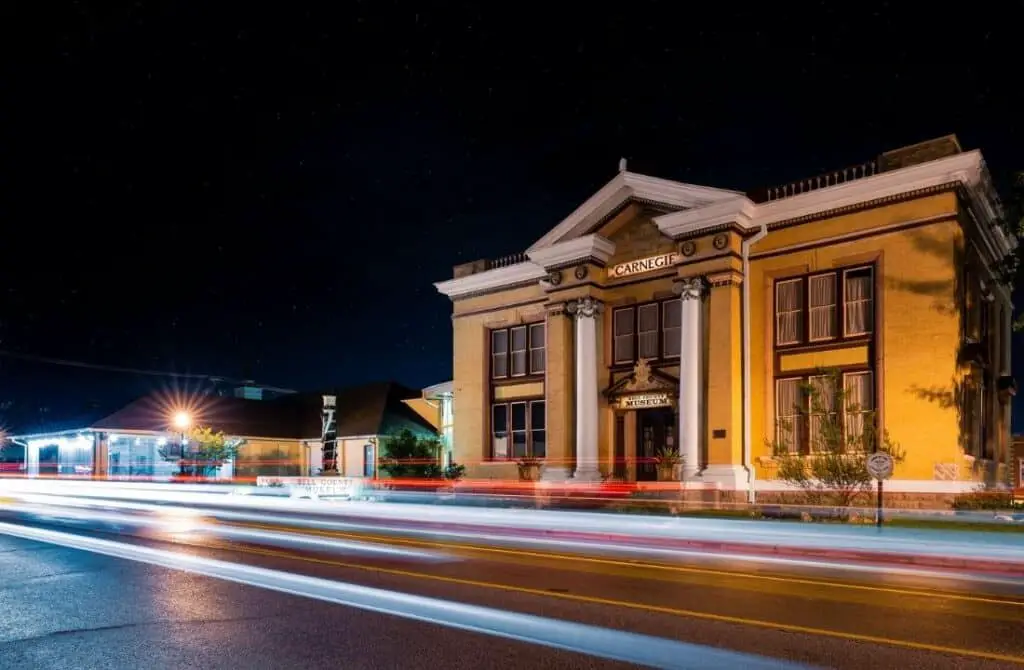 From Austin, the ride is about an hour with 68 miles of distance in between. On the way, you'll be able to stop at Round Rock, Georgetown, and other nearby Central Texas cities.
Farther north, Temple is just about 40 minutes and 35 miles away from Waco.
Find out what the best things to do in Temple are, with this roundup we made just for you!
Temple Railroad and Heritage Museum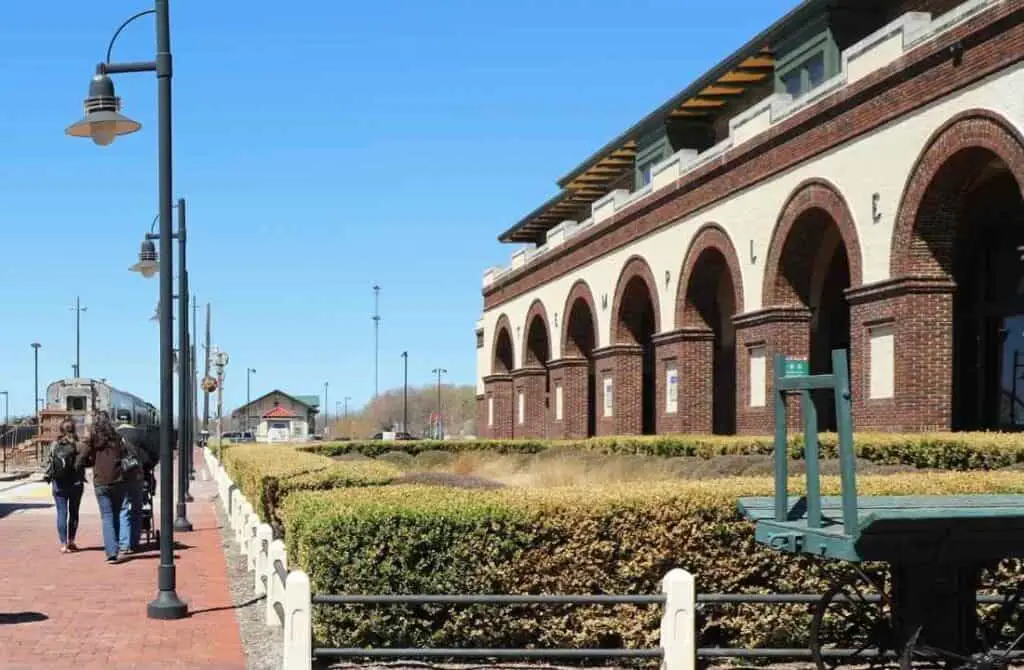 Owing to the city's history with rails, the Temple Railroad and Heritage Museum is a must-see. The Santa Fe Railroad Company was a big part of Temple's history in railways.
In fact, the main building of this museum is the Santa Fe Depot, built in 1911.
The museum includes a research library, permanent and rotating exhibits, and vintage railway equipment. Discover more when you visit the museum!
Miller Springs Nature Center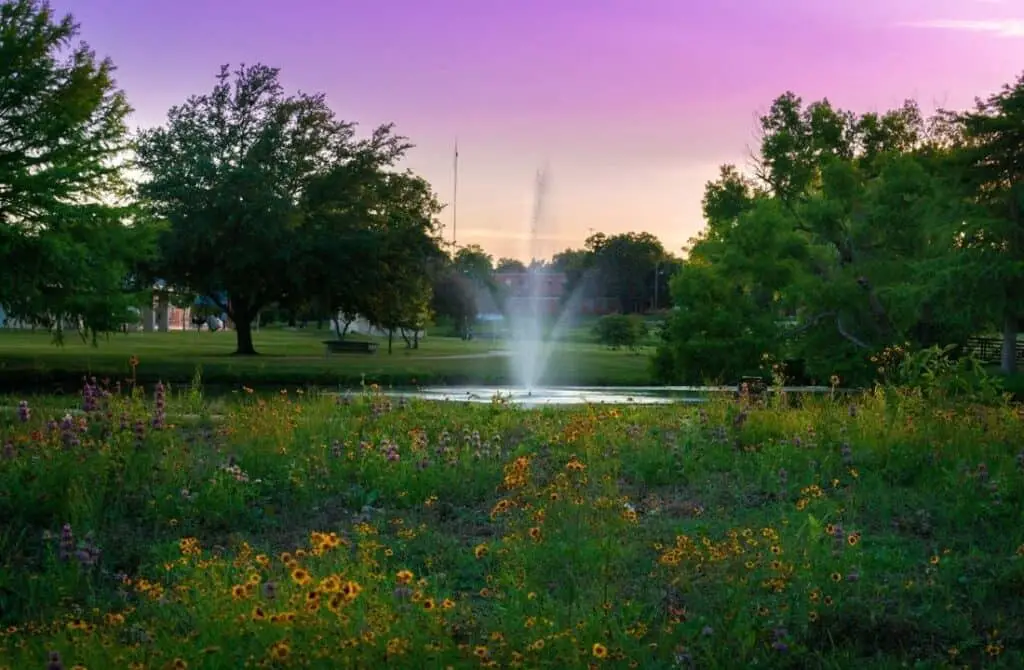 The tranquility, peace, and quiet are what they have at Miller Springs Nature Center. The center is a vast 260-acre land sandwiched between Lake Belton Dam and Leon River.
It's a space for wildlife, nature, and overlooks. They cater to not only animals but also welcome visitors for free.
Their trails are suitable for all kinds of outdoor experiences. Go jogging, hiking, or even mountain biking in their many trails.
You can also try fishing or just watch the stunning sceneries in the overlooks. You don't want to miss Miller Springs, it's definitely one of the best things to do in Temple, Texas.
Czech Heritage Museum and Genealogy Center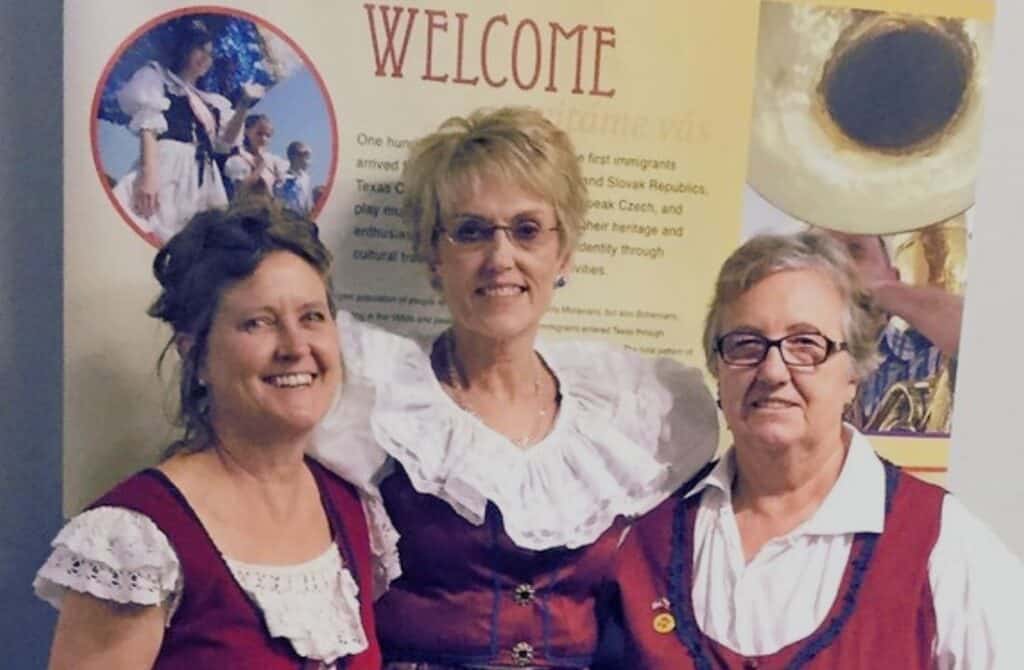 If you've always wanted to know more about your ancestry, this is an excellent opportunity to find out. The museum specializes in the current Czech Republic and the history and lineage of people. 
They have the largest collection of Czech-related genealogy and even have exhibits of traditional marionettes and military equipment.
Their other artifacts include a 1549 Bible and literature written with Slavic ink.
Temple Lake Park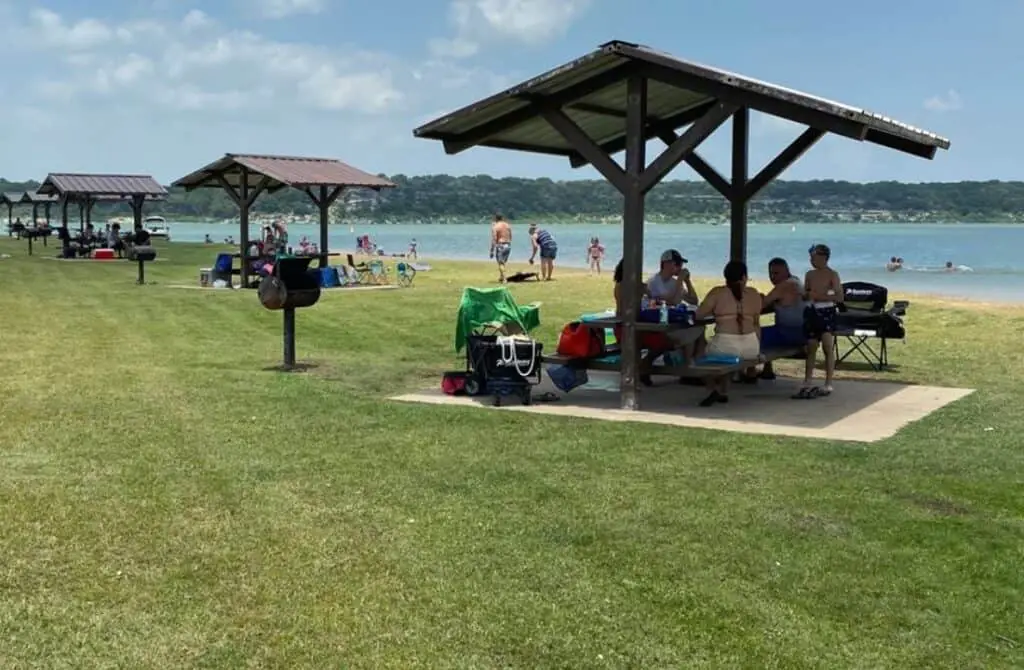 Temple Lake Park is perfect for a day dedicated to a laidback afternoon. The park is covered mainly by a manmade wetland for wildlife that spans 25 acres. You can spot some animals like deers or turkeys.
The park is also best for picnics and barbecues with the family. It also has a playground for the kids and a beach to swim around in.
Maybe even try your hand at fishing in the lake. Who knows what you'll catch! It's a fun, family affair here at Temple.
Lions Junction Family Water Park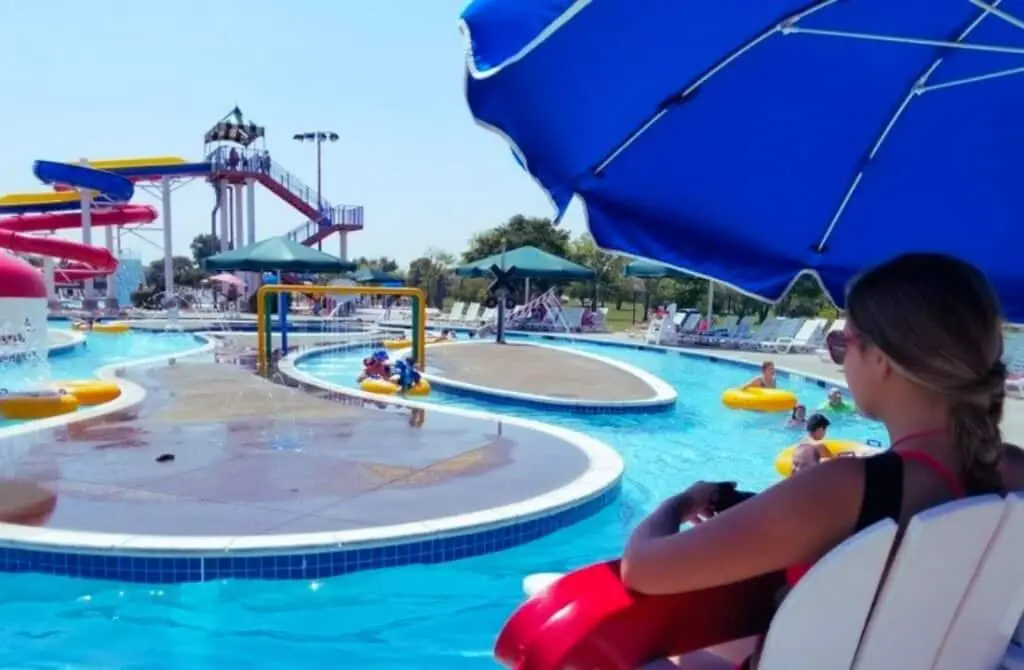 Among the number of water parks in the area, the Lions Junction Family Water Park is probably the best one yet. They've got everything you need for a fun day in the water.
Jump into a deep water pool, diving boards, and water slides that go up to three stories high.
They have unique pools for children and a lazy river for anyone who wants to take it easy. If you're looking for more of a thrill, they do offer a rock climbing wall in the park.
For fun in the sun, this is one of the best things to do in Temple!
Ralph Sr. and Sunny Wilson House
The Wilson House, as the locals call it, is a 1959 home built by Ralph Wilson Sr. The home embodies the designs of its time with a ranch-style home.
Additionally, the house still highlights plastic laminate, which was the critical product of the Wilsonart Company.
Ralph Sr. actually used his house as a testing site for his laminate product and can be seen in many furniture and decorations inside the home.
It's an integration of both traditional and modern architecture.
It's an incredible display for those interested in art and architecture. Currently, it's listed as part of the National Register of Historic Places.
Pepper Creek Trail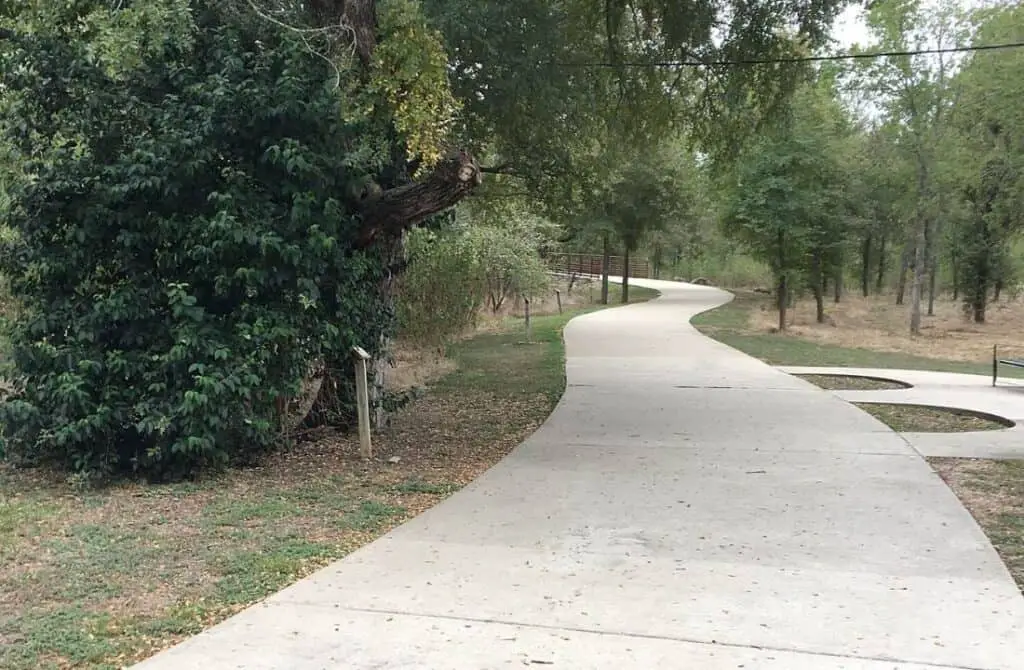 A good run needs some scenery to go with it. Pepper Creek Trail is good for both of those things.
Here, you can go walking, jogging, hiking, or biking. It's a paved trail that runs along Pepper Creek.
The course is surrounded by nature and peppered with cool stops. You can find a hidden waterfall, picnic areas, and bridges. Stop by when you're in Temple!
Summer Fun Water Park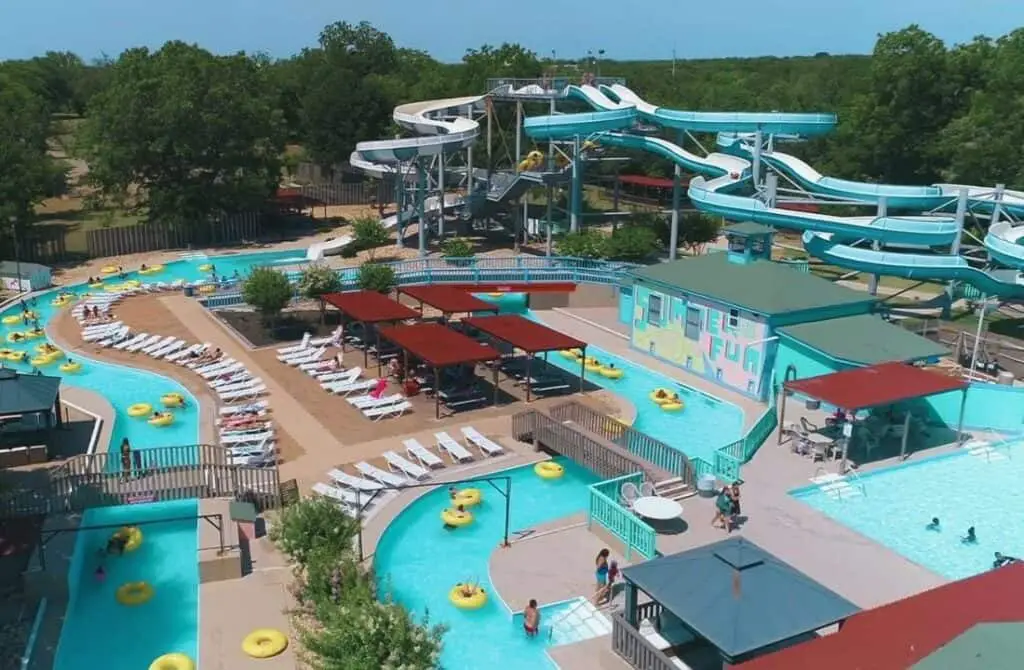 Don't beat the heat with just one water park; make it two and go to Summer Fun Water Park to continue the water adventures!
This water park is for all ages, with adult nights for the parents and family nights for the whole family. They have giant slides, live music, and a 40-foot tower!
Whistle Stop Park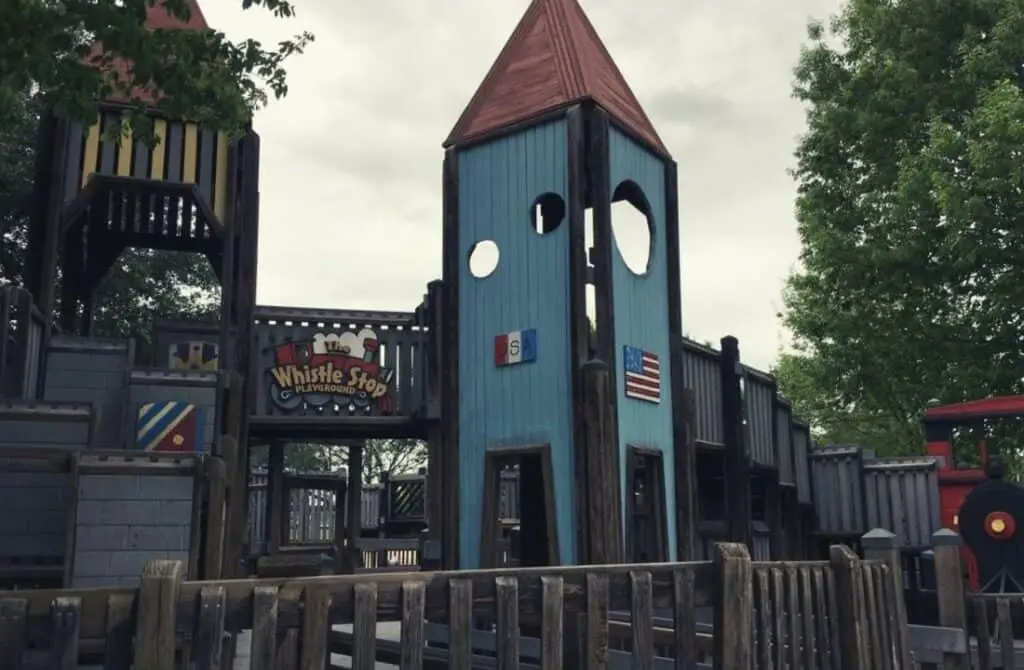 Not only is this a fun place for your kids, but the playground is also railway-themed, keeping up with Temple's railway history.
It's a nice quiet time for the parents and an entertaining adventure for the children.
The park is also close to the railway tracks, so they might catch a train passing by. The park is complete with swings, slides, rope bridges, climbs, and so much more!
3 Texans Winery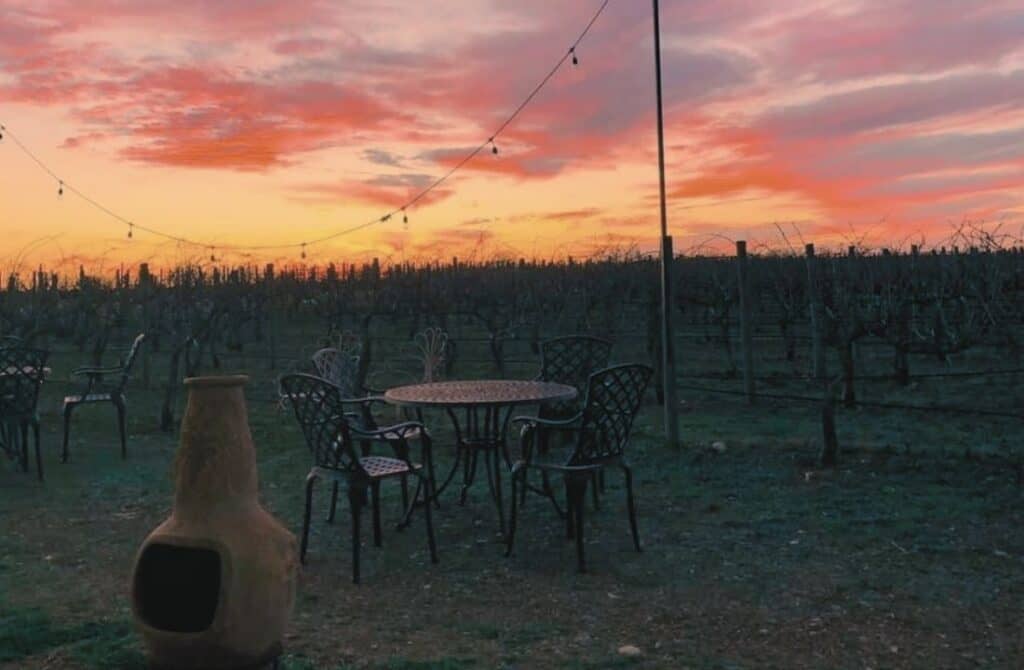 You're sitting on a patio, overlooking a scenic vineyard; there's fresh air and nature all around you. Doesn't that just sound good?
That can definitely happen on your trip to the 3 Texans Winery. It can even get better with a glass of wine. 
The winery and vineyard is a proud family and female-owned business that started in 2009. They're a mother and daughter duo that dreamt of having 4,000 grapevines in their backyard.
The place is beautiful, and you can get a taste of their wines and even bring a bottle home for yourself.
Miller Park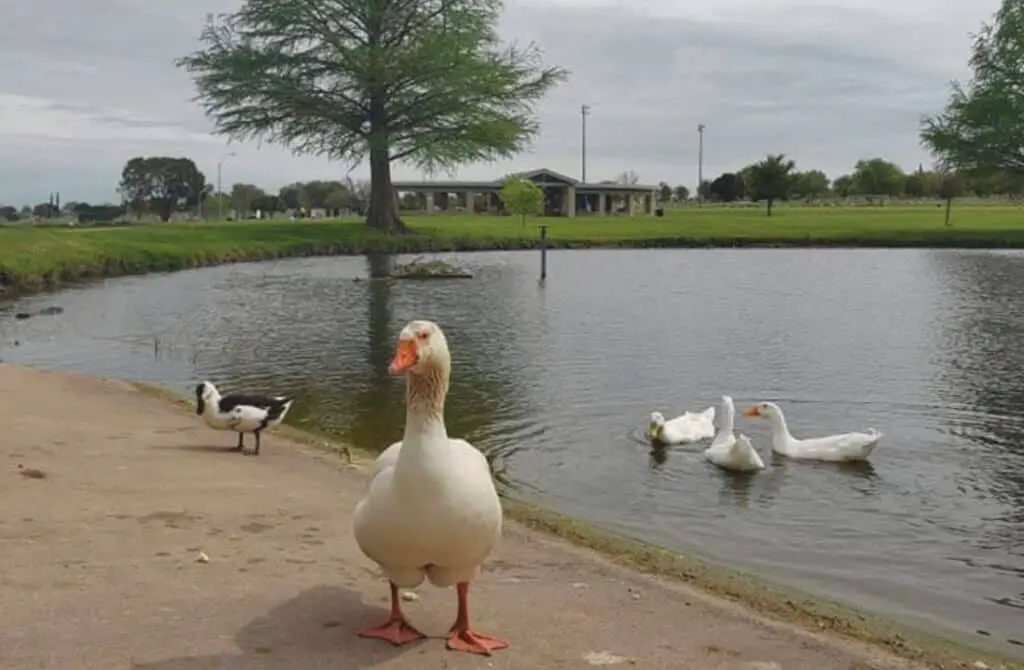 Thinking of going for a picnic? Miller Park is a family-friendly park you and your kids can go to. For the kids, there's a playground and splash pad.
And for lunch, you could get out your barbecue and start to grill in the park's barbecue stations and picnic pavilion.
If you're on a solo trip, the park could be where you take your daily runs and jogs.
Or, if you want something more energizing, a good soccer game could be perfect in the soccer playground here.
Bell County Museum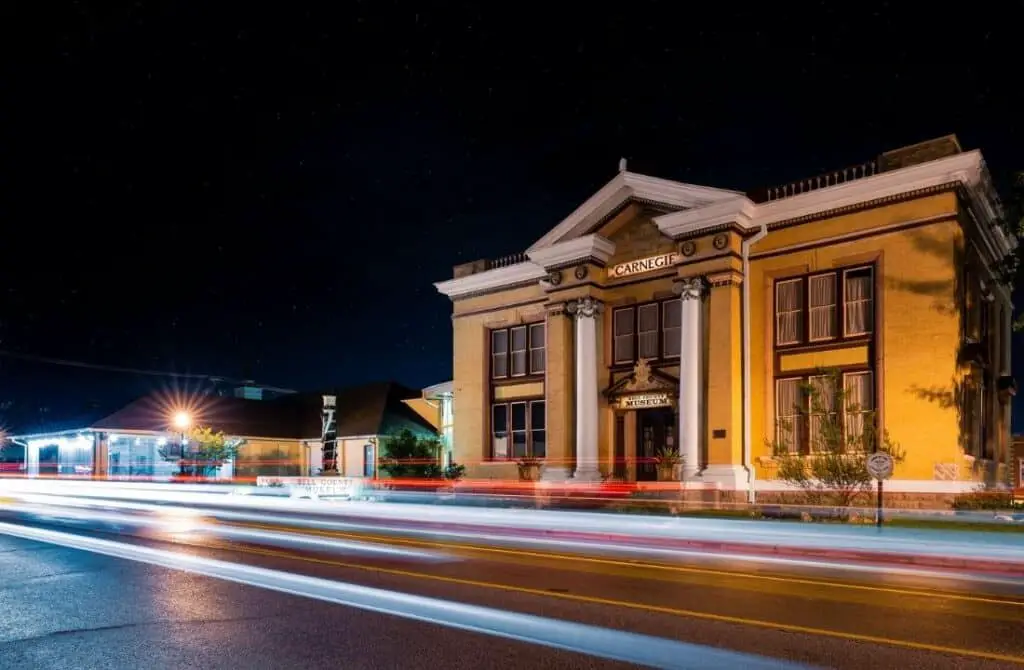 Just a short ride from Temple, the Bell County Musem is a Belton City attraction. It gives you a peek of what life was like in the olden days of Bell County, including Temple.
They have permanent and traveling exhibits, including the Moustache Teacup collection and the Chisholm Trail Monument.
You can also participate in a guided archaeological dig and learn all about the past.
There are many interactive activities and insights on the past, present, and future of Bell County.
Where to eat
The food here in Temple has some of the freshest and most lovely restaurants you'll find. Their cuisine hails from all over the world, but they're all very authentic.
For comfort food and fresh ingredients, try Megg's Cafe.
Try Green's Sausage House's Texas-style Czech cooking or Mee's Authentic Thai Cuisine for authentic cuisines. For something a little fancier, head to Cheeves Brothers Steak House.
Where to stay
The small community of Temple has different neighborhoods to explore. The Airport Road is a bustling part of town. It's near many attractions and is very family-friendly.
Berger Road is more rural and a quieter place in Temple. This is near sights like Miller Park.
Hickory road is the suburban area of town, and it's convenient and accessible to attractions in nature.
Some hotels to choose from are Comfort Inn & Suites, Red Roof Inn Temple, or Hampton Inn.
Day trips from Temple
While the state capitol is just an hour away, there are many other destinations you can opt to visit. You can include in your day trips the city of Georgetown, Waco, or Salado.
Frequently Asked Questions
What is Temple TX known for?
Temple is known for its central location in the state of Texas, as well as its lively and vibrant culture. The city is home to a number of attractions and events that draw visitors from all over the world, making it a popular destination for both tourists and residents alike. Temple is also known for its diverse population, which includes a large number of immigrants from all over the world. This diversity is reflected in the city's culture, which is a mix of traditional Texas values and modern influences.
What is there to do in downtown Temple?
There is a lot to do in downtown Temple! The city is home to a number of shops, restaurants, and businesses, as well as a variety of cultural and historical attractions. Visitors can explore the Temple Railroad & Heritage Museum, catch a show at the Temple Civic Theatre, or stroll through the historic downtown district. There is also a variety of nightlife options available, making downtown Temple a great place to spend an evening.
Are dogs allowed at Temple Lake Park?
Yes, dogs are allowed at Temple Lake Park! The park is a great place to take your four-legged friend for a walk, and there are plenty of amenities available for both you and your pet. The park also has a designated dog swimming area, so you can cool off with your pup on hot summer days.
How safe is Temple Texas?
Temple is a very safe city, with a crime rate that is significantly lower than the national average. The city's police department is highly effective, and residents can feel confident walking around at night. Temple is also home to a number of hospitals and medical facilities, making it a great place to live for those who need access to quality healthcare.
What city is closest to Temple TX?
The closest city to Temple is Waco, which is located about 30 miles to the south. Waco is a larger city than Temple, and it offers a variety of amenities and attractions that visitors can enjoy. However, Temple is the more convenient option for those who are looking to stay close to the central Texas region.
You might also like: