Known for its beautiful parks and gardens, Tallahassee is the capital of Florida. The largest city in the region of the Panhandle, this city is the center for trade and the agricultural sector. Thus, making them the 8th-largest city in the entire state of Florida.
With their numerous sites, landmarks, and notable schools in the state, it is no wonder this city is a popular tourist destination.
Rich in history and natural resources, what more can you ask for a quick get-away or a weekend holiday vacation?
Historical Sites and Landmarks
The history of Tallahassee, Florida, can be traced back to AD 1200. Before the Europeans came to the country, indigenous people lived in the area for thousands of years.
It was in 1824 when the city became the capital of Florida. 
Lake Jackson Mounds Archeological State Park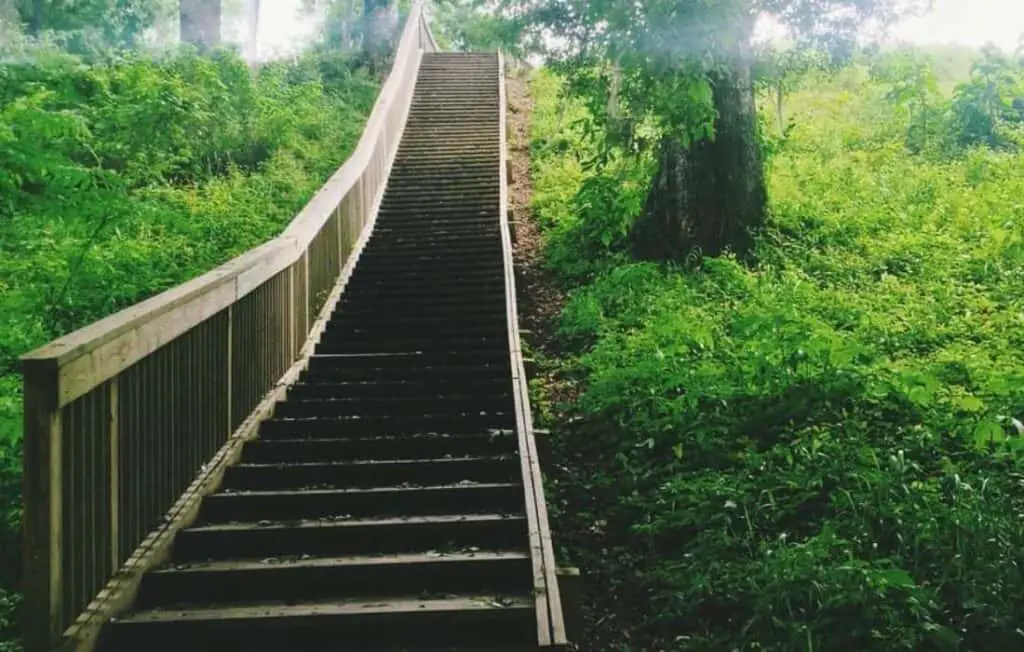 Considered one of the most important archaeological sites in Florida, these earthwork mounds are found at the Lake Jackson Mounds Archaeological State Park. In 1971, this historical site was listed on the U.S. National Register of Historic Places.
If you are a history buff, this place is ideal for you. Learn more about the lives of the indigenous people that lived in the area from AD 1000 – 1500.
Top Review: "The state park service has done a great job at maintaining the facilities and the picnic grounds are kept clean. I would highly recommend taking a walk through one of the interpretive trails. While you are out there it is easy to get lost in time as the world slips away and all you hear is the wind in the trees and the babbling stream that cuts through the forest. If you are looking for an afternoon adventure in Tallahassee, come check out the park and enjoy the real Florida." – JT
3600 Indian Mound Rd Tallahassee, FL 32303
Mission San Luis de Apalachee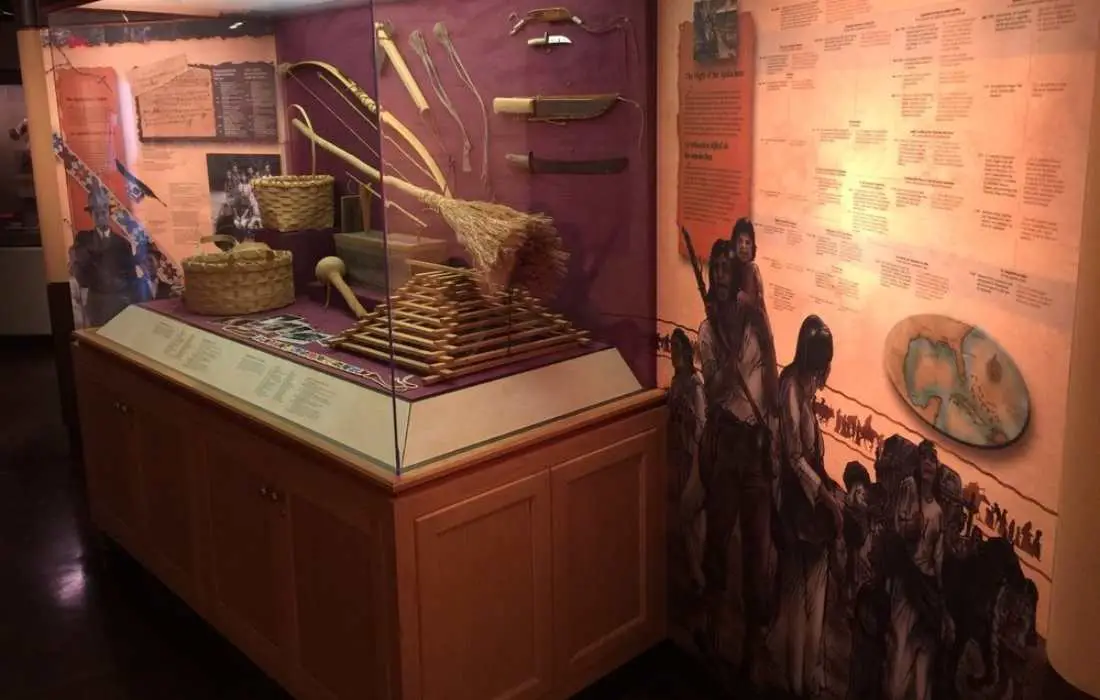 Constructed in 1656, Mission San Luis de Apalachee was a Spanish Franciscan mission.
The mission can be found in the capital of Apalachee Province, a descendant settlement of Anhaica. This was part of the effort of Spain to colonize the peninsula of Florida.
The site became a U.S. National Historic Landmark on October 15, 1966. It is a good place to visit, especially if you wish to learn about the colonization of Spain during the early 1600s.
Top Review: "Love taking visitors to this interesting and beautiful place. The enactors are great to speak with and will impart their historic knowledge. It is fascinating to watch Master Blacksmith at work, and he is wonderful with allowing the children to be hands-on! It is a very low admission price. There is a lovely gift shop also.They have special events periodically, such as Solstices and there is free admission on the day of Blessing of the Animals. Do not miss !!!" – Margaret F.
2100 W Tennessee St Tallahassee, FL 32304, (850) 245-6406
The Grove Museum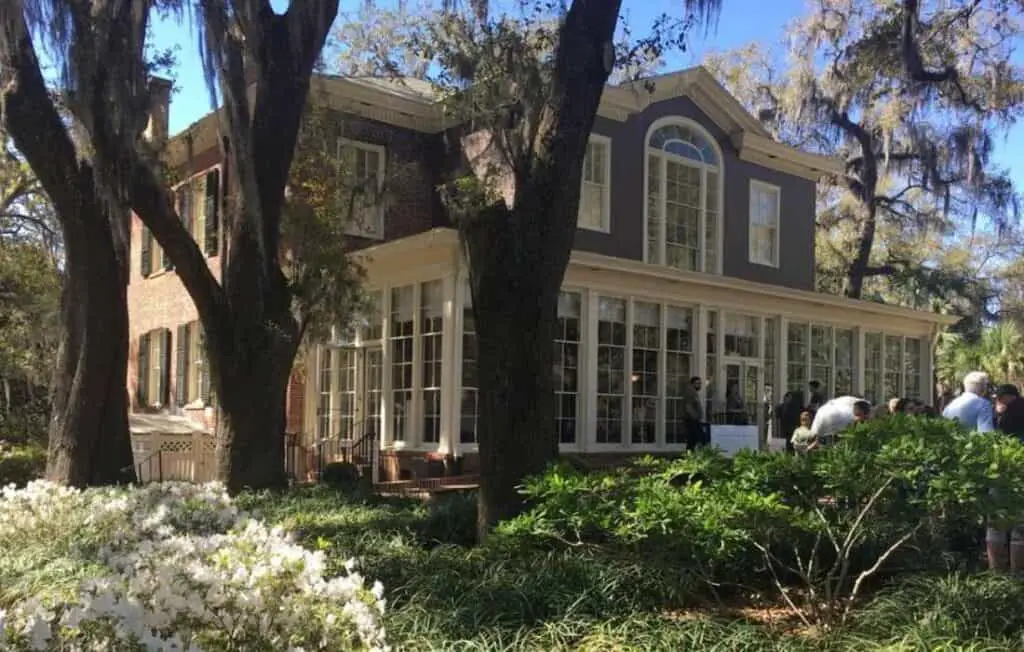 Officially known as the Collins House at The Grove, The Grove Museum is an antebellum plantation house.
Built around 1840, this museum is an example of Greek Revival architecture. Its distinct feature is the pedimented portico, which is supported by Tuscan columns.
The state of Florida acquired the property in 2009 and converted it into a state historic house museum. 
Top Review: "My family and I looked up some easy, relaxing things we could do on a day trip. We found Tallahassee, FL & landed on the Grove. The tour was informative, & entertaining. The tour guide was very kind, passionate, & interactive. The tour focused on how the home was built & how the people living within the home evolved to be on the right side of history. The grounds themselves were beautiful & picturesque. 10/10 would recommend." – Whitney R.
902 North Monroe St Tallahassee, FL 32303, (850) 577-0228
The Knott House Museum (Temorarily Closed for Renovations)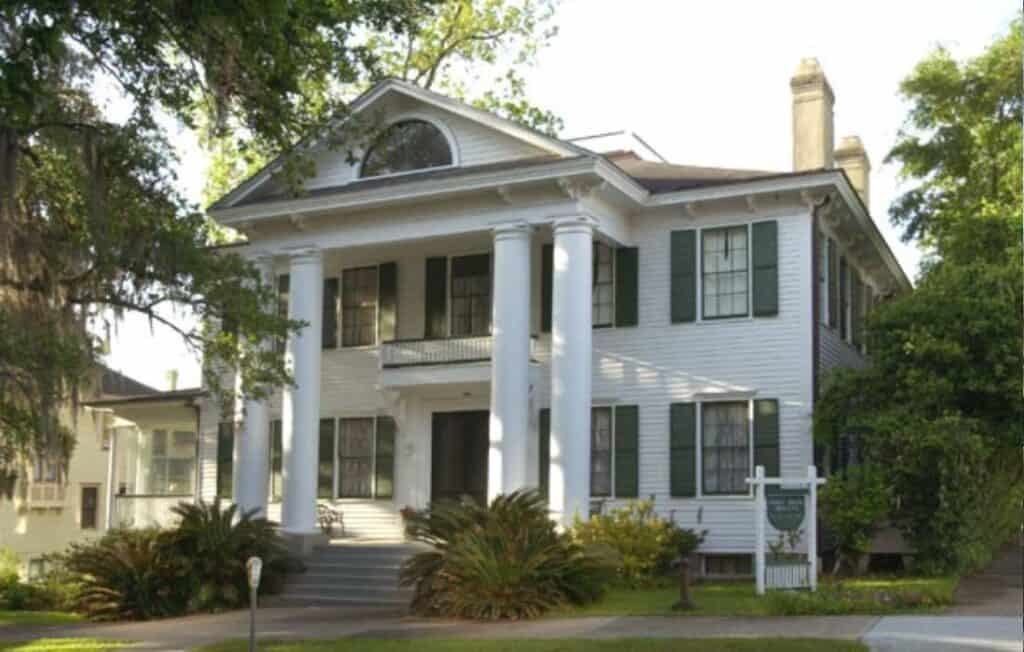 Constructed in 1843, the Knott House Museum features exhibits with 1929 furnishings.
It has a long-standing history, particularly about Tallahassee. It used to serve as a temporary Union Headquarters, where Union Brigadier General Edward M. McCook used to stay.
If you wish to learn more about the union history in the city of Tallahassee, this museum is a must-see.
Top Review: "The museum gives daily tours and the day I came there were free mini versions. We were shown the downstairs floor of the house. It has old furniture that was brought throughout the country and though some of it does not completely match, the house looks cool. Poems were written to pair off with each item of furniture to give a little entertainment. All of the decorations and furniture are fragile and nothing is to be touched without cloth gloves. The staff is super friendly and welcoming. The house is decorated for the holidays and so it is ever changing style while maintaining its history." – Ivan B.
301 E Park Ave Tallahassee, FL 32301, (850) 922-2459
Tallahassee Museum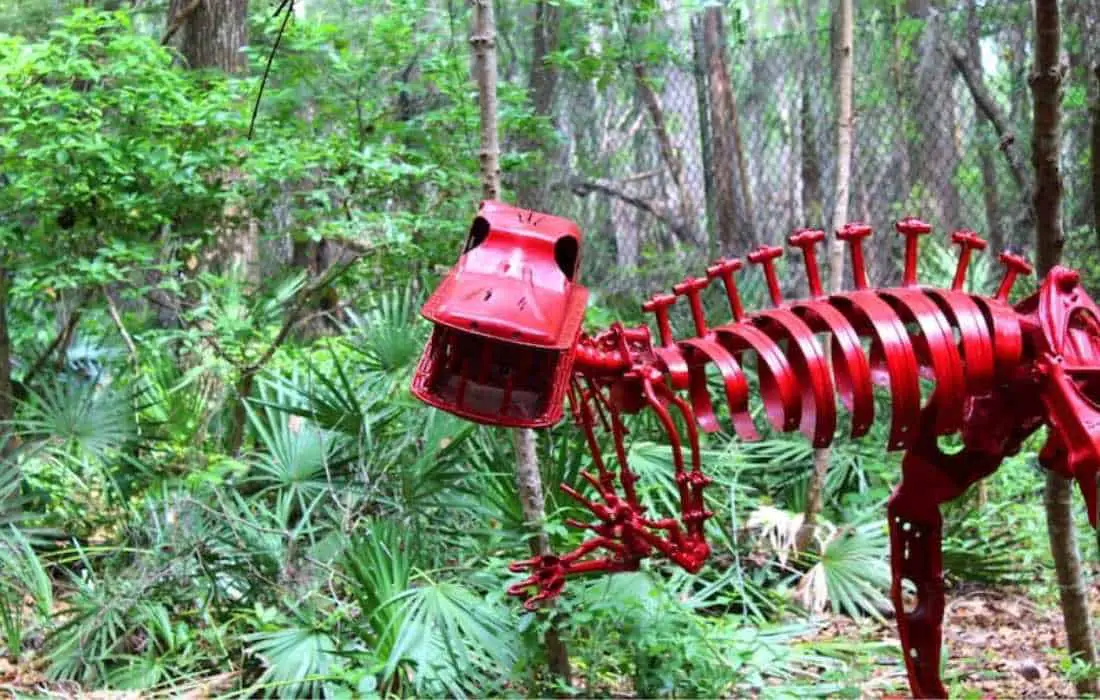 The Tallahassee Museum was created to educate people about the Big Bend Area.
This museum is a non-profit corporation and is privately funded. It features the history of the region starting from the 19th century until the present. 
One of Tallahassee Museum's strengths is the diversity of its exhibits. You will surely love exploring the area that will take you back to the rural life of North Florida in 1880.
Top Review: "The Tallahassee Museum is a must see when in Tallahassee. They have an animal exhibit featuring rescued animals native to Flordia (Make sure you visit the otters!) with educational information about them. Elevated walkways provide good views of the animals along with a nice stroll through natural Flordia swamp lands. While I have not got the chance to try it yet, an elevated ropes course traverses through much of the park providing a fun and unique experience for an additional cost." – Cory H.
3945 Museum Dr Tallahassee, FL 32310, (850) 575-8684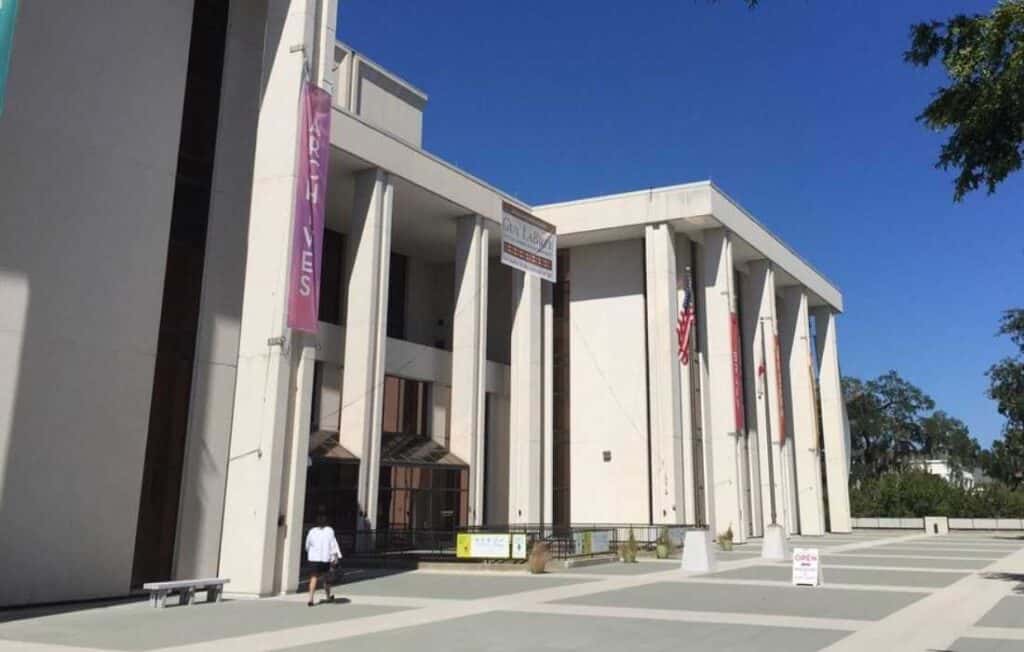 If you are looking for a museum that features exhibits from the prehistoric eras, The Museum of Florida History can give you that excitement.
Opened in 1977, this museum showcases the past and present culture of the state.
Thus, if you wish to be more knowledgeable about such colorful heritage, you will be in awe of its educational programs, exhibits, and collections. 
Top Review: "A must see for both the tourist and the local, this museum offers things of interest to all ages. A walk through the exhibit takes you through the history of Florida with dioramas, artifacts, interactive displays and more facts about Florida and it's history than you will ever remember. Check out the pictures here on Yelp or on their website for an idea of all that is included in the exhibits. I have been here many times and I always find something I didn't notice before to pique my interest." – Michael H.
500 S Bronough St Tallahassee, FL 32399, (850) 245-6400
Considered as an iconic landmark situated at the center of Florida's Capitol complex, the Florida Historic Capitol has symbolized the state government of Florida since 1845.
It features photographs, recordings, audiovisual displays, and other colorful historical artifacts that you can find. 
The Florida Historic Capitol houses more than 250 collections in 21 rooms. What makes it interesting is that each room showcases the evolution of the Florida government.
Top Review: "After living in Tallahassee for over six months, I finally visited the Florida Historic Capitol Museum this past weekend. I had already been inside the museum for a course on Historic Preservation that I took last semester but I didn't get the opportunity at that time to visit the whole museum. The volunteer at the entrance of the museum was absolutely wonderful! I love seeing volunteers so passionate about their local history and about historic preservation. He gave us A LOT of important background information about the capitol!" – Rhiannon T.
400 S Monroe St Tallahassee, FL 32399, (850) 487-1902
Home to one of the country's largest collections of antique cars, The Tallahassee Automobile Museum opened to the public in 1966. The museum started to house DeVoe Moore's 15 automobile collections. 
Now, Tallahassee Automobile Museum houses 160 automobiles with a diverse collection range. So, to all those car enthusiasts, this place is a haven for you.
Top Review: ""
Parks in Tallahassee
Parks and aquariums are some of the best places to visit when traveling with children. You get to do many activities, such as strolling, biking, hiking, and camping.
9 Cascades Park
A 24-acre park, the Cascades park is a Nationally Registered Historic Place in Tallahassee. It contains a Prime Meridian marker monument that serves as a foundation point for land mapping in the state. The park features a lighting fountain, splash pads, ponds, boulder climbing, and many other outdoor facilities. 
Top Review: ""
10 Fred George Greenway Trail
If you love exploring nature in all its glory, the Fred George Greenway Trail houses one of the most beautiful rivers in the state of Florida. The Warcisssa River has a multitude of springs flowing around the Big Bend region. It is an ideal place to visit for families with children. 
You can go running, mountain biking, hiking, and camping in the area. Its solitude and serenity are ideal for those tourists that are looking for an open place to explore.
Top Review: ""
11 San Luis Mission Park 
The San Luis Mission Park is ideal for tourists that love to explore the natural environment. Their trails are all-natural and not man-made. When touring the area, you will get to see wildlife, plants, and insects. 
The park also houses a dog area for your furry pets. They have a picnic shelter and playground area for your children to play around. 
Top Review: ""
12 Lafayette Park
Lafayette Park offers various activities for tourists of all ages. Their park amenities include fitness trails, tennis courts, basketball courts, and a playground. It also houses the Arts and Crafts Center that has been serving Tallahassee for over 50 years. They offer various programs for adults and children, such as crochet, drawing, stained glass, and pottery.
Top Review: ""
Top Nightlife Spotlights in Tallahassee
Tourists that are traveling with friends are always on the lookout for the best nightlife places in Tallahassee. It is usually the favorite hang-out place of people of all ages who are looking for a place to unwind at night.
13 Tenn Nightclub
For college students that are taking a break from school, the Tenn Nightclub is a popular place to hang out.
It is also a favorite destination among young professionals who are looking for an area to take a break after work. The nightclub features a large dancefloor, VIP booths with lighting and video. 
Top Review: ""
14 Scratch House
An upscale lounge and nightclub in Tallahassee, the Scratch house is another popular trendy area for young people. The place is also famous for hosting events. Some of their notable events are the Muggle Shuffle, The Boozy Cauldron Pop-up Tavern, and many more.
Top Review: ""
15 The Tally Strip
If you are looking for a nightclub place where you can enjoy dancing with your friends, the Tally Strip is a popular choice. All their nightspots are lively with music and they have six (6) different venues. They have venues for drinking, dancing, and you can enjoy a live music concert too.
So, if you wish to unwind for the night with music and drinks, the Tally Strip is the go-to place.
Top Review: ""
15 Top Flite Club
The Top Flite Club is for tourists that prefer an old-school venue. They provide live music and dancing, where you can dance to old groove music choices. They also serve special drinks and other dine-in menus. 
The Top Flite Club provides comedy and karaoke events. If you wish to join a fun, light-hearted night, this place is just right.
Top Review: ""
16 Bajas Beachclub
Another popular nightclub choice among young people is the Bajas Beachclub. Their dancing area is spacious so people can enjoy their dance movements without feeling constrained. They also provide DJs that can spin eclectic tunes for their guests. 
Most often their crowd is student-centric. So, if you feel that you can get along with the type of music they provide and the crowd it attracts, then try out this nightclub.
Top Review: ""
Where to Shop in Tallahassee
Your vacation will not be complete without visiting their notable shopping centers. Their shopping centers range from selling high-end products to souvenir items. Here is a list of some of the popular choices of shopping centers in Tallahassee.
17 Governor's Square
Serving more than 100 stores, Governor's Square is the only regional mall in Tallahassee. They are the largest shopping center in the area that provides its customers plenty of choices for shopping, dining, among others. From apparel to accessories, they have everything that you need. 
For tourists that wish to dine in a casual setting, Governor's Square has fast-food restaurants such as Chick-fil-A, Sarku Japan, and Cajun Cafe & Grill. Other dining options include a snacks area such as Cupcake and Candy, Auntie Anne's, and a tropical smoothie Cafe.
Top Review: ""
18 Southwood Village
Southwood Village used to be a single store that operated in Tallahassee. Now, the store has grown to accommodate more grocery services to its customers. Tourists that prefer to select products online can do so at their website. You can find weekly saving items with numerous choices. 
Top Review: ""
19 Forest Village Shopping Center
Situated at the intersection of US 319 and Capital Circle Southwest, the Forest Village Shopping Center is easy to find. Their building is in the corner area, South of Tallahassee. Although they only have a few strips of stores, they are still able to provide their customers with necessities, such as a supermarket, liquor store, pizza shop, and restaurants. 
Top Review: ""
20 Centre of Tallahassee
Previously called Tallahassee Mall, the Centre of Tallahassee is a complex with mixed-use. From shopping to entertainment areas, to work office space. Next to Governor's Square, this shopping center is one of the two surviving enclosed malls in the area.
Top Review: ""
21 Ocala Corners
If you are looking for a shopping center that has a mix of shopping and dining options in Tallahassee, Ocala Corners is the place for you. The direction of the mall is at 800 Ocala Road, Tallahassee, FL32304. This shopping mall is open from 6 AM until 11 PM. 
Top Review: ""
Where to Eat in Tulsa
Your stay in Tallahassee will not be complete without trying their local cuisine. Their dining experience ranges from American, Mediterranean to Asian cuisine. Depending on your preference, you can easily grab a bite to whatever suits your palette. 
22 Shula's 347 Grill
Considered one of the best steakhouses in Tallahassee, Shula's 347 Grill is a popular place to eat in the area. Their food is delicious and well-cooked. They also offer gluten-free diets to tourists that have special diet needs. 
Top Review: ""
23 Kool Beanz Cafe
Awarded as a Traveller's Choice by Tripadvisor, Kool Beanz Cafe serves American and international cuisine. They also have special diet choices from vegetarian-friendly to vegan and gluten-free options. They serve brunch until late-night dinner. 
What makes Kool Beanz Cafe unique is they serve different menu options every day. Their creative menu made it attractive to tourists who wish to try out the local cuisine.
Top Review: ""
24 Backwoods Crossing
Another Traveller's Choice local restaurant is the Backwoods Crossing. They also provide special diet menu options from vegetarian-friendly, vegan, and gluten-free options. Some of their popular dishes are their Quinoa Sweet Potato Burger, Brie chicken sandwich, and buffalo chicken.
If you wish to try local cuisine that serves the best-cooked meals, Backwoods Crossing is a good choice.
Top Review: ""
25 Georgio's Fine Food & Spirits
If you wish to try out other menu options other than American cuisine, Georgio's Fine Food & Spirits serves Mediterranean food choices. Also a Travellers' Choice, this restaurant is an upscale family-owned establishment. Their specialty is serving fresh local seafood choices and hand-cut USDA prime beef steaks. 
With the family's Greek roots, their menu options have a large variety of Mediterranean dishes.
Top Review: ""
26 Midtown Caboose
For tourists that prefer good menu options for burgers or sandwiches, Midtown Caboose is the best choice for you. Despite their wide selection of burgers and sandwiches, tourists that need a special diet, have vegetarian-friendly menu choices. 
Top Review: ""
Where to Stay in Tallahassee
Depending on your budget, there are several hotel options to stay in Tallahassee. From high-end hotels to mid-range, and even budget hotels, here are some of the best places to stay while touring around the city.
New! Charming Tallahassee Hideaway – 5 Mi to FSU!
If you are looking for a vacation rental that provides a secluded feel yet offers a desirable location, the New! Charming Tallahassee Hideaway – 5 Mi to FSU is a 3.5 bath Tallahassee home. It is perfect for tourists that are traveling in groups or with their families. 
This Tallahassee home has a spacious bedroom, with a deck and patio area. Aside from having complete amenities, this hideaway is near the Goodwood Museum & Gardens and the Florida State University.
Courtyard by Marriott Tallahassee Downtown/Capital
For tourists that wish to stay in a hotel within the downtown area of Tallahassee, the Courtyard by Marriott Tallahassee Downtown/Capital is a good option. This unpretentious hotel is just a mile away from the Florida historic Capitol Museum, a notable landmark in the area. 
The hotel is also 17 minutes away from the Tallahassee International Airport. This place is the ideal option not only for tourists but for business travelers. They have a business center area where you can have meetings and conferences.
Hotel Indigo Tallahassee – Collegetown, an IHG Hotel
Hotel Indigo Tallahassee is a fashionable four-star hotel that provides a great view of the sports field of Florida State University. Chic and stylish, all rooms of the hotel provide a comfortable space to relax while in between touring around the city. The hotel is nine (9) minutes away from the Tallahassee Museum and is within walking distance to the Museum of Florida History. 
Little English Guesthouse: Bed & Breakfast
For tourists that prefer a low-key place to stay, Little English Guesthouse: Bed & Breakfast is the ideal place to relax. With its homey feel, this B&B offers three (3) cozy bedrooms, each with its private baths. 
This quaint B&B is six (6) minutes away from Alfred B. Maclay Gardens State Park, a botanical garden and historic site in Tallahassee. Little English Guesthouse is also near the Museum of Florida History and Mission San Luis. 
Hyatt House Tallahassee Capitol – University
A walking distance from the hiking trails of Cascades Park, Hyatt House Tallahassee Capitol – University is a 3-star hotel with sleek modern rooms. It is a popular tourist choice for places to stay as it is near to some of the galleries, shops, and restaurants at Railroad Square Art District. All the rooms of Hyatt House are set up with free Wi-Fi, flat-screen televisions, and minifridges. 
Their suite rooms provide kitchenettes and living rooms. Other amenities include an outdoor pool, a gym, and a bar.
And that's it! With all these lists of things to do in Tallahassee, what are you waiting for? Plan out your next vacation at this great destination with its wide range of tourist activities. Take your family or your loved one on a romantic retreat and enjoy the wonders of what the city can offer.
You might also enjoy these articles:
things to do in tallahassee florida fun things to do in tallahassee things to do in tallahassee fl tallahassee nightlife things to do near tallahassee free things to do in tallahassee top flite tallahassee tallahassee things to do what to do in tallahassee tropical smoothie lake jackson tallahassee best places to live in tallahassee things to do in tallahassee this weekend what is tallahassee known for things to do tallahassee things to do in talahasse things to do in tallahassee at night activities in tallahassee fun places in tallahassee things to see in tallahassee things to do in tallahassee for adults best parks in tallahassee unique things to do in tallahassee what is there to do in tallahassee fun things to do in tallahassee fl free things to do in tallahassee fl tallahassee to tulsa what to see in tallahassee all points guide service