Looking for the best breakfast in Tallahassee? Tallahassee, Florida is home to some of the best breakfast spots in the state. From classic diners to trendy cafes, there's something for everyone in this vibrant city.
Whether you're craving fluffy pancakes or savory biscuits and gravy, these top-rated restaurants are sure to satisfy your breakfast cravings. So grab your fork and knife and get ready to dig in, because these breakfast joints are serving up some of the most delicious dishes in town.
The Egg Cafe & Eatery
The Egg Cafe & Eatery is a popular breakfast and brunch spot in Tallahassee, Florida. Known for its delicious and hearty breakfast dishes, it's a favorite among locals and visitors alike.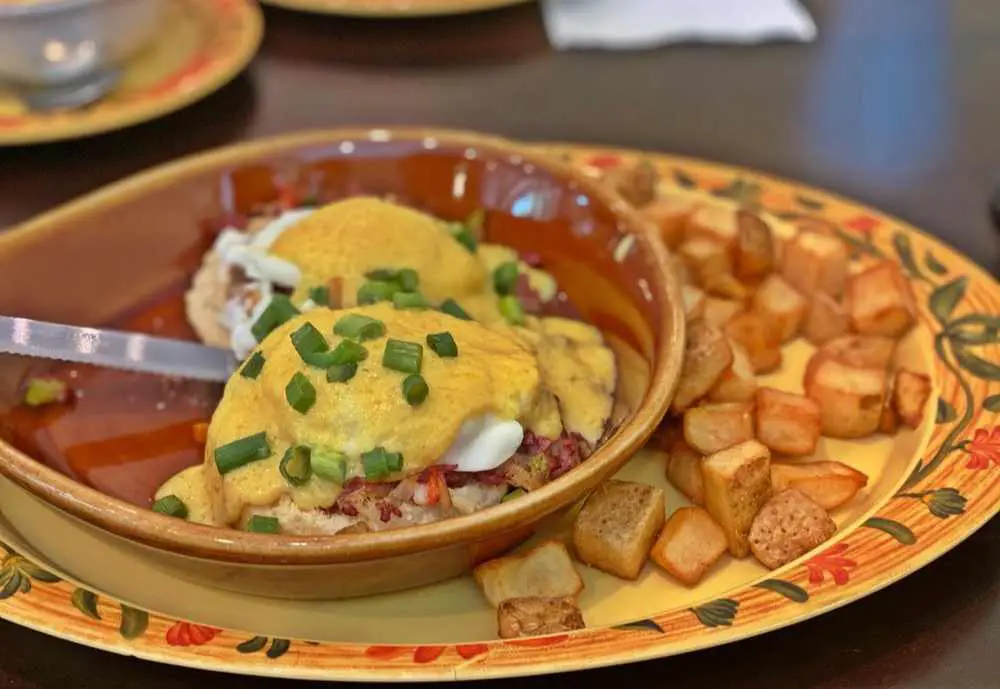 The menu features a wide variety of classic breakfast items, including omelets, pancakes, and waffles, as well as more unique options such as crab cake benedict, a yummy potato skillet and the decadent cinnamon French toast.
Top Review: "I look forward to eating here every time we visit Tallahassee for a game. It's located in a neat little downtown plaza and usually isn't super busy. The food is top quality and the staff has been around for years and know their stuff. Coffee is great and on the strong side (which is my preference). Portions are large and the choices are many. I highly recommend The Egg Cafe!" – Chris B.
300 Duval St Tallahassee, FL 32301, (850) 907-3447
Canopy Road Cafe
Canopy Road Cafe is a wonderful diner that serves classic dishes such as omelets, pancakes, biscuits and gravy, and more. In addition to breakfast items, the cafe also offers a variety of lunch options, including sandwiches, burgers, and salads. One of the specialties of Canopy Road Cafe are their signature pancake and french toast flavors, which are unique to the establishment.
Established in 2007, the cafe was founded by two college roommates who became best friends. Both had deep roots in the hospitality industry and corporate dining, and at the age of 25, they opened their first restaurant.
Their goal was to create a place where customers could enjoy greasy spoon diner food with a southern twist. Today, the owners operate four brands within the Tallahassee/Tampa area.
They take pride in providing a great product and friendly, attentive service that makes customers feel welcome like family. They look forward to serving you at Canopy Road Cafe.
Menu: Canopy Road Menu
Top Review: "The food here was shocking good.  I had the eggs benedict and every part was good, eggs were cooked perfectly and the sauce was excellent.  The bacon was some of the best I've had.  Even the fruit cup was great.  The service excellent also, attentive and friendly." – Daniel C.
1913 N Monroe St Tallahassee, FL 32303, (850) 668-6600
Freshroots Kitchen
Main Street Cafe in Tallahassee, Florida is a must-visit spot for anyone looking for some of the freshest and most delicious food in the area. With a huge variety of unique and delicious sandwiches, this cafe is sure to satisfy even the pickiest of eaters.
One of the best things about Main Street Cafe is their $2 add-ons, which is a great deal for anyone looking to add a little something extra to their meal. However, be aware that the lines can get long, especially during peak hours, so it's best to plan accordingly!
For breakfast, Main Street Cafe has a few recommended options that are sure to please. The smoked salmon benedict is a popular choice, with its perfectly poached eggs and delicious hollandaise sauce. The avocado, egg, and tomato melt is another great option, with its creamy avocado and perfectly cooked eggs. For those who love a classic breakfast sandwich, the bacon, egg, and cheddar melt is a must-try. Their hours are from 7am to 3pm Monday through Friday, so be sure to stop by and check them out for some of the best breakfast in Tallahassee!
Menu: Freshroots Menu
Top Review: "This place was a great find when we needed a cafe to sit down and have some breakfast. Wonderful service and delicious fresh food and coffee. Treat yourself to some Freshroots." – Larry S.
1605 E Plaza Dr #101, Tallahassee, FL 32308, (850) 210-0409
The Bada Bean
The Bada Bean is a beloved breakfast spot located in Tallahassee, Florida. Known for its diverse menu and delicious coffee, it has become a popular destination for locals and visitors alike.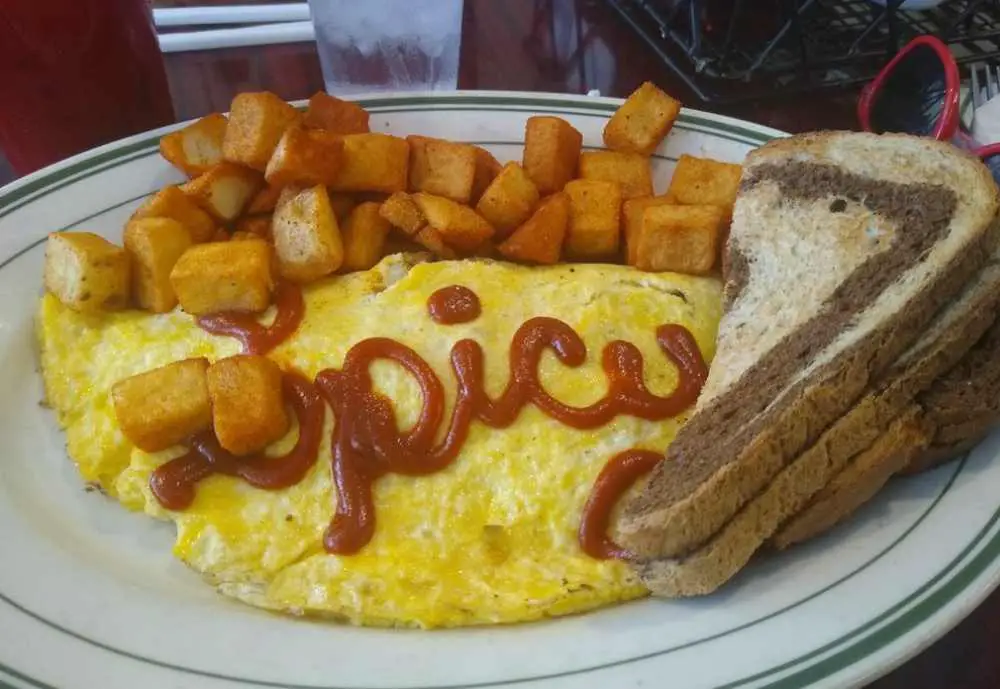 The owner Wendy is a Florida transplant from Massachusetts and took ownership of the shop in October 2007, and since then she has worked hard to build a thriving business that serves up great food and a cozy atmosphere.
With a focus on using fresh ingredients, Wendy has created a menu that appeals to a wide range of tastes. Whether you're in the mood for a classic breakfast dish or something a bit more unique, you're sure to find something you love at The Bada Bean.
Menu: The Bada Bean Menu
Top Review: "Bada Bean is one of the best spots to eat breakfast in TLH. Why? The food is good, the coffee selection/quality is unbeatable, and the staff are really lovely. They have a $3 Early Bird special of 2 eggs, a side, and toast served before 8:45 am on weekdays that can't be beaten. I don't know that I have a regular order here, but I really enjoy the Bird Shot, Country Fried Steak, Corned Beef Hash, Cinnamon Roll Pancakes (get one as an appetizer to share!), their home fries, and their skillets that come with a base of home fries. Great local establishment that can draw a crowd on home game weekends." – Kelly S.
2500 Apalachee Pkwy Ste B Tallahassee, FL 32301, (850) 562-2326
Uptown Cafe
Established in 1983, Uptown Cafe and Catering is a locally owned business in the heart of downtown Tallahassee. For over 30 years, the cafe has been serving unique, healthy, homemade breakfast and lunch fare to a loyal and varied clientele. The owners, Fred and Beth Tedio, take pride in the fact that many of their customers have become friends over the years.
The cafe has also been a great source of employment for family, friends, and many students from the local universities. Many staff members have worked their way through college at Uptown, becoming part of the family and staying in touch to this day.
We recommend trying the hearty Mancakes, or the flavor packed Uptown Smoked Salmon Omelet. Easy to see why it's one of the best spots for breakfast in Tallahassee!
Menu: Uptown Cafe Menu
Top Review: "I LOVE Uptown Cafe; it's my go-to for an affordable, hearty meal complete with a diverse menu that everyone will be pleased with. I love the blackened chicken skillet. The food is simple but delicious and hearty. I love that it's walkable from my house when the weather is nice. Definitely a fan of this laid back, casual but great diner." – Caroline H.
1325 Miccosukee Rd Tallahassee, FL 32308, (850) 219-9800
Woodchuck's Cafe
Woodchuck's Cafe is a highly rated restaurant in Tallahassee, Florida that consistently receives high marks for their delicious food. The service at Woodchuck's is very casual and friendly, making it a great spot to enjoy a relaxed breakfast or brunch with friends and family.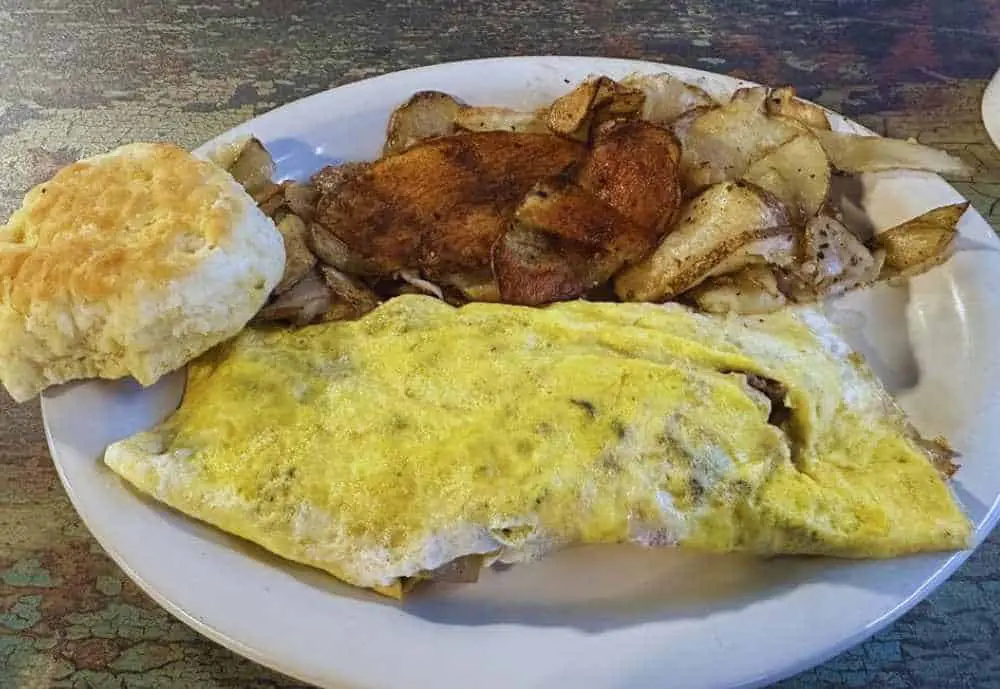 Some of the recommended items on their menu include the Woodchuck Special, which is a hearty breakfast plate that is sure to satisfy even the biggest appetite. The breakfast bowl is another popular choice, with its delicious combination of eggs, potatoes, and cheese. If you're feeling creative, you can also create your own combo with their huge selection of 10 different types of breakfast proteins and 8 different types of cheese. With so many options to choose from, you're sure to find something that you love at Woodchuck's.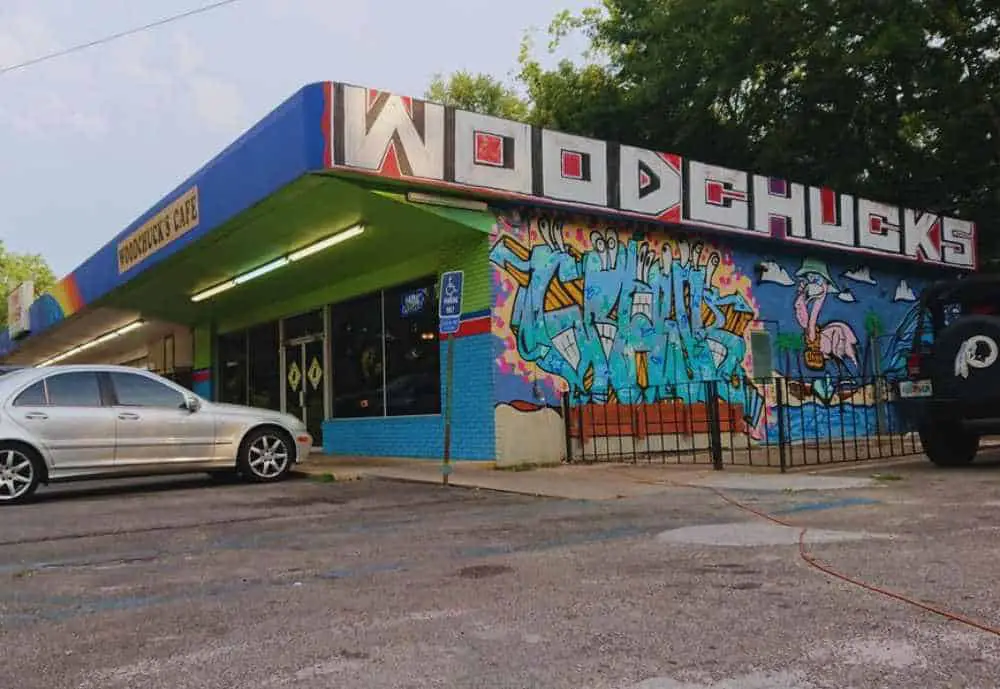 Many regard Woodchuck's Cafe as a hidden gem in Tallahassee, Florida. With their delicious food, friendly service, and inviting atmosphere, it's easy to see why this restaurant has become such a popular spot in the area. Whether you're in the mood for a classic breakfast sandwich or something a little more unique, Woodchuck's has got you covered.
Menu: Woodchuck's Breakfast Menu
Top Review: "My favorite brunch spot in town, totally worth the wait. Food is fresh, delicious, and portions are great. Coffee is delicious. Need to come here for lunch one day to try a burger!" – Candace C.
2520 W Tharpe St, Tallahassee, FL 32303, (850) 224-9766
Jeri's Midtown Cafe
Jeri's Midtown Cafe is all about offering lovely food and exceptional experiences. The cafe considers its customers to be family, and as such, the wait staff serves with a style that makes guests feel at home.
The focus is on the quality of the food served, rather than the manner in which it is served. The cafe uses farm-to-table, high-quality ingredients, allowing the chef to create dishes that ignite the palate in the most robust yet simple ways.
Offering home-style dishes that can't be found at home, the cafe prioritizes using local ingredients, and if something is not local, it is done so on purpose.
The cafe is passionate about rich and authentic flavors, and as such, will bring in special ingredients from places like France and the Big Apple. The mission at Jeri's Midtown Cafe is to fill not only bellies, but hearts with love through the food served. Don't miss out! It's one of the best breakfast spots in Tallahassee, FL.
Menu: Jeri's Menu
Top Review: "Great brunch/lunch place in Tallahassee! I had the frittata sampler (basically a breakfast charcuterie board) and Every single thing on my plate was yummy and fresh. Also, I am usually not a fan of grits but these grits with apple butter were amazing. I heard good things from the "tab" sandwich as well. The outdoor area is really cute and the drinks are also affordable. The only thing is parking can be difficult during peak times. Definitely come try it out!" – Michelle H.
1123 Thomasville Rd Tallahassee, FL 32303, (850) 385-7268
Keke's Breakfast Cafe
Keke's Breakfast Cafe is a popular spot in Tallahassee, Florida that is known for their generous portion sizes and delicious breakfast options. One of the standout items on their menu is the scramble bowls, which are packed with flavor and always cooked to perfection.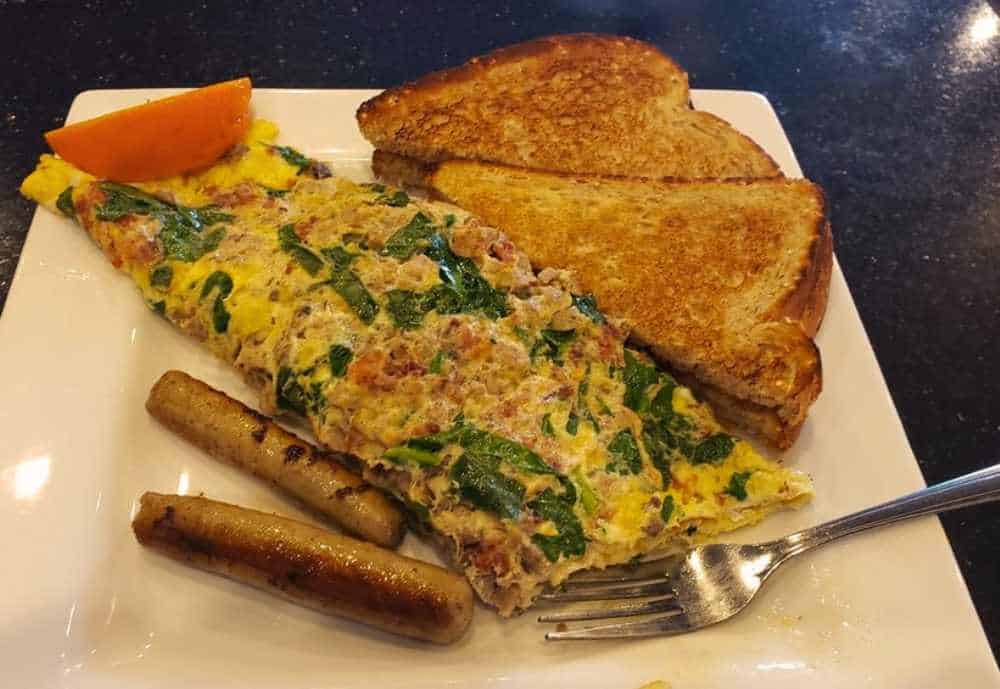 In addition, Keke's offers a Create Your Own Combo option, which allows you to tailor your breakfast to exactly what you are craving. Whether you're in the mood for pancakes, eggs, or bacon, Keke's has got you covered. Their portion sizes are very generous, so you'll definitely leave feeling satisfied.
The interior of Keke's Breakfast Cafe is bright and spacious, making it the perfect spot to enjoy a delicious breakfast or brunch with friends and family. Their hours are from 7am to 2:30pm everyday, which makes it easy to fit a visit to Keke's into your busy schedule. Stop by for some of the best breakfast in Tallahassee, Fl.
Menu: Keke's Menu
Top Review: "I came here with my Dad and brother. The apple cinnamon waffles are to die for! The apple topping was perfect! It was not too sweet with the whipped cream. It was a perfect amount of sweet to not be overwhelming the waffles didn't need any syrup. I was very pleased we found this great spot!" – Jasmin W.
1861 W Tennessee St, Tallahassee, FL 32304, (850) 270-9564
You might also enjoy these mouthwatering breakfast articles:
breakfast near me, breakfast tallahassee, tallahassee breakfast, best breakfast in tallahassee, tallahassee best breakfast, breakfast tallahassee fl, best breakfast tallahassee,