If you are looking for the best breakfast spots in Cape Coral? Then get ready to roll up your sleeves and dig into some scrumptious breakfast fare, because we're about to take you on a mouthwatering tour of the best breakfast spots in Cape Coral, Florida!
Imagine biting into a fluffy stack of pancakes drizzled with syrup, or savoring a perfectly-cooked omelet bursting with flavorful fillings. Whether you're a fan of classic breakfast dishes or are looking for something a little more unconventional, Cape Coral has something for everyone. So grab a fork and let's get started!
Hart & Soul Cafe
A local favorite, Hart & Soul Cafe restaurant offers great breakfast and lunch options at unbeatable prices. Known for their delicious Eggs Benedicts, Country Style Breakfasts, and crab cakes, each menu item is made in-house using only the freshest local ingredients.
And don't forget to try one of the amazing daily specials! Established in 2014, this restaurant recently underwent a renovation, including a new kitchen and new ownership.
But don't worry, the menu remains unchanged. So why not stop by and check out the fresh new look for yourself? It's one of the best breakfast spots in Cape Coral.
Menu: Hart & Soul Cafe
Top Review: "Great and I mean great place for breakfast. Everything looked good and from what I've heard all of it is. Eggs Benedict are supposed to be the bomb. Hash browns are crispy the way I like them. The coffee isn't the greatest but I've been told I'm a bit of a snob when the coffee isn't strong. I think the bigger problem is the water. You can't make good coffee with bad water. Just get some juice. Go when you can. You'll like it when you go so just go." – Jefe H.
1722 Del Prado Blvd S Unit 1 Cape Coral, FL 33990, (239) 800-2270
KeKe's Breakfast Cafe
KeKe's Breakfast Cafe is dedicated to providing an outstanding breakfast experience. All menu items are handmade using the freshest ingredients available, including daily deliveries of fresh fruits and vegetables. The cafe prides itself on using the highest quality bread and dairy products.
Keke's Breakfast Cafe prides itself on providing an outstanding breakfast experience that is not solely measured by the quality of the food. The staff and friendly atmosphere at the cafe contribute to an exceptional overall experience for guests.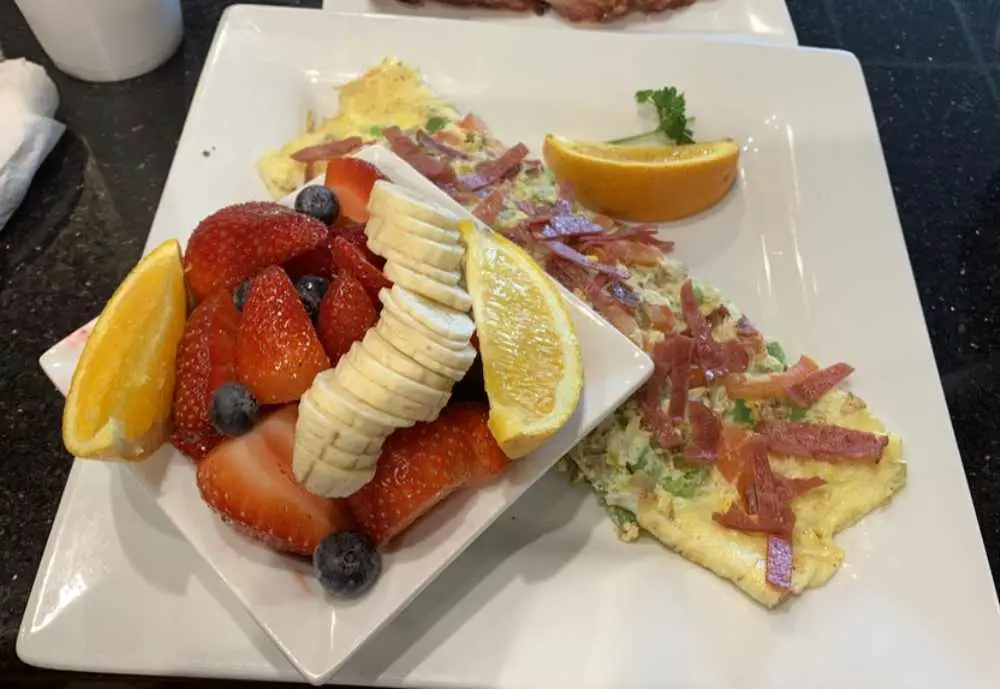 Guest satisfaction is the top priority at Keke's Breakfast Cafe, as the establishment strives to ensure that guests have an exceptional experience from the moment they walk through the doors until the moment they leave.
Menu: Keke's Menu
Top Review: "This was our first time and it certainly won't be our last! The service was great the food amazing . I ordered the eggs Benedict with spinach, the eggs were too runny. The manager stopped by to ask how everything was just as I was cutting them , he took them immediately and 5 minutes later I had perfect eggs. The blueberry stuffed French toast were yummy!" – Angie M.
1847 NE Pine Island Rd Ste 610 Cape Coral, FL 33909, (239) 242-0300
House of Omelets
The House of Omelets in Cape Coral, Florida invites you to come and enjoy a delicious breakfast. Offering a variety of both hearty and healthy options, as well as classic home-style meals that are cooked to order, the House of Omelets is sure to have something to satisfy every palate.
From the classic to the unique, the restaurant offers a variety of signature omelets like the Texan, the Chicken Cordon Blue, or the Godfather, that provide a unique twist on traditional breakfast dishes.
For those who prefer their old favorites, the House of Omelets offers an extensive selection of traditional omelets, like the Southern, the Vegetarian, and the Meat Lovers.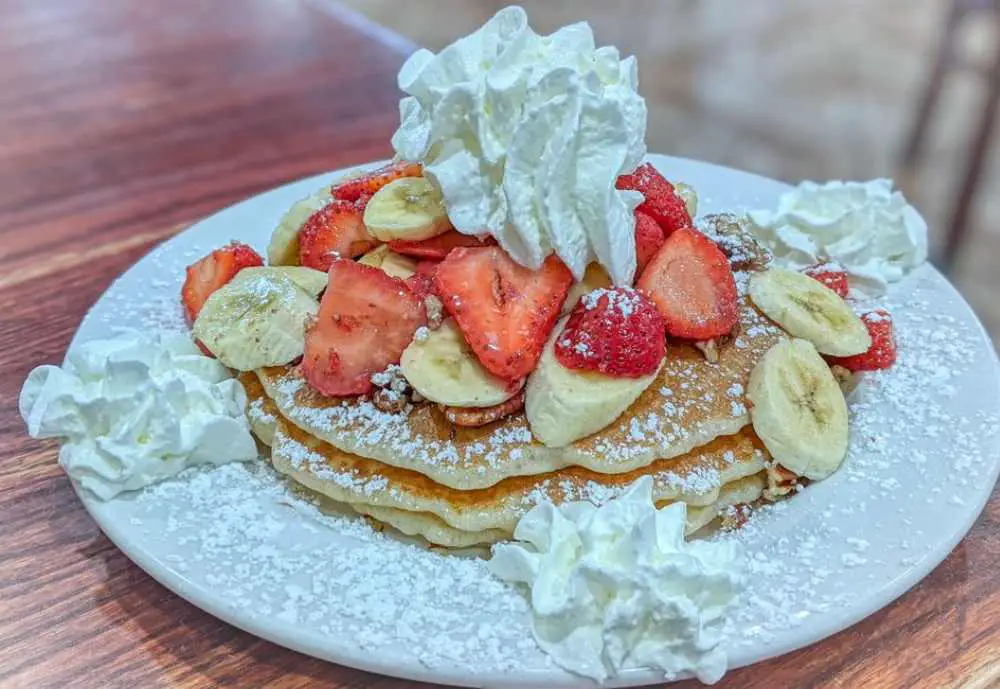 Easily one of the best spots for breakfast in Cape Coral, check them out!
Menu: House of Omelets Menu
Top Review: "House of Omelets is usually busy, but it is worth the wait! The staff is amazing, the restaurant is clean, organized, and family friendly. Whether you sit inside, at the bar, or outside – you are sure to get your food fast. Portions are huge too!" – Chloe T.
900 SW Pine Island Rd Ste 122 Cape Coral, FL 33991, (239) 673-7545
Cafè You
Café YOU is an Australian-style cafe located in Cape Coral, Florida that serves simple, natural food including vegan and gluten-free options, all accompanied by authentic espresso coffee.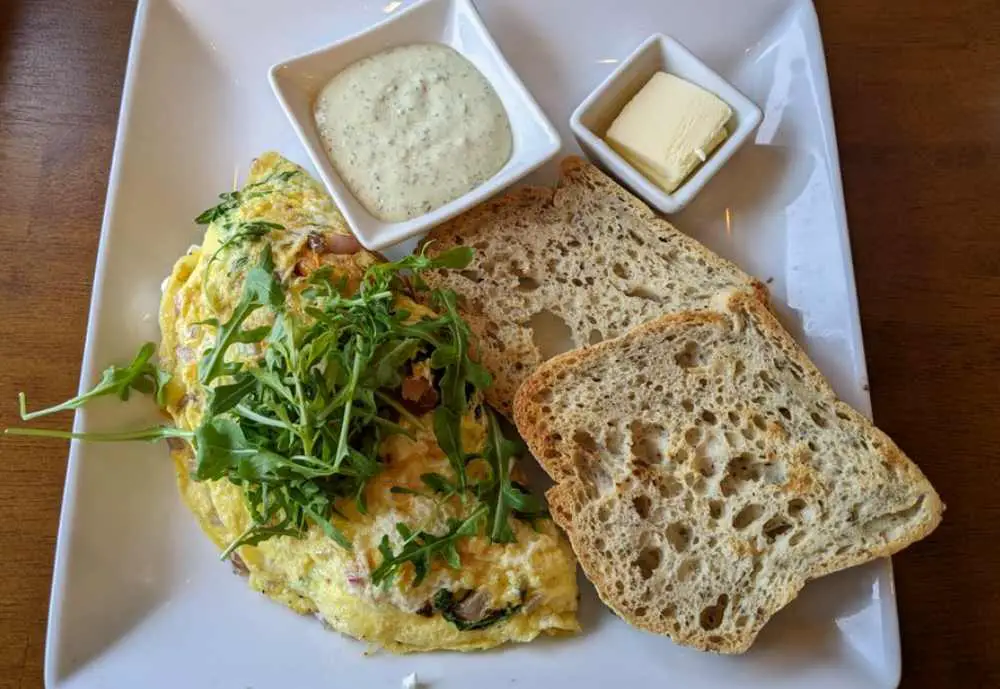 Unlike most coffee shops in the United States, Cafè You combines a strong coffee culture with robust food culture under one roof, offering a welcoming, cozy and comfortable neighborhood atmosphere for its customers.
Their coffee is made from the finest coffee beans, roasted right in Cape Coral and their baristas possess superior technical knowledge and a passion for making amazing coffee. They will make you the perfect cuppa.
When it comes to food, Cafè YOU focuses on all-natural and simple dishes made with local ingredients wherever possible, providing fresher, healthier, and deliciously tasty meals.
They have a well-stocked pastry cabinet, their food has an international flavor and they offer gluten-free, vegetarian, and vegan options.
Menu: Cafè You Menu
Top Review: "Wanted to find a new place for breakfast this morning and Cafe You filled the bill.  I like more healthy options and while the menu is not large it is plentiful of healthy options and a great cup of Americano coffee too.  I had the homemade granola with fresh fruit and vegan yogurt along with a side of the roasted potatoes which I shared with my husband.  He had the Americano omelet with sour dough toast and berry jam and half of the roasted potatoes.  The meal was perfect and the staff very friendly.  It is a place I would return and recommend to others – thank you!" – Cindy U.
1423 SE 10th St Unit 1 Cape Coral, FL 33990, (239) 600-0966
John Ski's House of Breakfast & Lunch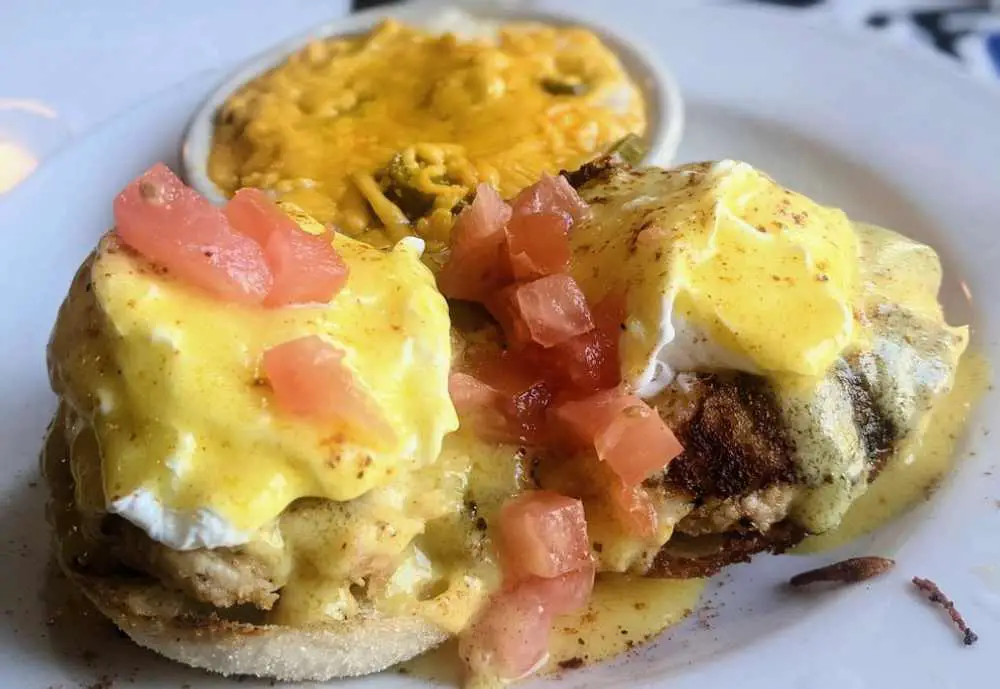 Top Review: "This is a great place.  I have been coming here for years.  They serve breakfast and lunch.  The portions are sizable, the service is professional, friendly, efficient and quick.  The food is excellent.  I love this place for breakfast.  Lines can be long during peak season but you can call for reservations.  During off season, at most, you may have to wait 15 minutes.  I highly recommend the Mama Ski's Platter.  It's so huge that you can make 2 additional breakfasts from the leftovers.  Only place I go to breakfast.  Well worth the price and a little wait during peak.  I highly recommend this awesome place." – Bernie B.
502 King St Punta Gorda, FL 33950, (239) 800-2270
The Omelet Shop
Menu:
Top Review:
Shawn & Tony's Kitchen
Menu: Shawn & Tony's Menu
Top Review: "We love the Gathering Place for fresh, homemade food in a unique setting. Like many others, we were put off at first by the external appearance, but once inside we appreciated the uniqueness of the restaurant. Service is personal and friendly. We love taking our friends and family here so they can enjoy the experience like we do." – Jean B.
Mom's
Mom's Restaurant in Fort Myers Beach was devastated, but it has since reopened with its own special food truck at the same location.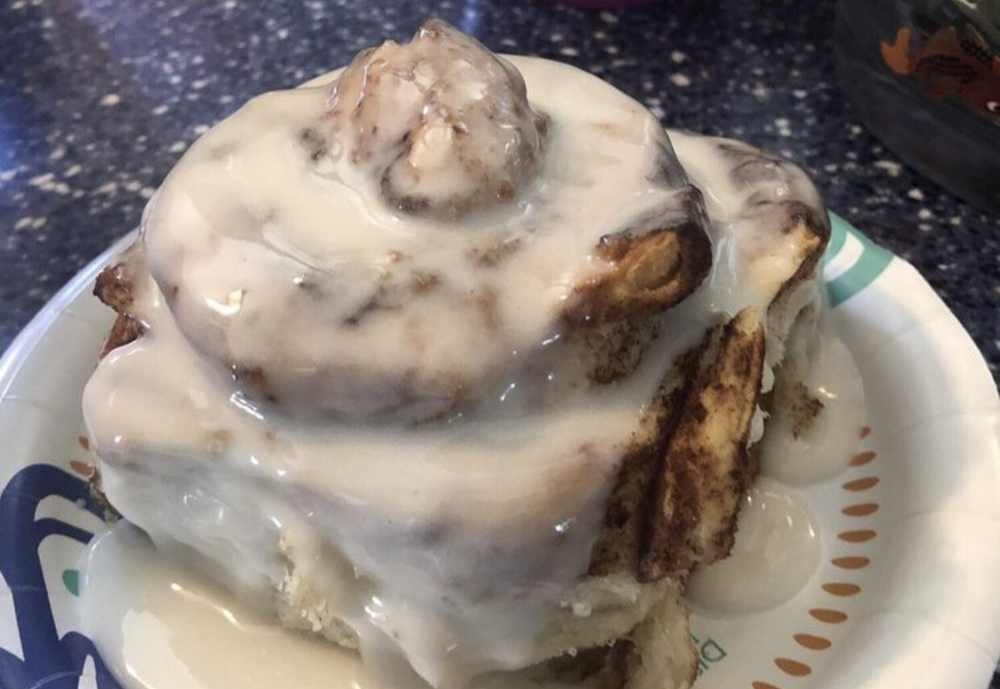 While the rebuilding of the restaurant is ongoing, Mom's is still serving up its excellent food, including its famous homemade crafted cinnamon buns and breakfast dishes. The food truck offers a convenient option for customers to enjoy Mom's delicious food while the restaurant is being rebuilt.
One of the best places for a killer breakfast, don't miss it!
Top Review: "Heather has been a Rock Star at the beach for Years! Since I first met Heather at The Cottage  (a few! years ago..) she's been cranking out Great breakfasts and lunches as well as amazing cinnamon rolls and pastries for a long time and she's still going so damn strong! Support the determined! Heather and team earned my loyalty. Bravo!" – John P.
2450 Estero Blvd, Fort Myers Beach, FL 33931, (239) 785-0707
You might also enjoy these mouthwatering breakfast articles:
breakfast near me, breakfast cape coral, cape coral breakfast, best breakfast in cape coral, breakfast cape coral fl