If you're a fan of starting your day off with a hearty breakfast, Mesa, Arizona has some excellent options!
Whether you're in the mood for classic breakfast staples like eggs and bacon, or something with a little more heat like a breakfast burrito loaded with all your favorite toppings, you'll find a spot that caters to your cravings.
Here are a few of the best breakfast spots in Mesa! Get ready to dig in!
Morning Glory Brunchery
Morning Glory Brunchery is a family-owned restaurant that has been serving delicious homemade food since 2015. Initially named Pineapple Grill, it was taken over and rebranded as Morning Glory Brunchery, which added breakfast and brunch options to the menu.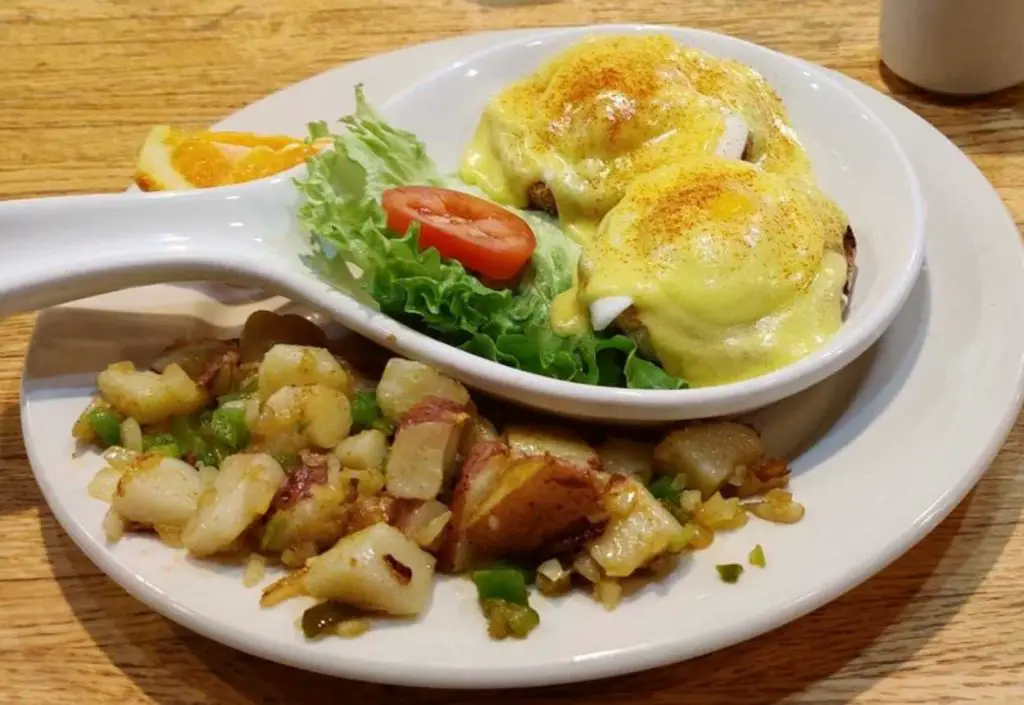 The owner, who has been working in the restaurant industry for over 20 years, is dedicated to providing great service and making every guest feel like a part of the family. Visitors can enjoy a meal with family, friends, or solo, and can expect a pleasant experience at Morning Glory Brunchery.
Be sure and try them out, they are definitely one of the best breakfast spots in Mesa.
Menu: Morning Glory Brunchery
Top Review: "So happy to have found this place! It's so close to us as well, but was excited to see so many options for a breakfast and brunch place. You can order off of the whole menu all day. So, even though it was only 9am, I was able to get a French Dip with fries, which is a weird option at this time of day, but exactly what I was craving! Food was good. Service was good. Will 100% come back!" – Krista P.
4545 E McKellips Rd Ste 108 Mesa, AZ 85215, (480) 307-9987
Hash Kitchen Chandler
Hash Kitchen is a popular morning dining destination that is known for its energetic atmosphere, which includes a DJ and glitter mimosas. It also boasts Arizona's largest Build-Your-Own Bloody Mary Bar.
The menu is filled with innovative and exciting dishes, such as cereal French toast, giant breakfast sandwiches, and bold savory items.
Diners can expect to have a social dining experience with the wide range of creative craft cocktails and other menu items on offer. Both locals and visitors consider Hash Kitchen to be a must-visit culinary destination and one of the best breakfast restaurants in Mesa, AZ.
Menu: Hash Kitchen Menu
Top Review: "I love this breakfast/lunch spot.  It has a huge menu, Bloody Mary bar and the staff really makes you feel welcome.  I wasn't in the mood for eggs so I chose the gluten free pancakes with fresh fruit.  Portion size was huge. It was a cool, windy morning so we sat inside but the patio looked cheerful with bright sunny yellow umbrellas.  Inside the music is loud and upbeat but fun not annoying and the decor gives it a cool vibe too. The chain is rapidly expanding and will be coming to Chicago.  Remember, you heard it here first!" – Annette M.
2855 W Ray Rd Ste 4 Chandler, AZ 85224, (480) 909-4270
The Crowned EGG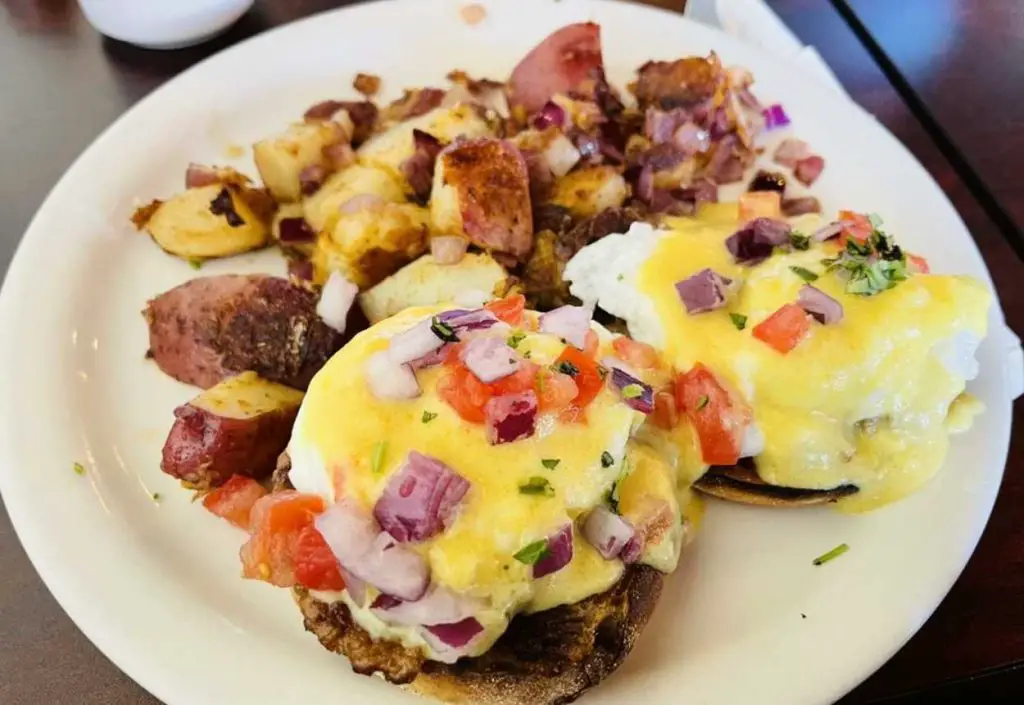 The Crowned EGG is a perfect breakfast spot when you are craving some favorite Mexican breakfast options. The inside is clean and no fuss and perfect if you need a quick breakfast.
They are one of the best breakfast spots near Mesa (They are technically in Gilbert) and we think you should have the Chorizo Benedict for sure, or their killer huevos rancheros. You can find some of the best breakfast in Mesa here, get on over there!
Menu: Crowned EGG Menu
Top Review: "Simply delicious!!!! We had chorizo eggs Benedict, and huevos rancheros with Carne Asada and chorizo in it  as Amber our amazing server suggested. I have to say she went above and beyond, she makes you feel welcome and at home, creating an amazing experience, customer service was top notch, family owned and they really care. The owner came over and check on us to see if everything was up to our satisfaction along with if we need anything else. Non-assuming in a strip mall. The decor is very simple inside may consider warming up a little. Other then that perfect." – Krissy H.
911 S Lindsay Rd Ste 106 Gilbert, AZ 85296, (480) 892-4327
Morning Kick
Morning Kick is a family owned and operated fast casual breakfast spot. In 2021, it won the award for Best Breakfast Burrito in the Phoenix Magazine Readers' Choice awards.
Morning Kick started as a local food truck and has now become a brick and mortar establishment located in South Gilbert. Morning Kick is a popular spot for delicious breakfast items and coffee, with options including espresso and cold brew.
Menu: Morning Kick Menu
Top Review: "Holy burrito! They are some of the heaviest burritos you'll ever feel. Excellent breakfast options! The coffee and energy drinks are great too! Staff is soooo nice! Can't say enough great things about this place!" – AJ C.
3076 E Chandler Heights Rd Ste 101 Gilbert, AZ 85298, (602) 649-6416
Cozy Corner Cafe
For some of the best breakfast in Mesa, check out the Cozy Corner Cafe. They treat your right with some great breakfast dishes that are very affordable.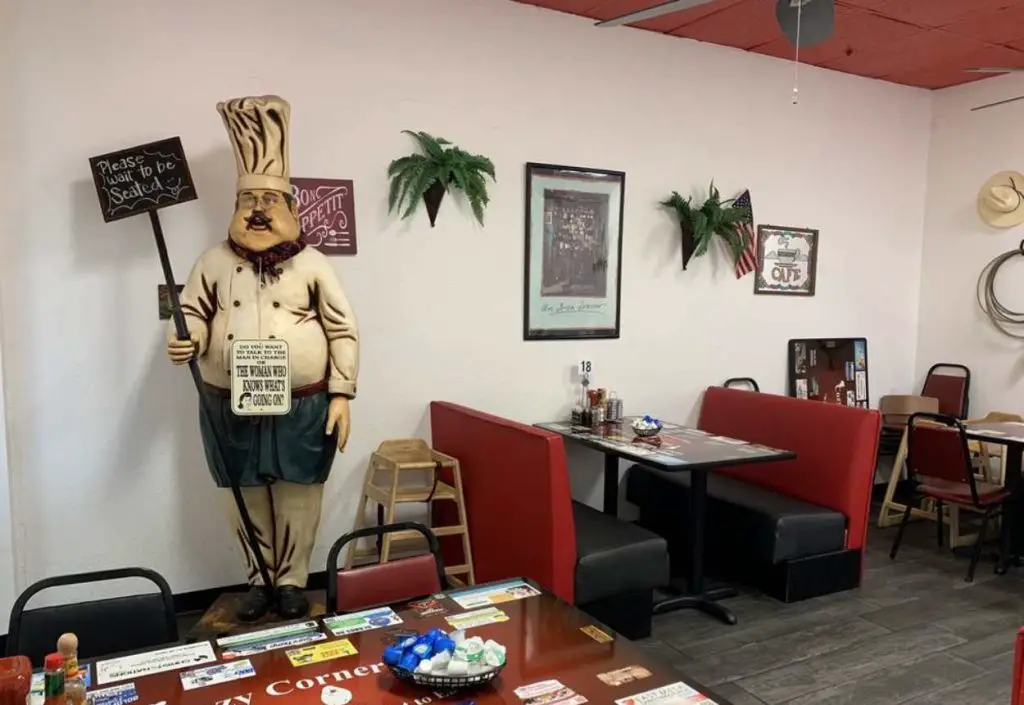 Top Review: "Grabbed breakfast here at Cozy Corner Cafe with a friend after a morning hike. I ordered the veggie omelette and a coffee. So delicious! The hash browns are some of the best I have had . I love this little cafe! Friendly staff, adorable decor, and comforting atmosphere." – Harmony M.
5901 E McKellips Rd Ste 102 Mesa, AZ 85215, (480) 830-6305
You might also enjoy reading these mouthwatering articles:
breakfast in mesa, best breakfast in mesa az, best breakfast in mesa, mesa breakfast