Welcome to Dallas breakfast lovers! Dallas is a foodie's paradise, and when it comes to breakfast, Dallas has some dandies!
We think you will love our selections and we hope you get a chance to try one, or all of them!
Bon Appetit!
Ellen's
Ellen's is a family-friendly breakfast spot that's a little more upscale but still has great value.
They are known for their pancake pot pie, so you shouldn't miss out on that. They do all-day breakfast, serving classic brunch food.
You can try French toast, chicken fried chicken benedict, grits benedict, or big ol' breakfast.
Menu: Ellen's Menu
Top Review: "Blown away! Seriously, this place is AMAZING!  I ordered the pork tinga tacos for breakfast and breakfast will never be the same for me again. Staff was awesome, food was divine, and we were in and out in about 35 minutes. Seriously, give this place a try if you are close!" – John M.
1790 N Record St Dallas, TX 75202, (469) 206-3339
Maple Leaf Diner
Maple Leaf Diner focuses on beloved Canadian dishes like the iconic poutine. There are Southern dishes here that you can find in any of your typical Dallas breakfast joints.
But if you haven't yet, try their poutine dishes. There are several variations of it on the menu. There is always a line here, but you can get on the waitlist in advance if that's possible.
They have a little bit of everything here with good hefty portions and reasonable prices.
Some recommendations are chicken fried chicken, chicken, bacon, and waffles, pizza burger, and Canadian eggs benedict.
Menu: Maple Leaf Diner Menu
Top Review: "The food at Maple Leaf Diner is super tasty and the portions are large!  My son and I split the Country Sausage Waffle and my husbands country fried steak was larger than than his head!  Our waitresses Genesis and Cristen were super nice and attentive. We will definitely be back!" – Chare B.
12817 Preston Rd Ste 129 Dallas, TX 75230, (214) 434-1626
Bread Winners Café & Bakery
Bread Winners Cafe & Bakery is a French cafe with cute decor and a charming interior. Their baked goods and pastries are always a hit, so that's what we recommend.
Given its popularity, there is usually a line during weekend brunch. Other popular items are French toast, chicken and waffles, eggs benedict, Croque madame, and breakfast tacos.
Menu: Bread Winners Menu
Top Review: "This location will always be dear to me. They've kept the original architecture of what seems to have been an old building designed to transport you to a quaint cafe in the French Quarter in New Orleans. My favorite part: the atrium. You feel like you're sitting in the middle of a Disney story book. Gorgeous succulents shelved on the walls, vines creeping through the staircases, glass sliding doors to add some intimacy. It's just adorable. Take a friend here who hasn't experienced the Uptown location. It's just lovely. Food: The friendly staff brings over a complimentary selection of cakes/breads for the table. BW does amazing and I mean amazing pastries. The farmers scramble is a great brunch choice, add mushrooms to it for an even better time. Also, order a side of their bacon. Do it." – Semhar M.
3301 McKinney Ave Dallas, TX 75204, (214) 754-4940
Cindi's NY Deli & Restaurant
You've guessed it, Cindi's is a New York-style deli with all the typical NY deli items.
You can get lox and bagels, latkes, and Dallas favorites like Tex-Mex omelets. They have a comfortable and casual vibe where you can get breakfast any time of the day.
Visitors often recommend the New York Reuben sandwich, matzo ball soup, eggs benedict, and a pastrami sandwich.
Menu: Cindi's Menu
Top Review: "Great NY Style Delicatessen and Restaurant. They have an extensive breakfast and lunch menu. Also fresh bakery and bagels which I love. Sandwiches selections are delicious hot or cold. Great pastrami. Salads are huge." – Annie A.
11111 N Central Expy Ste G Dallas, TX 75243, (214) 516-7925
Original Market Diner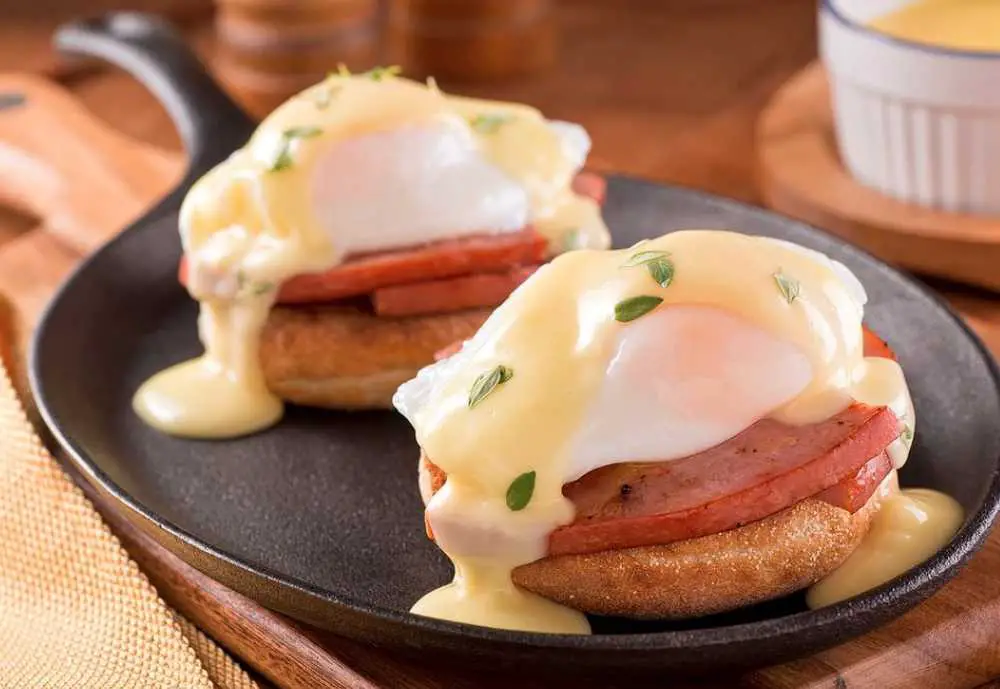 The best thing about Original Market Diner is their rotating pie case. What more can you want after breakfast but pie?
This family-owned and family-operated diner have been with them for three generations.
Once you walk in, you get that welcoming hospitality that can make you feel like you're part of the family.
Regulars would recommend the Market Diner omelet, French toast, chicken fried steak, and blue plate special. Make sure to leave room for dessert with a slice of pie!
Menu: Original Market Diner Menu
Top Review: "Wow, what a find! This is my new breakfast place I Dallas. I got there late around 9am and the place was packed. However, I walked and was promptly seated and the waitress immediately brought me coffee and a menu. A couple minutes later my order placed and figured it was going to be awhile…wrong…maybe 5 minutes and I was server the largest portions anyone could ever want. Did I mention the waitress…she kept my coffee filled without even being asked and that is almost rare anymore. I can't wait until tomorrow morning!" – Gary L.
4434 Harry Hines Blvd Dallas, TX 75219, (214) 521-0992
San Martin Bakery & Restaurant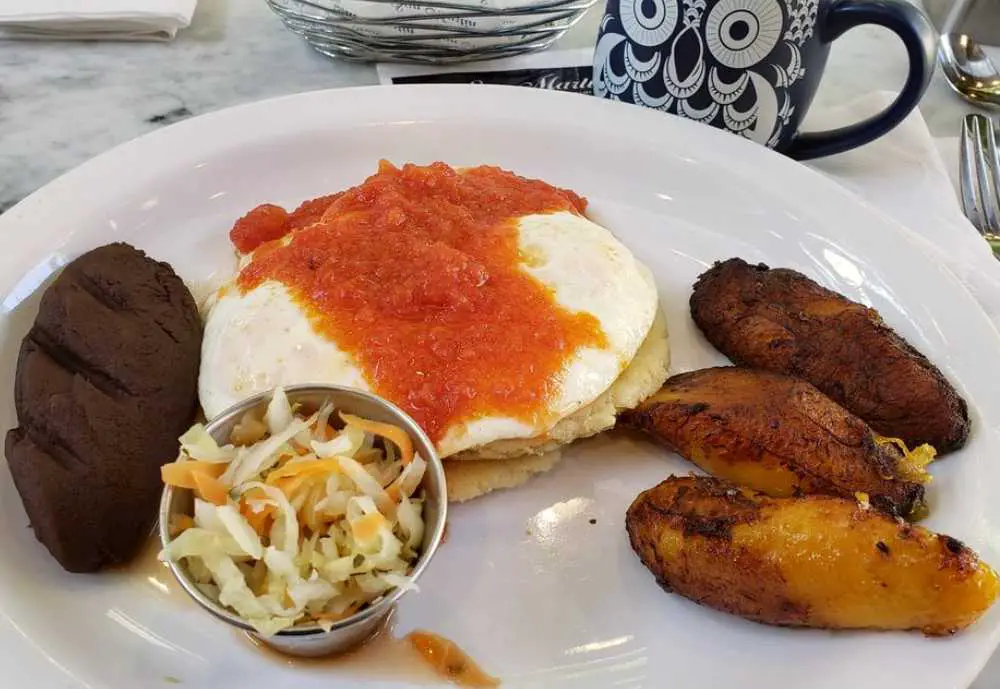 Try out a different breakfast cuisine with San Martin Bakery & Restaurant.
It's said to have the best Spanish breakfast in Dallas, and we'll let you be the judge of that. 
They have affordable prices, and their Pan Dulce has great value while being absolutely delicious. Their Guatemalan pastries, Tres Leches, cakes, etc., are also great breakfast options.
Many also seem to like their complimentary bread basket. You can also try French toast, a shuco sandwich, and the Salvadoreño.
Menu: San Martin Menu
Top Review: "I've loved coming to San Martin since it opened! This was our most recent visit, I tried out their breakfast burger and it was luscious! Everything was so well done, crispy bacon, toasted bun, great beef quality, PERFECT! The coffee is huge and it's lovely to sip on that with their complimentary bread baskets. The bakery itself has amazing desserts as well. I will be back, just like usual!" – Yasamin G.
3120 McKinney Ave Dallas, TX 75204, (469) 802-6652
The Biscuit Bar
If you love biscuits, The Biscuit Bar is the perfect place. They have multiple locations, and each biscuit sandwich they offer is pretty hearty.
They have a wide variety of options for what you can pair with your biscuit.
The popular ones are the Hoss, hot hot chicken, Monte Cristo, fancy chicken, and biscuit French toast.
Menu: The Biscuit Bar Menu
Top Review: "Great food, Awesome drinks, and the customer service was amazing! The lady who took my order was so kind and gave awesome recommendations based on my dietary restrictions! The rest of the staff was so friendly too! I really appreciated their energy and smiles! I will definitely be returning next time I'm in Dallas so I can try something new! Big thank you to the Managers on duty, Sherry and Kim, and thank you to Te-Ishma working FOH for being so sweet and making my day! You all deserve a raise!" – Kristina N.
2550 Pacific Ave Ste 150 Dallas, TX 75226, (469) 802-6652
Norma's Café
Norma's Cafe has an all-day breakfast, and its interiors have a fun design with a retro vintage feel to them.
They have multiple locations and are considered a reliable and great breakfast spot in Dallas.
You can count on Norma's Cafe to deliver good food and friendly service. Their chicken fried steak, country breakfast, blue plate special, or Migas might be perfect for you.
Menu: Norma's Cafe Menu
Top Review: "Our waitress, Gizmo, was so much fun! Oh, she was also extremely helpful, knowledgeable, friendly, and patient with a table of travellers who were new to their vast and interesting menu. The food was fantastic. We got a meat lover's omelette, chicken fried steak, Norma's Favorite Breakfast, and of course, a Big Ol' Cinnamon Roll. You may want to order one of these bad boys for the whole table, but don't skip it. The only thing missing is a treadmill. We will be back before we leave town." – Bobby P.
1123 W Davis St Dallas, TX 75208, (214) 946-4711
---
Did we miss a spot that deserves to be mentioned? Shoot us an email at: [email protected] Thank you!
---
You might also like:
Best breakfast near me, breakfast spots in Dallas, best breakfast in dallas, dallas best breakfast, top breakfast places dallas, breakfast near me, breakfast dallas tx, best breakfast dallas, breakfast places near me, breakfast restaurants near me