Well good morning, sunshine!
You're hungry. You are just not in the mood for the same ol' same ol' in your kitchen. Believe us, we get it.
Sounds like it's a GREAT time to hit up any of these fantastic breakfast spots in Raleigh and see what you've been missing all this time! Bon appetit, breakfast ranger!
Big Ed's City Market Restaurant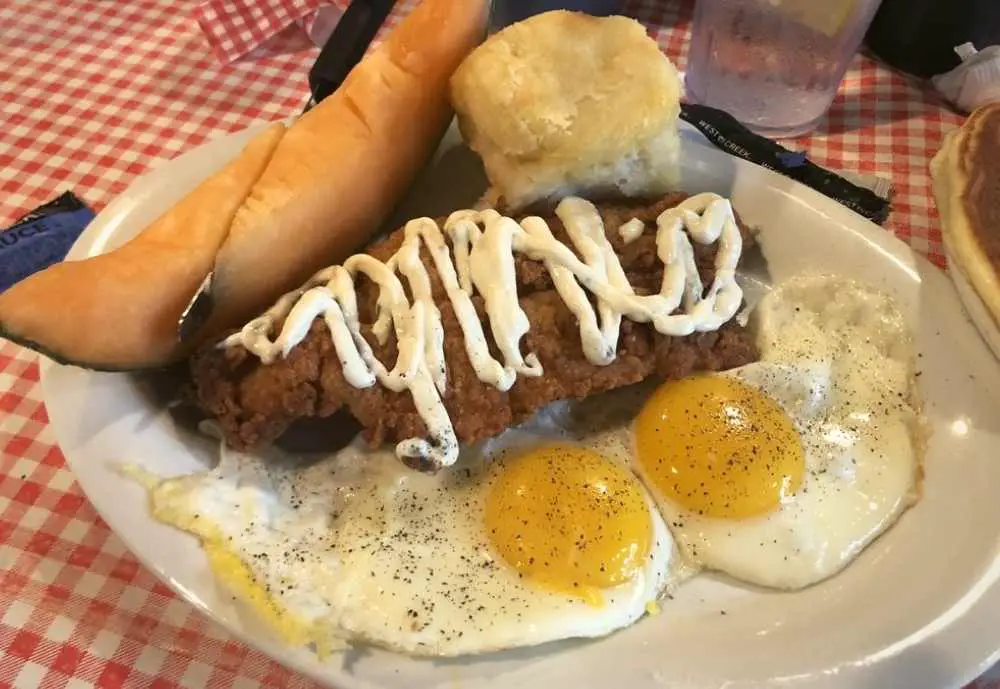 Big Ed's is a Raleigh favorite for authentic local and Southern food. Their restaurant is the definition of comfort and soul food.
Eating here might take you back to your grandma's house. Plus, the hospitality and friendly service are top-tier. You'll also be surrounded by antique and memorabilia decor.
Try the French toast, Fried Cajun Chicken breakfast, or the amazing steak and eggs.
Menu: Big Ed's Menu
Top Review: "Lived in Cary for four years and never been to Big Ed's. My loss! I love breakfast as does my son. He was recently in town so we visited Big Ed's. The atmosphere was awesome as was the food. My son and wife had the massive pancakes. I had eggs, grits with red eye gravy, sausage, and sourdough toast. We all loved our breakfast! Zero complaints. The pancakes are massive and made with a pound cake base. The sausage was superb. We Cannot wait to go back!! Antonio was our waiter, and he was awesome. Helpful, pleasant, and a great personality. He was a pleasure to talk with. A great ambassador for Big Ed's." – Keith C.
220 Wolfe St Raleigh, NC 27601, (919) 836-9909
State Farmers Market Restaurant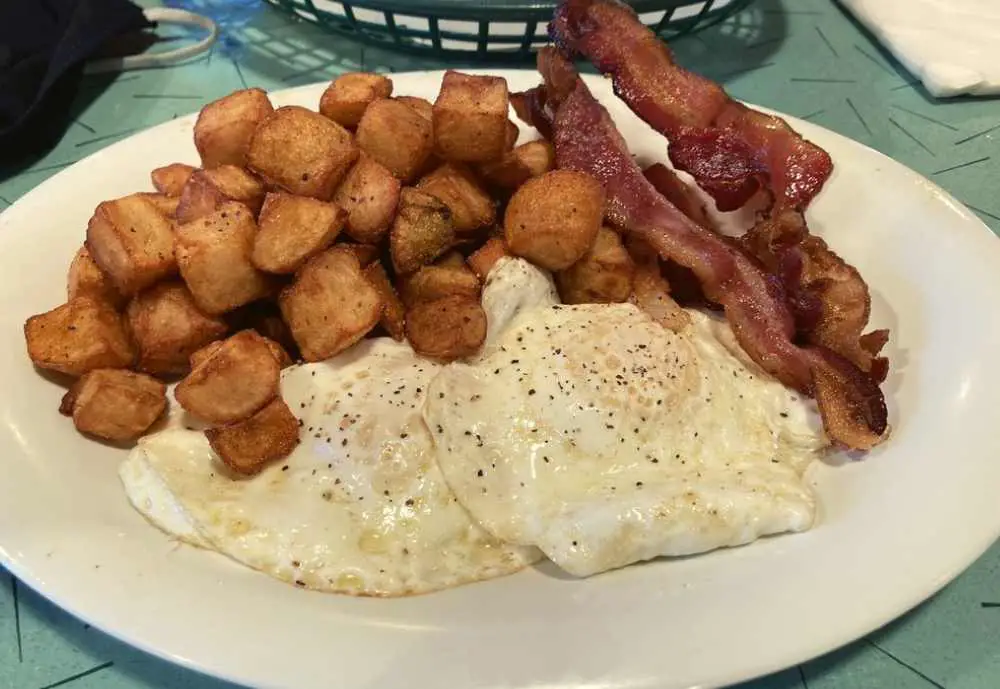 The Raleigh Farmers Market is one of the best places to go while in Raleigh, and their on-site restaurant is a must-visit if you're already here!
State Farmers Market Restaurant offers southern breakfast classics putting a premium on local ingredients with generous portions.
Their handmade biscuits are a real crowd favorite too! It gets crowded, especially on the weekends.
You can try the chicken fried steak, chicken and waffles, French toast, eggs benedict, and Granny Cone's sampler.
Menu: Farmers Market Menu
Top Review: "Don't let the line or wait deter you. It goes by quickly and it's worth it. It's also worth the drive if you're not from Raleigh. It's good, southern homestyle cooking with good, friendly and fast service. I usually go for breakfast (oooooh the biscuits!) but if I ever get there after 1pm, I'll have the fried chicken with Mac and cheese and okra or chicken salad. Both cooked and made the best southern way. Not greasy and not too mayonnaise-y (chicken salad). And the Mac and cheese is the best way to make it–baked cheese not the sauce. I just wish they were open in the evenings!" – Krissy W.
1240 Farmers Market Dr Raleigh, NC 27603, (919) 755-1550
Jubala Coffee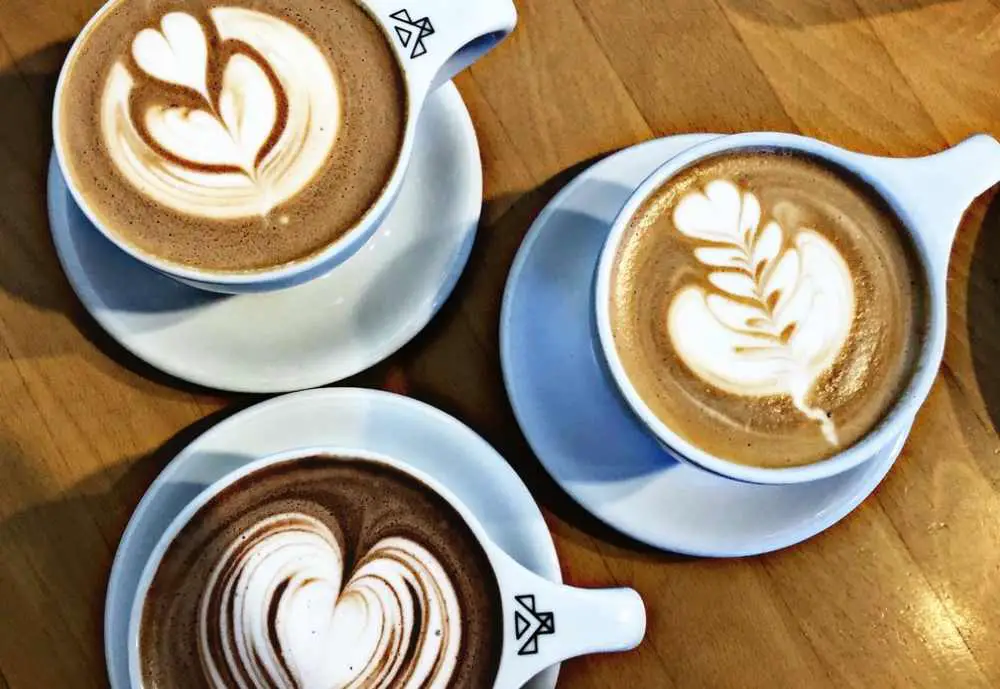 Jubala Coffee has multiple locations in the city and is best known for its excellent coffee and fluffy biscuits.
They are a specialty coffee shop with baked goods and other breakfast favorites. You simply can't go wrong with Jubala Coffee.
People recommend trying the maple bacon, turkey avocado sandwich, country ham, and biscuit sandwich.
Menu: Jubala Coffee
Top Review: "One of my go-to coffee shops and stop ins for a solid breakfast bite. They always have a creative seasonal menu with drinks that I wouldn't normally try but always like. You also can't pass up the Blueberry Saffle or country ham egg and cheese scratch-made biscuit if you have a chance. It's usually pretty busy but that's a good sign!" – Stacy A.
8450 Honeycutt Rd Ste 104 Raleigh, NC 27615, (919) 758-8330
The Morning Times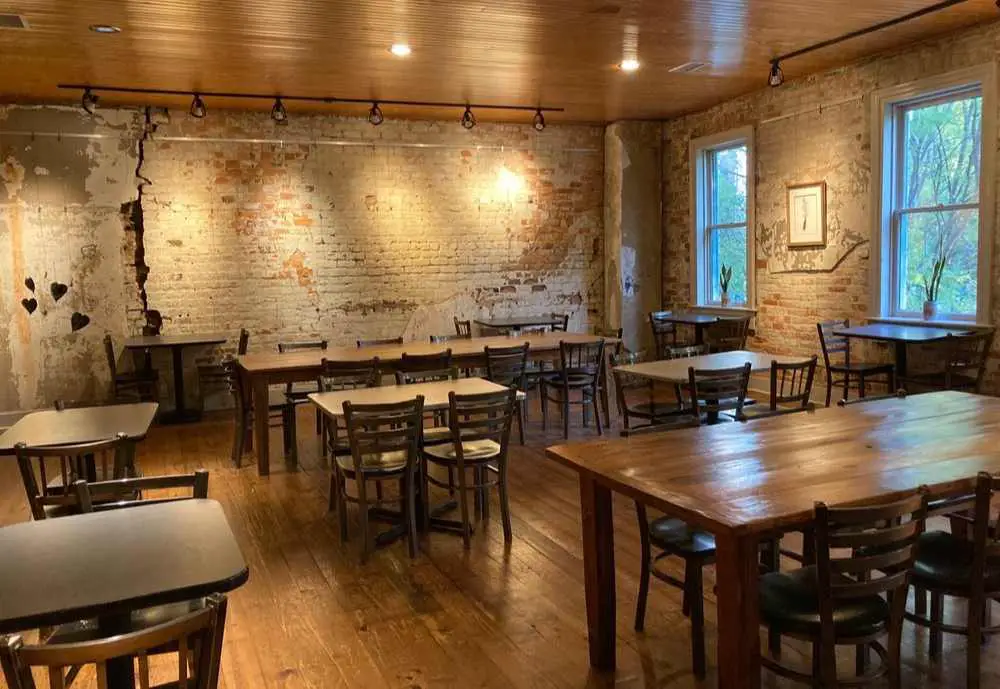 Another one of the best breakfasts in Raleigh is the Morning Times. They are a local favorite with creative menu items and good coffee.
Their upstairs has a mini art gallery, or you can sit on their outdoor sidewalk dining.
Get their breakfast burrito, French toast, breakfast sandwich, or fried chicken sandwich to get the best experience!
Top Review: "The best biscuit in Raleigh! It is the perfect combo of butteriness and flakiness, I would highly recommend any of the biscuit options. The coffee is strong and tasty, my personal favorite is the iced latte. You can't go wrong with any of the house made syrups. Ambiance was on point as well, service was quick and efficient. Will be back again to try some more!" – Keerthana K.
10 E Hargett St Raleigh, NC 27601, (919) 836-1204
Pam's Farm House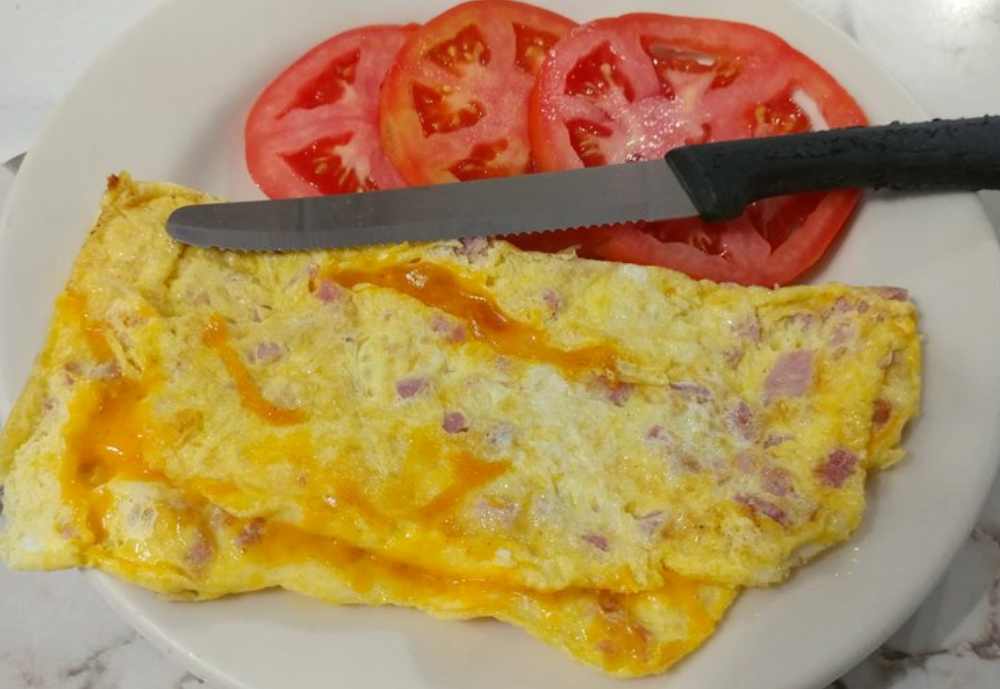 Pam's Farm House is a no-fuss breakfast spot with simple home-cooked food that delivers excellent quality each time.
They offer southern food and hospitality with their fast and friendly service. Their beef tips are a must-try, along with the country ham, French toast, BBQ chicken, and grilled biscuits.
Please note, they are a cash-only establishment, but there is an on-site ATM.
Top Review: "Just good down home cooking!   It's like eating in grandma's kitchen.   The wait staff is friendly and welcoming.   We went for breakfast and everything was perfect.  I had scrambled egg bacon and grits.   The biscuits reminded me of my grandma's." – TT
5111 Western Blvd Raleigh, NC 27606, (919) 859-9990
The Flying Biscuit Café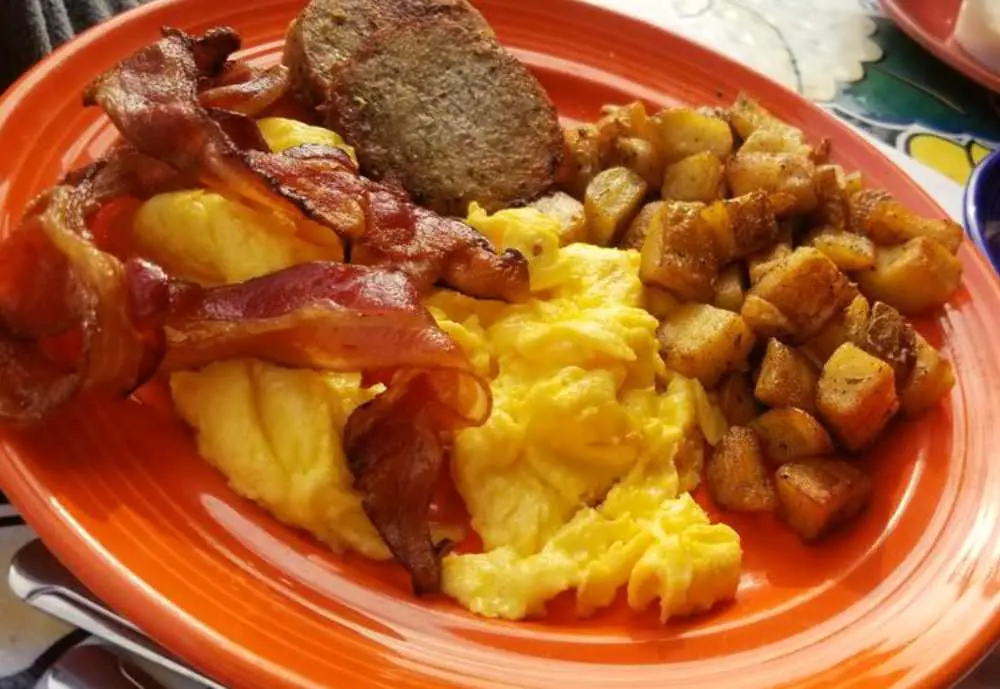 The Flying Biscuit Cafe has an all-day breakfast and an extensive menu. They are a bright and colorful cafe full of eccentric personalities.
Their specialty cocktails and mimosas can be paired with any brunch plate.
Start your day with organic oatmeal pancakes with peaches, biscuit chicken pot pie, or the high flyer.
Menu: Flying Biscuit Menu
Top Review: "This place is an excellent option for brunch! I got the dirty chai latte, the pimento fritters which were amazing (crispy and well flavored), and the chicken chorizo hash.  They also give biscuits on the house with an apple cinnamon jam which tasted great. They also provide excellent service (our fritters did not come out before as an appetizer and they didn't charge us for it). Great place overall!" Atisha A.
2016 Clark Ave Raleigh, NC 27605, (919) 833-6924
Tupelo Honey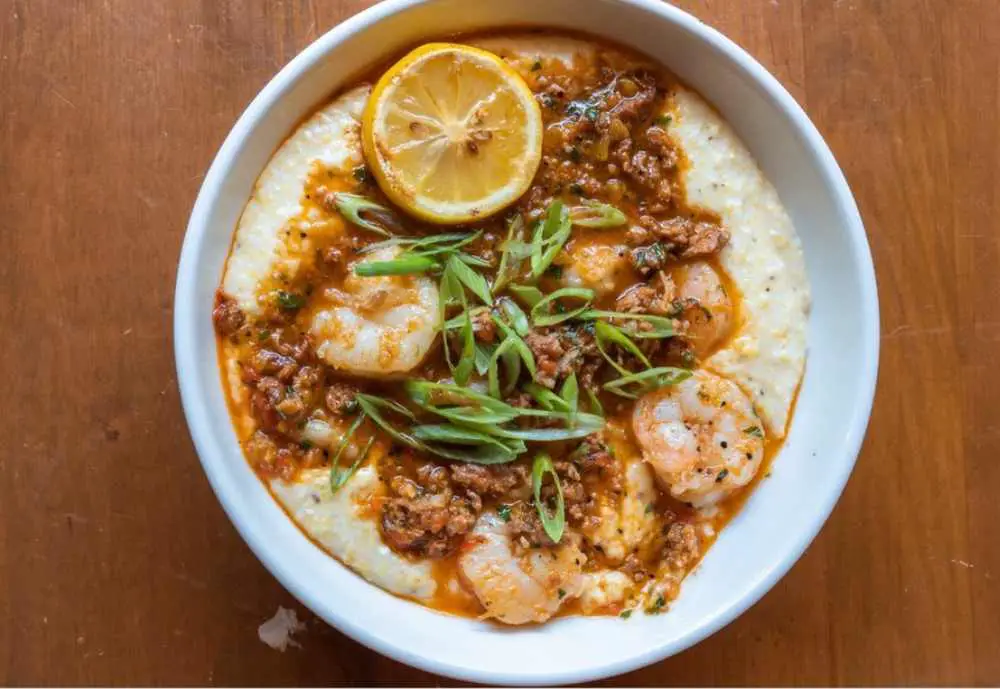 Tupelo Honey offers classic dishes with their southern twist. They come out with seasonal menu items like the new fall menu they have now.
They also have an all-day brunch with many dishes to choose from. Their fried chicken is a best-seller. You can have it with or without waffles, and they're delicious either way.
Aside from that, try the brown butter pecan pie, avocado toast, eggs benedict, crispy Brussels, fried chicken and biscuit, or the old skool breakfast bowl.
Menu: Tupelo Honey Menu
Top Review: "Raleigh is packed with so many gems! This spot is one of my favorites! I visited this spot, brunch for 1, and everything was sooooo good‼I had the shrimp and grits, chicken and waffles, and let's not forget to mention….the biscuits! The overall vibe of this spot is a mix between relaxing, and fun, depending on who you are with. Definitely add this spot to your "places to visit" list!" – Donte E.
425 Oberlin Rd Raleigh, NC 27605, (919) 723-9353
Metro Diner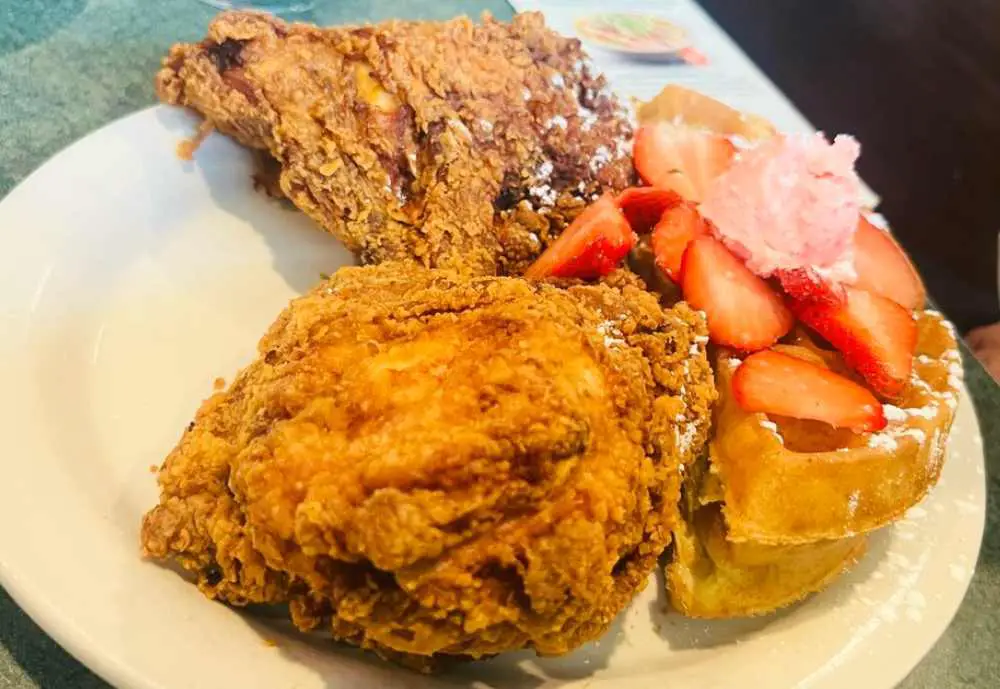 Last on the list is Metro Diner. The diner offers generous portions of southern comfort food.
Visitors have said their service is great, with coffee or juice constantly topped off. Though it gets crowded, the wait isn't terrible, and your experience wouldn't be disappointing.
Some of their best-sellers include croissant French toast, chicken pot pie, fried chicken and waffles, and Belgian waffles.
Menu: Metro Diner Menu
Top Review: "Went to eat a late breakfast and wow. The biscuits and gravy with sausage and egg were outstanding. My wife and daughter were very impressed with the great service and food menu. We will go back for sure. 5 star rating all the way." – Johnny M.
---
Did we miss a spot that deserves to be mentioned? Shoot us an email at: [email protected] Thank you!
---
You might also enjoy:
breakfast near me, breakfast restaurants near me, breakfast places near me, breakfast 27609, breakfast 27511, breakfast restaurants, dog friendly breakfast restaurants, best breakfast restaurants, raleigh breakfast spots, breakfast food, breakfast near me, best breakfast near me, breakfast raleigh nc, breakfast places near me, breakfast raleigh, breakfast, breakfast restaurants near me, best breakfast raleigh nc, best breakfast in raleigh, best breakfast raleigh