Are you a breakfast lover? Do you love starting your day with a hearty meal? If so, then you'll definitely want to check out some of the best breakfast restaurants in Richmond! From classic diners to trendy cafes, there's something for everyone.
And trust us, these restaurants are worth getting out of bed for! So whether you're looking for a delicious plate of pancakes or a hearty plate of eggs, be sure to check out our list of the best breakfast restaurants in Richmond. Bon appetit!
Perly's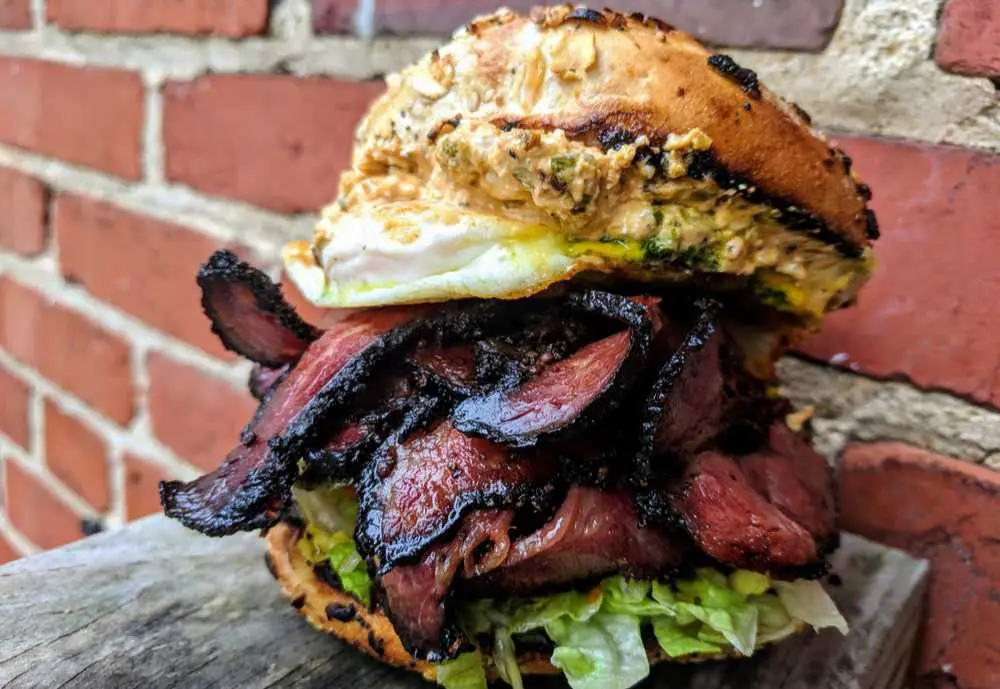 Wake up to delicious and authentic Jewish cuisine when you visit Perly's, a place perfect for breakfast, lunch, or dinner.
Try out a plate of Sausage & Tzimmes Hash for a sweet, tangy and savory wake up call.
Their Benny Goodman consists of two potato latkes, smoked salmon, poached eggs, dill hollandaise and salmon roe.
Menu: Perly's Menu
Top Review: "We tried Perly's and we loved it. I'm a sucker for the aesthetics, but was even more impressed with the menu. Breakfast was delicious. I had gotten the Bagel Sammy with beef sausage, scrambled eggs, sautéed onions, and havarti on their toaster garlic bagel. My partner got the Benny Goodman- which was SO GOOD. Two latke covered in poached eggs, smoked salmon, and dill hollandaise. We were suggested to try their Bloody Miriam, which was a spin off of a traditional Bloody Mary but with the addition of beets. This drink did not disappoint and would say it was one of my favorite Bloody Mary's and I LOVED their made in house assorted pickles that were garnish. Lastly, the service was great. Everyone was friendly and had beautiful smiles on their faces. It was a great way to spend the morning. It did seem to get fairly busy by 11 am so if you're interested in not waiting too long I'd suggest coming in earlier." – Kelsey O.
111 E Grace St, Richmond, VA 23219; (804) 912-1560
The Smoky Mug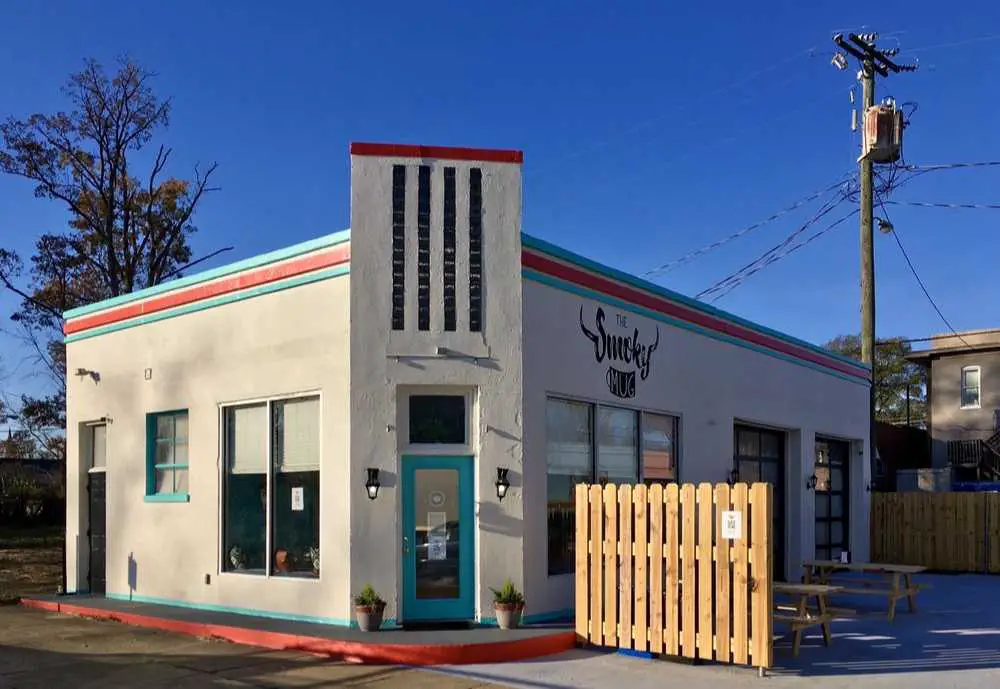 The Smoky Mug specializes in flavorful Tex-Mex meals and serves them in a hospitable atmosphere.
One of the scrumptious items in their cafe menu is the Avocado Toast, seasoned to perfection and topped with pickled red onions.
There is nothing like an Everything Bagel with cream cheese to start the morning off on the right foot.
Menu: The Smoky Mug Menu
Top Review: "There's a reason this place has such great reviews! Before they served their brunch menu at 10, we got there a little early for coffee. I was craving something with raspberry flavoring in it and one of their specials was a raspberry pistachio latte. Wow, it was incredible! Next it was on to brunch. There's a caveat in their menu about the potential of selling out before closing, which made sense because as soon as they opened the brunch area a line started. The food came quickly after we ordered and the portions were HUGE. When I say huge, I mean huge. For example, my boyfriend almost always cleans his plate and he wanted to, but had to stop himself from getting too full. Both our dishes were superb. Want some yummy coffee and an even better brunch? Look no further than Smoky Mug." – Alyson B.
15 E Brookland Park Blvd, Richmond, VA 23222; (804) 562-3722
SB's Lakeside Love Shack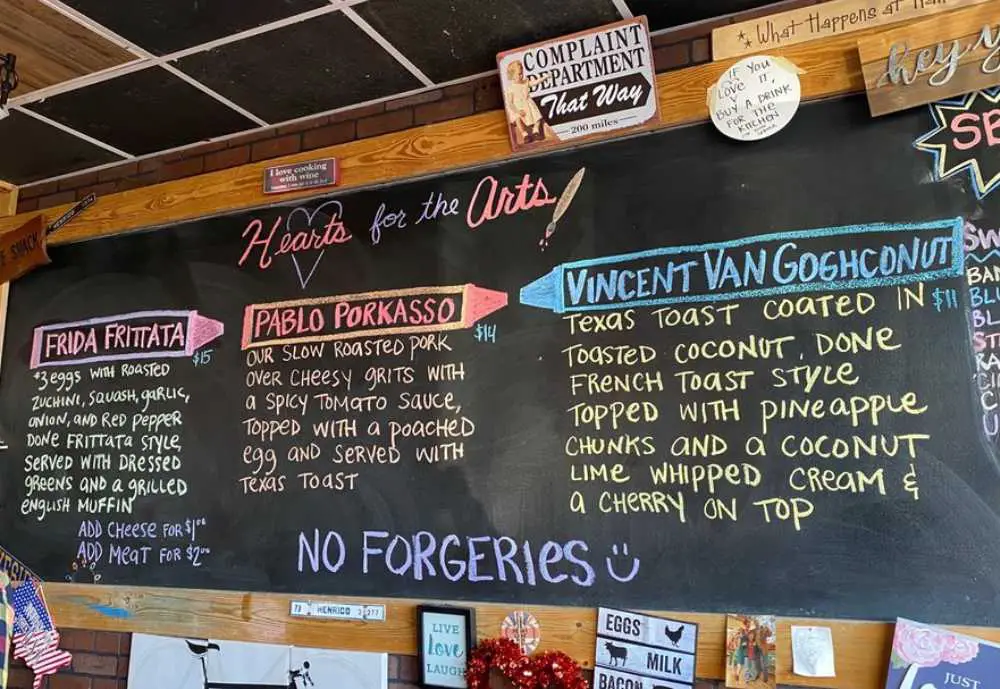 Opened in 2017 by Sarabeth (SB) Hagen, SB's Lakeside Love Shack serves up family recipes prepared with love for all to share.
Two poached eggs and Virginia ham on a grilled croissant; the "Bang Bang on the Door" Benny is topped with smoky tomato hollandaise and served with dressed greens and fruit.
A mouth-watering bowl of SB's Breakfast Chili is sure to impress with its base of house-made chili, breakfast sausage and bacon, and the whole thing is topped with a poached egg, cheddar cheese, green onion, sour cream, and cornbread croutons.
Menu: SB's Lakeside Love Shack Menu
Top Review: "Amazing food, Eclectic Vibe.  This restaurant is a childhood dream come to life. Food that sparkles, sweet treats, and fun food names. I had the middle of the field mocktail, knock a little louder cinnamon bun and a side of eggs. The food did take some time to come out but it was 1000% worth it. They have new specials every Saturday and this week their specials supported the SPCA. I visit richmond occasionally to see friends and this was my driest time here. I will absolutely be back to sample their fare. The staff was amazing and it was a great time to catch up with my pals!" – Ashley N.
6935 Lakeside Ave, Richmond, VA 23228; (804) 922-2371
The Fancy Biscuit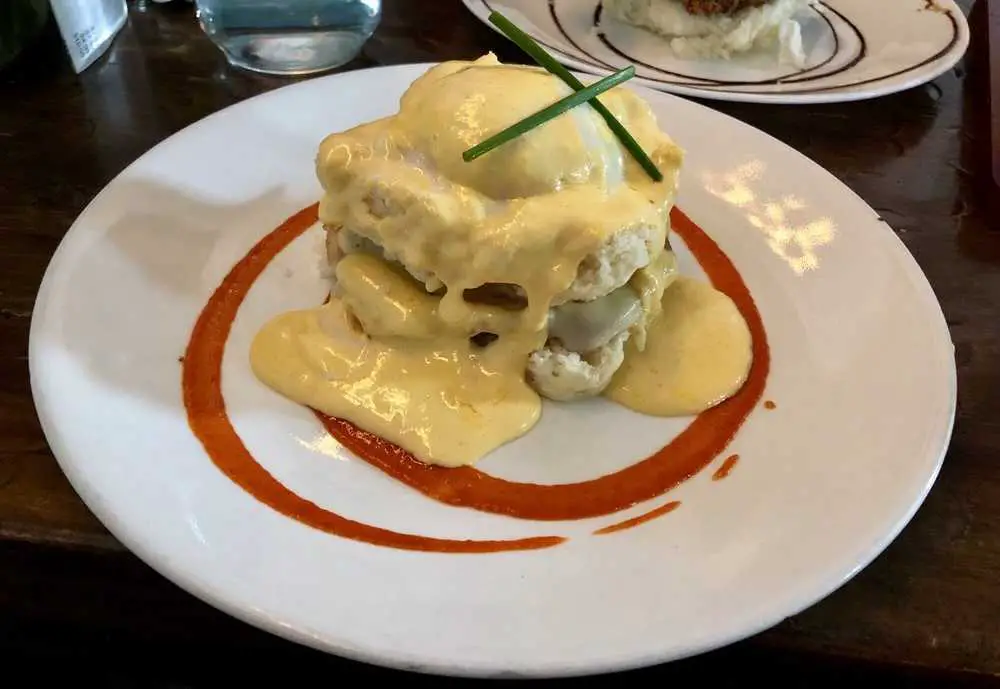 Southern hospitality is taken to the next level at The Fancy Biscuit, where customers of all ages can enjoy a delicious buttery breakfast.
Hearty, flavorful, and great for starting any morning is the Black Dog, which consists of a buttermilk biscuit blanketed in rich ham gravy, white cheddar grits, and jumbo shrimp.
The Got Your Goat biscuit plate is just as tasty with a combo of fried chicken, goat cheese, and pepper jelly.
Menu: The Fancy Biscuit Menu
Top Review: "Great atmosphere and plenty of seats to choose from.  The service was attentive and very quick to meet your needs.  Tried the biscuits and gravy with 2 eggs over easy, they have a ton of gravy choices but I started simple with sausage gravy.  Espresso shots were on point, I love the coffee variety.  The food wasn't cold but could have been a bit hotter but honestly didn't effect the quality by any means.  Comfortable spot, dig it, will be back" – Daniel W.
1831 W Cary St, Richmond, VA 23220; (804) 938-3449
Lunch or Supper!
Lunch or Supper! is a reliable destination to enjoy a fantastic breakfast and has been welcoming folks with gracious hospitality since 2012.
Deviled Eggs make a tasty twist to any breakfast, so make sure to try some during your visit.
The classic Chicken & Waffles combo consists of buttermilk boneless fried chicken and a homestyle waffle.
Menu: Lunch.Supper! Menu
Top Review: "I thought from the place of the restaurant that it would be sketchy but the food was so good and the serve was quick; will definitely go back . Also, I asked for a side of bacon and eggs and they gave me so much it was almost a whole meal of its own. Awesome" – Unnie C.
1215 Summit Ave, Richmond, VA 23230; (804) 353-0111
Early Bird Biscuit Co.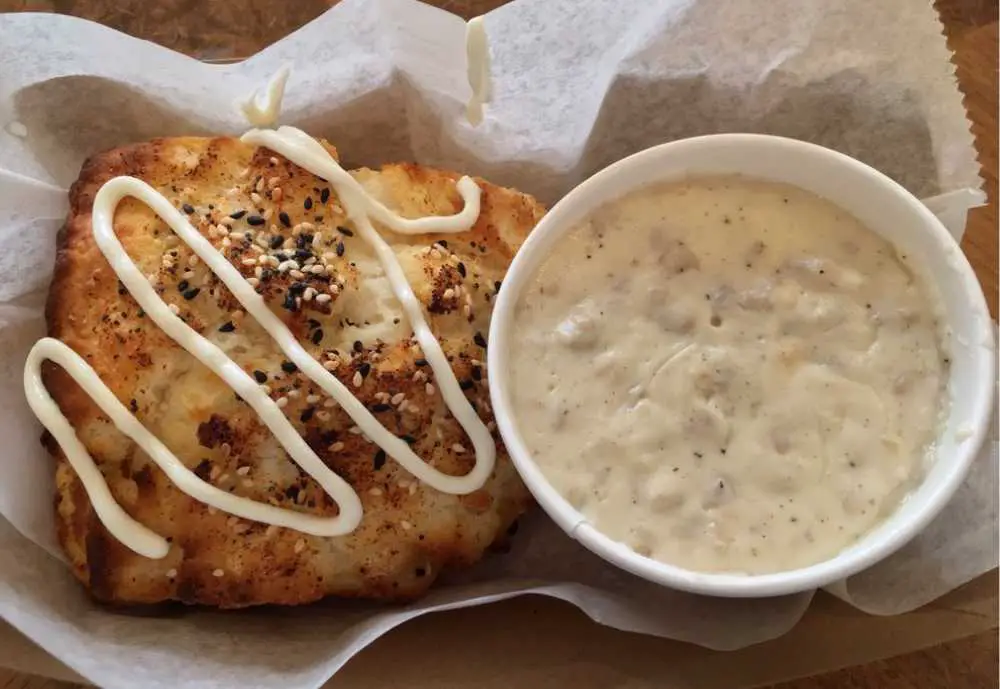 There is nothing like biting into a chewy and delicious bagel to start the day; Early Bird Biscuit Co. is the ideal place for any biscuit lover to stop by.
Build your own Masterpiece with their delicious selection of toppings to go with a base of eggs and fresh cheese on a hot biscuit.
Every day brings something new, so make sure to come back and try their Unique Biscuit of the day.
Menu: Early Bird Biscuit Co. Menu
Top Review: "Get there EARLY or you may be out of luck! Literally best biscuits around. I go for savory sandos- sub pimiento cheese (yum). Really cheap, really delicious, quick and filling. They're softball size and shareable but also light and not leaving you feel groggy! Try their very own brand of coffee beans from Blanchards, and home baked pop tarts. Have fun!" – Joe B.
119 N Robinson St, Richmond, VA 23228; (804) 335-4570
Moore Street Cafe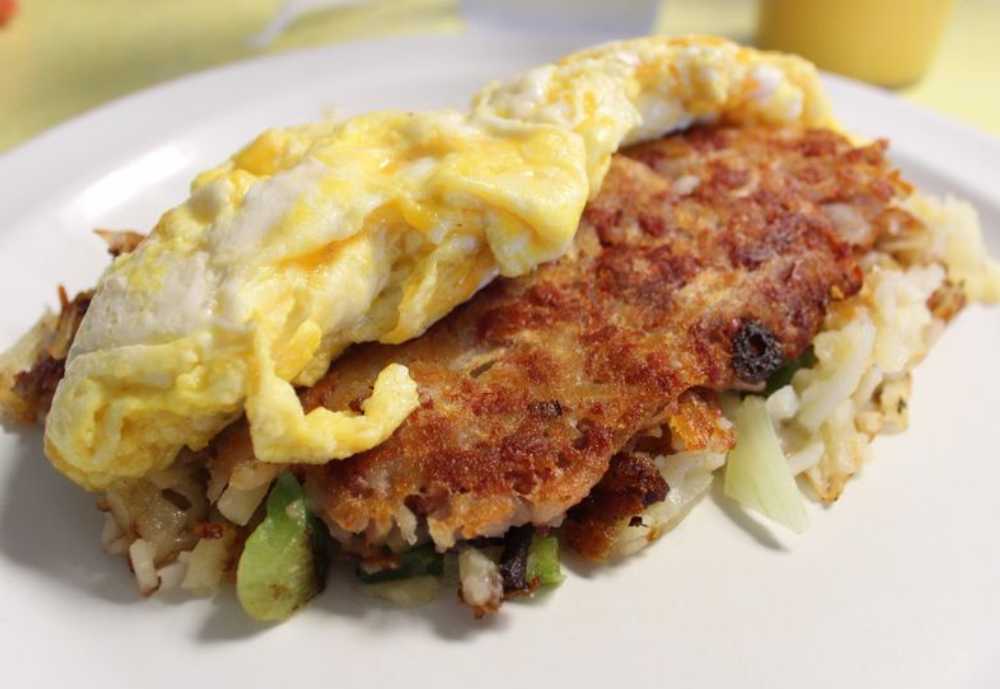 Moore Street Cafe is the perfect place to enjoy a scrumptious classic breakfast in a fun and old-school atmosphere.
Three slices of Texas toast are the base for their Breakfast Club sandwich, which is stuffed with two eggs, bacon, sausage, ham, cheese, lettuce, tomato and mayonnaise.
Cooked to fluffy perfection, a stack of Pancakes is a deliciously simple way to greet the morning.
Menu: Moore Street Cafe Menu
Top Review: "This is why you ask a local where to eat! We had an early morning car repair appt in a section of Richmond we knew nothing about. We asked the business owner (L&M Auto Top Co) to recommend a place for breakfast and voilà! This place looks like a hole in the wall but actually has a couple of different rooms for seating. They offer the standard fare for breakfast (eggs, the meats, pancakes, omelets, etc) but at an amazing quality. The pancakes were great, not too sweet with a slight crisp to the outer edge. The corned beef hash is made in-house and was fantastic. I'm a sausage gravy guy and theirs did not disappoint. I had it smothering the Flying Squirrel Breakfast Bowl (no squirrels were harmed) and dripping down my scrambled eggs, bacon and tots? Let's just say I was wishing for a biscuit to scoop up every last drop.This place is a block off Arthur Ashe Blvd not far from the Richmond Squirrels Stadium. You'll need to find parking on the street in the mixed use neighborhood." – Peter P.
2904 W Moore St, Richmond, VA 23230; (804) 359-5970
Front Porch Cafe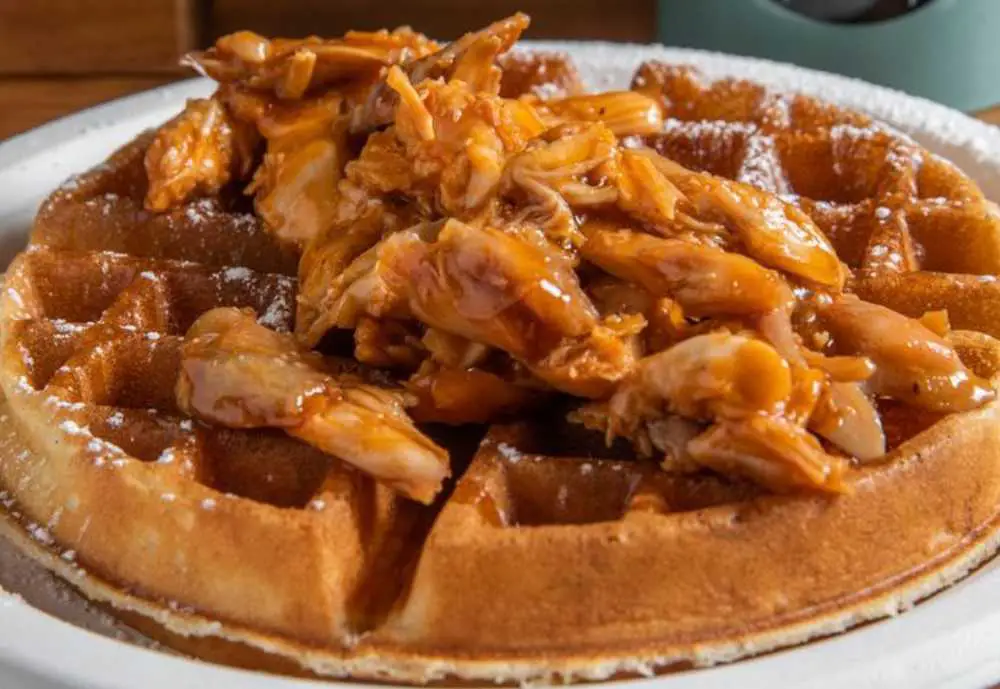 Recreate the cozy feeling of stepping outside first thing in the morning with a hot cup of coffee at the Front Porch Cafe, where workers are taught well and the food is always tasty.
Well rounded and delectable to the last bite, the Church Hill Breakfast plate contains eggs, choice of meat, collard greens, breakfast potatoes, and toast.
Scrambled eggs and cheddar cheese make an iconic combo in a scrumptious Croissant Sandwich, which comes with breakfast potatoes.
Menu: Front Porch Cafe Menu
Top Review: "Great food in a very welcoming atmosphere. We went for Saturday brunch, which is accompanied by live music. On the particular Saturday we went, there was a jazz flutist who was excellent. I ordered the Church Hill Breakfast (wheat toast, pulled chicken, scrambled eggs) and my partner ordered the Cajun Short Rib Hash. Both dishes were delicious and the perfect portion size for brunch. We also ordered an iced coffee and an a iced chai latte. Everything was great and we cannot wait to come back and try more food!" – Amber D.
2600 Nine Mile Rd, Richmond, VA 23223; (804) 562-5361
WHISK
Since 2015, WHISK has been whisking up classic French-inspired pastries for all in Richmond to enjoy.
Crafted to perfection, their Chocolate Almond Croissant makes an elegant addition to any morning.
For something more casual but just as lovely, some Coffee Cake is ideal for waking up to an enjoyable treat.
Menu: WHISK Menu
Top Review: "The ladies were super friendly and welcoming had an amazing experience. I ordered a coffee couldn't really decide what I wanted so I let the barista pick something and the drink was absolutely delicious. Then I picked out a lemon and lavender macaroon they are airy,refreshing nice soft crunch the cream is just the right amount of sweet.I would definitely recommend going and I will be back as soon as I can!" – Morgan Y.
2100 E Main St, Richmond, VA 23223; (804) 728-1576
Lulu's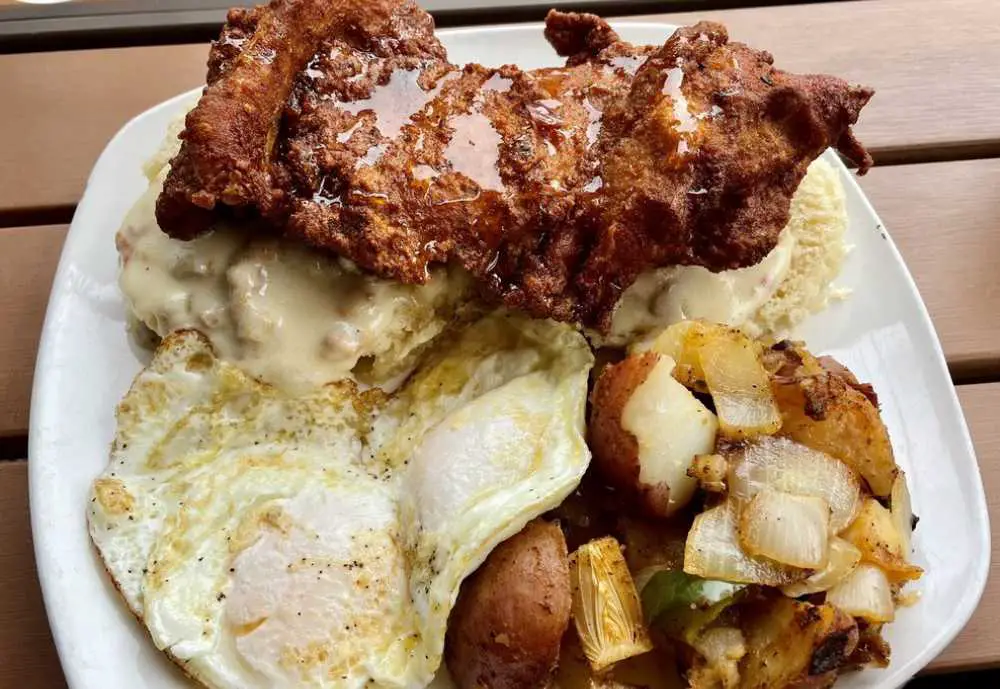 Enjoy a scenic visit at Lulu's and indulge in an even more scenic selection of fantastic specialty breakfasts.
"Insta-worthy" and delicious, the Red Velvet Waffle is served with pecan cream cheese and strawberries.
For folks looking for something more well-rounded, Lulu's Benedict brings together country ham, poached eggs and hollandaise on an English muffin, and the plate is complete with grilled asparagus.
Menu: Lulu's Menu
Top Review: "This was actually a dope spot. We were having a going away for a co-worker and I really just pulled this place up and decided it would be great for brunch. It was definitely not a disappointment. We loved it. The food was great. The staff was very attentive and made sure we all got what we needed. The atmosphere was chill and a great vibe. Parking wasn't bad, we parked in a lot not far way and had like a 5 minute walk. You do have to pay for parking….however….it's not expensive. I think the location is great, but I may be basis to loving a downtown city feel. I recommend this for brunch with the girls, coworkers, the boys…..just a great spot to gather for any group for good food and service." – Sharyna B.
21 N 17th St, Richmond, VA 23219; (804) 343-9771
---
If you're looking for the best breakfast spots in Richmond, you can't go wrong with any of the restaurants on this list. From classic American fare to international specialties, there's something for everyone to enjoy. So whether you're in the mood for pancakes or eggs Benedict, be sure to check out one of these breakfast hotspots. Bon appetit!
You might also enjoy:
breakfast near me, breakfast richmond, best breakfast richmond va, best breakfast in richmond virginia, brunch spots richmond, breakfast richmond va, richmond best breakfast, breakfast restaurants richmond va