Good morning, sunshine!
You are looking for a great breakfast spot, but not just any ol' place, right? Columbus will take care of you! Check out our top 8 places to grab a slammin' breakfast in Columbus, Ohio.
Bon Appetit!
Scotty's Café
If you want something simple and affordable, head to Scotty's Café. This no-fuss café and deli deliver both value and quality.
They have an all-day breakfast with something for everyone. They also have the friendliest staff, according to café regulars.
Visitors recommend getting French toast, tomato basil soup, big breakfast, egg salad sandwich, or latkes.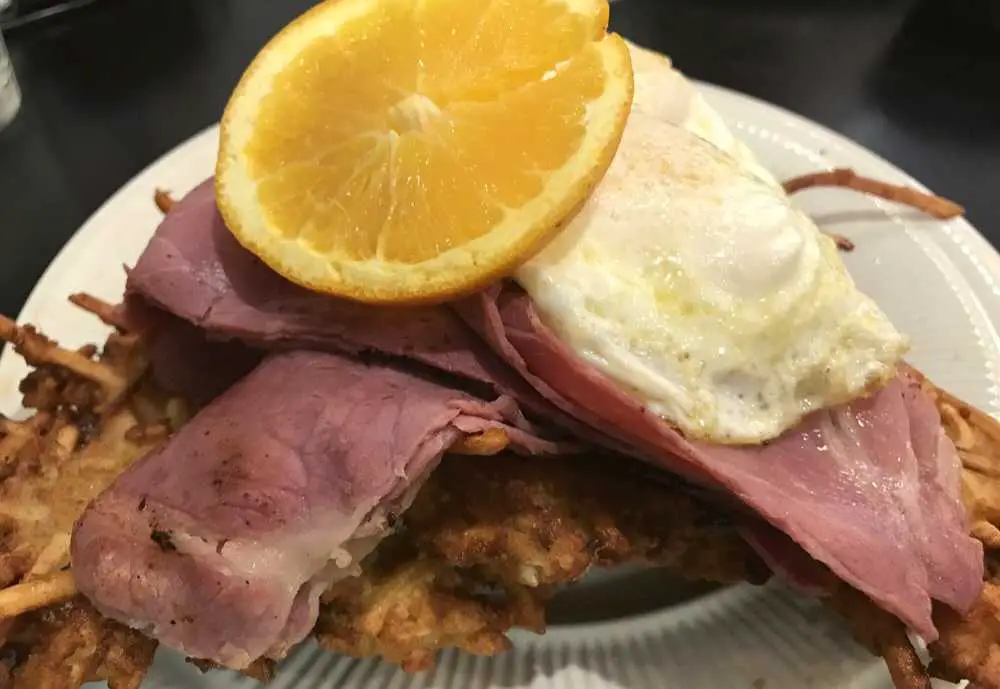 Menu: Scotty's Menu
Top Review: "This place was clean and busy busy!!! Every waiter was nice! Service was fast and our food came out fast! Everything was hot and taste wonderful! They had desserts at the front of the restaurant. Homemade EVERYTHING!!!! omg the cookies o think 2.75 each and cake! Only thing I didn't like was that the parking is horrible. The parking lot is really small and it took me awhile to get in a good spot. But once I found a spot I was good to go. Will be back to try other items on the menu. Little restaurant tucked away in Bexley that's a great place to visit!!!! Worth it!!!! GO CHECK THEM OUT" – Octavia M.
2980 E Broad St Columbus, OH 43209, (614) 398-3164
Katalina's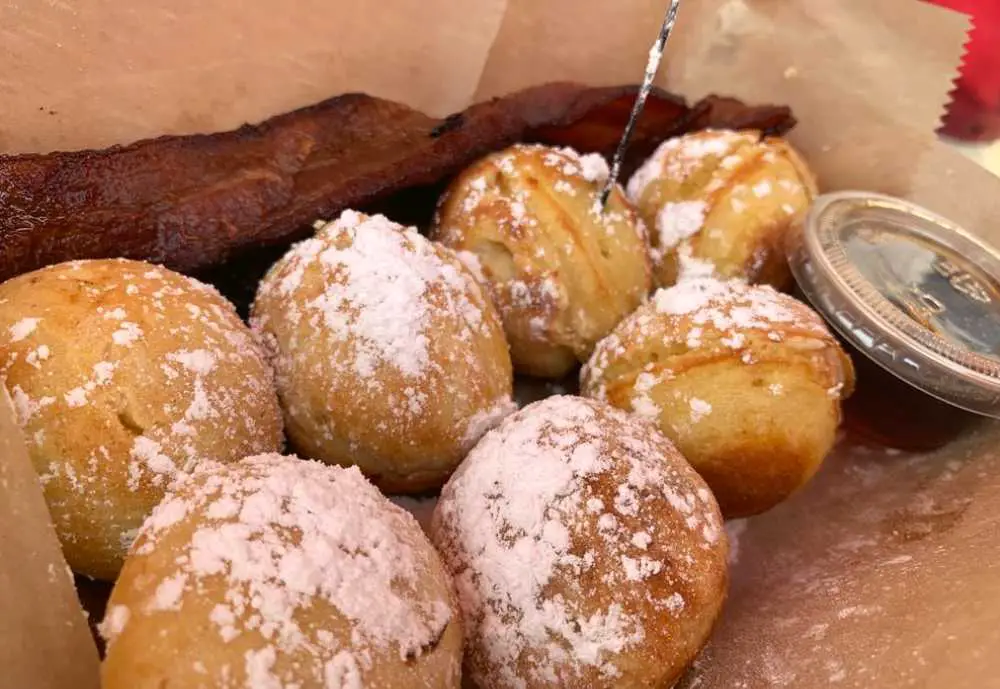 Katalina's is the perfect spot for brunch in Columbus. The popular breakfast café has a lot of personality with homemade Southern food with a Latin touch.
You better get there early because it can get jam-packed. They described themselves as a "little café with lots of local goodness."
They are best known for their breakfast tacos. But you can also get any of these other favorites: pancake balls with sweet and spicy bacon, pork and egg sandwich, and Mexican French toast.
Menu: Katalina's Menu
Top Review: "Finally visited Katalina's after hearing so many great things about it! I was surprised at how small the restaurant is given how popular it is, but we managed to find a seat. While we waited for our food, we doodled on the table and the window sill with the paint markers they provide. Loved looking at all the signatures and drawings around the restaurant! I got the Nutella pancake balls and a side of purple hash browns. The bacon that came with the pancake balls was a little chewy which I didn't love (I prefer crispy bacon!) Everything else was SO GOOD. I loved that the pancake balls weren't overly sweet. The hash browns were yummy and tasted even better with hot sauce. Can't wait to go back and try more of their menu!!" – Meimei T.
1105 Pennsylvania Ave Columbus, OH 43201, (614) 294-2233
First Watch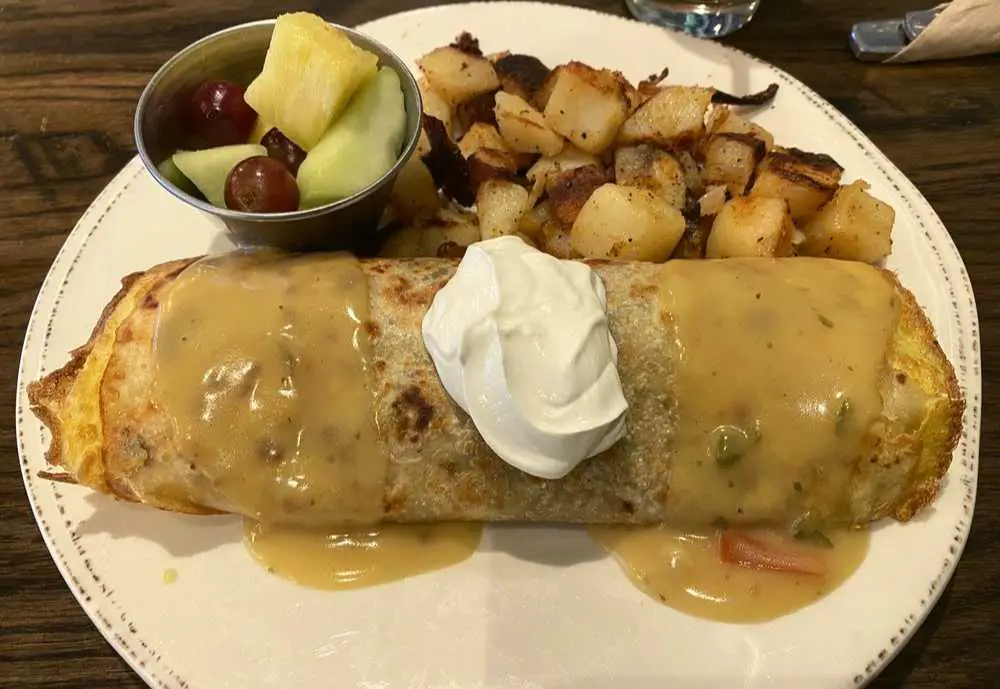 First Watch is another go-to brunch place for Columbus locals. It has multiple locations around the city, making everything from scratch at the crack of dawn.
All of their dishes are freshly prepared and use the freshest ingredients.
Try their eggs benedict, French toast, elevated egg sandwich, avocado toast, or chickichanga.
Menu: First Watch OSU Menu
Top Review: "I love first watch! Everything is always so yummy and fresh! The servers are always polite and attentive, the drinks are so good and healthy! It's honestly the best place to get breakfast in the city to me." – Kenyatta N.
1567 North High St Columbus, OH 43201,
Skillet
Skillet is a farm-to-table restaurant with some of the best breakfasts in Columbus.
They have fresh and local ingredients and their menu changes with what's available in season and the local produce.
With each season's harvest, you can get something new and exciting! Their breakfast best-sellers include griddled cinnamon rolls, huevos rancheros, and lamb chorizo omelet.
Top Review: "Just ate here and I was amazed, the biscuits and gravy are EXCELLENT and the house made hot sauce was amazing! Don't be put off by how small it is on the inside, it is a culinary experience!" – Michael L.
410 E Whittier St Columbus, OH 43206, (614) 443-2266
HangOverEasy
Another contender for the best breakfast and brunch in Columbus is HangOverEasy. This is the perfect spot for a weekend brunch with the girls.
They are known for serving the best greasy breakfast to combat the worst hangover. As they say, "a good breakfast can cure everything."
HangOverEasy has a casual and relaxing vibe with lots of friendly staff. For a great start to your day, try the hoe benny, breakfast quesadilla, sausage skillet, chicken chorizo skillet, and sloppy seconds.
Menu: HangOverEasy Menu
Top Review: "This is a must try! Whenever we're in Columbus we always come here for brunch. It's absolutely popping on a Saturday morning and the wait times can be long (we waited almost an hour at 12 pm aka busiest time) but it's SO worth the wait. The servers are super friendly and very attentive and sweet although because of the sheer volume of customers they can get swamped. But don't let that pull you away from coming here because bottom line is the experience and food is spectacular and you won't find better hangover diner food anywhere else." – Vivian H.
1646 Neil Ave Columbus, OH 43201, (614) 586-0070
Fox in the Snow Café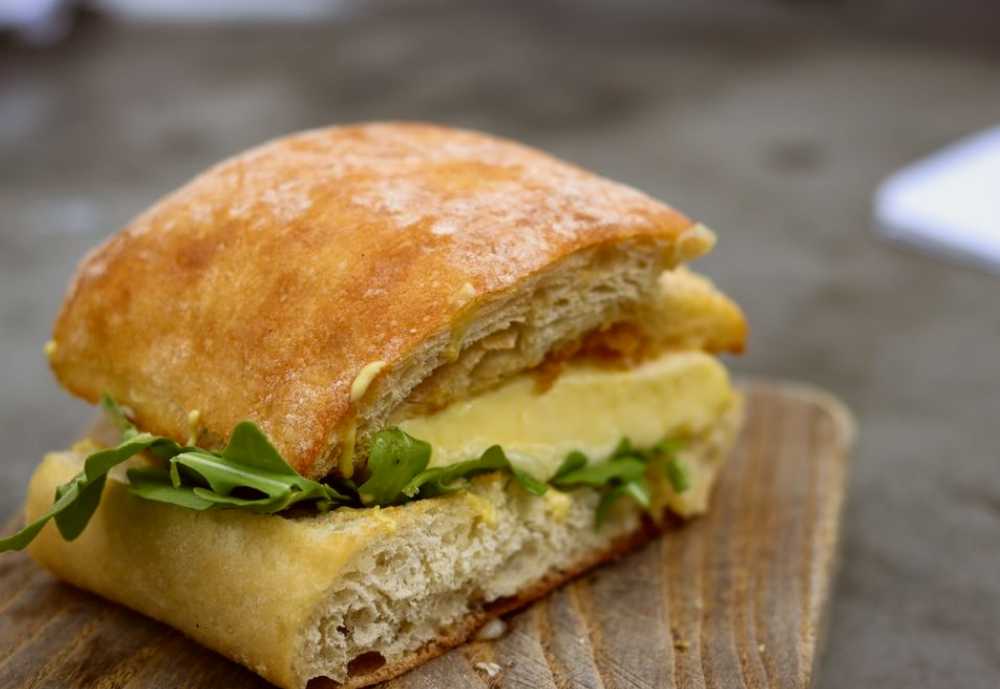 Fox in the Snow Café (probably the cutest name for a cafe we've ever heard) specializes in coffee, pastries, egg sandwiches, and more. This chic and charming café has multiple locations in the area and is also perfect on your Instagram feed.
It's a cute little café where you can get your caffeine fix and gorge on delicious baked treats.
Try their egg sandwich, breakfast sandwich, sticky bun, and New Orleans iced coffee.
Menu: Fox in The Snow Menu
Top Review: "When I think of a place that has it all as a coffee shop, I think of Fox in the Snow. Craft coffee drinks, any type of pastry you can imagine, and the best egg sandwich of all time. I've been coming here for 2 plus years now, and I'm so impressed at the consistency. The key for the egg sandwich is the souffléd eggs. They are so fluffy, and bring a lightness to the sandwich. Pair that with the special sauce, arugula, and bacon… Chef's kiss." – Blake T.
1031 4th St Columbus, OH 43201
Northstar Café
For vegetarians, Northstar Cafe is the perfect breakfast spot for you! This modern cafe offers healthy organic food, lots of vegetarian options, and baked goods.
They have an intimate and inviting vibe inside and an eclectic menu with something for everyone, vegetarian or not.
Some recommendations include the veggie burger, buddha bowl, Northstar burger, fish sandwich, and breakfast burrito.
Menu: Northstar (Short North) Menu
Top Review: "The best of the best. Perfect for a casual breakfast or lunch. I highly recommend the Northstar burger and the homemade ginger ale for lunch. The biscuit sandwich or the ricotta pancakes are the move for breakfast. A bit expensive but the quality you get is completely worth it. I have never been disappointed and I have tried most of the menu." – Patrick S.
951 N High St Columbus, OH 43201, (614) 298-9999
Tommy's Diner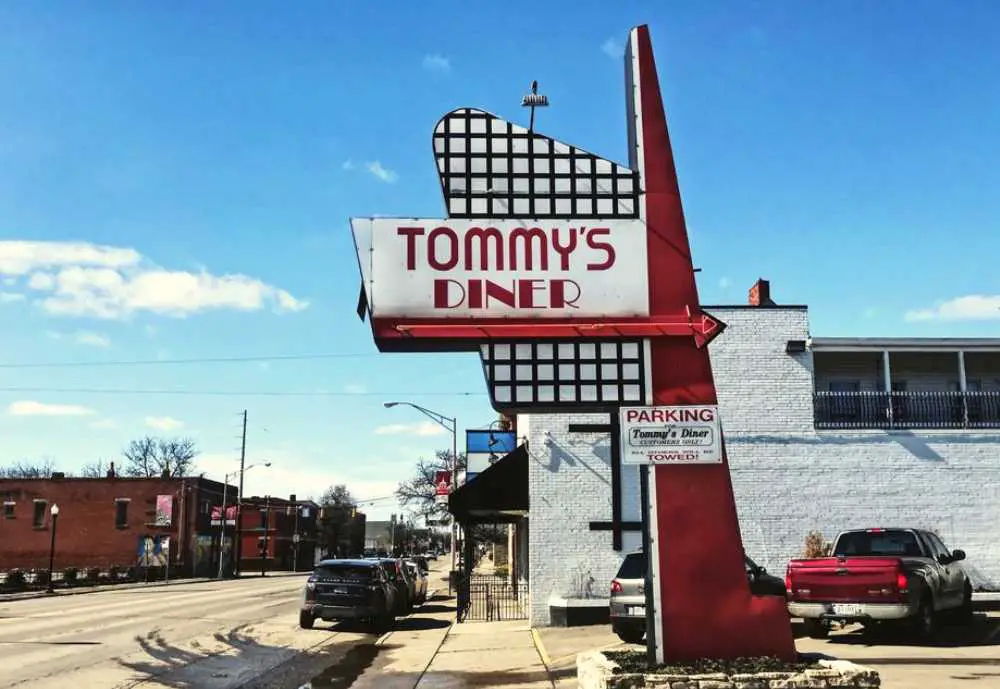 Tommy's Diner embodies what it means to be a retro diner. From their décor and design, everything looks straight out of the 1950s.
They have classic diner menu items with affordable prices and all home cooked with love.
Start the day with their eggs benedict, stuffed French toast, big breakfast, or pecan roll.
Menu: Tommy's Diner Menu
Top Review: "Another 5 star place! I love a good diner and this one truly takes the cake. It's 50's themed and has been in the Franklinton community for over 30 years. This service was quick and amazing. They are extremely busy and don't have time to chat, but personally that's how I think a diner should be. They were entirely full when we arrived but we're still sat within 10 minutes because we chose to sit outside. It was chilly at first but with the coffee, not bad at all. We then ordered a feast, andouille sausage eggs Benedict, pot roast hash, bacon, hash browns, bacon, and finally a pecan roll. Every single item that came out was so amazing!! The workers hustled hard and were great. Definitely recommend and will absolutely be back soon!" – Aubrey L.
914 W Broad St Columbus, OH 43222, (614) 224-2422
---
Did we miss a spot that deserves to be mentioned? Shoot us an email at: [email protected] Thank you!
---
You might also like:
breakfast near me, breakfast restaurants near me, breakfast spots near me, breakfast food near me, breakfast places near me, best breakfast food near me, columbus oh breakfast, all day breakfast menu, blueberry pancakes, breakfast menu, fast food restaurants, french toast sticks, important meal, cream cheese, breakfast columbus, breakfast in columbus, best breakfast in columbus, breakfast places in columbus, best breakfast columbus ohio, breakfast columbus