Looking for sunshine, the ocean waves, and some shore to lounge in? Rockport could be your next beach getaway.
The city is also more than its ocean. It's got a variety of attractions, from museums to escapes in nature. You'll surely fall in love with this city by the Gulf Coast.
Where is Rockport?
Rockport is in Aransas county, with some parts in the Aransas Bay, Gulf of Mexico, and Copano Bay. Its neighbors include Corpus Christi, South Padre Island, San Jose Island, and Fulton. Fulton is a city near Rockport, so near that many refer to them as "Rockport-Fulton."
From Rockport, here are the driving distances:
Before Rockport became what it is, it was a famous hideaway for wealthy Texans in the 1800s. But now, it's notably known for its beaches, fishing, and outdoor recreation. Find out more with these 15 things to do in Rockport, Texas!
Rockport Beach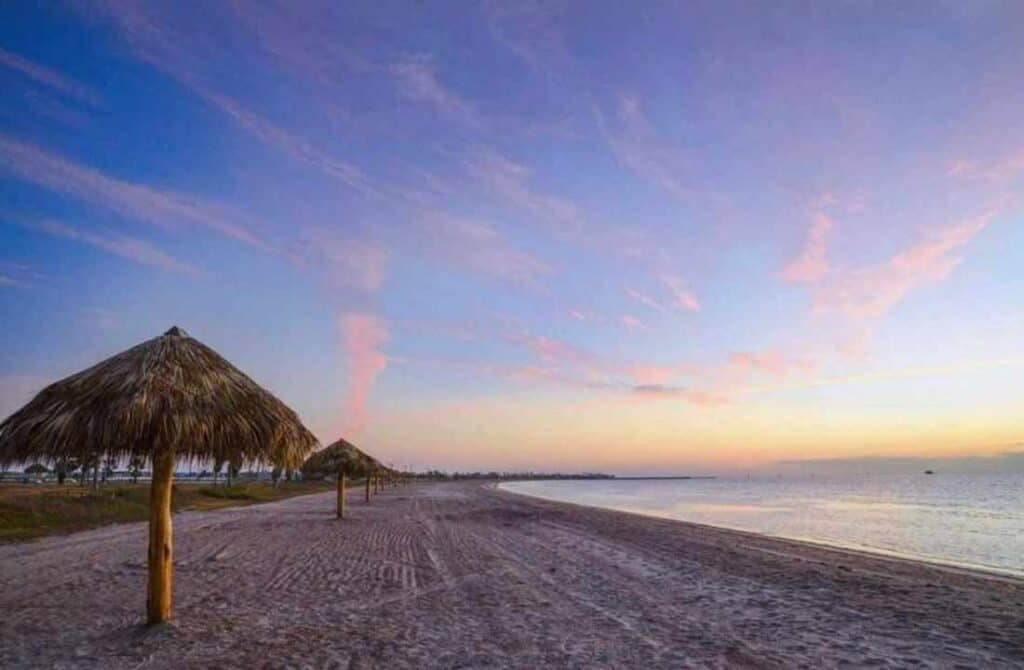 If there's only one thing you can do in Rockport, you have to visit Rockport Beach. It's the state's first blue wave beach and is what made the city so famous to tourists.
It's got the cleanest and bluest waters, plus you get to enjoy the stunning sunset and sunrise views.
There is so much to do here. Pick and choose from sunbathing, swimming, water sports, and more!
"The Rockport beach is great for folks who want to go to a clean beach on the Texas coast that is super family friendly and has great amenities nearby. They have bbq pits, palapas to sit at, playscapes for kids and much more." – Zachary S.
Fulton Mansion State Historic Site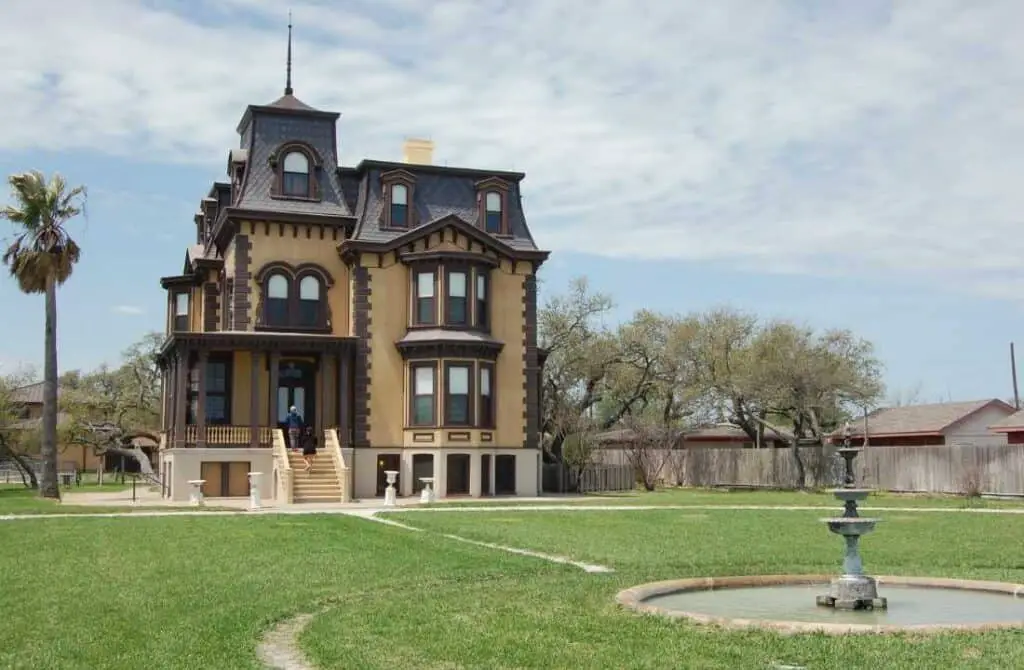 The Fulton Mansion is both a Rockport icon and a historic site. It belonged to the wealthy Fulton family back in the late 1800s.
Their mansion is well-preserved, has gorgeous architecture, beautiful gardens, and history within its walls.
The house is famous for having features that were way ahead of its time, like indoor plumbing and central heating. It's also a part of the National Register of Historic Places.
There is a self-guided audio tour that takes you to the story of the Fulton family and through interactive exhibits.
"My husband and I were amazed at the beauty of the restoration and knowledge of the staff. The gift shop was darling and we spent way too much money but will have fond memories for years to come. The admission was discounted for Veterans which was a nice touch. Our new favorite place in Rockport!" – Belle D
Rockport Center for the Arts
The center is the spot for art lovers in the Rockport-Fulton communities. Quite literally serving as the center for the art scene in the city, they host workshops, classes, and exhibits.
This non-profit arts center highlights works from locals in the area. Their exhibitions are diverse, but all come from Texan artists. They also have a sculpture garden.
If you're looking for more works, they are part of the art loop where you can explore other galleries in Rockport.
Texas Maritime Museum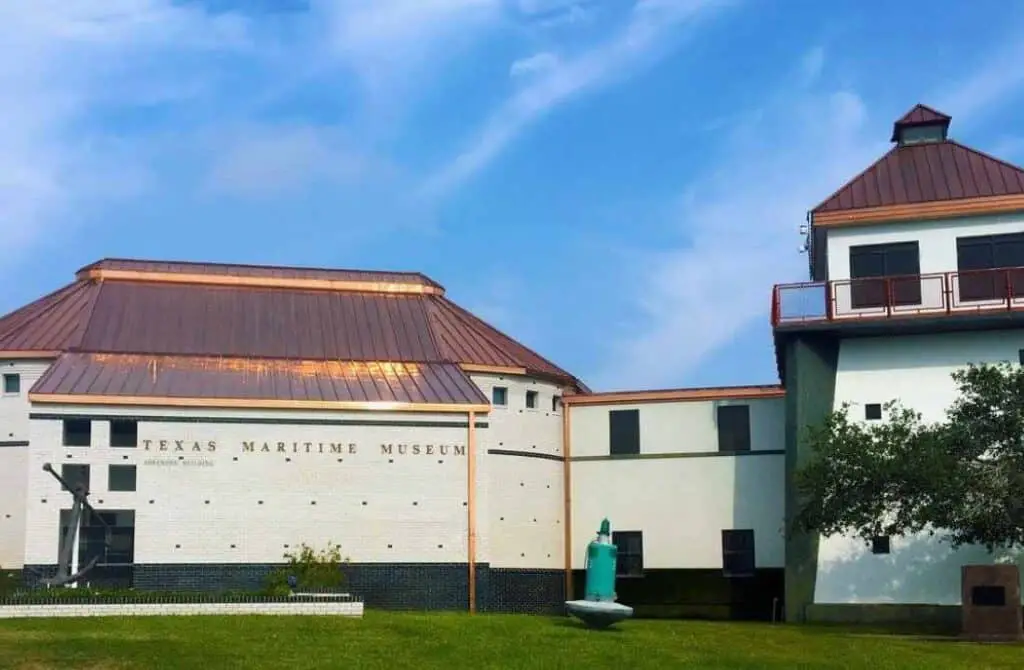 The Texas Maritime Museum is primarily a place for learning. What that means is you'll learn so many things about the maritime history in the state.
Their collection is composed of artifacts, books, documents, etc. That will enrich your knowledge of everything there is to know about this piece of history.
They have programs for children and adults and have many exciting items in their collection.
Goose Island State Park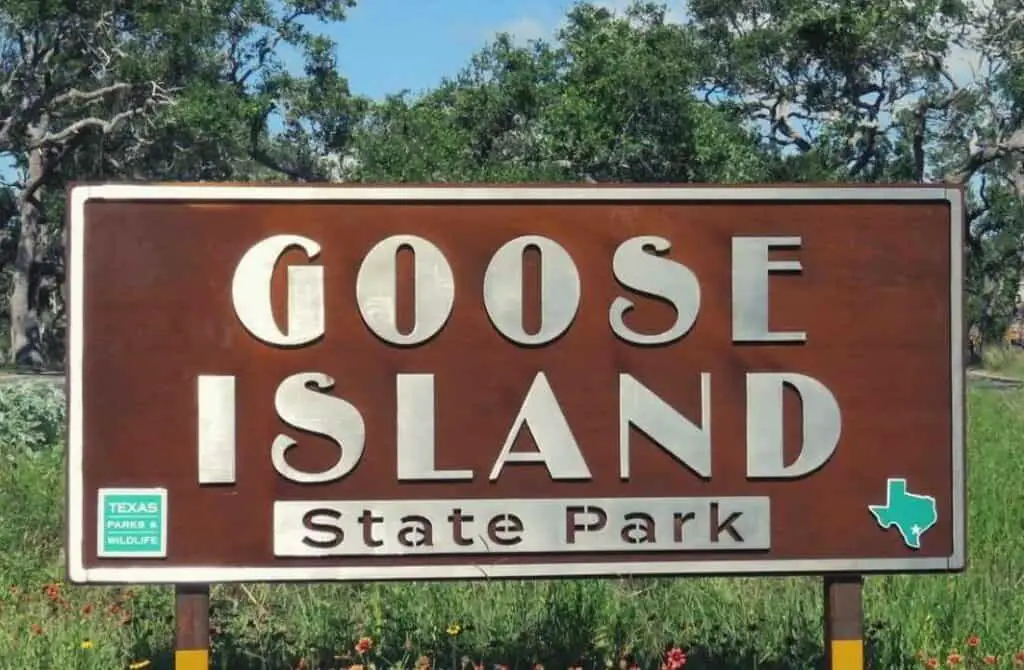 Goose Island State Park's said to show you what life is like by the bay. Located along St. Charles and Aransas bays, the park is also home to the famed "Big Tree." It's a tourist destination on its own, so be sure to visit the site.
Aside from that, the park is full of opportunities for outdoor fun. Some common things to do here are fishing, hiking, boating, and observing the wildlife. Camping is also a popular activity since they have 44 campsites available.
Make sure to spot some of the beautiful birds in the area. On rare occasions, you might get a glimpse of an alligator when you're out fishing.
The Big Tree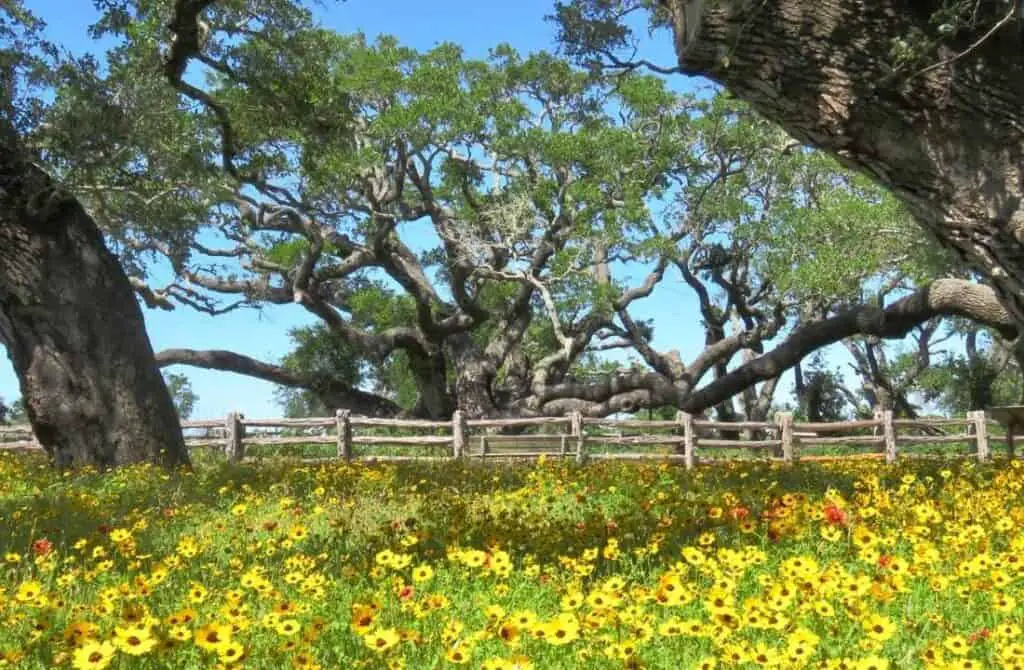 One of the most fascinating things about this site is that this tree is one of the largest live oak trees in the country.
Not to mention that the Big Tree has stood firm for centuries and is around a thousand years old. The tree is impressive, with a height of 44 feet.
If you're in Goose Island State Park or just in the area, it's worth a stop.
Pathways Center Pavilion and Bridge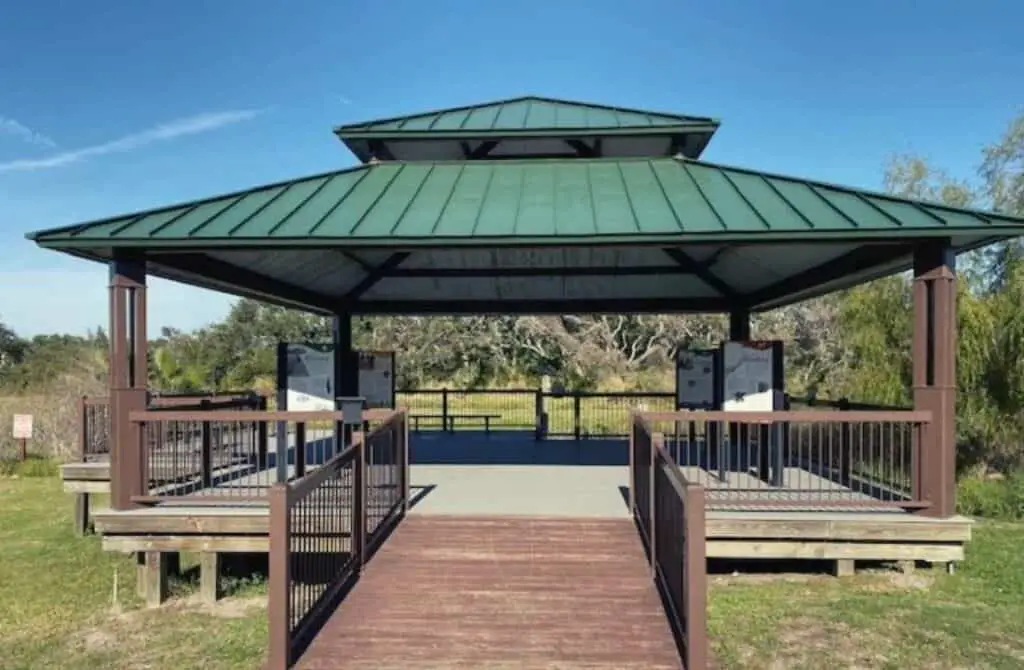 Rockport is just a scene for the outdoors, and one of the places to hike in the city is at Pathways Center Pavilion and Bridge.
Their hiking trail is a perfect combination of visually stunning sceneries and a moderately challenging trail. It's not your walk in the park, but it's not extremely hard either.
This place is favored by locals and tourists, especially because of the many photo opportunities and views you can find.
Little Bay
Little Bay offers many things to do in nature, but it's most known for water adventures. Many come here to kayak, paddleboard, or even just float.
You'll even see here some water skiers or jet skiers. You can also go fishing and boating. If any of these appeals to you, then put Little Bay in your itinerary!
Connie Hagar Birding Sites
Connie Hagar was a foremost authority on birds when she was still alive. She made a significant impact on the community by discovering the mass migration of hummingbirds in the area.
These birding sites are often populated by hummingbirds, but there are many other species to see.
Connie Hagar Wildlife Sanctuary is what locals call Little Bay and is part of the Aransas Pathways Birding. If you're a bird watcher, this is a prime location. There is also a historical marker for Connie Hagar in Little Bay, dedicated to her work and passion for birds.
Other Connie Hagar historical sites are the Connie Hagar Cottage Sanctuary and the graves of Connie and Jack Hagar in Rockport Cemetery.
Memorial Park
Memorial Park is a massive area entirely dedicated to all things nature. This is the park to rule them all, with over 100 acres of land and several outdoor activities.
It includes 1.7 miles of hiking and biking trails, a 3/4 mile nature trail, an off-leash dog park, several sports fields, and some ponds. It's also got plenty of benches and other park facilities.
They also have available fitness stations with workout equipment. What more can you ask for?
Downtown Rockport
Take a break from the sights and enjoy a lovely day out in downtown Rockport. This part of town is historic and has many small shops, local eateries, and that small-town vibe you might be looking for.
Some shops to visit are Harbor Oaks Shopping Village, Live Oak Plaza, and Rowdy Maui. You'll also find local favorites like Rock Bottom Park & Pub.
Community Aquatic and Skate Park
One of the best places to spend some downtime with the family is in this park.
It's housed inside a 12-acre forest, with its highlight being a 25-yard pool and diving area where you can spend your time in the water. They also have a children's pool and a bathhouse.
Out of the water, they offer a picnic area perfect for winding down after a swim and a playground for the kids. If you need more exercise, try their 1/4 mile nature trail.
Aquarium of Rockport Harbor
The Rockport beaches aren't the only beautiful thing here in the city; the marine life is also showcased here in The Aquarium of Rockport Harbor.
The aquarium has thousands of species in its collection and is a fun destination for adults and children. The entrance is free, and the place is run entirely by volunteers who have a passion for these fishes.
The aquarium also goes out of its way to teach a little about marine conservation.
Fishing at Rockport Piers
There are a ton of fishing holes in Rockport, but fishing from the pier is one of the best. Picture this: You're surrounded by many other anglers like you.
You can hear the lap of the ocean waves. If you're lucky, you can catch a sight of the beautiful sunset over the ocean. Isn't that nice?
If you like what you're imagining, try fishing at the Rockport Beach Piers, the South Breakwater Pier, or the Fulton Fishing Pier.
Aransas Pathways
The Aransas Pathways is your all-in-one guide to a complete Rockport adventure. They offer routes on birding, historic sites, hiking and biking trails, and kayaking. They have a ton of options depending on what you're looking for. 
Their Aransas Pathways Birding is an excellent guide for bird watchers. At the same time, hikers will benefit from their guides on trails and pathways. Their pathways cover Rockport, Fulton, and Aransas County.
Visit the Pathways Center and Bridge to know more.
FAQs
Where to eat
When you're in Rockport, seafood is going to be your best bet. Being so close to the water, better believe that they have fresh and delicious seafood dishes to offer.
Here are some of the picks: Paradise Key Dockside Bar & Grill, Latitude 28 02, Old Fulton Seafood Cafe & Deli, 495 Chesapeake Eats, and The Boiling Pot.
Where to stay
Some of the best places to stay in the city are La Quinta by Wyndham Rockport-Fulton, Lighthouse Inn at Aransas Bay, and Pelican Bay Resort.
Day Trips from Rockport
Your nearest contenders for day trips are Corpus Christi, Port Aransas and Mustang Island, and South Padre Island. You can also explore some of the nearby bays like Port Bay and Copano Bay.