You'd be wrong to think that Texas is all sun, cowboys, and mountains. Quite the opposite, it has some of the best beaches and has all of the Texas coasts to offer.
Witness your island destination dreams come true in Port Aransas and Mustang Island.
Port Aransas
The town (and island) have quite an interesting history, and the way they tell it makes it all the more fantastical. If you ask me, it all adds to the magic of an island destination.
The island was first inhabited by the community of Karankawa Indians until the Spaniards entered the picture.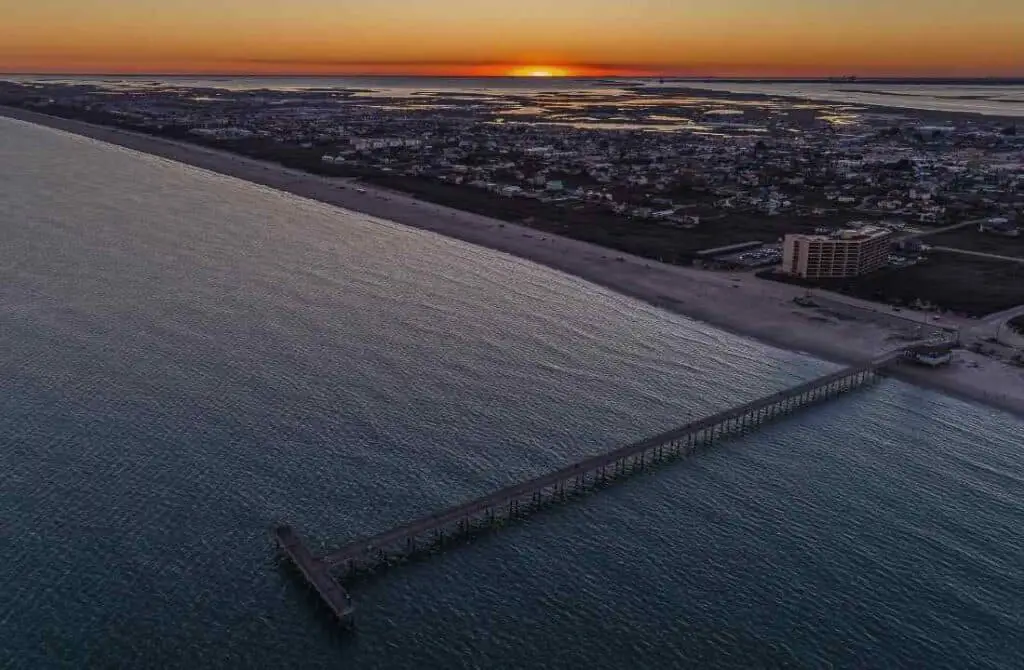 Interestingly enough, the port also became the home of pirates in the 1820s. It's known to have been a regular haunt of Captain Lafitte and his buccaneers. Locals say their treasure is still hidden on the island.
Are you going to be the one to discover it?
Is Mustang Island the same as Port Aransas?
Port Aransas is a city that's located on Mustang Island. It's the only established city on the island.
Where is Port Aransas?
Some may get confused about where exactly Port Aransas is.
The town is on Mustang Island, occupying 5 out of the 18 miles of the island. Mustang Island is north of Padre Island, about 180 miles from San Antonio.
It's also just 45 minutes from Corpus Christi and 40 miles away.
How to get to Port Aransas
There are three ways: by ferry, by bus, or by plane.
The Ferry, Port Aransas Ferry System, is free and runs every day, 24 hours per day. They connect Port Aransas with the mainland.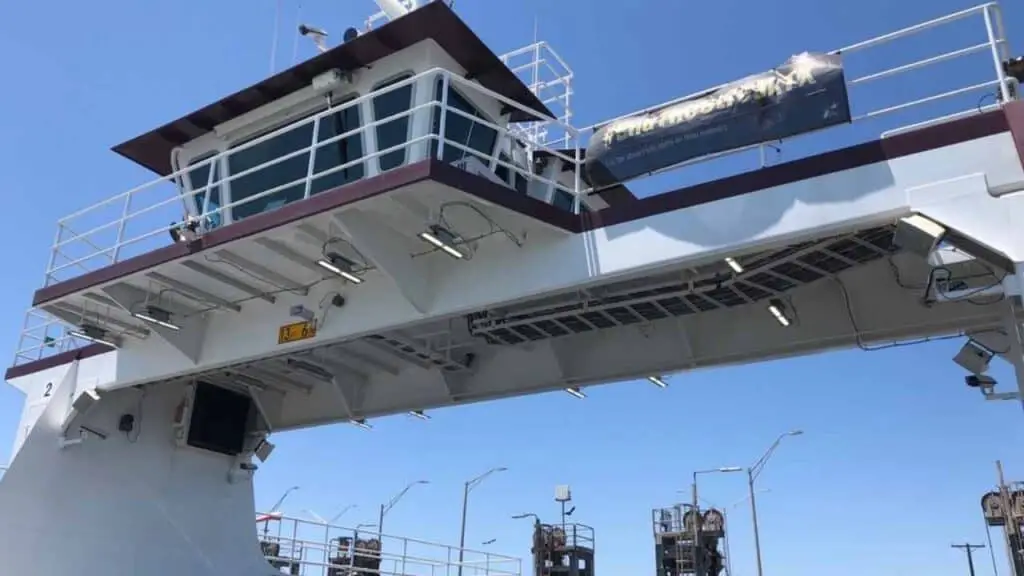 For the bus, there are three routes available. The Flexi B takes Route 90, the Padre Island Connection that takes Route 65, and the Port Aransas Express that takes Route 95.
Their small airport is Mustang Beach Airport.
Put on your sunscreen and dive into all the fun here at Port A! Check out our list of things to do!
Water Adventures
There is just so much to do on the beach that we're breaking down the cool things you can include in your schedule. Don't miss out on any of these water adventures!
Visit a beach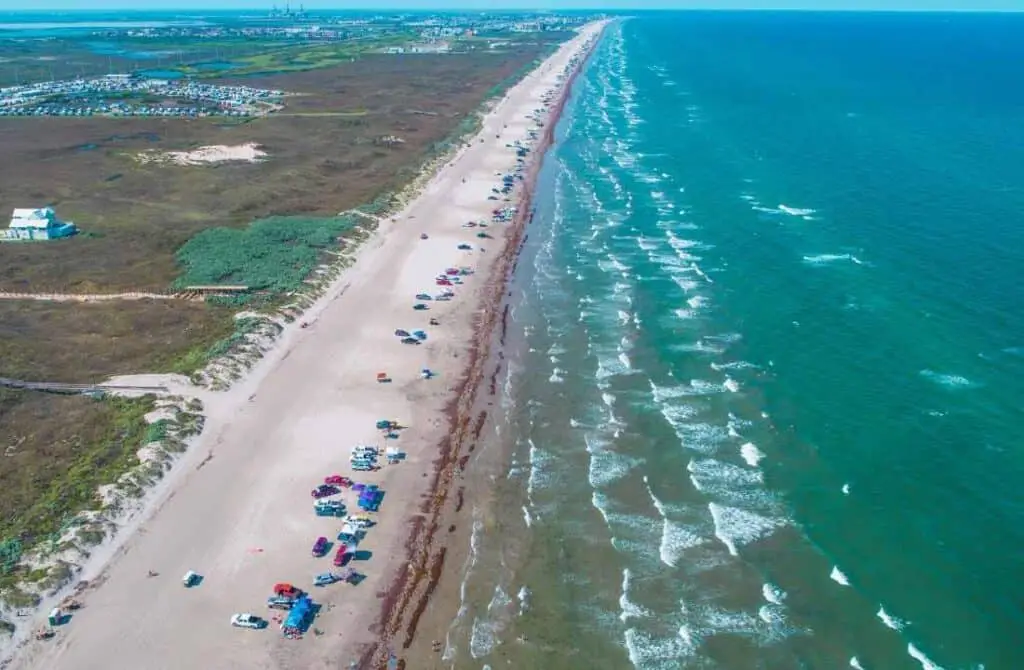 Port Aransas has a reputation for having the best beaches, and it's so true.
There are several you could choose from, but the closest to resorts (some literally right out of your front door) is Port Aransas Beach and Mustang Island State Park. Other beaches include:
IB Magee Beach Park
Horace Caldwell Pier
Padre Balli Park
Bob Hall Pier
Padre Island National Seashore, and
the privately-owned San Jose Island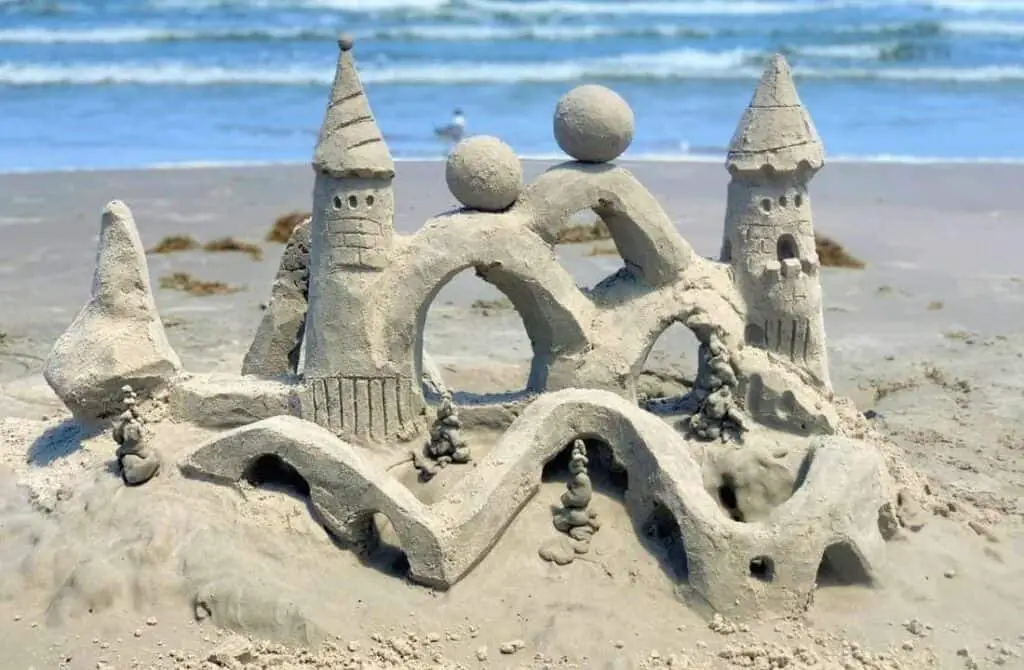 These beaches are perfect for a relaxing swim, some sunbathing, surfing, and even huddling up in front of a campfire.
Paddling or Kayaking
Start small and easy with the shallow waters. Let the water lull you while you're kayaking.
Or opt for paddleboarding and stand-up paddleboarding. Both don't require a lot, and you still get to see incredible greenery and sights.
Try visiting the Mustang Island Paddling Trail or the lighthouse Lakes Paddling Trail to rent your kayak and paddleboard.
Parasailing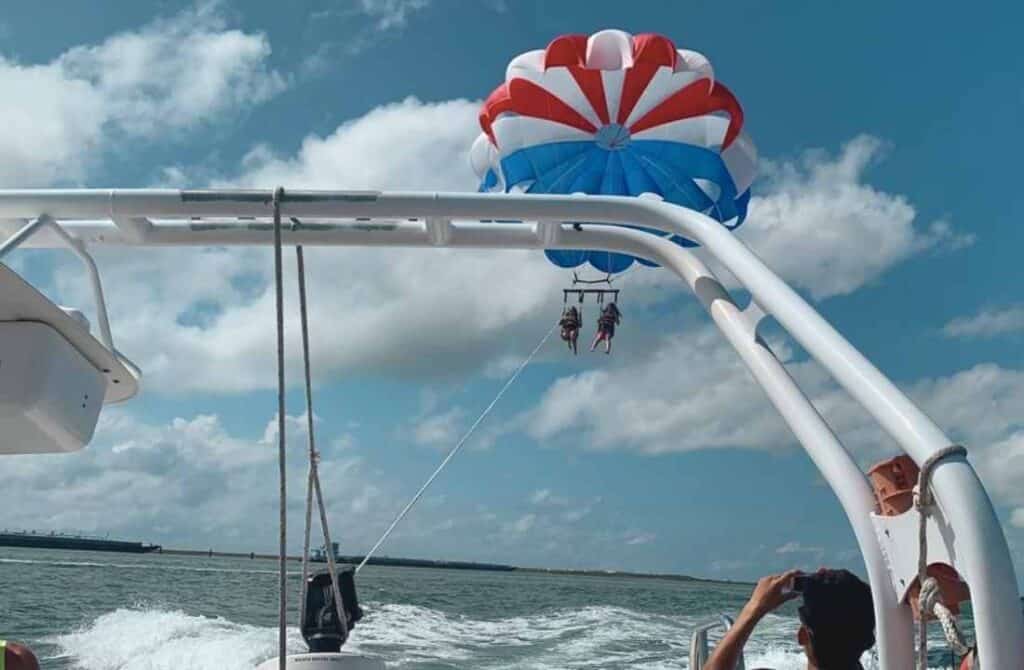 Parasailing is a one-of-the-kind experience that is not for the faint of heart.
You'll be taken up 200 to 300 feet in the air, complete in a life jacket, harness, and a bar to hold on to.
It's all worth it for the views you'll get to see.
Up there, everything is peaceful, and you don't really hear anything from down below. Your view of the water will be picturesque, and you'll be flying over the Lydia Ann Channel.
Fishing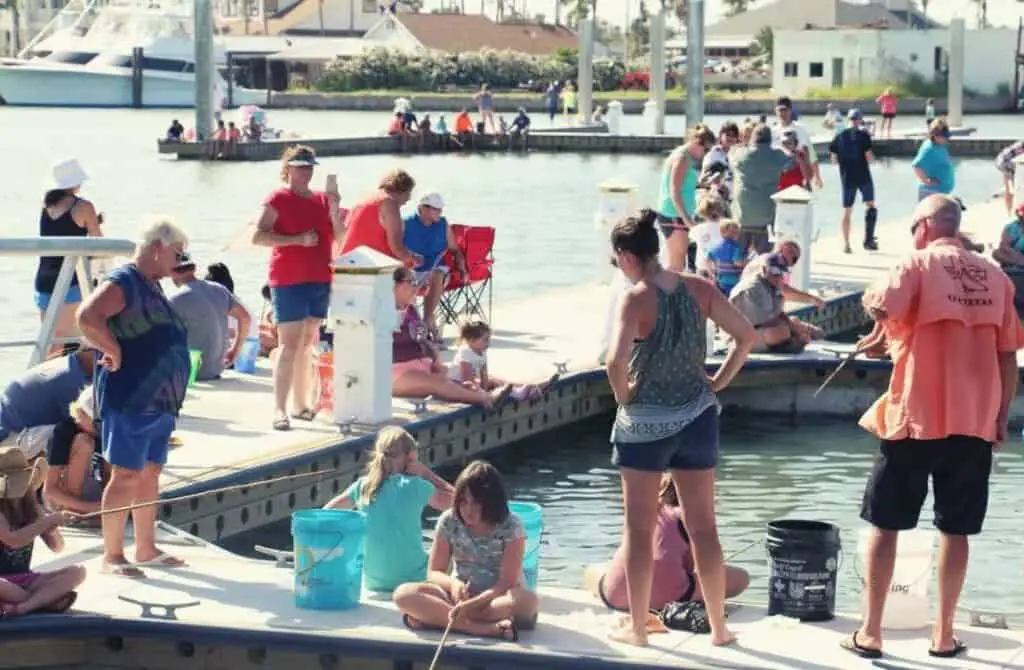 Port A is dubbed as the "Fishing Capital of Texas" and is a favorite of anglers from all over. Finding your hotspot is a challenge on its own, but there are many options available.
After spending some time trying to catch them, you can bring your fish to a local restaurant, and they can cook it for you.
Fishing in the bay and shallow water could haul you some redfish, flounder, or trout. You can also go on one of the town's four public piers.
Many try their hand at deep-sea fishing. Hire a private charter for an excursion out to sea. Your catch for the day may look like kingfishes, marlins, and tunas.
Red Dragon Pirate Cruises
Feel like a pirate for a day in the Red Dragon Pirate Cruises. Step aboard a 70-foot replica of a pirate ship from the 17th century.
The cruise lasts for about 3 hours and cruises the Aransas Bay.
Their entertainment looks like sword fighting and battle reenactments, dances, and other live entertainment. It's an overall fun experience you should try.
Dolphin Watching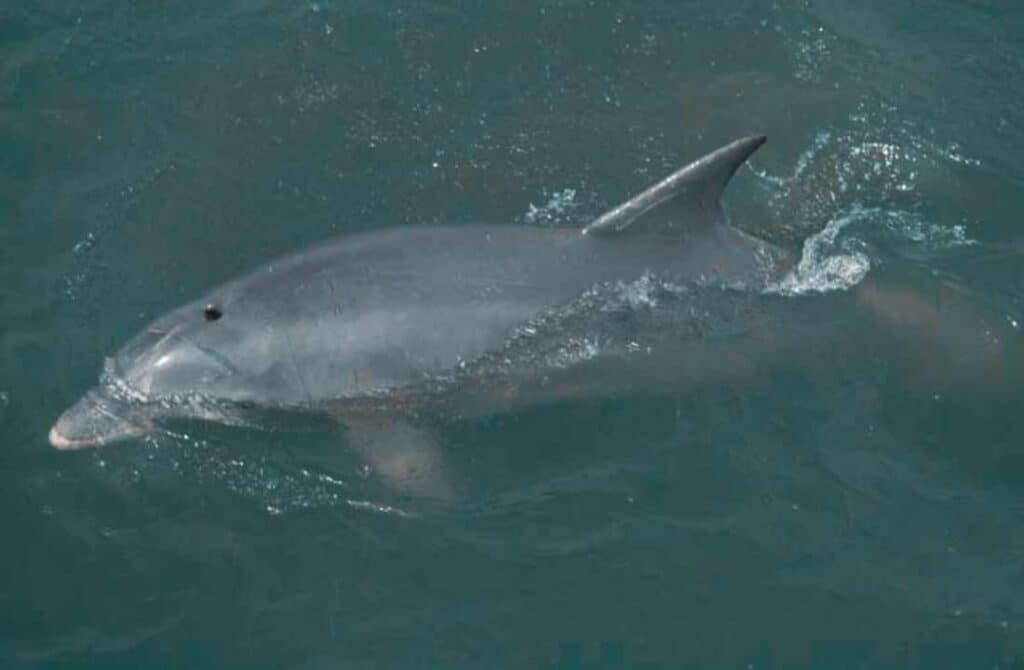 A trip out to see is not complete without seeing a dolphin. Dolphin watching is a popular attraction here in Port A.
Some companies and cruises offer wildlife watching in the open ocean. Tours happen along the Lydia Ann Channel, looking for dolphins, sea birds, and stunning views.
Sunset tours are extra special, as you'll get to see the animals and the sun setting on the ocean.
Texas Sandfest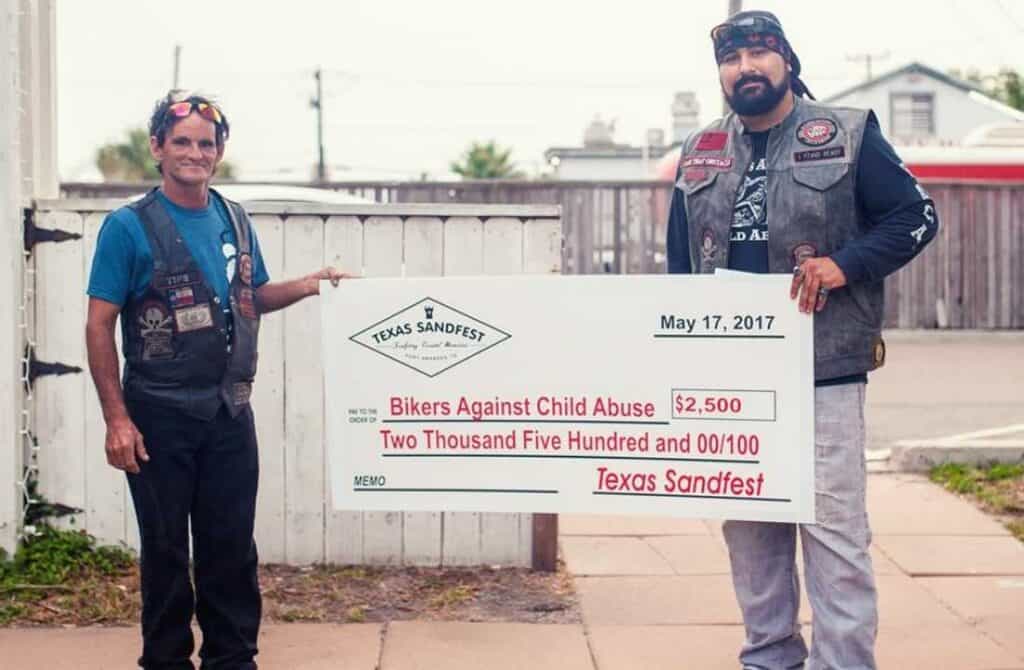 If you're in town during the Texas Sandfest, then you're in luck. This is only the biggest event in the city!
The event is basically a sandcastle building contest where anyone can join. The primary mission of the organizers is to give back to the community by donating funds to charities in the area.
Sit back and enjoy the competition, often seen in Mile 10-14 on the beach.
San Jose Island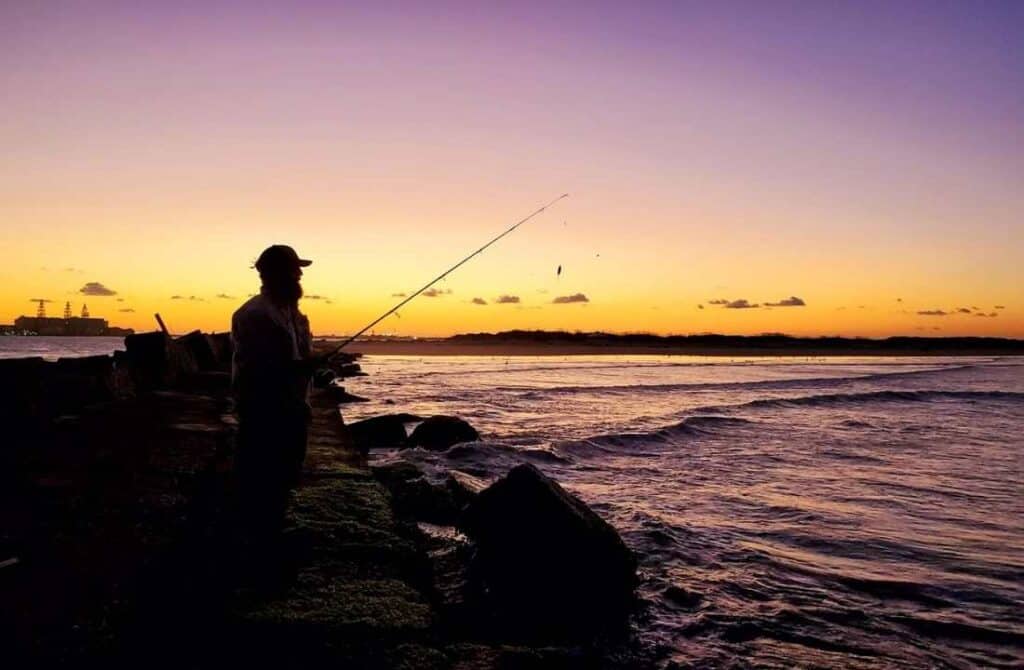 The island is the real treasure in Port Aransas. San Jose Island is privately-owned island that's "undisturbed" by people, buildings, or technology. What this means is that the island is protected and inhabited only by wildlife.
Tourists are only allowed on the stretch of beach below the island's vegetation line. The natural beauty that's untouched by others is a sight to behold. The island is a ferry ride away from Port A and Mustang Island.
Even with the restrictions, there is still a lot to do on the beach.
Some of the best things to do here are birding and fishing.
Both animals are abundant in the area, with over 600 species of fish and more than 300 species of native birds.
The island emphasizes keeping the place clean and the wildlife protected, so please be responsible tourists when visiting.
Leonabelle Turnball Birding Center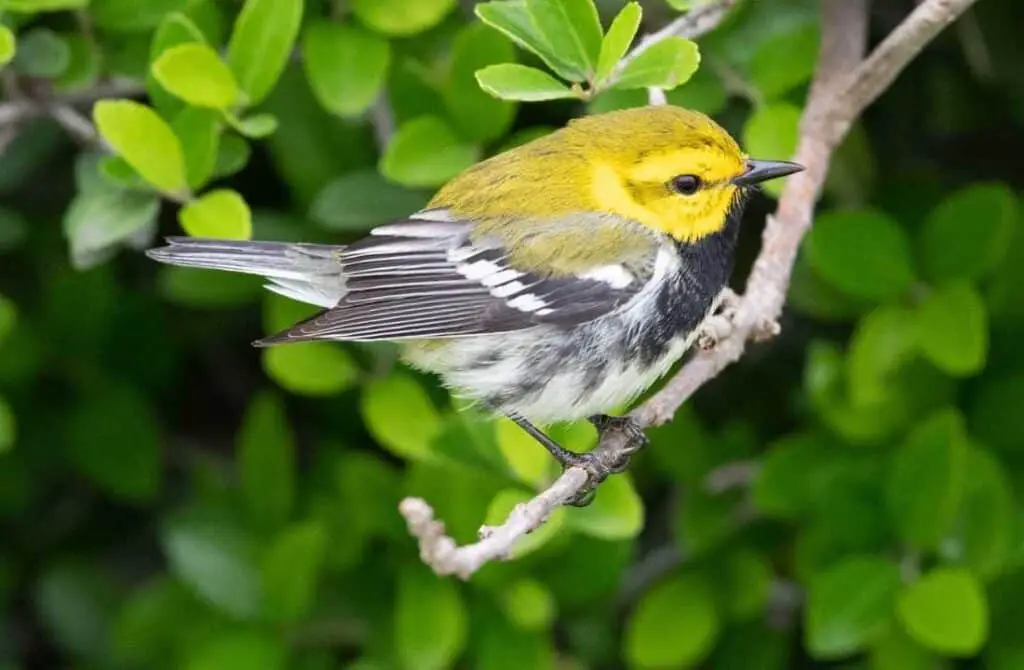 Bird watching is a popular activity here in Port A. There are many diverse birds in the city, so there are also many spots you can watch them from. Leonabelle Turnball Birding Center is just one of these.
They were named the top boardwalk in the state in 2006 by the Texas Parks and Wildlife Magazine.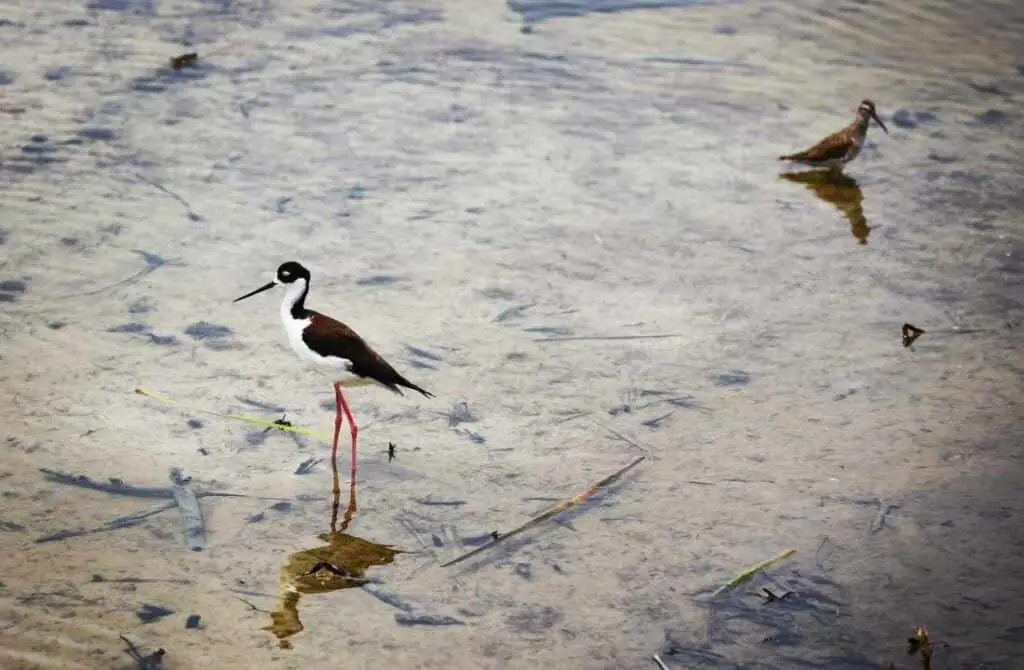 The boardwalk is just a short walk, but you'll see all sorts of fascinating birds. Their guides are also experts in the field and encourage anyone to join the experience.
Roberts Point Park
The park is a spot for fishing, a venue for concerts and events, and a place to relax and unwind. Roberts Point Park is located by the Corpus Christi Ship Channel.
Many boats dock here, and the harbor is also a hot spot for fishing. A pavilion inside also holds local fishing competitions.
Other than that, some family activities include an educational garden, sports centers, trails for walking and cycling, and an observation tower.
Port Aransas Nature Preserve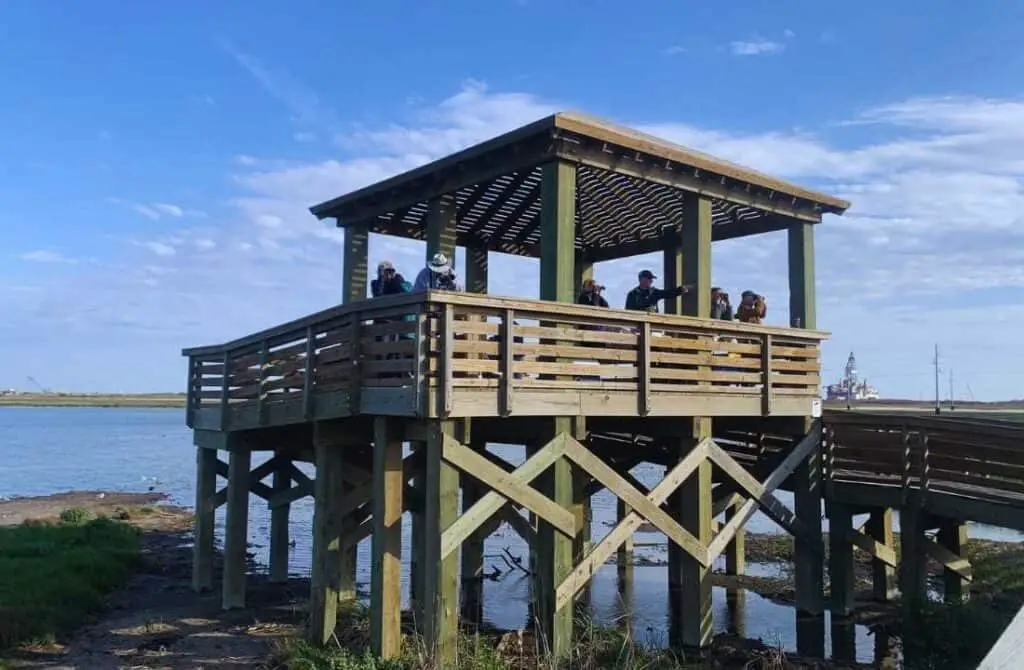 Protecting the environment and the wildlife is part of the Mustang Island culture.
The nature preserve is about a thousand acres of land that functions as a habitat for endangered and threatened species. The tidal flats serve as their feeding areas.
The place is also dedicated to more than three miles of hiking and biking trails. There are also many picnic areas. Just don't forget to bring your trash with you when you leave!
Port Aransas Museum & Farley Boat Works
The town's museum came to be when the 20th-century house that it's located in became an endangered structure.
They've made it into a museum since then, and it highlights the history of Port Aransas.
Their collection includes artifacts like the lens from the Lydia Ann Lighthouse, films of Port A, photographs and documents, among others.
The Farley Boat Works is a historical boat shop that's now a living exhibit. Here, they have lessons on how to build a boat.
You could build your own boat too during Port Aransas Museum's Wooden Boat Festival. The winner gets to have a Farley boat replica.
Visit their website: Port Aransas Museum
Great Texas Birding Trail
Can't get enough of birds? This birding trail is the ultimate guide for the best spots for birdwatching.
Some of these places are made for an up-close look at the birds; others are for watching migrating birds do their thing.
The six stops in this trail are:
Joan and Scott Holt Paradise Pond
Port Aransas Nature Preserve
South Jetty
Leonabelle Turnball Birding Center
UTMSI Wetlands Education CEnter
Mustang Island State Park
The Aransas National Wildlife Refuge is known for the wintering whooping cranes that make the refuge their home from October to April.
There are many wildlife and birds in the area, but the whooping cranes really take the cake. You can join an auto tour, walk the trails or the boardwalk, or visit the observation tower.
The wildlife refuge is only about an hour and a half from Port Aransas and worth visiting. If you're a fan of birds, this is definitely a must-see.
Port Aransas Art Center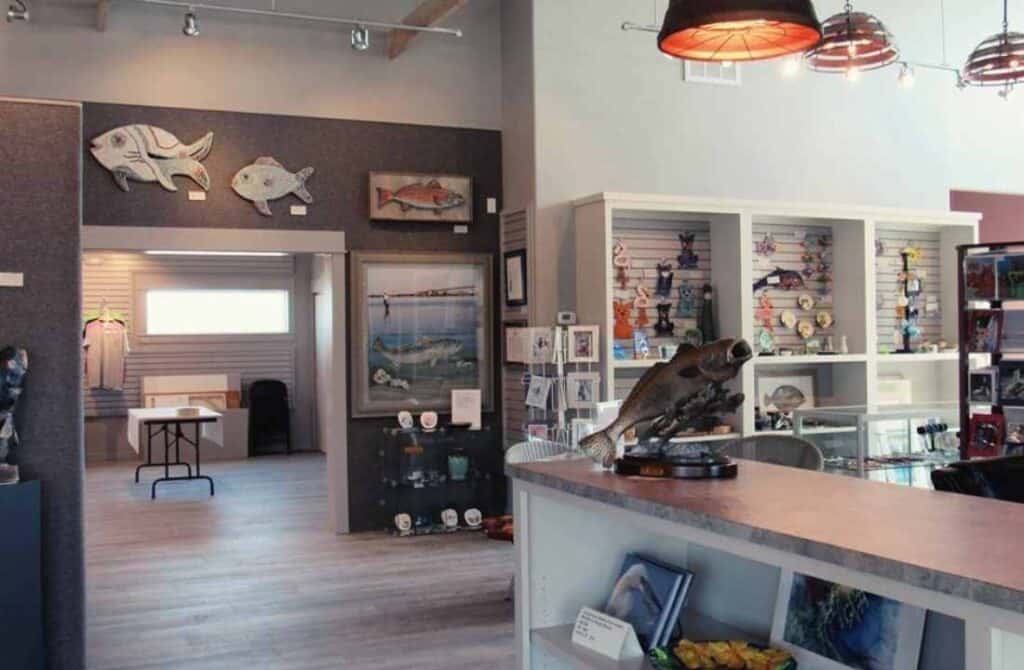 The great outdoors isn't the only thing they offer. The art and creative community is also thriving in Port Aransas.
They have a permanent exhibition containing mixed media artworks, special monthly shows, and art classes.
They've made a home for people who want to learn more about art and have several courses for different skill levels.
Before you leave, visit their gift shop for unique artworks, and some items from the exhibits are also often for sale.
Visit their website: Port Aransas Art Center
FAQs
Where to eat in Port Aransas
Complete your weekend getaway with some good food. Here are some restaurants to try when in Port Aransas.
Shells: An Italian family-owned joint with a Mexican fusion.
Irie's Island Food: Fresh food, delicious tacos, quaint picnic tables. One of the absolute must-try.
Crazy Cajun: You can't eat seafood without getting messy, but that's encouraged here in Crazy Cajun.
Avery's Kitchen: This place is a local favorite with a homely vibe, good for their fresh food and breakfast.
Venetian Hot Plate: Authentic Italian food that's always full, so reservations are advised.
Where to stay in Port Aransas
Picking the right hotel is easy with these options: Red Roof Inn, Hampton Inn & Suites Port Aransas, or Ocean's Edge Hotel.
Nearby islands / Day Trips from Port Aransas
Port Aransas is just one portion of Mustang Island. There are also still other cities and islands nearby that are worth exploring.
Add these to your itinerary for more adventures: South Padre Island, Corpus Christi, San Jose Island, Matagorda Island, or Rockport.
How far is Port Aransas from Dallas?
It is 383 miles from Dallas to Port Aransas. It would take approximately 6 hours and 53 minutes to drive.
How far is Port Aransas from Houston?
It is 209 miles from Houston to Port Aransas. It would take approximately 3 hours and 37 minutes to drive.
How far is Port Aransas from San Antonio?
It is 178 miles from San Antonio to Port Aransas. It would take approximately 2 hours and 38 minutes to drive.
How far is Port Aransas from Austin?
It is 200 miles from Austin to Port Aransas. It would take approximately 4 hours to drive.