Joplin, Missouri is a city with a rich history and a lot to offer its visitors. From museums and art galleries to outdoor activities and delicious restaurants, there is something for everyone in Joplin.
The city is also home to a variety of festivals and events throughout the year. Whether you're looking for a weekend getaway or a week-long vacation, Joplin is the perfect destination. Here are just a few of the best things to do in Joplin, Missouri.
Shoal Creek Conservation Education Center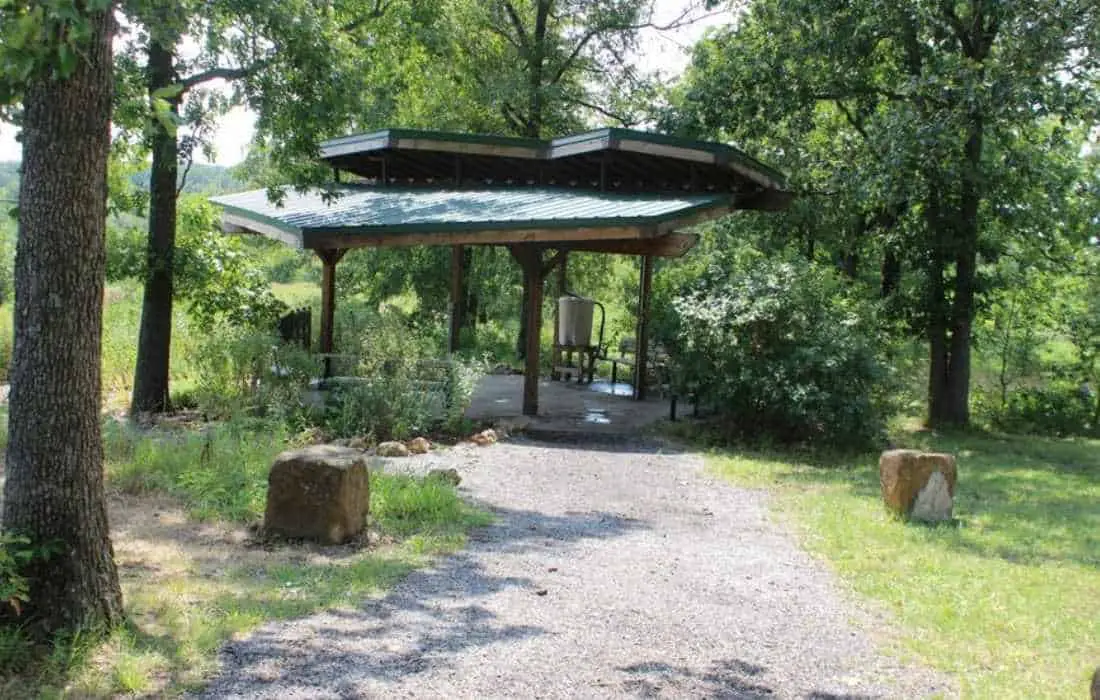 This is a great place for birdwatchers and anyone who loves nature!
The center offers educational programs so you can learn more about the wildlife around us.
It's open to visitors from all over Joplin. All you have to do is pay a small fee that will go towards supporting its conservation efforts in doing research on local habitats.
Directions ▪ Website ▪ Call
Brookhouse Cinema
Brookhouse Cinema is the only movie theater in Joplin.
It's also an art-house cinema with many different types of films you can watch, such as action flicks and award-winning dramas.
They're open to the public and offer a great way to relax with friends or family.
Directions ▪ Website ▪ Call
66 Drive-in Theatre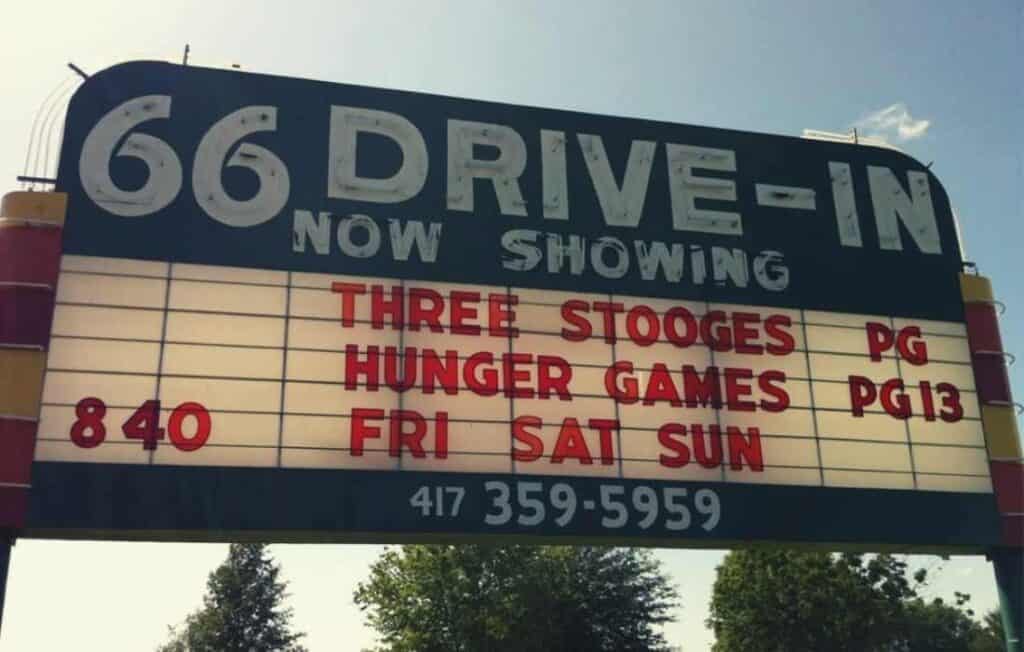 The 66 Drive-in Theatre is the only one of its kind in Joplin! It's a fun place to go with family and friends.
They have two screens that play different movies so you can watch both at once if you'd like without having to drive back and forth between them.
It also has an old school snack bar where you can buy food and drinks that range from classic popcorn to delicious ice cream.
The 66 Drive-in Theatre is open every Friday, Saturday, and Sunday starting from early evening until late night hours!
There are no membership fees but they do ask that children be supervised by their parents or guardians at all times while here.
Directions ▪ Website ▪ Call
Butterfly Garden and Overlook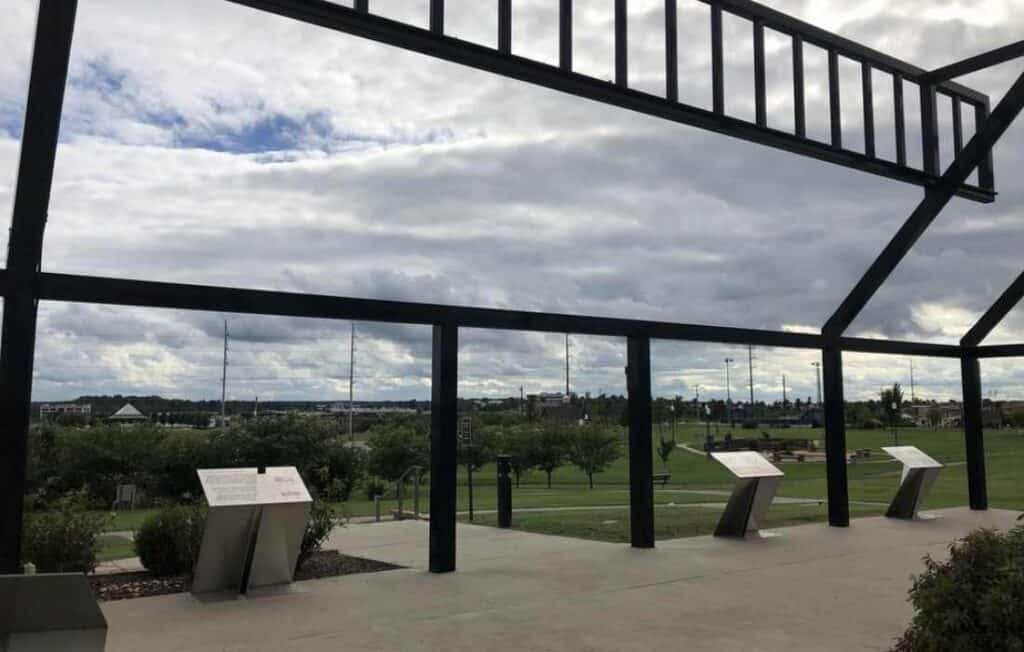 This is a peaceful place for those who love nature!
There are many different types of plants, trees, and flowers to see here. There's also a butterfly garden that has several beautiful species from all over the world!
It's open during daylight hours so anyone can come at their leisure throughout the week to enjoy this beautiful scenery.
Precious Moments Chapel and Gift Shoppe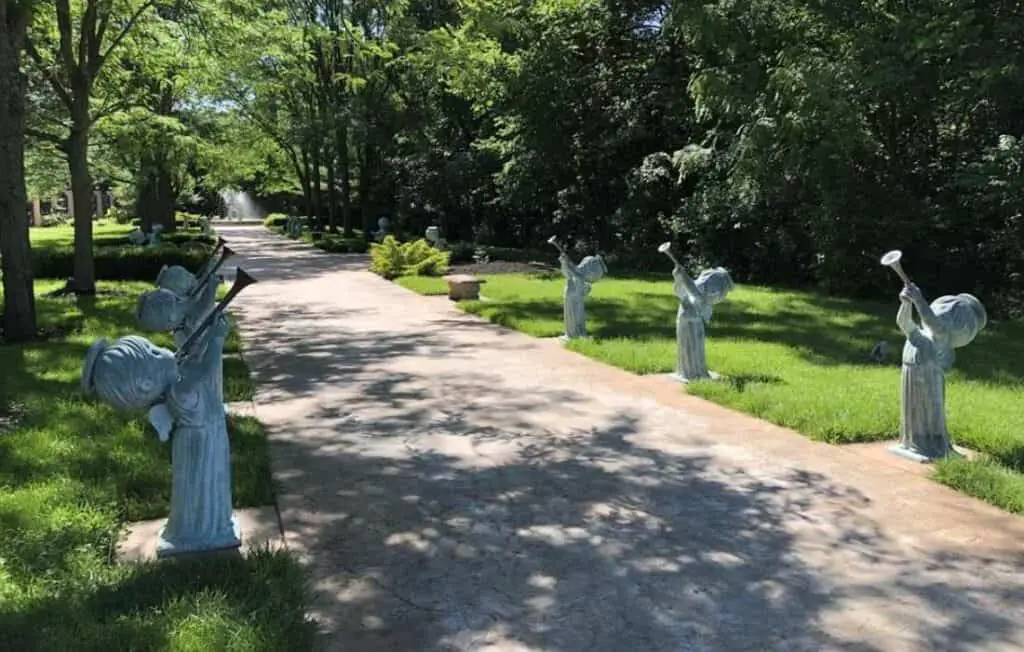 This is a short 25-minute drive from Joplin, in Carthage, Missouri, but well worth it! It's a church and gift shop in one!
The chapel is decorated with beautiful stained glass windows; they're gorgeous to look at. There are also many different types of sculptures on the property which represent various events from the Bible that most people will recognize.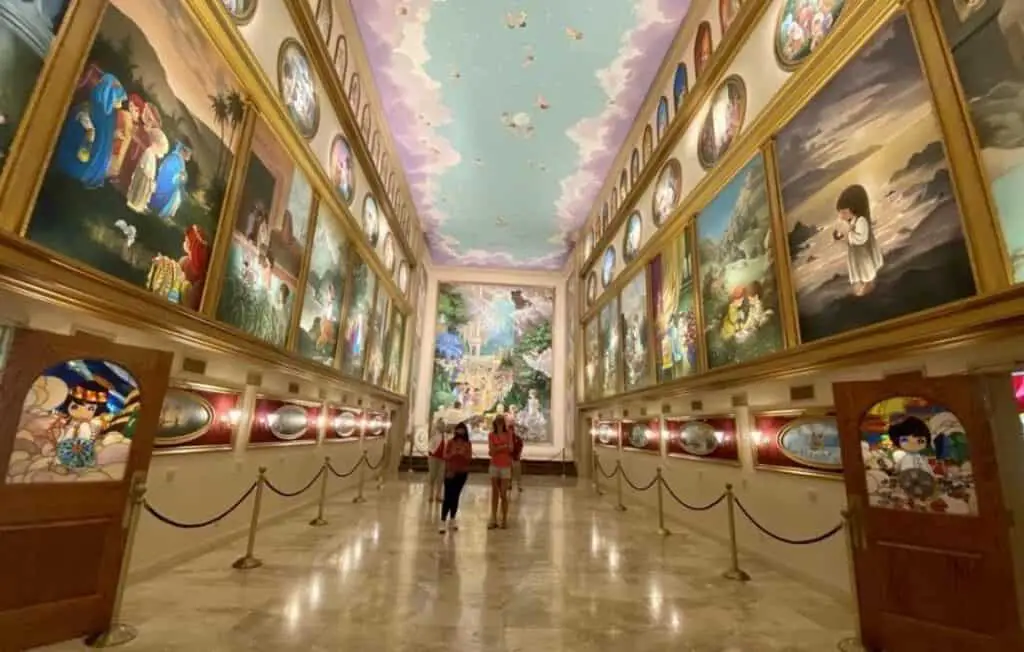 This store has many types of products, including figurines and other accessories that are all made by this company!
There's also a small museum inside where visitors can learn more about how it was founded as well as the history behind its iconic characters.
Directions ▪ Website ▪ Call
Empire Market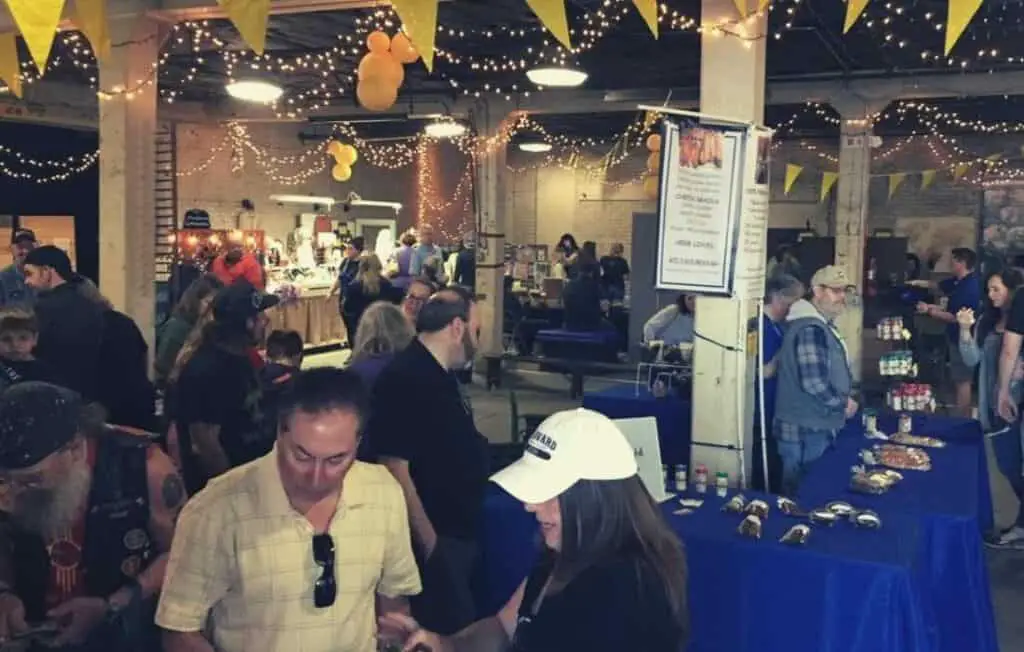 The Empire Market is a fast-growing public market dedicated to food. You've probably seen something similar in other cities, such as the River Market in Kansas City, Missouri, or the Soulard Market in St. Louis.
The Empire Market, which opened in late April 2018, features 20-25 vendors each week who sell items they have produced or grown themselves. There are no veggies with stickers here!
The Empire Market is a major economic and social center that revitalizes and engages the entire community.
The Farmers Market is a vibrant four-season market where you can discover everything this region has to offer, including produce, meats, cheeses, wine, beer, artists and craftsmen.
It's open every Saturday from 10 AM to 2 PM.
Directions ▪ Website ▪ Call
Bonnie & Clyde Garage Apartment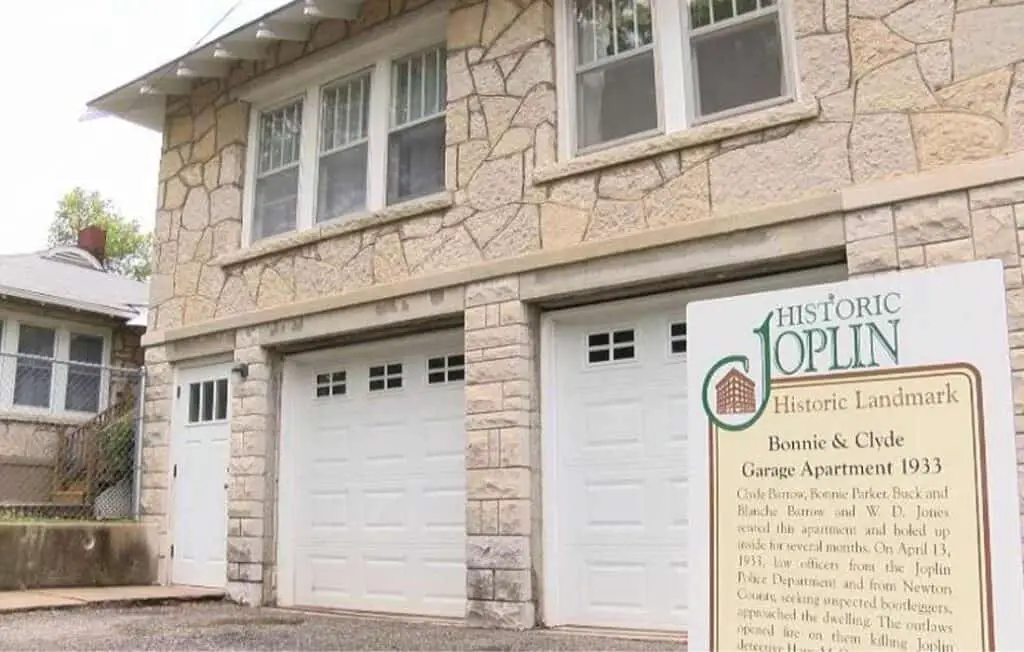 Did you know that Bonnie and Clyde used to hide out here?
It's located in Joplin, Missouri. The two outlaws would stay here during the height of their crime spree which lasted from 1932 until they were caught and killed by police officers on May 23rd, 1934.
Their bodies are buried in an undisclosed location in the city of Dallas, Texas.
Tri-State Marker Kansas, Missouri, and Oklahoma
This is a historical marker that's dedicated to three states: Kansas, Missouri and Oklahoma.
It's in the heart of Tornado Alley so many people come here to pay their respects for those who've been affected by storms over the years.
The monument was built in 2008 on Route 66 because this used to be one of the main thoroughfares in the area.
FAQs
Is Joplin, Missouri safe to visit?
Joplin is actually a very safe city. There's not much crime here and it has been ranked as one of the top 100 places to live in America!
What is Joplin, Missouri best known for?
Joplin, Missouri is known for its location along the historic Route 66, its early 20th-century zinc and lead mining heritage, and the catastrophic EF-5 tornado that struck in 2011, making it one of the deadliest tornadoes in U.S. history. The city also has connections to notorious outlaws Bonnie and Clyde, and is near the hometown of agricultural scientist George Washington Carver.
You might also enjoy these articles:
things to do in joplin mo, fun things to do in joplin mo, joplin things to do, joplin mo things to do, Things to do with kids in Joplin MO, Things to do in Joplin Missouri, What to do in Joplin MO, Things to do Joplin MO, Things to do near Joplin MO, Date ideas Joplin MO, Things to do in Joplin MO at night, Things to do in Joplin MO this weekend, Things to do in Joplin MO for couples, Things to do in Joplin area this weekend, Joplin Missouri things to do, Date night Joplin MO