A dynamic city known for its bustling urban districts, Tulsa is the second-largest city in Oklahoma.
It is home to one of the largest collections of art deco architecture in the United States. Formerly known as the Oil Capital of the World, Tulsa offers various urban attractions.
Although the title did not last long, the oil industry's influence grew. This can be seen through the increase of its points of interest. 
If you are looking for a fun place to visit during the weekend or for a holiday vacation, Tulsa is a gem for such a get-away. 
There are plenty of things that you can do in Tulsa, depending on your interest. This blog post will help you decide which place to go.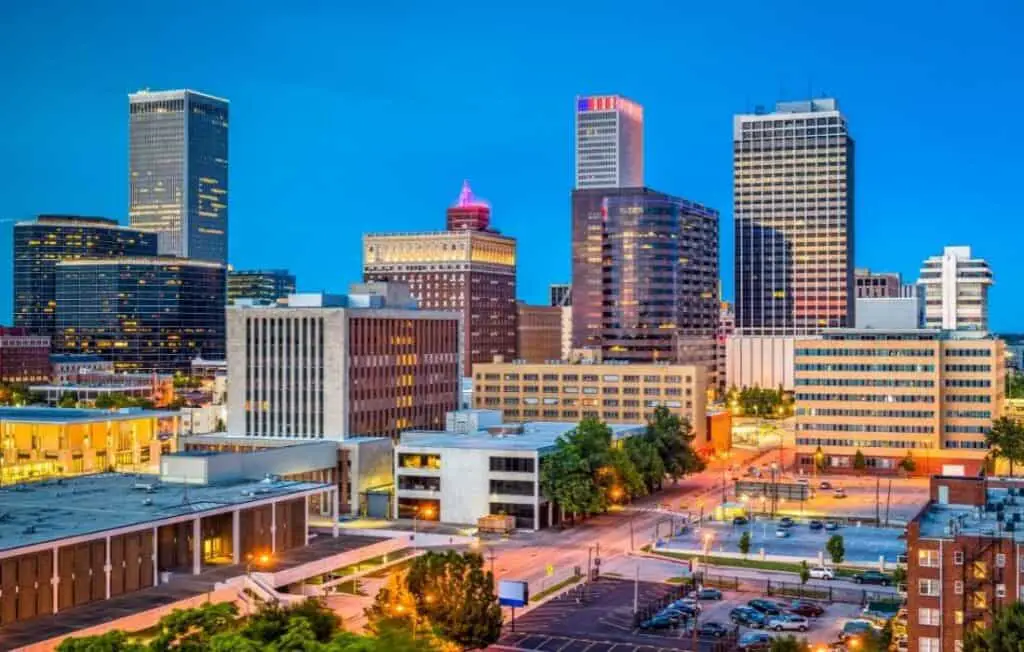 Historical Sites and Landmarks
Tulsa is rich in history. Formerly a Native American Territory, it was settled by Lochapoka and Creek tribes in 1836. This small group of settlers named their settlement area Tallasi, meaning old town. It later became Tulsa. 
Tulsa Historical Society and Museum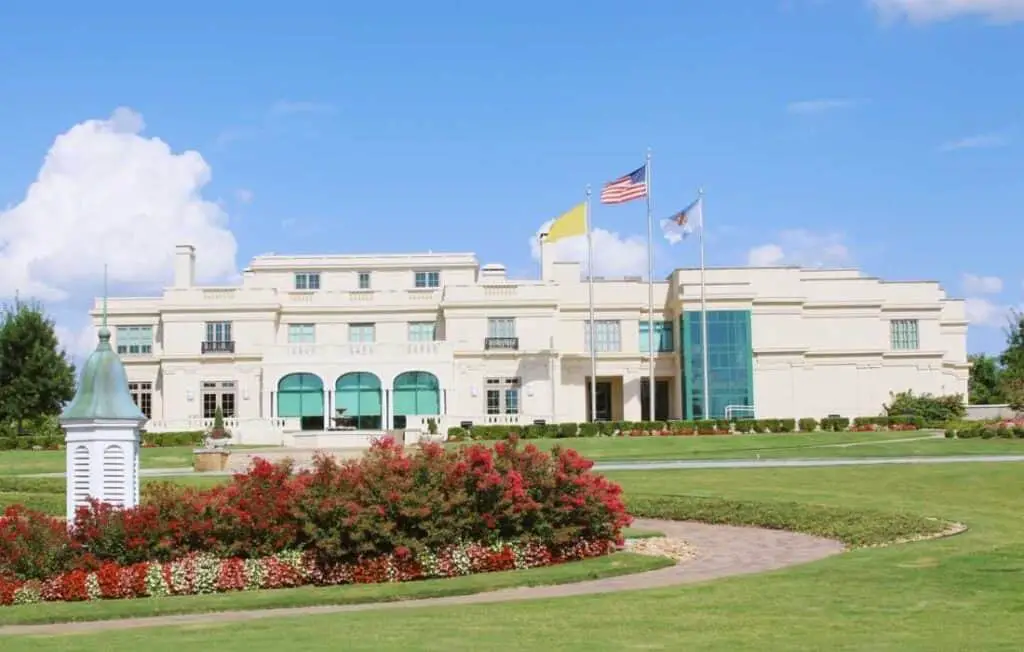 Featuring eight galleries with exhibits on local history, the Tulsa Historical Society and Museum is the ideal spot to visit for history buffs.
The museum has vast collections, preserves, and artifacts about the city. You will see images of historical photographs and the timeline of Tulsa.
To learn more about their current exhibits, you can visit the website of this museum. 
Top Review: "This museum is excellent. So much information. The exhibit on the Tulsa Massacre is informative. The staff is really helpful with other sites to see in the area. The building it's housed in is gorgeous." – Randy H.
Greenwood Cultural Center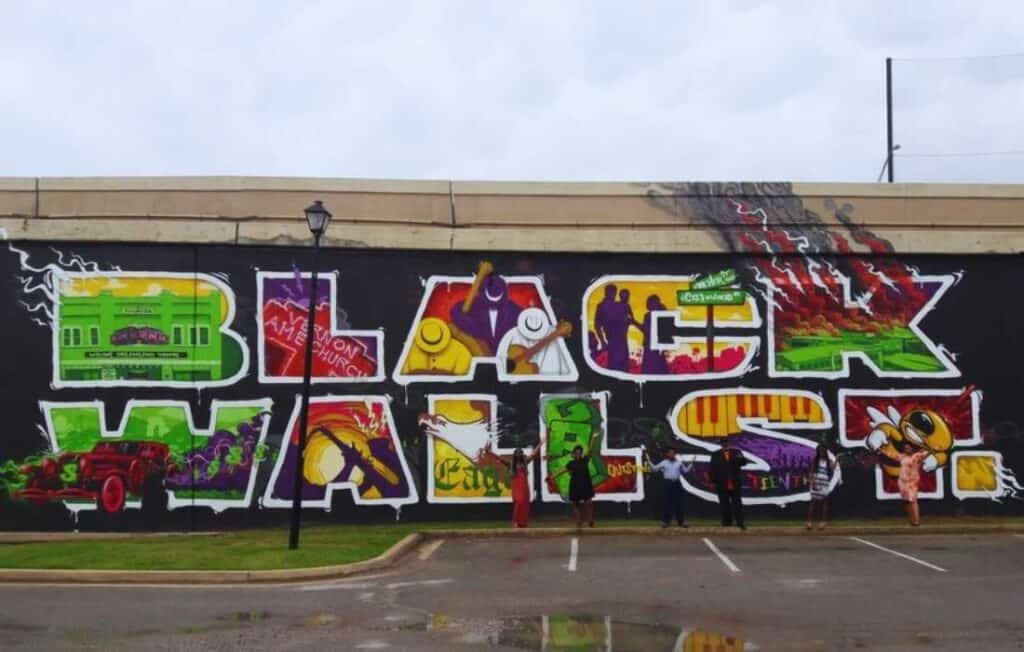 The Greenwood Cultural Center is one of the notable local history museums in Tulsa.
It is located at the heart of the African American Community. The cultural center provides exhibits about local African-American heritage. The Greenwood Cultural Center is a monument of what transpired in the early years of the African-American community.
It features the lives of the pioneers, citizens, politicians, business people who were great contributors to this respected community.
Top Review: "This place was very educational.  I consider myself a history buff.  I was enlightened about the events that occurred.  The staff is very friendly and knowledgeable.  There is the main center, the house that you can tour in addition to the park that has beautiful sculptures!  The tour guide was awesome!  I also was able to purchase 2 books.  There are a few other items for sale as well." – Jennifer S.
The Cave House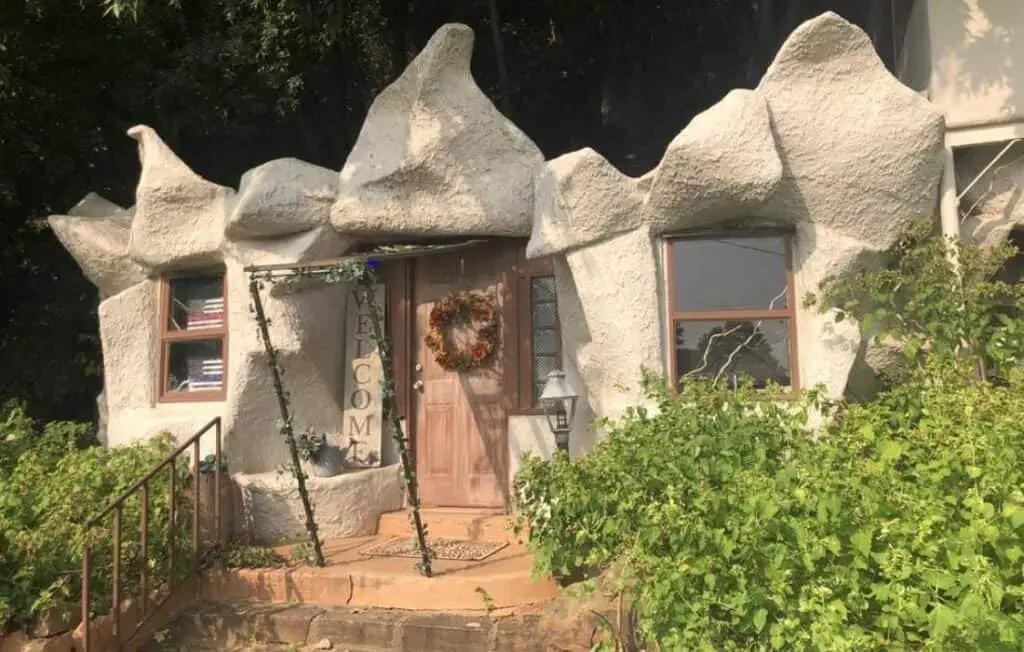 Built-in 1924, the Cave House is one of the notable landmarks in Tulsa.
With its quirky architecture, the place provides a lot of interesting and amusing stories. It is a great place to visit for a family adventure.
This unique house makes you feel like you are touring in a cave with its stalactite-like bumps.
Top Review: "My wife and I couldn't believe the Rich American History behind such a seemingly small roadside attraction! Linda's warm and welcoming presence took us off-guard for her vast knowledge of Oklahoma and the Prohibition Era. Everything about this attraction completely blew us out of the water! In an hour, Linda took us into a storybook of detail about the crazy owners of the cave house over the years dating back to when it was a speakeasy for bootleggers. This place is a must-book tour for visiting Tulsa!" – Greg G.
1623 Charles Page Blvd Tulsa, OK 74127, (918) 378-1952
Museums
Tulsa is blessed with several museums. Tour in wonder with their stunning exhibits of the art decor, air and space museum, to music, there is just so much to see.
The Sherwin Miller Museum of Jewish Art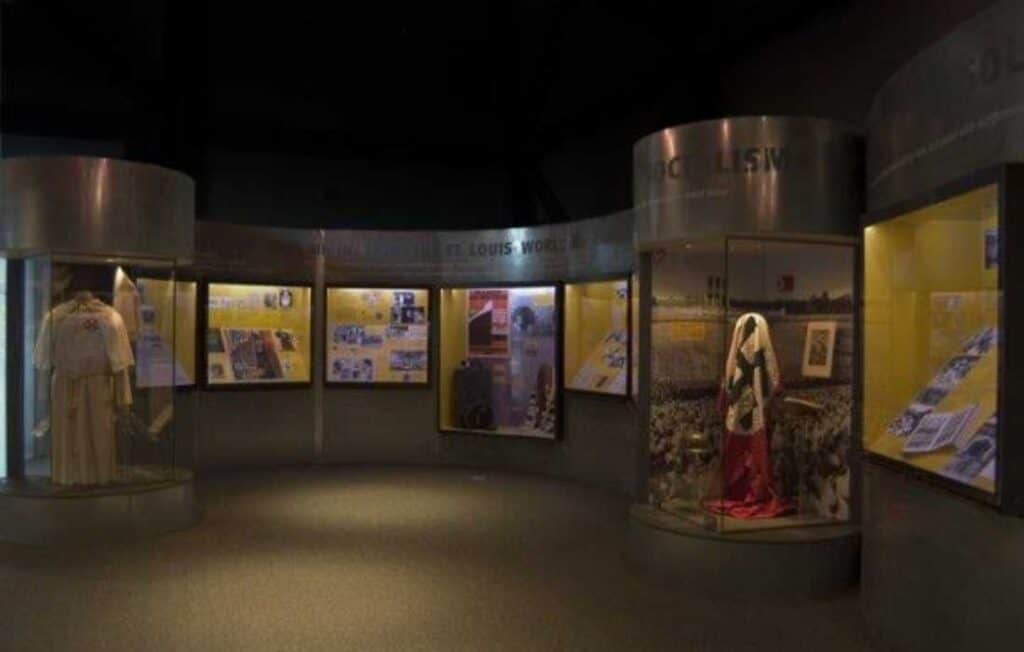 Founded in 1966, the Sherwin Miller Museum of Jewish Art has the largest Jewish art collection in the Southwestern US.
Most of their collection is Judaica. It comprises the culture, tradition, and civilization of the Jewish people.
It houses more than 16,000 pieces of archaeological collections, historical documents, and fine arts.
Top Review: "This is a truly excellent museum that provides a lot of exposure to Jewish Art, culture, and faith.  Others have reviewed it far more eloquently and extensively than I will, but please believe me when I say that it is more than worth the small cost of admission and every word the others have said is true. I spent a little more than one hour here but could have easily stayed twice as long. It's a good sized museum with a nice variety of exhibits shown, but not so large that you can't get the full experience during a short visit." – Ginger M.
Decopolis Tulsa Art Deco Museum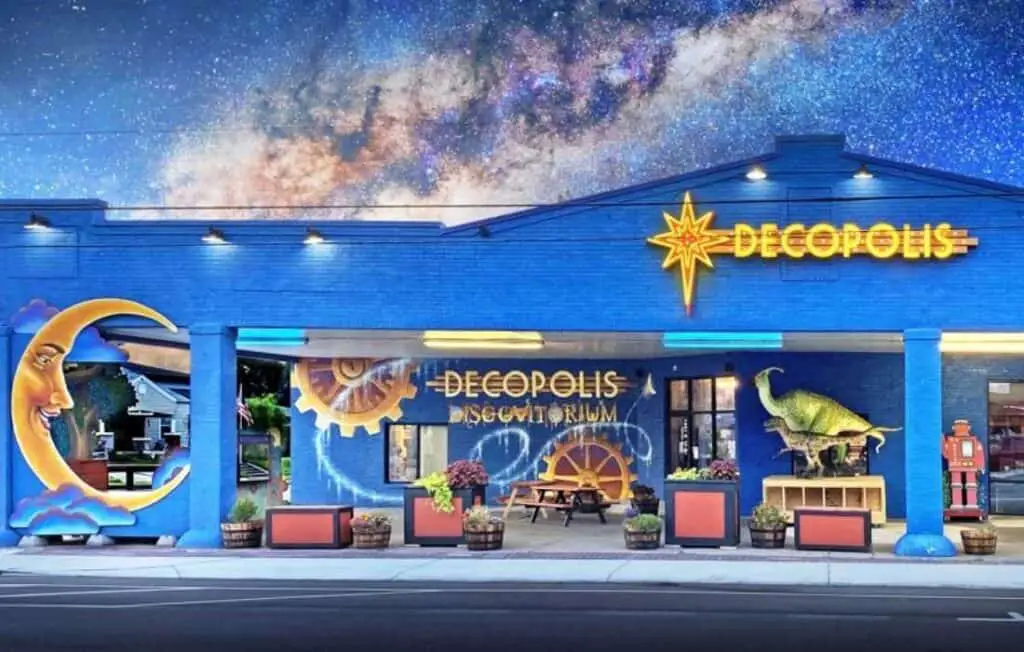 Located at the heart of downtown Tulsa, Decopolis Tulsa Art Deco Museum features attractive art deco designs, souvenir shops, and a small cafe.
If you wish to explore the beautiful art deco artifacts that the world offers, this museum is the place to visit.
To make it more interesting, the museum itself is situated inside an Art Deco building. 
Top Review: "This store is adorable! We needed to kill time before dinner and so glad that we did. It's basically an Art Deco store for Tulsa gear and souvenir items. There's a surprise in every book case and area. If you go upstairs there's lots of items that would be perfect for a child's Christmas or birthday present! You can also purchase ice cream at the cashier counter! TIP: If you have 20-30 minutes you can tour the scavenger hunt! Just talk to the cashier about how to get started." – Maranda W.
Philbrook Museum of Art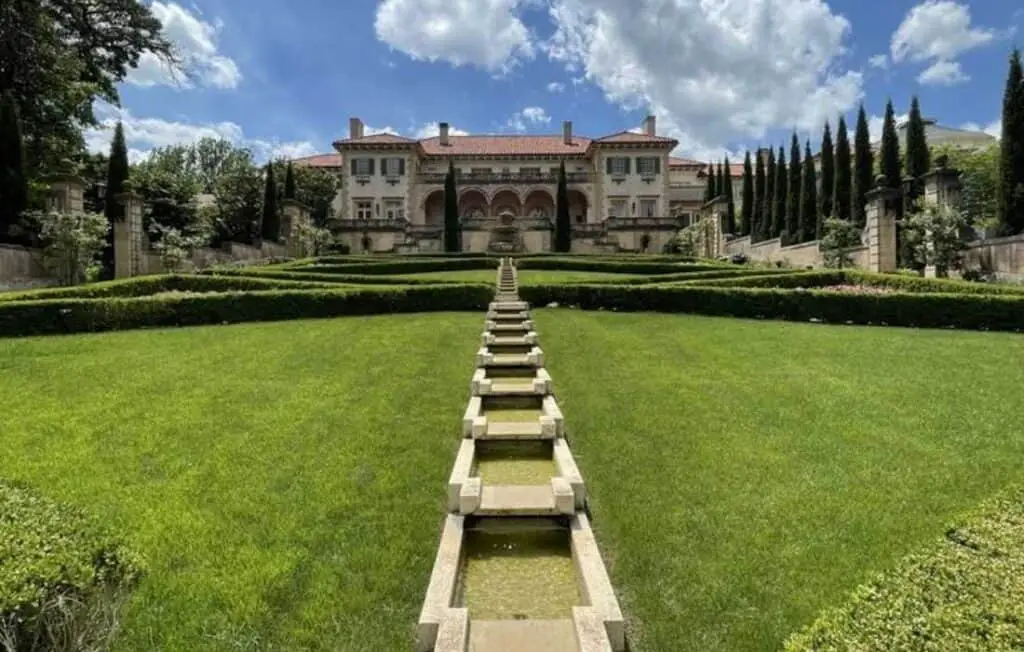 Opened in 1939, the Philbrook Museum of Art was once the home of Waite Phillips and his wife Genevieve.
This place was considered the home of Oklahoma's oil pioneers. The museum showcases nine collections of art from around the world.
One of their extensive collections focuses on Native Americans, such as their paintings, jewelry, and pottery.
Top Review: "Fantastic museum with gorgeous gardens! I have wanted to come here for years and I was so excited to finally get the chance to this past weekend. A really nice collection, ranging in everything from antiquities to contemporary art. There is something for everyone to enjoy at this museum. We had lunch at the museum cafe and that was really great. Tasty food and great service!" – Ka M.
Tulsa Air and Space Museum and Planetarium
If you are traveling with kids, they will love to explore this next museum with absolute delight.
The Tulsa Air and Space Museum and Planetarium provide an out-of-this-world experience. The objective of the museum is to inspire science-based learning through discovery.
Hence, the museum created a unique niche that will surely catch the attention of both children and adults.
Top Review: "This was my second time coming to this museum but I definitely had an amazing second experience because nearly every staff member was helpful and quick to drop a conversation with their coworker to answer my questions. Also, it was very cool that the staff was extremely knowledgeable. This may not be the largest museum but definitely worth a see." – Kyle M.
Gilcrease Museum (Temporarily Closed for Construction, Re-opening in 2025)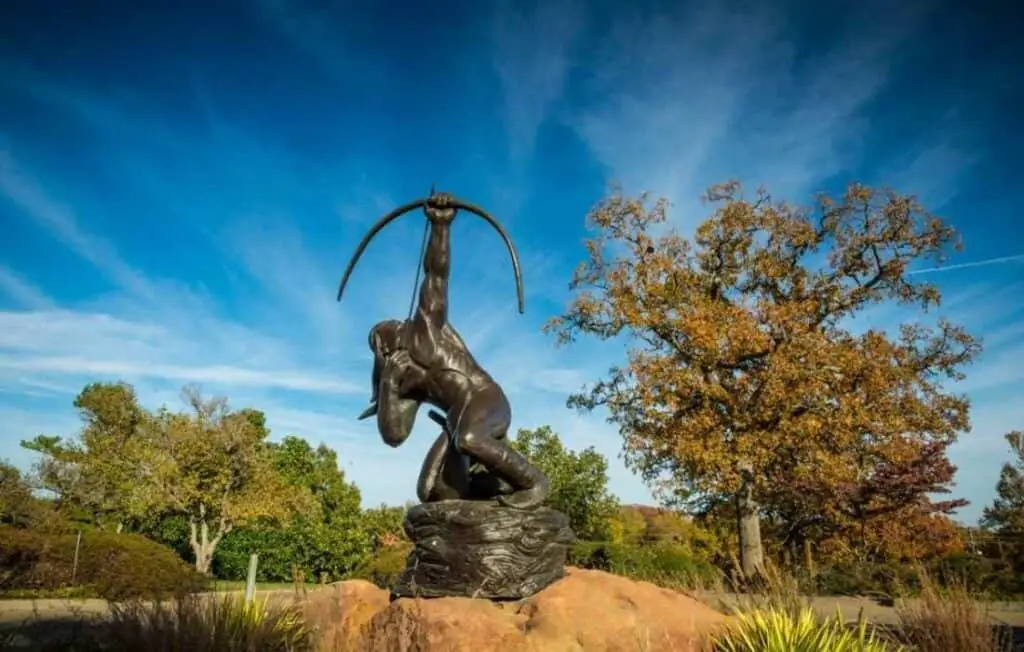 Otherwise known as the Thomas Gilcrease Institute of American History and Art, Gilcrease Museum has a wide art collection of the American West.
The museum was named after Thomas Gilcrease. He was an avid art collector. In the early 1950s, he managed to acquire a vast collection of artifacts, documents, and arts of the American West.
If you are fascinated with the stories you heard about the American West, then this museum is the right fit to satisfy your curiosity.
Top Review: "If you like American art … Remington, Whistler, Audubon, Moran, Leigh, and Homer to name just a few… you will love the Gilcrease. This is the best collection of 100% American art I have seen in recent years. The museum does not look very big, but they have an impressive collection of paintings, sculptures (18 of Remington's 22 bronzes reside here), archeological artifacts, even a large collection of bolo ties." – Chris S.
Woody Guthrie Center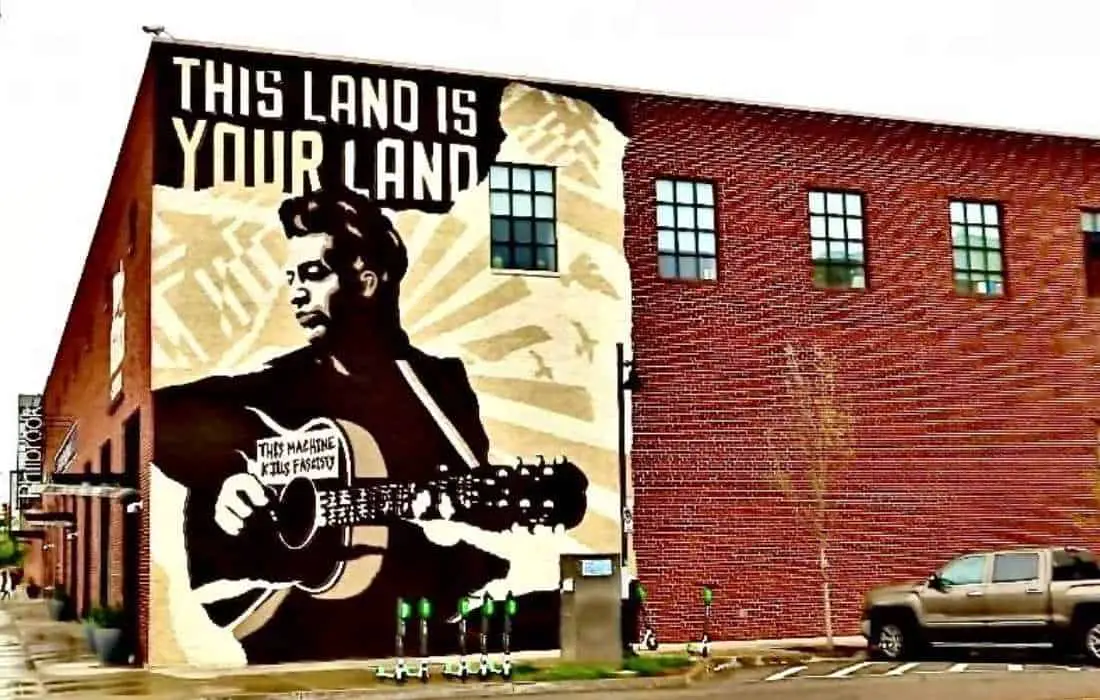 A public museum situated in Tulsa, the Woody Guthrie Center is a cultural center that is dedicated to a famous American folk musician, Woody Guthrie.
This famed singer-songwriter is considered one of the most significant influences of American folk music. 
The Woody Guthrie Center officially opened in 2013. It features an interesting story about the life of Guthrie, containing musical recordings, manuscripts, lyrics, among others. 
Top Review: "We've been here many times since it opened.  Special exhibits change periodically and are always interesting. The Woody Guthrie memorabilia is excellent as are the interactive exhibits throughout. There's a great little auditorium where we've seen artists from Arlo Guthrie to Ramblin' Jack Elliott to Jackie Venson. Very nice venue. The staff is super friendly and knowledgeable and there is a very nice gift shop with great merchandise.  It's affiliated with the Grammy Museum in Los Angeles and is a good community partner." – Tulsa Z.
Oklahoma Jazz Hall of Fame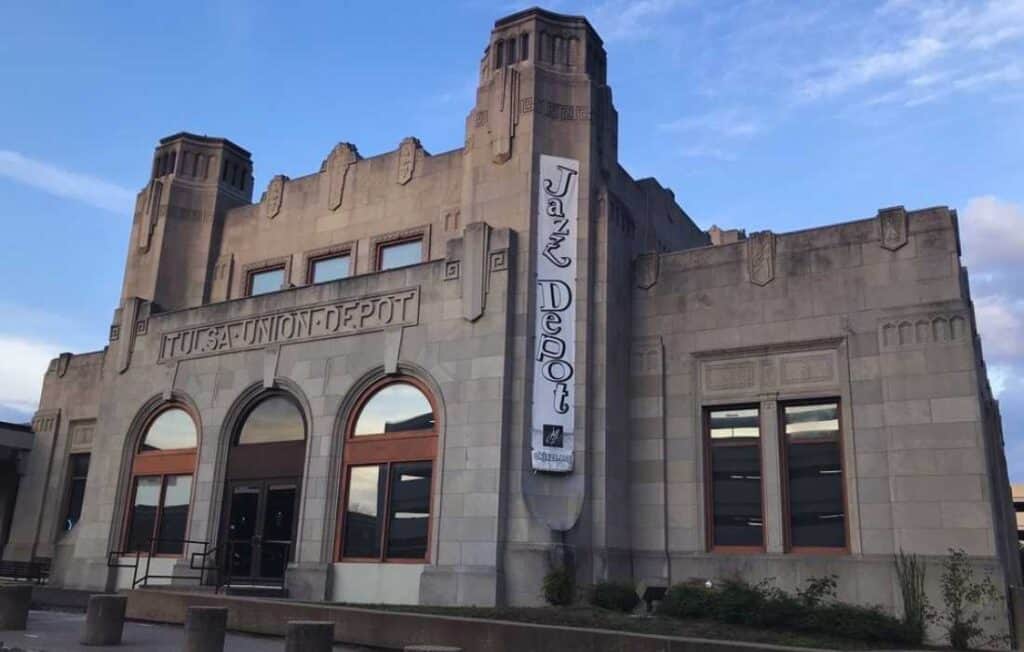 For tourists that love jazz and blues music genres, the Oklahoma Jazz Hall of Fame is a music haven for you.
What makes this museum unique is that it not only features memorabilia of jazz musicians but also hosts regular jazz performances. 
This museum is housed in the former Tulsa Union Depot. Now, it features more than 100 musicians and groups in honor of those that helped enrich Oklahoma music. 
Please note: We recommend calling ahead before visiting, there have been reports of the building being closed when it should have been open. Their website is also down. They are not officially closed that we can find, but all the ducks do not seem to be in a row.
5 S Boston Ave Tulsa, OK 74103,
Parks and Aquarium
If you are traveling with children, parks, and aquariums are often popular places to visit amongst tourists. Children get to interact with animals, as well as discover the beauty of nature.
It is not only an educational experience, but it is also a fun way of exploring the wonders of the environment. 
Oklahoma Aquarium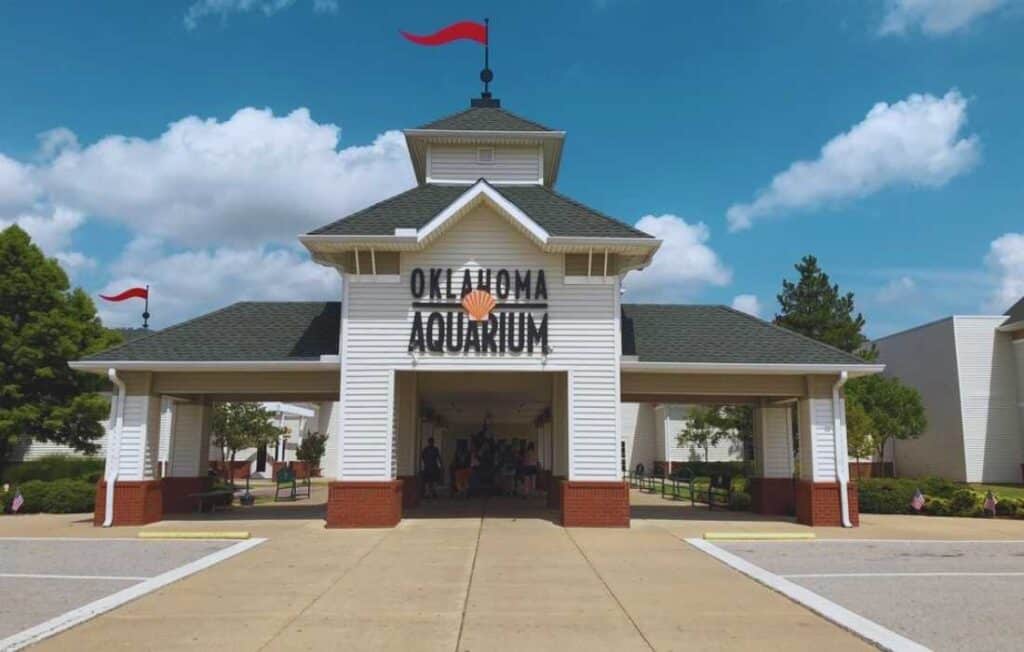 The state of Oklahoma is notable for hosting one of the best aquariums in the United States.
Covering 72,000 square feet, the Oklahoma Aquarium is the best place to visit if you wish to explore more about the incredible wildlife. They house more than 500 species and 10,000 animals. Get amazed by the adorable marine creatures.
Have fun exploring with your children and observe some of the notable sea animals such as jellyfish, sea turtles, and fishes. 
The aquarium also provides some of the world's greatest exhibits of bull sharks. They have a walk-through tunnel that allows you to see a close-up view of various shark species. 
Top Review: "What a great aquarium! How many unique animals, including a beaver. The shark tunnel was really awesome to see. I really recommend going just for that. Oklahoma Aquarium is the only aquarium in the western hemisphere where you can see bull sharks in captivity. Looking forward to visiting again." – Robert B.
Tulsa Zoo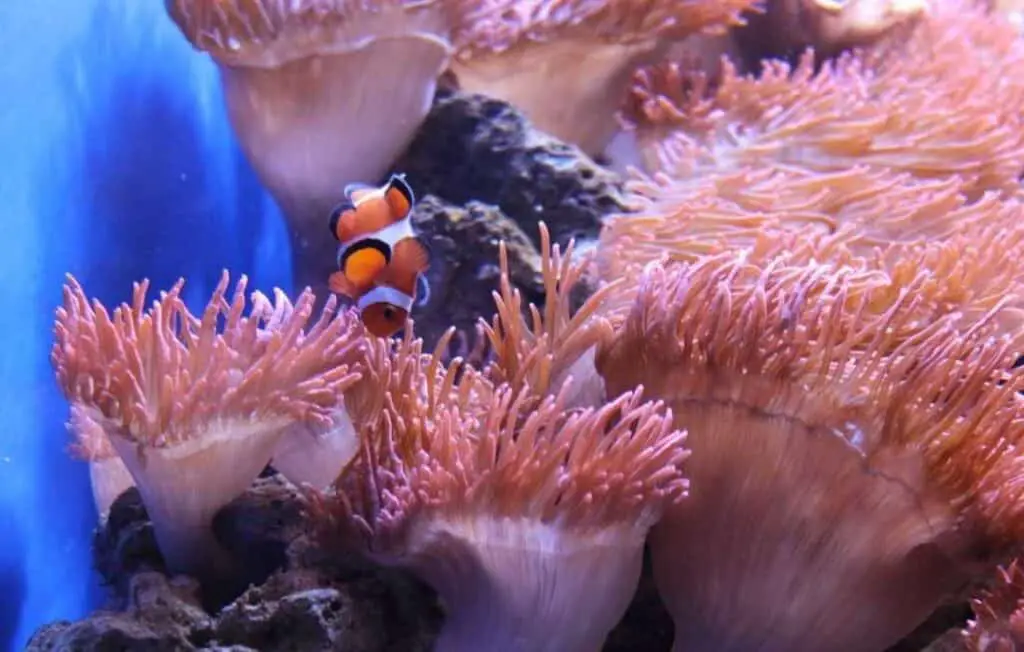 Tulsa Zoo is another place to visit with children. Learn more about animals from all over the world.
The zoo provides numerous recreation exhibits that your entire family can enjoy. The zoo is an 85-acre park that houses various wildlife animals. 
Considered one of the largest municipal parks in the country, Tulsa Zoo provides a unique exhibit complex to explore.
One of their notable complexes is the Lost Kingdom Exhibit Complex. It provides displays of ancient Asian cultures, like the Angkor-Wat.
Tulsa Zoo also features Children's Zoo. If you have young kids traveling with you, this is the perfect place for them.
The kids get to have an up-close and personal with some of the zoo's friendly animals, such as Nigerian dwarf goats, Southdown sheep, and many more.
Top Review: "The zoo has plenty of great exhibits, a petting zoo, farm area, birds, and all the typical zoo staple animals. What most don't know about the Tulsa Zoo is that it has an AMAZING playground inside! We probably spent as much time on the playground last weekend as we did look at the animals. The staff is very friendly and helpful and they keep the zoo very clean! Very happy with the caliber of the zoo we have in Tulsa!" – Grace H.
Tulsa Botanic Garden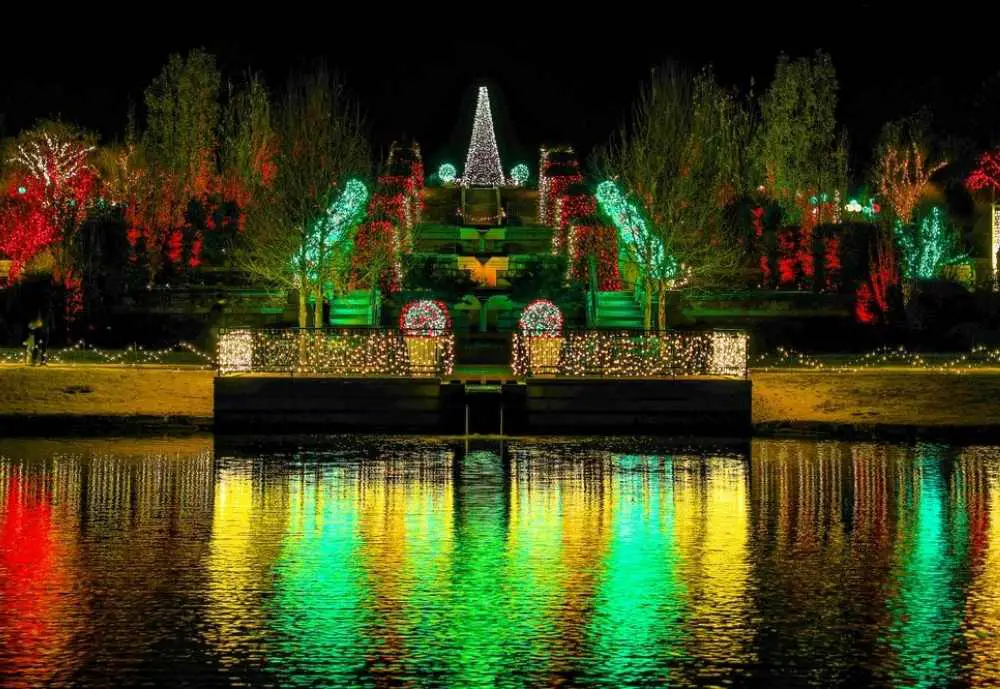 For travelers that love flowers, Tulsa Botanic Garden showcases all-season blooming plants. With over 350 varieties of plants, explore their beautiful displays of the region's largest spring flowers.
Their popular A.R. and Marylouise Tandy Floral Terraces have over 3-acre of ornamental gardens. Their displays include art deco designs and water features.
Tulsa Botanic Garden has also a place for children to explore. The Children's Discover Garden includes interactive and fun places to explore for the whole family. It includes the iconic 15 ft Spring Giant, sensory walk, carnivorous plants, and the Tree Fort. 
Top Review: "So beautiful, from the lake to the flowers to the landscaping. A great place to get some fresh air and enjoy nature. They have a kid's area too. The flowers are beyond beautiful." – Myranda K.
Tulsa River Parks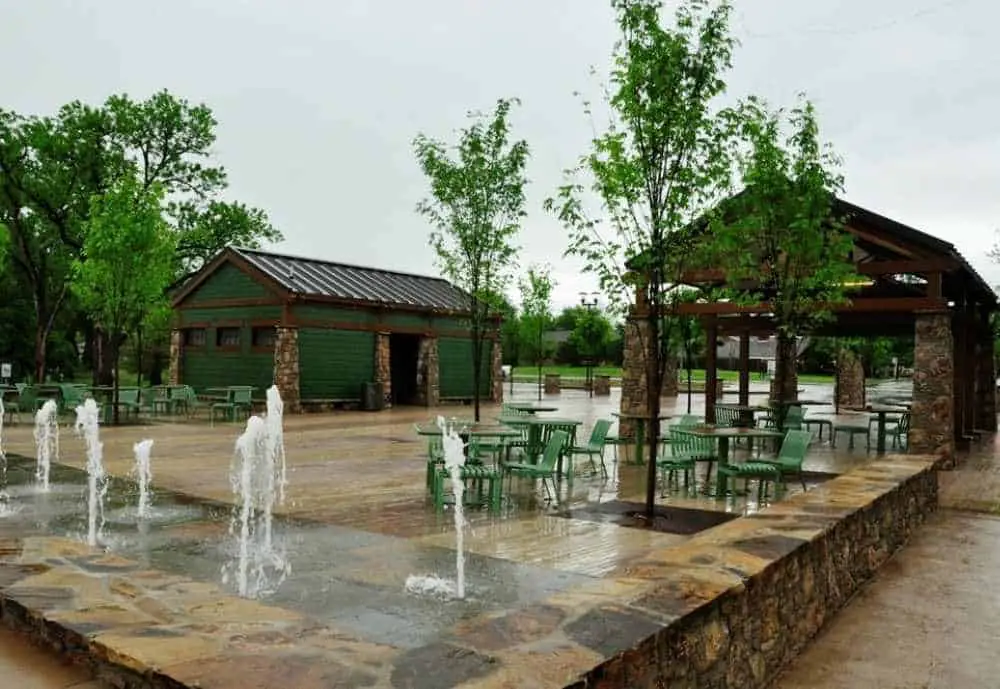 Tulsa not only offers recreational parks, but also provides jogging paths, tracks, and biking trails.
The River Park consists of 26 miles of asphalt-paved trail. It is perfect for tourists that love to stay fit and healthy while at the same time exploring the scenic place.
The River Park is along the Arkansas River. While biking, running, walking, or jogging, you will get to see picturesque gardens, sculptures, and fountains. 
Top Review: ""
Turkey Mountain Urban Wilderness Area
The Turkey Mountain Urban Wilderness Area is another place to visit for tourists that love to explore wildlife areas. It provides biking and hiking trails for tourists that prefer outdoor activities. 
Top Review: ""
Meadowlake Ranch
The Meadowlake Ranch is not only a popular wedding venue but is notable for its romantic weekend getaway. The ranch provides beautiful scenery with a relaxing environment. It is also a popular tourist place for the whole family. It is the ideal vacation place for adventure seekers with its cowboy skills, trail rides, rope a straw calf, and shoot a bow and arrow.
Top Review: ""
Top Nightlife Spotlights in Tulsa
Who doesn't love the exciting nightlife? The best thing about traveling is not only do you get to explore its historical sites, museums, parks, but also its nightlife spotlights. Here are some of the trending nightlife spots in downtown Tulsa.
Fassler Hall
Fassler Hall is famous for its authentic German beer, sausages, brunch, and live entertainment. They are open from 11 AM until 2 AM daily. So, if you are looking for a big brunch, you are assured that you will get one big hefty meal. 
Top Review: ""
Arnie's Bar
Arnie's Bar is known for its St. Patrick's Day big event. This tradition started in 1956. It is the perfect place to gather for food and drinks. What makes this a unique nightlife spotlight is it allows tourists from around the globe to interact and make new friends.
Top Review: ""
The Tavern
The Tavern is an American restaurant that has a classic neighborhood pub vibe. They provide meals that are scrumptious and you get to see how it's cooked by dining at the Chef's Table. Every Wednesday, guests can enjoy 1/32 price for their bottle of wine. They also feature world-class craft cocktails, artisan beer, and upscale tavern cuisine.
Top Review: ""
Valkyrie
Situated in the thriving Tulsa Arts District, Valkyrie is a popular destination bar among locals and tourists. With its playful, neighborhood feel, this bar focuses on comfort and personality. They serve drinks made from fresh ingredients and are expertly crafted by their bartender. If you wish to challenge your palate, visit this place and explore your ideal beverage.
Top Review: ""
Where to Shop in Tulsa
While in Tulsa, tourists can also tour around their notable shopping centers. Their shopping centers have a wide range of products to choose from. They have souvenir shops, upscale shops, and many more.
Utica Square
This upscale outdoor shopping center is a locally owned mall that is known to be a great place to chill with its good service and food. Utica Square was the city's first suburban shopping center. 
Top Review: ""
Woodland Hills Mall
Woodland Hills Mall is one of the popular malls in Tulsa. It is a 2-story mall that features 120 stores. They also have amenities for children, such as a play area, food court, among others. Tourists can visit the mall for their shopping outings.
Top Review: ""
The Boxyard
If you are looking for local shops for souvenir items, the Boxyard is the place to go. It features a community of original shops with a vast collection of interests. Built from shipping containers, they are considered a crowd favorite. 
Top Review: ""
The Farm Shopping Center
Established in 1971, The Farm Shopping Center is at the heart of Tulsa. It is considered a landmark destination with its tree-lined sidewalks. They have more than 40 shops and restaurants for tourists to explore.
Top Review: ""
Where to Eat in Tulsa
One of the popular things to do in Tulsa is to visit its local restaurants. After touring around the city, the next thing that most tourists do is to search for local food stalls that offer unique cuisine. 
Ike's Chili
Considered one of the oldest restaurants operating in Tulsa, Ike's Chili has been making delicious chili for over 100 years. Although their decorations are low-key, it features the restaurant's interesting history. Their most popular dish is the Three-Way Chili. Tourists can try this tasty meal along with their Frito burritos.
Top Review: ""
Tally's Good Food Cafe
Famous for its chicken-fried steak, Tally's Good Food Cafe is situated along the famous Route 66. Their chicken-fried steak is Oklahoma's comfort food. So, tourists can get to taste this classic dish with its tenderized chicken, breaded in seasonings. This cafe is also known to offer breakfast meals for visitors that are just passing by. 
Top Review: ""
Palace Cafe
The owner of Palace Cafe is considered a hero in Tulsa. James Shrader transformed this run-down antique store into the city's most sophisticated restaurant. The cafe offers an Asian-American fusion menu. Their ingredients are fresh and are sourced from local suppliers.
Top Review: ""
Hank's Hamburger
One of the country's comfort foods is burgers. Hank's Hamburgers offers old-fashioned hamburgers with grilled onions added to the meat. Their popular hamburger is The Big Okie. It is a massive one-pound burger with four beef patties, pickles, onions, cheese, and lettuce. Other burger options include single, double, or triple patties.
Top Review: ""
Mahogany Prime Steakhouse
Tulsa has a unique history of cowboys and cattle ranchers. So, your trip would not be complete without trying their grilled steak. Mahogany Prime Steakhouse offers the best steak in the area. Their steaks are USDA prime with their exceptional marbling, texture, and flavor. 
Top Review: ""
Where to Stay in Tulsa
One of the things to consider when traveling to Tulsa is where to stay. Of course, you have to look into whether the hotel you are staying in is near to your list of places to visit.
Ambassador Hotel Tulsa, Autograph Collection
Ambassador Hotel Tulsa, Autograph Collection has a good customer service team. This hotel provides a spacious room with in-room amenities such as coffee makers, flat-screen TVs, walk-in showers, and complimentary Wi-Fi.
Hard Rock Hotel & Casino Tulsa
If you are looking for a hotel that has numerous dining options, Hard Rock Hotel & Casino Tulsa is the perfect place for you. It is an excellent getaway destination for tourists traveling in large numbers. Their amenities include an adult pool, rejuvenating spa, bar, fitness center, and an on-site concert venue. 
Hyatt Regency Tulsa
For tourists that are looking for an upscale hotel, Hyatt Regency Tulsa is a four-star hotel. They have clean and comfortable spacious rooms. They have an in-house restaurant that serves great food in a fine dining set-up. This hotel also provides excellent customer service with its friendly and helpful staff.
River Spirit Casino Resort
With its top-notch facilities and amenities, River Spirit Casino Resort is an entertainment-focused hotel. This resort is ideal for tourists who are looking for a place that is near a concert venue, has a large gaming floor, and an outpost of Jimmy Buffett's Margaritaville Restaurant. 
Embassy Suites by Hilton Tulsa I-44
For tourists that are looking for a hotel that is near some of Tulsa's tourist attractions, Embassy Suites by Hilton Tulsa I-44 is the place for you. This hotel is near the Oklahoma Aquarium and the Tulsa Air and Space Museum.
Frequently Asked Questions
What kind of food is Tulsa known for?
When it comes to food, Tulsa is particularly known for its barbecue. The city has several highly rated barbecue restaurants, and you can even find Tulsa-style barbecue sauce in stores across the country. If you're looking for something a little lighter, Tulsa also has a number of excellent sushi restaurants.
Is Tulsa a cool city?
Tulsa, Oklahoma is a city with a lot to offer. For history buffs, there's the Tulsa Renaissance Fair, which celebrates the city's rich Native American and Western heritage. For art lovers, there's the Philbrook Museum of Art, which houses an impressive collection of paintings, sculptures, and other works of art. And for those who enjoy exploring the great outdoors, Tulsa is home to several parks and nature trails. In short, whether you're interested in history, culture, or simply spending time in nature, Tulsa has something to offer. So if you're looking for a cool city to visit, be sure to add Tulsa to your list.
Is Tulsa safe to visit?
Yes. The crime rate in Tulsa is significantly lower than the national average, and the city has been ranked as one of the safest cities in the US. Of course, as with any city, it's always important to take precautions and be aware of your surroundings. But overall, Tulsa is a safe and welcoming place to visit.
What is there to do in downtown Tulsa at night?
If you're looking for things to do at night in Tulsa, Oklahoma, downtown is the place to be. From live music to delicious restaurants, there's something for everyone in the heart of the city. For music lovers, the historic Cain's Ballroom is a must-see. This iconic venue has hosted some of the biggest names in music, and it continues to be a popular spot for both local and touring bands. If you're looking for something to eat, downtown Tulsa has no shortage of great places to grab a bite. For a casual meal or a quick snack, stop by one of the many food trucks that line the streets. Or, if you're in the mood for something more upscale, there are plenty of fabulous restaurants to choose from. No matter what your taste buds are craving, you're sure to find something to your liking at night in downtown Tulsa. 
Is Tulsa worth visiting?
Yes, Tulsa is worth visiting! The city has a lot to offer, from its rich history and culture to its beautiful parks and nature trails. Whether you're interested in exploring the great outdoors or spending time in the city, Tulsa has something to offer everyone.
Is Tulsa a beautiful city?
Tulsa is a certainly a beautiful city, with plenty of green space and a variety of architectural styles. The downtown area is home to several historic buildings, while the neighborhoods offer a mix of beautiful old and new homes. Tulsa is also home to a number of parks and nature trails, which are perfect for exploring the great outdoors.
Why should I visit Tulsa Oklahoma?
Tulsa, Oklahoma is a city with a lot to offer. For history buffs, there's the Tulsa Renaissance Fair, which celebrates the city's rich Native American and Western heritage. For art lovers, there's the Philbrook Museum of Art, which houses an impressive collection of paintings, sculptures, and other works of art. And for those
That's a Wrap!
With all these fun things to do in Tulsa, you will surely find lots of activities that would fit your interest. From historical sites to colorful nightlife, this exciting city has plenty to offer. Be sure to check out those places and enjoy!