Norway is a stunning country that offers something for everyone. From the towering peaks of the mountains to the deep fjords that cut through them, this country is sure to take your breath away.
Here in this blog post, we will provide a comprehensive guide to the best things to do in Norway!
Midnight Sun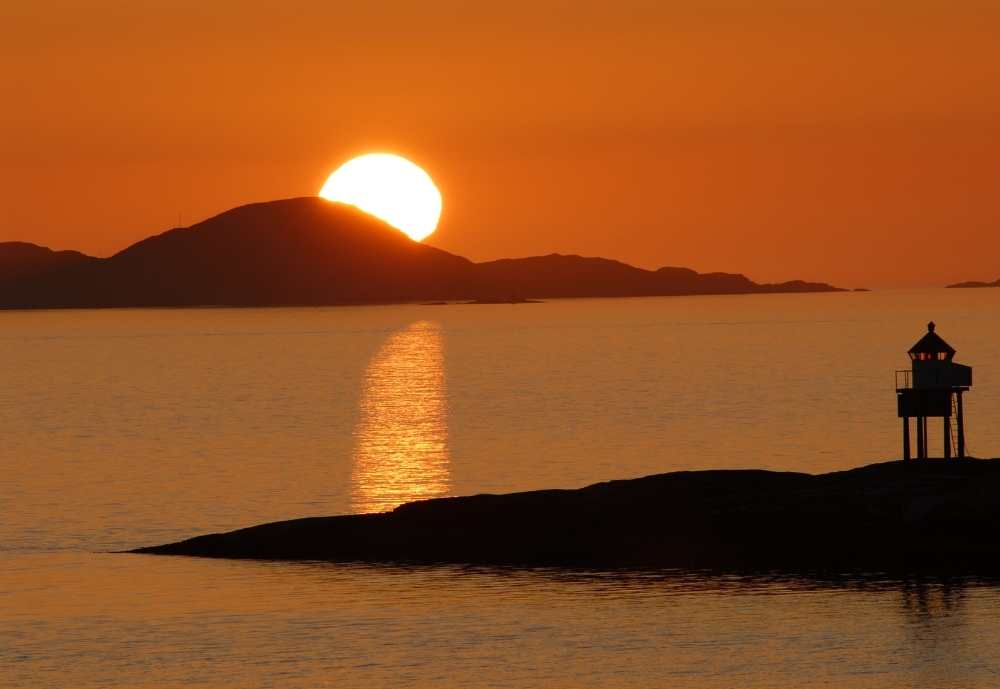 Midnight Sun? Sounds like something out of a vampire novel, doesn't it? But it's real, and there's no need to be scared. In fact, Midnight Sun is one of the most magical things you can experience. 
What is Midnight Sun? Midnight Sun is when the sun stays above the horizon 24 hours a day. This can only happen in the summer, north of the Arctic Circle. 
So how do you experience Midnight Sun? Well, first you need to go to Norway. Then, find a spot north of the Arctic Circle. The further north you go, the longer you will be able to experience this. 
Once you've found your spot, sit back and enjoy the show! The sun never sets, and it's a beautiful sight to see. You can also go hiking, biking, or swimming – there are plenty of things to do in the Midnight Sun.
Northern Lights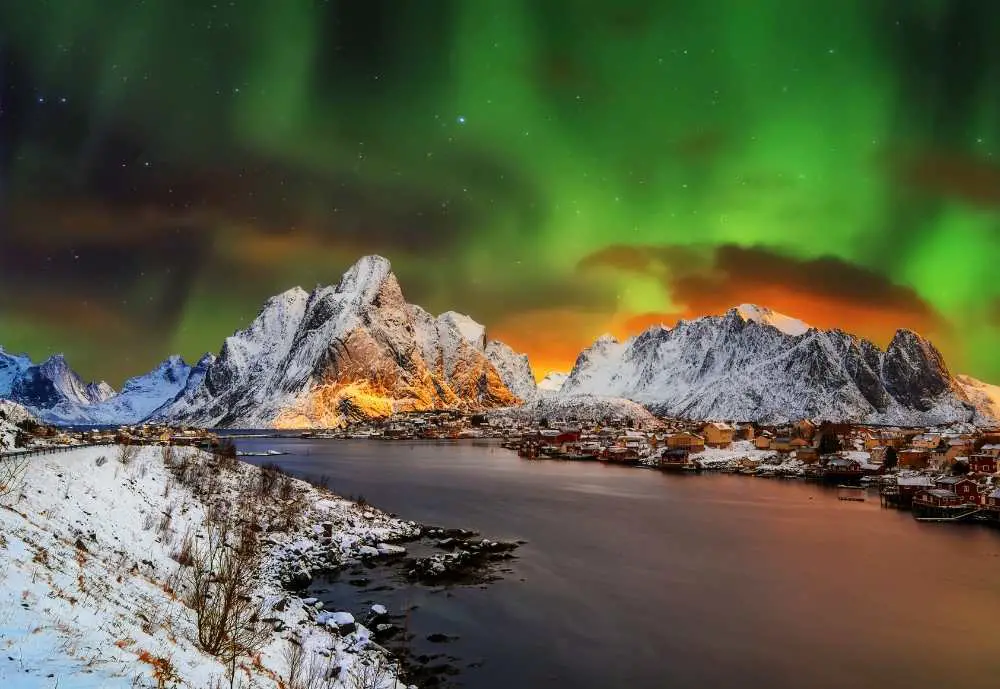 Norway is a land of contrasts. In the north, you have the stunning landscapes of the fjords, while in the south you have the bustling city of Oslo.
No matter where you go in Norway, you're sure to find something to love. And one of the best things to do in Norway is to see the Northern Lights.
The Northern Lights are one of nature's most incredible displays, and Norway is one of the best places in the world to see them.
Every year, thousands of people come to Norway to experience the ethereal beauty of the Aurora Borealis. There are many ways to see the Northern Lights, but one of the best is to take a tour.
These tours typically take place in small groups, which means you'll have a more personal experience. You'll also be able to learn about the Northern Lights and how they form.
So if you're looking for an unforgettable experience, be sure to see the Northern Lights in Norway!
Viking Ship Museum
Norway is a land of Viking lore, and the Viking Ship Museum is one of the best places to learn about this fascinating history.
The museum houses three Viking ships, all of which were used in burial rituals. The ships are incredibly well-preserved, and they provide a unique glimpse into the funerary practices of the Viking era.
Visitors can also see a replica of a Viking longhouse, as well as a collection of Viking artifacts.
The Viking Ship Museum is the perfect place to learn about Norway's rich history, and it is definitely worth a visit.
Norwegian Fjords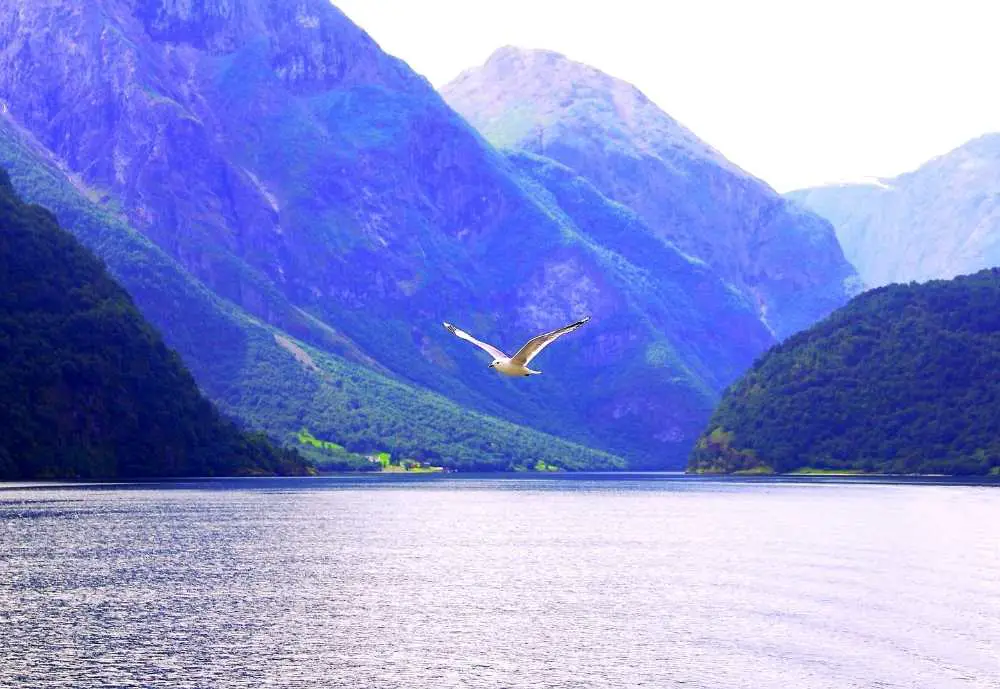 If you're looking for an amazing natural wonder, you can't go wrong with the Norwegian Fjords.
These glaciers carved valleys are simply stunning, and there's plenty to do in and around them. From hiking and biking to kayaking and fjord cruising, there's something for everyone.
And of course, you can't forget about all the incredible photo opportunities.
So if you're looking for a place to add to your bucket list, make sure to put the Norwegian Fjords at the top!
Fjord Cruises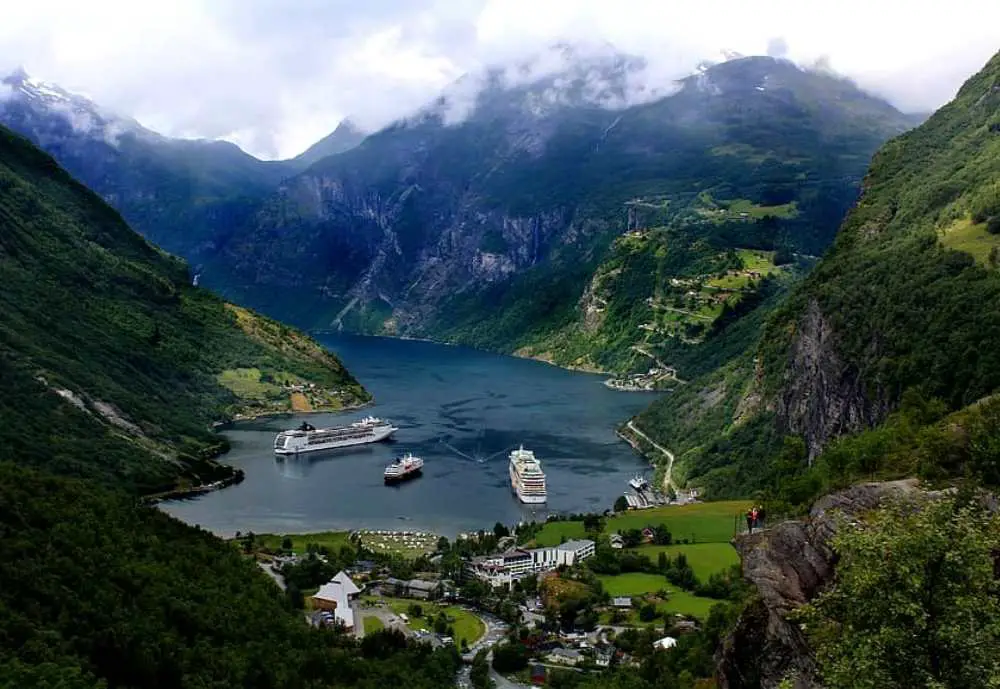 Fjord Cruises are one of the best things to do in Norway. A Fjord Cruise can take you through some of the most beautiful scenery in the world – the Norwegian Fjords.
Fjord Cruises are a great way to see Norway's amazing landscapes and wildlife.
Fjord Cruises are also a great way to meet new people and make new friends. Fjord Cruises are an experience you will never forget!
Atlantic Road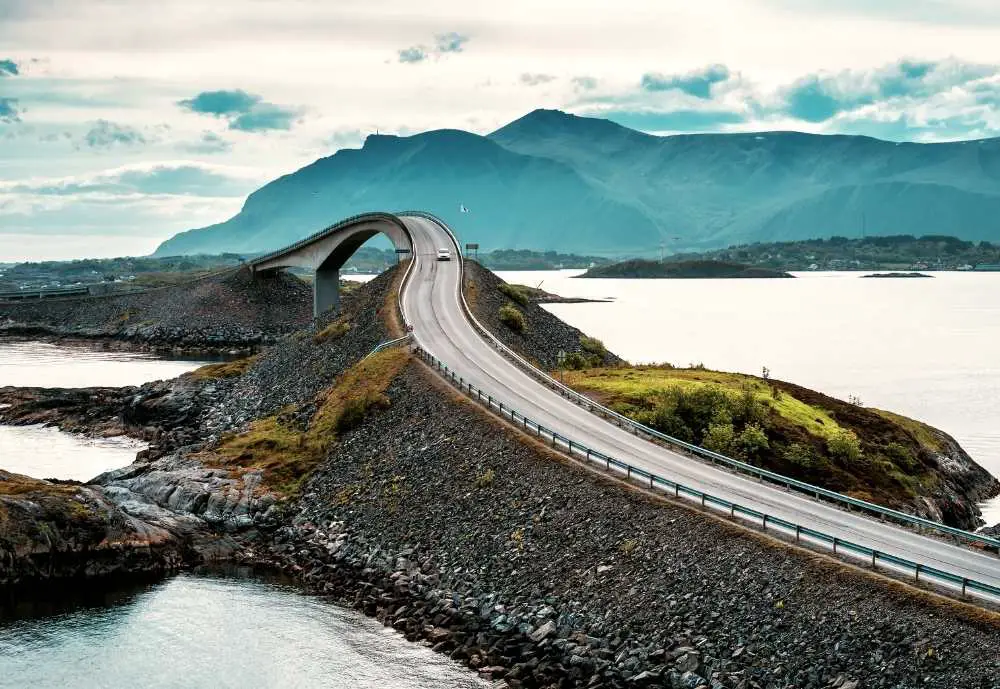 Atlantic Road is one of the most popular tourist destinations in Norway.
The road, which is just over five miles long, twists and turns its way through the Norwegian landscape, offering stunning views of the Atlantic Ocean.
Along the way, there are several islands that can be reached by bridges, as well as a number of lookout points.
Atlantic Road is also a popular spot for fishing, and there are several charter boats that offer trips out to sea. For those who want to stay on dry land, there are plenty of hiking trails in the area.
No matter how you choose to spend your time, Atlantic Road is sure to offer an unforgettable experience.
Lofoten Islands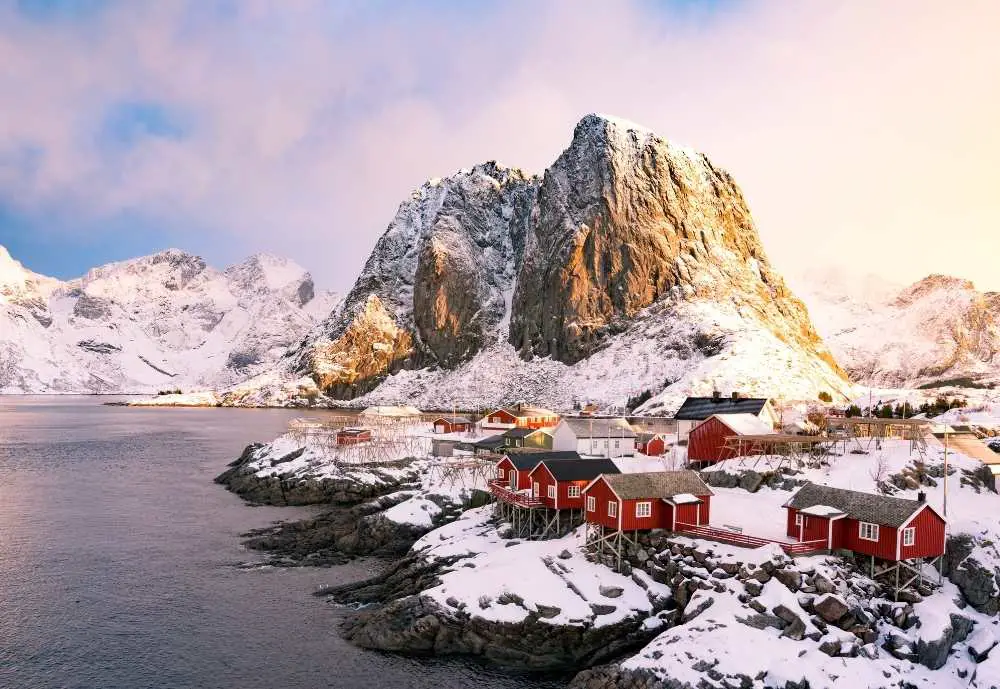 Lofoten Islands are an archipelago in Norway known for their dramatic scenery, with peaks and bridges above the clouds, as well as sheltered bays and fishing villages.
There are many things to do in Lofoten Islands, including hiking, biking, kayaking, fishing, and bird watching.
The Lofoten Islands are also a great place to see the Northern Lights. In the summer, the islands are a popular destination for artists and photographers, as well as for those who enjoy outdoor activities.
The Lofoten Islands are a must-see for any traveler to Norway.
Arctic Cathedral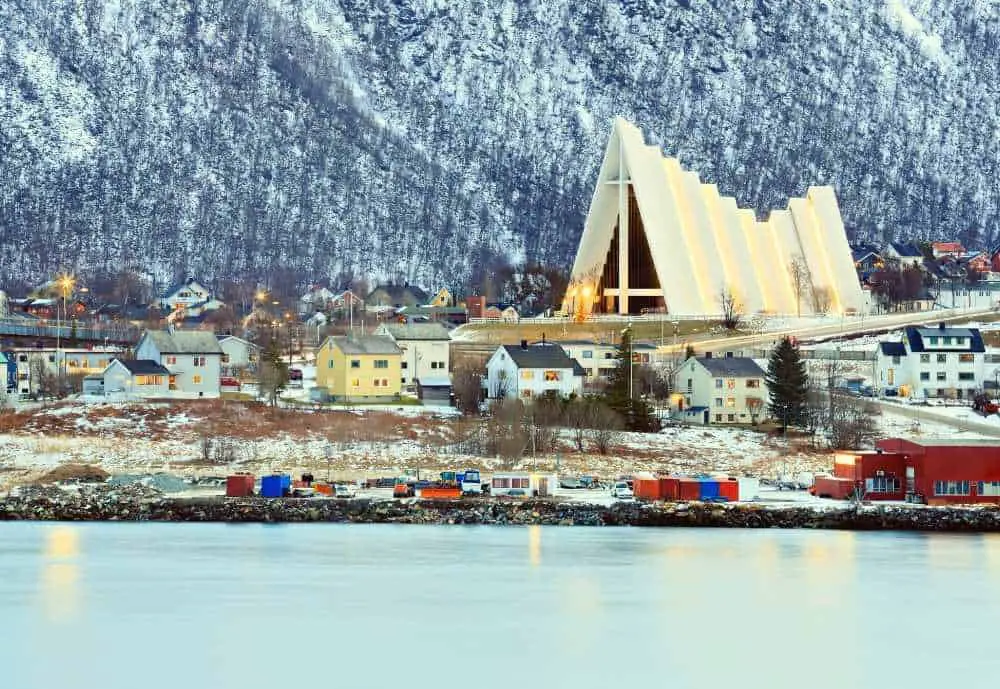 The Arctic Cathedral is one of the most popular tourist attractions in Norway.
Jan Inge Hovig, the architect who designed the cathedral, wanted to create a building that would be in harmony with the Arctic landscape. The result is a stunning cathedral made of concrete and glass.
The cathedral's most notable feature is its stained glass windows, which depict scenes from the Bible.
North Cape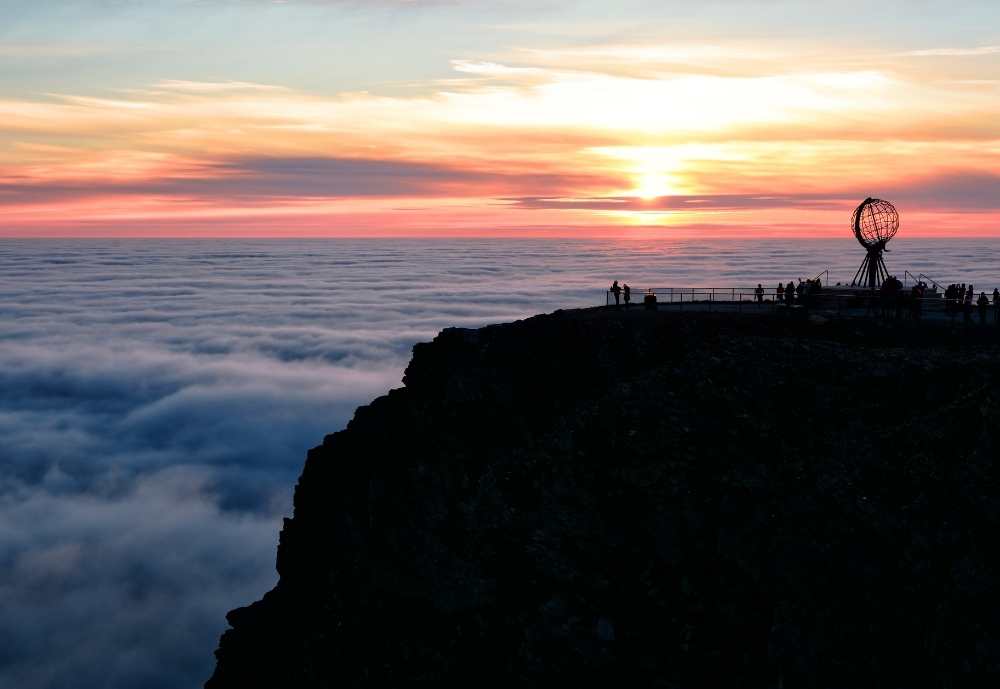 Norway is a land of stunning natural beauty, with towering mountains, pristine glaciers, and deep fjords.
The country's North Cape is one of its most popular tourist destinations, and for good reason – the landscapes here are simply incredible.
Visitors can take in the views from the North Cape Cliffs, watch the midnight sun dip below the horizon, or go on a whale-watching expedition.
There are also plenty of opportunities for hiking, skiing, and camping in the area. Whether you're looking for an adventure or simply want to enjoy nature at its finest, a trip to Norway's North Cape is sure to be unforgettable.
Pulpit Rock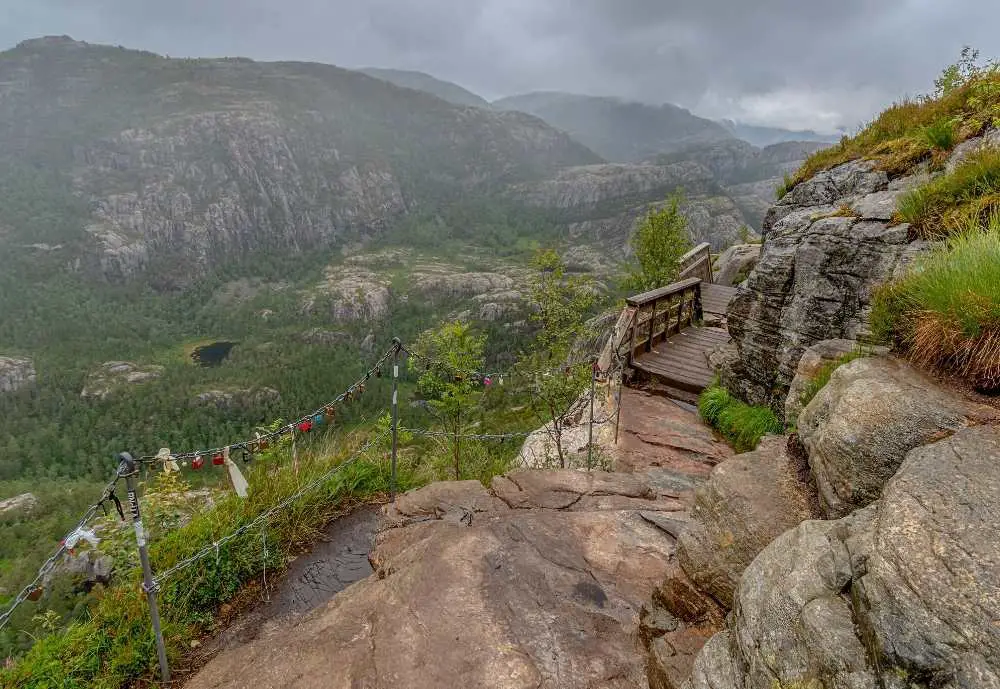 If you're looking for breathtaking views, there's nowhere better than Pulpit Rock in Norway.
Also known as Preikestolen, this natural rock formation rises 604 metres (1982 feet) above Lysefjorden, offering stunning panoramas of the surrounding landscape.
It's one of the most popular tourist destinations in Norway, and it's easy to see why – the views are simply incredible.
Pulpit Rock is located just a short drive from the city of Stavanger, making it easy to reach.
There are a number of different ways to get up to the viewing platform, but the most popular is to hike up the well-marked trail. It's a fairly challenging hike, but it's well worth it when you reach the top and take in the views.
Polar Bears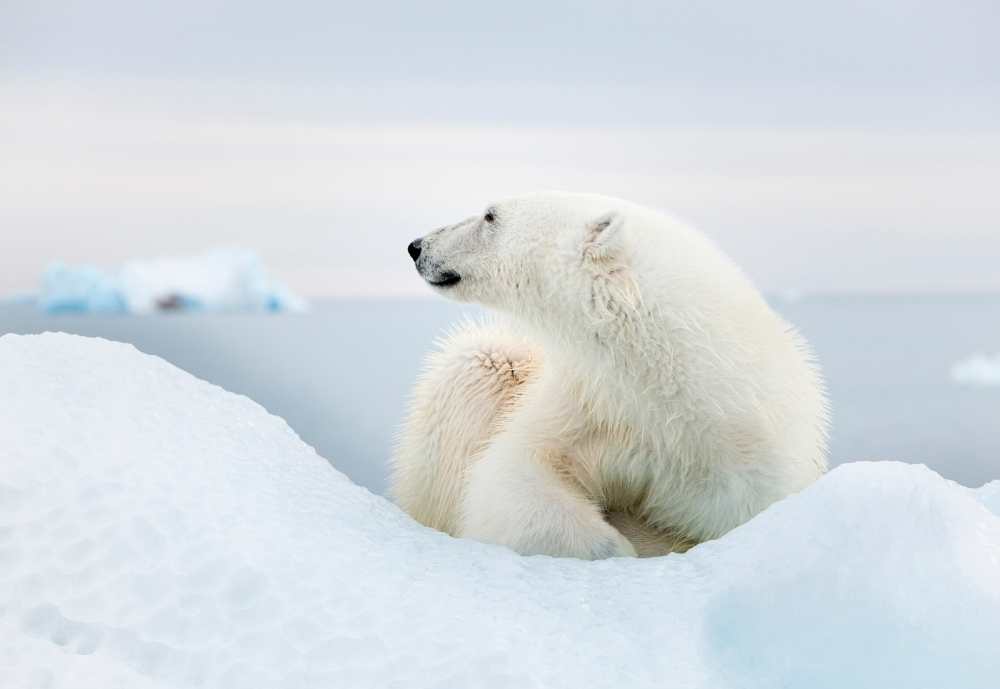 While Norway may be best known for its natural beauty, Norway is also home to some of the world's most fascinating animals, including the majestic polar bear.
Found in the Arctic regions of Norway, these massive creatures are truly a sight to behold.
While polar bears can be dangerous if they're feeling threatened, they're also gentle giants that spend much of their time playing and raising their young.
Tour operators in Norway offer safe and up-close encounters with polar bears, providing travelers with a once-in-a-lifetime opportunity to see these amazing animals in their natural habitat.
Polar Museum
One of the best things to do in Norway is to check out the Polar Museum.
Located in Tromso, the museum chronicles the long and fascinating history of Arctic exploration.
From early Norse sagas to the first scientific expeditions of the 1800s, the Polar Museum tells the story of humanity's attempts to understand and conquer the Arctic.
Visitors can view original artifacts from famous polar explorers like Roald Amundsen and Fridtjof Nansen, as well as see a replica of Amundsen's polar-worthy ship, the Fram.
The Polar Museum is a must-see for anyone interested in exploring Norway's rich history and culture.
Flåm Railway
There are few things in this world more breathtaking than the Flåm Railway in Norway.
Winding its way through some of the most stunning scenery in the country, the Flåm Railway is an absolute must-do for any traveler to Norway.
The journey begins in the picturesque village of Flåm, nestled at the end of a fjord.
From there, the train slowly makes its way up a steep mountain, past waterfalls and glaciers, before finally arriving at the top of the pass.
The views from the train are absolutely incredible, and there are also several stops along the way where passengers can disembark to enjoy even more of the spectacular scenery.
Artic Foxes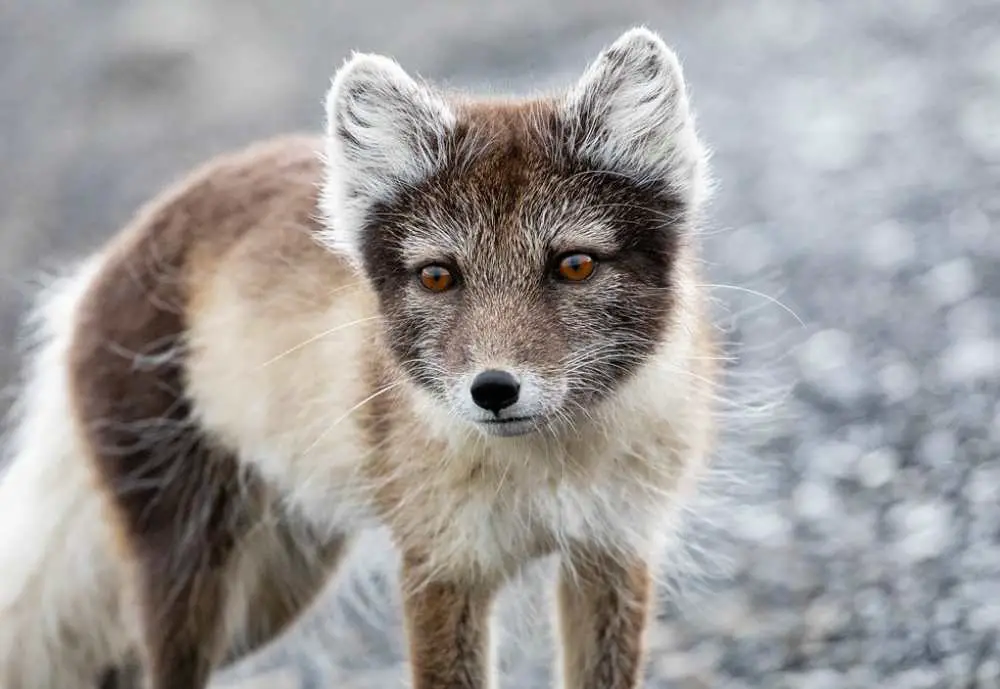 The Arctic fox is a small mammal native to the Arctic regions of the Northern Hemisphere.
These little foxes are known for their thick fur coats, which help to keep them warm in the coldest conditions.
In Norway, they can be found in the arctic tundra and mountain ranges. One of the best ways to see them is on a scenic drive through the country.
Along the way, you'll also have the chance to spot other wildlife, such as reindeer, ptarmigans, and polar bears.
If you're lucky, you might even catch a glimpse of the Northern Lights. While Norway is best known for its stunning landscapes and outdoor activities, getting up close and personal with its wildlife is an experience you won't want to miss.
Kon Tiki Museum
The Kon Tiki Museum is one of the best things to do in Norway, and for good reason.
Located in Oslo, the museum is dedicated to the life and work of Thor Heyerdahl, a Norwegian explorer who gained fame for his Kon Tiki expedition.
The museum houses a wide variety of artifacts from the expedition, as well as a replica of the Kon Tiki raft. Visitors can also learn about other expeditions that Heyerdahl undertook, including his crossing of the pacific on a balsa wood raft.
In addition, the museum offers a variety of educational programs and events, making it a great choice for families with children. Whether you're interested in history, adventure, or just want to learn more about Thor Heyer
Norway is a country with something for everyone. From its amazing landscapes and outdoor activities to its fascinating history and culture, there's something for everyone in this beautiful country.
If you're looking for an adventure, be sure to check out some of Norway's amazing wildlife. If you're interested in history, be sure to visit the Polar Museum or the Kon Tiki Museum.
And if you just want to relax and take in the scenery, there's nothing like a scenic drive through the Norwegian countryside.
Lyngenfjord Bridge
One of the best things to do in Norway is hike to the Lyngenfjord Bridge – and trust me, it's worth the effort.
The views from the bridge are absolutely stunning, and you can really appreciate the beauty of nature when you're surrounded by such majestic scenery.
Plus, the hike itself is reasonably challenging, so it's perfect for those who are looking for a bit of a workout. Whether you're a seasoned hiker or a complete novice, I guarantee that you'll enjoy this fantastic hike.
Marvel at Vigeland Sculpture Park
If you're looking for things to do in Norway, the Vigeland Sculpture Park should definitely be at the top of your list.
This gorgeous park is home to over 200 sculptures by Norwegian artist Gustav Vigeland, all of which are devoted to the human form.
The sculptures are made from a variety of materials, including bronze, granite, and wrought iron, and they range in size from small statuettes to massive monoliths.
Visitors can explore the park at their own pace, or take a guided tour to learn more about the artist and his work. Either way, it's an experience you won't soon forget.
Norway Frequently Asked Questions
Is Norway expensive to visit?
Norway is not a cheap country to visit, but there are ways to save money. The best way to save money is to buy a Norway Pass.
This pass allows you to visit many of the country's museums and attractions at a discounted price. You can always save money by booking your accommodations and transportation in advance.
And finally, be sure to pack your own food and drinks, as eating out can be expensive. With a little bit of planning, you can easily enjoy all that Norway has to offer without breaking the bank.
Frequently Asked Questions
What is the best time to visit Norway?
The best time to visit Norway is during the summer months of June to August when the weather is warmest, days are longest, and most tourist attractions are open. However, if you're looking to experience the Northern Lights, consider visiting between November and March.
What is the weather like in Norway?
Norway's weather varies by region and season:
Coastal Areas (like Bergen): Mild winters and cool summers due to the Gulf Stream. Rain is frequent throughout the year, with Bergen being known as the "City of Rain" in Norway.
Eastern Norway (like Oslo): Cold winters with snow, and warm summers. This area has the coldest winters in the country but also enjoys the warmest summers.
Northern Norway (like Tromsø): Cold winters with a chance to witness the Northern Lights. The summer is cool, with areas north of the Arctic Circle experiencing the Midnight Sun, where the sun doesn't set for several weeks.
Inland areas and mountains: Cold winters with heavy snowfall, ideal for winter sports. Summers can be warm during the day but cool down significantly at night.
Overall: Norway's climate can be unpredictable, with sudden changes, so it's always a good idea to check the forecast and pack layers.
Remember, due to Norway's vast latitudinal range, the country experiences significant variations in daylight, from the long days of the Midnight Sun in summer to the short days of the Polar Night in winter.
What are some of the fun things to do in Norway?
Fjord Cruises: Explore the stunning fjords, especially Nærøyfjord and Geirangerfjord which are UNESCO World Heritage sites.
Northern Lights: Head to places like Tromsø in winter to catch this magical natural phenomenon.
The Midnight Sun: Experience 24 hours of daylight in the summer months in the northern parts of the country.
Hiking: Trek popular routes like Trolltunga, Pulpit Rock (Preikestolen), and Kjeragbolten.
Skiing: Lillehammer and other places in Norway offer world-class skiing opportunities.
Viking Ship Museum: Located in Oslo, it showcases well-preserved Viking ships and artifacts.
Biking: Cycle the Rallarvegen route, passing fjords, waterfalls, and mountains.
Scenic Railways: The Bergen Railway and the Flåm Railway are two of the most picturesque train journeys in the world.
Historic sites: Explore the stave churches, medieval structures made of wood. Urnes Stave Church is a UNESCO site.
Sami Culture: Engage with the indigenous Sami people, learn about their traditions, and go on a reindeer sledding tour.
Whale Watching: Join tours especially in Tromsø and the Vesteralen Islands to see orcas and humpback whales.
National Tourist Routes: Drive these specially marked routes which stretch for 2,000 km, offering scenic views, architectural viewpoints, and rest areas.
Oslo: Visit the capital city's attractions like the Munch Museum, Akershus Fortress, and the Vigeland Sculpture Park.
Bergen: Explore this historic city with its colorful wooden houses, fish market, and take the funicular up to Mount Fløyen for panoramic views.
Atlantic Ocean Road: Drive on this iconic road which twists and turns over bridges right at the edge of the ocean.
what to do in norway, norway things to do, things to see in norway, things to do norway, fun things to do in norway, activities in norway, top things to do in norway, norway activities, things to do in norway summer, what to see and do in norway, best adventures in norway, bucket list norge, bucket list norway, things to do with kids in norway, what is there to do in norway, must do in norway, norway what to do, norway must see.