Are you a breakfast lover in search of a sweet brekkie spot to fuel up in the morning? Look no further! Katy, Texas is home to some of the best breakfast joints around, each with their own unique take on classic dishes and cozy ambiance.
Whether you crave chicken & waffles, some Nutella French Toast with a strong cup of coffee, you'll find it all and more at these top breakfast spots. Get ready to start your day off right with our guide to the best breakfast in Katy, Texas.
Harvest Kitchen & Bakery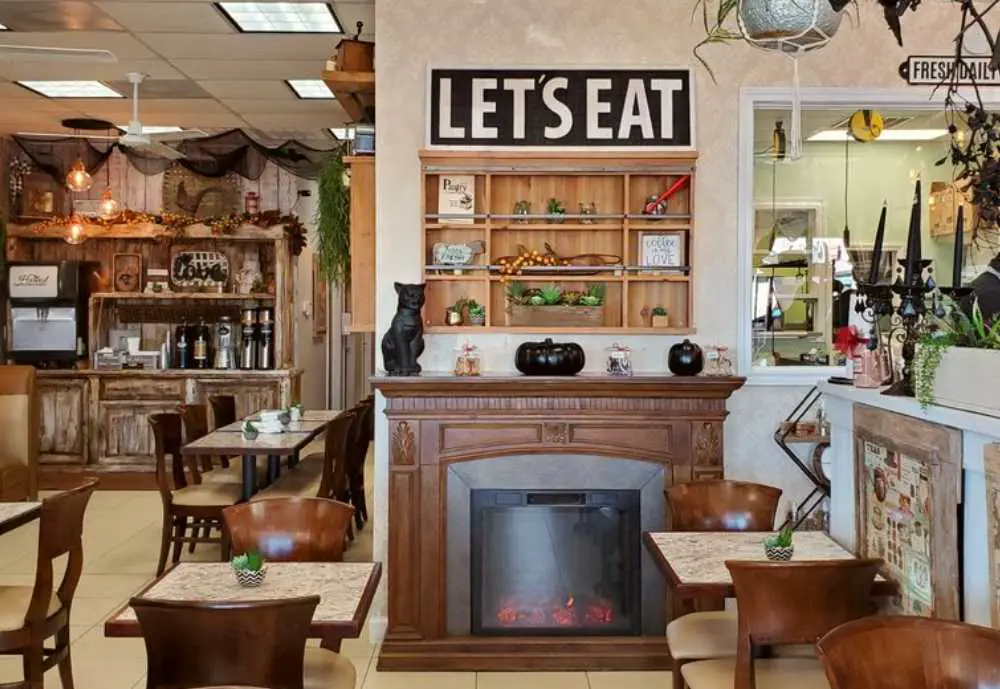 Harvest Kitchen & Bakery, located in Katy, Texas, is committed to providing high quality, delicious meals to the community.
Using only the freshest locally sourced ingredients, the company crafts flavorful and healthy comfort food. With a focus on customer satisfaction, Harvest Kitchen & Bakery is dedicated to creating memorable dining experiences for all who visit.
Whether stopping in for a quick bite or staying for a more leisurely breakfast, the folks at Harvest Kitchen & Bakery can't wait to serve you. Easily one of the best breakfast spots in Katy.
Menu: Harvest Kitchen Menu
Top Review: "I love this place. You can tell by talking to the owner that she absolutely loves what she's doing and it shows in the quality of the food. This is our second time here and I always want to come back because there are so many gluten free and keto options! Also the specials change regularly." – Kellie M.
336 Mason Rd Katy, TX 77450, (281) 396-4727
La Baguette
Located in the heart of Katy, Texas, La Baguette is a family-owned bistro that offers Venezuelan, Latin Style breakfast and lunch in a relaxing atmosphere.
As a neighborhood spot, La Baguette is an inviting place for the community. The team takes pride in creating a fun and enjoyable atmosphere where customers can relax and enjoy a delicious meal.
So why wait? Head over and try there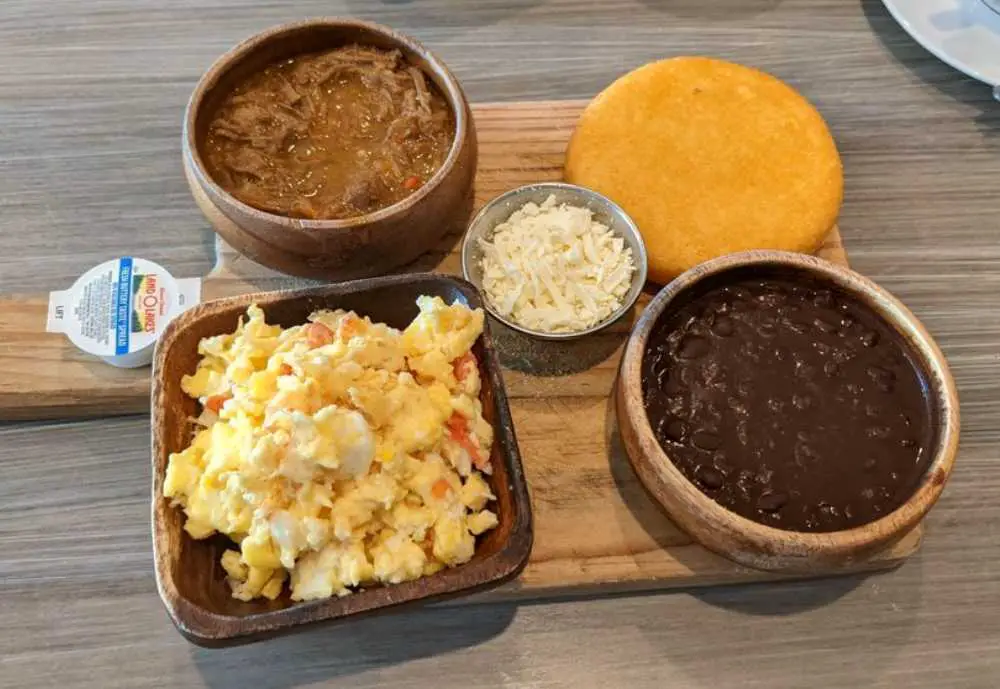 Menu: La Baguette Menu
Top Review: "Just came from Miami to Houston and this is the first place i stopped at to get my fix of good food. This place was extremely delicious, and the service was great. Would gladly come here again for my craving of Venezuelan food. Lastly, get yourself some coffee here. You will regret it if you don't." – Stefan A.
21821 Katy Fwy Ste A 106 Katy, TX 77450, (346) 324-0598
Homebrew Coffee Shop & Eatery
Homebrew Coffee Shop is a very popular breakfast spot located in Katy, Texas. Known for its healthy breakfast offerings and cute atmosphere, this spot quickly became a favorite among Katy/Houston locals and visitors alike.
With a menu featuring breakfast croissants, avocado toast, and amazing omelet wraps, there's something for everyone at Homebrew Coffee Shop & Eatery.
Check them out, they are one of the best breakfast spots in Katy, TX!
Top Review: "This place deserves the five stars and is worth the trip off of I10. Beautiful interior, friendly staff. Excellent suggestions for coffee and food. The croissants are freaking incredible. Adding to the normal foodie review: there are plants all over and they are well maintained! Nothings growing out of its container or getting brown. They're all in appropriate places. It's a minor detail but I think it's a great visual demonstration of the daily care that clearly goes into this place." – Rae R.
21040 Highland Knolls dr Ste 500 Katy, TX 77450, (832) 997-2597
Dish Society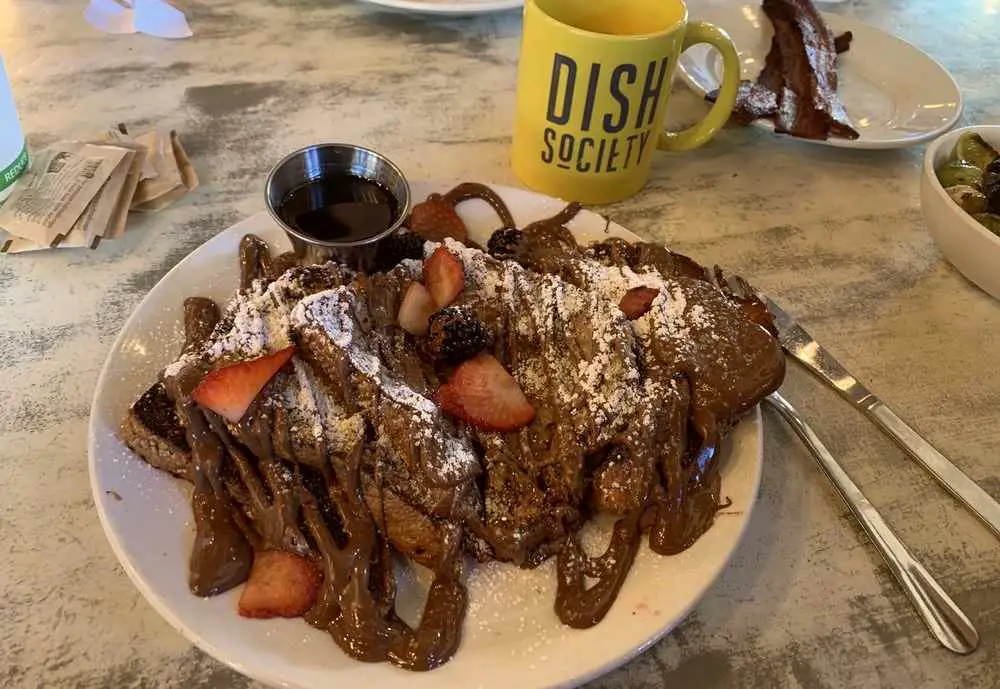 At Dish Society, the focus is on using the highest quality and freshest ingredients possible, with a majority of items sourced locally from suppliers such as Atkinson Farms, Black Hill Ranch, Ives Creek Organics, and Slow Dough Bread Company. The all-day diner serves a seasonally changing menu featuring modern twists on traditional favorites.
In addition to the robust coffee program by Greenway Coffee, guests can enjoy fresh juices and elixirs, a rotating selection of local craft beers, an approachable wine list, and handcrafted cocktails served in a modern industrial atmosphere.
Standout breakfast dishes you should try are Nutella French Toast (duh), Southwest Scramble, and their Pork Belly, kicked up with a verde salsa.
Menu: Dish Society Menu
Top Review: "Breakfast can tend to get a little boring, especially as most of us rush to get to work and grab shakes, power bars and the breakfast taco. My breakfast today reawakened my taste buds and brought breakfast back from the monotony of daily work life. Loved it and can't wait till tomorrow morning." – Jose V.
2643 Commercial Center Blvd Ste B350 Katy, TX 77494, (281) 394-7555
Whiskey Cake Kitchen & Bar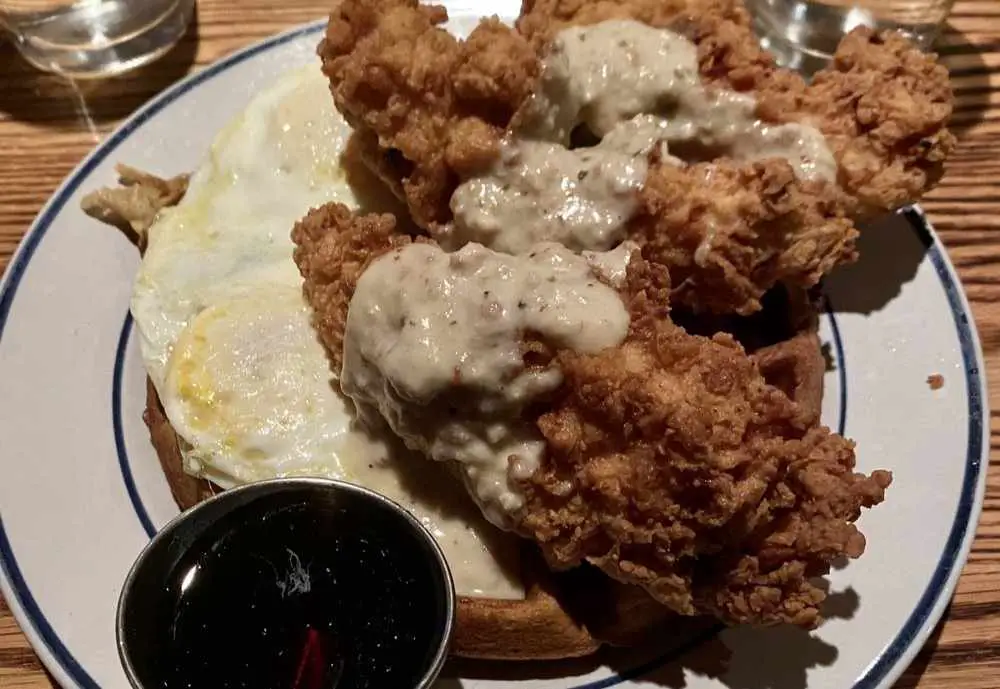 If you're in the mood for some seriously tasty breakfast or brunch, look no further than Whiskey Cake.
Whisky Cake is all about bringing good people and quality flavors together, and they definitely deliver on that promise.
But it's not just about the food at Whiskey Cake – the atmosphere is just as important.
With an upscale tavern vibe, this restaurant is the perfect place to kick back, relax, and enjoy a delicious meal with friends and family.
We recommend you try their Farmhouse Benedict and the Madame Croque-it.
Menu: Whiskey Cake Menu
Top Review: "Whiskey cake was such a great farm to table brunch experience. The mimosas were on point with the freshly squeezed juices… the farmers table breakfast was soooooo delicious with the drop biscuits. And the best part was our server was the sweetest and sooo helpful! The Cake is a must try if you can order it with the fresh pressed coffee it was a great ending to a fabulous brunch meal!" – Tania M.
23139 Grand Circle Blvd Katy, TX 77449, (832) 430-2253
The Toasted Yolk Cafe
If you're looking for the best breakfast in Katy, look no further than The Toasted Yolk.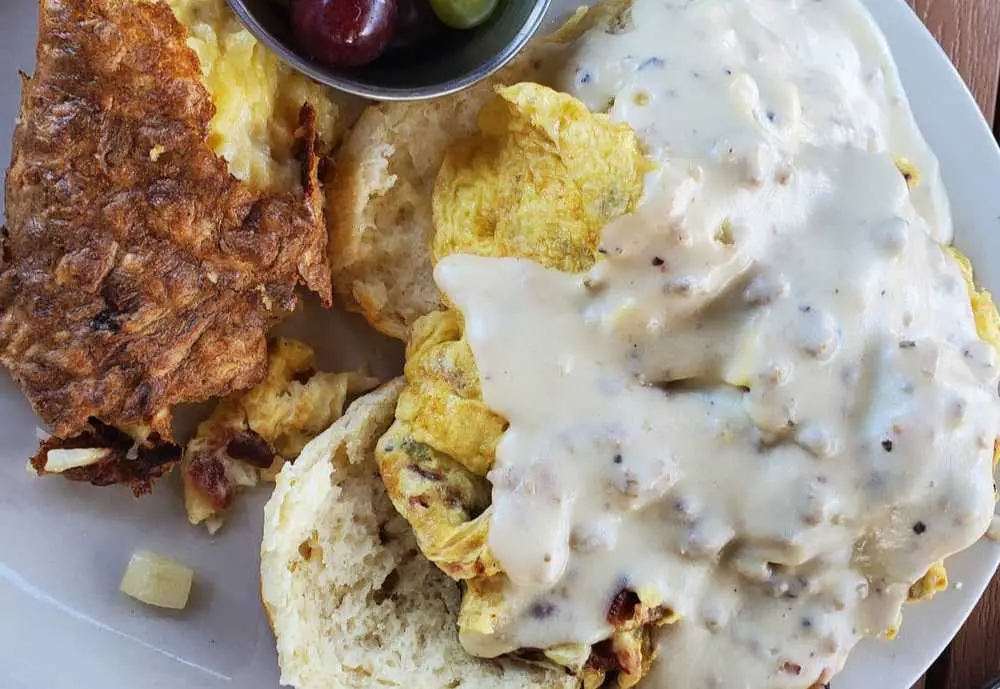 The Toasted Yolk is a sweet place for French toast and mimosas. Chef-inspired creations are made from locally sourced eggs, bacon, biscuits, and more.
Everything is made from scratch daily, including sauces and dressings. The restaurant has quickly grown its brand, and visitors can taste why by giving it a try.
Menu: The Toasted Yolk Menu
Top Review: "Came to the Toasted Yolk for a morning breakfast and was greater with a wonderful smile and Great service. My waitress Melissa was friendly and very attentive even when she was slammed with customers. She always managed to keep my coffee full and a smile and willing to help. The food was awesome as well. I got the alvacado toast and it was perfect. Eric the manager also was very nice and easy to talk to. If you are looking for a good place to eat and even relax and do some work on your lap top this is the place. Thank you guys for starting my day with a smile." – Gene M.
98 W Grand Pkwy S Ste 100 Katy, TX 77494, (281) 968-0883
You might also enjoy reading:
breakfast katy tx, breakfast near me, breakfast katy, best breakfast katy, breakfast places katy tx, brunch katy tx, breakfast restaurants katy tx, breakfast places in katy, best brunch in katy, katy breakfast restaurants, brunch places in katy, best breakfast katy tx, brunch katy texas, katy breakfast, breakfast in katy tx, brunch in katy, breakfast takeout katy tx, best breakfast in katy tx, best places to eat in katy, best food in katy, homebrew katy menu, breakfast places near me