To be honest, Rocky Mount won't be the best city you're ever going to go to.
But it's got some real winners here, and there's definitely something for everyone. The attractions here are fun, diverse, and really show you the Rocky Mount community. So take a chance on this town and put it on your travel list!
Rocky Mount, North Carolina, is on the eastern side of the state. It's a common I-95 pit stop and is just an hour from Raleigh. The city can give you a break from the hustle and bustle in the capital city of Raleigh. Or provide some quality family bonding time in the many family-friendly destinations.
Here are 9 of the best things to do in Rocky Mount, North Carolina!
Rocky Mount Children's Museum and Science Center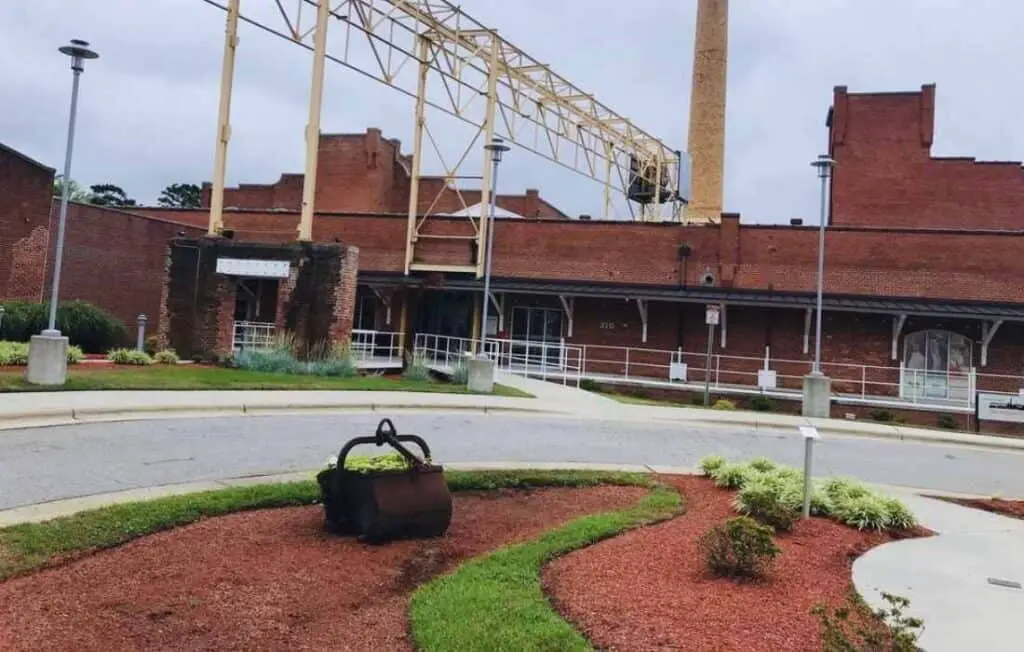 The children's museum has a mix of every little topic you can think of.
They have a live animal gallery, exhibits on the state's history, interactive displays, and a permanent exhibit on astronomy.
The astronomy center is one of the top highlights of the museum. There's a space for stargazing and looking at space formation.
It's a wonderful place for kids and their families to visit!
Top Review: "The museum area had so much entertainment that we never had the chance to make it to the art gallery side of the building so I can't speak to that. But let me say, this was so worth it! We spent 2 & a half hours there and could have stayed for another two in the museum alone. Each one of us was sad to leave. It is apparent that the museum staff is incredibly dedicated to what they are doing there. Each person was glad to be there and was joyful that they were giving kids the opportunity to expand their imaginations." – Hannah C.
Koi Pond Brewing Company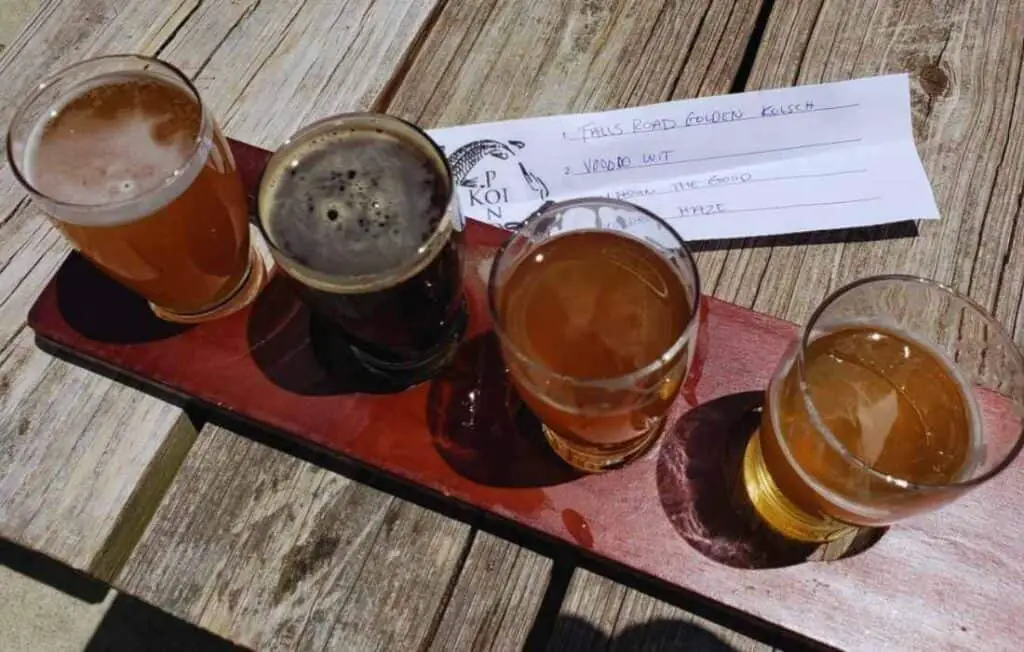 Don't forget the craft beer when you're in the south!
Established in 2016, Koi Pond Brewing Company is one of the best places to try a swig of beer. They use local ingredients for their high-quality craft beers, but they also offer different international varieties.
Their taproom is called "The Pond" and is both family-friendly and dog-friendly! There's good food, good drinks, and even the occasional social event.
The craft brewery was the first of its kind to open in the city, so it's a must-see.
Top Review:
Imperial Centre for the Arts and Sciences
The Imperial Centre is your all-in-one venue for shows, art, and culture.
The facility spans 135,000 square feet and houses a 50-year-old building. It's the place to be if you're a fan of the arts since it includes the Community Theater and the Arts Center.
You get to see many exhibits and art programs in the Arts Center, while the theater boasts shows and performances all the time. This facility is also where the Children's Museum and the Cummins Planetarium are located.
Top Review: "For $6 my friend and I were able to check out some cool art, including some interactive games, then go to the science side for games and a planetarium show. We played a game where you could drive a rover on the moon, Mars, or Jupiter. My friend kept blowing up his rover by going too fast! Luckily, I had no problems driving my own rover on the moon. Should we return to Rocky Mount, we'll be back to play more science games & enjoy more art." – EM H.
Rocky Mount Mills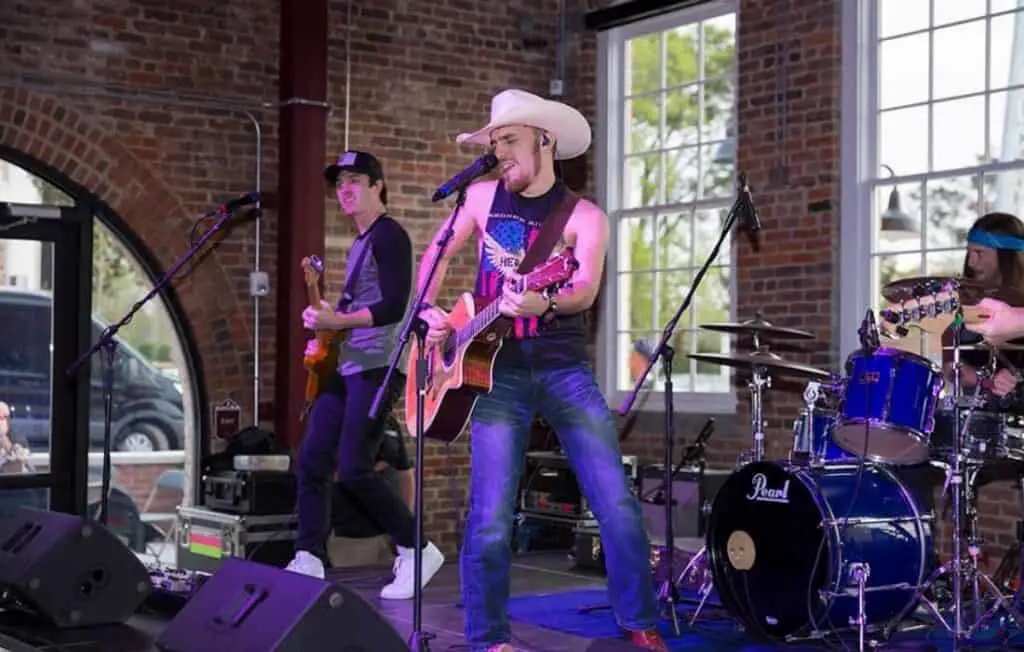 Rocky Mount Mills is one place you can't miss when you're in town.
The area has got a lot of history in it since it was originally a cotton mill.
The 80-acres area now includes a residential area with commercial spaces, a culture center, and a tourist destination.
Rocky Mount Mills is located on the Tar River, so you can do loads of outdoor recreation like kayaking.
There are good restaurants, breweries, event venues, and tiny house hotels to explore.
Vollis Simpson Whirligig Park
Vollis Simpson Whirligig Park in Rocky Mount North Carolina is home to 30 giant whirligigs – spinning, kinetic sculptures that were created by Vollis Simpson himself.
Simpson was a self-taught artist and engineer, and he began creating his whirligigs in the early 1950s as a way to recycle materials from his farm.
Over the years, Simpson's whirligigs became increasingly elaborate, and they eventually started attracting attention from both art collectors and the general public.
In 2012, the City of Rocky Mount decided to purchase a collection of Simpson's whirligigs and erect them in a new park that bears his name.
Today, the park is a popular destination for both locals and tourists, and it offers a unique glimpse into the mind of a true American folk artist.
Furthermore, the park is full of life with many butterflies and birds, so bring your camera.
It's A Zoo Life Museum
A fun and interactive zoo life museum for all ages! Watch a 20-minute movie about North Carolina wildlife or meet some of the animals up close. Admission is free but donations are appreciated. Also be sure to check out their gift shop.
Sylvan Heights Bird Park
This bird park is the only one of its kind in the southeast US. It's a great place to take kids or anyone that has an interest in birds! You can walk through their exhibits and see over 500 species of birds (including parrots, falcons, zebras, and other exotic animals)
The Country Doctor Museum
This is a historical museum that houses various artifacts from Rocky Mount history. It's a great place to go if you have an interest in the history of American medicine! The museum also hosts various events including lectures and book signings.
Rocky Mount Brewery
This brewery creates four seasonally changing beers that are brewed right on site. Not only do they have a tasting room, but the Rocky Mount Brewery also has a full menu with food made from locally sourced ingredients! Their Harlem beer is a favorite.
Showside Grill & Bakery
Located right downtown, Showside Grill & Bakery is a locally owned restaurant that serves up delicious breakfast and lunch. They also sell their very own breads, jams, jellies, and even furniture! All made in Rocky Mount, of course.
Alpaca Dreams
The Prime Smokehouse – Rocky Mount
LouReda's an American Table
Lou Reda's: An American Table has been delighting customers with their wide selection of delectable gourmet American cuisine since the fall of 2013.
Lou Reda's contemporary American restaurant defies categorization by conventional culinary criteria. It's not a steak house, a seafood restaurant, or a "meat and three" comfort food joint, it's an exciting combination of all of the above!