Bellingham is a great place to live and visit. The natural beauty, the friendly people, and the delicious food make this city one of the best places in Washington.
Those who have grown up here know all about what it has to offer, but visitors can find themselves overwhelmed with so many options for things to do during their stay.
This blog post will provide you with 10 exciting things that we think everyone should experience while they're visiting Bellingham!
Visit the Wander Brewing Tap Room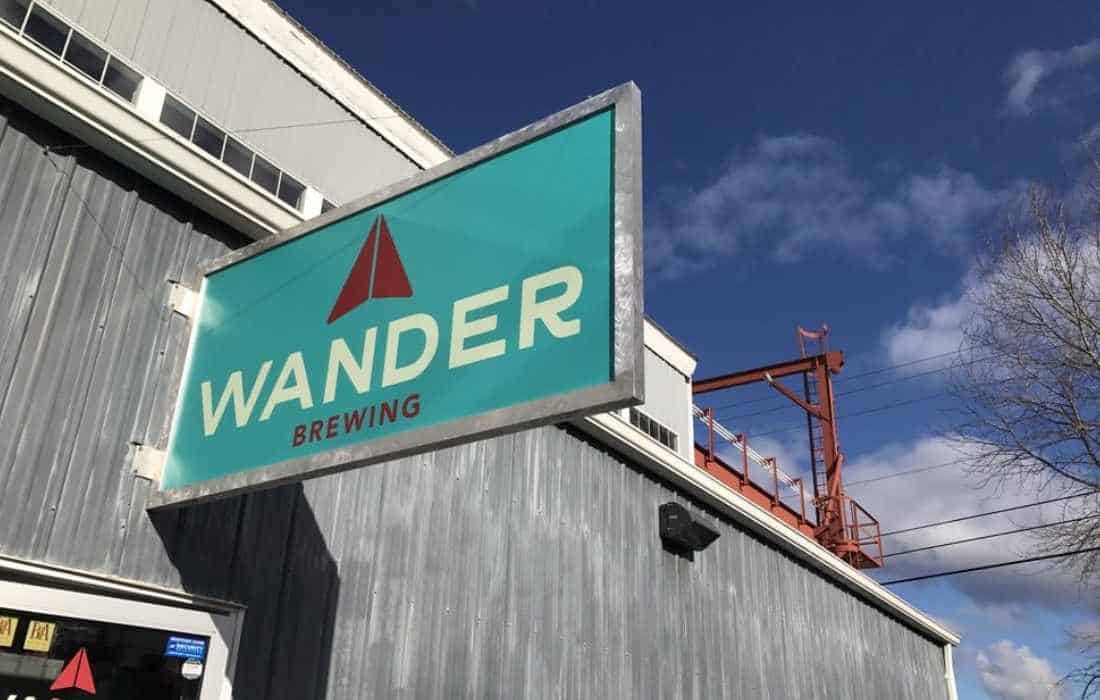 Wander is a great brewery on its own, but their taproom takes it to another level.
With over 12 different taps of only fermented beverages brewed on-site and snacks available for purchase, this place has everything you could want in one location!
Their outdoor patio offers an amazing view of Bellingham Bay, and you can even bring your dog. Their beers are available in bars all around Bellingham, but visiting their taproom is truly a unique experience!
Directions ▪ Website ▪ Call
Visit the Farmer's Market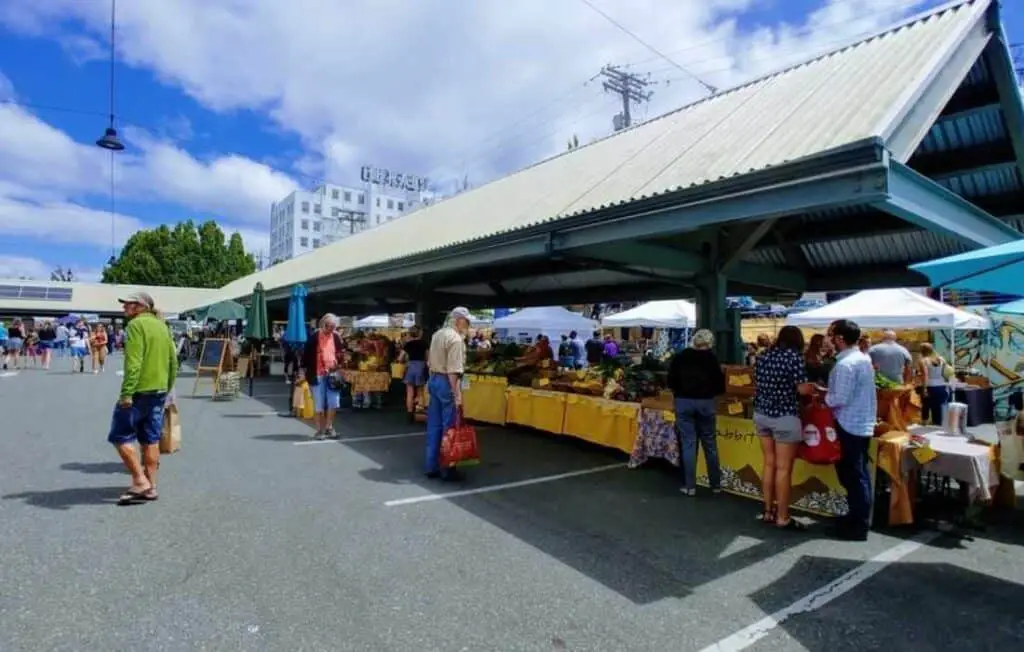 The Bellingham Farmer's market is an amazing place to get fresh, local produce and products.
You'll not only be getting delicious food from your visit here but also supporting a community of farmers that live right in our area!
It gets better too – every Saturday morning they have a donation station where you can drop off a non-perishable food item or some money for those in need.
A visit to the Bellingham Farmer's Market is not only delicious but also incredibly generous!
Directions ▪ Website ▪ Call
Big Rock Garden
Big Rock Garden is a hidden oasis in Bellingham, Washington, that offers visitors a unique blend of natural beauty and artistic expression.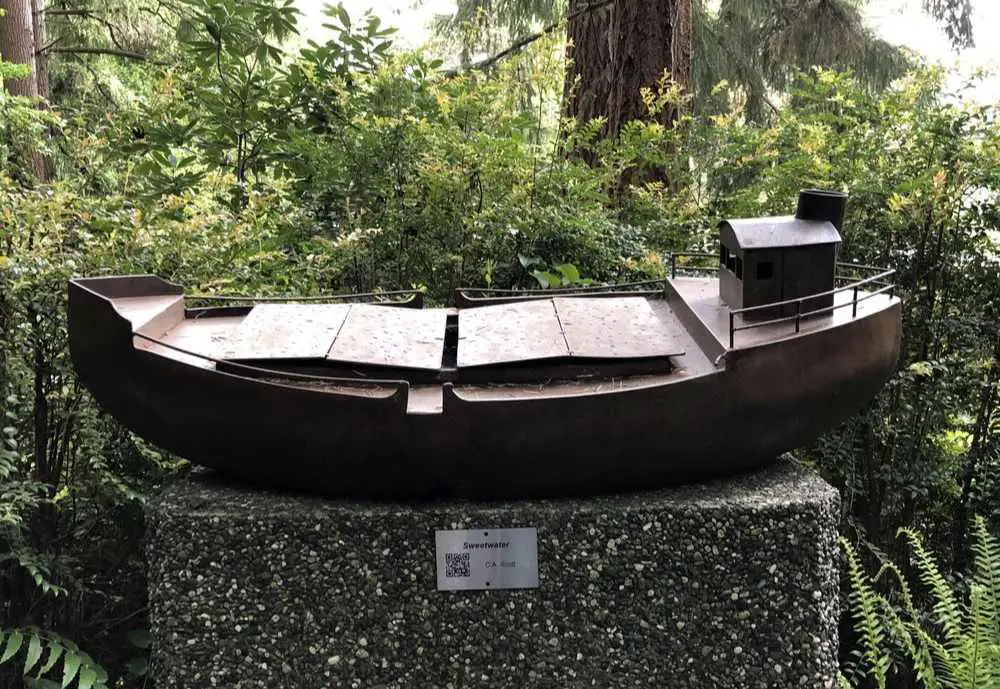 This 2.5-acre park is home to over 30 sculptures created by notable artists, including George Tsutakawa,Tom Jay, and James FitzGerald. Originally named Gardens of Art, the park was purchased by the City of Bellingham in 1993 and has since been developed by a group of dedicated volunteers known as the Friends of Big Rock Garden Park.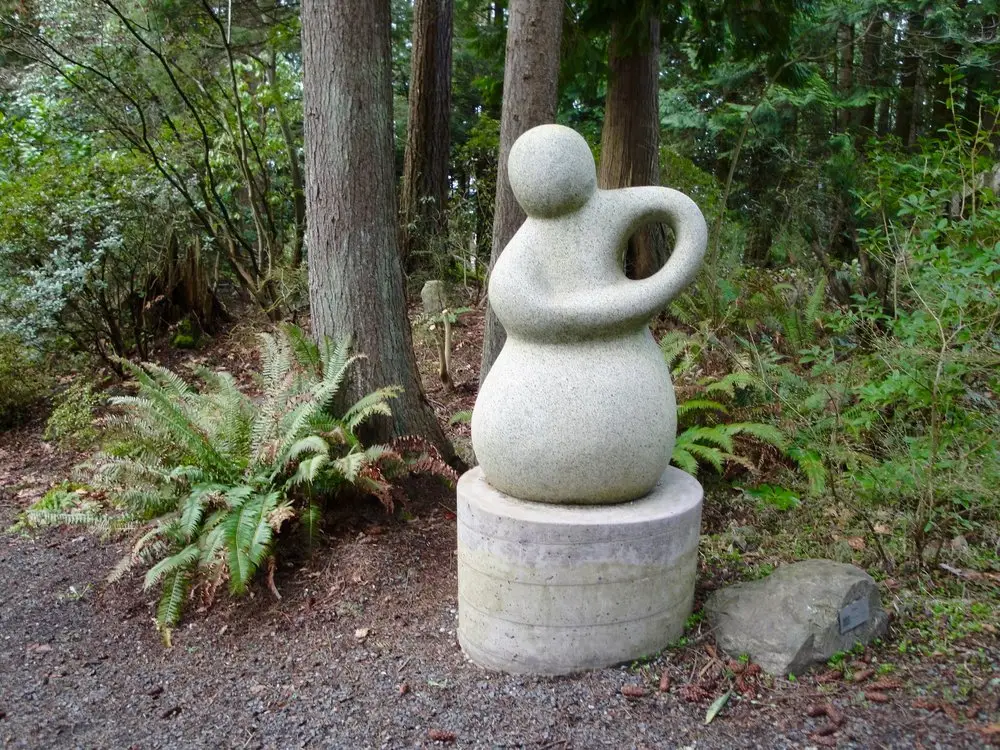 Visitors can explore the park's winding pathways and discover new sculptures at every turn. Whether you're a lover of art, nature, or both, Big Rock Garden is a must-see destination in Bellingham. (source: Outdoor Project)
Visit the Western Washington University Campus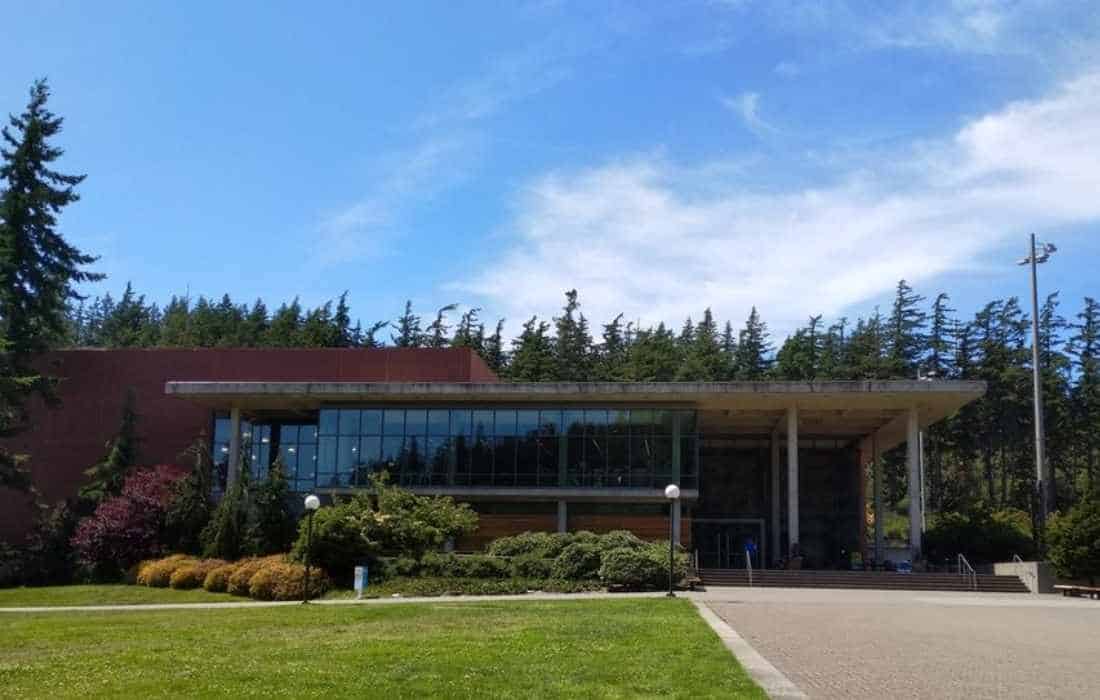 It is truly a beautiful campus!
From taking in some art at Whatcom Museum to enjoying one of their many scenic views, there's plenty for you and your significant other to enjoy when visiting here.
Western offers tons of events for students and visitors alike (including open houses), which means that you'll have plenty to do while you're here.
Visiting the Western Washington University campus is a great way to get away from downtown for an afternoon and enjoy some time in nature!
Directions ▪ Website ▪ Call
Visit Whatcom Falls Park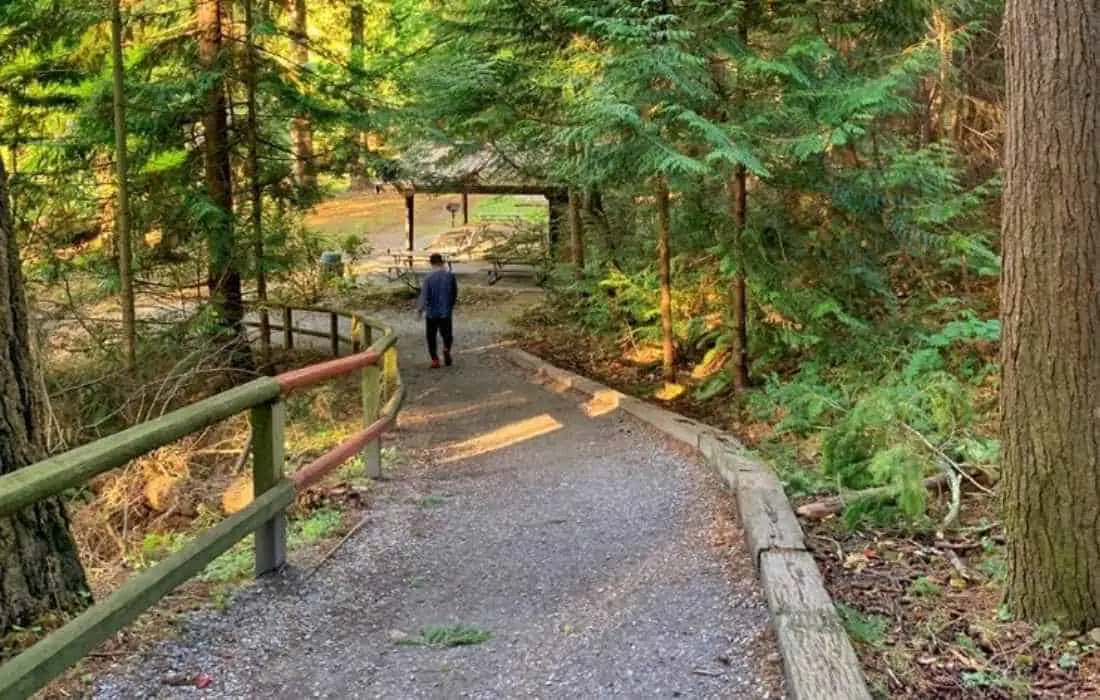 If you're looking for a great hike in Bellingham, then look no further than Whatcom Falls Park.
This park is home to the historic and picturesque falls that everyone has seen at least once during their time here!
The trails are well-maintained and offer gorgeous views of the river and gardens along the way.
The trails here are fairly easy so it's a great place for people of all fitness levels to visit!
This park is also home to some small wildlife, but please do not feed or disturb anything you encounter while visiting- they have plenty of shelter and food right where they're at if need be!
Directions ▪ Website ▪ Call
Visit the Whatcom Museum of History and Art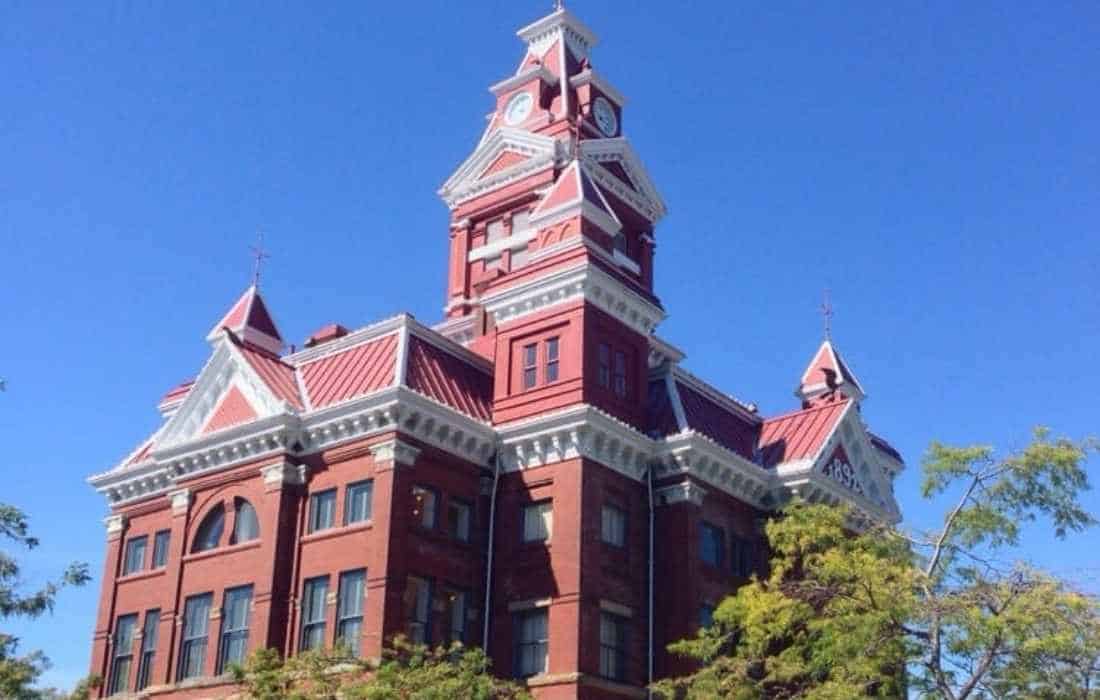 The Whatcom Museum is a great place to visit whether you're an art lover, history buff, or just looking for something fun to do on your weekend.
From their expansive collection of local artwork that changes every month to visiting one of their many exhibits (like the current one featuring the work of famed artist, Robert Rauschenberg), you can't go wrong with stopping by this museum!
They also offer activities for kids and adults alike (including classes on art-making), so everyone in your family will enjoy their time here.
The Whatcom Museum is truly a unique place to visit while exploring the city!
Directions ▪ Website ▪ Call
Visit the Mount Baker Theatre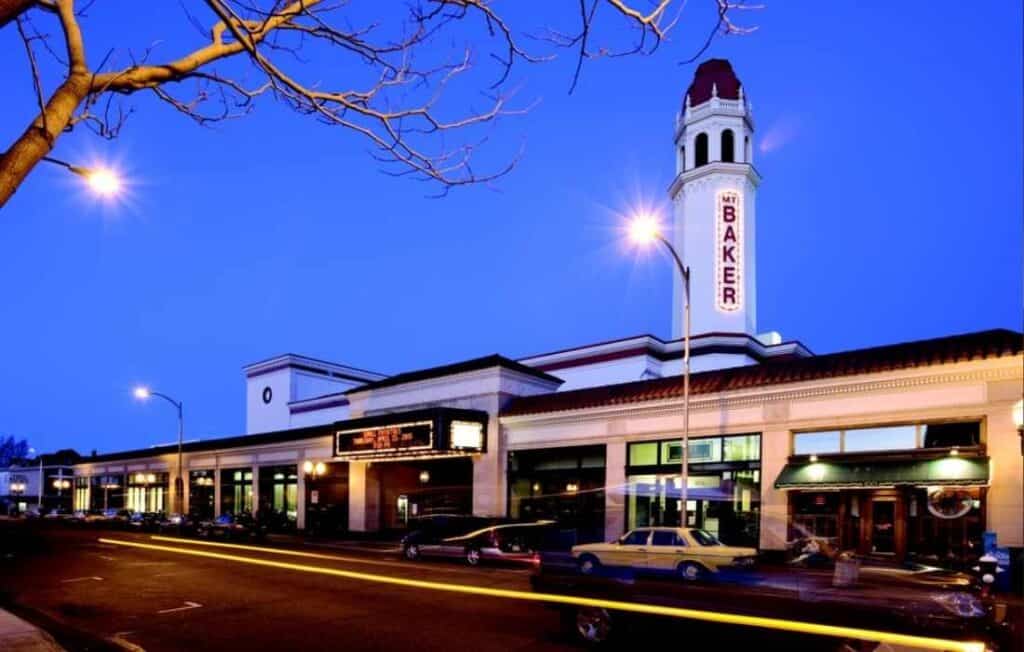 For those that love movies, then you're definitely in for a treat when visiting the historic Mount Baker Theatre.
From their amazing smells (seriously – it's like walking into your grandma's kitchen) to their incredible staff and special events, everyone will be pleased with this quaint theatre!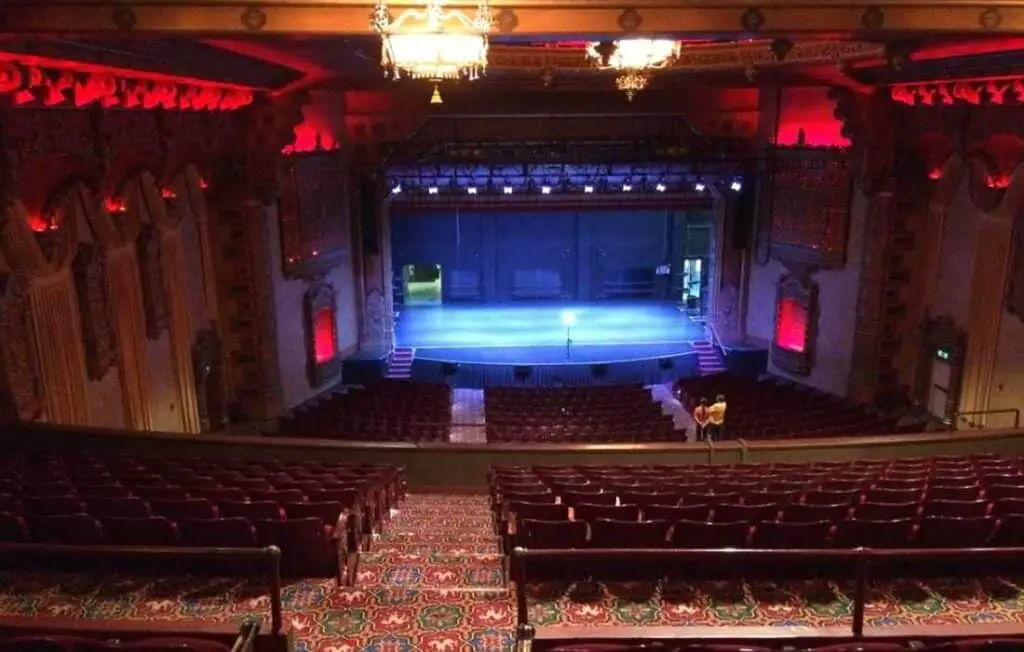 The prices are actually really reasonable too, so you won't have to break the bank in order to enjoy a night out here.
If you're looking for an awesome place with something fun for everyone then this is definitely it!
Directions ▪ Website ▪ Call
Visit Fairhaven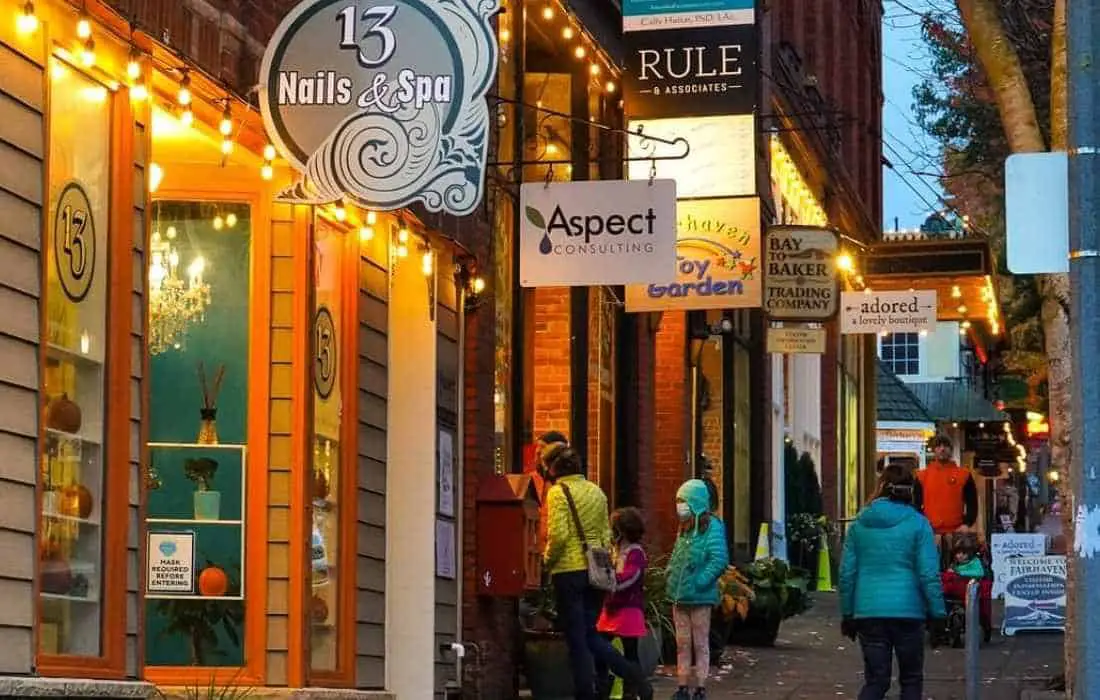 For those of you who love to explore and experience new cultures, then visiting Fairhaven should definitely be on your list.
This area is home to one of the largest historic districts in Washington State as well as a thriving artist community – all right here in Bellingham!
If you're looking for something unique and different to do then Fairhaven is the place to visit!
Their historic buildings are beautiful and their many art galleries will delight both you, your spouse, and kids alike.
It really doesn't get much better than this- so if you're looking for a way to experience Bellingham's culture firsthand then visiting Fairhaven should definitely be on your list!
Directions: 1100 Harris Ave Bellingham, WA 98225
Go on a Sunset Cruise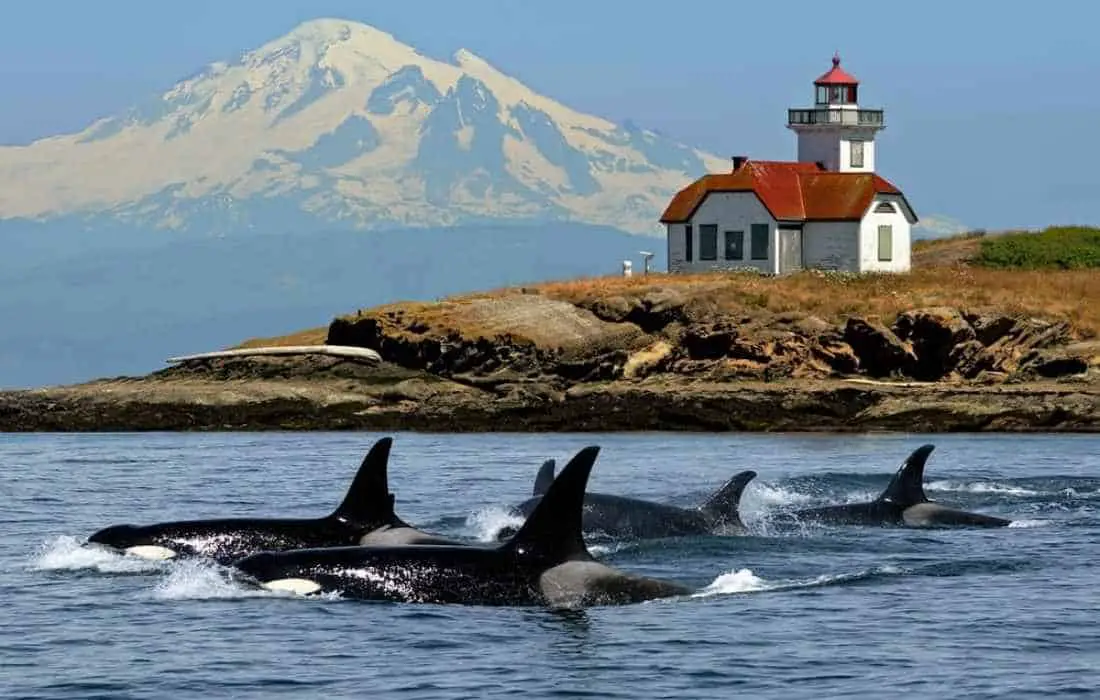 If you're looking for something fun and relaxing to do then Bellingham Bay is calling your name.
There are many businesses that offer sunset cruises throughout the area, so finding one should be easy.
The views of Mount Baker from this vantage point will blow you away- especially during the winter months when the mountain is covered in snow!
It doesn't get any better than this – so if you're looking for something fun to do with your family or friends then taking one of these cruises should definitely be a top priority.
Some different companies that offer cruises are:
Sail the San Juans, San Juan Cruises, Gato Verde Adventure Sailing, Lady of the Sea Adventures
Explore the City
Last but not least, visiting downtown Bellingham is a great way to explore this beautiful city.
From their many shops and amazing restaurants (like Grand Avenue Bakery- which has some of the best pastries you'll ever try!) to historic sites like Whatcom Falls Park, there's something for everyone in this area!
Go Hiking
For those of you who love being outdoors, hiking should definitely be on your list.
Bellingham is home to many trails that offer stunning views and a wonderful way to experience nature first-hand!
There are so many trails out here for everyone from families with small children all the way up to experienced hikers looking for a challenge.
If you're looking for something fun to do that's both active and relaxing then hiking should definitely be on your list of things to do!
Where to Stay in Bellingham, Washington
If you're looking for somewhere to stay while exploring the area, then there are many great options.
The Larkspur Hotel is a great place to stay, especially if you're looking for something relaxing and fun.
They have amazing spa services as well as a fantastic restaurant where you can enjoy some of the best local seafood while watching the sunset over Bellingham Bay!
Hotel Bellwether also has many amenities that will make your stay one to remember.
They have a great restaurant on-site, as well as helpful and friendly staff that will ensure you enjoy every second of your time here!
Last but not least, Hampton Inn and Suites Bellingham is also a very comfortable option for those looking to explore this area.
Their rooms are clean and comfortable, and their staff is always happy to help!
So if you're looking for somewhere nice and affordable where you can relax after a full day of touring the area then staying at one of these hotels should definitely be on your list.
Bellingham FAQs
Is Bellingham a safe city?
Bellingham is a very safe city. Downtown is very safe and there are people walking around the area all hours of the day to keep things in order. You'll be able to explore with ease!
What can you do for free in Bellingham?
There are many things to do throughout the Bellingham area that won't cost you a penny. Whatcom Falls Park is free, and it's one of the most popular attractions in the area! You can also visit Fairhaven and Downtown Bellingham without spending any money.
Is Bellingham cheaper than Seattle?
Bellingham is significantly cheaper than Seattle. You can expect to save 50-75% by visiting this area instead of the Emerald City! Also, there are many deals to be had on hotels, restaurants, and attractions.
How do you get around Bellingham?
Bellingham is a very accessible city as far as walking goes- especially if you're staying in the downtown area. You can also take advantage of their free trolley that runs through Downtown from 11:00 AM- 11:00 PM. This is a great way to explore all that downtown has to offer!
Is there any public transportation in Bellingham?
Yes, the city provides a bus service that has both local and long-distance routes. You can also rent bicycles for free throughout many areas of downtown!
things to do in bellingham wa, unique things to do in bellingham, fun things to do in bellingham, things to do in bellingham, bellingham things to do