Odessa, Texas is a vibrant city located in the heart of West Texas. This hidden gem is full of history, charm, and adventure, offering a wide range of activities for visitors of all ages. From outdoor adventures to cultural experiences, there is something for everyone in Odessa.
Top Attractions
Odessa Meteor Crater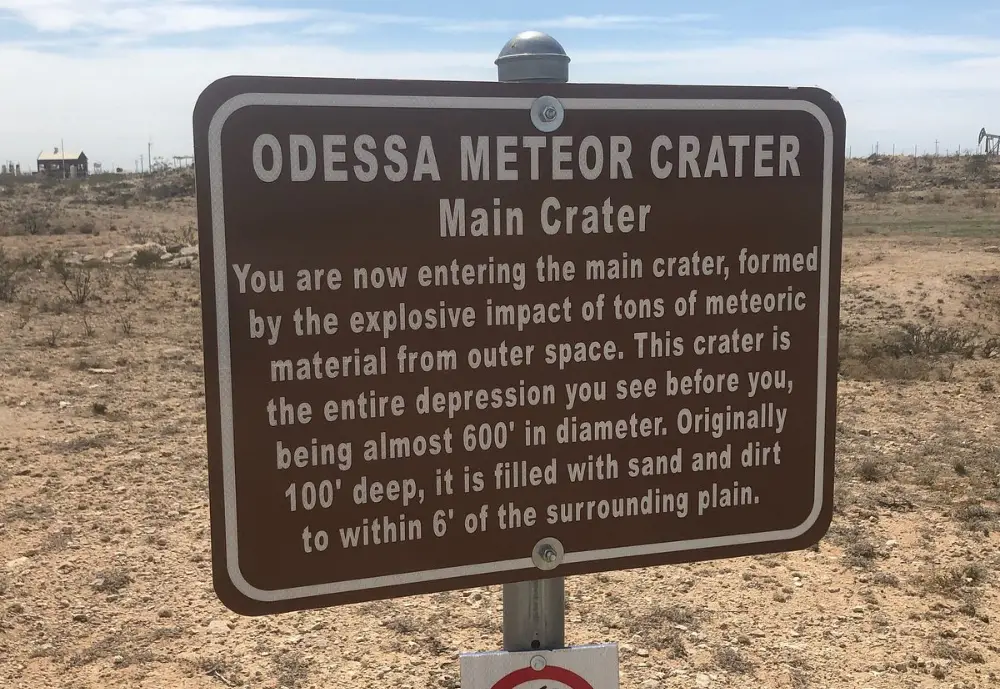 The Odessa Meteor Crater is a natural wonder that attracts visitors from all over. It is the second-largest meteor crater in the United States, and it was formed over 60,000 years ago when a meteorite crashed into the Earth. Visitors can take a guided tour of the site and learn about the science behind meteorites.
Ellen Noel Art Museum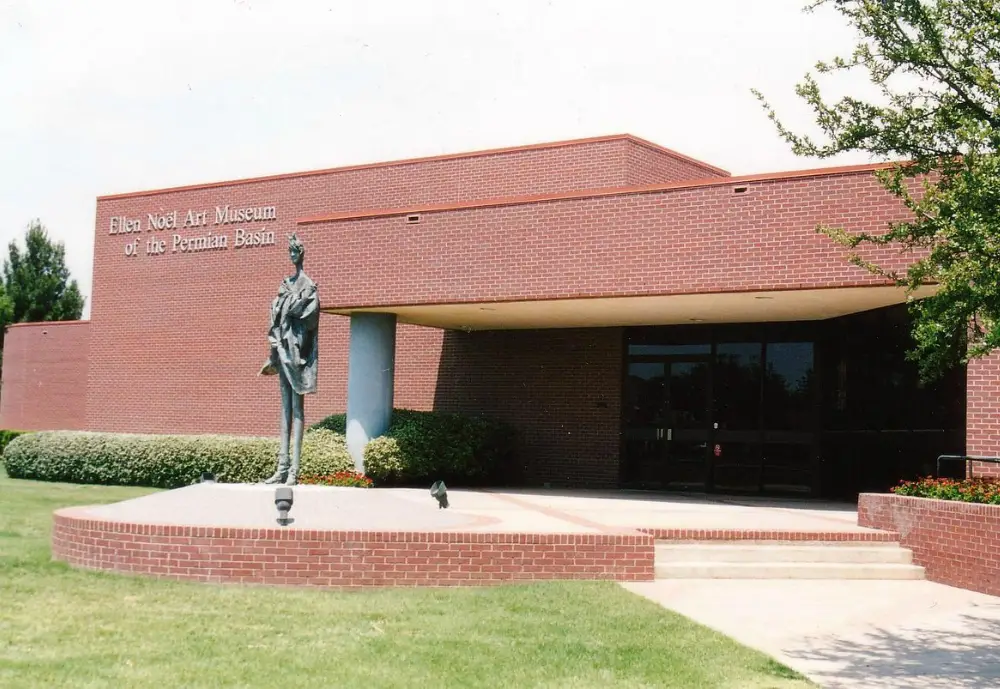 The Ellen Noel Art Museum is a must-visit attraction for art enthusiasts. It features a collection of American art, including works by renowned artists. There is a number of permanent and temporary galleries with a photography section, sculpture garden, and more. The museum also regularly hosts themed exhibits that explore different forms of art.
Stonehenge Replica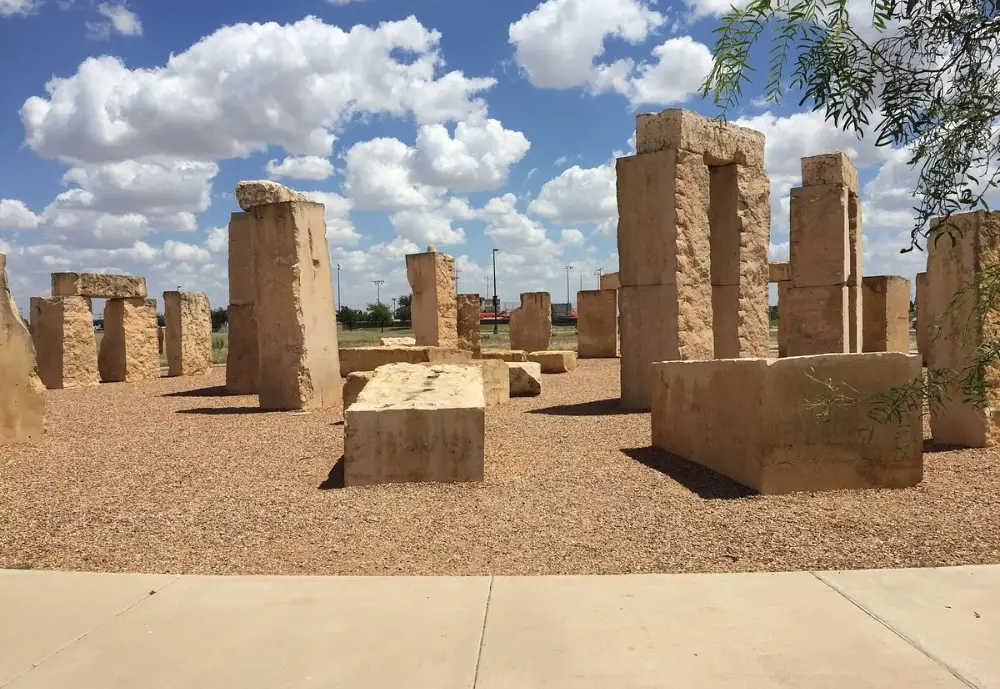 A unique attraction in Odessa is the Stonehenge Replica. It is a full-scale replica of the original Stonehenge in England, and it was built to celebrate the 1980s oil boom in West Texas. Visitors can walk around the site and learn about the history and significance of the original Stonehenge.
Outdoor Activities
Ratliff Ranch Golf Links
Golf enthusiasts will enjoy the Ratliff Ranch Golf Links, which offers a challenging 18-hole course. The course features rolling hills and scenic views, making it a great place to spend a relaxing day on the green. It's a popular place even with amateur golfers. The course is well-maintained and they offer tons of services for your pleasure.
Ratliff Stadium
Ratliff Stadium is a massive football stadium located in Odessa, Texas. It is one of the largest high school football stadiums in the United States, with a seating capacity of more than 19,000. Ratliff Stadium is a beloved institution in Odessa and a symbol of the community's pride in its football team and its history. If you're a sports lover, this is a great place to stop by.
Floyd Gwin Park
Floyd Gwin Park is a beautiful public park that covers over 20 hectares and features a wide variety of amenities for visitors to enjoy. There are several playgrounds for children, picnic areas, walking trails, and even a fishing pond. The park is also home to several sports fields, including baseball and softball diamonds, soccer fields, and a football field.
Floyd Gwin Park is a popular destination for families and outdoor enthusiasts in the area, offering a peaceful and scenic escape from the hustle and bustle of city life.
Great for Kids
Altitude Trampoline Park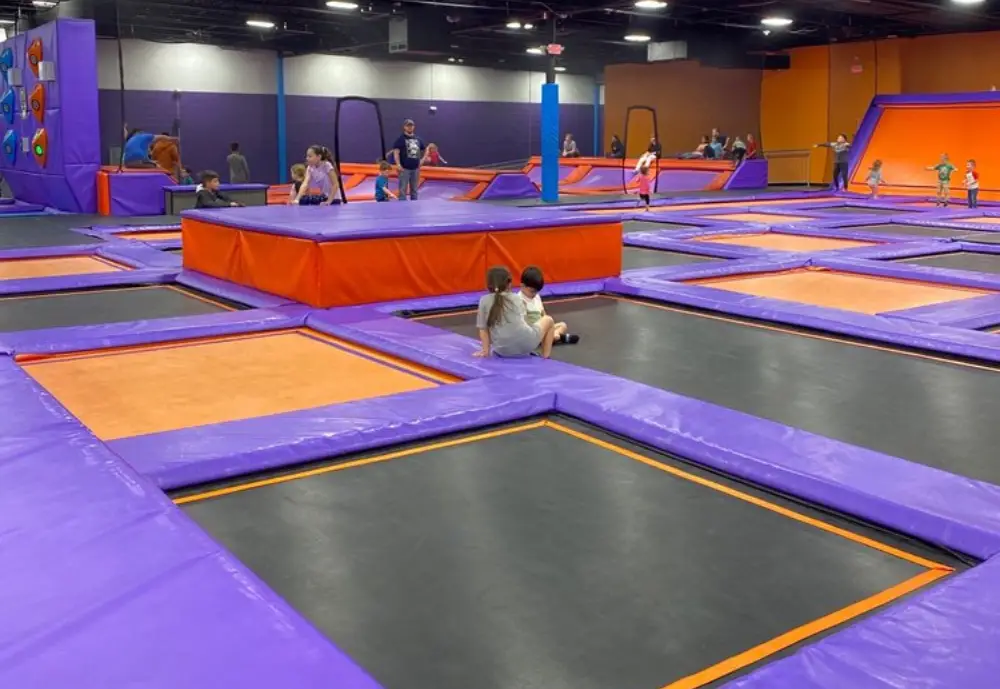 The Altitude Trampoline Park is a great place for kids to keep moving and have tons of fun! But it's not only kids, adults can jump around and release their inner child. The trampoline park has an Olympic-sized trampoline, a foam pad, tumble tracks, and more activity zones.
McKinney Park Sprayground
If the heat gets a bit too much, the McKinney Park Sprayground is a great place you can splash around in. The sprayground features several water features, including a giant bucket that dumps water on those below. There are also several shaded areas and picnic tables available, making it a great spot for a family outing.
Sherwood Park Aquatic Center
If you're looking for something a little more simple, Sherwood Park has a great community pool that locals frequent. It's a great and affordable way to cool off if you're visiting during the summer. The park also has a playground, picnic tables, family events, and more.
Museum and Art Galleries
Museum of the Southwest
The Museum of the Southwest is a mix of regional art and culture. It's housed in a gorgeous 1930's mansion in Midland, just about 30 minutes from Odessa. It has a great planetarium that can keep both kids and adults entertained and happy. They have a collection of artworks and photography and a children's museum.
Theater
Basin Theatre Works / The Permian Playhouse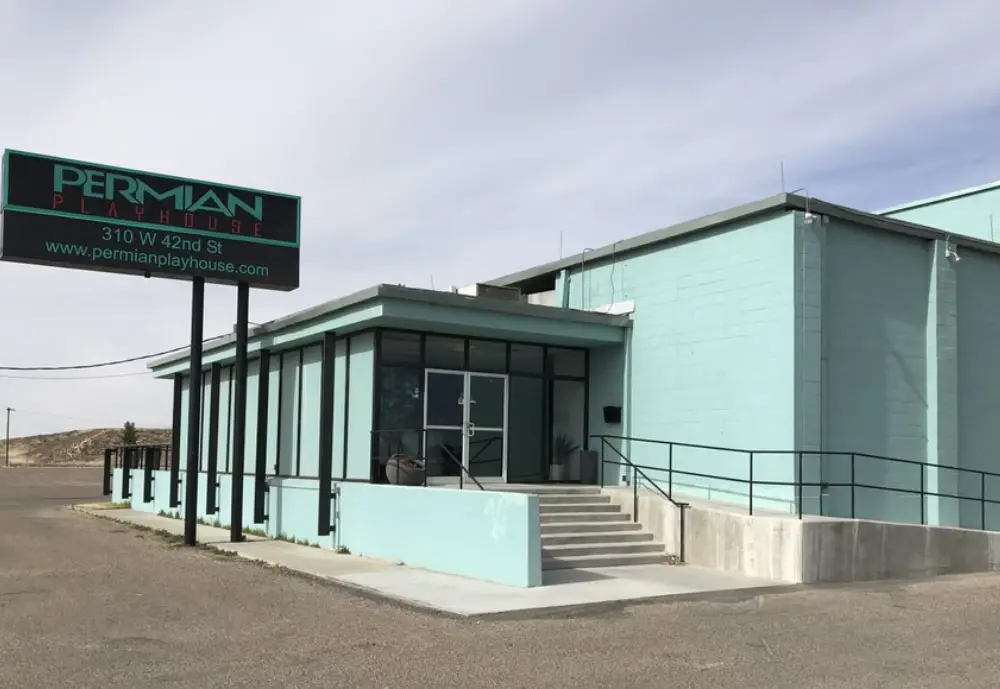 Permian Playhouse is the go-to spot for live theater performances. They host a variety of shows, musicals, plays, and comedies that you can choose from. You can find it next to the Ector County Coliseum and is near local shops and restaurants. It's a great spot if you need a night out.
The Globe Theatre
Located on the Odessa College campus, the Globe Theatre is another performing arts theater you'd love to go to. The theater is a replica of William Shakespeare's own Global Theater. They also have a Shakespeare Festival every year. Check out their schedule of plays and shows before coming.
Historical Sites
White Pool House
One of the most iconic things to do in Odessa is the White Pool House. This is a historic house dating back to the 1800s, it's one of the oldest buildings in Ector County today. You can take a tour of the two-story house with antiques and family treasures on display. It was originally owned by the Charles White family back in the day.
Jack Ben Rabbit
The Jack Ben Rabbit statue is an 8-foot-tall statue of a Jack Rabbit. It was once the world's largest Jack Rabbit before being dethroned in 2017. It was built in the 1960s and is one of the iconic things to stop by when you're in Odessa. There are a couple of other jackrabbits you'll spot in town, but this one's a great selfie spot as well.
Shopping and dining
Southern Maid Donuts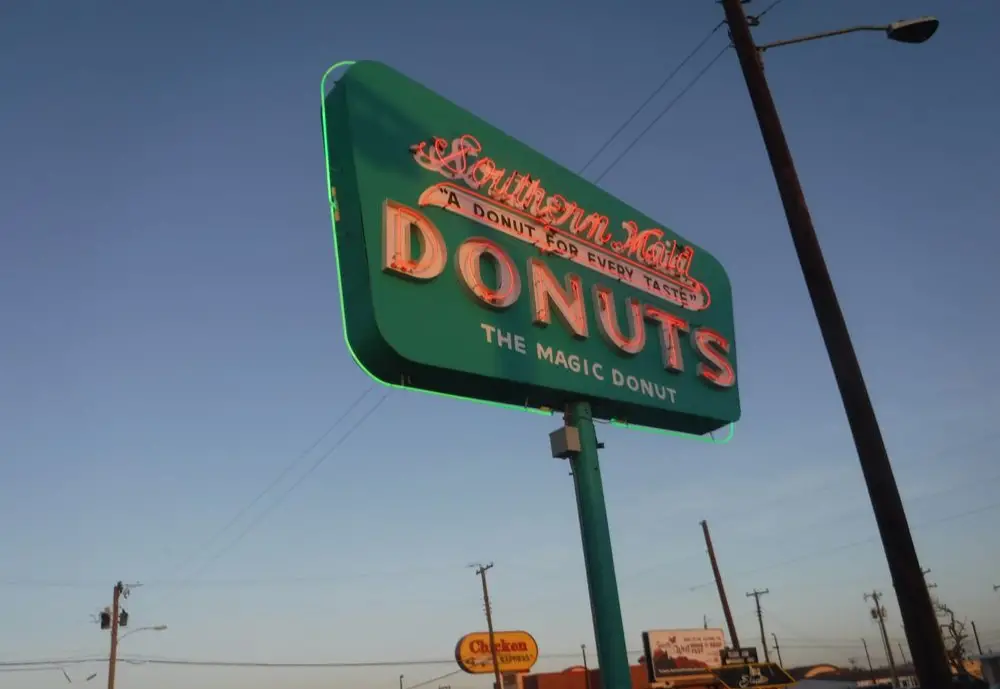 If you're feeling a little snacky, the best place to go to is Southern Maid Donuts. As the name suggests, they serve donuts that are absolutely delicious and always a hit. Everyone recommends trying the cherry donuts, but they also have a ton of other options. They're also pretty affordable.
Music City Mall
For some retail therapy, visitors can head to the Music City Mall. It is the largest mall in the Permian Basin and one of the oldest malls in West Texas. The mall features over 100 stores, including major brands like Dillard's and JCPenney. The mall also has a food court and a movie theater.
FAQs
What are some fun activities for couples?
You can do a date night in one of their performing arts theater, Permian Playhouse or Globe of the Great Southwest. You can also eat out in the various date spots in town like the Cork and Pig Tavern.
Are there any free things to do?
Some of the free things to do in Odessa include visiting the Ellen Noel Art Museum, going to the Stonehenge Replica and Odessa Meteor Crater, or spending some time in one of the many parks in the area. Mckinney Park and Sherwood Park are great options.
What is Odessa, TX best known for?
They're known for a couple of things like in the oil rig industry or their cowboy culture. They're also put in the spotlight for Friday Night Lights, a film about Permian's football team.