Step into the heart of North Carolina in the city of Asheboro.
It's at the center of the state and is the home of the North Carolina Zoo.
They have many great destinations and things to discover, from their famous zoo, great food, and nature.
One visit won't be enough, and you'll surely come back for more!
Asheboro is a city in North Carolina and is the county seat of Randolph County.
It started out as a small community but now has the largest population in the county.
Their only attraction back then was the courthouse on Main Street.
Some of this history is still preserved, which you can explore and learn more about.
So strap in, we've narrowed down the best sites for you with these 15 things you can do in Asheboro!
The North Carolina Zoo
One of the largest natural habitat zoos globally, the North Carolina Zoo, is Asheboro's star.
The community is dedicated to wildlife conservation and making sure their animals can live happily.
It dates back to 1967 and has more than 2,000 acres of land.
The zoo also teaches visitors about their animals, including elephants, rhinos, gorillas, and polar bears!
You also have a lot of chance for some face-to-face encounters.
Richland Creek Zipline & Canopy Tours
If you want something with a bit more adrenaline and thrill, try Richland Creek Zipline and Canopy Tours.
They offer tours that take you on an adventure in nature!
It's only a few minutes from the North Carolina Zoo and gives you a one to two-hour tour with one of their trained tour guides.
They'll take you through 14 ziplines with more than one and a half miles of cable.
There are also 4 rope obstacles you have to overcome, and lastly, a tour of the stunning Mendenhall Waterfalls. 
NC Aviation Museum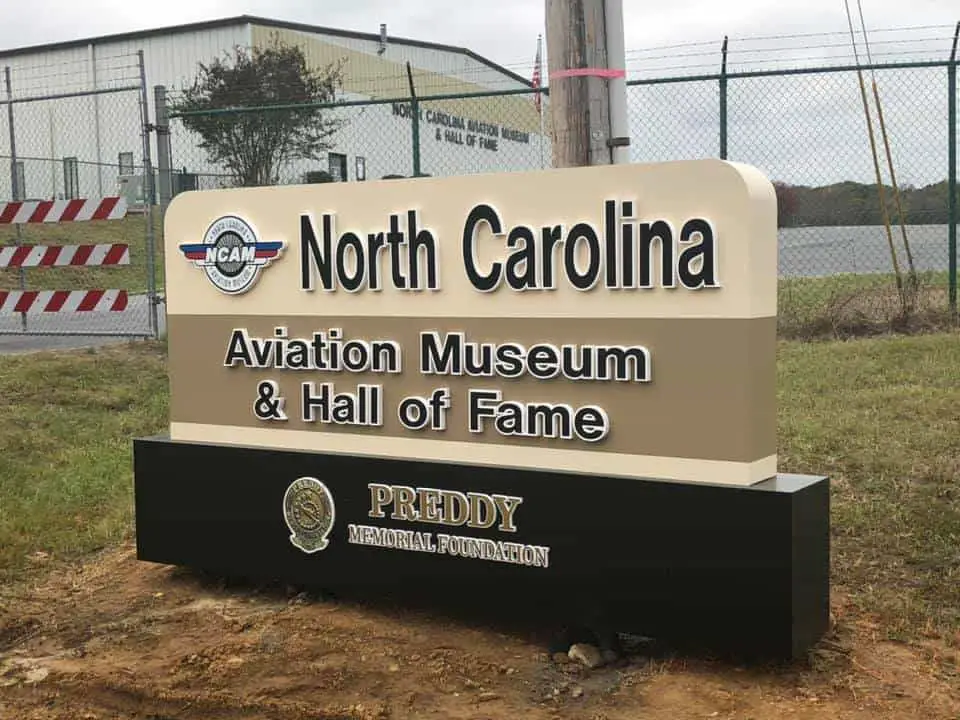 If you have an interest in anything aviation, this museum is a goldmine.
Despite being a small museum, they have a wide range of aviation memorabilia and old planes.
Their collection ranges from uniforms, war memorabilia to a lot of airplane models.
They go through the history of flight in the country.
One of their vintage models is from Flight 1549, the "Miracle on the Hudson."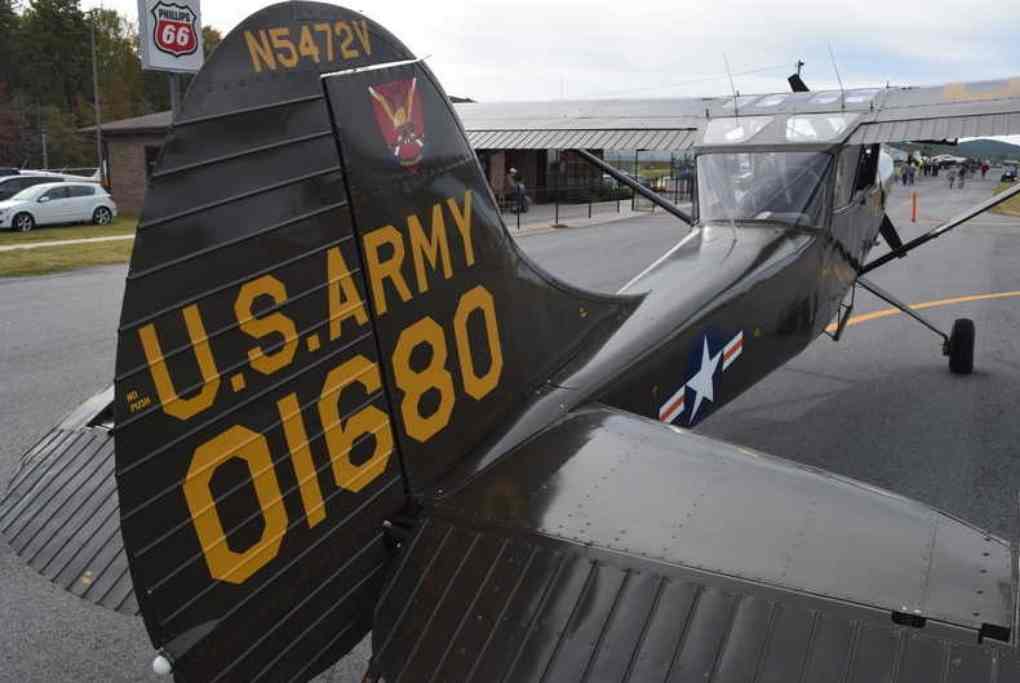 To get a more interactive experience, they have a flight simulator in a Boeing 727, so you can know what flying a plane feels like.
Four Saints Brewing Company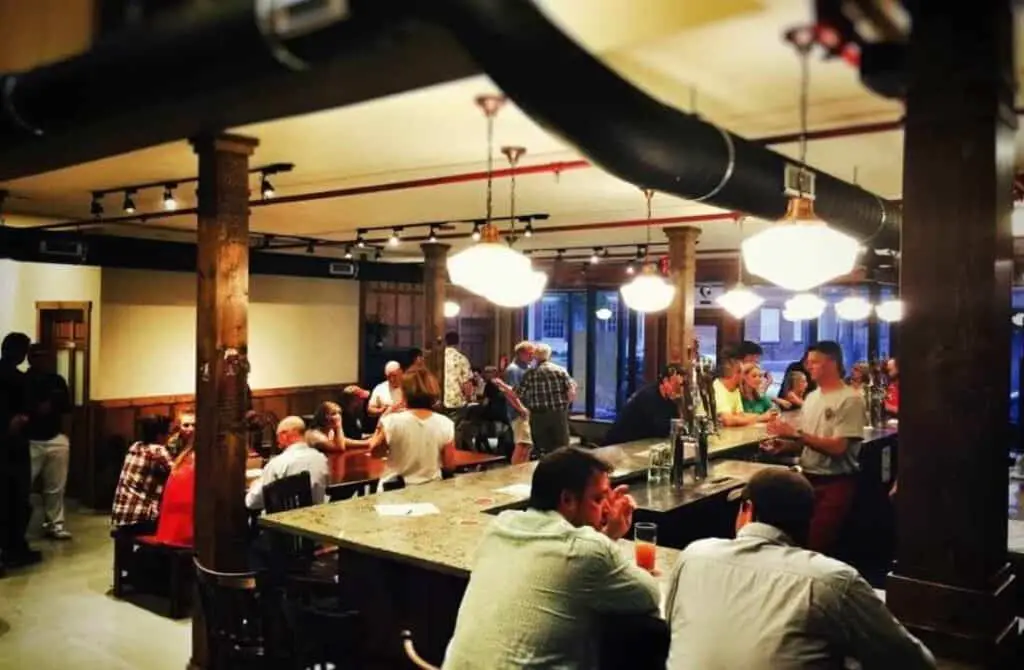 This brewing company is named after four real saints known to be the patron saints of beer.
In their dedication, they've actually made beers for the four saints.
Their beers are one-of-a-kind with many different flavors and seasonal variations.
The brewery also has a food truck right outside to grab a bite with your cold beer.
Sometimes they host events like live music and have seating for their audience.
It's a casual and cozy atmosphere where you can share a good drink with friends.
Birkhead Mountain Wilderness
Take a trip to nature in what is considered to be the oldest mountains in the North American continent.
Birkhead Mountain Wilderness is just one of the many trails you can go to in Asheboro.
It's north of the Uwharrie National Forest and south of the city.
It carries a lot of history and heritage in its more than 5,000 acres of land.
There are stories of Indians and settlers surround these mountains, and it's something the community is protecting and preserving.
You can go on a hike or camp here, but make sure to leave no trace behind.
Pisgah Covered Bridge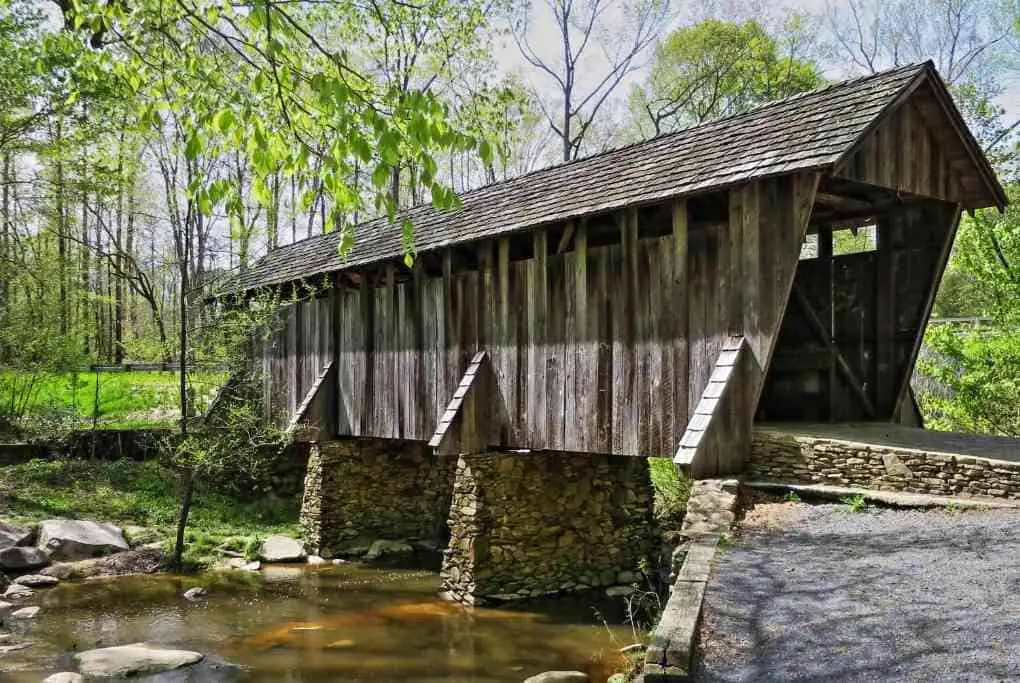 This is an excellent spot for picnics, photography, and leisurely walks.
It's a historic site for the city and is also located in the Uwharrie National Forest.
It's one of the last two covered bridges that's still standing in the whole state.
It dates back to 1911, crossing over the Little River, and was used for travel.
Tot Hill Farm Golf Club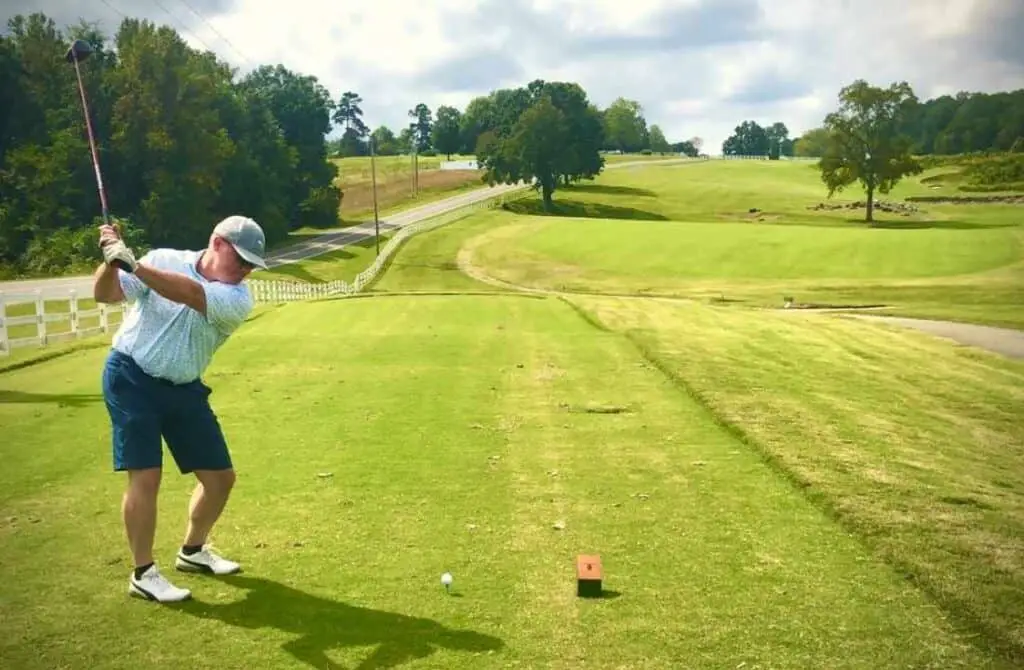 Asheboro has several options if you're looking to play golf, but the Tot Hill Farm Golf Club is one of the best golf clubs.
It's located near the Aviation Museum, south of the city, where people passing through Pinehurst and Myrtle Beach can stop.
Tot Hill is an 18-hole course with beautiful greenery and beautiful rock formations and creeks.
Other golf clubs in the city include Asheboro Country Club and Asheboro Municipal Golf Course.
Tot Hill was rated 4.5 Stars in 2008-2009 and has been ranked the 7th Hardest Course in America by Golf Digest. 
Bicentennial Park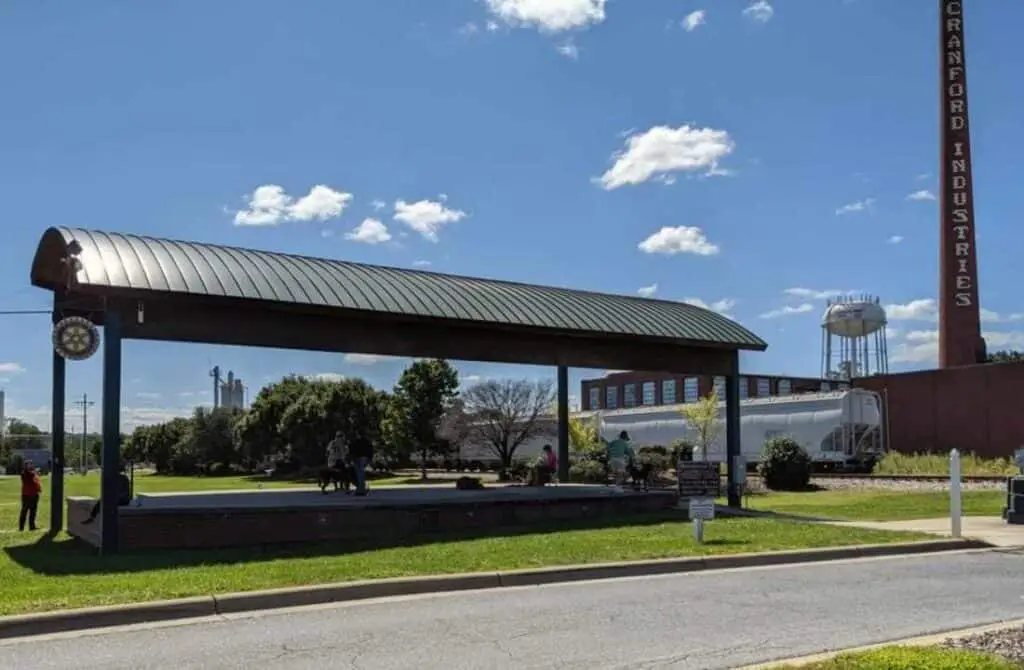 There are many things to do in the city center from food, shopping, and the parks scattered in the city.
The Bicentennial Park is a homey spot with only an acre of land. It's a breath of fresh air in the middle of the community and is often used to hold events.
The park is packed with picnic tables, benches, and is the perfect place for a walk.
It also features fountains, sculptures, and a pavilion.
Bring your picnic mat and some friends to take a break and enjoy nature.
Collector's Antique Mall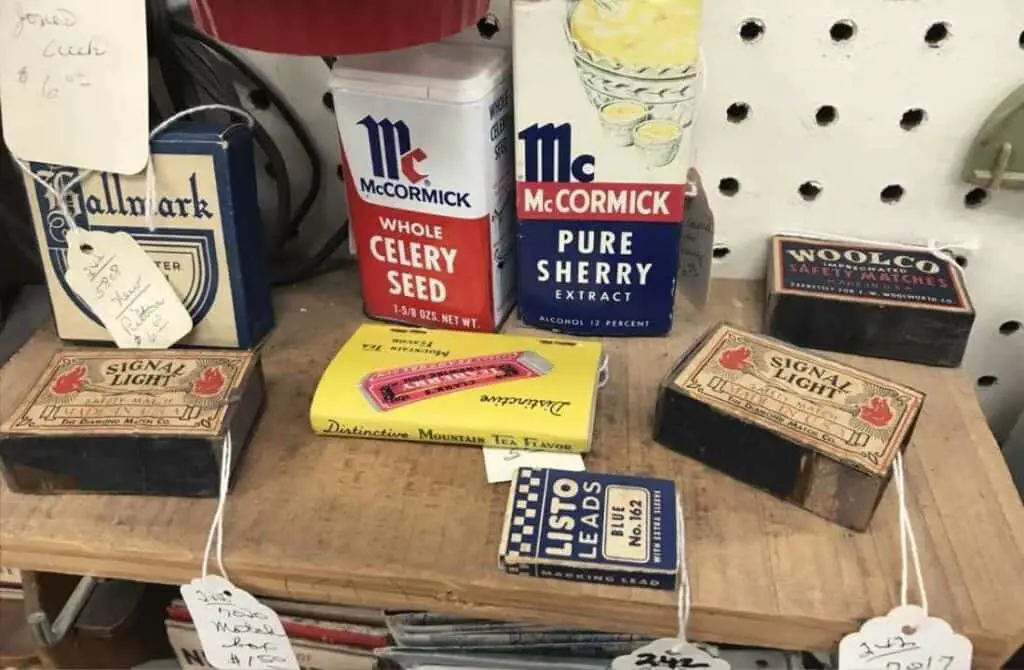 Thrift shopping is the thing to do here in Asheboro, so don't miss out when you're in the city.
Most especially the Collector's Antique Mall, located in Sunset Avenue downtown.
This three-story building contains a vast collection of antiques and random knickknacks.
It used to be a department store, and its glass windows are still used for stunning window displays.
Vendors here number to more than a hundred.
They sell jewelry and clothing, furniture, pottery, and of course, antiques.
You might have to spend all day just exploring all the things they have in this place.
You've definitely got a lot to choose from!
Lumina Wine & Beer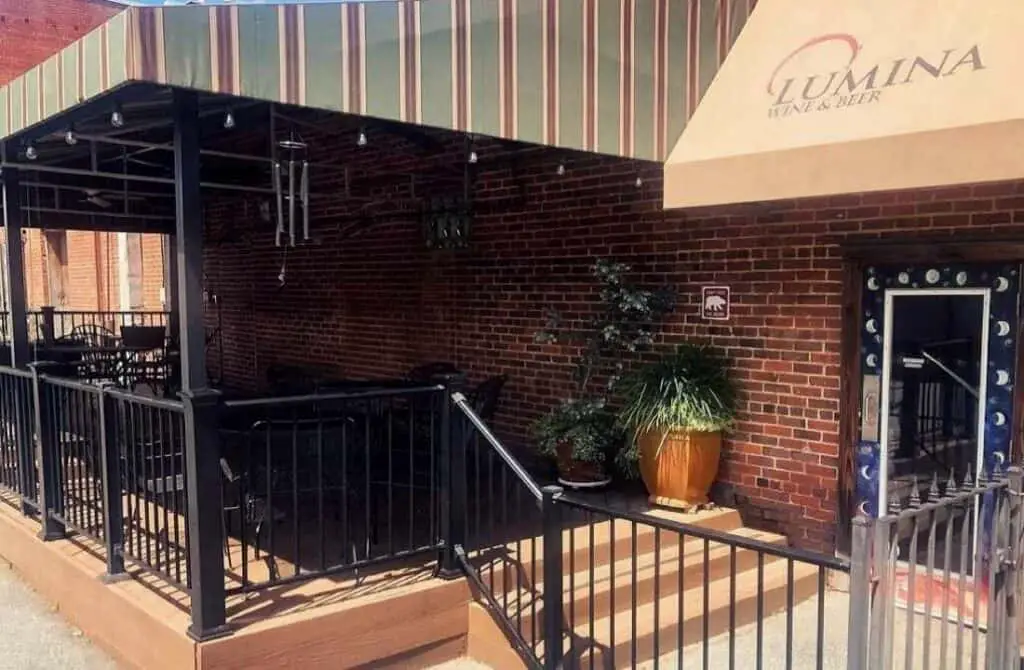 Lumina Wine and Beer is a downtown classic.
They're a wine and beer specialty shop with their craft beer and extraordinary wine.
They have an intimate and friendly atmosphere where you just want to sit back and relax the night away.
It's a great option if you don't want the Four Saints Brewery trek and still want to have a good night with friends. 
American Classic Motorcycle Museum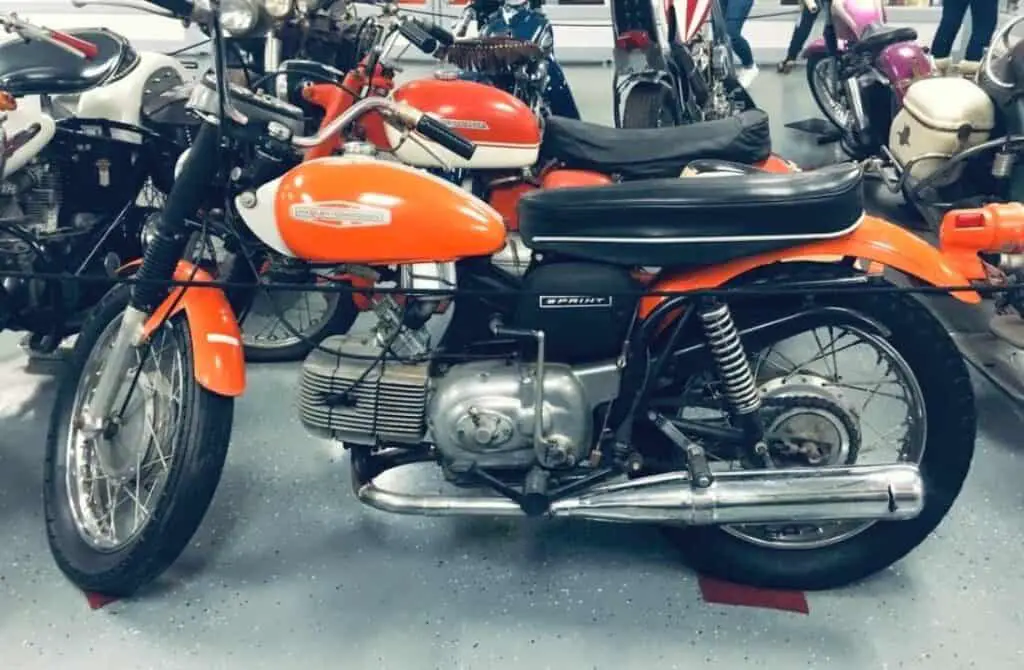 Another unique museum you can visit is the American Classic Motorcycle Museum.
Sitting above a diner, this small museum has everything you would need to know about motorcycles.
This is also just the place for motorcycle lovers.
They have one of the country's most extensive private collections of Harley Davidson motorcycles.
Besides that, you'll learn all about motorcycle history, complete with some authentic vintage bikes.
After going through the museum, you can head on over to the Heritage Diner below for a snack.
Arbol Mexican Ice Cream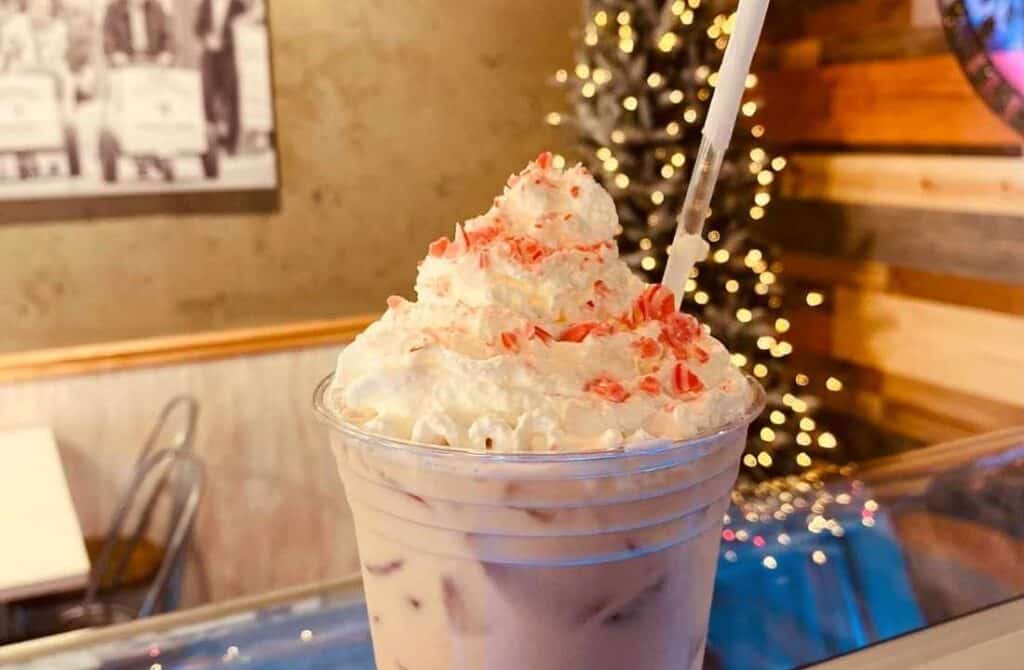 Arbol Mexican Ice Cream is a new establishment that is making a name for itself very quickly.
They are known for their unique flavors of ice cream and delicious coffees. The interior is very tidy and has a cozy chic feel.
Really not be missed if you are in the area! Please note however, they are closed on Tuesdays.
North Asheboro Park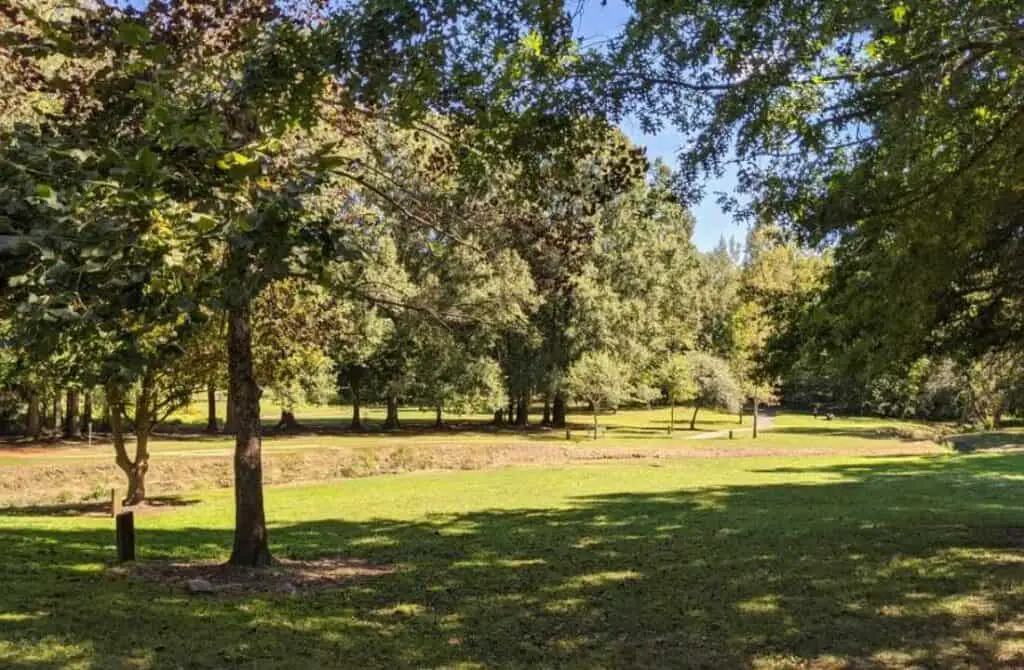 North Asheboro Park offers a lot more than the cozy Bicentennial Park. In it, there are 26 acres of land with full amenities.
It has a public swimming pool, a playground, and walking trails.
Their sports venues include a disc golf course, baseball field, tennis courts, volleyball courts, etc.
But they do have covered picnic areas, so you can bring that blanket here too.
It's used more as a place for recreational activities and sports than relaxing.
The Table Farmhouse Bakery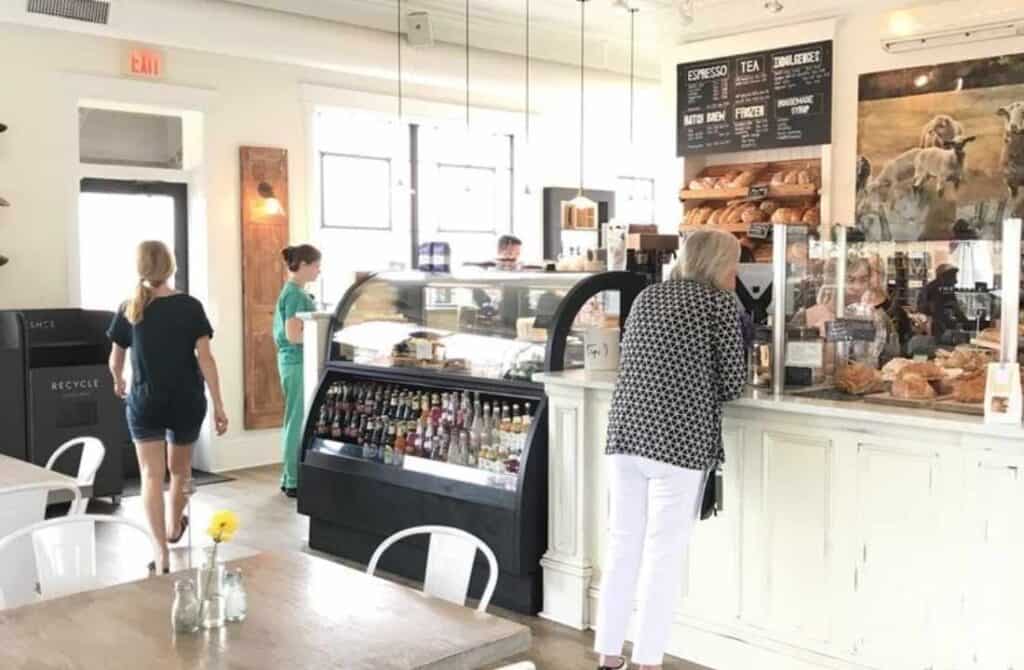 For foodies out there, The Table is a good choice for a little bit of everything.
It features farm-to-table food and is more than just a bakery.
Inside you'll find an espresso bar, bakery, restaurant, and even a market.
It even has a bit of history in it as it's located in a 1920s building included in the National Register of Historic Places.
It's an iconic eatery here in the city and one you surely can't miss.
Uwharrie National Forest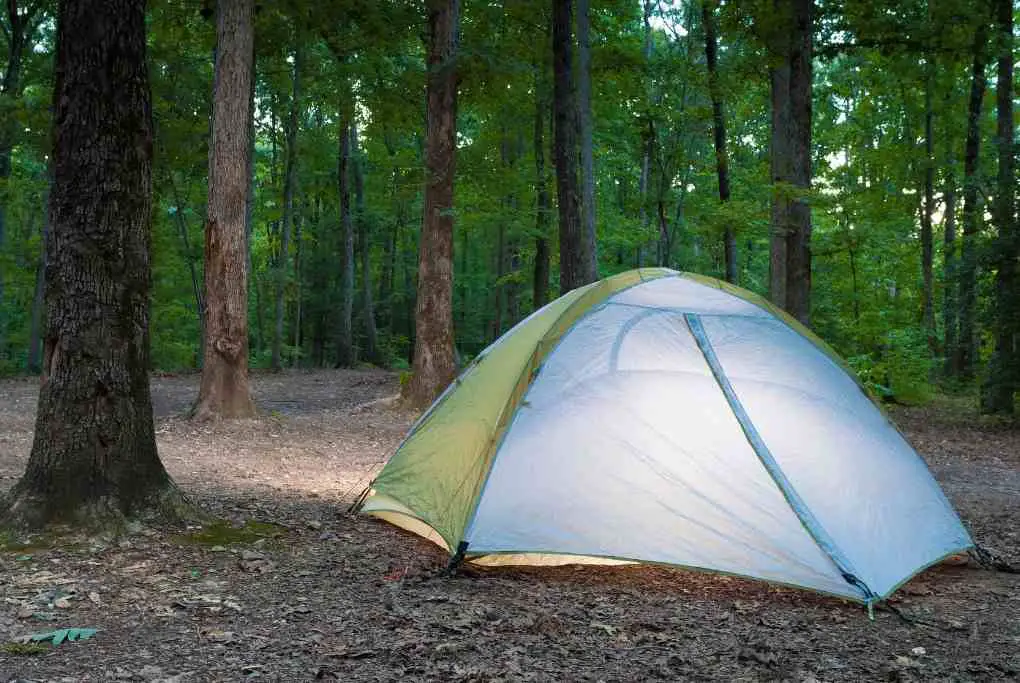 Only about a day trip from the city center, Uwharrie National Forest sits on Montgomery, Randolph, and Davidson Counties.
It's a 51,000 acre of protected land with many options for outdoor adventures.
If you're ready to immerse yourself in nature, this is the place to go.
There is a serious amount of ground to cover, but just some of the things you can do here are biking, camping, fishing, and hiking.
They also have specific areas if you want to go boating, swimming, or even Disc Golf. 
Planning to visit other destinations soon?
Check out our Things to Do Directory for other cities across the United States and beyond!
things to do asheboro nc, what to do in asheboro nc, asheboro things to do, asheboro nc things to do, things to do near asheboro nc, things to do in asheboro north carolina, fun things to do in asheboro nc, things to do in ashboro nc, asheboro attractions, things to do in ashboro, asheboro nc attractions, what to do in asheboro, what is there to do in asheboro nc, visit asheboro nc, asheboro north carolina, things to do in randolph county nc, flights to asheboro, things to do around asheboro nc, fun things to do asheboro nc, fun things to do in asheboro, zip lining in asheboro nc, arbol mexican ice cream photos, things to do in asheboro nc this weekend, stuff to do in asheboro, ashboro nc