You don't need to go out of the country to get a top-notch vacation. Here in Ohio, there's the charming city of Athens waiting for you.
With its thriving art and music scene and hidden gems for attractions, there's nothing more you'd want. Athens is a city southeast of Ohio. It's about an hour and a half drive from Colombus, Ohio.
Travel Planning Resources for Athens, Ohio
Many come for the events around Ohio University, but there's more to the city than that. The city has a number of great architecture and is surrounded by nature with lots of opportunities for outdoor recreation.
It's a quaint city filled with a welcoming community, good food, and culture.
Where is Athens, Ohio?
From the city, you can take several day trips to nearby attractions.
For only an hour's drive, you can get to the Hocking Hills State Park.
The state park is one of the most famous attractions in Ohio.
It's a perfect spot if you want more of an outdoor adventure with many attractions to choose from.
But first, explore what the city has to offer.
Here are 15 of the best things to do in Athens, Ohio!
Kennedy Museum of Art
To start your Athens experience, the Kennedy Museum of Art is one of the city's best attractions.
It's managed by the Ohio University but is located at the former administrative building of the Ridges.
Its permanent collection includes American paintings, ceramics, jewelry, and southwestern art.
It also has special exhibits and even exhibits from Ohio University students.
Since the COVID-19 pandemic, they've launched their first virtual exhibition. Check it out here, https://www.ohio.edu/museum/art/exhibitions.
Athens Lunatic Asylum or The Ridges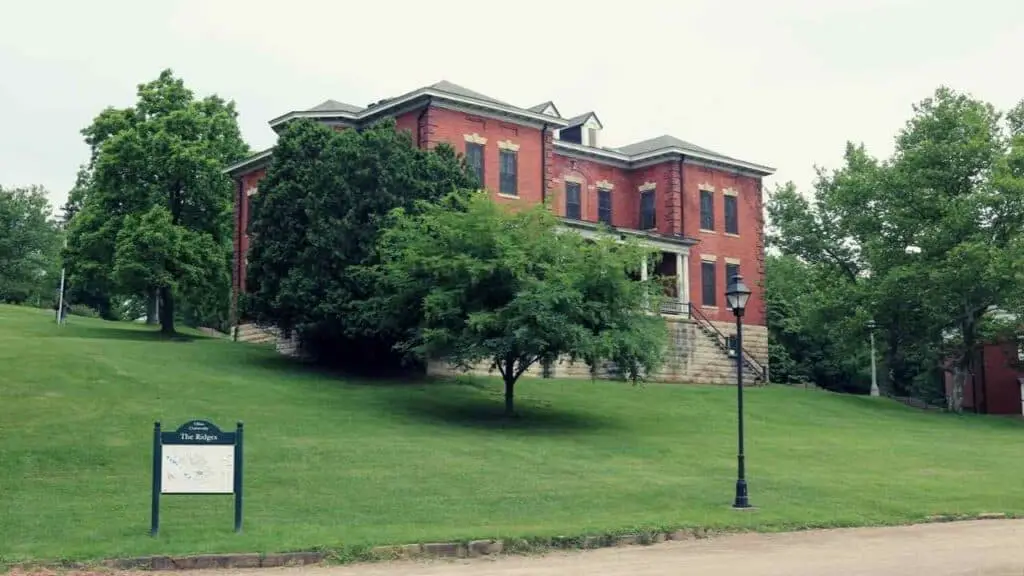 The Athens Lunatic Asylum, or more locally known as The Ridges, is a former Civil War hospital.
It's one of the landmarks in the city that you can't miss!
It's listed on the National Register of Historic Places and spans a thousand acres of land.
The hospital had 78 buildings and housed thousands of patients throughout its years of operation.
Its patients range from war veterans, people going through mental health problems, and even criminals.
Most of the buildings are now closed to the public.
The only facility open to the public is the former administrative building, now turned into the Kennedy Museum of Art.
They also offer a tour of the grounds, only available with advanced reservations. The area is now a part of Ohio University.
Dairy Barn Arts Center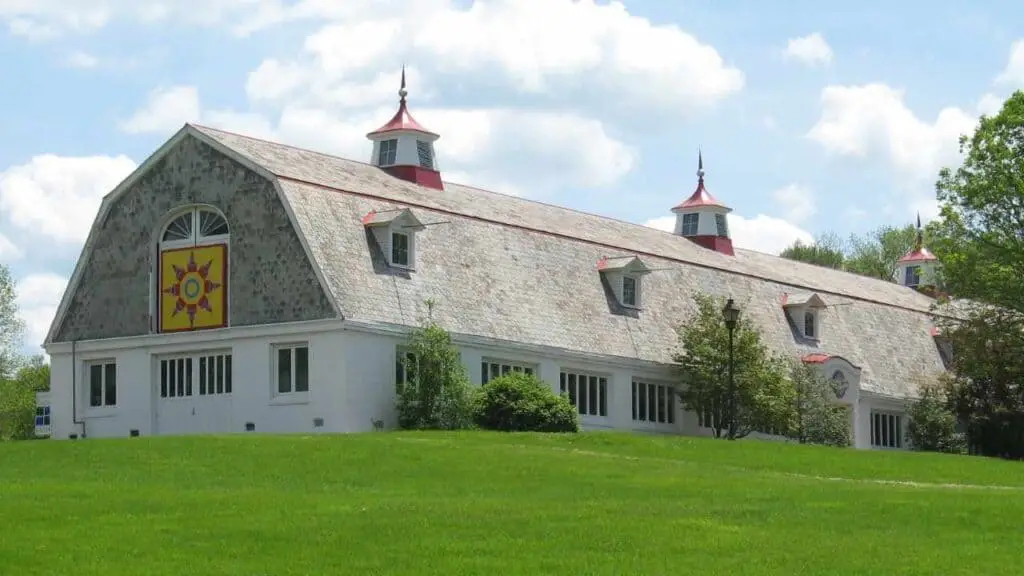 What started out only as a Dairy Barn is now one of the best places to celebrate Athens' art.
The people who saved the barn from demolition also founded the Quilt National.
The Quilt National is the largest exhibition of art quilts in the international scene.
This event was the start of its transformation as an art gallery.
They have four main exhibitions with some workshops and classes for that budding artist inside of you.
Southeast Ohio History Center
Learn more about the history and culture of the city in the Southeast Ohio History Center.
This is the place for history buffs, comprising a collection on the Ridges, artworks and photos from and about local women, and artifacts from the Civil War.
They also offer a chance for you to discover your family tree!
Their genealogy department provides a service so you can find your heritage.
Visit Ohio University
Events in the university definitely attract many of the city's tourists.
Still, there are other things to appreciate in this premier university. 
Just by the entrance, you'll find the Soldiers and Sailors Monument.
This memorial is dedicated to Civil War soldiers and sailors who fought for the people.
You can also catch a few games from the university's sports team.
Or just take a leisurely walk and admire the architecture of some of the campus' buildings.
Strouds Run State Park
One of the best outdoor recreations you can find in Athens is in Strouds Run State Park.
It's a few minutes' drive from the city but gives you all you need for that nature fix. 
With surrounding hills and forests, you have a lot of options for hiking trails.
You can also swim, take a boat, and even try paddleboarding.
It gives you stunning views of nearby picturesque areas like the Dow Lake and the Appalachian Plateau.
Jackie O's Pub & Brewery
If you're looking for a nice cold beer to finish off the day, turn your attention to one of Jackie O's businesses.
She has the Public House Restaurant, the Uptown Brewpub, and the Taproom & Brewery for you to choose from.
They've been in the game for more than 14 years and is mainly focused on brewing local beer.
They've dedicated themselves to providing the best sustainably crafted beer in the city.
Other breweries in the city are Little Fish Brewing and Devil's Kettle Brewing.
Passion Works Studio
Passion Works Studio is one of its kind and something you might only see in Athens.
It's a collaborative arts center that concentrates on artists with developmental disabilities.
The art they create is truly unique, but more importantly, it fosters a connection between the community and the artists.
They also work with people outside of their neighborhood, selling their artworks or working on commissions.
Head on over, and maybe you'll find something you like.
Athens Farmers Market
Another way Athens fosters the connection in the town is through the Athens Farmers Market.
The market aims to connect the local community to farmers and artisans with fresh produce and handcrafted arts and crafts.
Head on over to Bishop Market to get a taste of what products you can snag!
Halloween Block Party
You're in luck if you're in town during the Halloween season because you get to experience an extraordinary Athens event.
Because of COVID-19, the city is skipping the block party this year, but there's hope still for the future!
The Halloween Block Party is exactly what it sounds.
It's not actually just one block but several blocks, including several houses in uptown Athens.
All are participating in a giant Halloween Party with thousands of people dressed in their costumes and having fun.
This tradition started in 1974 and has been happening every year since then.
Ridges Trail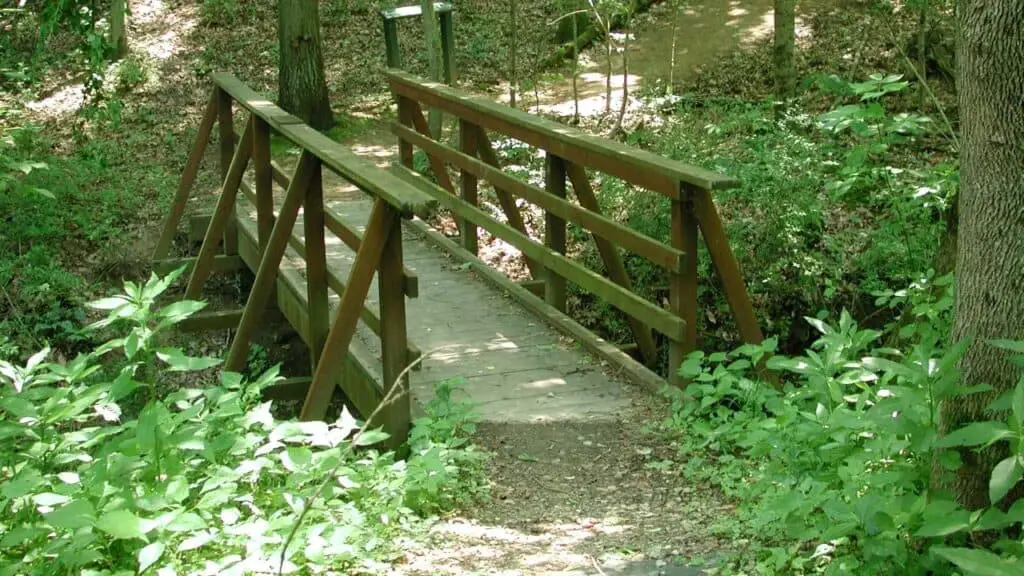 There are many trails in the Ridges' land area, one of which is the Ridges Trail. The path is an easy hike with a 4.7 kilometers trail.
It converges with other trails like the Athens Trail, the Ridges Cemetery Nature Walk, and the River Valley Nature Trail.
Make sure to stay on the path as there's only a number of markers after you pass by the cemetery.
The scenery at the end of the trail is worthwhile, giving you a view from the city's highest point at the Radar Hill. 
So slide your walking shoes on and soak up some Vitamin D!
O'Betty's Red Hot
O'Betty's is not your typical restaurant but is its own eccentric place with such a unique personality.
Inside, you'll find any number of hot dogs with a variety of toppings.
Their toppings range from lettuce and tomato, baked beans, to coleslaw.
Don't miss out on their hand-cut fries! It's a contender for being the star of O'Betty's. 
On top of that, you'll find a hot dog museum with all sorts of hot dog memorabilia and artifacts.
Their hot dogs are all named after burlesque dancers and is definitely the specialty of the restaurant.
Hockhocking Adena Bikeway
Considered to be a hidden trail gem in southeast Ohio, Hockhocking Adena Bikeway is a 21-mile bike trail that connects Athens to Nelsonville, Ohio.
You can start the trail at Athens' State Street, passing by the community center and the university.
After crossing the Hocking River, you'll enter the forest.
You'll get scenic views, a glimpse of wildlife, and peace and quiet from nature. 
Pleasant Hill Vineyards
A former horse farm, the Pleasant Hill Vineyards, is a quick getaway from the city with good food, good wine, and a calming ambiance.
A picnic on their back decks and patio is the thing to do here.
It's only made perfect by the sun setting over the valley.
You can taste their wine selection and daily specials from Wednesday to Saturday.
Sells Park
Sells Park is a small public park tucked in the nook near East State Street, which has Sells Pond and several hiking trails.
It's a reasonably easy trail used for hiking and connects to the Athens Trail and Strouds Run State Park.
It has stunning views of the pond, the forest, and the East State Street on the ridgeline.
Frequently Asked Questions:
Where to eat in Athens?
Aside from the O'Betty's Red Hot, you can try Avalanche Pizza, Bagel Street Deli, or Cutler's Restaurant.
There's also a great selection of coffee at Donkey Coffee.
Where to stay in Athens?
Some accommodation options are Hampton Inn Athens and Athens Central Hotel. These two hotels are right in the city near shops and restaurants.
The Ohio University Inn and Conference Center is also a good option, with Cutler's Restaurant in the same hotel.
What's near Athens, Ohio?
Athens is surrounded by plenty of nature. It has parks and a national forest just near the city.
Some of the more famous destinations are Hocking Hills State Park and Wayne National Forest.
These are both less than a two-hour drive from the city.
You might also like:
things to do in athens ohio, things to do near athens ohio, fun things to do in athens ohio, what to do in athens ohio, athens ohio things to do, things to do athens ohio, attractions athens ohio, things to do near me, athens ohio attractions, things to do around athens ohio, hotellit athens ohio, what is athens ohio known for, things to do near ohio university, stuff to do in athens ohio, athens ohio activities, what is there to do in athens ohio, unusual things to do in athens, athens oh things to do