Looking for the best breakfast in Fort Wayne? Get ready to rise and shine in Fort Wayne, Indiana, where the breakfast scene is sizzling hot! From fluffy pancakes to crispy bacon, these top breakfast spots will have your taste buds dancing and your stomach grumbling for more.
Here are our picks for the best breakfast in Fort Wayne!
The Bluebird Restaurant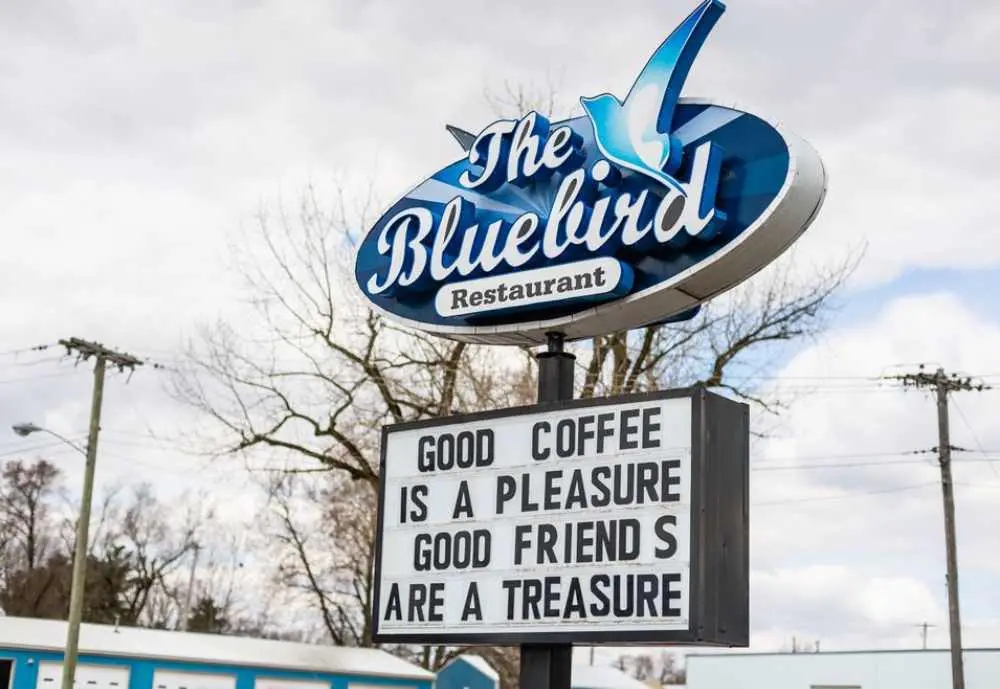 Stepping into The Bluebird Restaurant is like coming home for its customers. The atmosphere is warm and welcoming, with staff treating everyone as if they are part of the family.
The restaurant serves up hearty, home-cooked meals made with love. They have a variety of breakfast options including an "Egg-cellent" breakfast to start your day or a midday break, there are also famous burgers and generous sides of fries.
The next time someone is in the mood for a heaping plate of goodness, The Bluebird Restaurant is worth a stop.
They're always ready to welcome you in with a smile, and it's likely that you will leave with one on your face as well.
Menu: The Bluebird Menu
Top Review: "This food was amazing. The staff were great. And for going in at noon on a Sunday we only had a 15 minute wait despite them being absolutely slammed. I had a cornbread waffle with caramel apple tooping and my husband had a country fried steak skillet. The menu was a little overwhelming at first but it was very well put together. Definitely will be going back." – Mimi L.
4410 Bluffton Rd Fort Wayne, IN 46809, (260) 478-4976
The Friendly Fox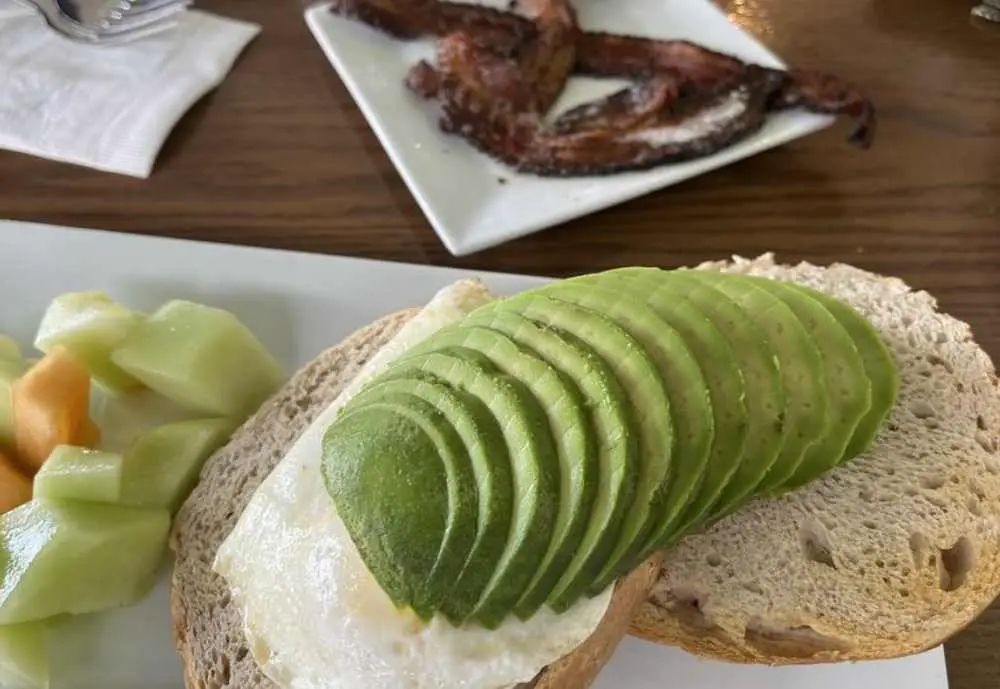 Website: The Friendly Fox
Menu: Friendly Fox Menu
Top Review: "We had breakfast waiting for our daughter who was running the 1/2 marathon. Just want  to say we are from Chicago and we thought our breakfast and coffee were amazing. Husband and boyfriend had biscuits and gravy. My husband cooks and bakes so he knew the biscuits were homemade. I had the Feta cheese, spinach and mushroom breakfast sandwich–so delicious. And prices were so reasonable. Love the neighborhood feel. If you live or visit Fort Wayne check this place out.  SO much better than hotel breakfasts. And their coffee is great" – Kris R.
4001 S Wayne Ave Fort Wayne, IN 46807, (260) 745-3369
Ophelia's
Ophelia's is a charming restaurant located in the Wells Street Corridor of downtown Fort Wayne, Indiana. This eatery offers a unique twist on familiar Midwestern dishes, and it is a great spot for brunch or dinner.
The restaurant is housed in a beautiful brick house with a stunning patio seating area out back. Ophelia's features handcrafted coffee, delectable cocktails, and intriguing eats. The service is top-notch, and the atmosphere is charming and unique. It is a neighborhood gem that is worth a visit and easily has some of the best breakfast in Fort Wayne.
Top Review: "Everything on their menu is amazing! Not to mention their coffees are perfectly curated and so well done. Not too sweet. Their staff is always extremely friendly and willing to accommodate all sorts of dietary restrictions. Possibly one of the best restaurants in Fort Wayne. Definitely a must for locals or people traveling from out of town. Their cute decor and cozy atmosphere doesn't hurt either." – Kayla H.
Menu: Ophelia's Brunch Menu
1603 N Wells St, Fort Wayne, IN 46808, (260) 999-6980
Breakfast Clubb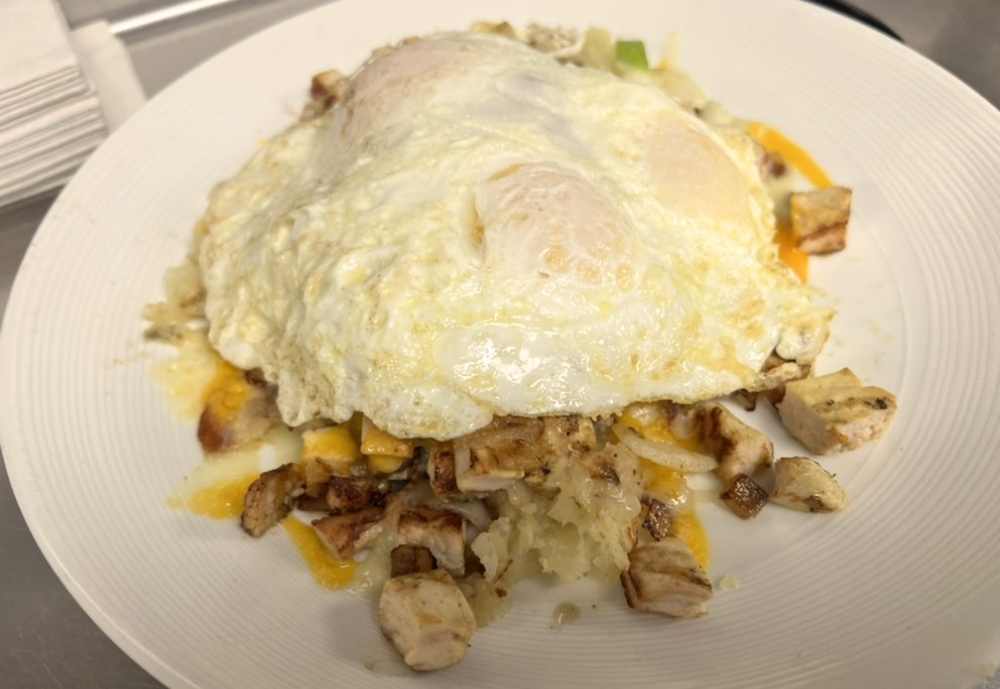 Menu: Breakfast Clubb Menu
Top Review: "This restaurant has new owners, but the food and service are still top notch!  We do not eat out much lately due to the poor service and cost cutting to the point the food is not worth buying.  We would choose good service and good HOT food to lower prices for poor quality.  This place was very busy today, but we had our food in less than 5 minutes.  The coffee is hot and very good, too.  Nice atmosphere and comfortable seating.  We will be back!  So glad they are back up and running!" – Sandra G.
3232 St Joe Center Rd, Fort Wayne, IN 46835, (260) 492-6262
Proximo
Proximo, a new addition to Fort Wayne's restaurant scene, is excited to share its unique concept with the community. The Latin meaning of "Next" perfectly aligns with the restaurant's mission to bring a fresh and innovative dining experience to downtown Fort Wayne.
The team behind Proximo also operates The Hoppy Gnome and BakerStreet Steakhouse, ensuring the same level of attentive service that patrons have come to expect. Open for breakfast, lunch, and dinner, Proximo invites locals and visitors alike to savor its cuisine. Try them for some of the best breakfast in Fort Wayne!
Website: Proximo
Menu: Proximo Menu
Top Review: "I was going to be driving through Fort Wayne, and asked a friend to pick a spot for an upcoming Sunday brunch.  With no hesitation he said Proximo and made reservations.  Today I drove in from Michigan and met up at Proximo. After we were seated, my friend says to me, "we are going to split an order of banana bread French toast before your meal. Trust me." I looked all over the menu and realize he was ordering this French toast off-menu.  We both also ordered the steak and eggs.  The French toast came out and I was beyond blown away.  I've had banana bread French toast before but this was almost indescribable. The french toast was very dense and rich. The mixed berries were amazing.  The steak and eggs was also amazing, perfectly cooked ribeye with garlic butter, perfectly fried potatoes and 2 sunny side up eggs. I couldn't have dreamed a better brunch! I don't know when I'll be back in Fort Wayne, but I will definitely stop at Proximo." – Russ
898 Harrison St Fort Wayne, IN 46802, (260) 459-6150
Klemm's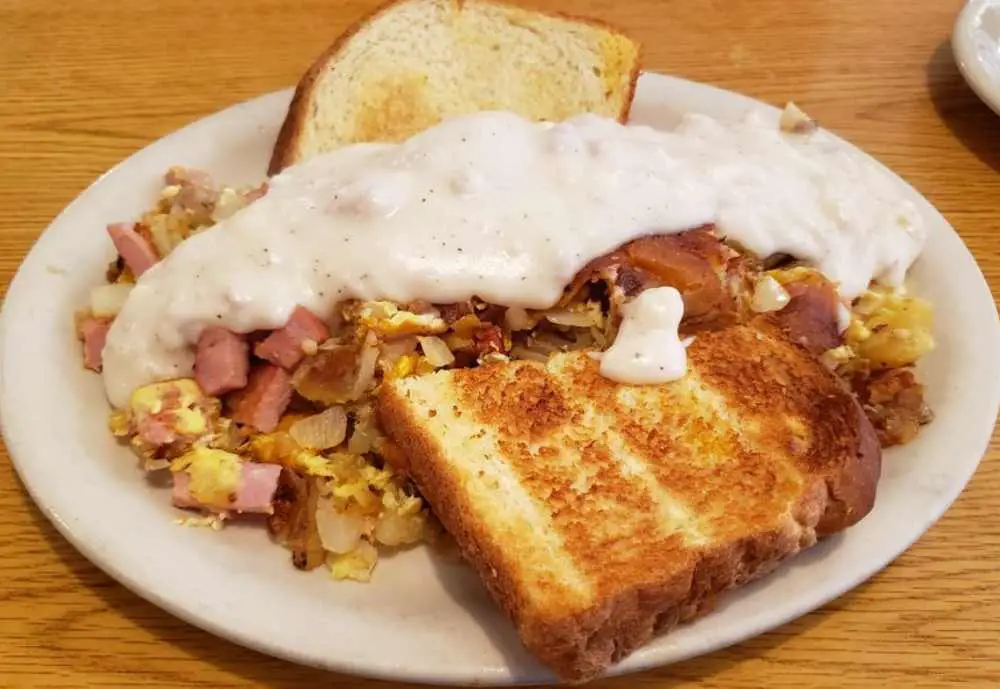 Menu: Klemm's Menu
Top Review: "The cutest and sweetest cafe! The service is fantastic and the atmosphere is homie!!! I loved the breakfast I got and my friend Rachel was impressed with her's as well! I got what the server recommended and I got a huge breakfast; potatoes, eggs, bacon and pancakes! They put blueberries in my pancakes and chocolate chips in my friends, due to our request! They were accommodating and kept our drinks full! The prices were super reasonable as well! I would definitely come back to this cafe for breakfast! I want to try their lunch out as well!" – Domenica D.
1429 N Wells St Fort Wayne, IN 46808, (260) 426-0928
Arbor
Top Review: "This place is truly delightful! I'm also surprised it doesn't have any reviews yet. Located in the lobby of the gorgeous Bradley Hotel, they offer coffee, breakfast, and brunch. Prices are reasonable and they have a variety of price points. Our server was lovely and the food was delicious! No designated parking for folks who aren't staying at the hotel, so street parking/the pay to park lot on Columbia street are your best options!" – Megan M.
Website: Arbor
Menu: Arbor Menu
204 W Main St Fort Wayne, IN 46802, (260) 800-8685
You might also enjoy these mouthwatering breakfast articles:
breakfast near me, breakfast fort wayne, fort wayne breakfast, best breakfast in fort wayne, breakfast fort wayne in, breakfast fort wayne, best breakfast in fort wayne, best breakfast fort wayne, breakfast takeout fort wayne in, best breakfast near me, fort wayne breakfast, breakfast in fort wayne, klemm's kafe menu, breakfast places near me, best food in fort wayne, breakfast places fort wayne, pancake restaurant fort wayne in, proximo fort wayne, best breakfast places in fort wayne, breakfast specials fort wayne in, best places to eat in fort wayne, breakfast fort wayne indiana, breakfast restaurants fort wayne, breakfast places in fort wayne