Wake up and smell the bacon! Knoxville, Tennessee is home to some of the most delicious breakfast spots in the South. From fluffy pancakes to crispy bacon, we've covered the best breakfast spots in Knoxville for you.
Whether you're a local or just visiting, these top breakfast spots are sure to start your day off on the right foot. So grab your fork and knife, it's time to dig in!
OliBea
OliBea is a quaint breakfast and lunch restaurant located at 211 S. Central Street in the Old City of Knoxville.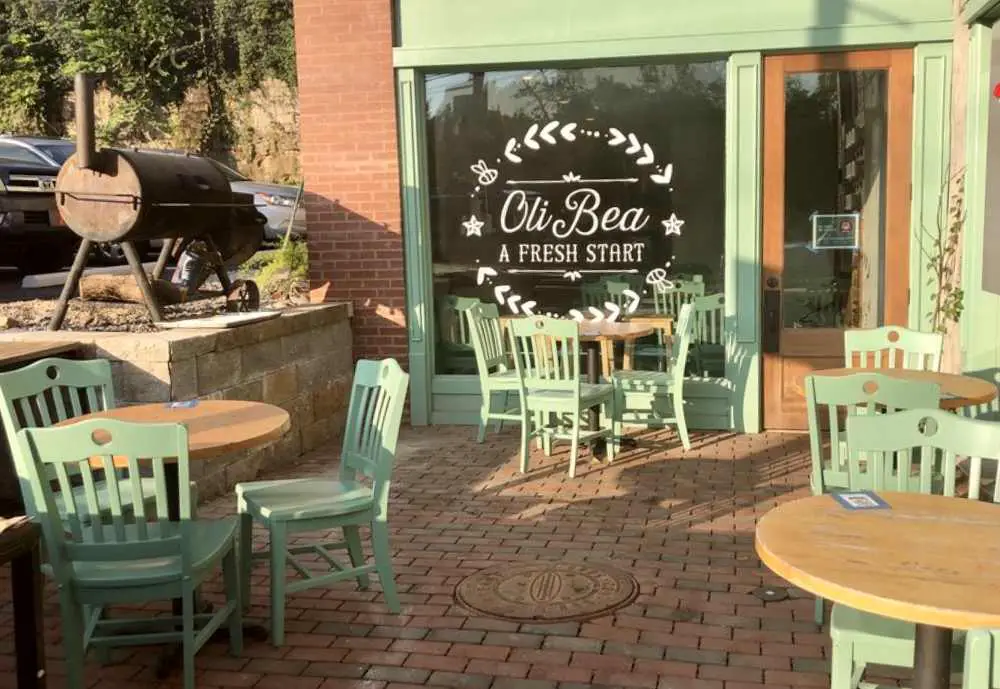 Known for its rigorous farm-to-table sourcing, in-house butchery, and seasonal menus, it offers daily specials, catering, and special events. OliBea has been selected as a finalist for the Best Biscuit in America by USA Today.
In 2020, Chef DeAlejandro designed a new space that offers guests additional seating, a pick-up window, an expanded menu, and coffee service, as well as a larger, more efficient kitchen that allows for faster service and expanded catering offerings.
Operating hours are 7am-2pm daily.
Menu: OliBea Menu
Top Review: "The reason this awesome little cafe is packed on weekends with lines out the door is because the food, staff, & service is OUTSTANDING! There are various vegan & vegetarian options, and even gluten-free solutions; just ask the helpful wait-staff. Summertime on the patio is perfect. Parking can be tricky on weekends; so go on a weekday because it is so quick to park & just a small crowd can enjoy the wonderful food with you." – John K.
211 S Central St Knoxville, TN 37902, (865) 200-5450
Scrambled Jake's
Another spot that offers some of the best breakfast in Knoxville is Scrambled Jake's. The restaurant offers a relaxed, casual atmosphere in which guests can enjoy signature breakfast and brunch dishes.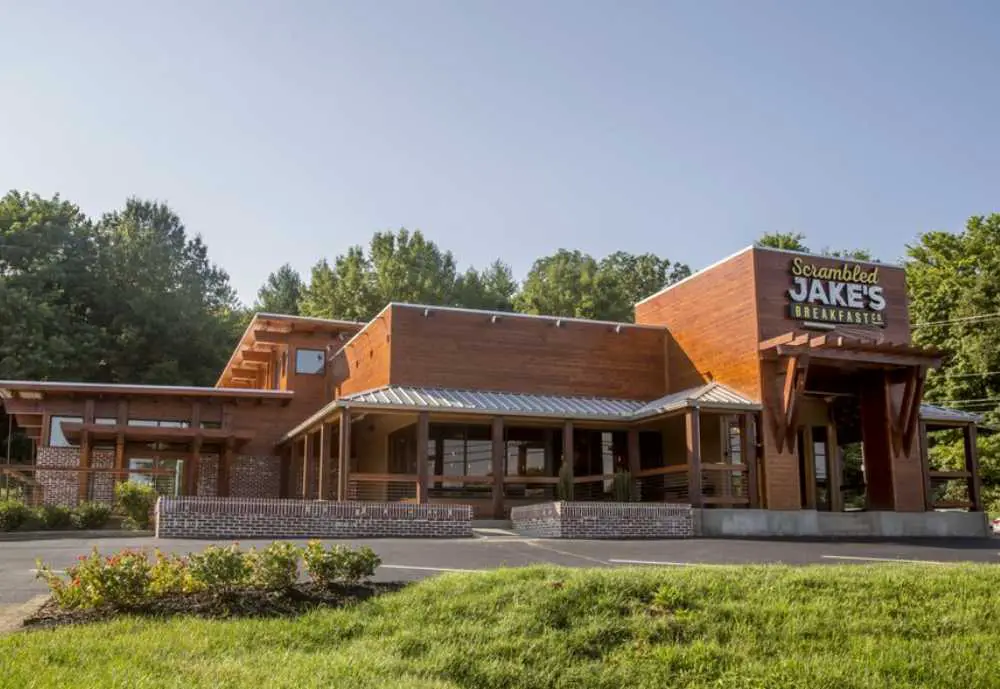 The menu features a variety of egg and omelet plates, "Benny's" (Eggs Benedict options), and Jake's Scramblers that use farm fresh, cage-free eggs from Sevierville, TN.
The team arrives before sunrise to prepare handmade "Sin-O-Man" rolls and biscuits, house-baked bread for French toast, and to hand chop the fresh fruit salsa and breakfast potato casserole.
Other offerings include sausage gravy, creamy grits, deep-fried deviled eggs, and a Pineapple Express or freshly squeezed juice bar.
The featured section of the menu includes a Quinoa Breakfast Bowl, Naan Breakfast Pizza, Beet Salad, and Grilled Salmon, as well as the Bowman James for those with a heartier appetite.
Definitely give them a go, they are easily one of the best breakfast spots in Knoxvill!
Menu: Scrambled Jake's Menu
Top Review: "Voted Best Breakfast". This morning, Jake's lived up to it. Attentive and professional service from Danny. Clean place and comfortable temperature for a cold foggy morning. Good portion sizes, not too big like a lot of places. One exception, the single pancake was the size of the plate so it's very shareable. Biscuits and gravy were great, made old school. Too many places try to get fancy with the B&G and they ruin them. The grits are some of the best I've ever had. Potatoes had a bit of extra seasoning spices I wasn't a fan of, but other might enjoy. Next time we go back it's time to try the bloody's." – Jay L.
7428 S Northshore Dr Knoxville, TN 37919, (865) 540-6199
Matt Robbs Biscuits (Re-opening Feb 1, 2023)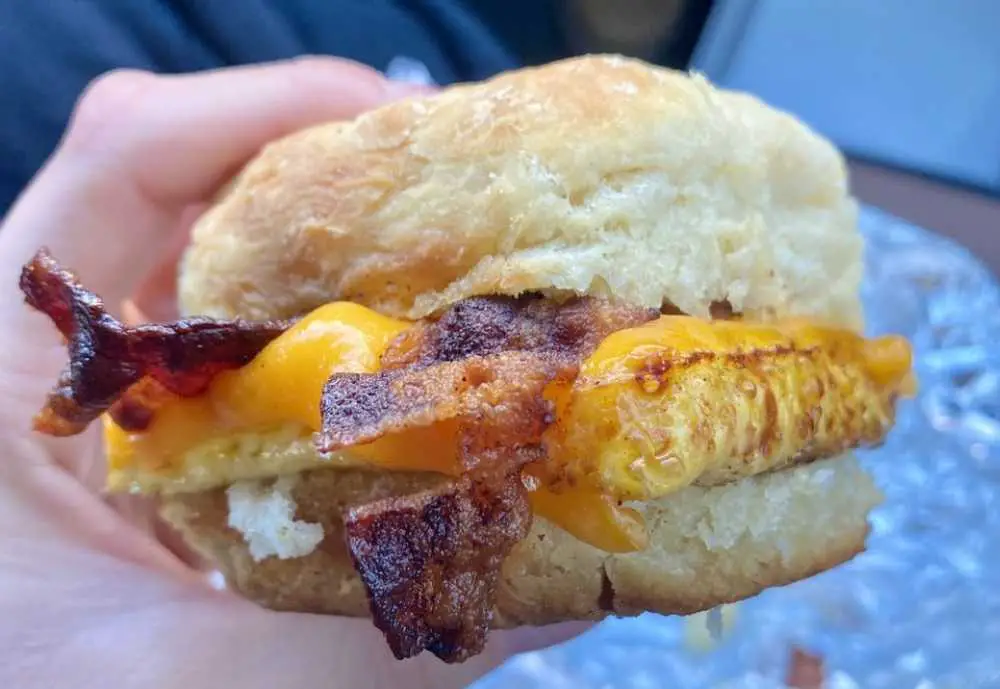 Menu: Matt Robb's Menu
Top Reviews: "Absolutely the best biscuits I have ever had in my life. Freaking amazing.
If you're here you have to try it out." – Brandon S.
"Do yourself a favor and visit Matt for his homemade biscuits. One of the best that the city has to offer when your in Downtown Knoxville. It is my 1st time to Knoxville and I have tried to visit some of the local favorites and this was top of the list. Wow!! Amazing food, with the coolest owner on the planet. Sarcasm at its finest which I hold in the highest of regards. Everyone including the customers were friendly and made you feel welcomed in their amazing city. I tried the sausage, egg, and cheddar jalapeño biscuit and it was life changing. Homemade and with fresh ingredients only insures the level of satisfaction. Just the ambiance and inclusiveness made me feel like a welcomed regular. Must try and you can thank me later for this gem" – Chris Q.
800 Market St Knoxville, TN 37902, (865) 804-0278
The French Market Creperie
The French Market Creperie was established in 2008, and has since become renowned for its authentic French crepes. The secret to their delicious crepes is the flour that they import from France every month.
Additionally, The French Market offers certified gluten-free crepe batter and breads. The French Market Creperie has become a beloved destination for breakfast, lunch and dinner, offering everything from espresso drinks, teas, sodas and lemonades, to specialty beer, wines and specialty cocktails.
The French Market Creperie was born out of a desire to provide the public with a taste of the street food they had come to love while living in Paris. Some of the best breakfast in Knoxville can be enjoyed here, don't miss it!
Menu: French Market Menu
Top Review: "We were so happy that this wonderful spot was open on Easter Day. We had the most delicious lunch that consisted of two sweet crepes: strawberry and cream for me and s'mores for my husband. The crepes are large and very filling. For our drinks, I enjoyed a lavender vanilla latte and my husband loved his chai latte. All in all, I adored everything about this spot: the French music that was playing overhead, the chic and minimalistic decorations, and the friendly customer service. We will definitely be back when we're back in Knoxville!!" – Adriana F.
412 W Clinch Ave Knoxville, TN 37902, (865) 540-4372
Pete's Coffee Shop Restaurant
Established in 1986, this family-owned and operated restaurant has been serving breakfast and lunch to the community for over 27 years.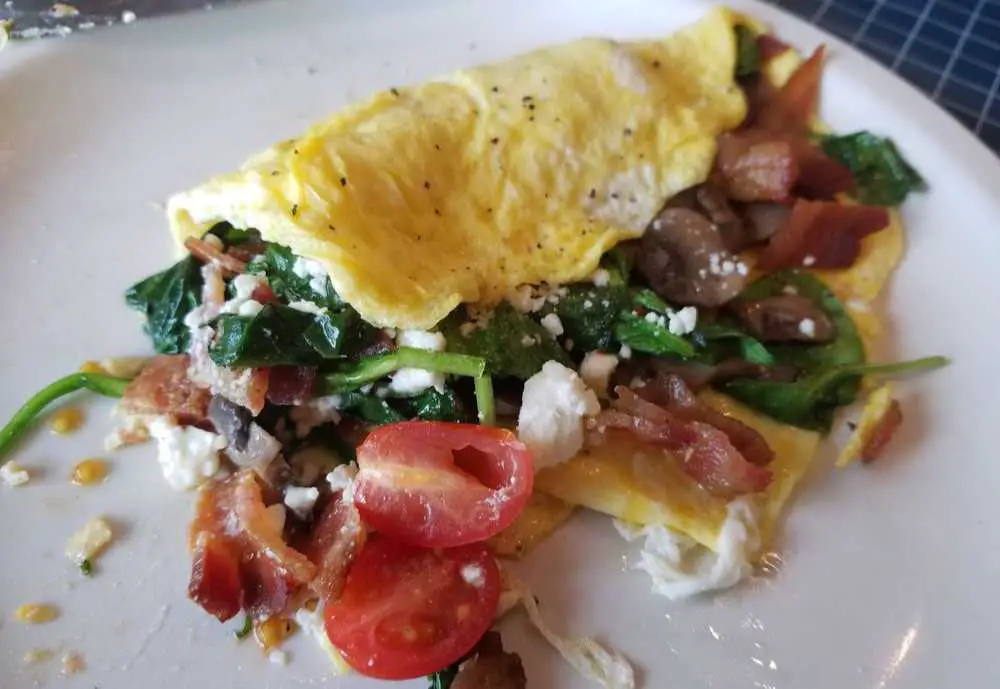 The menu features a variety of classic breakfast favorites such as eggs, bacon, sausage, country ham, home fries, and all kinds of omelettes. They also offer a selection of pancakes and French toast, including their popular blueberry pecan pancakes.
In addition to breakfast items, the restaurant offers a selection of blue plate specials such as chicken and dressing, meatloaf, salmon patties, chicken and dumplings, and more.
They also offer a variety of burgers and homemade salads, sandwiches, wraps, and specialty sandwiches. They have been voted by Metro Pulse readers as the Best Breakfast in Knoxville for 7 years in a row! One of the best spots for breakfast in Knoxville, don't miss it!
Menu: Pete's Menu
Top Review: "Great breakfast spot! Everyone is so kind and warm and make you feel so welcome. It's worth coming for the atmosphere alone, but the breakfast was awesome as well. Stop in, you won't regret it!" – Joe M.
540 Union Ave Knoxville, TN 37902, (865) 523-2860
You might also enjoy these mouthwatering breakfast articles:
breakfast knoxville, knoxville breakfast, best breakfast in knoxville