Looking for the best breakfast in Aurora? You are in luck!
Aurora, Colorado is a vibrant city with a diverse dining scene, and breakfast is no exception. From classic diners to trendy brunch spots, there are plenty of options for a delicious start to your day. We'll highlight some of the best breakfast restaurants in Aurora, Colorado, so you can kick off your morning on the right foot!
The French Press
The French Press is a popular breakfast spot located in Aurora, Colorado. Known for its cozy atmosphere and delicious food, it is a favorite among locals and tourists alike.
The menu features a variety of classic breakfast dishes as well as unique options like the Sterlings's Sweet Biscuits (Chipotle cheddar biscuits, chorizo gravy, shredded cheddar cheese, served with two eggs cooked any style and potatoes.) and the Power Puff (Puff dough squares with a fried chicken breast, two eggs, and cheddar cheese, then smothered with country gravy and two pieces of bacon).
In addition to the food, The French Press is also known for its delicious selection of coffee and tea, making it the perfect place to start your day.
Menu: French Press Menu
Top Review: "Such a delicious breakfast & overall experience! Before finding a table you order at the front & grab a number. Even on a Saturday morning everything was seamless! Compliments to the team for being so organized and making for a great experience! Can't wait to come back!" – Megan P.
15290 E Iliff Ave Aurora, CO 80014, (303) 369-3111
Three Little Griddles
First, let's all praise the owners for coming up with a name as cute as Three Little Griddles. Seriously, how cute is that name?
Fortunately, the food matches the name. It has become a favorite among locals and tourists alike.
The menu features classic breakfast dishes such as eggs benedict and breakfast burritos, as well as more unique options like TLG quiche (Bacon, artichoke and cheddar served with home Fries) and Ebelskivers (Seven Danish-style pancake "holes" filled with your choice of fudge, lemon curd or our seasonal selection). Very delicious – highly recommended!
Menu: Three Little Griddles Menu
Top Review: "What a great menu to choose from!  Our entire family (18 months of age to 40 years) loved the food we got! The service was excellent as well – they were hustling the entire time!   There was a short wait, and I can see why. We will definitely be back!" – Catherine H.
6040 S Gun Club Rd Ste F2 Aurora, CO 80016, (303) 693-4100
Bacon Social House
Bacon Social House is a retro-cool, midcentury-modern restaurant that serves American fare with bacon as the centerpiece. Bacon Social House offers a spin on traditional brunch options with customizable omelets and lighter fare options.
All dishes are made from scratch using fresh, local ingredients and the menu features bold flavors in healthy portions at a great value.
Bacon Social House also offers wine, craft beer, and cocktails. This destination eatery has a neighborhood feel and both walk-ins and reservations are welcome.
Menu: Bacon Social House Menu
Top Review: "First time here in 9 months. Too many places to visit, argh! I got their bacon flight. Always good. I got a Passion juice mimosa with Prosecco & Corvus coffee. No trouble getting creamer. Then an avocado toast with scrambled eggs and lots of Arugula piled on top. It's now an appetizer but still seems to be an entree." – Bennett P.
2160 S Broadway Denver, CO 80210, (720) 750-8896
Heritage Cafe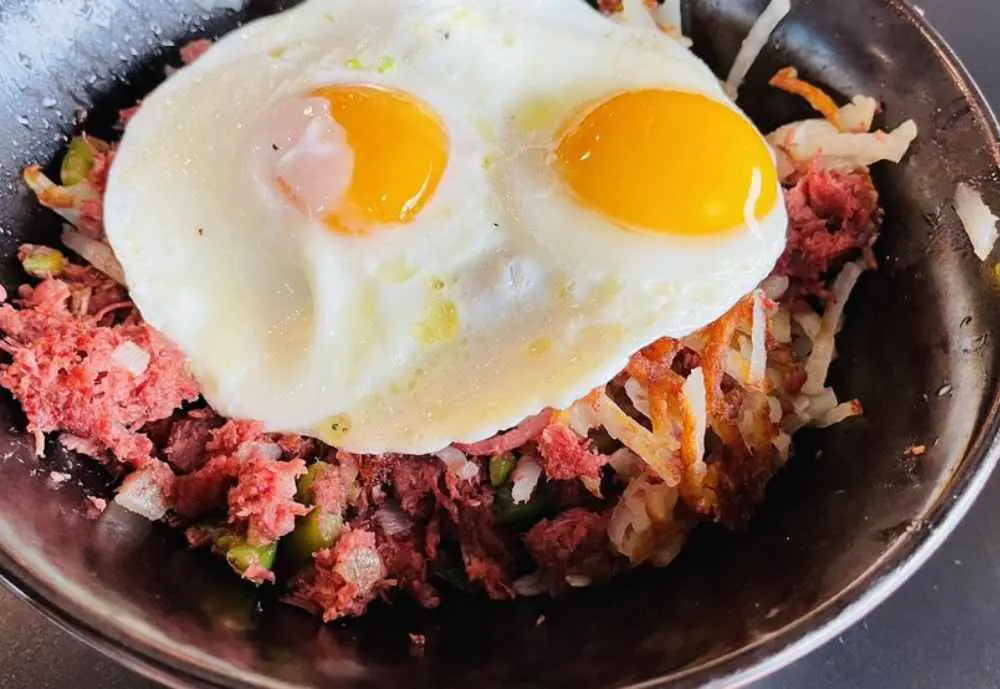 Menu: Heritage Cafe Menu
Top Review: "Heritage Cafe is excellent! Their service is amazing, attitudes are outstanding, and food comes quickly cooked to perfection and in large portion! Recommend them 100% of the time! Great hidden gem. – Kennes H.
22691 E Aurora Pkwy Unit B8 Aurora, CO 80016, (720) 726-4549
Rosie's Diner
Rosie's Diner, located in Aurora, Colorado, has been serving breakfast, lunch, and dinner since it was established in 2000. The diner is known for having the best burgers and shakes in town, and its location in the heart of Colorado makes it a true diner experience.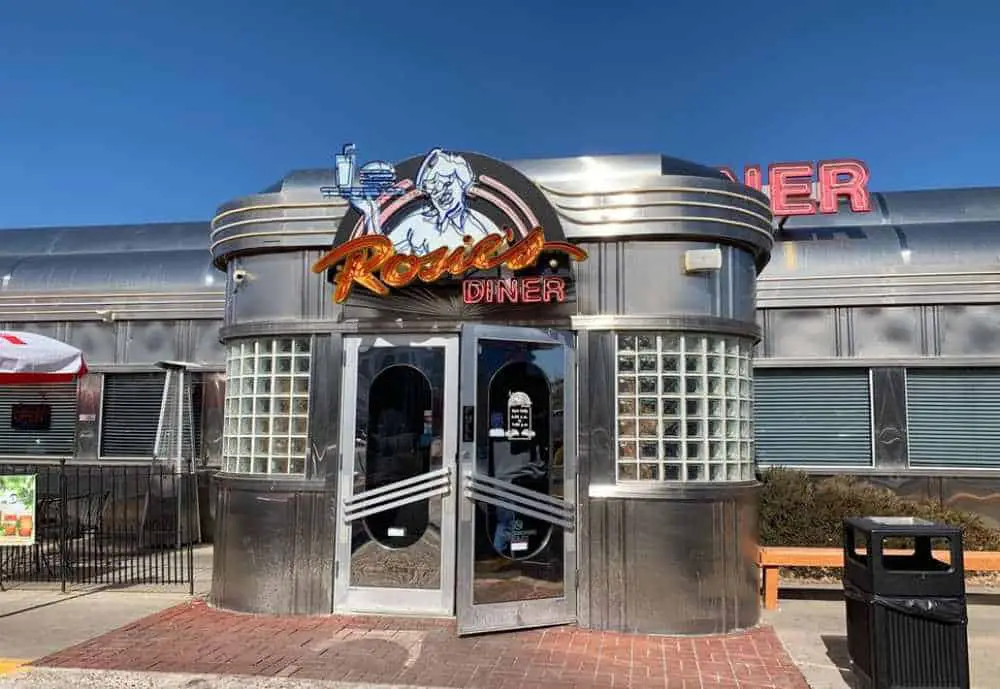 Customers can enjoy their meals while listening to great music from the jukebox at their table. Interestingly, Rosie's Diner was originally built in New Jersey and brought to Aurora in the Spring of 2000.
Menu: Rosie's Menu
Top Review: "On March 20th 2023, I went to Rosie's Diner Aurora with my class and had a great experience. Since I'm not originally from the States, it was amazing to see a restaurant with architecture and environment so similar to the one that I grew up seeing in the movies and shows. The dining room was really cozy and clean, and they have enough parking spots. The menu was very complete with different kinds of meals. I had an amazing hamburger and was looking forward for a dessert, but the hamburger made me feel full. It was an amazing experience. I spent a really good time in a great place with amazing food. I'd definitely go back." – Laís A.
14061 E Iliff Ave, Aurora, CO 80014, (303) 752-3663
Moonlight Diner
Moonlight Diner is a popular spot for those seeking an authentic diner experience in Aurora, Colorado. Located at 6250 Tower Rd, this restaurant offers classic American fare in a cozy and welcoming atmosphere. With a menu that includes favorites like the Moonlight breakfast sandwich, the Kitchen Sink, and French toast, there is something for everyone at the Moonlight Diner.
Whether you're stopping in for breakfast, lunch, or dinner, the friendly staff and delicious food at the Moonlight Diner are sure to leave you satisfied. Swing by for some of the best breakfast in Aurora (ok, technically Denver, but close enough!).
Menu: Moonlight Diner Menu
Top Review: "We decided to come here after my daughter's doctors appointment. The food is always great when we come here. I decided to try the chocolate chip pancakes. It was really good. I thought the chips would have been in the dough but they were placed on top. Still good. Taste like a chocolate pancake. :-). The eggs were soft scrambled like I like them and the pan sausages were also great. My daughter ordered the buttermilk pancakes with one link sausage and one bacon with scrambled eggs. You can't go wrong when you come here. Excellent food. Ten stars. :-)" – Mattie L.
6250 Tower Rd, Denver, CO 80249, (303) 261-9672
Main Street Cafe
Main Street Cafe in Aurora, Colorado is a quaint restaurant that offers a diner-style cafe experience. The waitstaff are known for being very friendly and attentive, making sure that customers are well taken care of during their visit.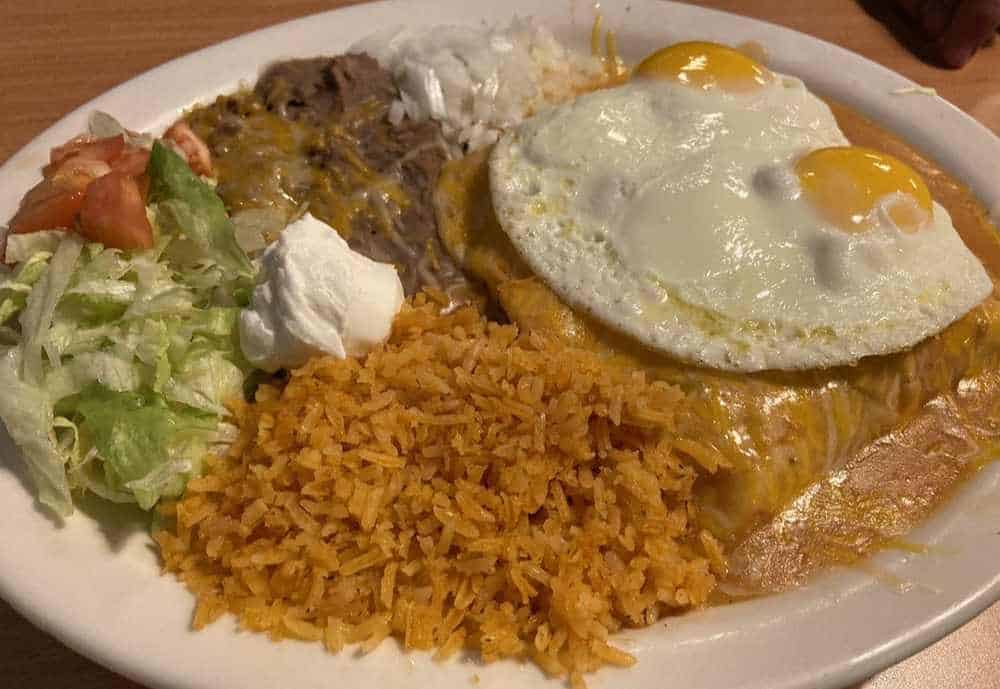 While there can be a wait at times, the service is well worth it, and the restaurant's cozy atmosphere makes for a comfortable dining experience. The portions at Main Street Cafe are generous, and the prices are reasonable, making it a great spot for a filling breakfast or brunch.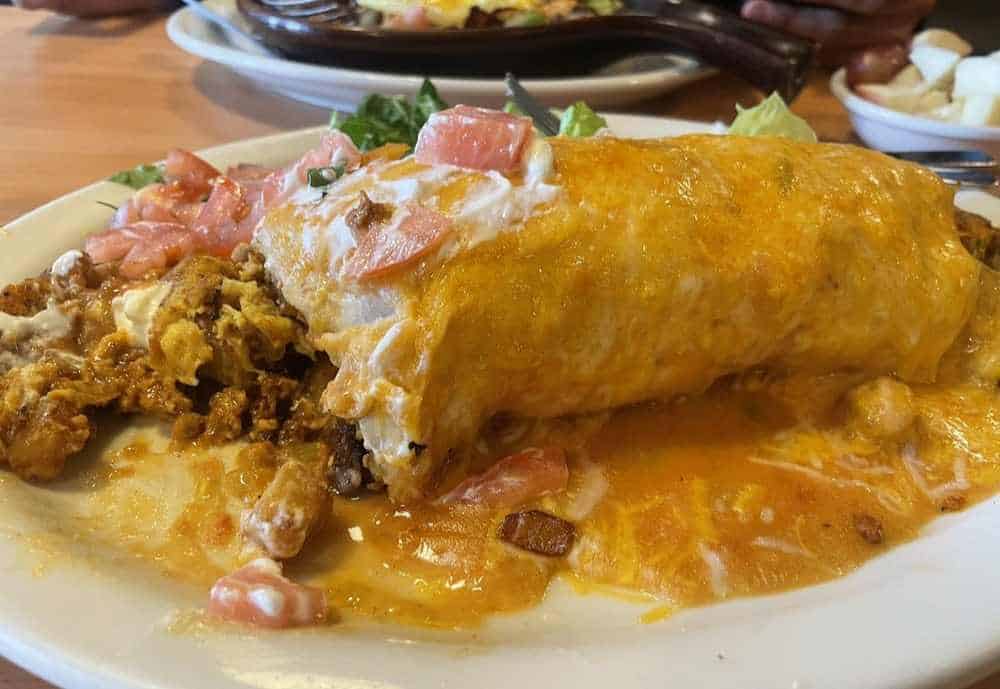 If you're looking for recommendations, the Mexican Skillet and Meat Lovers Skillet are two popular dishes that are sure to satisfy your hunger. The restaurant also offers a huge breakfast burrito that is perfect for those who want a hearty meal to start their day. Main Street Cafe is open daily from 6am to 2pm, so you can stop by for breakfast or lunch at your convenience. Easily one of the best spots for breakfast in Aurora, don't miss out!
Top Review: "Cozy little cafe. There was so many options on the menu from dessert like French toast to savory breakfast skillets. I tried their savory Mexican skillet and it was fresh and so filling. It actually felt like too big of a portion for just one person. Satisfied with the service and the free refills of coffee." – Aisle P.
161 N Main St, Brighton, CO 80601, (303) 558-0874
HashTAG
HashTAG in Aurora, Colorado is a popular breakfast spot known for its friendly waitstaff and delicious food. The menu at HashTAG is expansive, offering a wide variety of breakfast dishes that are sure to please any palate. One of the standout dishes at HashTAG is the El Jefe breakfast burrito, which is packed with flavor and is massive in size. This burrito is a must-try for anyone looking for a hearty breakfast that will keep them satisfied for hours.
HashTAG is widely considered to be one of the best brunch spots in the Denver/Aurora area. The restaurant has a loyal following of regulars who rave about the food, service, and atmosphere. In addition to the El Jefe burrito, other popular dishes at HashTAG include the avocado toast and the Wake and Bake Skillet. Whether you're looking for a classic breakfast dish or something a little more adventurous, HashTAG is sure to have something that will satisfy your cravings. With its friendly staff, cozy atmosphere, and delicious food, HashTAG is a must-visit destination for anyone looking for a great breakfast or brunch in Aurora, Colorado.
Menu: Hashtag Menu
Top Review: "Brought a friend from out of town here for breakfast and it was SO good! Our waitress was the sweetest and on top of everything we asked for. The inside has such a cool modern-diner vibe that we loved!" – Sam J.
10155 E 29th Dr #120, Denver, CO 80238, (303) 993-6896
Denver Biscuit Company
Denver Biscuit Company is a popular restaurant chain known for their delicious biscuit sandwiches and Southern-inspired comfort food.
The menu features a variety of biscuit sandwiches filled with everything from fried chicken and gravy to spicy chicken and macaroni and pork belly.
In addition to biscuit sandwiches, DBC also serves out of this world cinnamon rolls and burgers, among others. Denver Biscuit Company has multiple locations in the Denver area and has gained a loyal following for its tasty food and hip atmosphere.
Chain or not, it's simply one of the best breakfast spots in Aurora, CO.
Menu: DBC Menu
Top Review: "This place is worthy of all the hype surrounding it. Their biscuit creations are SO good! I had my leftovers the next day cold and it was still so good!! I regret not having time to go back and try more menu items. I really liked this location at the Stanley Market- we were able to shop around and digest all the goodness after we ate. Also love the Bloody Mary and their bottomless coffee tastes amazing! (Although self serve, the coffee isn't free btw!). I got the cordon blue 10/10!!" – Alice C.
2501 Dallas St Aurora, CO 80010, (303) 377-7900
You might also enjoy these mouthwatering articles:
breakfast near me, brunch near me, best healthy breakfast near me, best eggs near me, healthy breakfast near me, all day, breakfast near me, all day breakfast menu, fast food restaurants, day breakfast, blueberry pancakes, breakfast menu, french toast sticks,