Wake up and smell the bacon, y'all!
College Station may be best known for its college town vibes, but it's also home to some seriously delicious breakfast joints.
From fluffy pancakes to savory eggs and everything in between, these are the top spots to grab a tasty breakfast in Aggieland.
Stella Southern Cafe
Y'all ready for some down-home southern comfort food? Look no further than Stella Southern Cafe! This College Station original has been voted the Best of the Brazos Valley for Breakfast/Brunch 2020, and the Eagle Reader's Choice for best breakfast 2021. That's right, these folks know their stuff when it comes to serving up some tasty southern grub.
But don't just take our word for it, come on down and see for yourself! With a menu full of unique and flavorful southern dishes, there's something for everyone. Trust us, you'll be putting some South in your mouth in no time.
And the best part? Stella Southern Cafe is open from 7 a.m. to 2 p.m., so you can satisfy your cravings all day long. Plus, they've got curbside pickup available, and delivery for select catering orders. So don't delay, come on down and chow down at Stella Southern Cafe!
Menu: Stella Southern Cafe Menu
Top Review: "AMAZING FOOD! AMAZING DRINKS AND COFFEE!! The service was so quick. The food was to die for! I'm from Dallas and I would drive back to Bryan just to eat here and drive home that's how good it is!" – Alyssa J.
4040 State Highway 6 South Suite 100 College Station, TX 77845, (979) 704-3207
MESS
Established in 2014, MESS was founded on the sole purpose of providing the best comfort food and customer service around.
They believe in "comfort food for all" – and have something for everyone!
MESS started off as a food truck in College Station, Texas. Years later, MESS opened up their first brick and mortar restaurant in Century Square. Try them asap, it's one of the best breakfast spots in College Station, Tx.
Menu: MESS Menu
Top Review: "You got to try Mess. I haven't had Mess in over two years since moving away and it was just as good. Thank goodness cause I talked it up to my friend, who had never been before. I remember when Mess was just a food truck on campus. We both had the chicken and waffles. The serving size was huge and filling. We were both stuffed to then brim. The aloi sauce is amazing, definitely get it on the chickens." – Mai Lan B.
170 Century Square Dr Ste 10 College Station, TX 77840, (979) 704-5200
The Toasted Yolk
Who needs dinner when you can have breakfast delicacies like perfectly poached eggs, crispy bacon, and layers of turkey and pastrami to enjoy? This is what the folks at The Toasted Yolk are asking!
These morning treats were just too good to pass up, and when the team at Toasted Yolk Café couldn't find them served in a restaurant that didn't put them to sleep, they took matters into their own hands and opened their own place.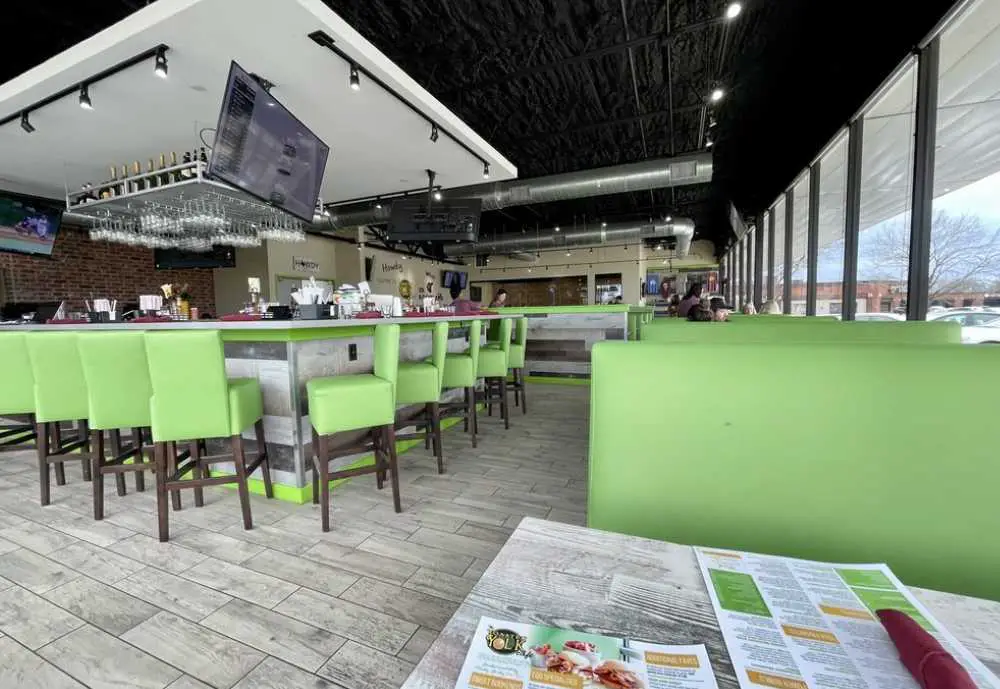 Get yourself to the Yolk for some of the best breakfast in College Station, Tx.
Menu: Toasted Yolk Menu
Top Review: "My husband and I have eaten breakfast here a few times and have always received friendly and prompt service.  The food is fresh, very tasty, and of top quality. We return here because it is simply a great place for a wonderful breakfast!" – Linda I.
700 University Dr. E Ste B College Station, TX 77840, (979) 977-4700
3rd on Main Kitchen
3rd on Main Kitchen is a popular restaurant in College Station, and known for its fresh, locally-sourced ingredients and modern twists on classic dishes.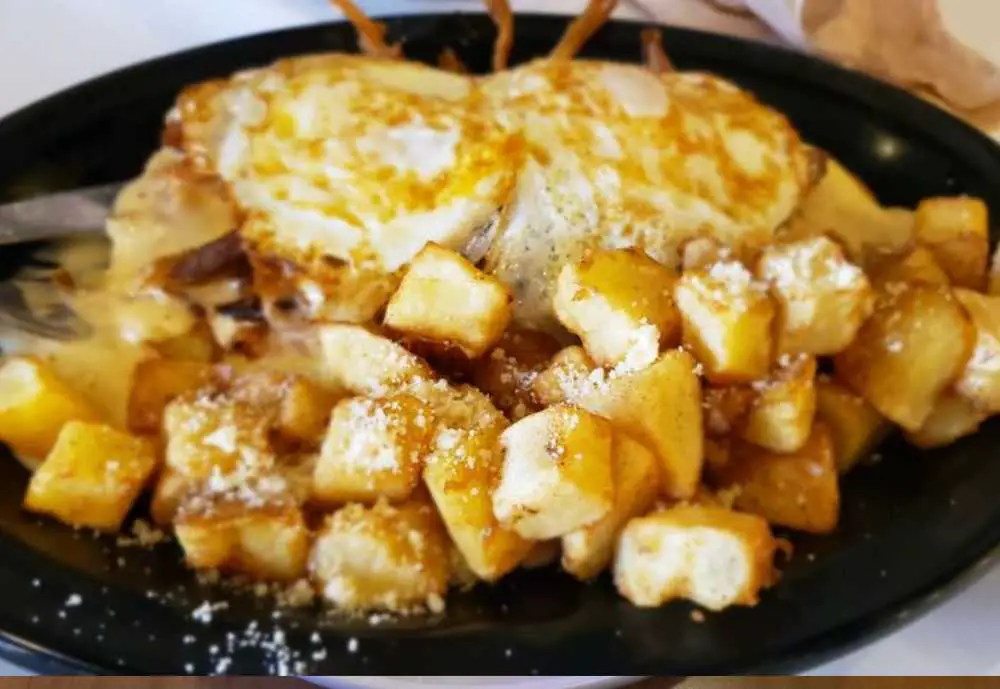 It's a favorite among locals and visitors alike. Whether you're in the mood for a hearty breakfast or a satisfying lunch, you'll definitely find something to love on the menu.
You NEEEEED to try the pulled pork fries or their chicken and waffles. Chicken and waffles are sometimes phoned in, but not here.
Menu: 3rd on Main Menu
Top Review: "Came here for the first time with my wife. We ordered the Morning After (delicious pulled pork over pancakes and home potatoes) and the Chicken and Waffles (cute Texas shaped waffle and chicken strips are delicious). I will definitely be back to try the other food items on their menu. The staff is friendly and fast. She recommended our dishes and we were satisfied. There are street parking." – Klemens T.
201 S Main St Bryan, TX 77803, (979) 353-4112
Stampede College Station
Stampede is the place to be in College Station for food, drinks, and live music. Open for lunch and dinner every day of the week, as well as brunch on Saturday and Sunday, this new country restaurant, bar, and live music venue has something for everyone.
Stampede College Station may have only opened its doors in August 2022, but the team behind it has been providing great food, drinks, and live music since 2017. The Newman Hospitality Group, which opened The Canyon Cowboy in 2017, has been named Riverside County's "Best Casual Restaurant" for the past five years.
In 2020, NHG purchased the Temecula Stampede, the largest country music venue on the West Coast, and has hosted the Old Town Music Festival for the past two years. With this impressive track record, it's clear that Stampede is no stranger to delivering unforgettable experiences, delicious food, refreshing drinks, and top-tier live music and entertainment.
Stampede has quickly become one of the best breakfast restaurants in College Station, Texas.
Menu: Stampede Menu
1500 Harvey Rd Ste 2036 College Station, TX 77840, (979) 450-7233
You might also enjoy reading about these breakfast spots: