The first cities to come to mind when you hear Tennessee are probably Memphis or Nashville. But this beloved city won't disappoint, and you should definitely put it in your trip itinerary. So many fantastic things to do in Knoxville.
Knoxville is about 180 miles from Nashville and is a three-hour drive away. But the city is near the Tennessee River, the Great Smoky Mountains, and the Great Smoky Mountains National Park.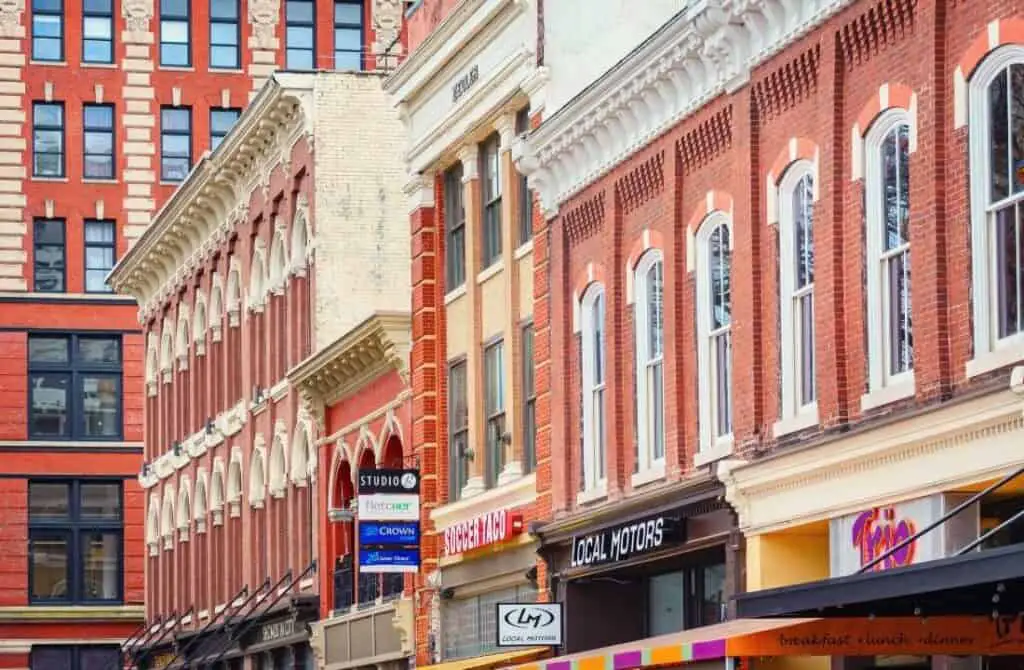 The city was a significant town during the Civil War, and you'll be able to see that history all around you. Knoxville is also surrounded by nature and iconic Tennessee attractions like the Great Smoky Mountains National Park.
The city is great to explore since many attractions are so near each other that you can just walk everywhere! Whatever you're in the city for, find out how Knoxville might surprise you.
Here are the 15 best things to do in Knoxville, Tennessee!
Zoo Knoxville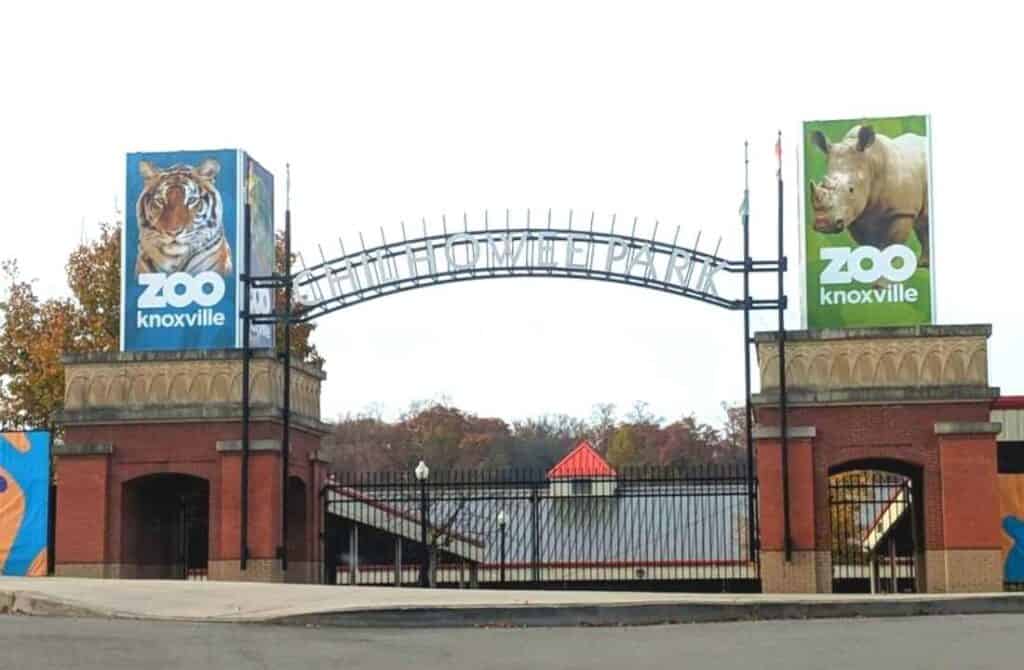 Knoxville Zoo is the fun, family destination you've been looking for. They promise to deliver some wildly fun experiences and teach you a thing or two about animal conservation.
Their most popular spots are the Tiger Forest, Languar Landing & Gibbons Trails, Red Panda Village, and Gorilla Valley.
They also have up-close encounters with the animals like feeding giraffes, having a camel ride, and more. One of the most amazing things about this zoo is that over 100 red pandas live in Red Panda Village. Make sure not to miss that!
Knoxville Museum of Art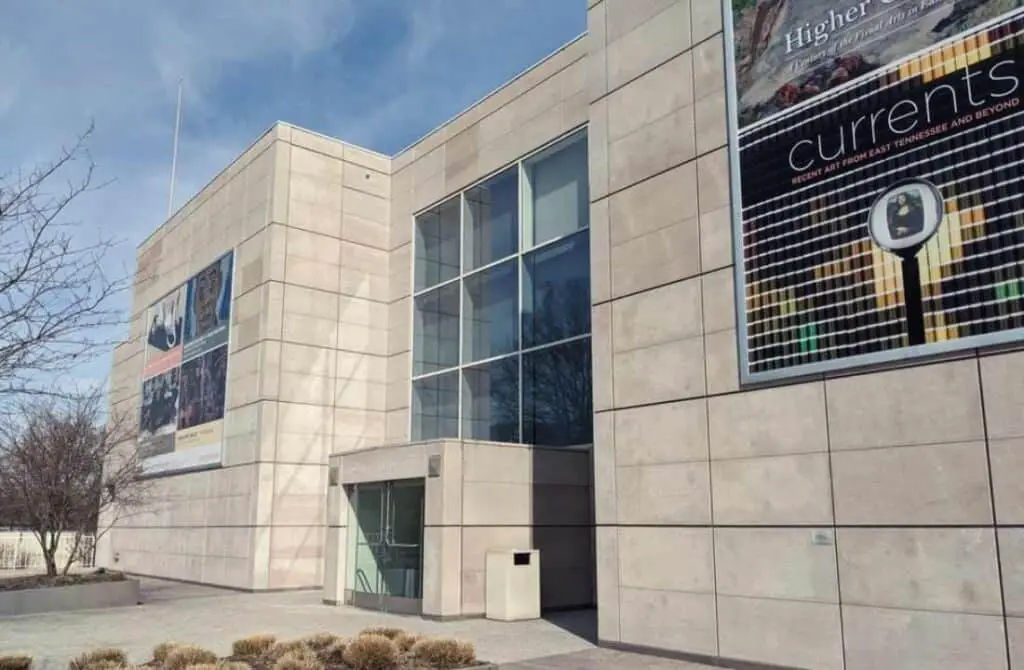 The Knoxville Museum of Art aims to highlight local and regional artists of East Tennessee with their collection. So their displays and exhibits are made by artists who live or spent their careers living in East Tennessee.
They also show up-and-coming artists and have temporary exhibits cycle through the year.
They are most known for housing one of the largest glass installations in the world called "Cycle of Life: Within the Power of Dreams and the Wonder of Infinity."
McClung Museum of Natural History and Culture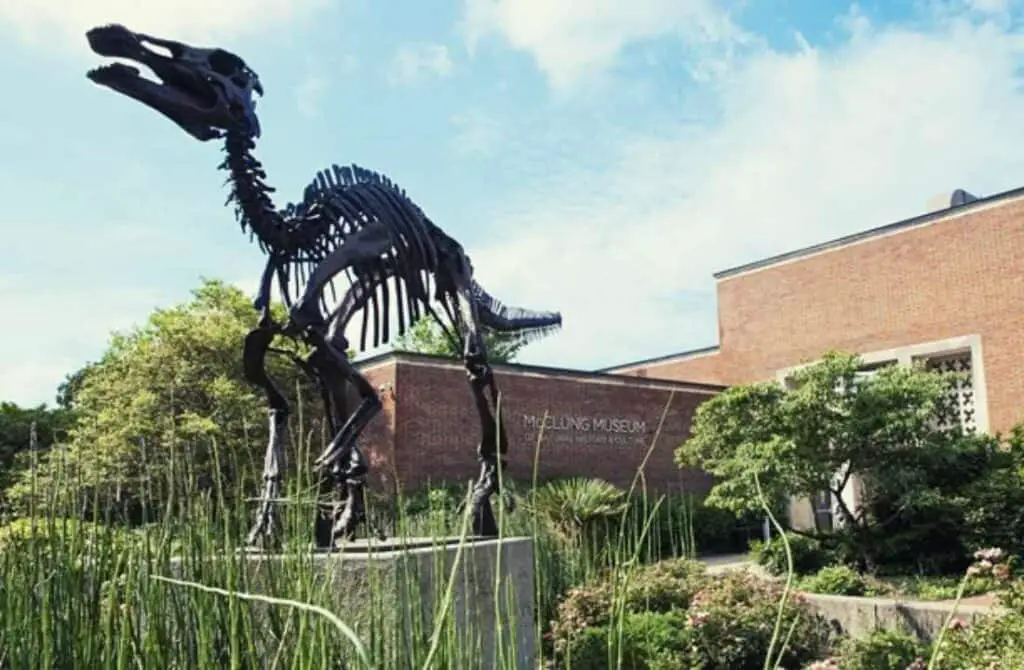 The history museum is not to be missed, not when there's a giant skeletal dinosaur standing guard at its entrance.
The dinosaur's name is Monty, and he's just a peek at what you'll find inside the Natural History and Culture Museum. It's all about Tennessee's historical and archaeological background.
So you'll definitely see more fossils, bones, and historical exhibits. There are also some historical showcases on the native people of Tennessee.
Visit their website at McClung Museum of Natural History and Culture
World's Fair Park
This is still one of the beloved attractions by the Knoxville community after all these years. The park was originally the venue for the 1982 World's Fair but is now a frequent destination for locals and tourists.
The park is packed with fountains, paved walking trails and includes two Knoxville icons. These icons are the Sunsphere Tower and the Tennessee Amphitheater. They're the two structures left from the original World's Fair exposition.
Chill out here in the summer, watch live events, or just take a walk in the park.
Sunsphere Tower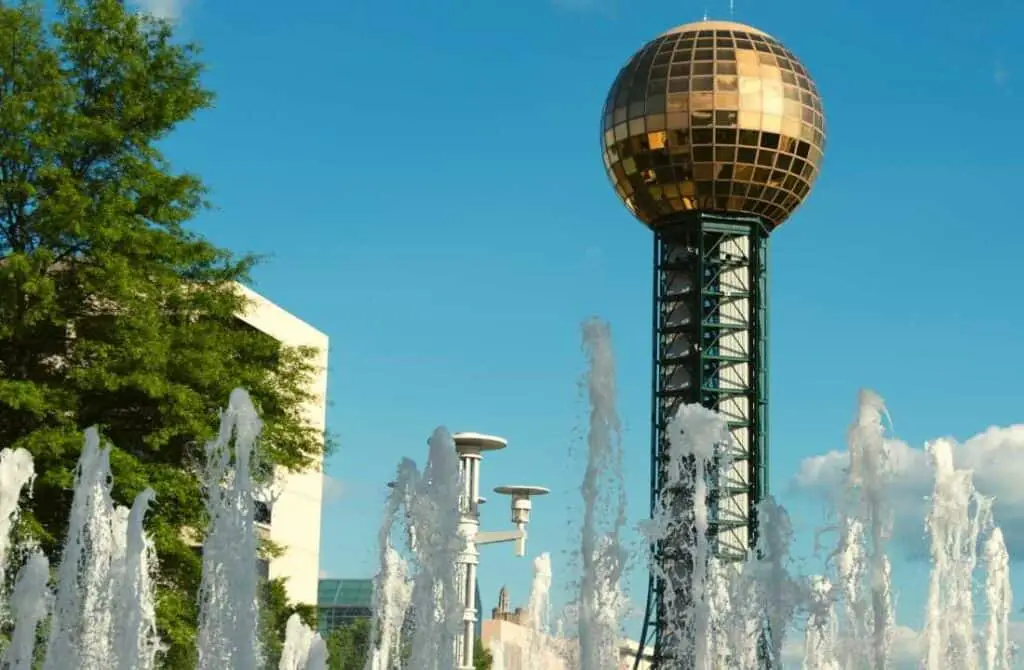 Sunsphere Tower is a Knoxville icon and landmark. It was part of the 1982 World Fair and has probably seen its fair share of history. In fact, it offers images and information on the event.
Other than that, the tower has a great overlooking view of the city. Up on the fourth-floor observation deck, you'll have a 360-degree view of the surrounding areas.
This fantastic scene includes the World's Fair Park, downtown, Tennessee River, University of Tennessee, and the Smoky Mountains.
James White's Fort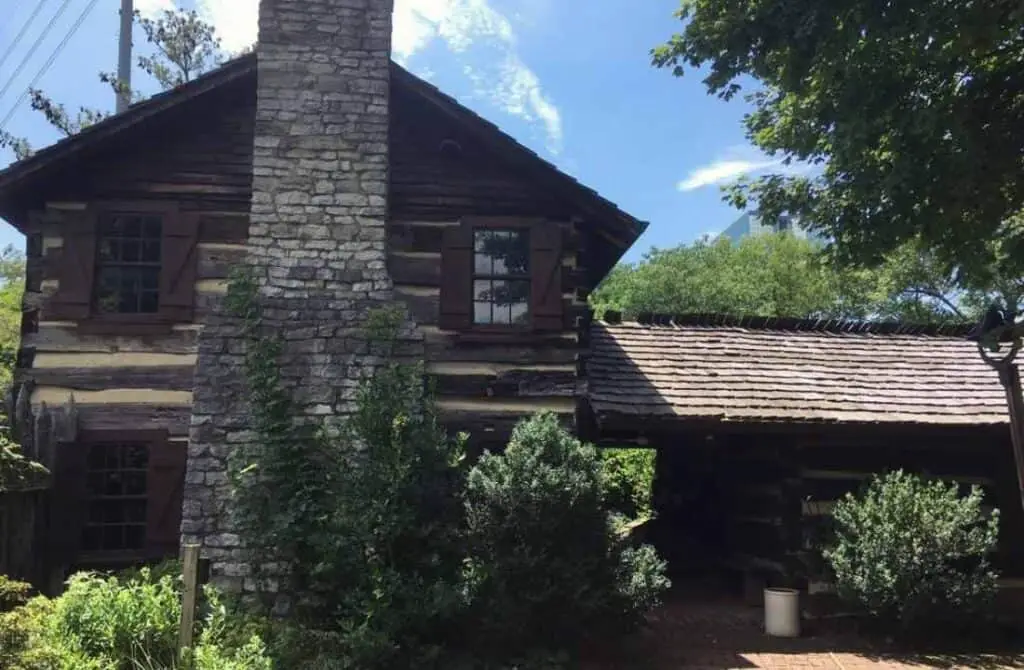 James White is credited as the founder of Knoxville, and this fort is home to his 1786 house. It's another house-turned-museum where you can see the frontier life the founder lived.
Inside, you'll get to see a map of the city's original layout. Other parts of the house like the kitchen, blacksmith shop, and weaving house have displays in them.
Sometimes they would host special events, workshops, among others.
Visit the website: James White's Fort
Market Square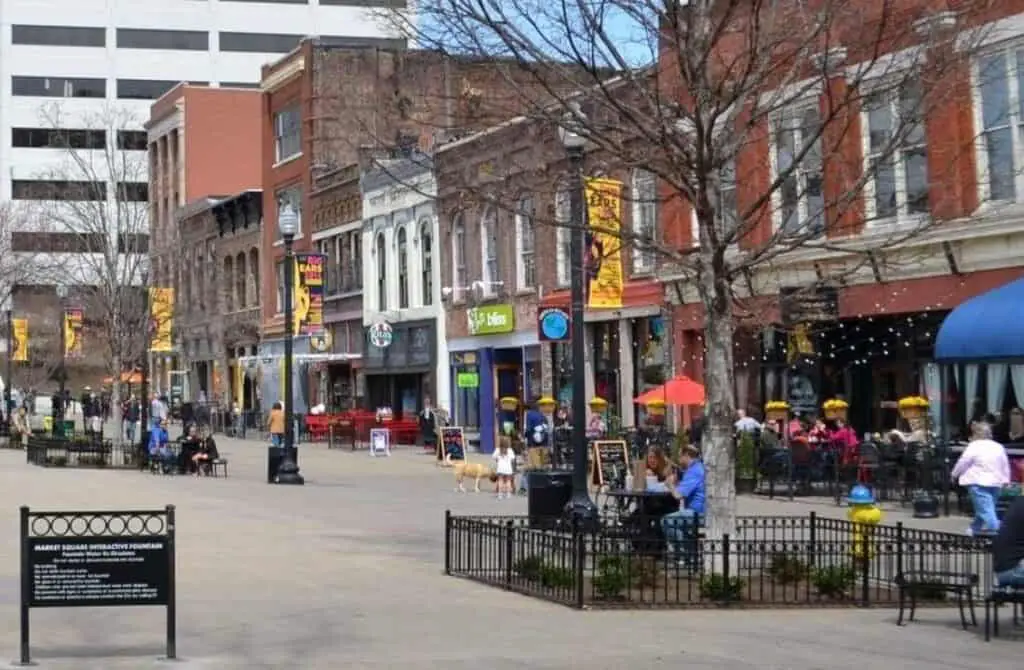 If you really want to get a taste of what the Knoxville community is like, take a walk in Market Square.
The Square is the center of the community, commerce, and many live events. It's the place to go for locals and tourists alike. It's just a fun place where people gather, and you'll find local shops, restaurants, and bars.
If you're lucky, you might catch outdoor concerts or even Shakespeare on the Square while you're here. During May through November, they hold a Farmers Market here for local farmers in East Tennessee.
You'll find lots of regional and local goodies and fresh produce.
Ijams Nature Center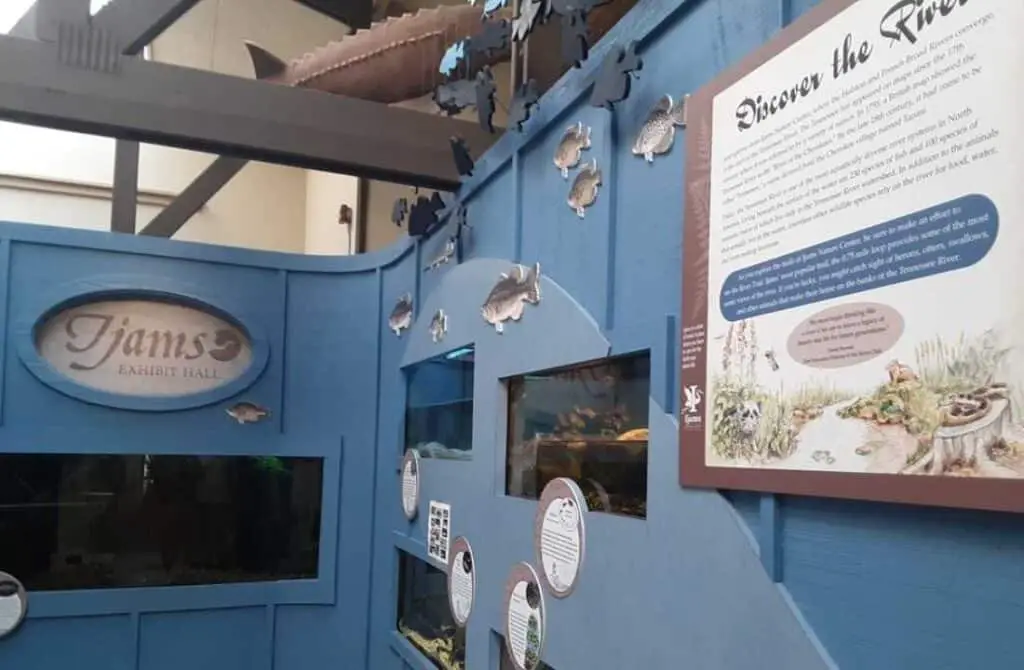 An outdoor adventure awaits you in Ijams Nature Center! The place is a volunteer-run nature center that is all about environmental education and outdoor recreation.
It's located just 3 miles from Knoxville and spans 300 acres of land. It's a sanctuary for wildlife with animals making the center their home.
There are educational programs focused on kids surrounding the animals that are in their care.
Here are some of the other things to do here:
They have 10 miles of walking and hiking trails;
Mead's Quarry Lake offers canoeing, kayaking, and paddleboarding;
Rock climbing section inside;
The River Boardwalk looking over the Tennessee River;
Museum of East Tennessee History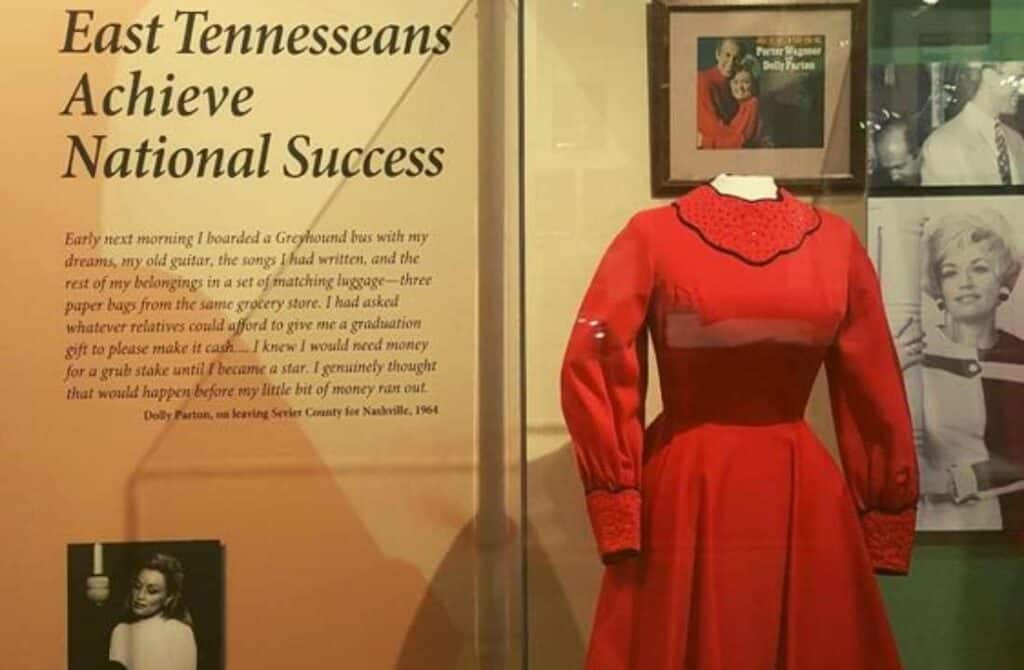 The Museum of East Tennessee History has a vast collection that highlights the locals' personal stories.
One of their main exhibits is entitled "Voices of the Land: The People of East Tennessee." If that's something you'd like to learn more about, head to this museum.
Its many interactive features and displays also make them enjoyable for kids. So don't worry about bringing them along, they surely won't get bored.
With over 13,000 artifacts in their permanent collection, these include textiles, Civil War relics, and artworks.
Muse Knoxville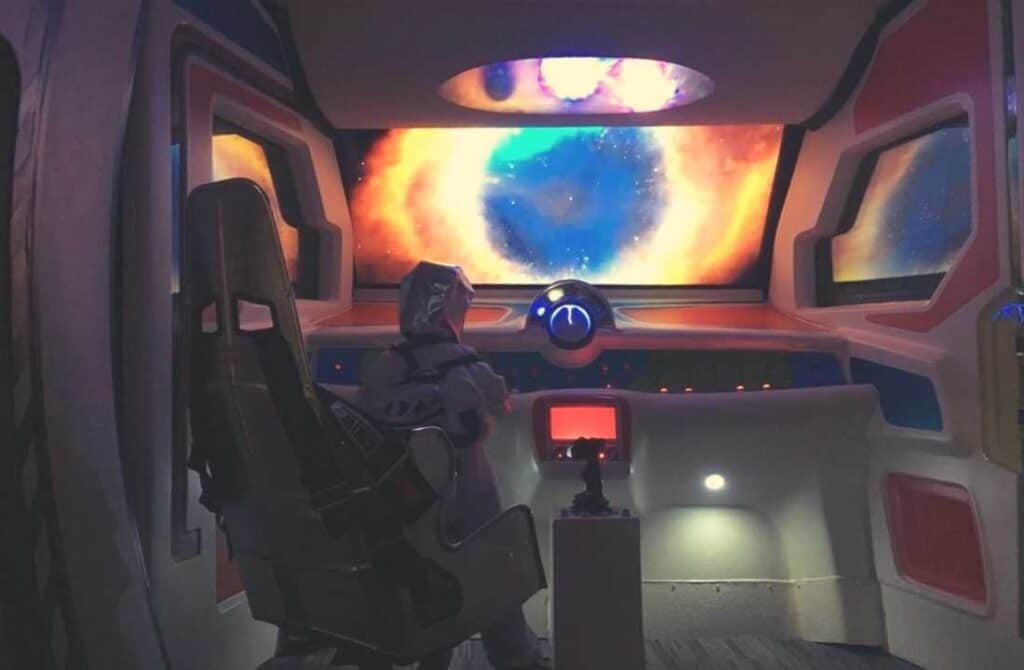 Knoxville's many attractions are designed and catered towards children; the Muse Knoxville is just one of them.
The children's museum includes interactive exhibits, hands-on activities, and displays on Science, Technology, Engineering, Arts, and Math (STEAM).
They separate their exhibits into different sections per topic, i.e., construction, nutrition, etc.
The museum also has the only planetarium in the city, so it's a good chance to take your kids there. The Muse is a huge place and can take up the kids' whole day, so buckle up, Moms and Dads.
Knoxville Botanical Garden & Arboretum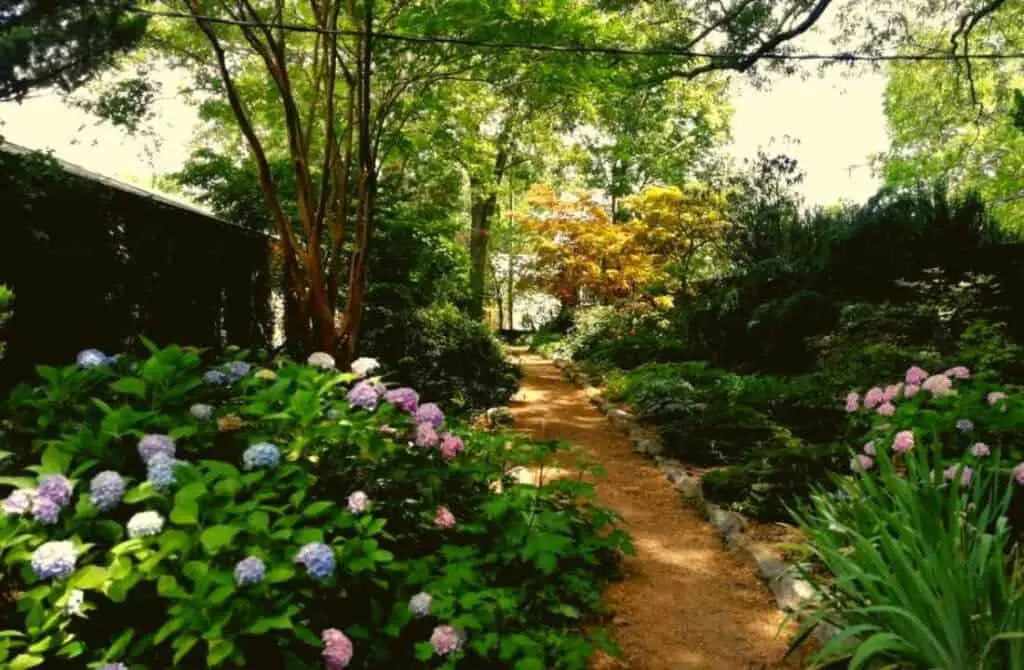 Did you know that the author of the book "Secret Garden," Frances Hodgson Burnett, used to live in Knoxville? The garden in her book bears a likeness to the same Secret Garden that lives in the city's Botanical Garden.
The Secret Garden is a fun experience that can be a good time to explore. It's got its own nooks and cranny, an elegantly designed flora, and different rooms.
The garden has a 0.9-mile walking trail where you can see the garden's beauty to its fullest. You'll see 2 miles of stonewall borders, 8 display gardens, and greenhouses.
Tennessee Theater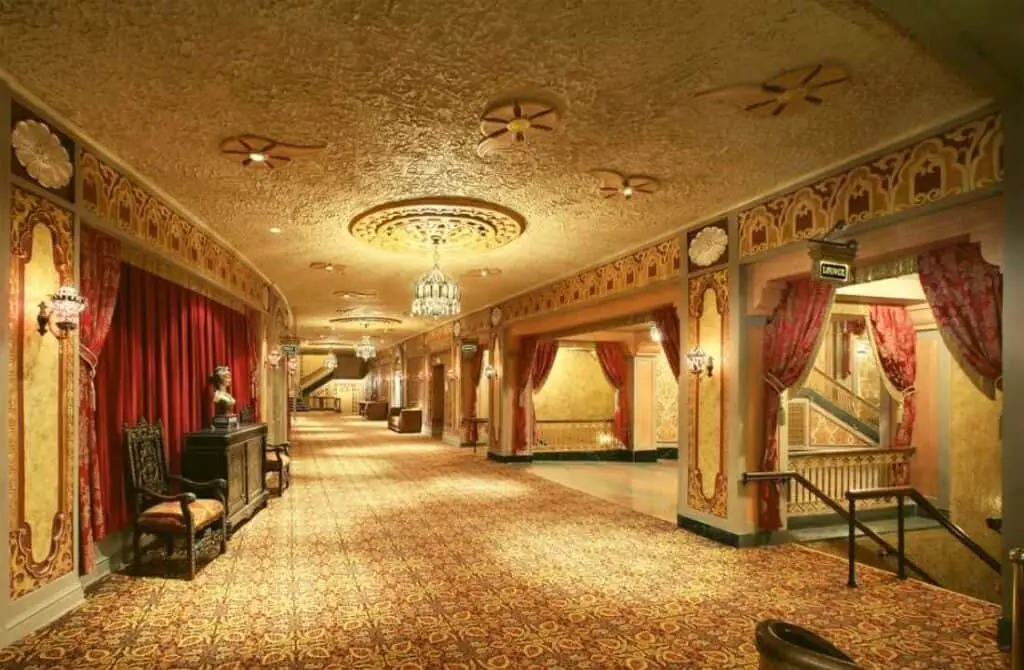 The Tennessee Theater is as vintage as it comes with Spanish-Moorish style architecture, grand chandeliers from its golden days, marble floors, and Asian textiles. A step inside is like going back in time, and it's a great experience.
When it opened in 1928, it was lauded as the most beautiful theatre in the South. Now, it's listed on the National Register of Historic Places and is the Official State Theatre of Tennessee.
If you have the time, catch a performance or a show. Both Knoxville Opera and Symphony Orchestra perform in the theater.
Navitat Knoxville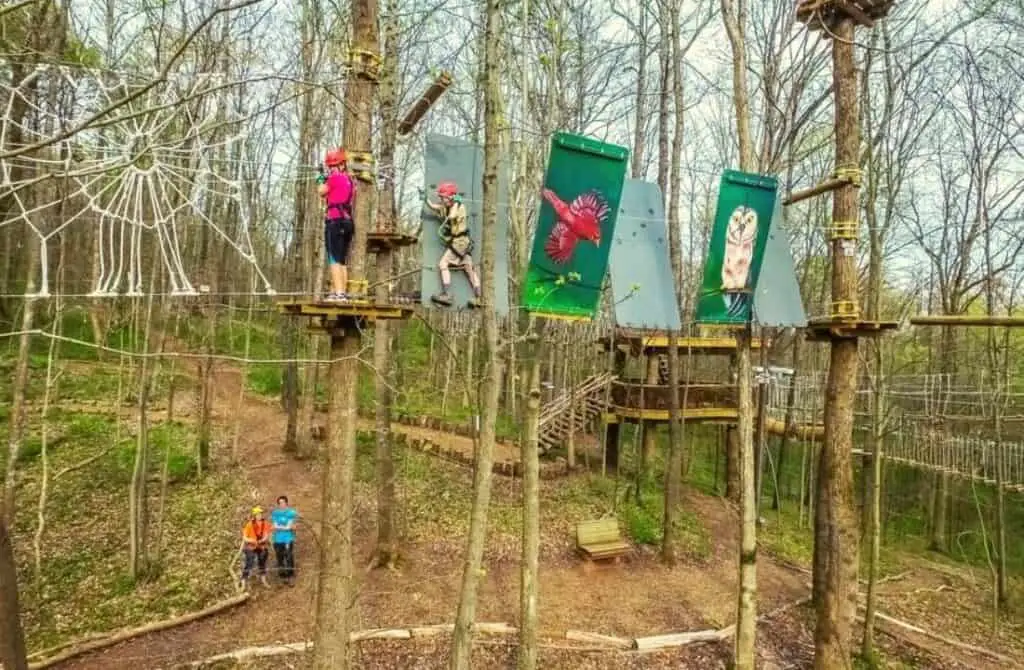 Craving a little adrenaline rush? Navitat's tree top zipline adventure can surely give you that rush.
The adventure park is conveniently located inside the Ijams Nature Center, so you can head over here after a swim or hike.
The park has 6 trails from easy to extreme categories, with different adventures in them. These include zip lines, bridges, climbs, etc.
You don't have to be an expert to join in on the fun. They have experiences for little kids starting from 7 years old.
Blount Mansion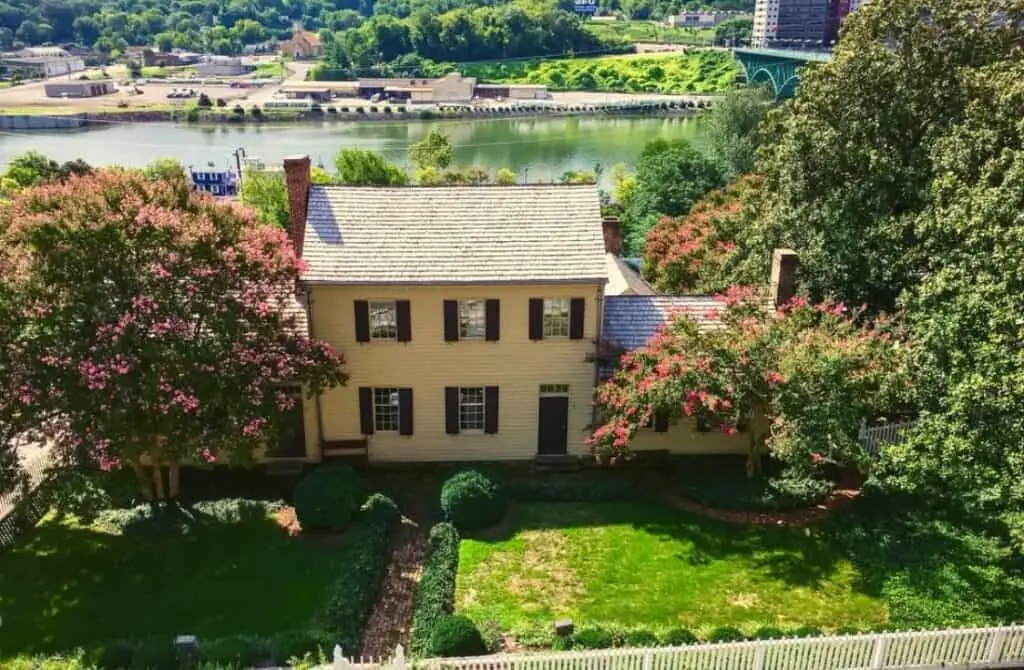 Blount Mansion was a part of history all the way back in 1792 as the house of the first and only governor of the Southwest Territory, William Blount.
He was a significant figure in Tennessee's history as a signer of the US Constitution. The house (and its owner) also became instrumental in Knoxville becoming the state's first capital.
The house-turned-museum is fun in itself. Its architecture and style were a little ahead of its period, and it's still a beautiful house today.
The museum highlights the story of Knoxville and is the oldest operating museum in the city.
Peter Kern Library Speakeasy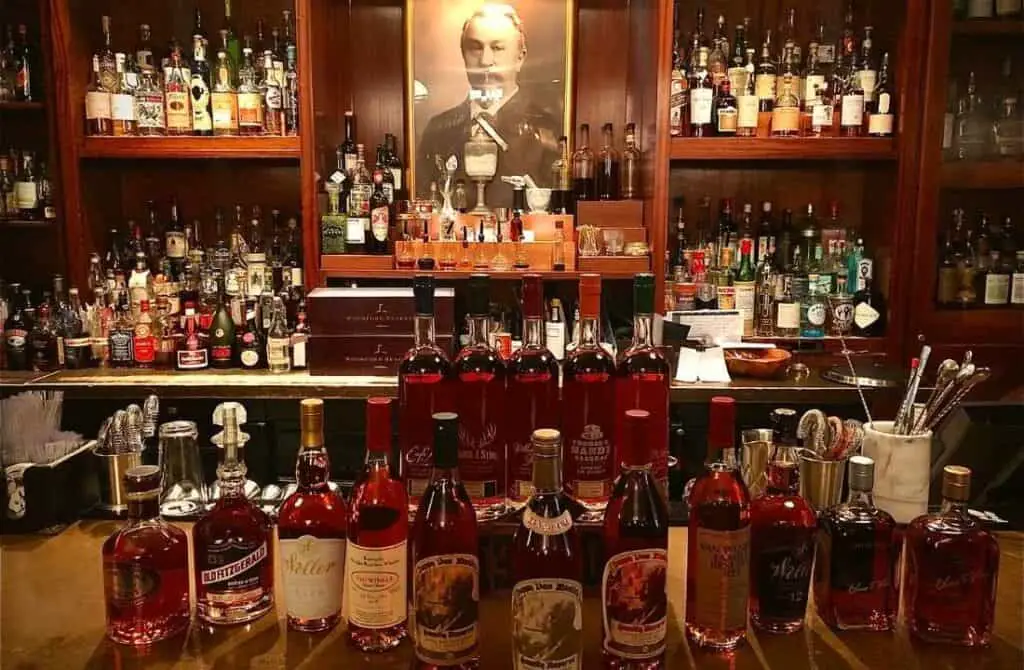 Add a little mystery and intrigue to the trip by going to a speakeasy bar! The mysterious spot was only known by select locals and tourists but is now an open secret.
This unique bar is hidden away in the Kern building near the Oliver Hotel.
Try one of their cocktails and indulge in that intriguing vibe that comes with the place.
Where to eat
This scruffy little city is full of impressive culinary spots and, of course, some Southern comfort foods. Hit up these restaurants to get a taste of Knoxville:
Where to stay
Staying downtown is often the way to go if you're visiting Knoxville. Most attractions are near the downtown area, and everything is within walking distance.
Some solid downtown hotels are Crowne Plaza and Super 8 by Wyndham.
But if you want to experience something new, The Tennessean Hotel is the first personal luxury hotel in the city. And it's really the place to spoil yourself.
Day trips from Knoxville
Knoxville is just one of the cool places in Tennessee, and there is so much more you can stop by.
The Great Smoky Mountains National Park is a necessary stop and is the must-see location here in Tennessee. It's less than an hour from Knoxville.
Chattanooga is also a good option, a chock full of history and culture. It's less than 2 hours from the city.
Cumberland Falls State Resort Park has impressive waterfalls to wow you if you're looking for more nature. It's also less than 2 hours from Knoxville.
Other destinations are Blue Ridge, Georgia, and Roanoke, Virginia.
Going to Washington? Be sure to check out our article on the best things to do in Bellingham!
Frequently Asked Questions
Is Knoxville a walking city?
Yes, Knoxville is a very walkable city with a walk score of 80.
Is it safe to walk in downtown Knoxville?
According to various sources, including Inside of Knoxville, Tripadvisor, and NeighborhoodScout, downtown Knoxville is generally considered safe for walking. While it is always important to take precautions and be aware of your surroundings, incidents of crime are relatively low in the area.
What is the trendy area of Knoxville?
Knoxville has several trendy areas, but one of the most popular is the Old City. This historic district is located just east of downtown and is known for its vibrant nightlife, art galleries, and trendy restaurants. Other popular neighborhoods in Knoxville include Market Square, Bearden, and South Knoxville (SoKno), each with their own unique character and attractions.
You might also like:
things to do in knoxville tn, fun things to do in knoxville, knoxville things to do, things to do in knoxville tennessee, things to do in east tennessee, things to do in knoxville with kids, knoxville attractions, what to do in knoxville tn, things to do with kids in knoxville