Hattiesburg is typically known for being the stop-over on your way to somewhere else. It's sandwiched by six major US highways — Interstate 59, highways 49, 88, and 11.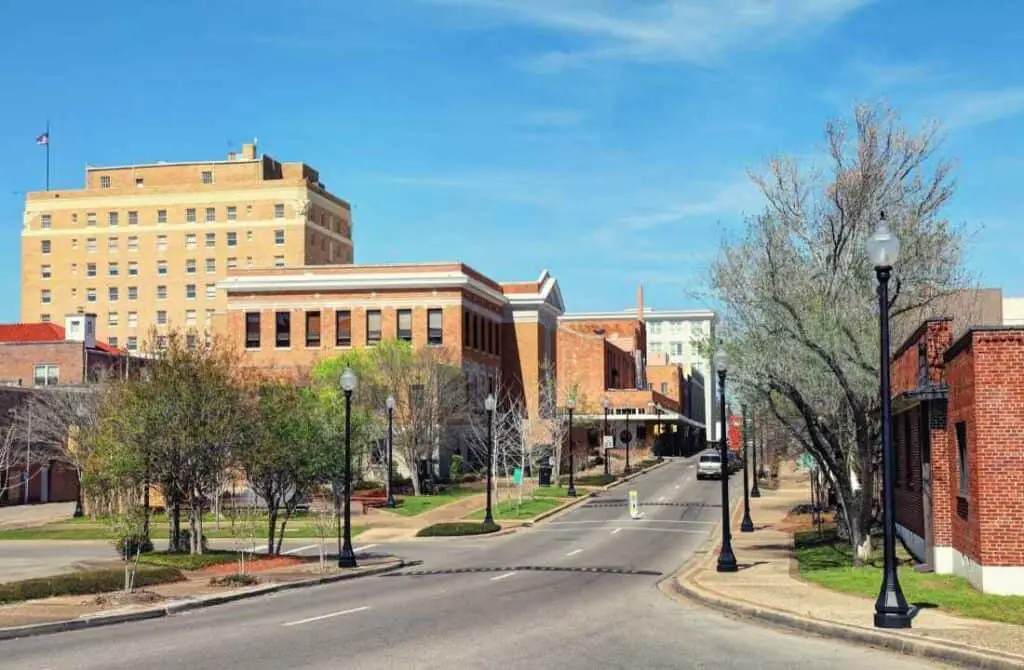 It's locally known as the Hub City because of that. But Hattiesburg is not just a crossroads; it also has fascinating things to show. Put this city down in your itinerary for a change, and you might be surprised what you find.
The town is found between Meridian, Mississippi, and New Orleans. It's a two-hour drive from the city to New Orleans and an hour and a half to Meridian.
Hattiesburg has that Southern charm you need in your trip, with loads of attractions on history, African American, heritage, and outdoor activities. It's also the birthplace of many famous blues musicians.
Here are 15 of our top picks for things to do in Hattiesburg, Mississippi!
Kamper Park and Zoo
The Hattiesburg Zoo is certifiably the best attraction in the city. It's a 12-acre zoo located in a beautiful spot in Kamper Park.
The zoo has so many things to do, and here are just some of them:
High Ropes Adventure Course: a four-stories ropes course that's kid and adult-friendly.
Touch Africa Petting Zoo: An up-close encounter where you can pet and feed African animals.
Australian Wallaby Walkabout: Another close encounter opportunity but with Australian animals!
Splash Pad: Take a break from the fun and cool off in a splash pad.
Sloth Experience: This experience comprises an animal kitchen tour, preparing sloth diets, and a possibility to feed and pet a sloth!
There are also picnic areas, a carousel, and a train that takes you through the zoo. During holidays and events, the place is also decorated for the occasion.
Longleaf Trace Trail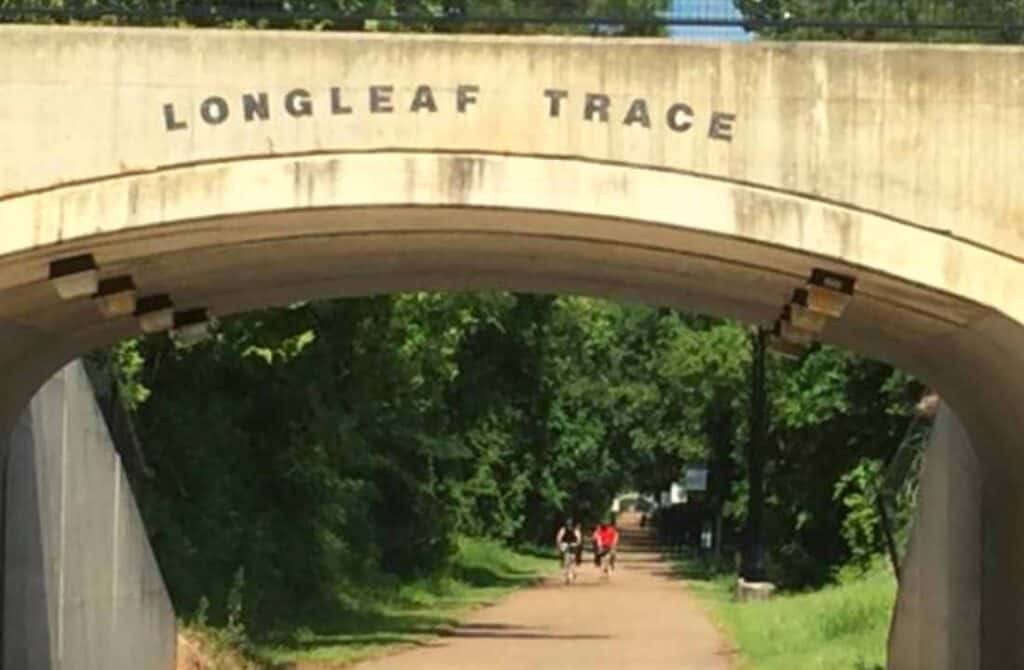 The Longleaf Trace Trail is quite the popular trail in the area and is used for local competitions. It's nestled between Hattiesburg and Prentiss, Mississippi, but most of it is inside Hattiesburg's outdoors.
The 41-mile trail gets traffic from bicycles, pedestrians, equestrians, and rollerblades.
The trail includes fire roads, logging roads, and several single paths. It's got eight rest areas and can be entered through the Southern Miss campus. The trail is wonderfully shaded by pines all year round.
Check out the very handy map with mileage chart to plan your route: Longleaf Trace Map
Downtown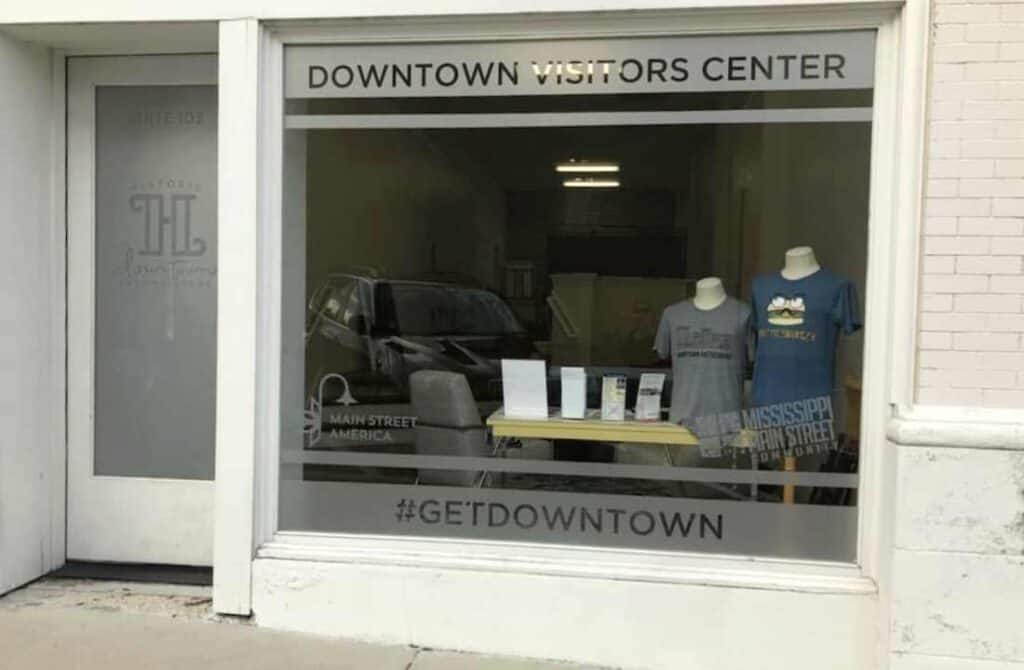 You can still see the history and heritage of the community in Downtown Hattiesburg. Still, it's slowly being reinvented with new businesses and restaurants.
The city center is still a wonder, with varying architectural styles and a heavy emphasis on art. Just walking downtown, you'll notice a lot of art installations and murals. They also keep the spirit of the community alive with tons of seasonal events.
They've got live music, Craft Beer Fests in the summer, and Christmas events.
Getting around is simple since everything is near and easy to walk around. There's a guided walking tour if that's more your style.
Southern Prohibition Brewing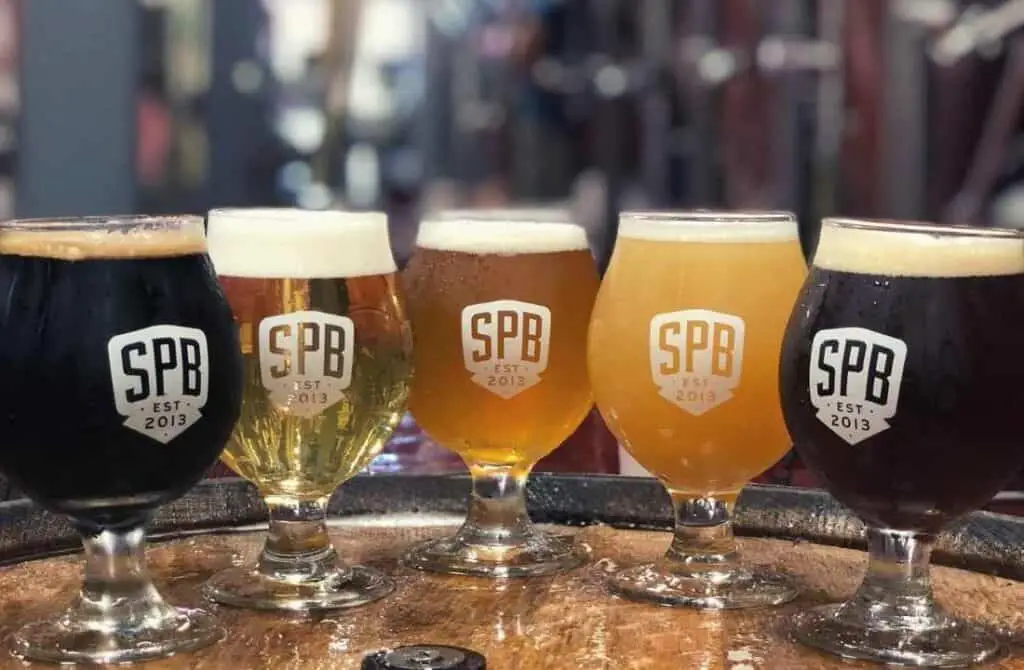 On your trip downtown, swing by Southern Prohibition Brewing for a good old glass of beer. The brewery is a popular go-to in the city for local and craft beer. Their selection is broad, and their facility is said to be modern and high-tech compared to others.
You can take a tour on Saturdays where you can get a behind-the-scenes look at how their beers are made. Plus, snag up some samples of their drinks.
Take your beers to-go or spend an afternoon on their outdoor patio.
Mississippi Armed Forces Museum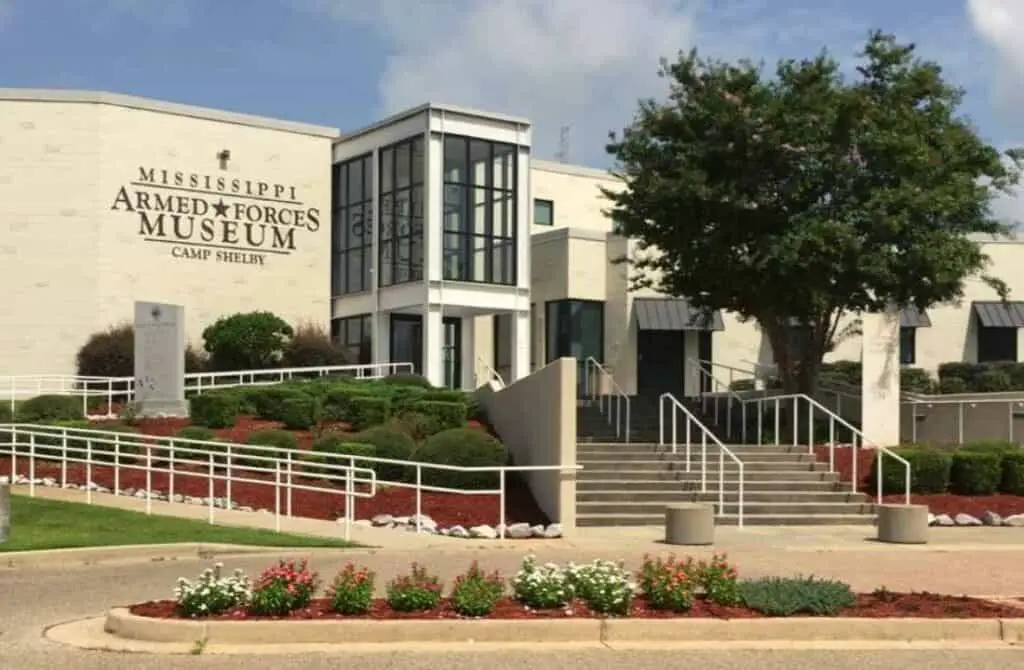 Dive into the stories and history of Mississippi's military in this museum. It was started by two veterans and is a place to honor veterans.
The museum has a lot in its collection. There are eight galleries with artifacts, documents, and outdoor exhibits.
Some of their displays include World War I & II, the Vietnam and Korean War, and late 19th century conflicts.
link: https://armedforcesmuseum.us
African American Military History Museum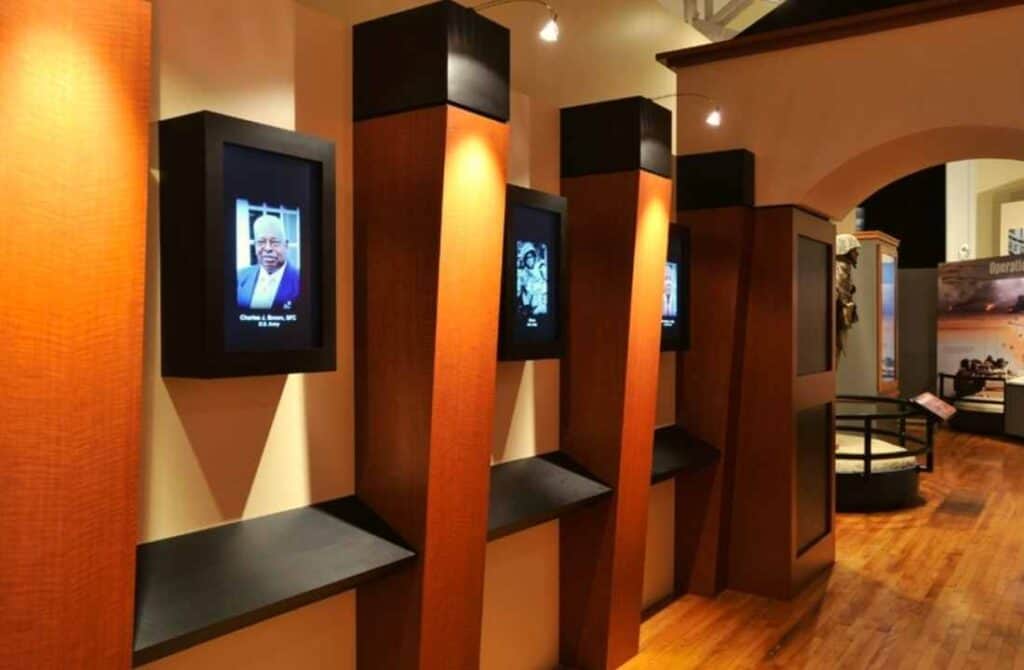 The African American Military History Museum is an essential piece of the community's heritage.
Here, they highlight the lives of African-American soldiers who served as far back as the Spanish-American War. These include famous names like Jesse Leroy Brown, the first African American aviator.
You can find the museum in a building that's both a landmark of the city and listed on the National Register of Historic Places.
Volunteers originally built it as a USO club for black soldiers in 1942. To this day, it is still the only USO museum built for African-American soldiers.
Pocket Museum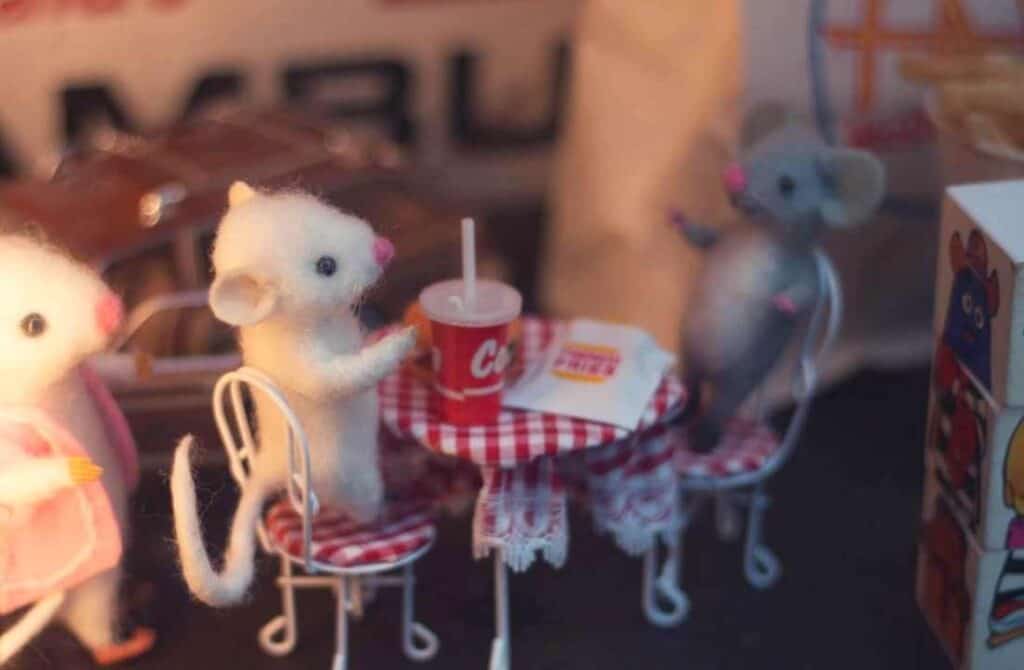 Can you find the tiniest museum in Mississippi? Pocket Museum's location is a secret, but you can find some clues on their website or go through the Public Art Mural Trail.
Another quirky thing about this is the museum's collection changes every month, so there's always something new to explore.
Their May exhibit was all about ramen noodles and said to be "brought to you by hungry former college students." The museum is funny, entertaining, and will guarantee to give you a good time.
Ashmore Vineyard (Closed Temporarily)
Ashmore Vineyard is a hidden gem in nearby Moselle, Mississippi. This vineyard offers a unique experience for wine enthusiasts and nature lovers alike.
It is like a treasure trove of muscadine grapes that visitors can pick themselves and pay by the pound.
The vineyard is surrounded by lush greenery, and the air is filled with the sweet aroma of grapes. It's like stepping into a secret garden where you can escape from the hustle and bustle of everyday life.
All American Rose Garden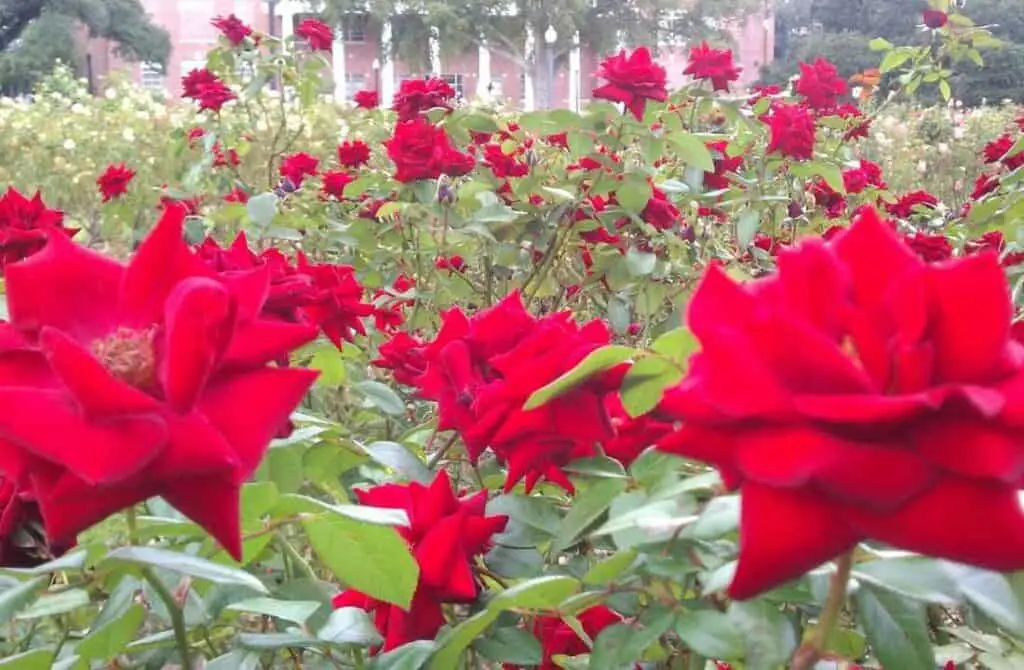 Welcome to a beautiful rose garden housing over 800 roses. This garden is also called the Southern Miss Rose Garden because of its location on the Southern Miss campus.
The peak season happens between mid-spring to fall, where the flowers are truly amazing to see.
The roses are well taken care of, so you won't be disappointed with your visit! They have 36 varieties of the flower and a selection of roses that cover the grounds.
Mississippi Blues Trail
The Mississippi Blues Trail invites you to explore the city where these famous musicians live and learn more about their lives.
The trail crosses through different areas in the town with markers on street corners, cemeteries, churches, etc. 
These markers can tell you all about the history of blues in Mississippi. And some fun facts about the famous blues musicians that lived here.
Even if you're not a huge fan, it can be an exciting trip. Primarily since Mississippi is known to be the birthplace of the blues.
The Lucky Rabbit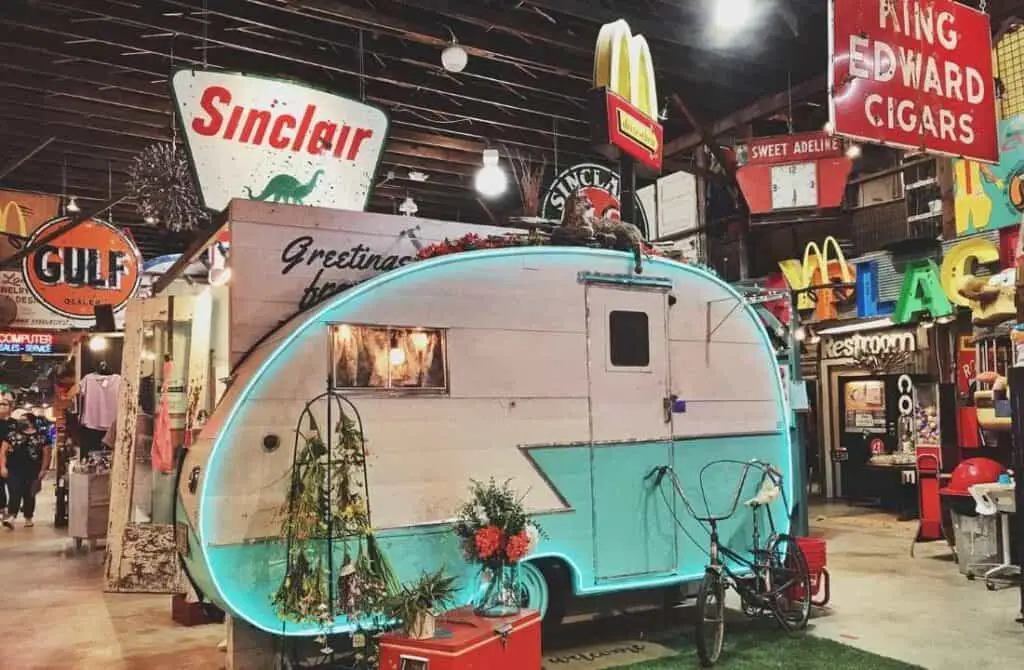 Are you a fan of thrift shopping? Still looking for that souvenir to bring back home? You're in luck, the Lucky Rabbit can offer you lots and lots of trinkets to choose from!
The shop is a little bit of everything; a thrift store, vintage shop, and self-described as an "eclectic vendor-based nostalgia store." Sounds interesting?
They love over-the-top displays that trigger that nostalgic feeling in you. Be prepared to see old arcades, cola machines, and retro video games. And some of these are still in working condition!
Public Art Mural Trail
In Hattiesburg, art is very celebrated and encouraged. The creativity in the community is fantastic, and you can see it in this Public Art Mural Trail. The trail has over 20 murals and some sculptures scattered around the city.
A lot of them are easy walking distance from each other and are perfect spots for photos. They're beautiful works of art done by locals and can be seen on the side of buildings or alleyways.
You'll see not only these beautiful murals but also get the chance to explore Hattiesburg!
Alley Cats Southern Axe Throwing Co
Go for something unique by trying out ax throwing! It's an exciting and surprisingly popular destination for tourists in the city.
Ax throwing is exactly like darts, except you're using axes. It may seem dangerous, but it's safe and doesn't need any minimum skill level. As long as you're over 10 and wearing closed shoes, you're welcome to try your hand at this.
If you'd rather watch friends and family, you can do so with food from their local eatery or craft beer from the bar.
Visit their website: Alley Cats Southern Axe Throwing Co.
Mohawk Steel & Glass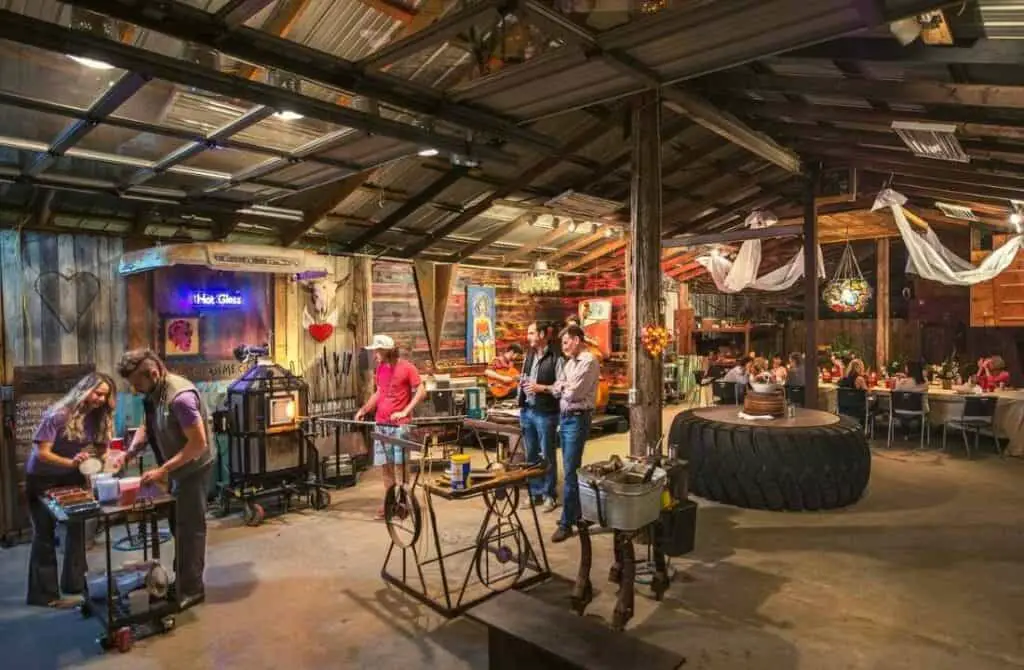 Another place that doesn't require special skills is Mohawk Steel & Glass. Aside from shopping for gorgeous vases and glass sculptures, you can also make your own!
Try the subtle art of glass blowing, with knowledgeable guides with you every step of the way. You can choose what kind of glasswork to do.
You can do an ornament, a sculpted flower, a paperweight, a vase, and so much more!
Okatoma Creek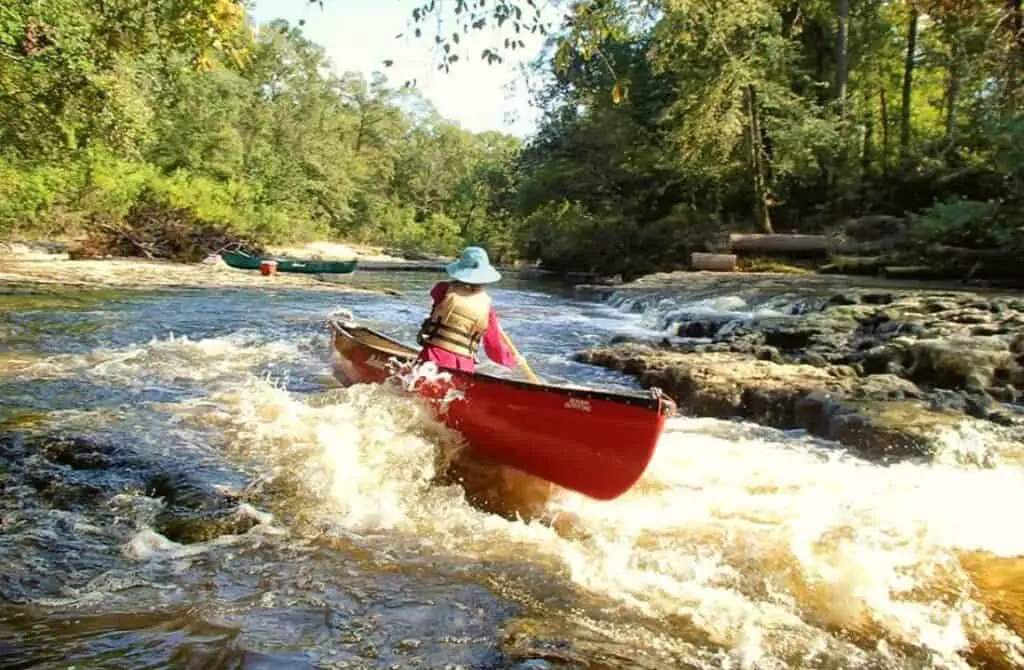 If you're looking for an adventure in the outdoors, Okatoma Creek can offer you plenty of time for fun in the water. The creek is part of the Bouie River and is twenty minutes from downtown Hattiesburg.
It's a great place to do several water sports like kayaking, canoeing, swimming, and paddleboarding. Kayaking is the most popular and preferred one to do here.
Whatever you choose to do, you can get all your necessities in the Okatoma Outdoor Post. Have fun in the water!
Paul B. Johnson State Park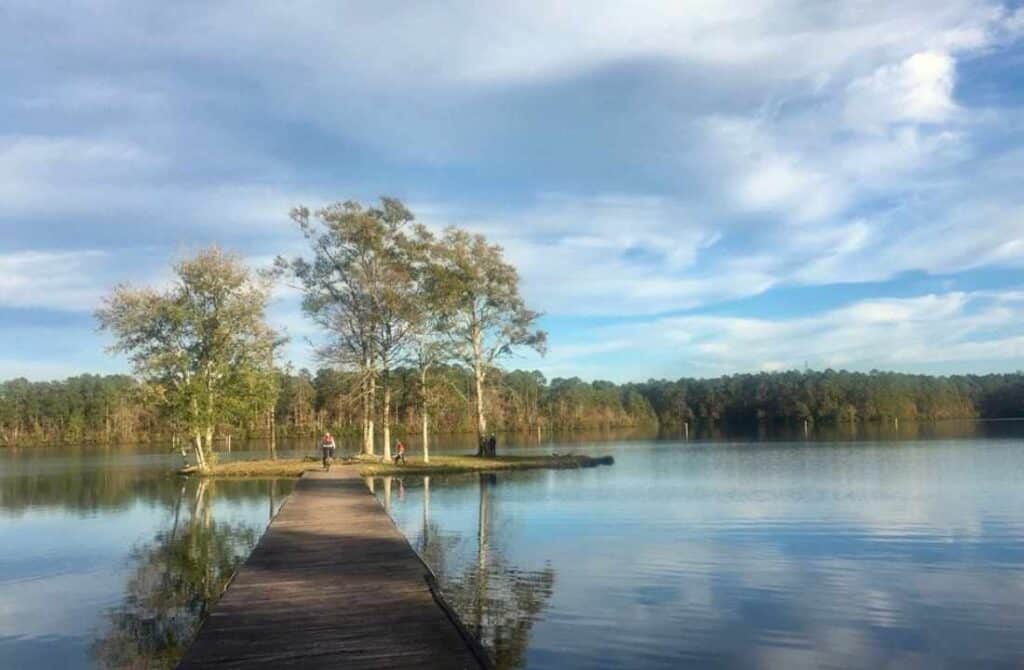 This state park is about 20 minutes from the Southern Miss campus and about 10 miles from the city.
It's still a popular destination for its beautiful outdoor scenery and many recreational activities. You can camp and choose from their 25 camping areas or rent a cabin with 16 rentals available.
Paul B. Johnson State Park is also right by the shores of Geiger Lake. The lake is often populated by fishermen.
A trip here could be the break you need for fresh air. You'll be surrounded by tall pines and huge oak trees. Then be lulled to peacefulness by the lake's waters.
FAQs:
Where to eat
Hattiesburg offers many Southern comfort food, but here are just a few recommendations we have: Crescent City Grill, Depot Kitchen & Market, Birdhouse Cafe, Cotton Blues, and The Midtowner.
Where to stay
If you're booking a hotel, try these ones with the best reviews: Holiday Inn Hattiesburg, La Quinta by Wyndham, and Hotel Indigo.
Day trips from Hattiesburg
Going on a day trip? These are just some of the places you might want to explore.
Jackson (under 2 hours), Meridian (under 2 hours), New Orleans (2 hours), and Windsor Ruins at Port Gibson (3 hours).
Going to Alabama? Check out our blog post on the best things to do in Birmingham, Alabama
If you are headed to Louisiana, visit our post on the best things to do in Baton Rouge!
You might also enjoy:
things to do in hattiesburg ms, hattiesburg ms, fun things to do in hattiesburg ms, what to do in hattiesburg ms, things to do near me, hattiesburg things to do, things to do hattiesburg mississippi