The South has a lot to offer and Louisiana even more so. It's a state filled with culture and history that a single trip to New Orleans won't be enough.
Come and travel to this charming town of Monroe, Louisiana, for the off-the-beaten-track adventure.
Monroe is a city in Louisiana, located across the Ouachita River. This river runs through Arkansas and Louisiana and is the 25th longest river in the country.
Monroe also has a twin city, West Monroe, less than 10 minutes away. But if you're coming from the big city of New Orleans, it'll be around a 4-hour drive. 
The city is primarily known for Joseph Biedenharn. He's an iconic local who became the first person to bottle Coca-Cola. Not only that, but he was also one of the founders of Delta Airlines.
The airline had its roots in Monroe city before moving to Atlanta.
The twin cities of Monroe and West Monroe are also a part of the "Sportsman's Paradise," a nickname given to North Louisiana.
Where is Monroe, Louisiana?
The city's history is packed full of exciting anecdotes.
Many of the attractions you'll find are museums dedicated to the community's heritage.
Start your journey with these 15 things to do in Monroe, Louisiana!
Biedenharn Museum & Gardens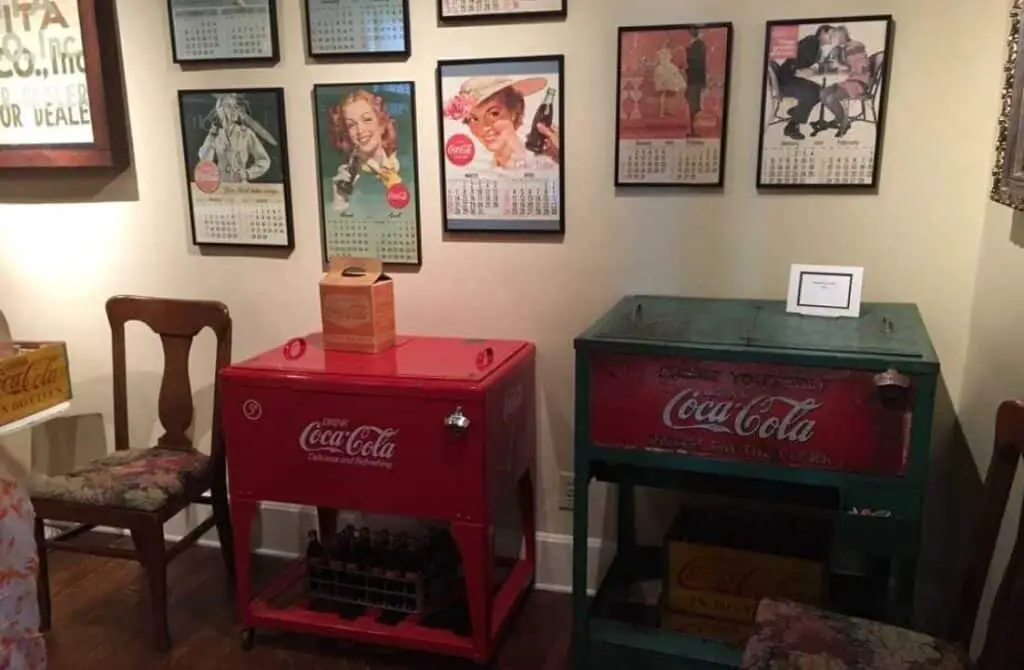 As the most popular guy in town, Joseph Biedenharn's house was turned into a museum.
All of the furniture and decor you'll see inside was preserved from when Biedenharn's daughter lived there.
Aside from a historic house tour, there are a couple of museums included in the property. 
There's the Coke Museum and Bible Museum.
Both are unique in their own way, with rare memorabilia from vintage Coca-Cola signs to an original King James Bible.
Afterward, you can explore the ELSong Gardens, comprising of the Four Seasons Garden, Oriental Garden, and Musical Grotto.
Black Bayou Lake
Interestingly, the Black Bayou Lake is a little bit of both a bayou and a lake.
The bayou was dammed, and the back-fill created the lake you'll see today.
A lot of wildlife lives here and can usually be seen in the spring.
Watch out for alligators, turtles, fishes, and a variety of birds!
The lake is protected by the National Wildlife Refuge.
Many tourists come out here for an escape to nature.
There are many hiking trails, and you can even go canoeing or kayaking in the lake.
If you have time, wait for the sunset and see the picturesque view from the lake.
Chennault Aviation and Military Museum
The museum is dedicated to veterans of both World Wars.
It highlights the contributions of Northeast Louisiana on military and aviation.
There are many exhibitions inside with about 11,000 artifacts in their collection.
They also house military aircraft that are displayed on the grounds.
One of the notable exhibits is dedicated to General Claire Chennault and the Flying Tigers.
Other displays feature Selman Field and Delta Airlines.
You can find the museum in the former classrooms of the Selman Field Navigation School.
Louisiana Purchase Gardens & Zoo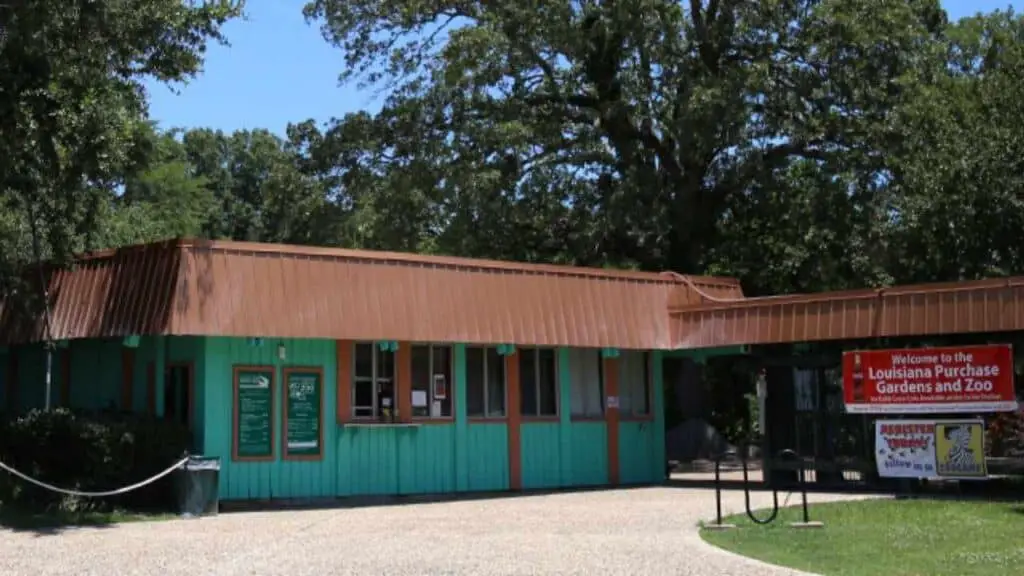 Have a fun family weekend in Monroe's garden and zoo!
The zoo does its best to bridge the local community to nature and animals with around 400 animals and 200 species worldwide.
They have exhibits like their Australia House with animals from the country, the Children's Zoo, and the Hall of Small with an extensive insect collection.
You can also explore their gardens with their intricately designed landscapes and walkthrough greenhouse.
Masur Museum of Art
The Mansur family house turned museum is the largest visual arts museum you'll find in Northeast Louisiana.
The stunning Tudor-style manor is part of the National Register of Historic Places and is dedicated solely to visual arts.
There's a Lower Gallery where you can enjoy films, lectures, and artist talks.
You can also attend one of their art workshops in the Carriage House.
Their collection has about 500 works from regional and local artists and a handful of pieces from famous artists.
They try to make their exhibitions relate to one another and to trends in the South.
Forsythe Park

Monroe has several parks and outdoor recreation areas you can go to, but Forsythe Park is for those days where a relaxing stroll is just what you need.
Located downtown, the park has a 9-hole golf course, children and picnic area, and several walking and biking trails.
It's situated near the Ouachita River, so you can have a view of the river under a shaded shelter.
Northeast Louisiana Children's Museum
Have a little something for the kids and kids at heart here in Northeast Louisiana Children's Museum.
It's an interactive museum where most of the activities are designed to teach children enjoyably.
Activities inside the museum include learning about slime, making DNA, or learning about the human body.
It gives the kids loads of opportunities to play and learn at the same time!
Pecanland Mall
Shopping has never been better in Monroe with the Pecanland Mall. The mall was built on a former pecan farm, thus its name.
It houses more than 100 stores and 6 anchor stores with Belk, Burlington Coat Factory, Dillard's, Dick's Sporting Goods, JCPenney, and Stein Mart.
They also feature a food court that can seat 450 people and a 10-screen cinema.
It's definitely a shopping and food destination with so many souvenirs, dining, and entertainment options.
Northeast Louisiana Delta African Heritage Museum
Heritage and history are a big part of the Monroe community, and you can't find any more proof of that than in this museum.
The Northeast Louisiana Delta African Heritage Museum started in 1994 for the 1960s civil rights movement in Northeast Louisiana.
They aim to preserve the African-American culture through their exhibitions, seminars, and events.
Their collection includes research materials from the event, as well as artworks from local artists.
Flying Tiger Brewery
If you haven't guessed it, this brewery is dedicated to the Flying Tiger squad of World War II.
The Flying Tiger Brewery was the first full-scale brewery in northeast Louisiana with a brewhouse, taproom, and patio, all decorated with Flying Tiger memorabilia.
These heroic beers are made by local residents who want to bring the best beer to you.
You can take a tour of their brewhouse or a sip one of their craft beers in their outdoor seating area.
Downtown Gallery Crawl
Haven't gotten enough art on your trip yet? Here in the Downtown Gallery Crawl, you can visit 10 different art galleries in one day.
These galleries are spread all over Monroe and West Monroe.
The crawl happens about six times a year, every first Thursday of every other month.
This event is made possible by a volunteer group called the Downtown Arts Alliance that wants to provide a fun and educational art experience.
The whole thing is free, and maybe you'll get to make new friends along the way!
Antique Alley
 If the vast Pecanland Mall was too overwhelming, you could visit Antique Alley in downtown West Monroe.
It's a quick trip from Monroe and includes many stores focusing on antique and specialty items.
Find that rare souvenir from vintage furniture, jewelry, to novelty Louisiana items. 
Southern Escape Room
Try a little something different this time by trying to get out of an escape room at the Southern Escape Room.
You and your friends have an hour to solve the room's puzzle, with each appointment having a different theme.
With various clues and riddles to solve, you could be trying to uncover a mystery killer, finding a missing person, or even have a Christmas-themed one!
Landry Vineyards
Aside from their fantastic wine, the Landry Vineyards is known for their Outdoor Concert Series held in their grounds.
They have live music and performances with visitors bringing picnic blankets.
If you miss the concerts, you can still take a tasting tour of their winery by booking an appointment.
They make 20 different wines and holds harvest festivals for their grapes that you can actually participate in.
This family-owned vineyard is located on the West Monroe hillside.
Lincoln Parish Park
If you're looking for more outdoor adventures, Lincoln Parish Park is for you.
The park is located between Shreveport and Monroe but is in Ruston, Louisiana.
Ruston is only about a 35-minute drive from Monroe and is definitely worth the trip.
There are so many activities to choose from.
There's the 30-acre Hoogland Lake for swimming, fishing, and boating.
The whole area is also so picturesque, especially during the fall season.
There have camping sites, picnic areas, and a children's playground called Legacy Park.  
But the park is best known for its trails.
Their 10-mile cycling trail is considered one of the best mountain biking trails in the country.
While their 1.25-mile walking trail goes around the lake.
You also can't miss the small waterfall further in the park.
Frequently Asked Questions:
Where to eat?
Make sure not to miss the South's iconic Po Boy, some tried and tested barbecue, and their many kinds of seafood.
You can try some of these at Warehouse No. 1, Catfish Charlie's, or Waterfront Grill. 
Where to stay?
You can stay at a Bed and Breakfast or hotels like Hamilton House Inn, Comfort Suites, or Hampton Inn.
What's near Monroe, Louisiana?
Besides its twin city, West Monroe, you can take other day trips from the city.
There's Ruston where the Lincoln Parish Park is, only less than an hour's drive.
Northeast of Monroe, there's also Epps, Louisiana, only an hour's drive away. You can visit the Poverty Point Heritage Site in the city.