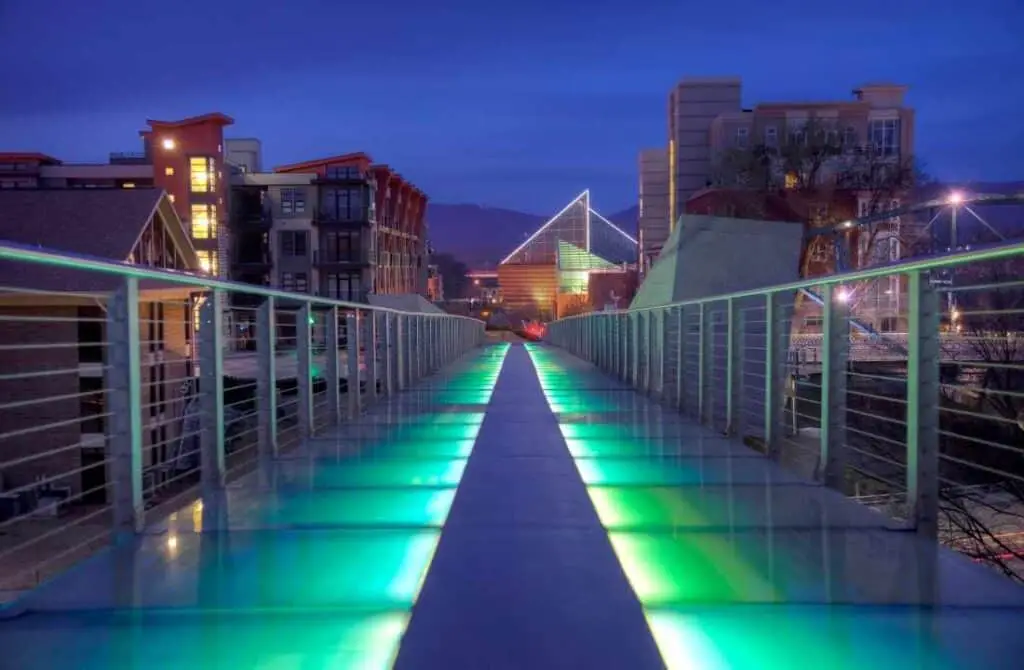 Chattanooga packs a punch for being a small town in Southern Tennessee.
It's got a little bit of everything for all kinds of tourists; from history, culture, food, and best of all, the scenery.
Nicknamed the "Scenic City," its location along the Tennessee River already gives it an advantage over others.
The city is right by the Tennessee-Georgia state lines. It's about two hours from Nashville, about 5 hours from Memphis, but it is only less than an hour from Cleveland.
In neighboring Georgia, it's about an hour to Dalton and almost three hours to Atlanta.
Interestingly enough, Chattanooga was actually a battlefield during the Civil War.
It's also the home of a number of hundred-year-old restored trains.
While the Walnut Street Bridge joined the ranks of one of the world's longest pedestrian bridges.
Find out what else you can do in the city. Here are the 15 best things to do in Chattanooga!