Haby's Alsatian Bakery
Haby's Alsatian Bakery is truly one of a kind. They opened for business back in 1974 and have been going strong ever since.
Haby's offers delicious and authentic baked goods such as pastries, donuts, cakes and breads.
Magnolia Filling Station
The Magnolia Filling Station is a super quaint and cozy shop specializing in
Steinbach Haus Visitors Center
Truly a one-of-a-kind house can be found in Castroville. The Steinbach Haus is a house that was originally constructed in Wahlbach, France sometime betweetn 1618 and 1648.
It was painstakingly disassembled by expert craftsmen, faculty and students from an agricultural college, Lycee Agricole in Rouffach, Alsace, France.
It was then relocated to Castroville via Houston by truck in 1998. It was a 4 year process, and you can visit this small wonder during their visiting hours. Not to be missed!
Hillside Boutique Hotel & Hillside Texas Bistro
If you are looking to get away from it all for awhile and be pampered by a friendly hotel staff. the Hillside Boutique Hotel is what you've been looking for!
They have a spa if you would like to have some bodywork done. The spa has received great reviews. Will definitely help you recharge!
Castroville Poppy House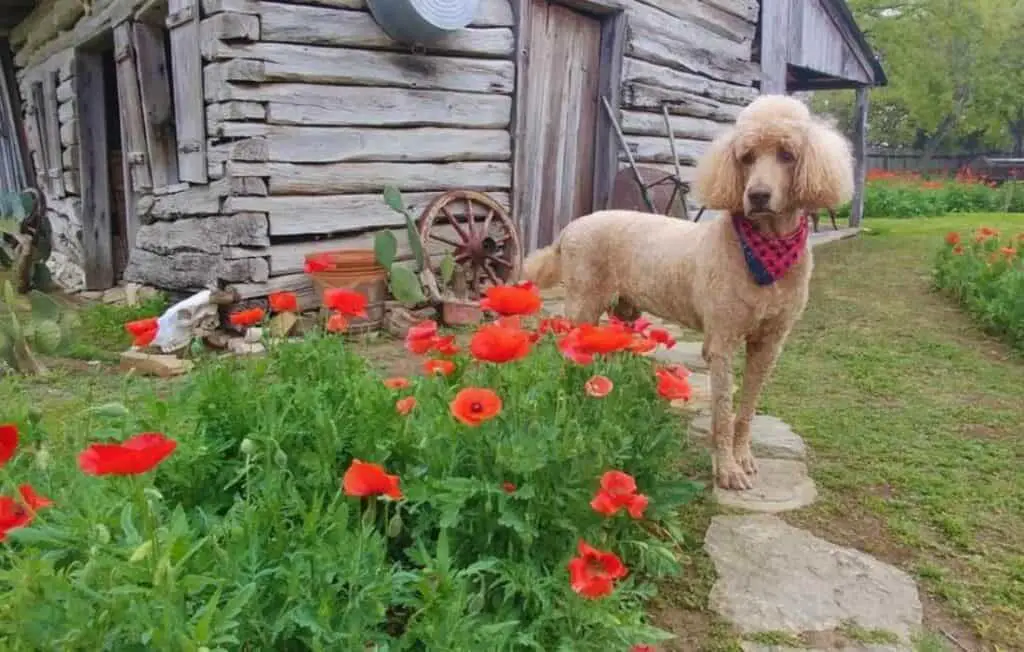 While in Castroville, you definitely want to hop over to the incredibly Instagrammable Castroville Poppy House to get some snaps of the gorgeous poppies.
The bright poppies adorn the grounds of several historic buildings and homes, dating back to the mid-1800's.
Please note! The poppies are only in bloom from mid-March to mid-April.
Medina River Winery
Schattenbol at DeCock Farm
St. Louis Catholic Church
Landmark Inn State Historic Site
Dziuks's Meat Market