Looking for the best Italian in Houston? Houston has a rich food culture, offering a diverse range of cuisines worldwide. Among all the delicious options, Italian cuisine holds a special place in the hearts of many residents and visitors alike.
We've compiled a list of the best Italian restaurants in Houston, showcasing the top places to enjoy authentic Italian flavors and experiences.
North Italia
North Italia is a must-visit in Houston for all the Italian foodies. They have a comforting and welcoming atmosphere, great for a date or night out.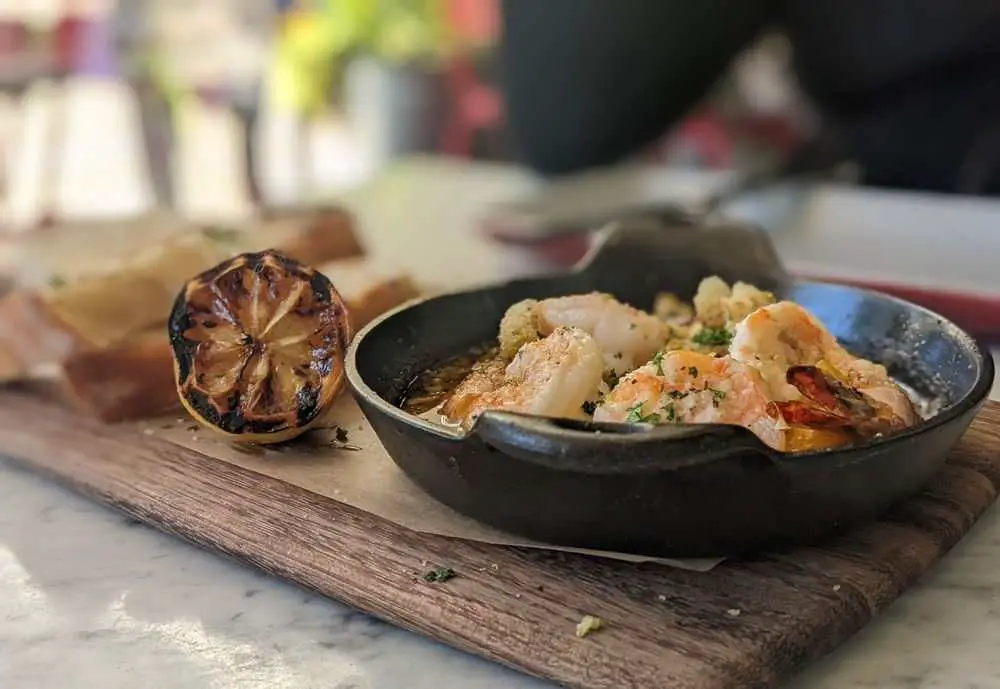 The restaurant's wood-fired pizzas are a standout, as well as the crispy chicken parmesan, served with a side of rigatoni in a rich alfredo sauce.
You can also try their Bolognese, squid ink tonnarelli, and strozzapreti.
Menu: North Italia Menu
Top Review: "North Italia is one of the best Italian places I've tried. From the super great service to the amazing food. I can go on and on. They have a great selection of pastas, pizzas and salads. The pesto pasta is to die for. Literally. Additionally, the truffle bread appetizer is chefs kiss. Mwah. The restaurant has a very nice environment and a perfect place to have a date! It is located in Uptown which has so much to do and the galleria is just down the street. The only downside would be the reoccurring wait times (if you don't have a reservation). I mean which is good for them, that's how you know it's a fantastic place. Also food is pricey but after that first bite you'll forget all about it. A must in Houston!" – Natalie T.
1700 Post Oak Blvd Ste 190 Houston, TX 77056, (281) 605-4030
Trattoria Sofia
Trattoria Sofia is a new addition to the Heights, but it's slowly climbing up the ranks to become the best Italian restaurant in Houston.
They have a rustic décor and ambiance and a beautiful, inviting spot. Visitors say it's a bit more expensive than your typical Italian restaurant, but the quality is definitely great.
People recommend Cacio E Pepe, Bucatini Alla Pesto, and Ricotta Di Pecora.
Menu: Trattoria Sofia Menu
Top Review: "This place is so freaking cute! We sat outside and everything was so beautiful. The ambiance and decor is stunning especially since it was such a nice sunny day. Waitstaff here was super friendly and attentive with our group. We never saw empty glasses! To start off, our group ordered the suppli al telefono and the fritto misto. Both dishes were delicious! They had us fighting for the last pieces! For my entree I ordered the margherita pizza. The ingredients on it tasted fresh and the crust was perfectly crispy without being tough. The pizza is also a decent size so I was definitely full afterwards. Everyone in our group loved their meals and we are already planning our return!" – Alexandra P.
911 W 11th St Houston, TX 77008, (713) 804-0429
Coltivare
Coltivare takes advantage of local and seasonal ingredients and creates fresh and inviting dishes with a garden by their outdoor dining area.
They also get their fresh herbs and salad ingredients right in their backyard. Indoor is excellent for a night out with friends with the vibrant energy of a packed crowd; outdoor is where you can have intimate conversations with the fresh air breeze blowing.
Try ordering their black pepper spaghetti, cacio e pepe, or revival pepperoni pizza.
Menu: Coltivare Menu
Top Review: "This was my 3rd time returning and my best experience yet. I cannot stop thinking about that warm spinach salad. And yet again, surprisingly the chicken dish was the favourite entree. I have a rule for not ordering chicken at restaurants (seems so basic), but that agrodolce sauce was perfection! Def leave room for dessert!" – Lalanica C.
3320 White Oak Dr Houston, TX 77007, (713) 637-4095
La Griglia
La Griglia is a fun, lively Italian restaurant that locals love. You'll be welcomed with their colorful murals, outdoor patio, and excellent friendly service.
They even have complimentary pizza and bread for appetizers. It's a great spot for group hangouts or special events, and it does get packed during peak hours.
Their popular dishes are short rib pansoti, lobster bisque, and duck ravioli.
Menu: La Griglia Menu
Top Review: "An exquisite restaurant located in River Oaks. From the moment you walk in the door and are greeted until you leave and pay your check, the experience was absolutely phenomenal.  Not to mention, we had a group of 16 people. Great place to celebrate with big groups. The appetizer bread is addicting and relatable to pizza. The food melts in your mouth and has such great flavor.  Absolutely recommend, 10/10." – Brittany V.
2002 W Gray St Houston, TX 77019, (713) 526-4700
Paulie's
You can't have a rundown of the best Italian restaurants in Houston without mentioning Paulie's.
This mom-and-pop Italian spot has been here since 1998 and is a Houston institution. They offer simple, classic Italian dishes with generous portions and fantastic customer service.
We recommend trying the Canestri Alla Funghi, and you won't regret it. Other than that, you can also try the spot on Mediterranean pasta salad, or rigatoni Bolognese.
Menu: Paulie's Menu
Top Review: "Clearly this place doesn't need any more people to tell you to order the Canestri Al Funghi but I'll do it anyway. The real reason I wanted to give another 5 star review, though, is because of the incredible, attentive, thorough customer service provided by Thomas! It was a super busy night when we visited with a line wrapped all around the bar but Thomas still took time to sincerely welcome us, answer all of our questions, help us pick a wine, and on and on. This was our first visit to Paulie's and the food alone would certainly bring us back but our experience was made that much better by Thomas! Thank you!" – Aaron W.
1834 Westheimer Rd Houston, TX 77098, (713) 807-7271
Italian cuisine is a staple in any city, and Houston has a lot of top-notch choices. We hope our list of the best Italian restaurants in Houston has inspired you to explore the city's culinary offerings and find your new favorite place to enjoy a delicious meal. Enjoy the flavors of Italy right here in the heart of Texas.
You might also like drooling over these articles:
best italian houston, best italian houston, houston italian, italian houston texas