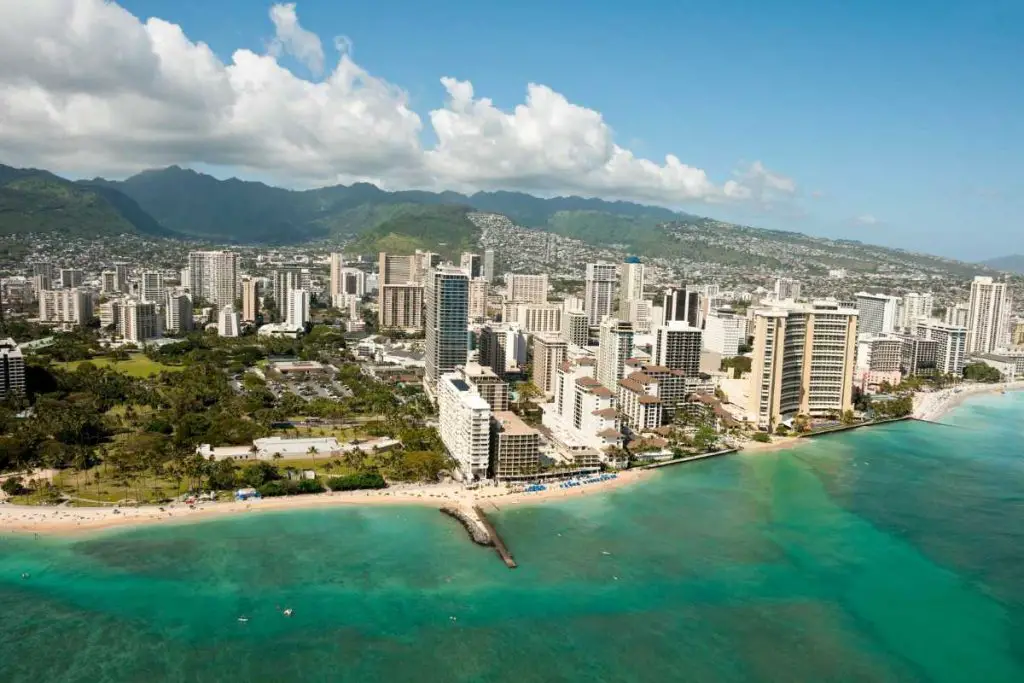 Oahu is the third largest island that makes up the state of Hawaii, recognized for its lush beaches and stunning greenery. It is also home to the state capital of Honolulu, showcasing a melting pot of cultures that make the island lively and engaging. Oahu is a great island to visit and has recently seen an uptick in visitors, with Travel Weekly reporting that the area had the highest occupancy rate in the nation at 88.4%, as of August 2023.

Considering the popularity of Oahu among visitors looking to get a taste of Hawaii's sights and culture, it's important to have a reliable way of getting to your next adventure. Fortunately, Oahu is also known for having great transportation options that make it easy to get around the island. Here, we've compiled a list of the ways you can travel within the area.
By Taxi
For most tourists, taxis are one of the easiest modes of transportation to avail of. They are available in a number of places, including the airport, outside hotels, and most establishments with a lot of foot traffic.
There are also wheelchair-accessible options, such as the Handi-Van, which is a public transit service initiated by the local government to accommodate individuals who need it.

Currently, though, Hawaii is dealing with challenges regarding taxis, as the Honolulu Civil Beat details that 75% of taxi drivers have left the business, and there are only a couple hundred active taxis in operation within the area. This could potentially raise prices for taxi fares and put both passengers and drivers at a disadvantage.
By Car
In Oahu, car rentals are another accessible way of getting around the island. Rental cars offer a lot of privacy as you're the only one using the vehicle for the duration of your rental. Additionally, they make it easier to create your own itinerary since you can drive to desired locations on your own schedule.

This is especially true for those looking to go on a road trip during their stay in Oahu, as a car rental makes it more convenient to reach farther areas. The popularity of this travel method makes it easy to get a car for your trip, as renting a car at Honolulu Airport is something you can do upon landing in Oahu. There are a variety of rental companies located at the airport's Consolidated Rent-A-Car (Conrac) Facility for ease of access, ensuring you can find a deal suitable for you. There is also a wide range of cars available for all budgets, making it an ideal option for people looking to create their own adventure in Oahu.
By Bus
The Oahu bus system also referred to as "TheBus," is another great way to get around the island. Most buses arrive at intervals of 10 to 30 minutes and can grant you access to places around downtown Honolulu and other popular destinations. TheBus even has direct stops to popular tourist must-visits, meaning you won't have to worry about plotting out your routes. For instance, TheBus makes a stop at Honolulu Zoo, which we highlighted in our previous post, "Top Rated & Fun Things to Do in Hawaii".

Tourists can also avail of a HOLO Card, which is a convenient way of purchasing your bus fare ahead of time. This card can be repurchased and loaded with money online or through the various HOLO retail locations within Oahu.
By City Train
In line with using HOLO cards, the same payment method can also be used for Oahu's newest public transportation system. Riding the Skyline train is a novel experience for both locals and tourists alike, as the 11-mile train route was only launched in June 2023. The train has made it more convenient to reach farther distances around Honolulu, and locals also say that it's a great way to sit back and see the beauty of the area from the train windows.

The Skyline is still in its first phase, and the local government says completion of the succeeding lines for the train is expected in 2025 and 2031.