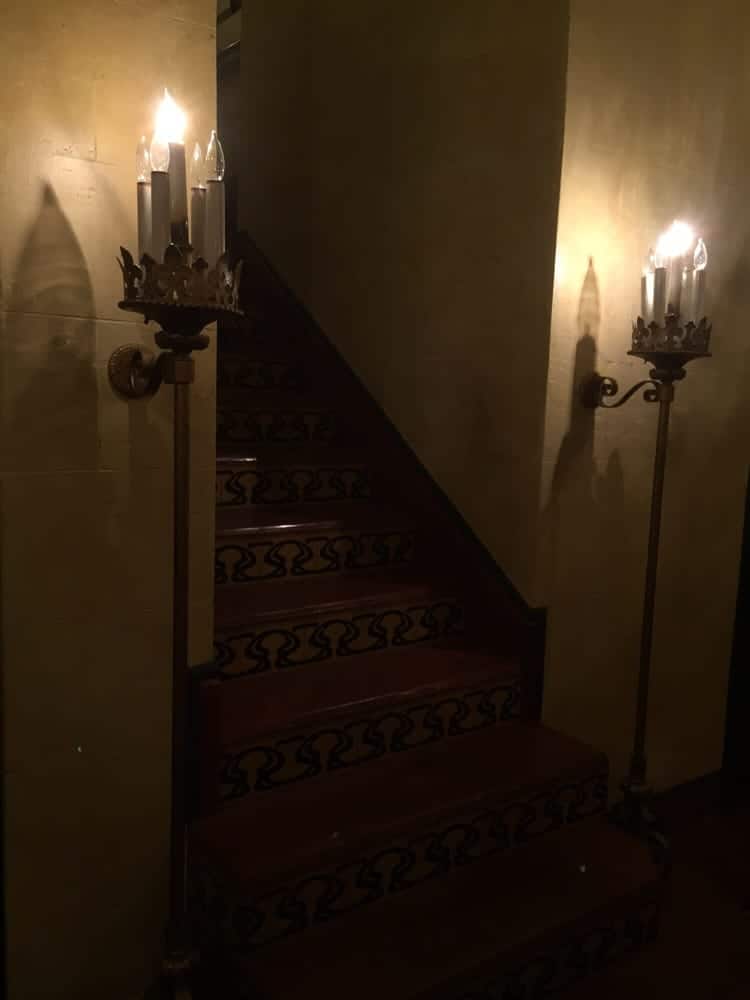 Are some of the hotels in New Braunfels haunted? It definitely appears that The Faust Hotel is! But we'll let you be the judge!
We've selected a few harrowing testimonials from hotel patrons we found on Yelp. They clearly point to visitations from ghostly inhabitants.
Here is the first hotel Patron, Stephanie, sharing her experience.
"This is not a hotel, it is a motel. It is in line with a 1-star hotel and I would quote it at $50/night. I am honestly disgusted that we paid $300 to sleep in squalor. The photos on the site are not an accurate depiction of how it actually is. My husband and I stayed here for two nights to attend a wedding in the area.
At first, I felt like I was checking into the Tower of Terror, which was cool but the second I saw the room I wanted to check out in a heartbeat. Unfortunately, we had to stay there because everything in the surrounding area was booked. The hallway had old furniture randomly placed, and it is very dirty and creepy. It feels like you are in "The Shining".  
The room we stayed in was not even 50sf – the bed took up most of it and the bathroom was smaller than a standard hall closet. The shower, toilet, and sink are on top of each other. I badly burnt my neck with my curling iron because there is no room to move in the bathroom. I don't know how the room and bathroom are up to safety and fire code. We could barely move around the room and there was nowhere to put our suitcases.
Our clothes were piled onto the suitcase because the armoire in the room smelt like death. The lighting is atrocious and the only mirror is a 1/4 mirror hanging on the back of the door which makes you feel like you are in a jail cell. The bed was comfortable but the pillows were not. They provided two coffee pods but no water, and when you asked the front desk for water, they said you could get it from the bar.
Outside of the look and feel of it, the room kept us up. My husband who is not a huge believer in ghosts quickly realized it was haunted. I had the luxury of having sleep paralysis and we both woke up almost every hour because of nightmares.
Things (the room key & other small goods) would go missing in our room and turn up in bizarre places and our bed was somehow freshly made on Saturday- but our things were still on it. I didn't think anything of it until I couldn't find a dust bag with one of my shoes in it during check out.
When we checked out I asked if they found the shoe to give us a call. At the airport, I remembered that they made our bed and thought maybe it was taken by accident with the sheets. I called and asked if the bag was accidentally taken with the sheets when the bed was made the day before.
I was told that the housekeepers who were assigned that floor did not go into that room and that because of COVID they were not servicing occupied rooms. I guess Walter Faust heard me complaining about his hotel and wanted to help out. When we got home, I finally found the shoe in a place where my husband and I swear it was not.\
The night we finally got home, I woke up multiple times in the night freaked out that I would still be in that room. I have never been in a hotel where I've felt traumatized after staying in, nor that I didn't want to be in. All of our clothes smell like mold, and we will need to have our suitcases and bags dry cleaned.
I would not recommend this place to anyone. The staff is excellent, but someone seriously needs to buy it and do a full-on reno. There is a way to preserve the historic charm, but make it conducive to modern living."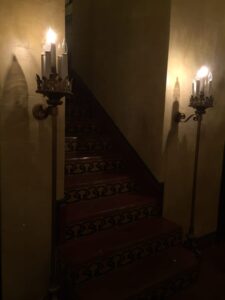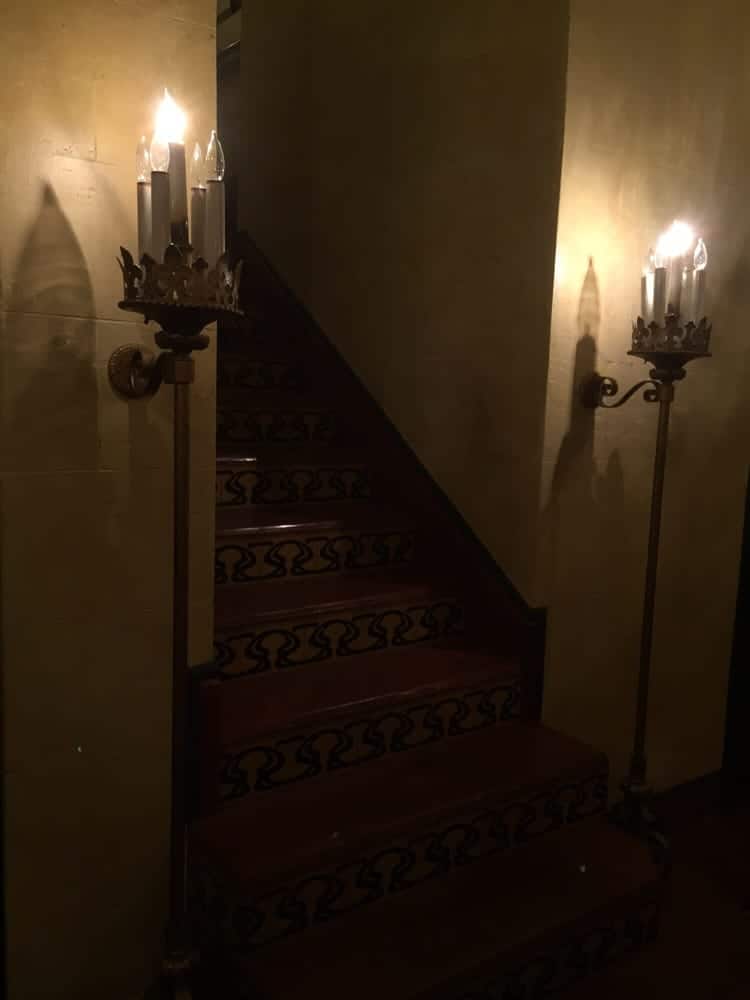 The next experience comes to us from Dustin, who stayed at the hotel in Januray of 2021. 
"So the place is haunted.
Spent the night on the second floor recently, (room 206) the most haunted floor of the hotel. We had a king size room. The rooms are small, modest, and no frills. They do have a TV. And air conditioning and heat via a window unit. The window unit is noisy as hell.
Around 4am I heard what I thought was someone trying to get into our room. Completely lost my s__t. Managed to convince myself that it was someone in a room adjacent to or above us. For about 30-45 minutes it sounded like furniture was being moved.
Don't think it was our room but pretty strange noises at 4am and can't imagine what another guest or any staff would be doing at that hour. I eventually fell back asleep and had weird dreams about someone coming in our room. The hallways are pretty creepy (think "The Shining").
Cool, historic hotel that is quaint and charming and within walking distance to bars, shops, and restaurants. If you are going to stay at an old hotel be prepared to give up a few little things and see some older furniture, decor, etc.
The fact that they have a brewery at the bottom floor is pretty cool. The staff was nice and overall a decent experience, despite the haunting.
Overall I enjoyed it and would probably stay here again."
Elle stayed at the hotel in 2017
"We stayed in a queen room which was adequate for us. The decor and hallways offer a nostalgic yet uneasy feel. The staff was friendly.
There is legend of the hotel being haunted which I was skeptical of. I heard a knob in the room being pulled and saw shadows as I lay awake in the dark. I was not expecting to feel afraid during my visit and only got about 4 hours of sleep.
Overall, proved to be an interesting stay and I have the bags under my eyes to prove it."
A user on Tripadvisor named "FeedMeFarms" stayed at the hotel 2009
"Our room was nice and chilly considering it was over 100 degrees outside and there was a window unit to make sure of that. Our room was very quiet even though we were near the elevator and stairwell. The bed was super comfortable and the furnishings were of period. I love the old photos on the wall in ornate frames.
For dinner try the Huisache Grill within walking distance, it is the best restaurant in new Braunfels in a historic building. Great wine list and atmosphere. A trip to New Braunfels is not complete without a stop at the New Braunfels Smokehouse. Try the smoked turkey and smoked bacon salad besides all the wonderful meats & German breads.
One note of interest: We did not see the turn of the century man walk into the elevator as the story goes but I woke in the middle of the night with the distinct feeling that someone had walked by my bed (even though my better half was fast asleep next to me)…my colleague had left the bathroom light on in her room in case she had to get up in the middle of the night, she was surprised that the light was turned off some time during the night and she insists she did not touch it.
Living or Dead…apparently there are plenty of fans of this hotel!"
faust hotel haunted history, the faust hotel haunted history, faust hotel new braunfels haunted, faust hotel haunted, faust hotel new braunfels, haunted hotel new braunfels, new braunfels haunted hotel, haunted hotels in new braunfels texas, faust hotel history, faust hotel new braunfels tx, haunted hotel in new braunfels, the faust hotel haunted, the faust hotel new braunfels, faust hotel new braunfels texas, haunted new braunfels, the faust hotel new braunfels tx, faust hotel texas.