There is a lot to do in Gainesville, Georgia. Whether you're looking for things to do with your family and friends or things to do solo, we have something here for everyone!
From restaurants and bars to museums and parks – it's all right here!
Here are 15 things to do in Gainesville, Georgia!
Don Carter State Park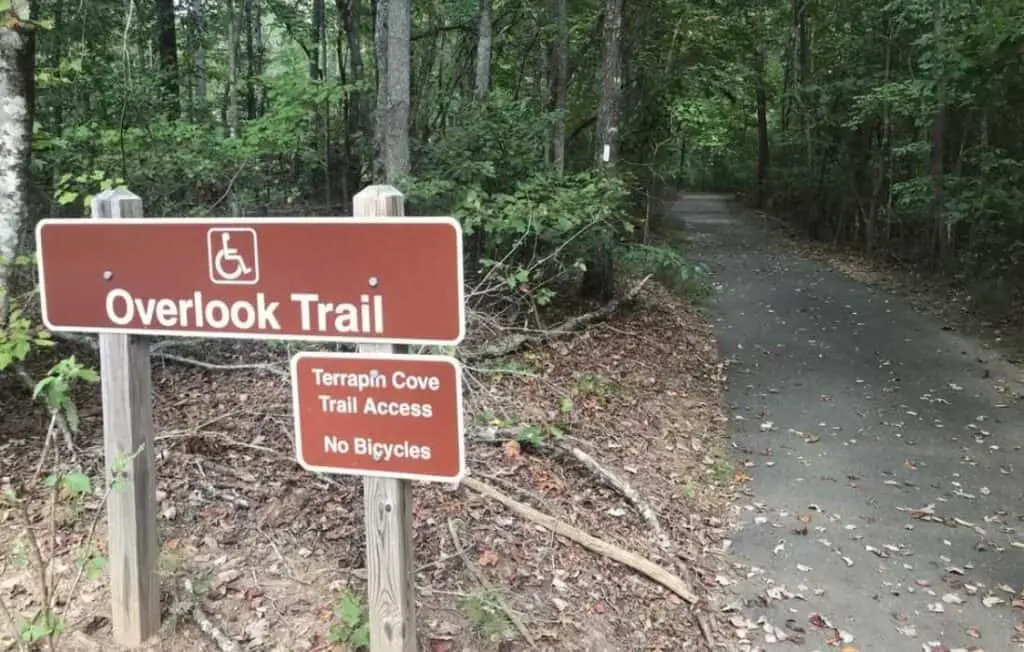 The Don Carter State Park is a beautiful park with things to do for everyone. You can camp, hike and fish, or just enjoy the scenery!
The park is home to the biggest and best disc golf course in Georgia! Gainesville has things to do for everybody.
They also offer campsites, pavilions, picnic tables, and grills for day use activities as well as trails, fishing piers (to fish with a pole), an observation deck overlooking Lake Lanier, and a boat ramp along the lake.
Directions ▪ Website ▪ Call
Elachee Nature Science Center
The Elachee Nature Science Center is a great place for things to do with the family.
The center offers interactive exhibits, educational programs, and guided nature hikes! You can find it in the Chicopee Woods Nature Preserve in the Upper Walnut Creek Watershed.
It's a haven for nature lovers, as you're just surrounded by lush greenery and fresh air.
Directions ▪ Website ▪ Call
Atlanta Botanical Garden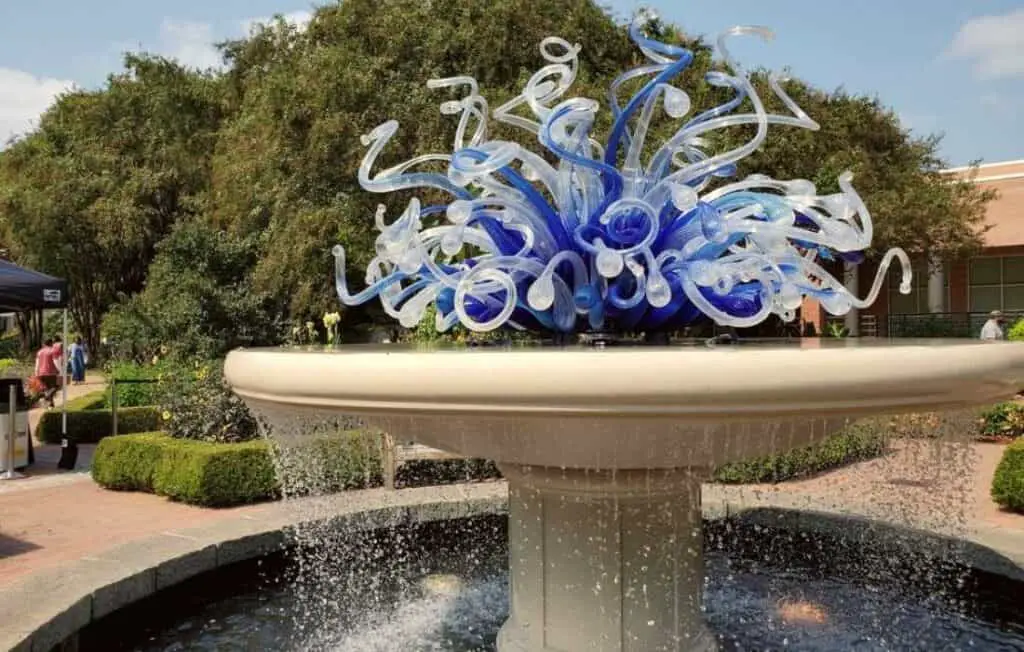 The Atlanta Botanical Garden is a beautiful place to spend the day!
The garden offers special events throughout the year, including its amazing spring blooms and fall foliage festivals.
There are a number of varying gardens inside and even a section dedicated to kids. Plus, kids would love the Fairyland Trolley, a ride inside the Children's Garden. 
It's about an hour's drive from Gainesville, but completely worth it. 
Directions ▪ Website ▪ Call
Lake Sidney Lanier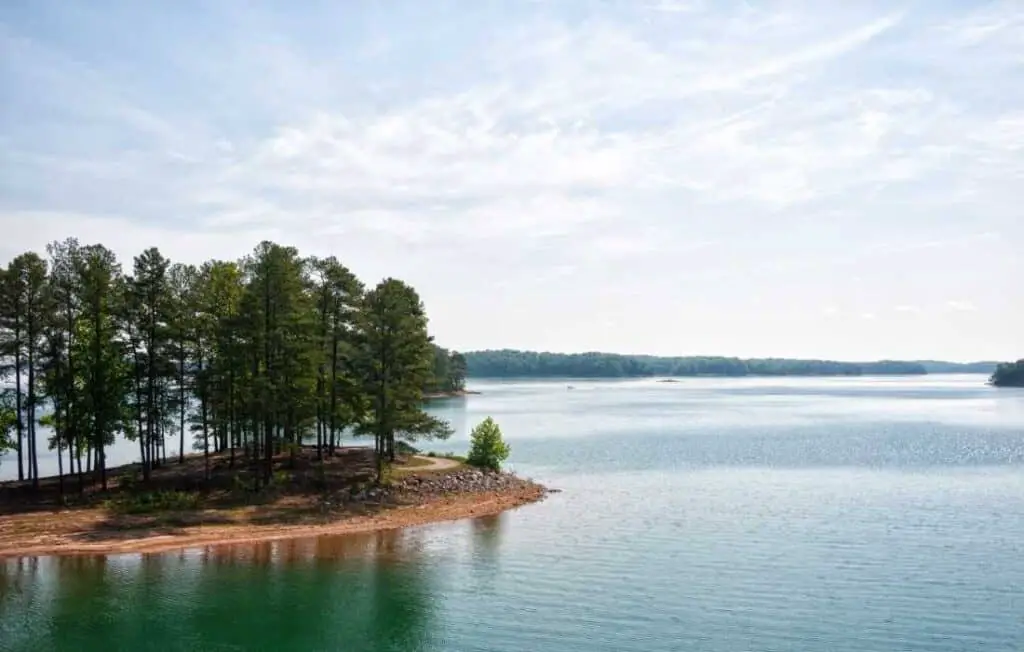 Lake Lanier is beautiful to visit year-round! On the water, sailing is a popular thing to do.
It's got stunning views and an escape from the city and into nature. Many visitors enjoy fishing at Lake Lanier as well as water sports like jet skiing or rowing.
If you'd rather stay on land, there are things to do on the shore as well! Bring your family and friends for a picnic at one of Lake Lanier's many parks, including beautiful islands.
You can also enjoy activities like hiking or geocaching around the lake with over six miles of trails available. There are also 621 miles of shoreline so you can enjoy the beach to the max!
During the holidays, there are themed shows and even amusement parks on the lake's islands. Check out their website below for the complete list of attractions. 
Directions ▪ Website ▪ Call
Frances Meadows Aquatic Center's Splash Zone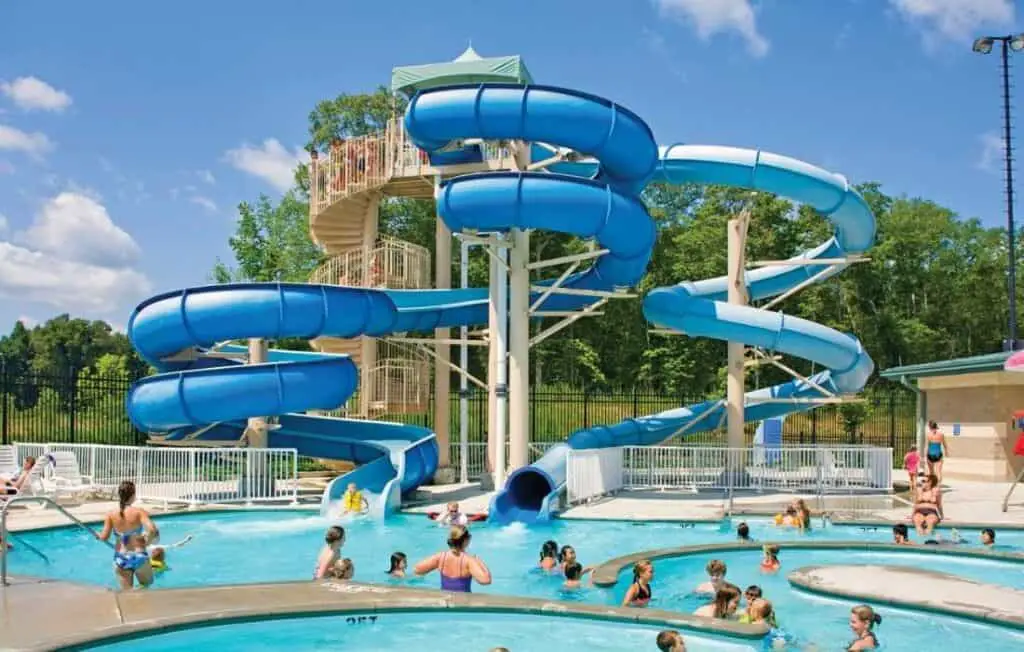 Frances Meadows Aquatic Center is an amazing place to go with the family.
The Splash Zone is a small outdoor water park inside the center where both kids and adults can have fun during the summer.
There are two large water slides, a lazy river that's over 400 feet long, and a kiddy pool for the little ones complete with spray features!
The center also has an indoor water pool, swirl pools, fitness centers, and lounge spaces.
Directions ▪ Website ▪ Call
Kinsey Family Farm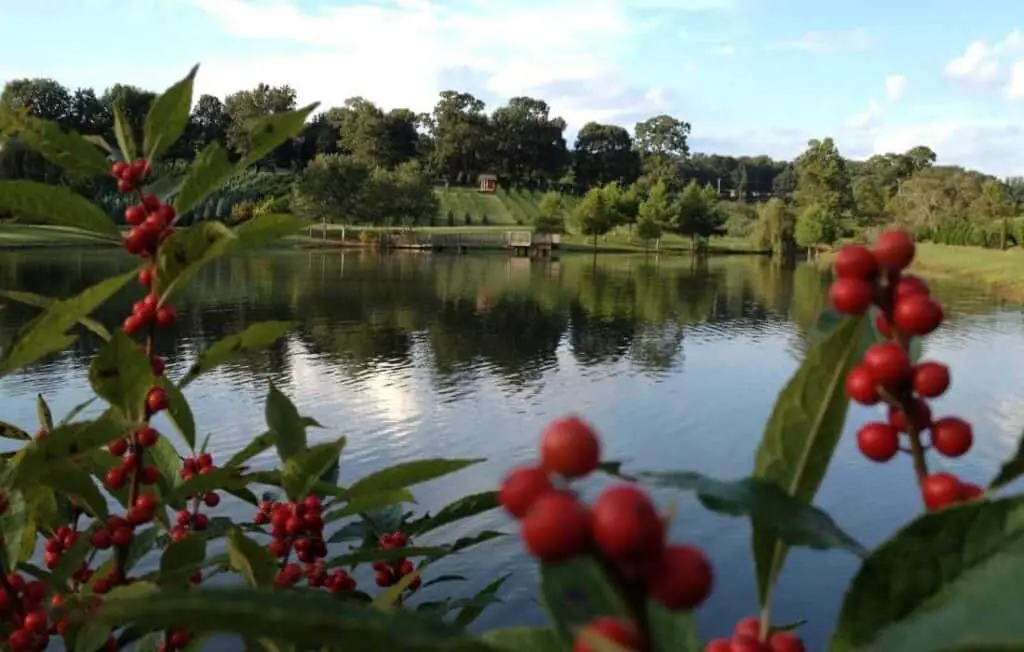 The Kinsey Family Farm is a huge fall destination for its nursery and garden center.
In the fall, there are a ton of things to do that are kid-friendly. You can take a hayride, visit the farm animals or even go Pumpkin picking for Halloween!
Don't worry if you're visiting during the winter because there are still activities you can't miss. Some winter festivities include cutting up or choosing your own Christmas tree or warming up with hot chocolate on the farm.
It's one of our favorite things to do for families with young children.
Directions ▪ Website ▪ Call
Interactive Neighborhood for Kids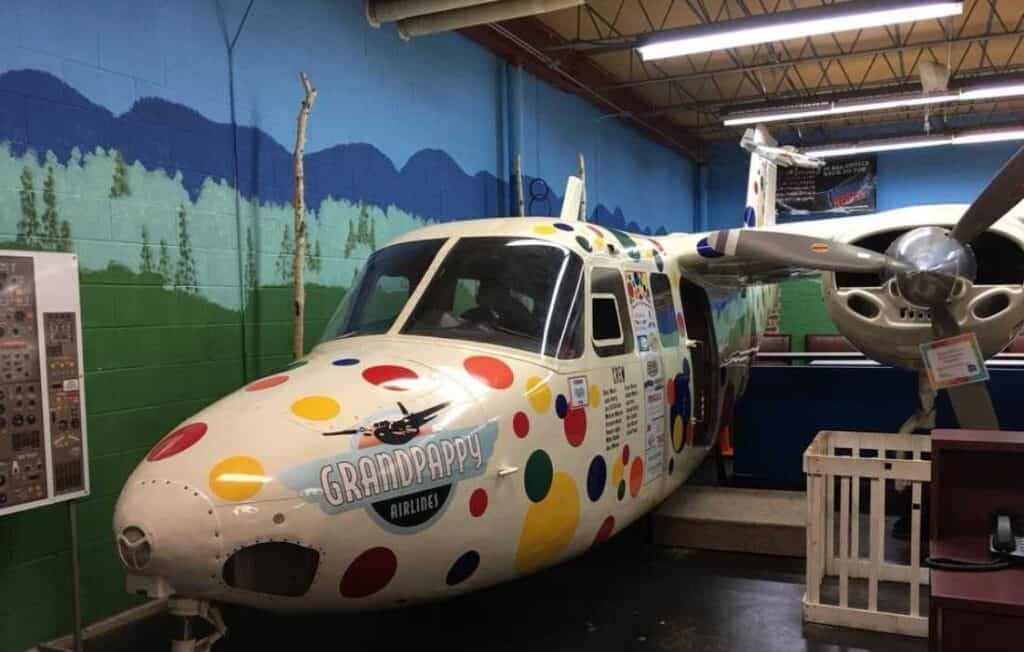 The Interactive Neighborhood for Kids is an excellent children's museum that's about learning while playing.
The center offers preschool classes as well as recreational programs and camps! It's the perfect spot if you're looking for things to do with your kids. There are also two playgrounds, one indoors and another outside that have things like climbing walls, slides and swings!
Directions ▪ Website ▪ Call
Northeast Georgia History Center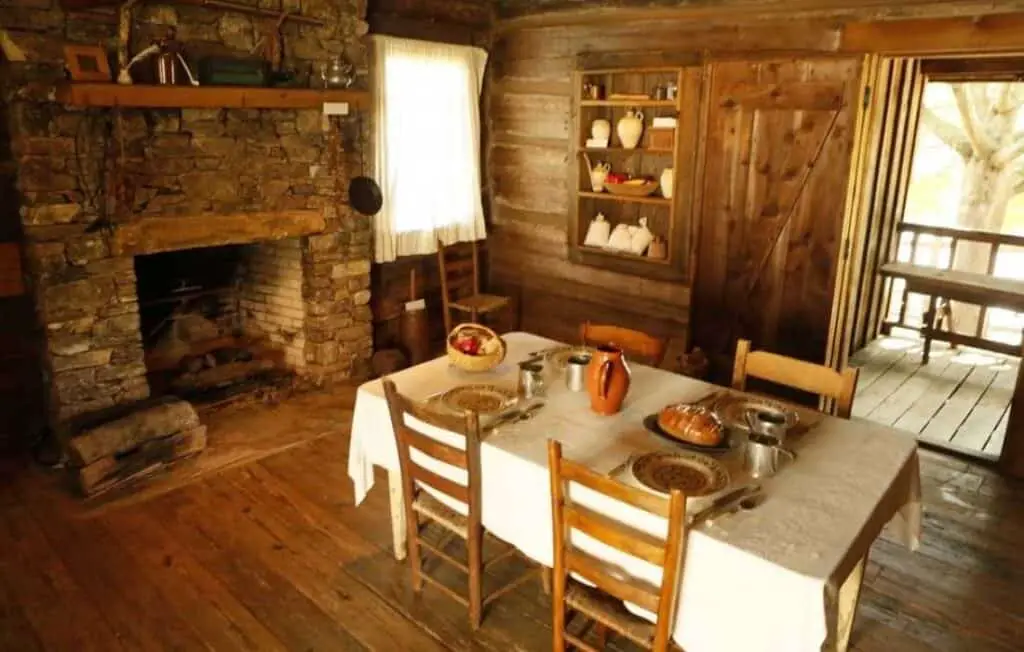 The Northeast Georgia History Center is the place to go to learn about the community.
The History Center offers things like historical exhibits, educational programs, and events.
There are also unique shows like their Revolutionary War reenactments! It's an amazing way to learn more about our nation's history.
Directions ▪ Website ▪ Call
Quinlan Visual Arts Center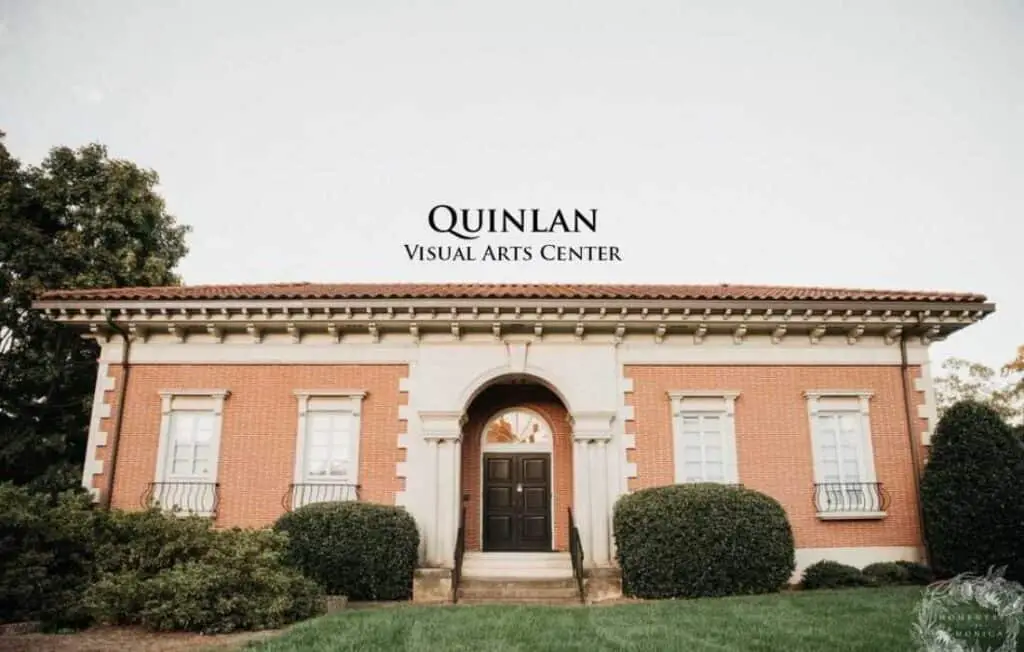 The Quinlan Visual Art things to do in Gainesville is the place to go if you love looking at art.
This community art hub has five galleries inside with an annual average of seven exhibitions per gallery. They offer classes, camps, workshops, special events in addition to their art gallery.
There are many different types of artists who call the center home including painters, sculptors, photographers, and more. Don't miss this while you're in the city to witness some of the local talents.
Directions ▪ Website ▪ Call
Smithgall Arts Center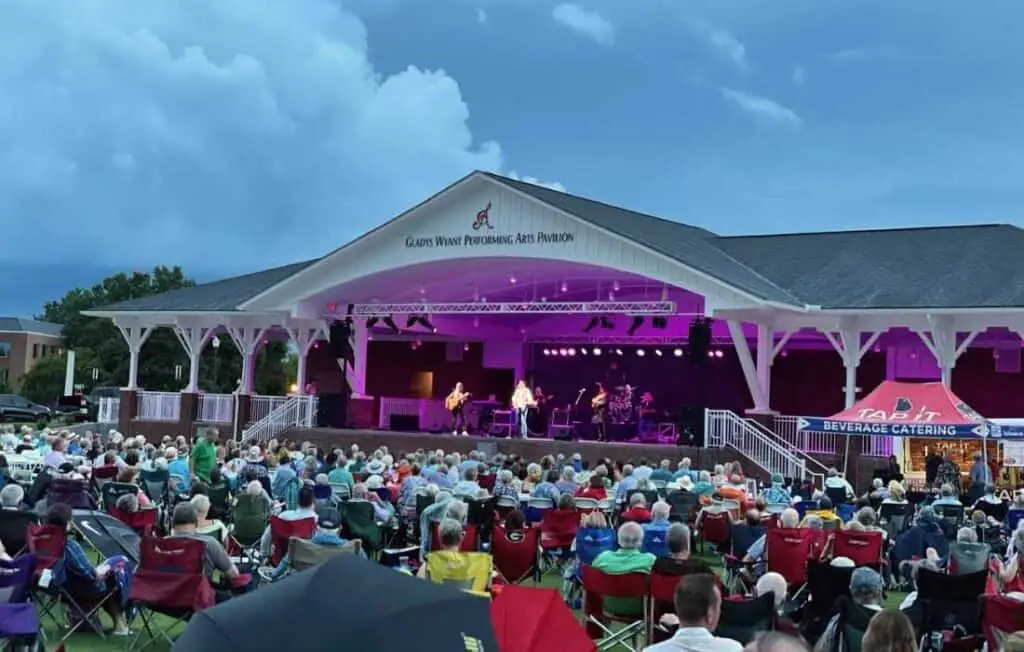 The Smithgall Arts Center is another art and culture hub.
It's the home of the Southern Shakespeare Festival and has been a part of the community for many years! They offer educational programs, classes, and workshops as well as special events.
They even host playwriting competitions and art camps for kids during summer break, as well as performance art productions.
The center is home to many different types of artists and art forms, so you never know what you might find there!
Directions ▪ Website ▪ Call
Gainesville Theater Alliance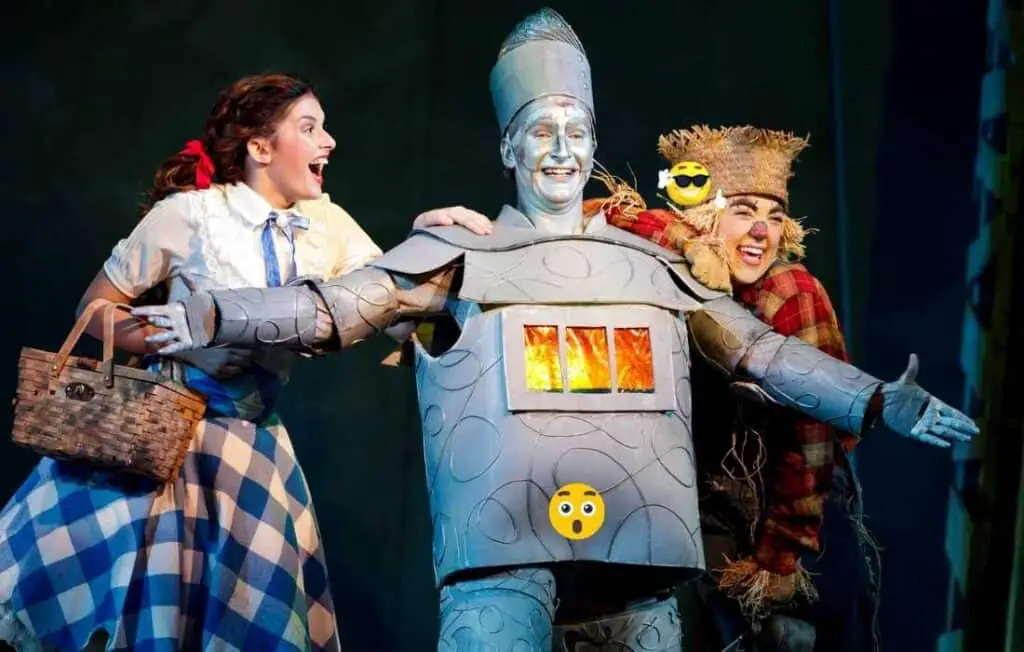 The Gainesville Theater Alliance is a great place for live performances. The center offers things like musicals, plays and more!
The alliance is a community-led organization that puts a premium on the artistry of performance art.
Catch one of their live shows when you're in town and you surely won't regret it. They have free events, such as their "Shakespeare under the Stars" series held every year at Lake Lanier Islands Resort Outdoor Amphitheater.
Directions ▪ Website ▪ Call
Downtown Drafts
Downtown Drafts is a great place if you're in the mood for craft beers.
The shop has the largest selection of beer in Gainesville. Their Mimosa Flights are not to be missed!
You can even get draft beer and take them home with you! They also offer wine, ciders, and sodas. It's the perfect thing to do in Gainesville for craft beer lovers!
Directions ▪ Website ▪ Call
Beulah Rucker Museum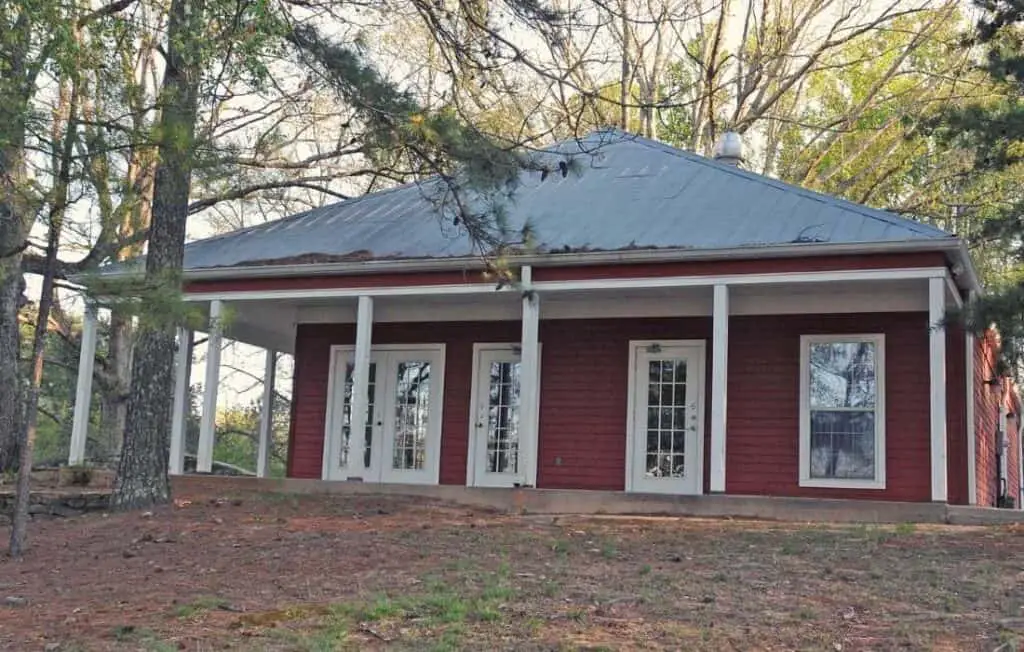 The Beulah Rucker Museum is a unique place that'll help you learn more about the people who lived in Georgia and the museum's namesake.
Beulah Rucker was an African-American woman who dedicated her life to serving her community through education.
The museum named after her shares many stories about her and the history of African Americans in the local and regional community.
Directions ▪ Website ▪ Call
Piedmont Hotel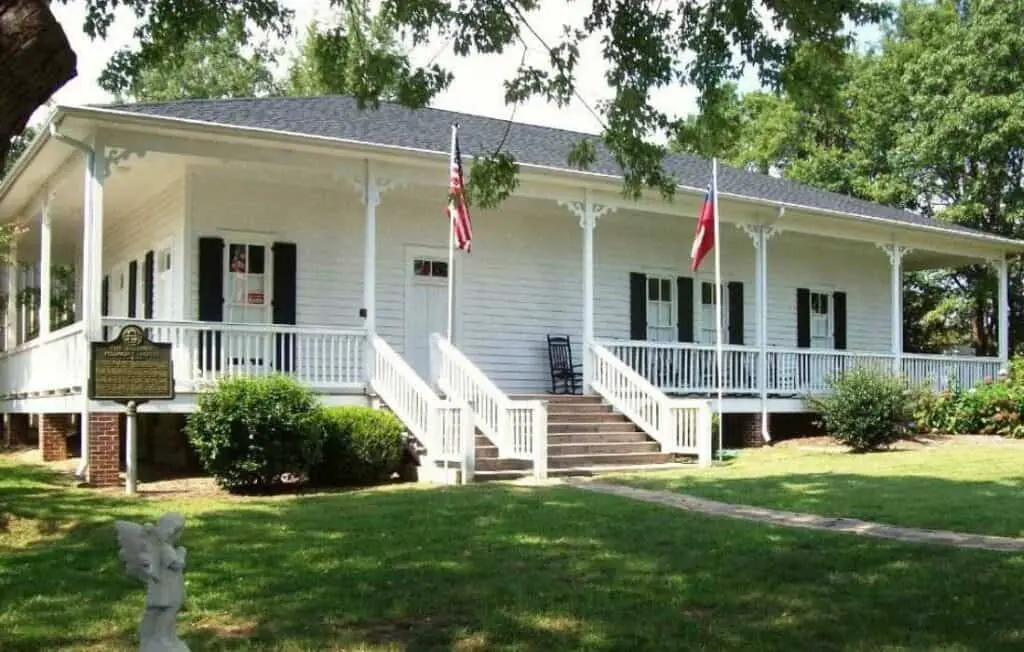 Piedmont Hotel is a historic hotel that has been around since 1876 and is one of the oldest hotels in the area.
It served as the base of Lt. general James Longstreet and has welcomed many historical icons in its rooms like former President Woodrow Wilson.
The hotel was preserved how it looked back in the day and there are artifacts, memorials, and exhibits all about Longstreet.
Now that you've read about things to do in Gainesville, Georgia, it's time for your next adventure! Enjoy these things to do while you're out exploring the city. Have a great trip and enjoy all of the local hotspots.
Directions ▪ Website ▪ Call