Las Vegas is a city known for its lavish casinos and resorts. But there's more to this city than just gambling and entertainment. Las Vegas also has some of the best Mexican food in the country.
Tacos are a staple of Mexican cuisine, so it's no surprise that they're available all over Las Vegas.
Finding the best tacos in Las Vegas can be a daunting task. With so many options, where do you start? Well, don't worry, because we've got this guide for you.
So whether you're looking for a cheap taco or something a little more upscale, I've got you covered. Here are 15 of the best tacos in Las Vegas.
El Dorado Cantina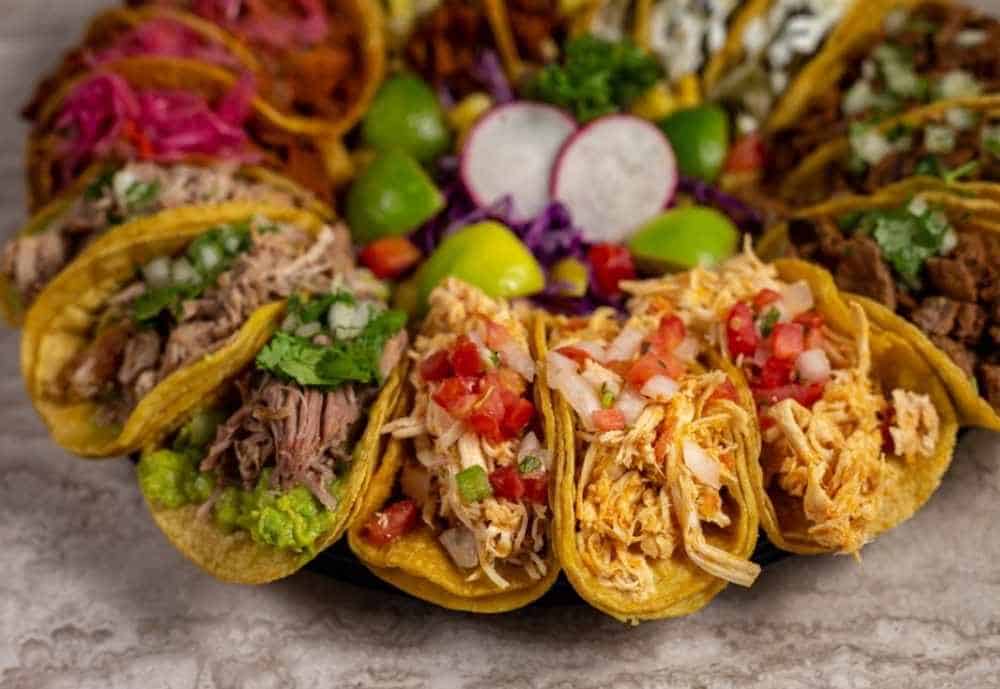 Located in downtown Las Vegas, El Dorado Cantina offers some of the best tacos in Las Vegas.
They come in different varieties and use non-GMO meat and organic fish and vegetables. You can also get their veggie option with roasted chilies and poblano peppers. So if you're looking for a bit of a healthier option, this is perfect.
El Dorado is open for 24 hours, so you can go here for that late-night taco craving, which is not uncommon in Vegas!
Menu: El Dorado Menu
Top Review: "Delicious authentic Mexican food. The queso fundido remained nice and cheesy the entire time because it was served on a hot skillet. We also had the shrimp and steak skillet that was flavorful and cooked perfectly. Their rice was also so tasty! Definitely recommend!" – Greysi R.
Tacos El Gordo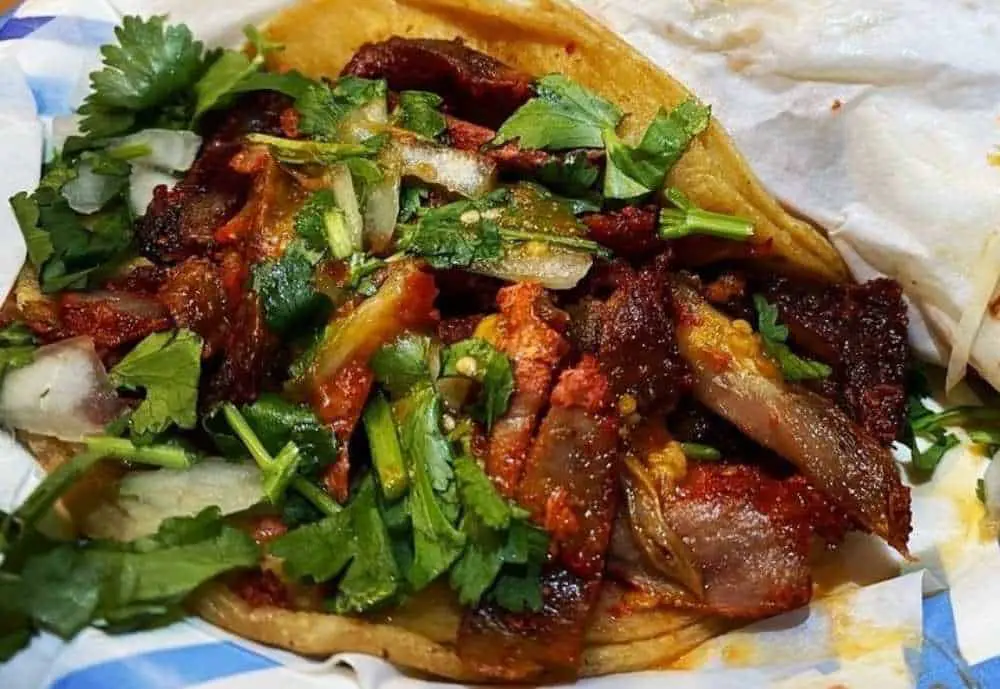 Tacos El Gordo has several locations in Vegas and is famous for its tacos.
They're mostly known for their al pastor taco and carne asada taco, but they also have some good vegetarian options.
They also offer a unique salsa bar and seasonal micheladas (beer cocktails). Tacos El Gordo has been featured on the Travel Channel show "Man vs Food" and "Best Tacos in America."
For meat lovers out there, Tacos El Gordo has 10 meat choices to choose from. They offer the traditional choices like carne asada, but if you want to experiment a little try their less conventional options.
Their portions are hefty and will definitely satisfy you. Plus, they're open till the late hours so you can have it as a midnight snack.
Menu: Tacos El Gordo Menu
Top Review: "My family and I visited this restaurant and realized why it is always busy, packed, and also has a long line because it is SO GOOD! Prices are reasonable, there are many selections, and the food is delicious!" – Mark L.
Border Grill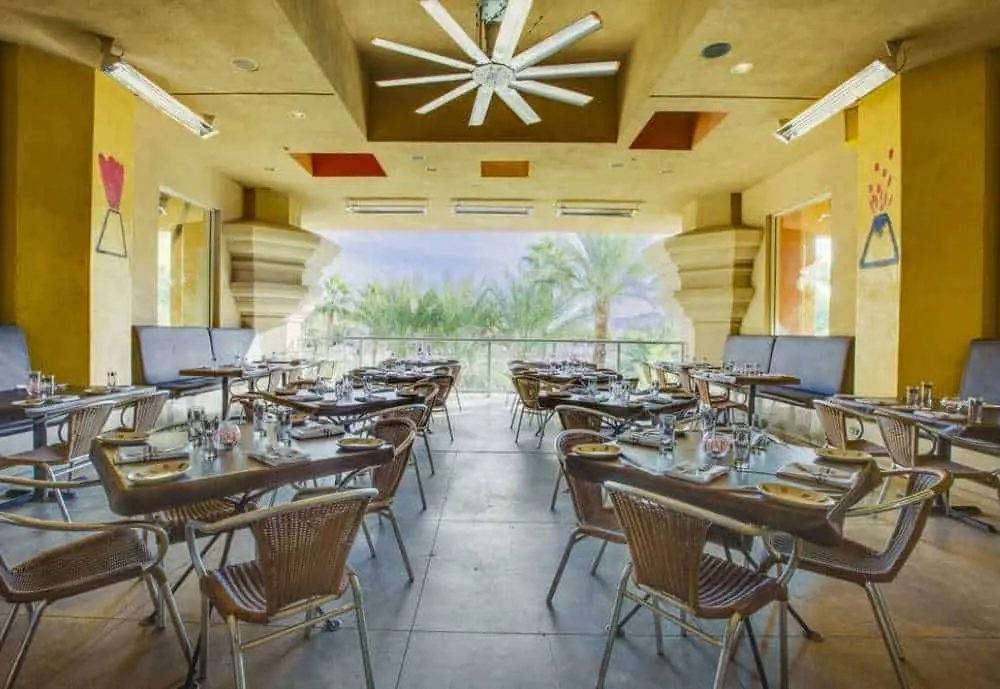 Located inside Mandalay Bay, Border Grill offers some of the most unique tacos in Las Vegas.
The taco menu is constantly changing based on seasonality and availability, but it's always a treat to check out what they've got to offer. They also have a nice tequila bar if you're up for a drink.
Some varieties you can get are gluten-free brisket taquitos, the Vampiro shrimp tacos, and the classic al pastor tacos. The price is steeper than the others on our list, but it's worth it.
So stop by border grill next time you're at Mandalay Bay and take advantage of this little gem.
Menu: Borders Grill Menu
Top Review: "Best Mexican Food in Vegas. Everything is made in house and fresh. My recommendation is the carne asada tacos (excellent marinated steak, fresh chopped onion and cilantro and in house made corn tortilla)" – Jeff K.
Taqueria Casa Del Pastor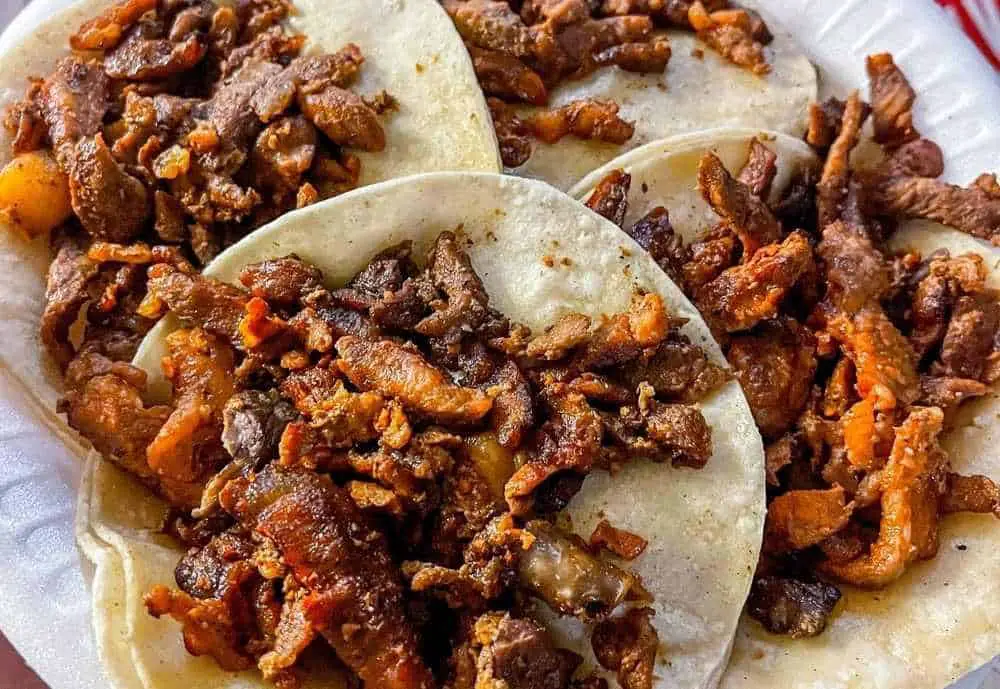 With locations on the east and west side of Vegas, this small taco truck offers some of the finest tacos in the city.
They're open for 24 hours so you can satisfy your late night cravings or get a tasty taco at any time! Their meat selection is second to none and their tortillas are always fresh and hot.
You can't miss their tacos de bueche or tacos de lengua. While they don't sound the most appetizing, prepare to be surprised. The food here is amazing and hands down some of the best tacos you'll find in Las Vegas.
While it may be a little out of the way, it's well worth making the trip over for these amazing tacos. Just watch out for the line during peak times because it can get crowded.
If you want some authentic traditional tacos, head here immediately.
Menu:
Top Review: "Always there when you need them! If you have time and are patient, this spot is worth the wait. During late night there is a make shift drive thru that works great after a fun night in dowtown." – Montse S.
530 N Las Vegas Blvd LAS VEGAS BLVD & BONANZA Las Vegas, NV 89101, (702) 640-8539
Hussong's Cantina
Located in the Mandalay Palace, Hussong's Cantina offers some amazing tacos. If you've come here for the margaritas, don't leave without trying their selection of tacos.
Their selection has the classics: barbacoa, al pastor, carnitas, but also offer specialty tacos. You can get fish, shrimp, pork belly, or even Kung Pao chicken on your taco. You've also got veggie options to choose from.
Although they're quite pricey, they are also very large and extremely filling. if you can't decide what taco to get, go for the carne asada because it's absolutely amazing!
Menu:
Top Review: ""
Taco Y Taco Mexican Eatery
Taco Y Taco is amazing! They have an extensive menu with many traditional taco options, but they've also innovated some new takes.
They offer classic tacos like al pastor and carne asada, but their specialty items are what should be noted the most highly. Their beef head or cabeza taco is definitely one of the best out there and they also offer tripas or beef guts.
If you're looking for some good Mexican tacos, this is the place to get it. They've got locations all over town so you can't miss out on these amazing tacos!
Menu:
Top Review: ""
Komex Fusion
If you're looking for fusion cuisine to take your taco to the next level, try Komex Fusion. They offer a wide variety of tacos with different meats and toppings, as well as a few vegan options.
You can get a taco with beef, chicken, pork, or tofu. They also have a ton of other menu items that marries Korean and Mexican cuisine together. Many attested to how beautiful this pairing works. So don't knock it till you try it!
If you're not feeling adventurous, they do have traditional tacos available to order.
Menu:
Top Review: ""
Jefe's Taco Shop
If you're looking for a no-frills taco shop, Jefe's is your place. They don't have a website or any flashy advertisements, but they do have some of the best tacos in town.
They offer all of the classics: al pastor, carnitas, barbacoa, and more. And their prices are unbeatable. They're open late and have generous portions that'll fill you up nicely.
If you're looking for some good old-fashioned tacos, Jefe's is the place to be.
Menu:
Top Review: ""
Tacos And Beer
This taco and beer joint is exactly what it sounds like. It's a place to come and enjoy some amazing tacos while you drink some cold ones.
They have all of the classics as well as some specialty tacos that you won't find anywhere else. And they've got a great selection of beers to choose from. You can choose from 22 different tacos, several of which are vegetarian.
If you're looking for a casual place to eat some good tacos and drink some beer, then look no further. Tacos And Beer have got you covered.
Menu:
Top Review: ""
Cabo Wabo Cantina
Cabo Wabo Cantina is a bit of an institution in Vegas. It's been around for years and is always crowded.
They offer a wide variety of tacos, but their specialty is the shrimp taco. The carne asada tacos can also do wonders if you're staying up all night partying. They also have a good selection of tequila if you're feeling frisky. But be careful of that Cabo Wabo tequila!
Although it can be quite pricey, it's a great place to go if you want to feel like a high roller.
Menu:
Top Review: ""
China Poblano
China Poblano is a unique restaurant that offers a blend of Mexican and Chinese cuisine.
You can order tacos as part of their regular menu or as part of their "taco tasters" which are a variety of small tacos. They also have an extensive selection of cocktails and beers.
If you're looking for something different, China Poblano is the place to be. It's definitely not for everyone. But if you like to mix it up, make sure to come here.
Menu:
Top Review: ""
Braddah's BBQ
The best way to enjoy the laidback feeling of Hawaii is to eat at Braddah's BBQ. They use fresh, all-natural ingredients, and prepare their dishes using an authentic Hawaiian style.
Their stunner here is the fish tacos, something you should try even if fish isn't your favorite. They also have a great pulled pork taco. They're not your traditional tacos, but they're delicious nonetheless.
If you want to feel like you're on vacation, Braddah's BBQ is the place to go.
Menu:
Top Review: ""
Mercadito
If you're looking for some of the best tacos in Las Vegas, head to Mercadito. This Mexican restaurant is known for its amazing tacos, and you won't be disappointed with the variety of options available.
From chicken to pork, there's something for everyone at Mercadito. Plus, the prices are very reasonable. But what makes them unique are their seafood specialties. Their most popular one is the Espada. Filled with blackened swordfish, spicy aioli, and cabbage-jalapeño slaw. It's super healthy and delicious.
Menu:
Top Review: ""
Carson Kitchen
There's no shortage of Mexican restaurants in Las Vegas, but only a few places serve up truly great tacos. Carson Kitchen is one of them. This modern, upscale restaurant in the Downtown area is known for its inventive dishes, and the tacos are no exception.
Prepare to be amazed by their gyro tacos that's a great combination of Mediterranean and Mexican cuisine. Inside you'll find lamb, tzatziki, cucumber, and tomato. If you're looking for something a little more traditional, their carne asada tacos are also delicious.
The best part is that Carson Kitchen is some of the most affordable tacos. You can get 3 for $10!
Menu:
Top Review: ""
Los Tacos
While there are countless places to get tacos in Las Vegas, few can compare to the deliciousness of tacos from Los Tacos. This local favorite is known for its authentic Mexican flavors and heavenly soft tortillas. It's a simple, no-frills dish that's done right and is incredibly delicious.
You can get it for a low price too of just $3 per piece. Plus, this is the perfect late-night snack that would never disappoint.
If you're looking for a mouth-watering taco experience, be sure to check out Los Tacos. You won't regret it!
Menu:
Top Review: ""
Tacos are a staple in Las Vegas, but you might not know where to get the best ones. Whether you want traditional Mexican food or something with a more modern twist, we've got your covered!
You can go for something simple like Los Tacos or an upscale experience with dishes that combine different flavors. Any of these places will satisfy your craving for tacos and leave you wanting more.
When you have a craving for tacos, which restaurant do you head to?