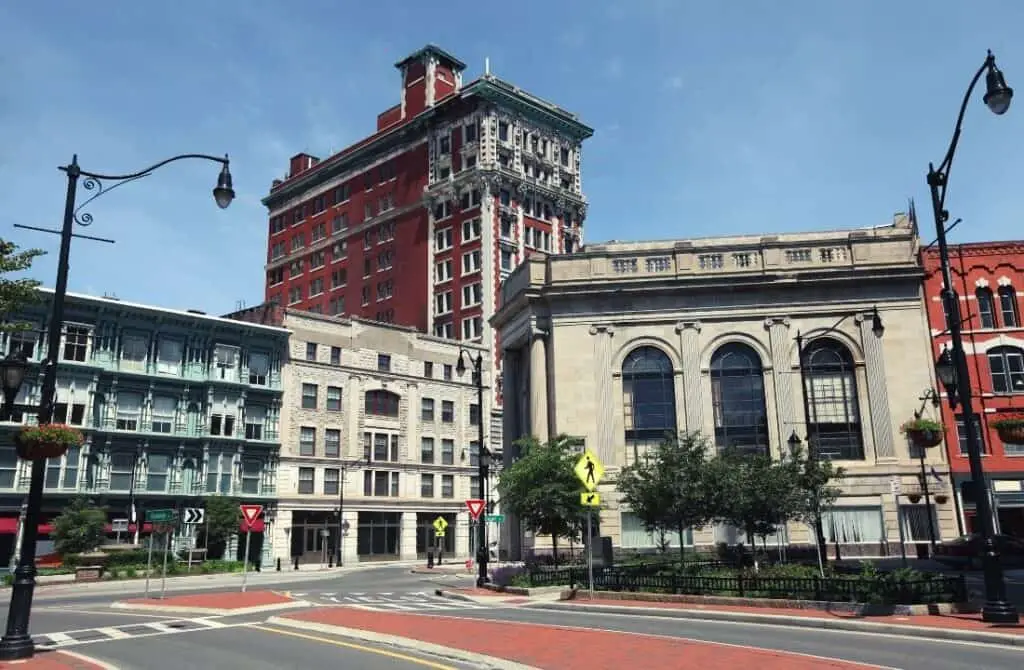 Overview
When someone says New York, you get a picture of tall skyscrapers, a bustling city, and a city that never sleeps, right?
Well, here in Binghamton, you'll get loads of history, Victorian architecture, and some vintage carousel rides.
Find out more in this article as we give you a list of the top things to do in Binghamton, New York.
Binghamton is on the south side of the state of New York. It's only a 3-hour ride away from the Big Apple and can be perfect for a weekend trip.
The best way to get here from New York City is by bus. There's no Amtrak route or direct flight to Binghamton.
Traveling by bus can take you a little more than 3 hours, but it's worth it for this one.
So the city is mainly known for Binghamton University. Aside from the prestige school, it's also a remnant of the Victorian Era.
The history has been well-preserved, and you can see that with a quick stroll around the city. It's also called the "Carousel Capital of the World." This is another must-see sight we'll tell you more about later.
The town can also be a haven for both nature and sports enthusiasts.There are just so many places to explore and sights to see!
So here's our roundup of the 15 best things to do in Binghamton!
Phelps Mansion Museum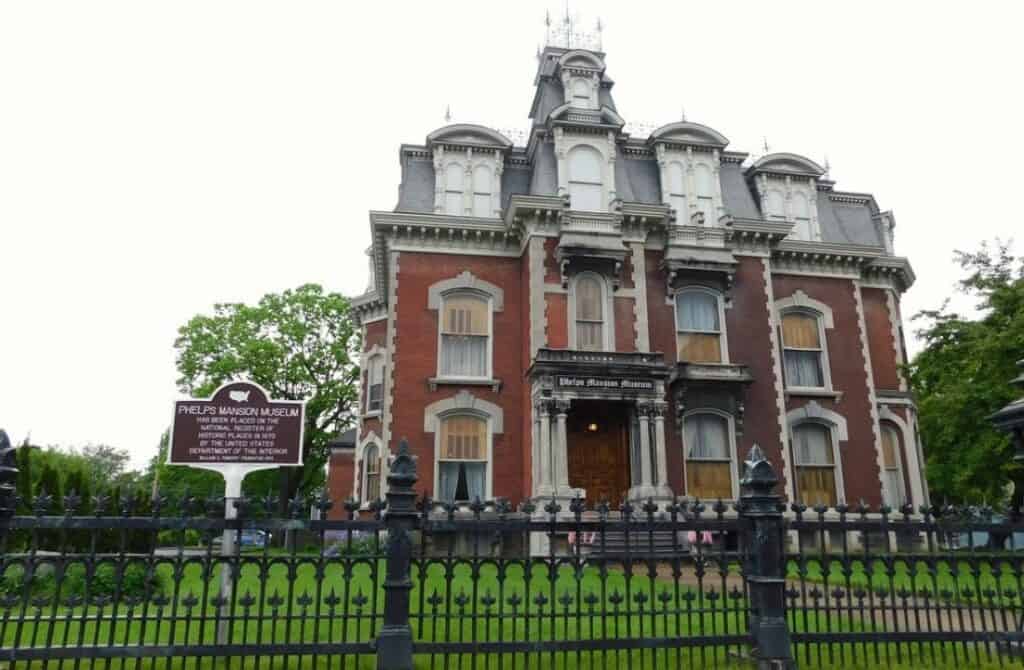 The Phelps Mansion Museum is a National Historic Landmark turned museum.
It was built in 1870 and was named after the owner and former mayor, Sherman D. Phelps.
Renowned architect Isaac G. Perry made this stunning three-story brick and stone mansion with Victorian architecture.
The house is also adorned with rare light fittings, intricate details, and elegant designs.
The mansion is open to the public for tours every Friday to Sunday.
Carousels
As the "Carousel Capital of the World," you can't miss visiting the many carousels in the city.
Binghamton is known for this sweet vintage ride since it houses six antique carousels.
You can find these at Ross Park, Recreation Park, Fred Johnson Park, George W. Johnson Park, West Endicott Park, and Highland Park.
The most popular and must-see ride is the carousel in Recreation Park.
The Discovery Center of the Southern Tier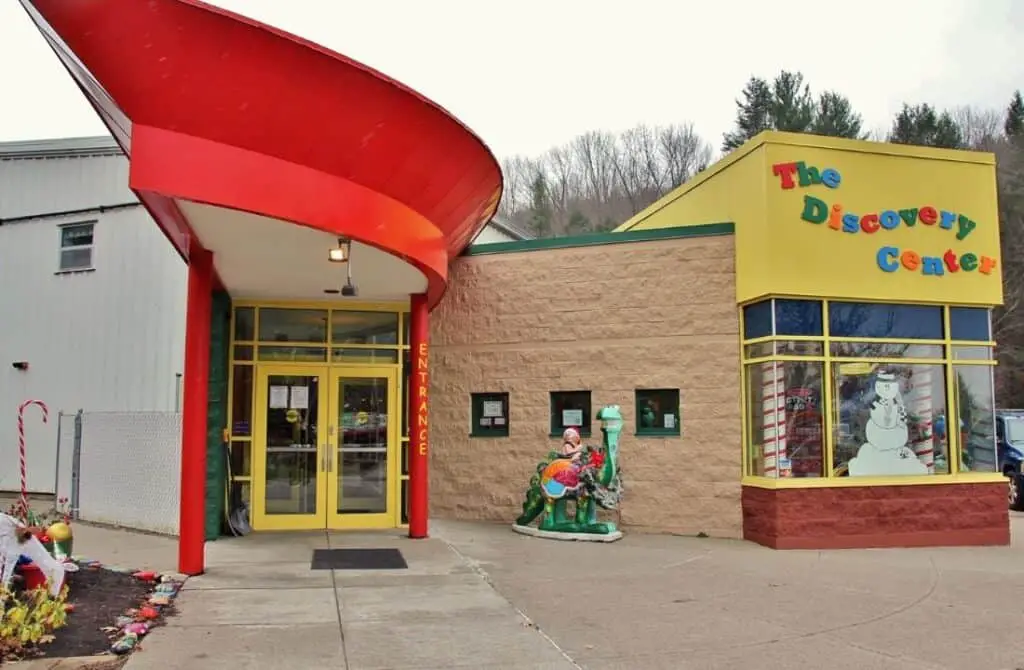 Focusing on a combination of learning and fun, this center gives education a different spin.
The Discovery Center is a grand 22,500 square-foot museum that emphasizes learning through play.
They have 30 play-and-learn interactive exhibits, with multiple activities for children's development.
Other activities include sensory exhibits, outdoor gardens, and playgrounds. 
Take your kids here and make a day out of it!
Binghamton Zoo at Ross Park
The Binghamton Zoo at Ross Park is the fifth oldest zoo in the country and was opened in 1875.
This zoo houses more than 100 different species and is a center for wildlife conservation in the area.
They only open from April to November and includes rare animals like Amur tigers, snow leopards, African penguins, and red wolves.
They also have small parks, a children's museum, and several different animal exhibits.
Bundy Museum of History and Art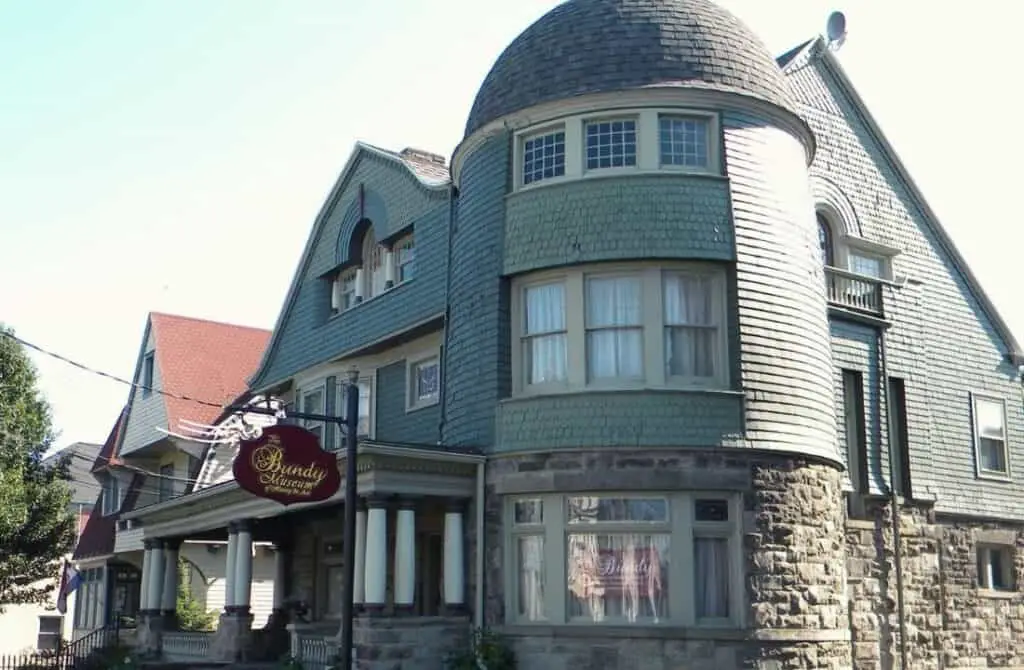 Discover the story that started IBM. Harlow Bundy's house, one of the founders of the Bundy Manufacturing Company, has now become a historical museum.
The museum houses many exhibits, including one that details the time recording clock company that started IBM.
There are also exhibits on local art, a vintage barbershop, a hall of fame, and more.
The Bundy brothers' success isn't the only story that's here.
They also showcase other Binghamton entrepreneurs and their culture.
Visit their website at Bundy Museum of History and Art.
Recreation Park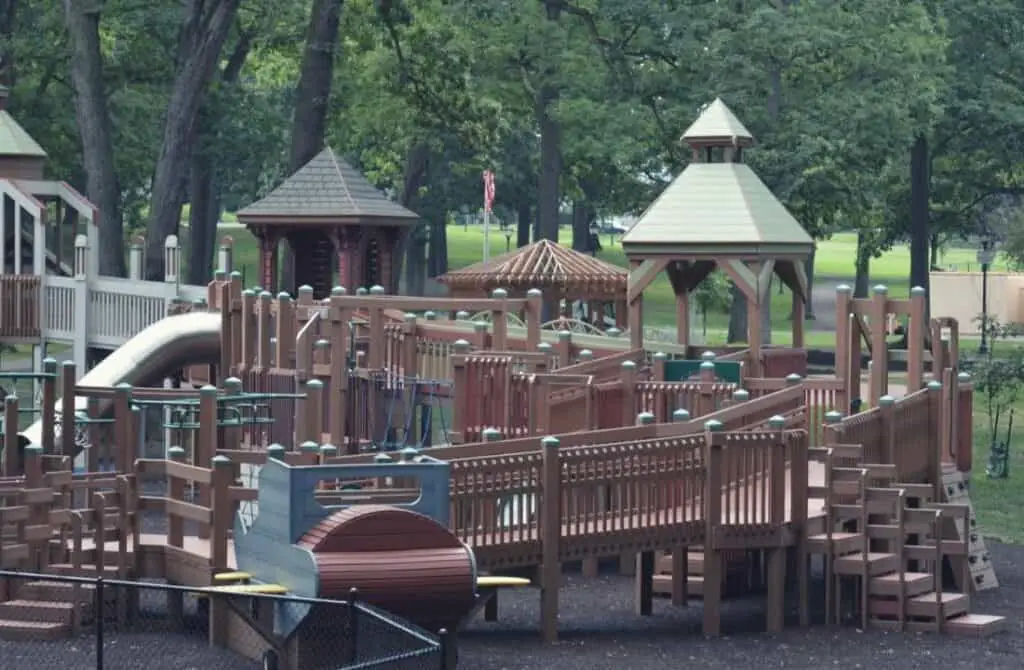 Looking for a scenic spot in the city?
You'll find it right here in Recreation Park.
Among the many parks in town, this might just be the more beautiful one.
It features one of the six antique carousels of the Carousel Capital.
The historic carousel and its pavilion is well-preserved and dates back to 1925.
It's another national historic landmark and includes over 60 horses in the vintage ride.
Aside from the carousel and pavilion, the park also offers bandshell concerts, playgrounds, and walking trails.
NYSEG Stadium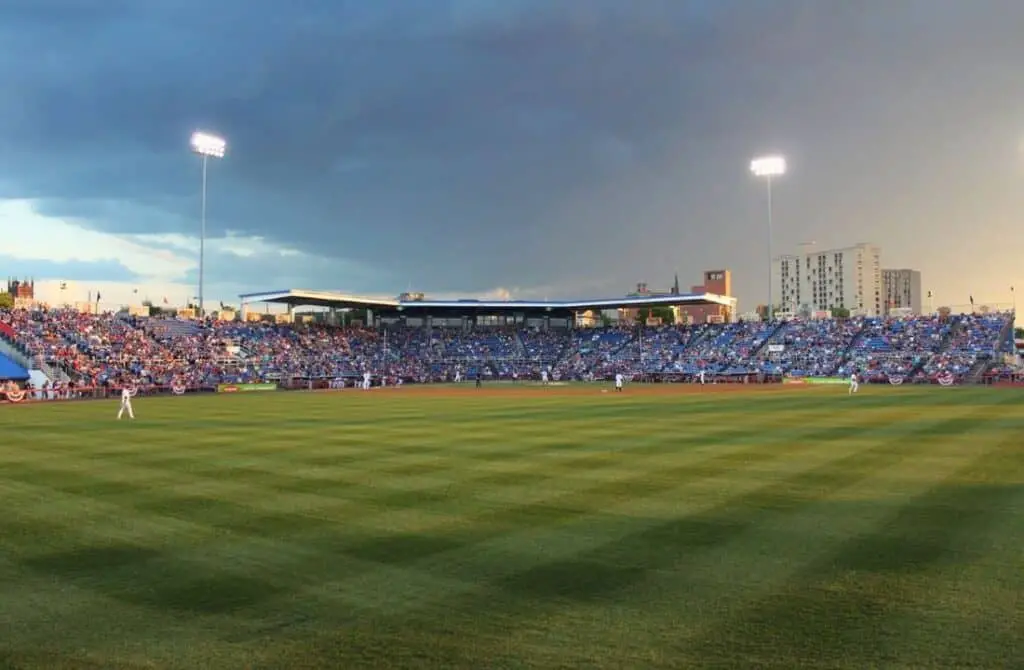 Catch a baseball game while you're in town here at the NYSEG Stadium!
Many locals and visitors recommend watching a game with your classic sports food: hotdogs and a glass of beer.
The NYSEG Stadium was formerly called Binghamton Municipal Stadium and can sit 6,000 fans.
They're home to the Binghamton Rumble Ponies.
Otsiningo Park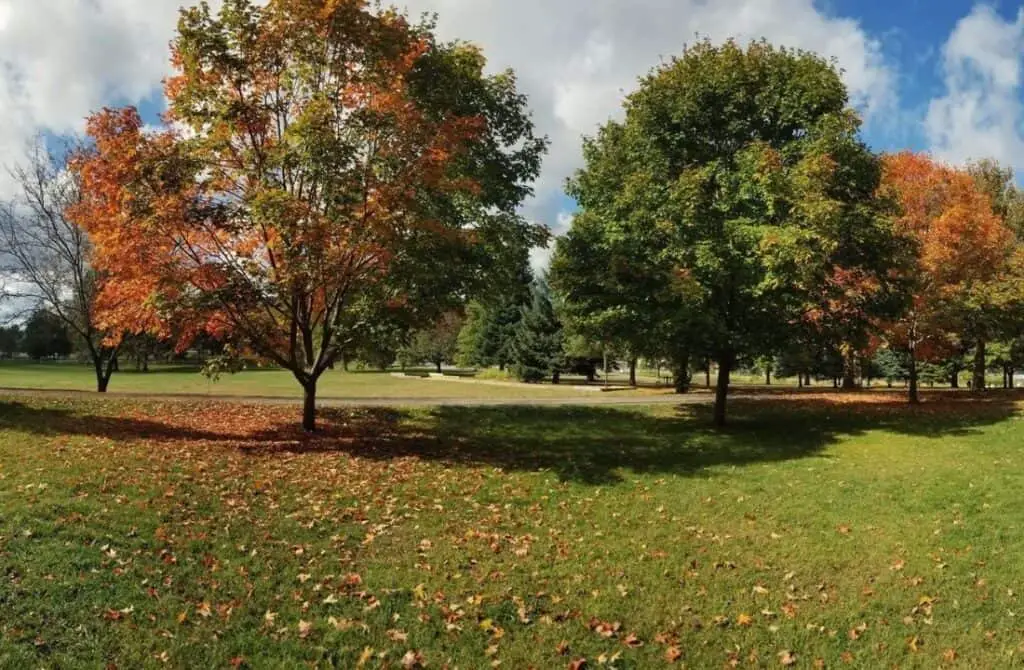 Relax from it all and surround yourself with nature in Otsiningo Park.
It's a pretty serene park, has an easy paved trail, and perfect for the family.
They have picnic areas, a playground for the kids, and a sand volleyball pit for a fun outdoor activity!
The walking and biking trails and lined with trees, perfect for a quick stretch of the legs.
Or you can go fishing in the Chenango River.
Go on a nice sunny day and take a moment of peace and quiet.
Roberson Museum and Science Center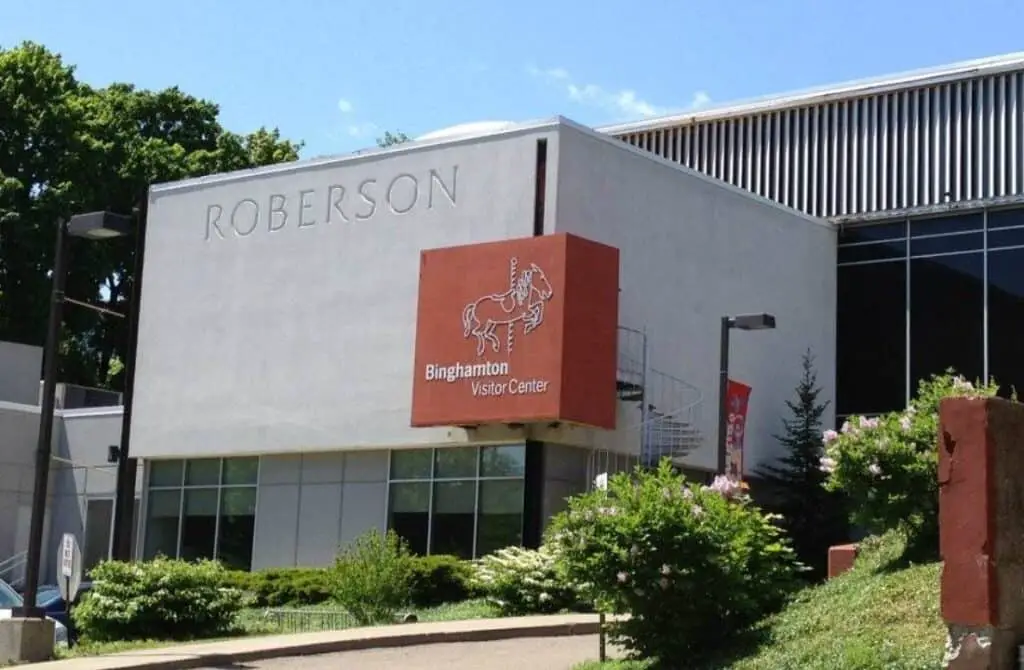 In the Roberson Museum and Science Center, explore all there is to see about science, history, and art!
The museum is educational and has interactive exhibits, as well as a collection of local art.
They also highlight community events in their exhibitions.
The centerpiece of the museum is the Roberson Mansion.
The mansion has its original furniture still in place, but venture inside, and a digital planetarium awaits you!
Cutler Botanic Garden
If you're in Binghamton in the summer, an excellent trip to take is to the Cutler Botanic Garden.
This seasonal garden is only open in the summer and houses some of the most beautiful flora in the country.
It's also dedicated to educating students and adults about environmental issues, as well as horticulture.
They have classes and educational workshops for those interested to learn more.
Southern Tier Balloon Tours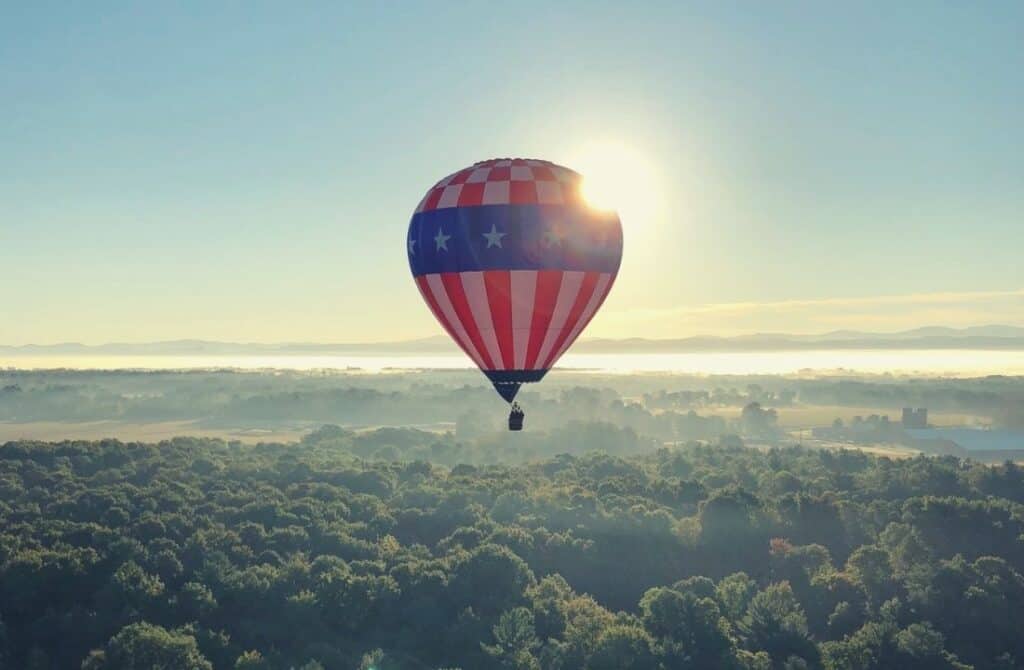 Come fly away on a hot air balloon ride with the Southern Tier Balloon Tour. They have flights all over New York, and one of them is in Binghamton.
Starting from Otsiningo Park and flying over Chenango River, you'll see the most stunning and breathtaking views of Binghamton.
Enjoy the scenery in the morning for a welcoming sunrise or in the evening for the sunset.
---
We hope you are enjoying this article of the best things to do in Binghamton, New York.
Free things to do in Binghamton, things to do this weekend in Binghamton, things to do outside in Binghamton. Road Trip Ideas from New York
---
Kopernik Observatory and Science Center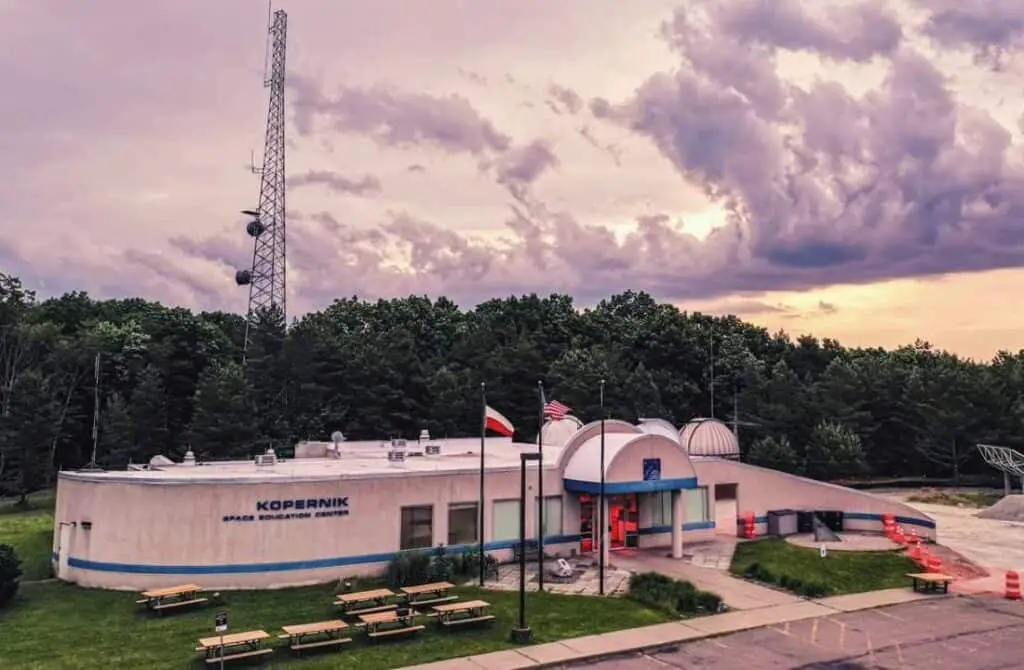 Your day isn't over without a visit to the Kopernik Observatory.
This is known to be one of the best public observatories in the Northeast United States.
They have three professional telescopes and are usually open on Friday nights.
They have tours, programs, and some stargazing in the mix.
During winter, they have a "Winter Star Party" to see the winter sky.
They're currently closed but will reopen once it's safe to do so.
They do offer live streams of their Friday Night Programs on their Youtube channel.
Pumpkin Farms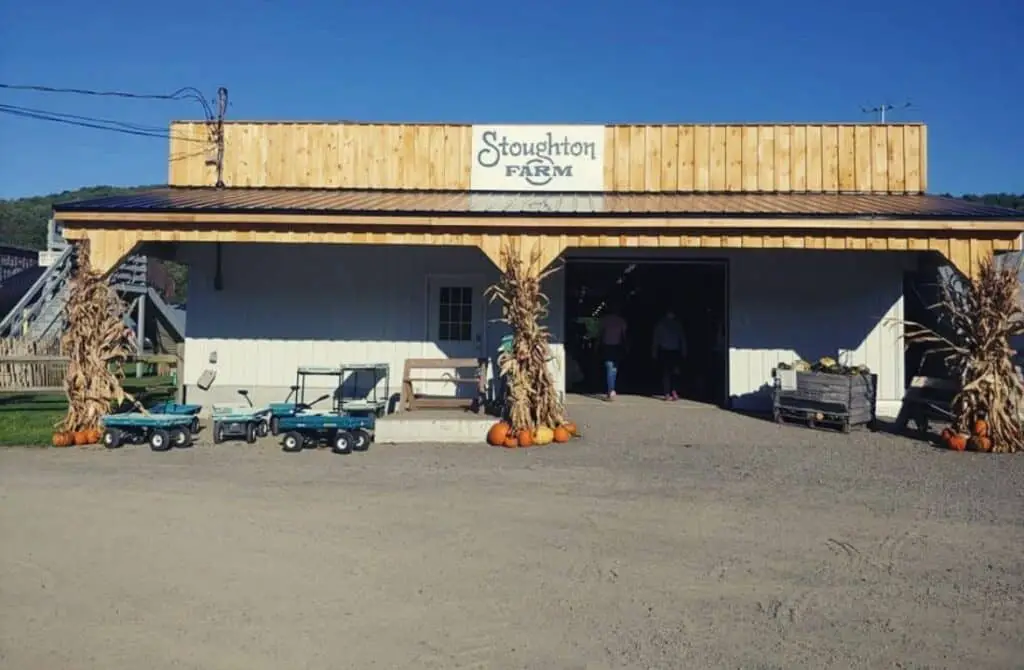 Whatever season you come, there's just something to do that'll complete your trip.
Fall usually means it's pumpkin season, and it's no different in the several pumpkin farms you can visit in Binghamton.
Some options are Jackson's Farm, Iron Kettle's Farm, or Stoughton Farm.
You can go pumpkin picking, join a "Spooktacular Fest," or get lost in a corn maze!
Cider Mill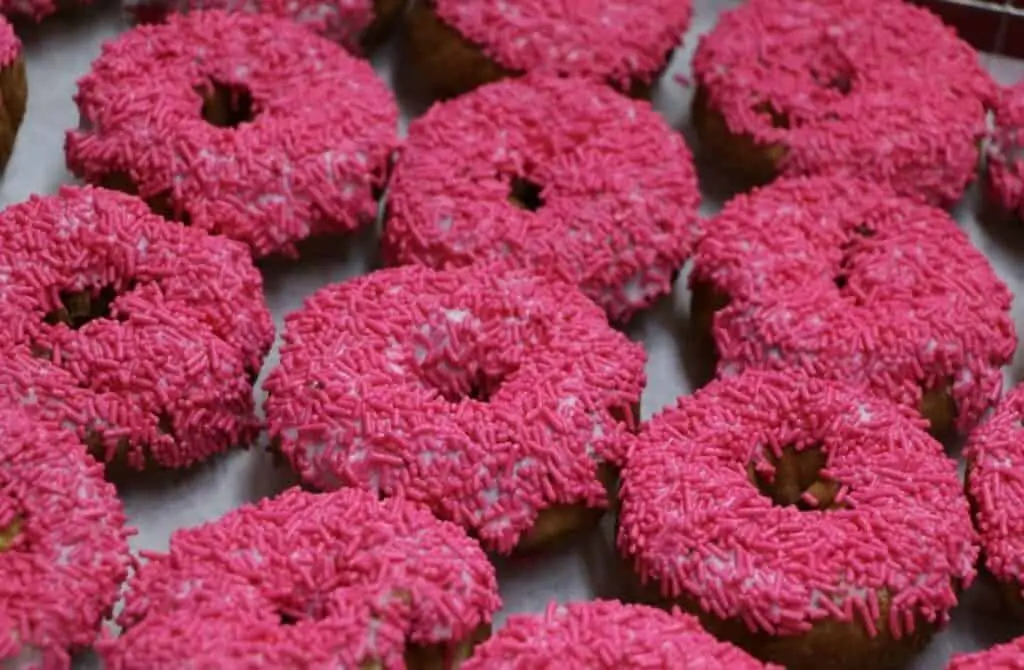 It's so much more than cider here in the Cider Mill.
The mill is an iconic landmark and has been here since 1926. It's loved by the community and is a hit with the tourists.
You can also buy doughnuts, candy apples, pies, and other desserts. After a good stuffing, come and stay for the Cider Mill Playhouse performances.
For 40 years, it has given good old theatre to the locals.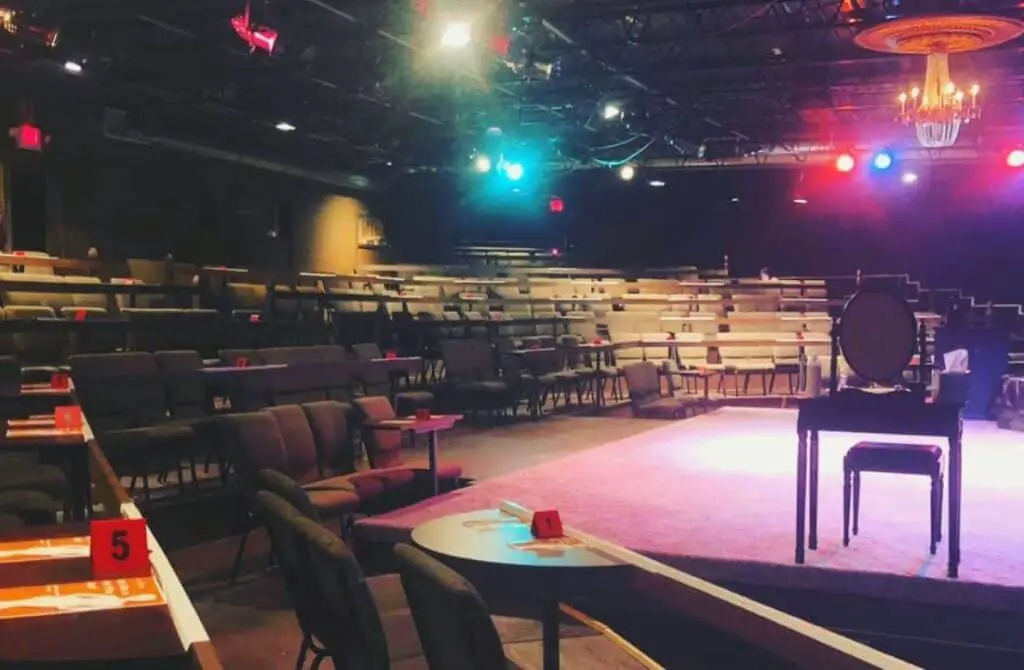 Apple Hills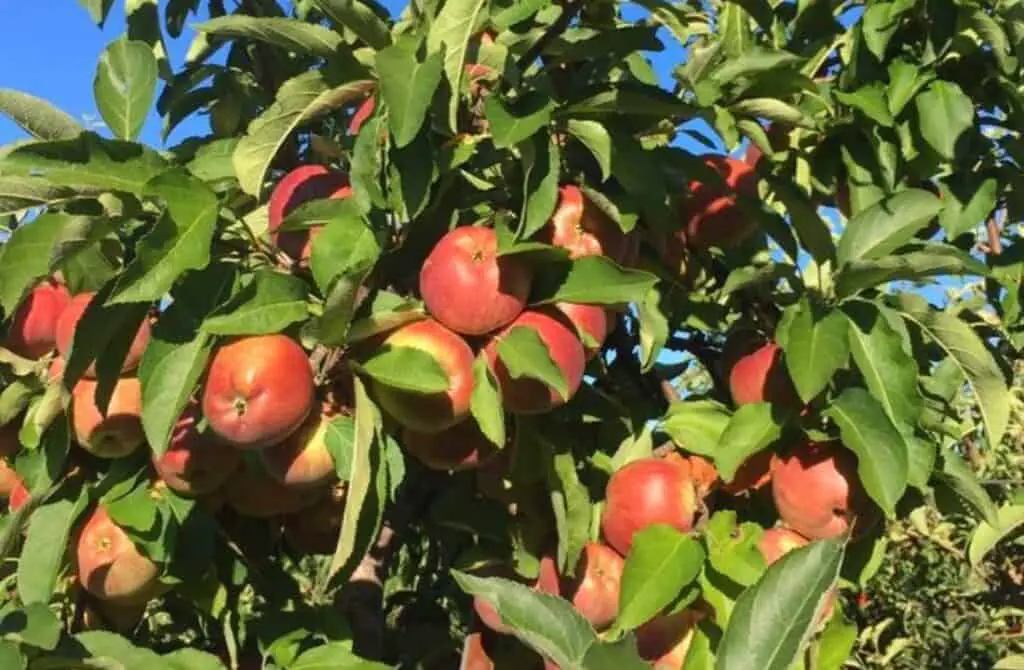 Just a few miles out of Binghamton, this apple hill gives you a fun-filled day in an orchard.
Pick some apples with the family, get relaxing, and climb on top of the orchard for a great view!
They also have a restaurant, bakery, and gift shop to visit.
FAQs:
Where to eat
The must-try local eats here are Spiedies! They're marinated meat cooked on the grill and squeezed inside a sandwich.
They're a Binghamton favorite, and there's no better place to try it than Lupo's S & S Char Pit. A good runner-up is Spiedie & Rib Pit.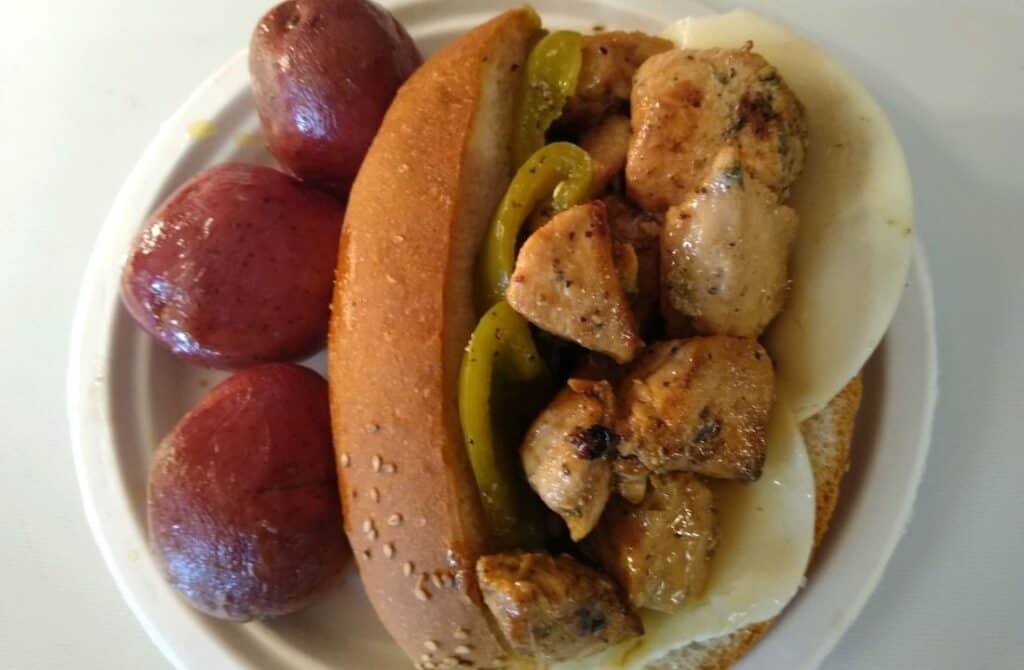 Other local favorites are Wegman's, The Lost Dog Cafe, and Whole in the wall. All affordable and excellent quality food!
Where to stay
In Binghamton, you choose to stay at a hotel or motel, bed and breakfast, or go camping.
Some places to choose from are DoubleTree by Hilton, Microtel Inn & Suites by Wyndham, or Fairfield by Marriot.
Day trips from Binghamton
There are so many places you can go to for a day trip.
Here are some ideas that won't take you two hours to drive to from Binghamton.
Finger Lakes, New York Capitol in Albany, or Cooperstown, where the National Baseball Hall of Fame is located.
You might also enjoy:
things to do in binghamton ny, things to do in binghamton, things to do near binghamton ny , what to do in binghamton ny, free things to do in binghamton ny, binghamton ny , binghamton things to do, things to do binghamton ny, binghamton ny things to do, fun things to do in binghamton